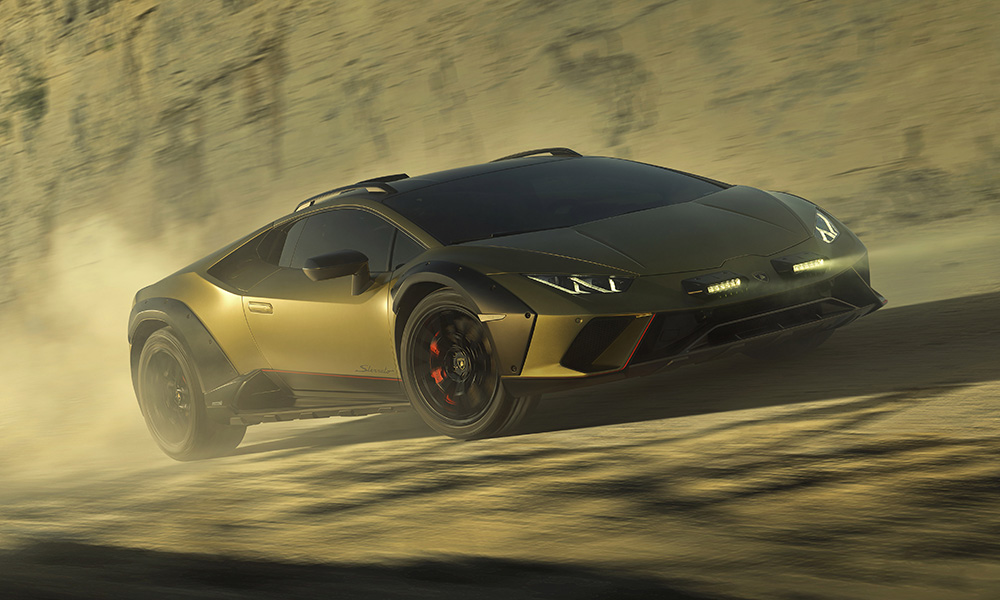 After the recent unveiling of the Porsche 911 Dakar at the Los Angeles Auto Show a few weeks back, corporate sibling Lamborghini (both under parent Volkswagen Group) unveiled its own raised super sports car, the Huracán Sterrato, at Art Basel in Miami Beach just a few days ago.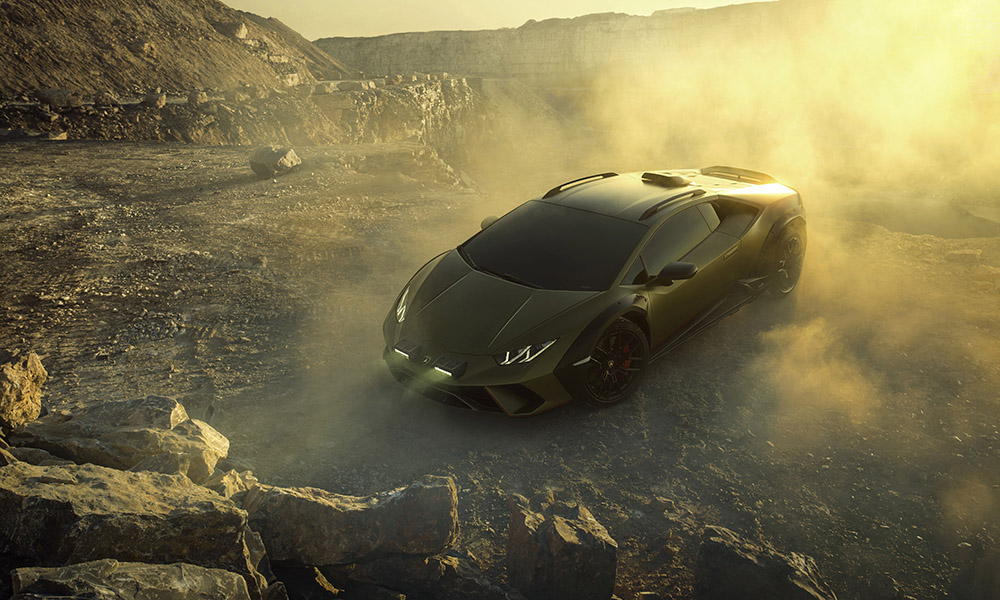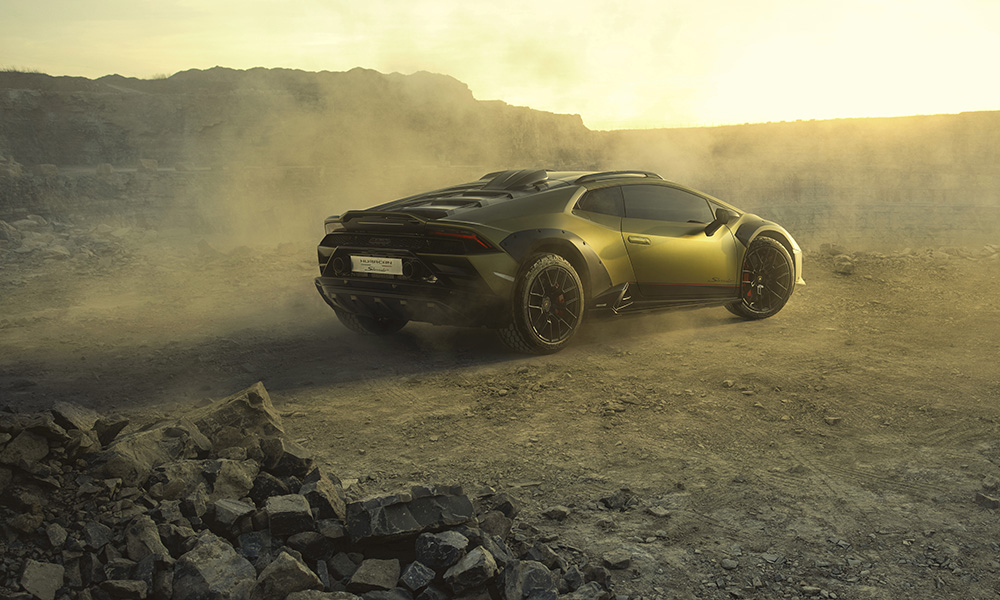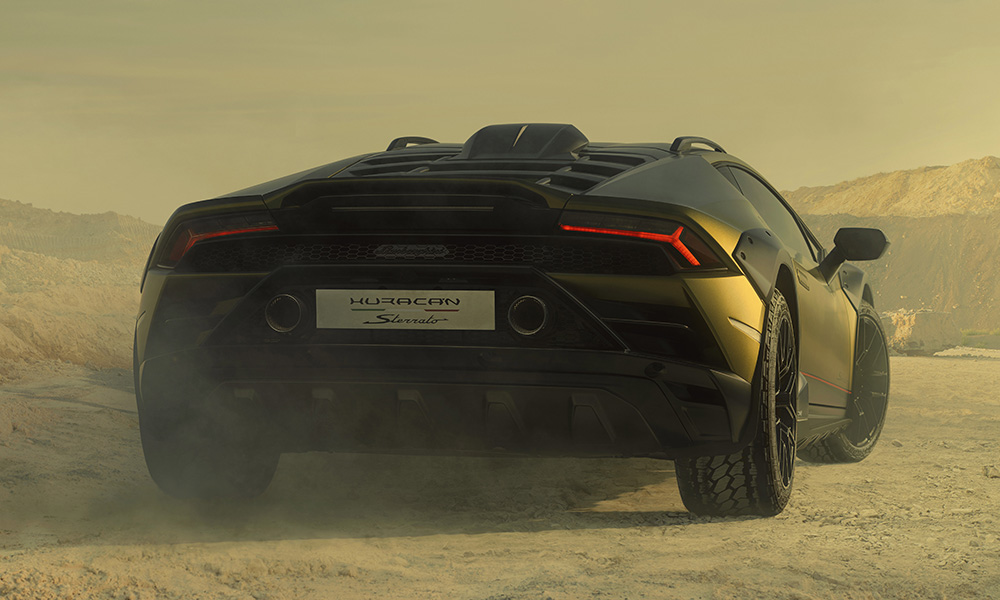 Sterrato, which translates to "dirt road" in Italian, is where the latest Huracán variant is meant to shine.
The Sterrato has an increased ground clearance of 44mm compared to the standard Huracán, and enjoys a wider 30mm front track and 34mm rear track with chunkier 235/40R19 and 285/40R19 front and rear tires, using bespoke Bridgestone Dueler AT002 rubber developed specifically for the Sterrato. It also features run-flat technology that allows the vehicle to continue at up to 80km/h with zero tire pressure.
These also feature a unique tread pattern and tire compound meant to deliver the perfect balance of on-road and dirt-road performance, grip, stability, and precision. A full-length light aluminum alloy underbody panel protection covers the business side of the Sterrato from flying rocks and other debris as it hurtles down dirt roads at terrifying speeds. Think modern interpretation of the infamous Group B rallying and you get what the Sterrato is all about.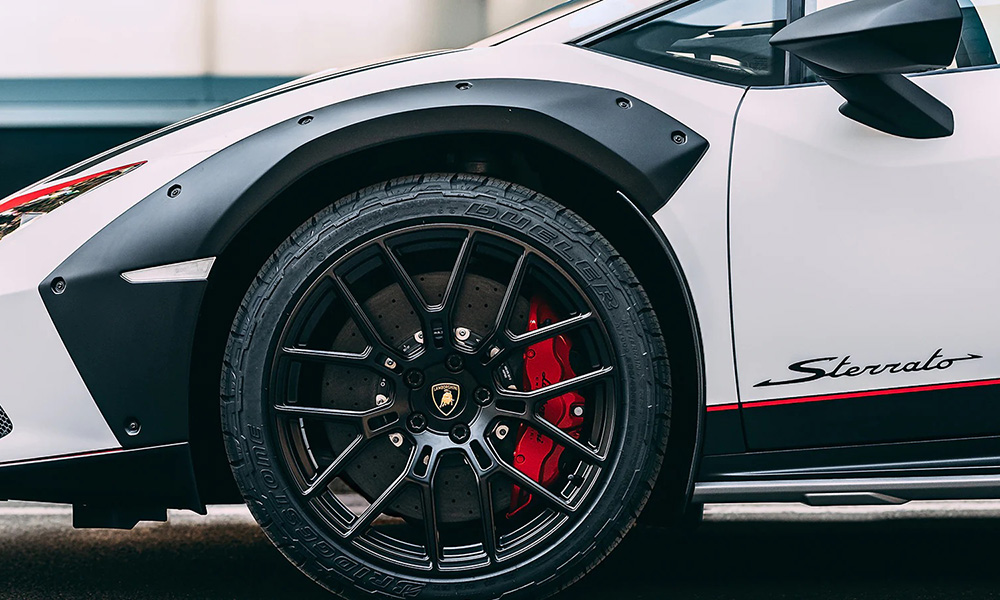 The brakes are six-piston front and four-piston rear fixed aluminum calipers from Brembo, clamping down on massive 380mm-by-38mm front carbon ceramic rotors and 356mm-by-32mm rear carbon ceramic rotors to deliver truly eyeball-popping performance.
It's matched with Lamborghini's glorious naturally aspirated, direct-injected, 5.2-liter 40-valve twin-cam V10 powerplant that produces 602hp and 560Nm, allowing the Sterrato to accelerate to 100km from rest in 3.4 seconds all the way to a top speed of 260km/h, with drive delivered to all four wheels via a seven-speed dual-clutch transmission.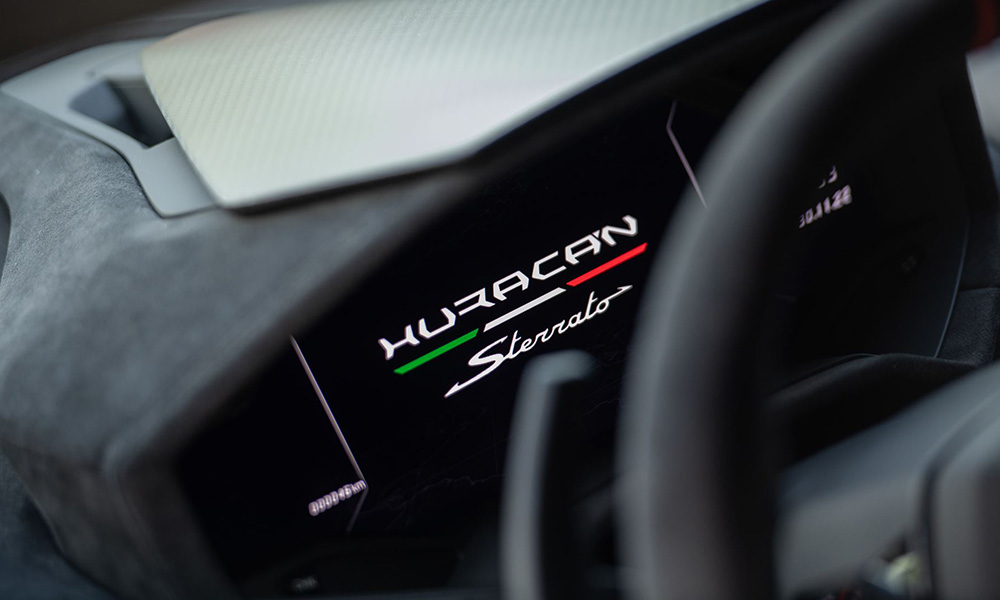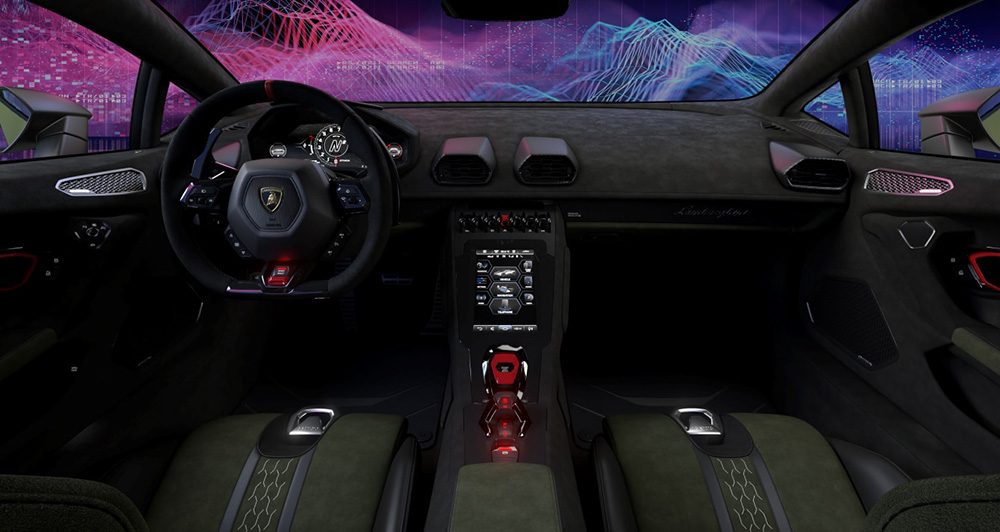 The interior features an exclusive-to-the-variant Alcantara Verde Sterrato upholstery. The Human Machine Interface system of the brand has new graphics for the Sterrato and other special driving features such as an inclinometer, pitch and roll indicators, a compass, a geographic coordinate indicator, and a steering angle sensor.
The Sterrato can also interface with Amazon's Alexa to adjust such features as climate control, lighting, wireless telephony, infotainment system, navigation, and more.
It also comes with a connected telemetry app that allows drivers to monitor and analyze both vehicle and driver performance, the latter by syncing with your Apple Watch. You can even video your drives and watch it later to give yourself a good scare when you realize how close you were to losing it.
There are 350 external colors available that can be matched with 60 colors for the leather and Alcantara interiors, ensuring that all 1,499 units to be made will be truly unique. Not that you needed more uniqueness to this already amazing machina from Sant'Agata Bolognese.
Just like the Porsche 911 Dakar, fingers crossed that we see this on our roads. The pockmarked national highway we call EDSA would be perfect for this raging bull.