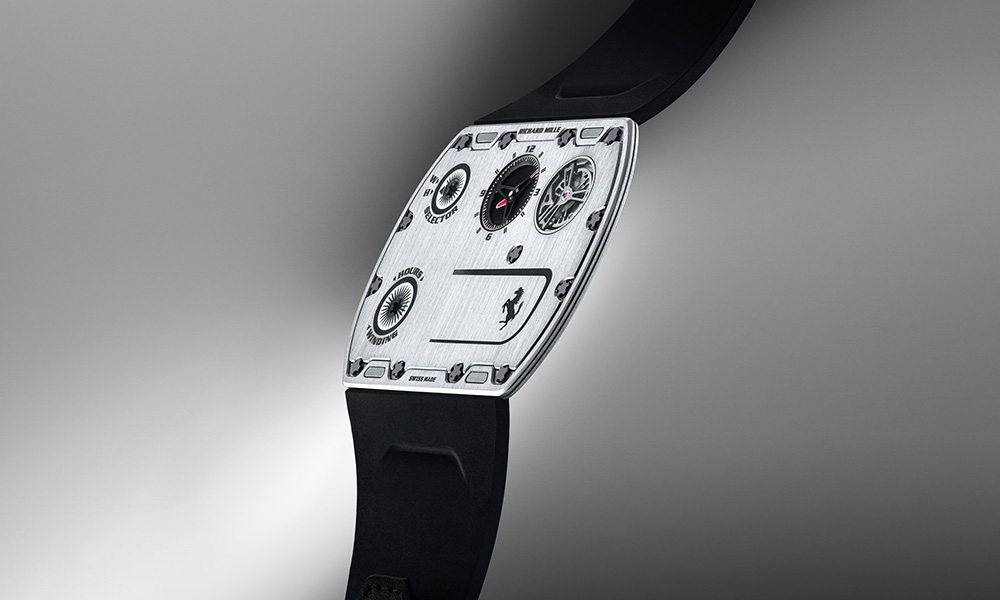 If you're familiar with the brand Richard Mille, you know that it tends to produce some rather large and ostentatious timepieces that are a way for the ultra-rich to flaunt their wealth on their wrists, as these often are extremely limited or exorbitantly priced.
But the brand's latest creation, the RM UP-01 Ferrari, will stand out on the wrist for a different reason. It's still massive, but look at it from the side and you'll notice how impossibly thin it is.
And if you're wondering why Ferrari's name is there, you have to remember that the watchmaker became Scuderia Ferrari's official sponsor last year (replacing Hublot), and this is the first product of the partnership.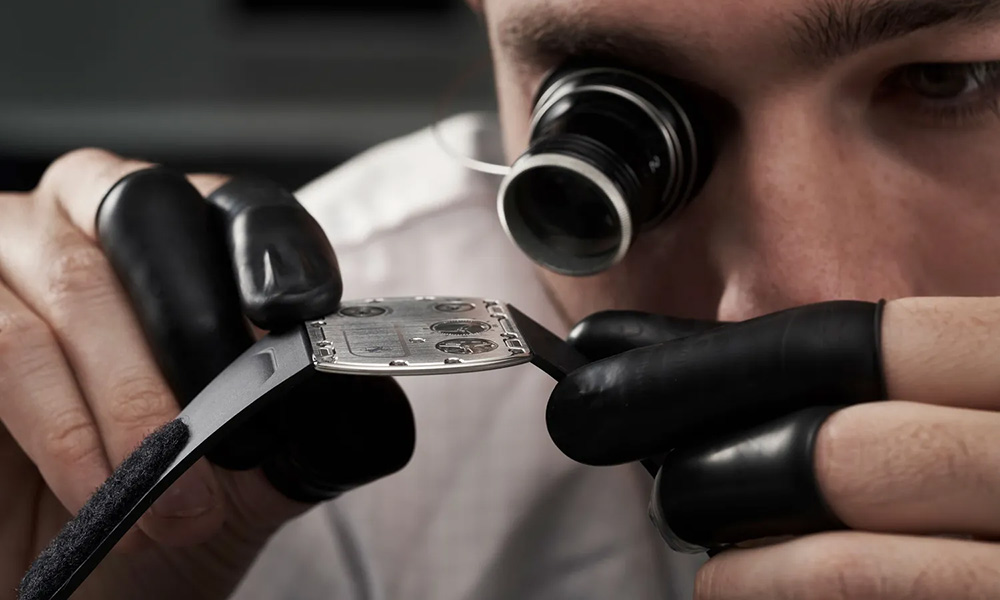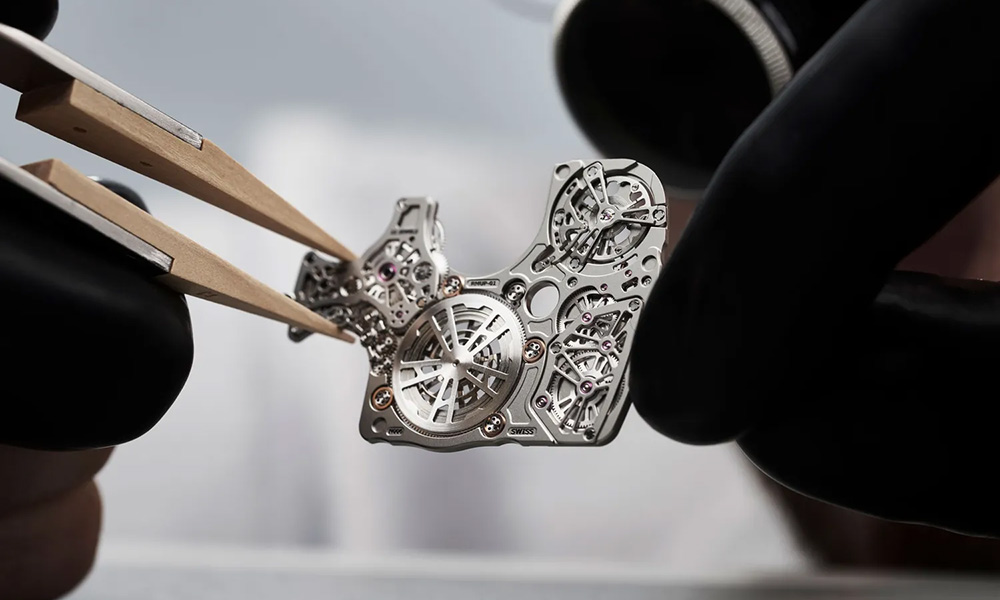 Needless to say, this watch itself is a marvel of watchmaking. It measures 1.75mm, weighs 30g (including the strap), is water-resistant up to 10m, and took 6,000 hours of development to create.
We start with the manual winding RMUP-01 movement. It's 1.18m thick and has been skeletonized as part of spreading the mechanical bits as thin as possible. The movement's escapement mechanism was developed in collaboration with engineers from Audemars Piguet.
You might think something this thin is extremely fragile, but the movement is capable of withstanding "accelerations of over 5,000G." Plus, it has a power reserve of 45 hours.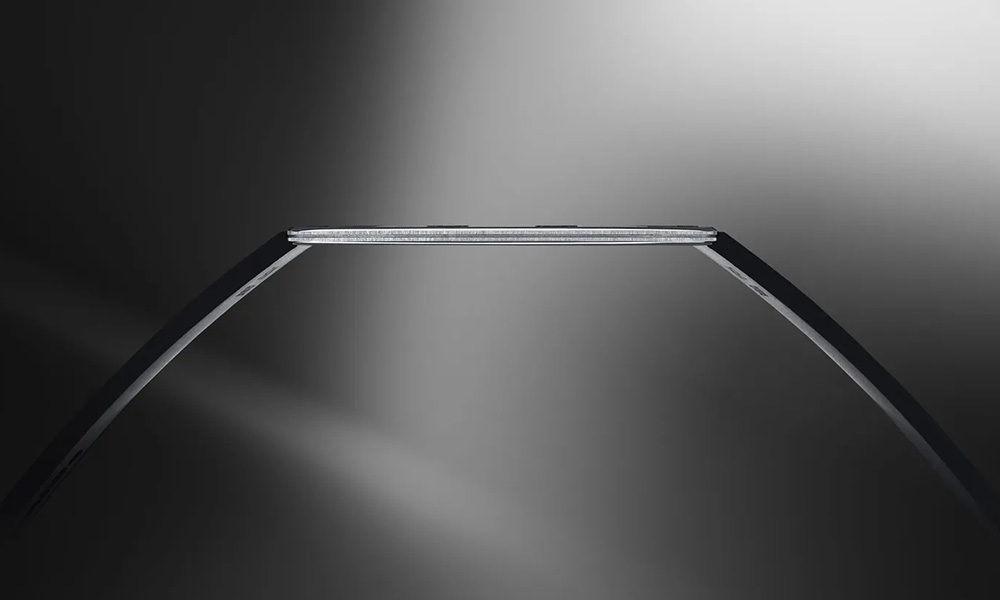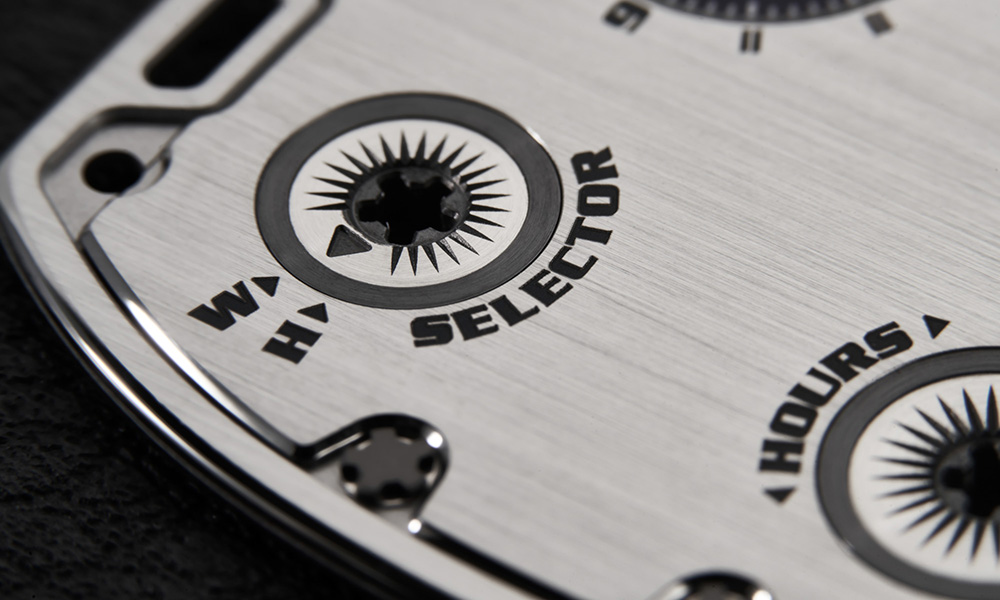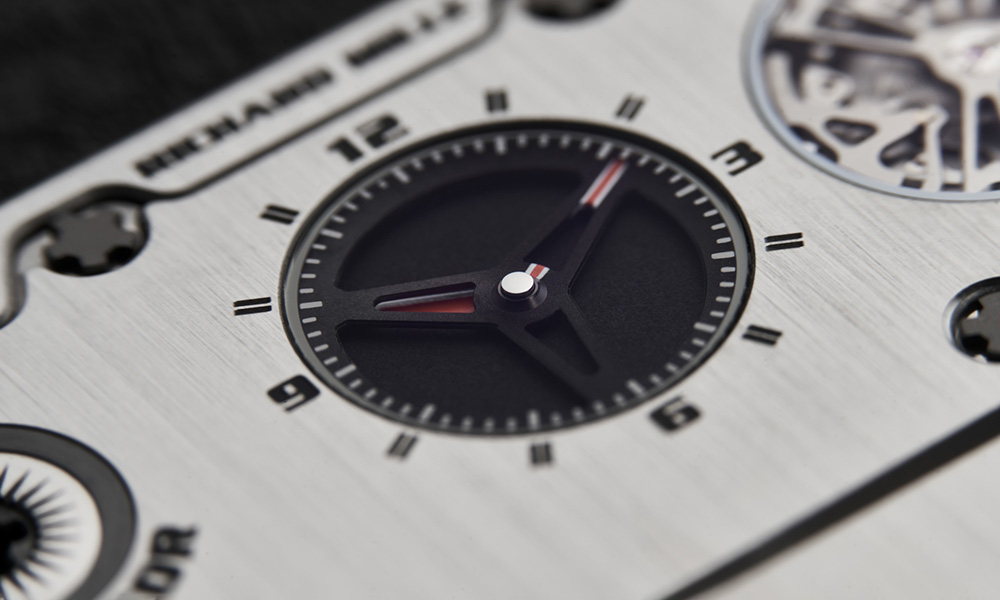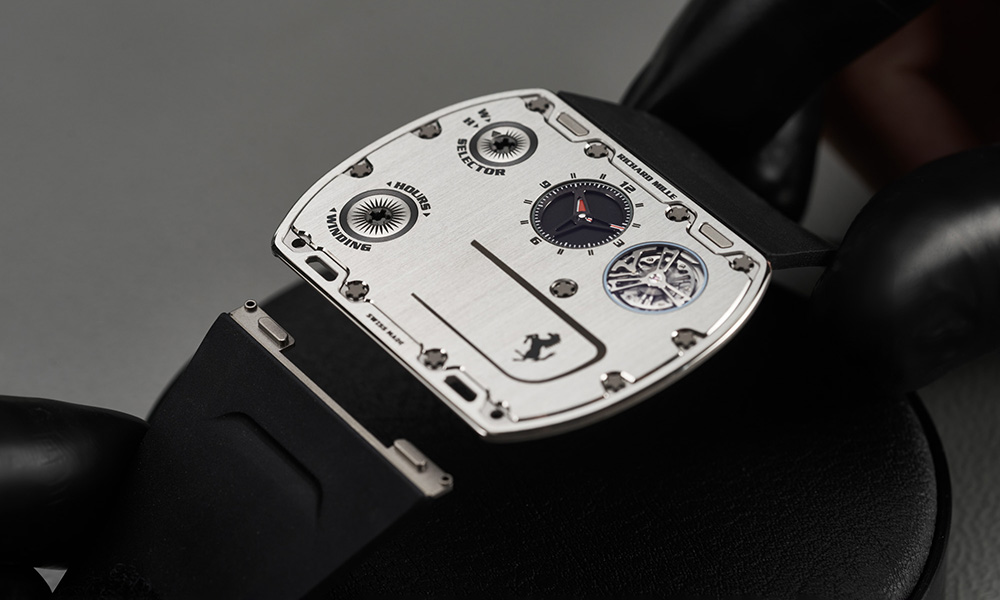 This movement is then placed in a titanium case with insanely thin tolerances of a single micron, with two ceramic inserts that protect the bezel from damage and helps with water resistance.
But how do you wind or set the time? You do it by those two function selectors (on the leftmost side of the face), which act as crowns to allow you to do either.
Because of its physique, the watch's face is essentially one big bezel, with the time display and the balance dial displayed under two sapphire crystals. You'll also find laser-engraved indices and the Prancing Horse logo.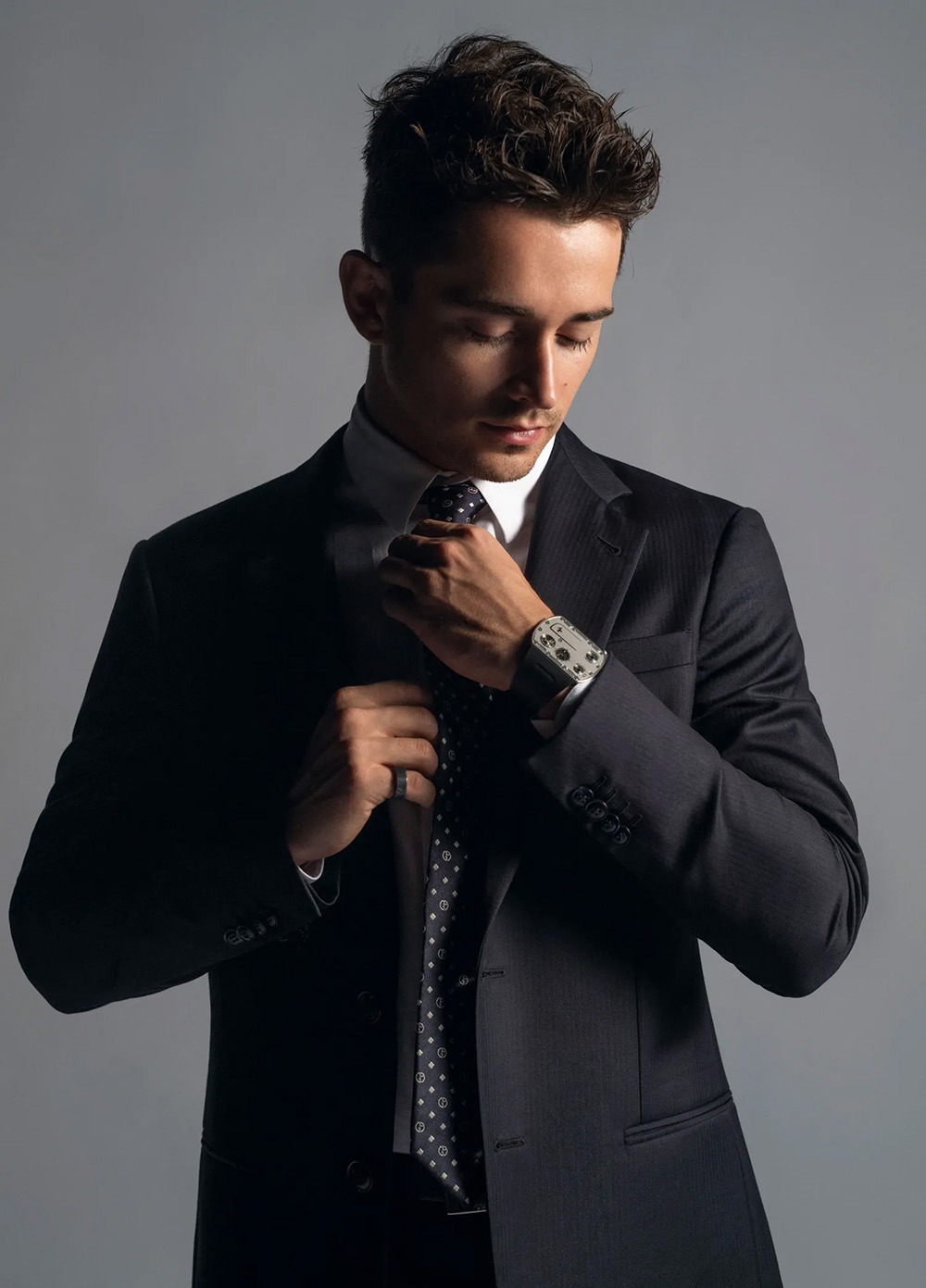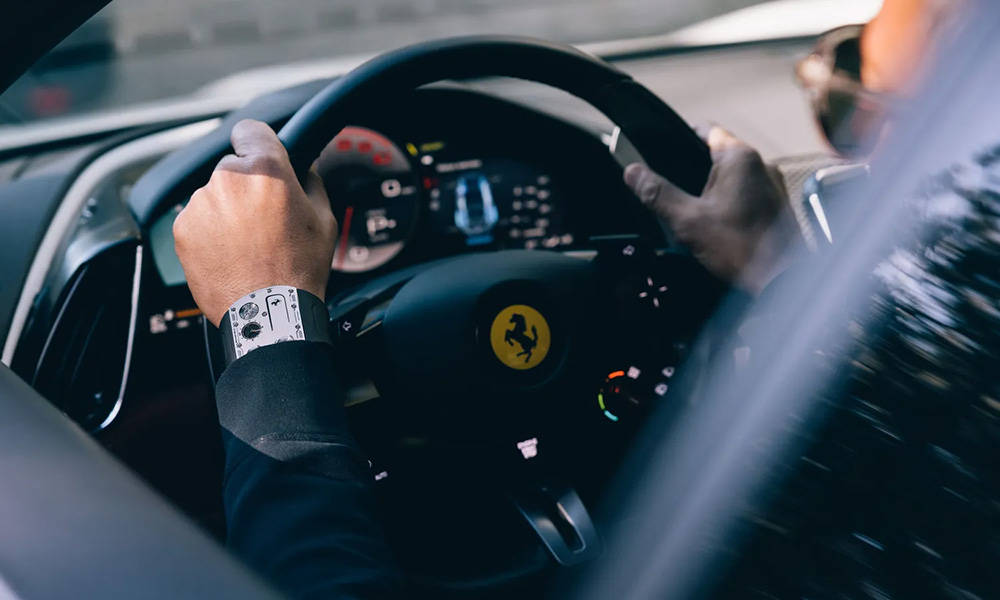 Now, only 150 examples will be made. There's no price on its dedicated website, but you can expect this to cost a small fortune—much like the offerings of the automaker it was named after. But hey, if you're rich enough to buy one, will you be even asking?