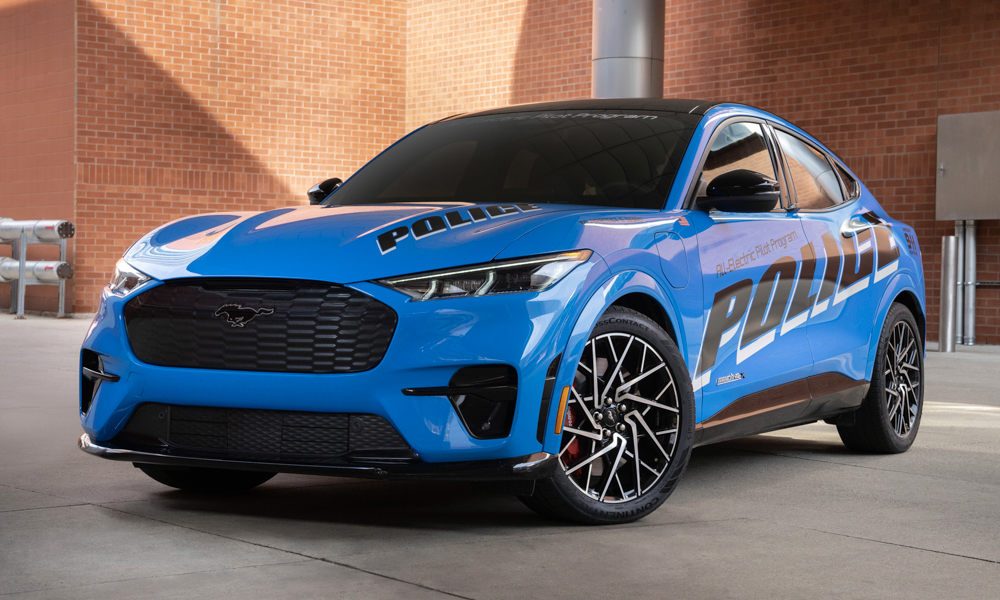 We've seen some fast cars get turned into police vehicles. While most of them are just for show (looking at you, Dubai), some really do get used in the line of duty. But these vehicles are still gasoline-powered. Electric vehicles are inherently quick because of their instantaneous torque, but problems usually stem from the motors not being able to repeatedly withstand punishment, making them unsuitable for law enforcement.
Ford has a history of producing truly iconic cop cars like the Crown Victoria-derived Police Interceptor, the Explorer-based Interceptor Utility, and more recently the F-150 Police Responder. Now, there's a new sheriff on the block, and it's the Mustang Mach-E.
It's the first EV to pass the rigorous battery of tests by the Michigan State Police. These include acceleration, top speed, braking, high-speed pursuit, and emergency-response handling characteristics. Despite the Mustang Mach-E's SUV form factor, it's no slouch when it comes to performance.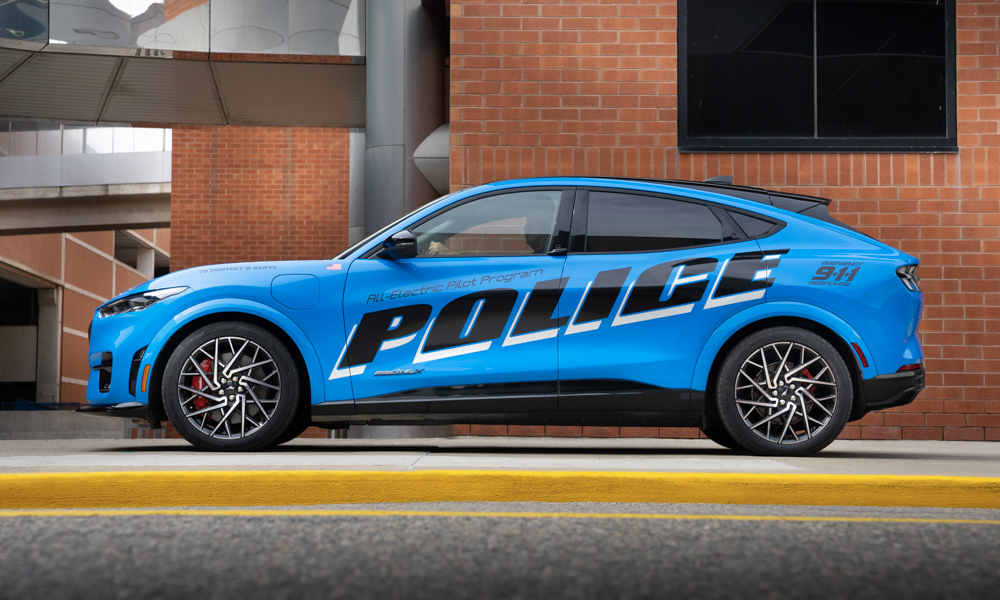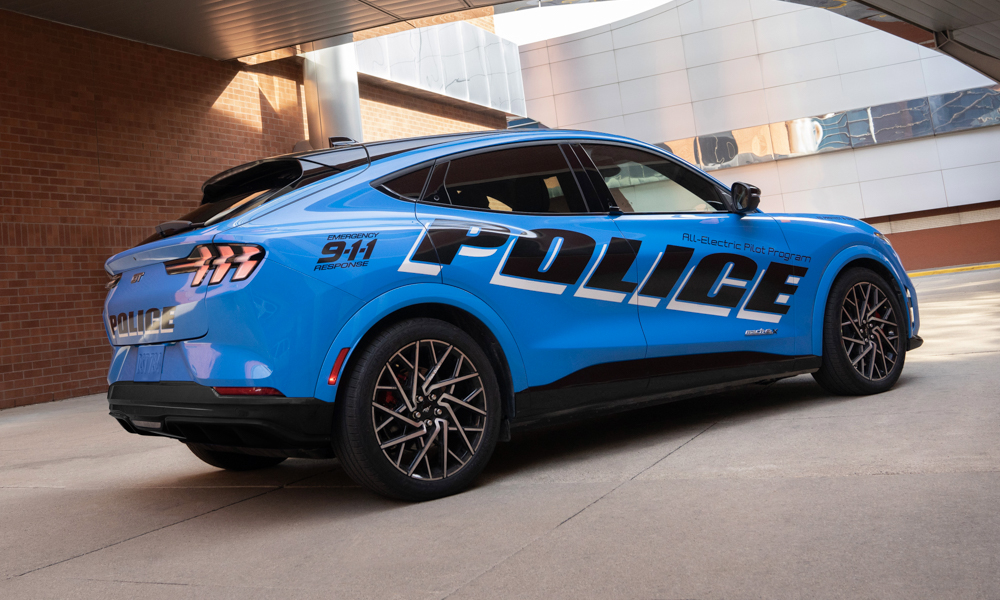 Output and torque are rated as high as 346hp and 580Nm for the standard all-wheel-drive powertrain. It does the 0-60mph (97km/h) sprint in a speedy 4.8 seconds. The spicier GT Performance Edition is good for 480hp and 860Nm from two motors, and cuts the dash to 60mph down to a supercar-like 3.5 seconds.
Depending on the drivetrain and the battery pack, the Mach-E is good for up to 482km. However, actual range might be less when being used for police duty. But because the batteries are mounted underneath the passenger cell, the electric Mustang should have a lower center of gravity resulting in better handling.
The Michigan State Police is one of two organizations in the US that do annual tests on new police vehicles, and the results are published to help other law-enforcement agencies in their decision-making process. The Mach-E's evaluation results will be out later this fall.