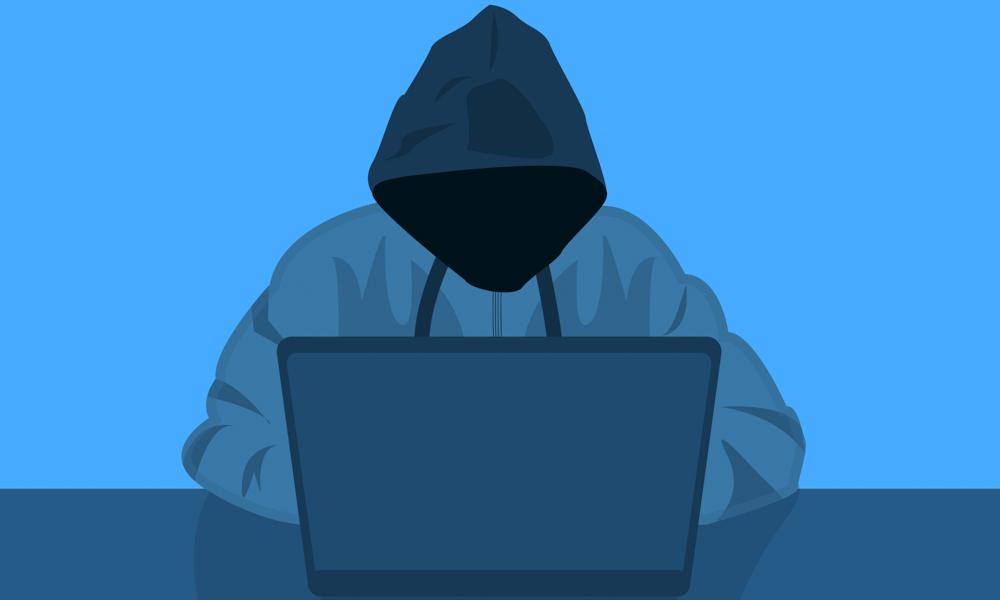 The global health crisis has taken a toll on many of us. However, opportunists see the situation as a means to carry out whatever evil plot they could think of. Cyberspace is now teeming with scammers and hackers of all sorts. In fact, experts have predicted a cybercrime boom as internet thugs will be more active this year, targeting companies and individuals alike.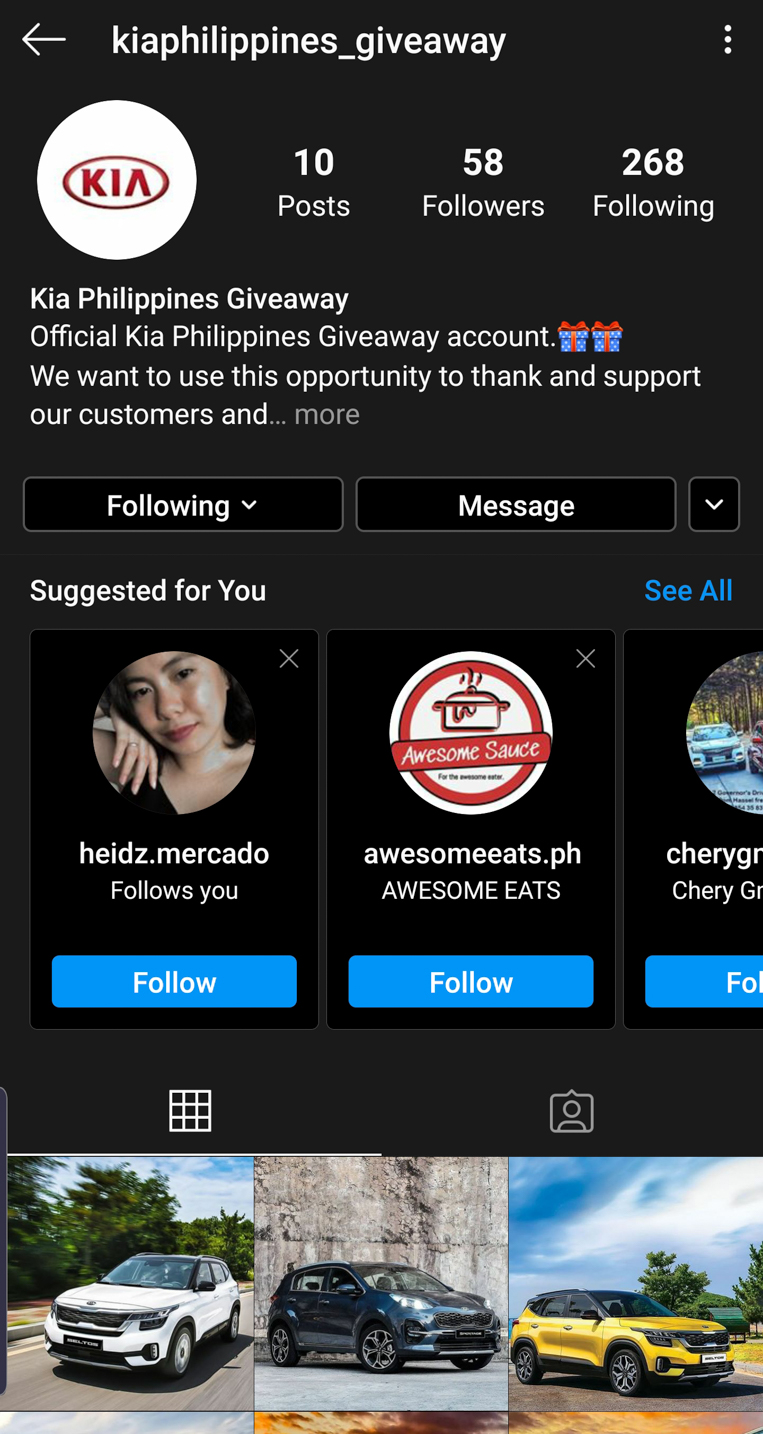 Recently, I stumbled upon a suspicious account on Instagram that just started following mine. The account name? Kia Philippines Giveaway (Official Kia Philippines Giveaway account). It was set to private and only had a handful of posts and followers. That was already a red flag in itself for me. I highly doubt that Kia Philippines would create a separate account for their Instagram activities/promos and set it to private. Out of curiosity, I requested to follow back the said account.
Minutes later, the account accepted my request and I immediately explored its contents. I spotted two of my own photographs of the Kia Forte GT being used in its posts without my permission nor crediting the source. Not cool.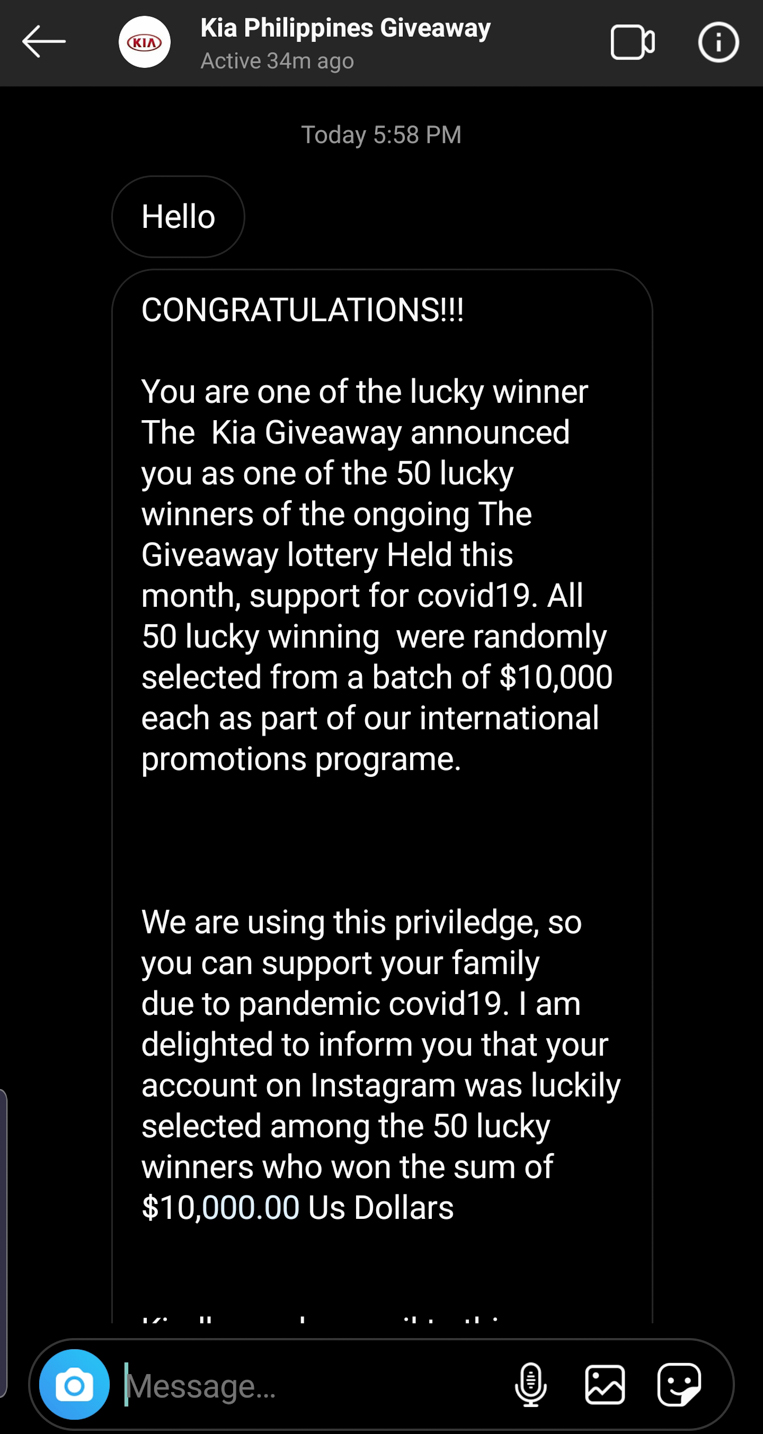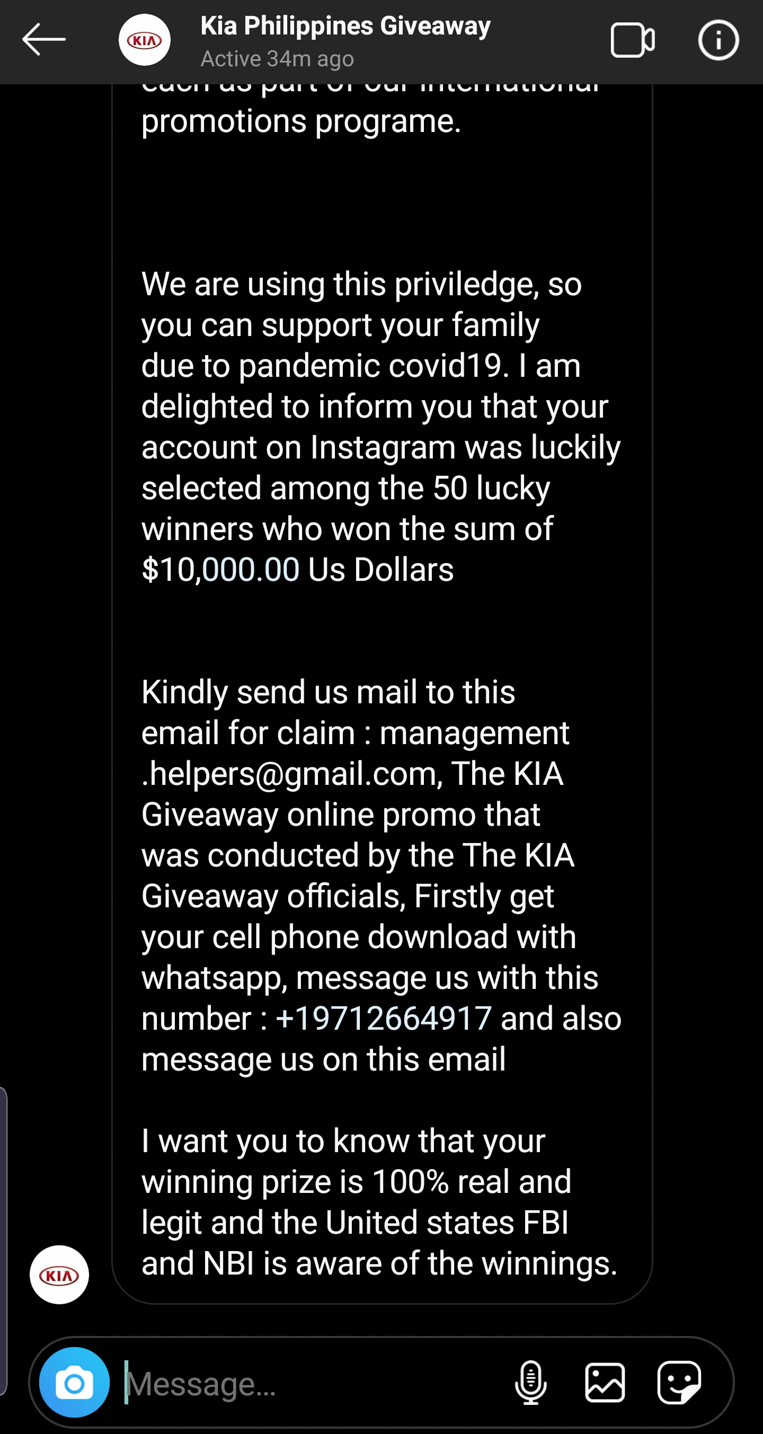 Furthermore, a direct message notification popped up from the account and I proceeded to open it. What I received was basically a poorly written message stating I'm one of the fifty lucky winners of a $10,000 lottery prize as part of their international promotions program; a means of supporting families affected by the pandemic. The message continues by asking me to e-mail them and to download Whatsapp to contact what appears to be a United States number. As if I would. This is clearly a phishing scam to say the least.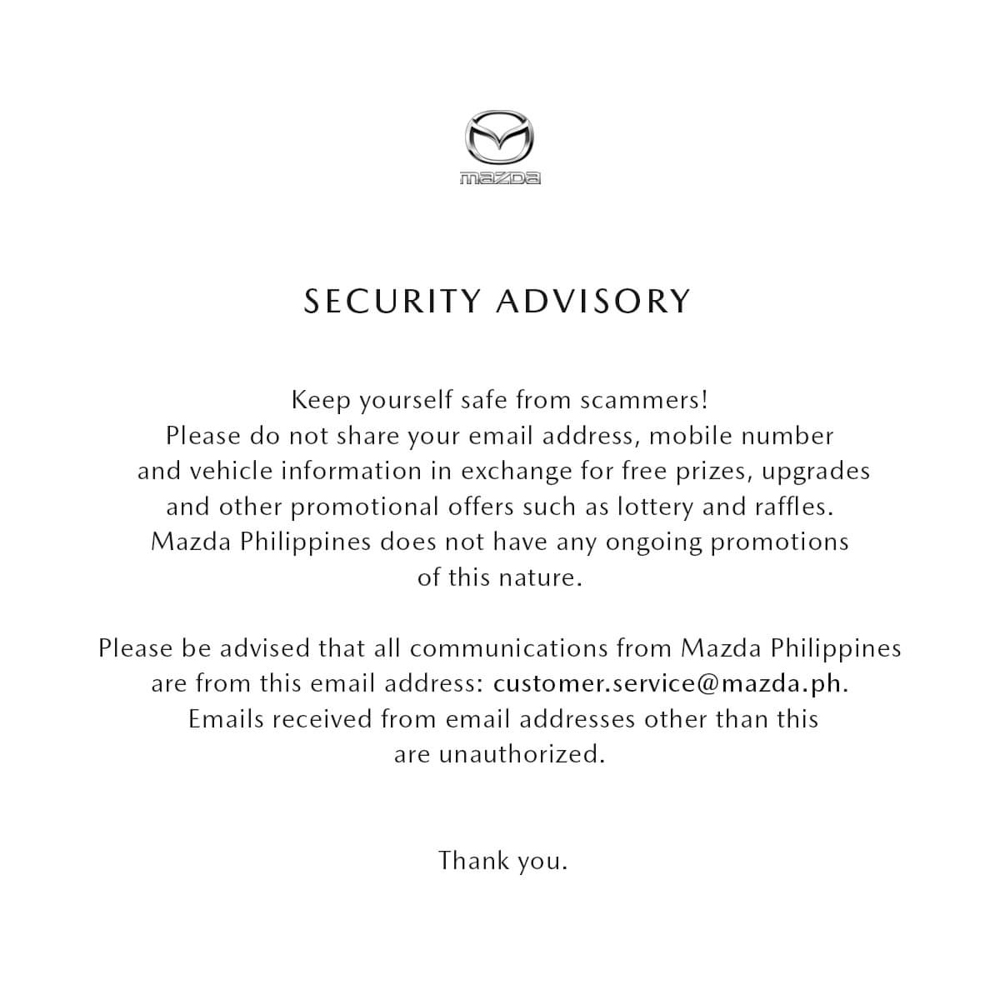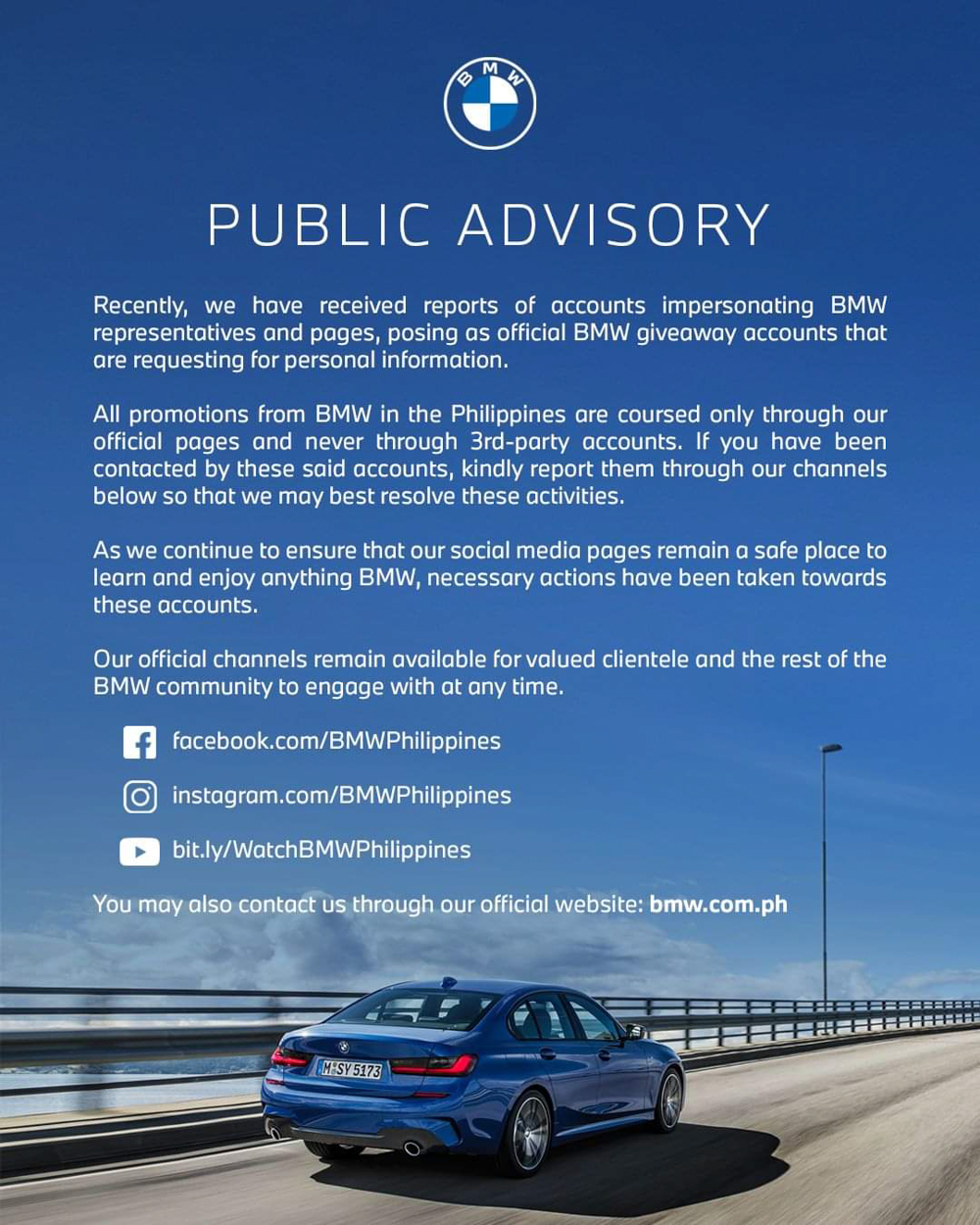 The moment a potential victim begins communicating with the shady entity, he/she opens the possibility of unknowingly giving such criminals access to sensitive data such as personal and financial information (bank accounts, credit cards). They can immediately use this data to steal your money and your identity, flipping your life inside out. After taking screenshots of the fraudulent account to share with Kia Philippines' PR and marketing teams, I made sure to block it.
For everyone's protection and safety, never accept prize money and offers from unofficial pages or accounts, nor give away any of your personal information. As they say, if it's too good to be true, chances are, it is. After a few concerned individuals have brought this bogus account (including yours truly) to the attention of Kia Philippines, I'm confident they did everything they can to make sure this account gets shut down and doesn't find naive folks to prey on. As of this writing, the said account no longer exists.