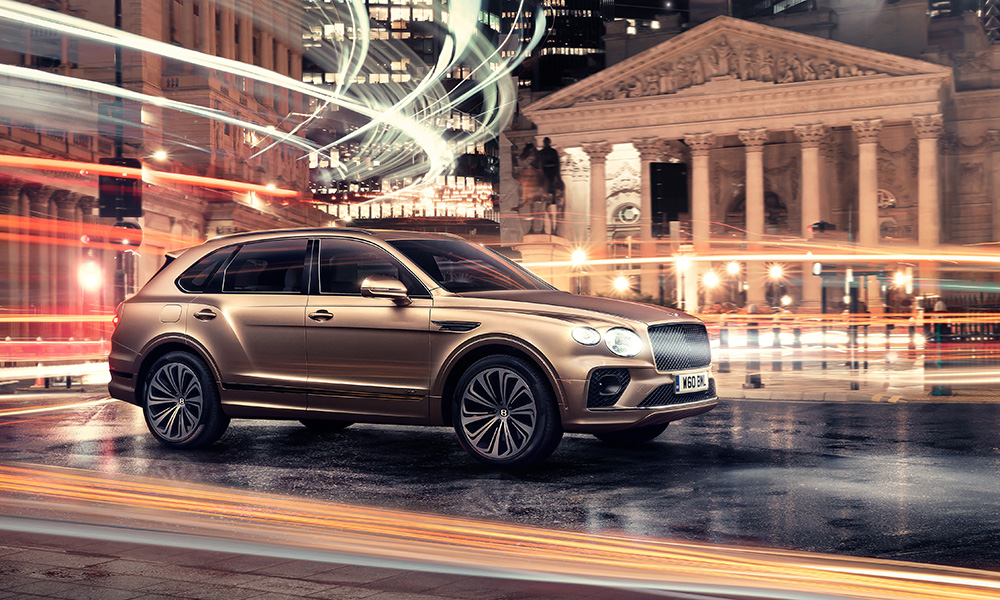 As part of its initiative to reduce its carbon footprint, Bentley has just launched the new eco-friendly version of its Bentayga luxury barge. Not only does its turbocharged petrol V6 engine and electric motor produce a combined output of 443hp and 700Nm, but it also sips 3.3L of fuel for every 100km based on New European Driving Cycle standards. The Bentayga Hybrid can go as far as 49.6km on electric power alone, with a potential range of a bladder-bursting 857km.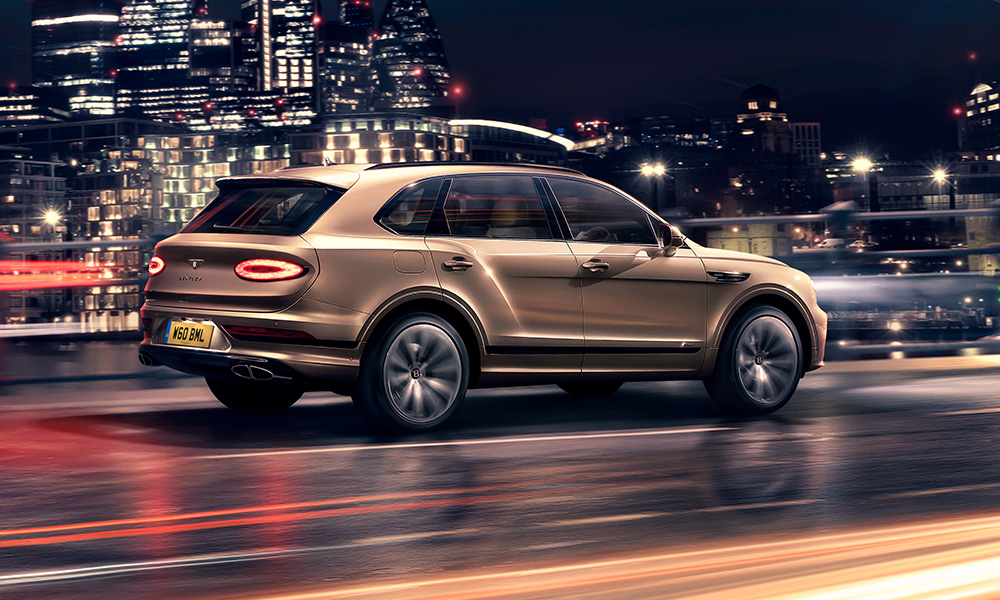 But that's not the real picture, gents. Bentley's research showed that majority of first-gen Bentayga Hybrids were driven daily with nearly all customers making use of the car's EV mode. Around half of those owners consistently used the car on journeys less than 48km. That led the automaker to conclude that most trips can be done using battery power alone, theoretically making a single tank of fuel last for months. Fewer miles spent on petrol power means fewer emissions, benefiting the environment as a result.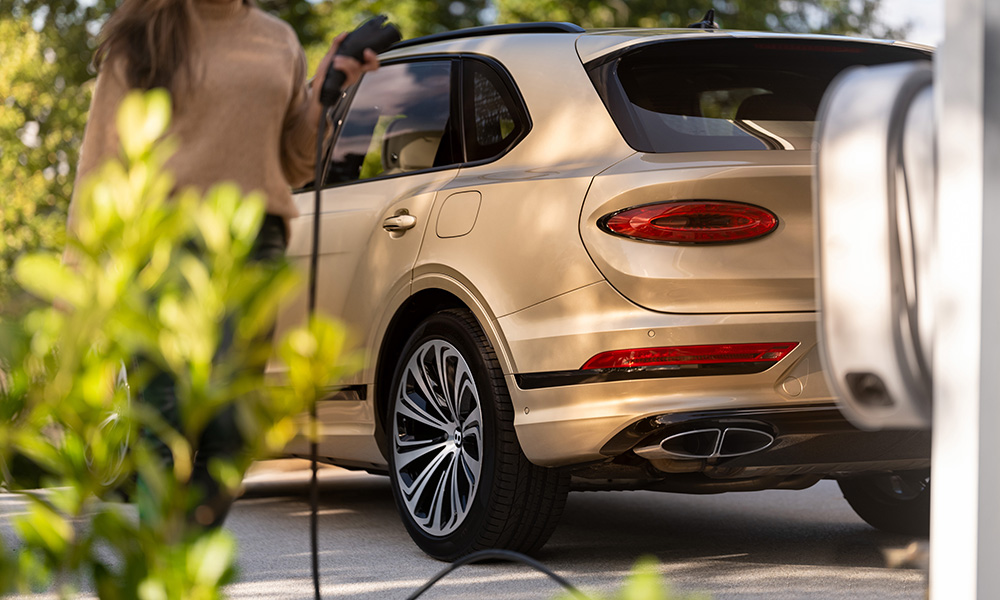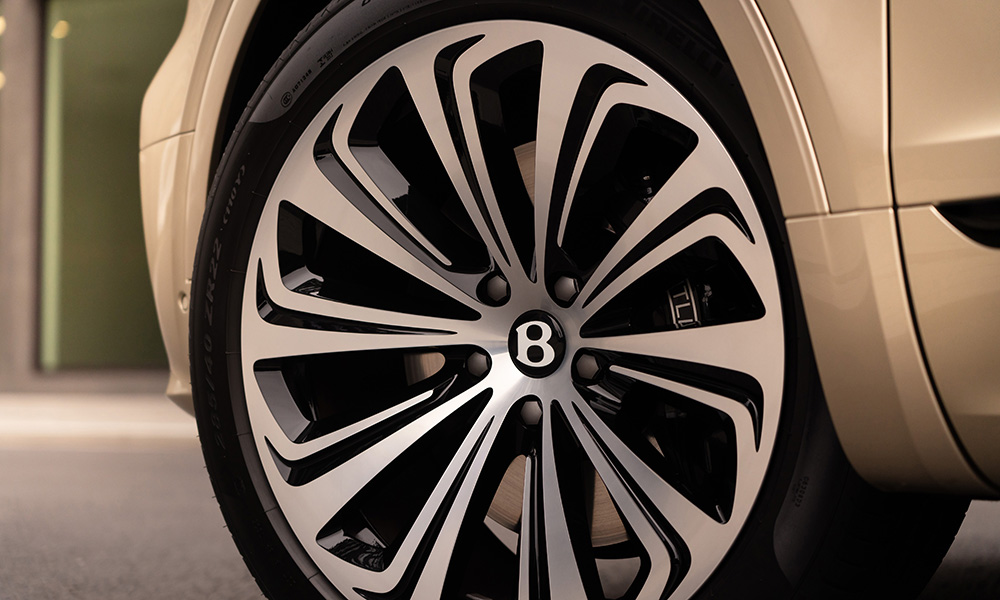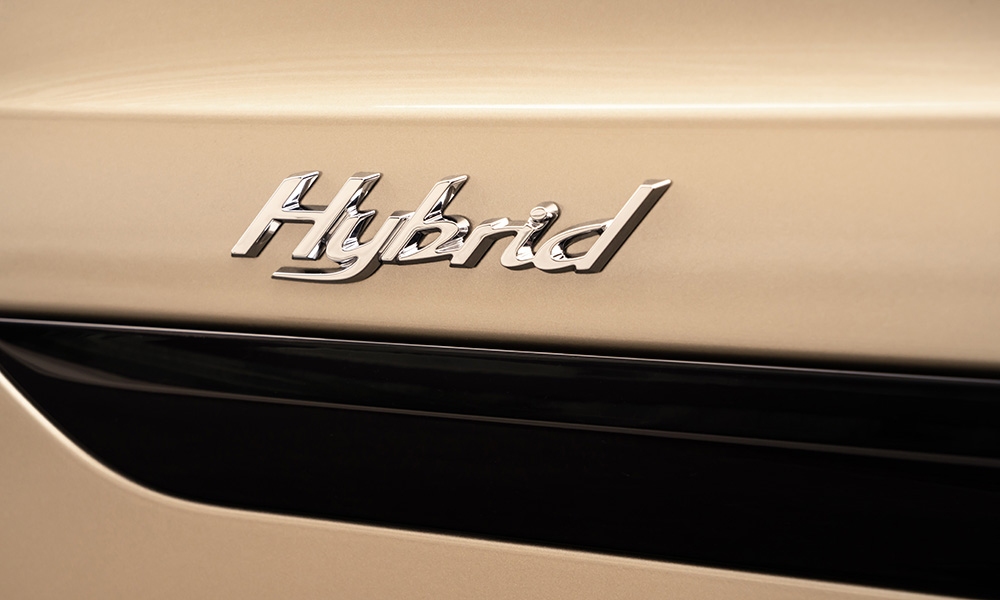 The Bentayga Hybrid uses a 17.3kWh lithium battery consisting of 168 individual cells with an expected life of 160,000km of eight years. Full charging takes as little as 2.5 hours, depending on the region. Its electric motor is good for 126hp and 350Nm, and is housed in the transmission between the gearbox and the internal-combustion engine. A 3.0-liter turbocharged gasoline V6 engine supplements the e-motor when more power is required or when going faster than 134km/h. Because the vehicle will operate in EV mode most of the time and is nearly silent, a dedicated speaker emits an exterior sound at low speeds to warn pedestrians.
Aside from having different driving modes, Bentley provides haptic feedback through the throttle pedal. The Bentley Hybrid Efficiency Accelerator Pedal provides a pressure point in EV mode to denote the boundary between pure electric and hybrid power. Meanwhile, its braking system integrates the regenerative braking of the e-motor and the conventional hydraulic braking for a more natural feel to the brake pedal.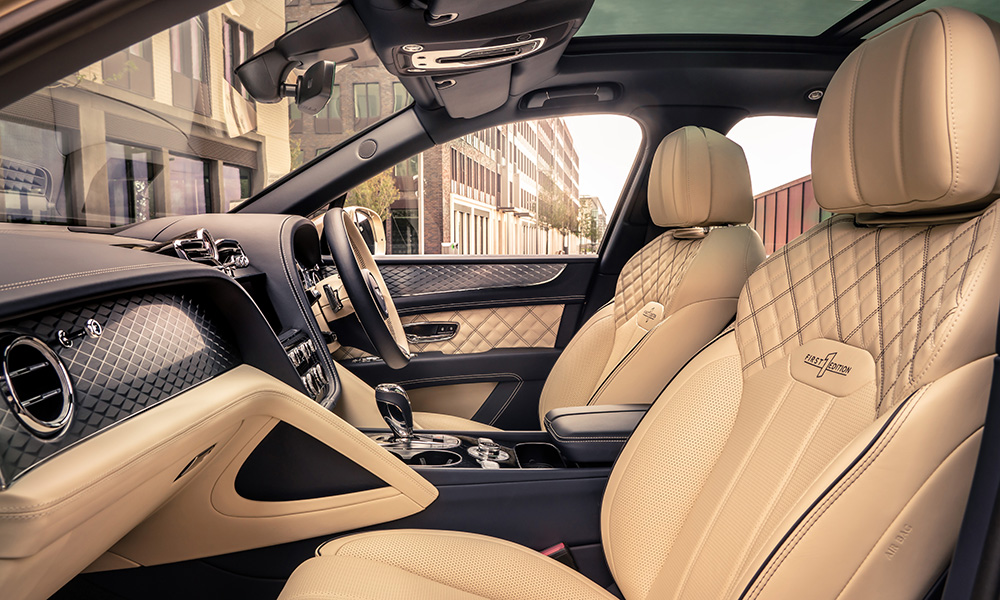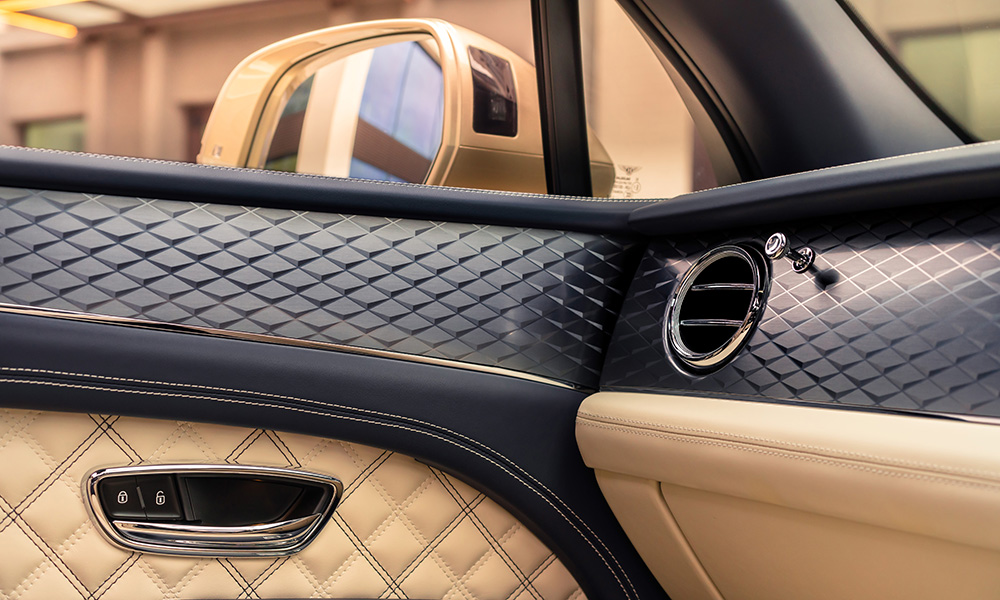 Hybrid wizardry aside, it goes without saying that the Bentayga Hybrid represents the pinnacle of automotive luxury and technological integration. The "wing" dashboard design features a 10.9-inch display screen with edge-to-edge graphics for its next-generation infotainment system. The all-new digital display includes super-high resolution and dynamic graphics that can be configured to the driver's preferences. Its navigation system features satellite maps, online search and other features, while wireless Apple CarPlay is standard for the first time alongside the wired system and Android Auto. Rear seat occupants enjoy the luxury of a new and larger touchscreen remote-control tablet similar to the one in the all-new Flying Spur.
Other tech luxuries include USB-C data ports, wireless phone charger, and an embedded SIM for the My Bentley connected car features. For the tactile and visual delights, the interior can now be specified with dark-tint diamond brushed aluminum trim, as well as two straight-grained veneers: Koa and Crown Cut Walnut.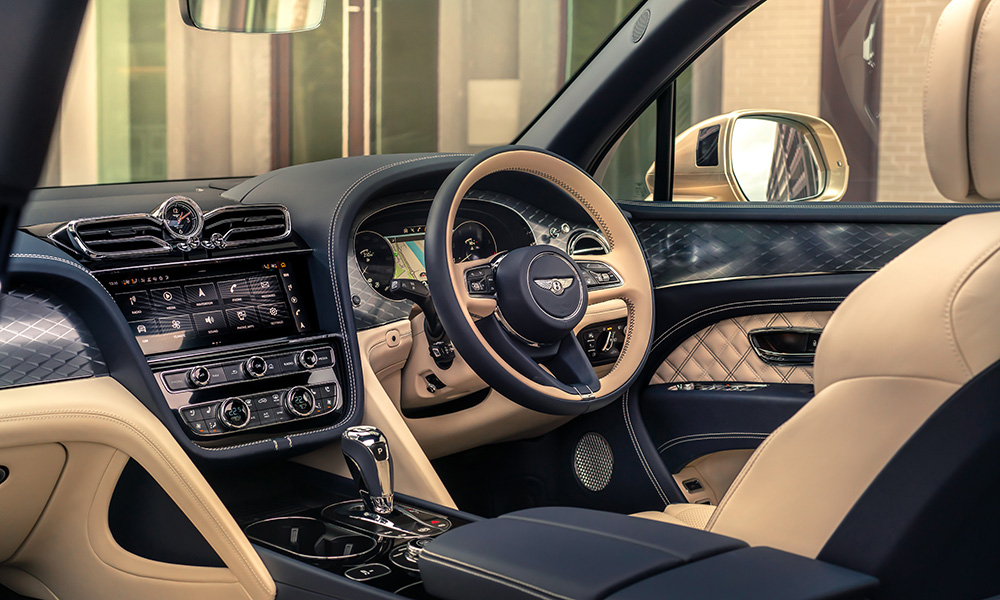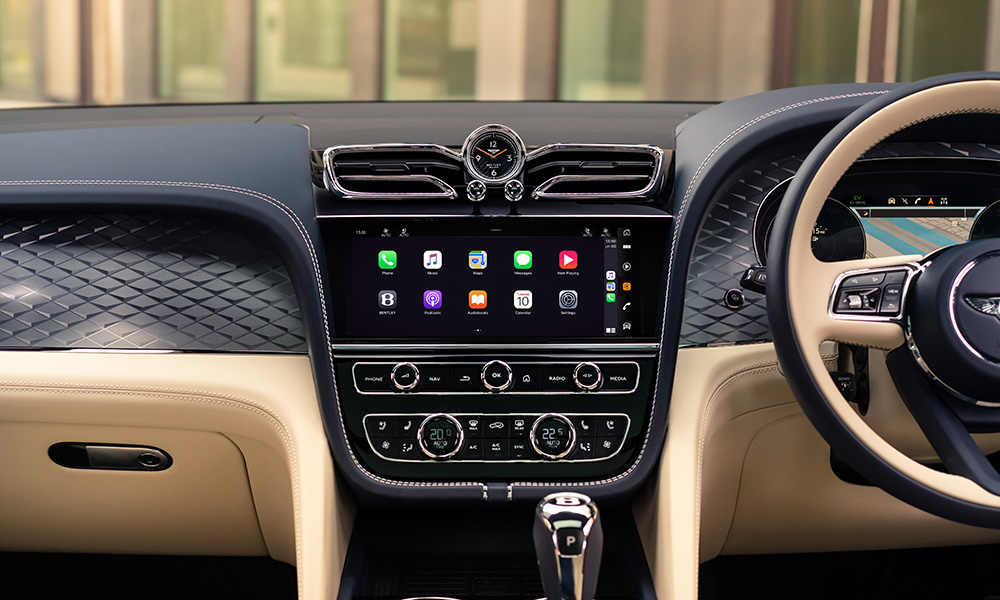 Visually, the exterior design of the new Bentayga range has been refreshed for a more stylish and purposeful look. Every panel front and back is completely new. A larger and more upright new matrix grille lets the elegant hood sweep down to the very edge of the chrome work. New headlamps include the marque's signature-cut crystal design, making them appear like they're sparkling even when not on. The back end features elliptical taillamps for the first time, integrated within an all-new full-width tailgate for a cleaner look.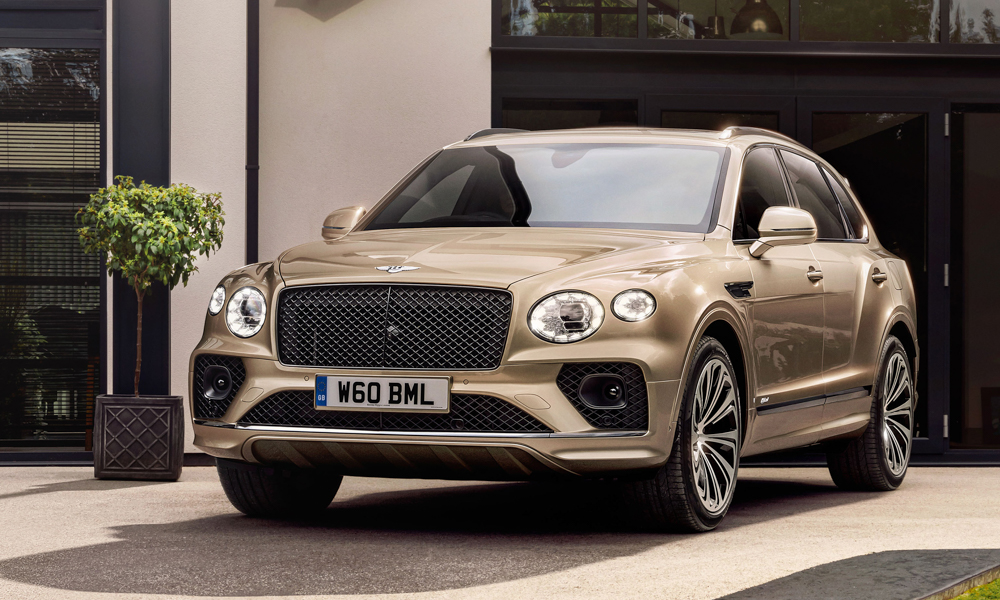 The handcrafted cabin combines the modern with old-world elegance, featuring new door trims and steering wheel, a redesigned center fascia, and a digital instrument cluster. Two seating configurations can be ordered with the Bentayga. The standard five-seater benefits from an all-new seat frame with more rear-seat recline angle, and the four-seat option with the two individual rear seats separated by a center console. The latter benefits from a 30mm increase in knee room in the upright position, increasing to 100mm once the seat is reclined.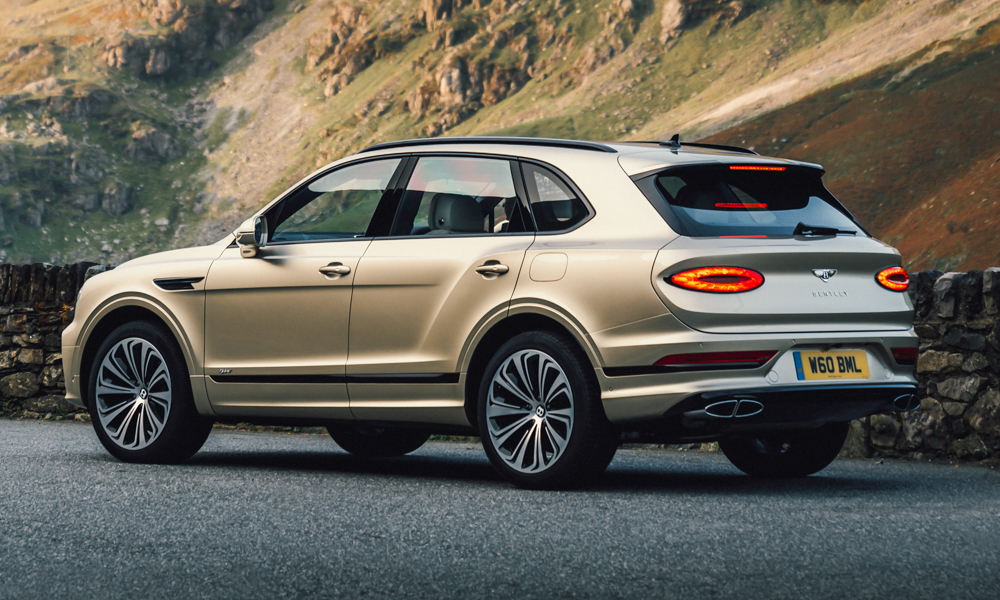 The Bentley Bentayga Hybrid is a solid example that premium luxury can indeed be combined with eco-friendly intentions because—let's face it—not all moneyed people in this world can burn cash like there is no tomorrow.