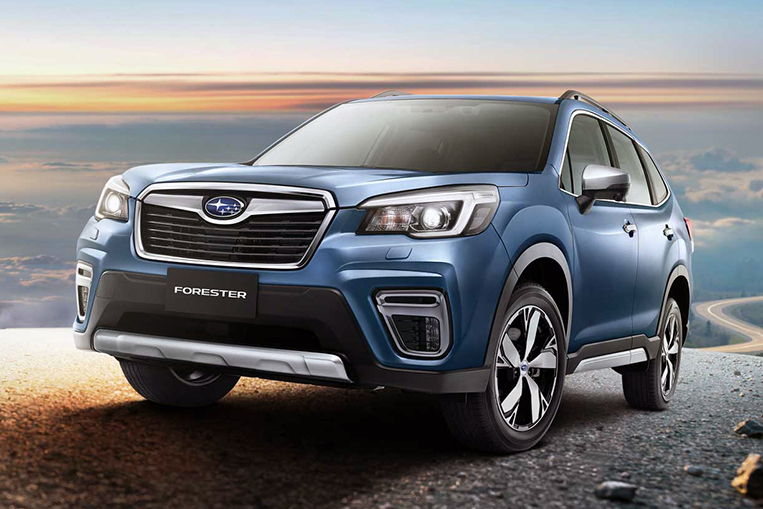 When Subaru unveiled the fifth-generation Forester on the global stage via the New York International Auto Show in March last year, many people were surprised to find out that the Japanese automaker was no longer making its popular compact SUV available with a turbo engine (as it had done in the past with the XT variant). Instead, the company would offer the new Forester in the US market with a naturally aspirated 2.5-liter direct-injection boxer engine rated at 182hp and 239Nm.
For our market, Subaru is giving the new Forester a smaller-displacement 2.0-liter flat-four engine—also without the option of a turbocharger. This one produces 154hp (or 156ps) of output and 196Nm of torque. And Motor Image Pilipinas, the local distributor of Subaru vehicles, is officially launching the all-new model tonight.
Now, for those of you who are itching to know how attainable the new Forester is, we've managed to secure the prices for the three variants. Here they are:
2019 Forester 2.0i-L – P1,598,000
2019 Forester 2.0i-L with EyeSight – P1,698,000
2019 Forester 2.0i-S with EyeSight – P1,798,000
EyeSight, of course, is Subaru's advanced driver-assist safety system that makes use of "stereoscopic camera technology" to keep the vehicle from hitting any object in front of it.
We'll give you other pertinent details after the launch. For now, it's time to review your finances and assess whether the new-generation Forester is your next car.