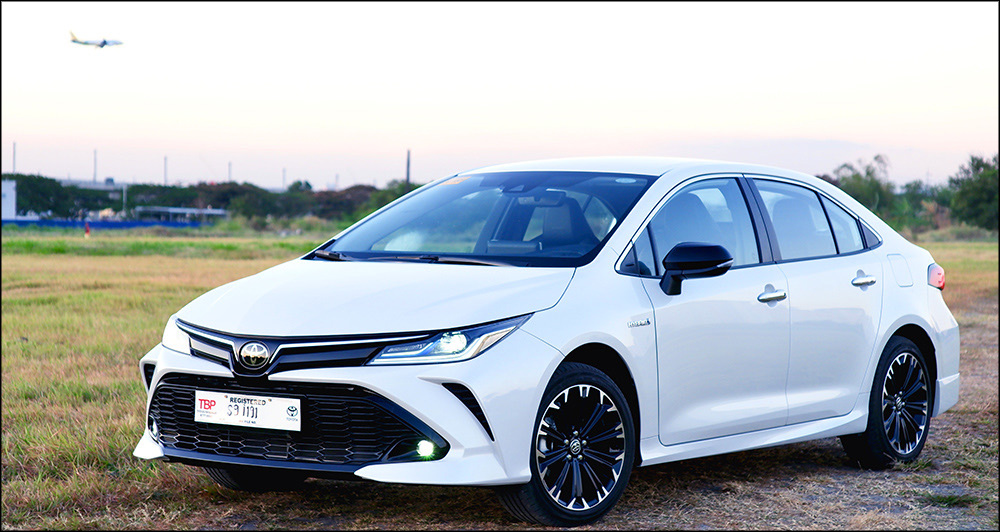 It's a testament to good design that—five years after the current body first launched—the Toyota Corolla Altis still looks good even today. A smooth silhouette like melted butter, little bits of chrome here and there, and with this GR-S package, a striking front fascia with a honeycomb grille and lower segments like mandibles.
I mean, yeah, the Corolla has never been known as a looker, but somehow the wallflower styling manages to look timeless while having just enough spice to keep it interesting. Of course, the most interesting thing about it is the drivetrain, especially now that we're gradually shifting to electrified mobility.
Toyota was one of the pioneers of hybrid technology years ago with the Prius, an especially thrifty car saddled with a steep price and lackluster dynamics. At P1.665 million, the hybrid Altis is a lot cheaper than the P2-million-plus Prius ever was, making it accessible to the vast majority of new car buyers. Assuming, of course, that they're still looking to buy a sedan these days instead of a crossover.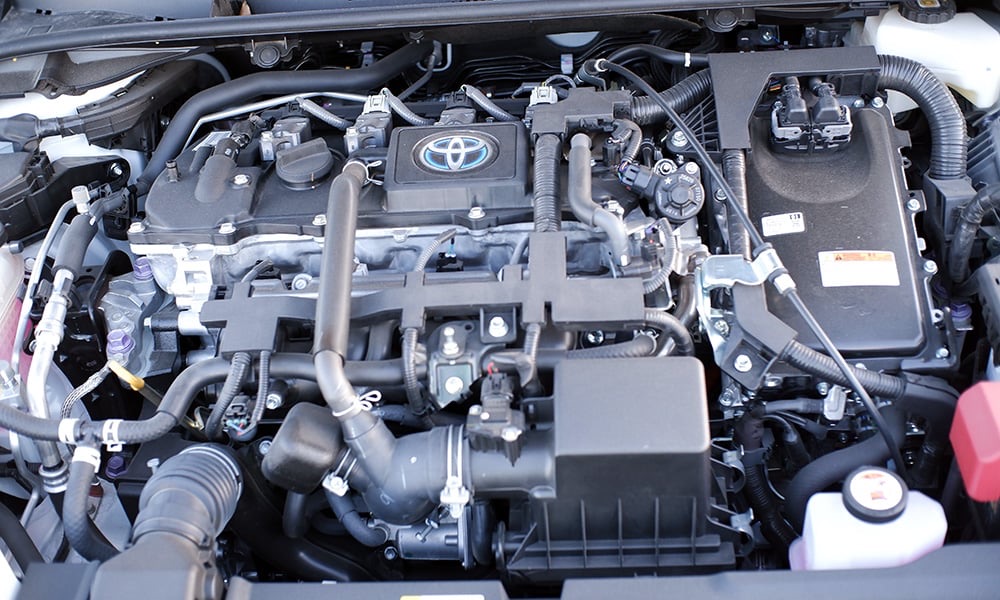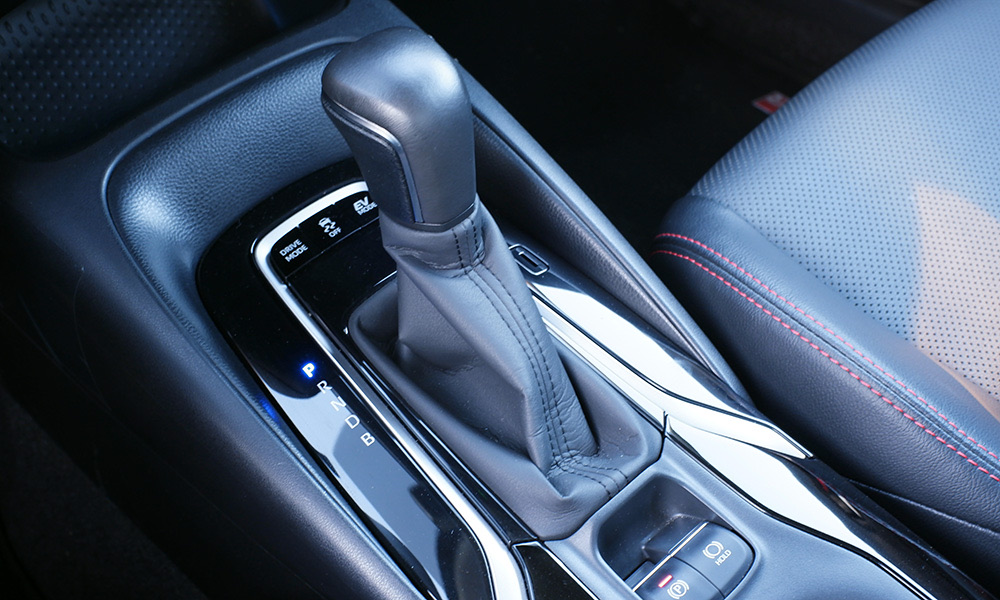 But I digress. Powering the Altis is a 1.8-liter Atkinson cycle in-line-four engine rated at 97hp along with an electric motor rated at 71hp. In theory, the total works out to 168 honking horses, but that's not what the engineers had in mind. Instead, the total combined power is only 120hp. Lame? A bit, yes, but fuel efficiency and reliability are probably what they had in mind.
The electric motor is sufficiently powerful that it can propel the car at subdivision speeds as long as you have a reasonably light load and it has a decent battery charge. The gasoline engine comes to life the moment you prod deeply on the accelerator or the battery starts running low. Sort of like the Nissan Kicks, except here the ICE is still the heart of the system.
Paired with a CVT, hustling the car around is honestly not that much fun. It moans to the redline and sort of gathers speed rather than giving you a kick in the back like a bigger, traditional engine. And because maximum fuel efficiency is its mission in life, you don't even get paddle shifters to help you speed up the "shifting."
And yet it's hard to fault a car that easily gives 15km/L in city traffic, climbing up to the low 20s at highway cruising speed. The car does this seamlessly, too. Apart from the telltale hum of the electric motor when it engages and the animated graphics on the instrument panel showing you just how much power is being generated by which system, it's all a very fluid experience.
It can even become a game of sorts when you try to raise your fuel efficiency "score" by going as light as possible on the accelerator and conserving your momentum. Regenerative braking also helps recharge the battery, and by the end of a weeklong test drive, I was able to average 17km/L in city driving.
That includes several attempts at spirited driving because the "GR-S" package includes stiffer shock absorbers along with 45-series Dunlop SP Sport Maxx summer tires. The upgraded shocks and the quality rubber make up for the drivetrain's lack of pizzazz, delivering a decently taut ride with modest body roll, excellent damping, and plenty of grip.
The steering is still numb and overboosted, so it's not going to outhandle a Mazda 3, but it gives a decent level of sportiness that even the OG Prius never had.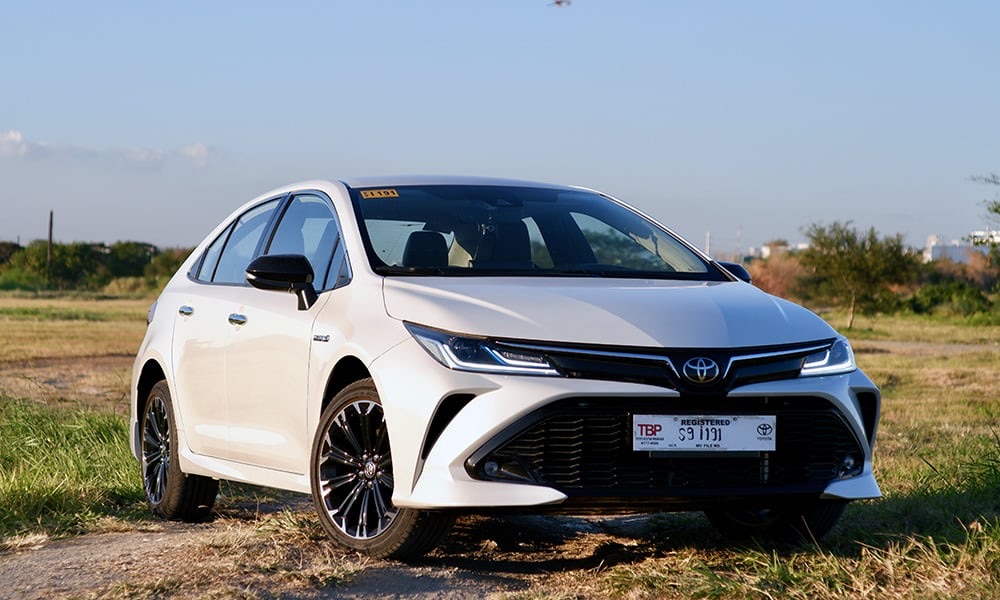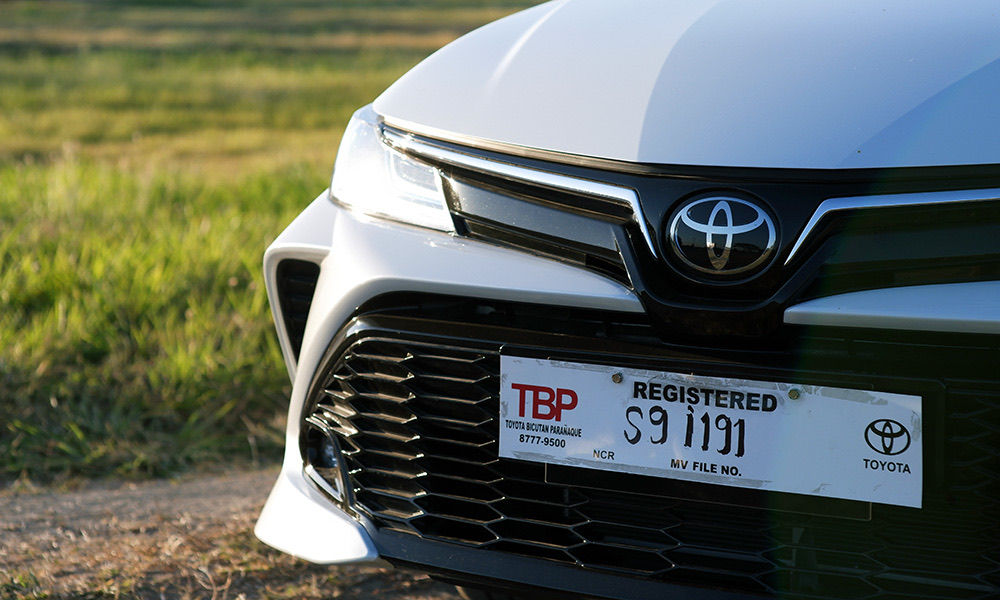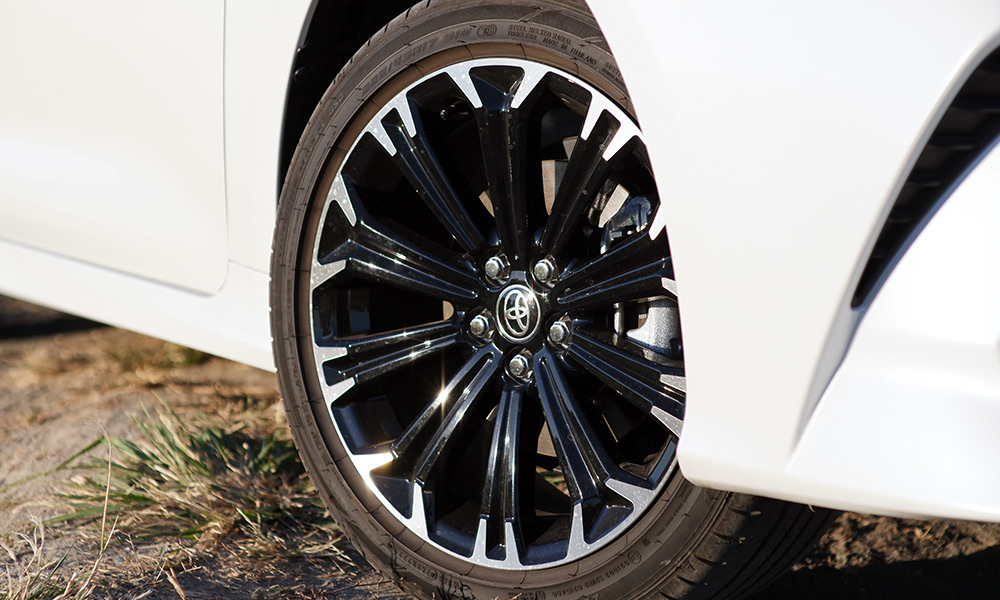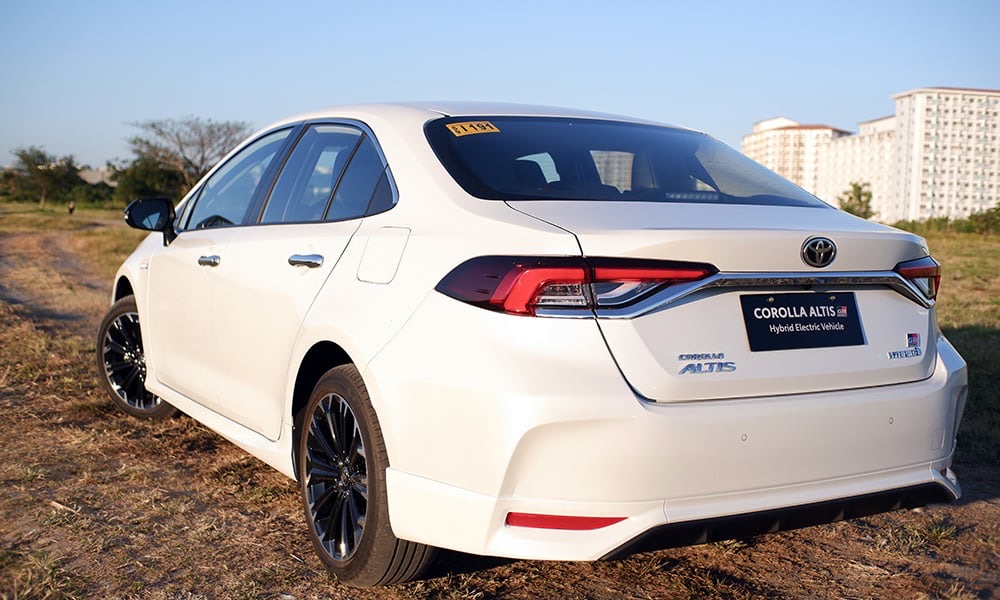 Still, five years is pushing it for any model year, and the cabin is clearly showing its age relative to the new crop of sedans. The car's conservative interior was a snoozer even back when it was new in 2018, but today it's just looking definitely old with chunky plastics and rough textures.
There's an abundant use of cheap plastic on the dash and the steering wheel that's like rhino leather; the infotainment screen sticks up from the dash like an afterthought; and the instrument binnacle has two cowls for whatever strange and ugly reason.
Somewhat making up for this is the "GR-S" branding on the headrests along with some red accents, but overall, this is not an interior that will bring you joy especially if you've been car-shopping and seen the competition.
Passenger comfort is also only average, with decent support in the front seats and a flat back seat that at least gives decent legroom and knee room. The seat back is also split 60:40, which should open up enough room for occasional hauling needs.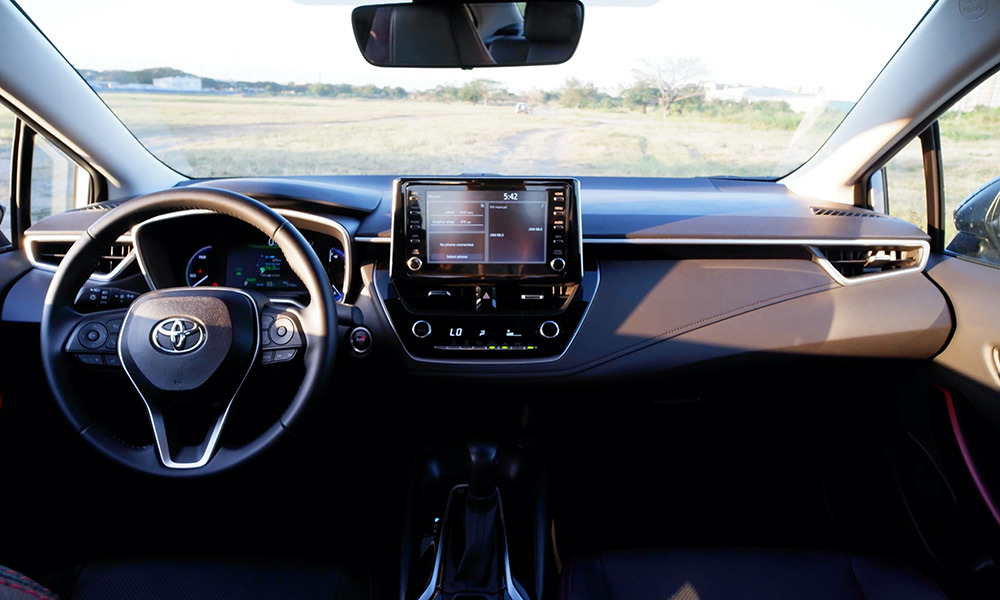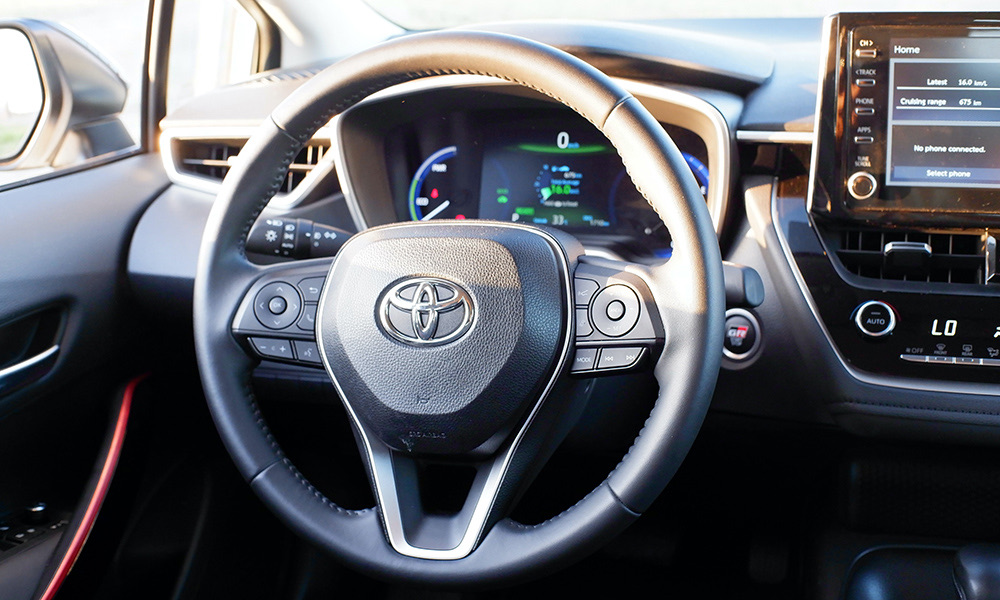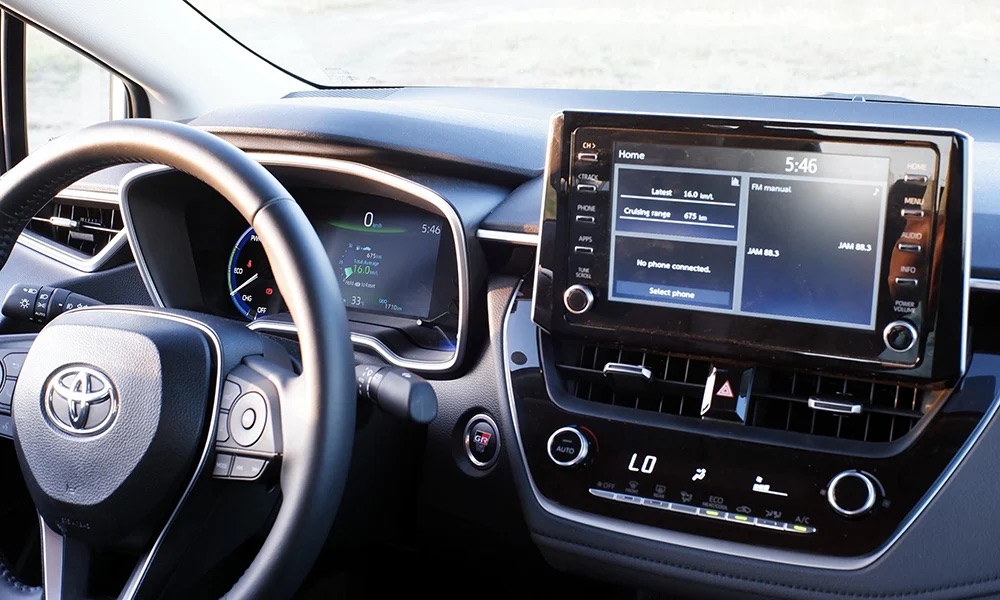 Being the top-of-the-line variant in the Altis range now, it gets the whole caboodle of safety tech including auto high beams, pre-collision system, lane-tracing assist, lane-departure alert, and adaptive cruise control as part of the Toyota Safety Sense package.
No 360° camera, although you still get a reverse camera and rear sonar. A Smart Entry system along with Apple CarPlay, Android Auto, and automatic climate control are major highlights. Honestly, if you want more techy things to play with, the Chinese are ahead with the GAC Empow and the MG GT Sport. More power, too, although they're not hybrids.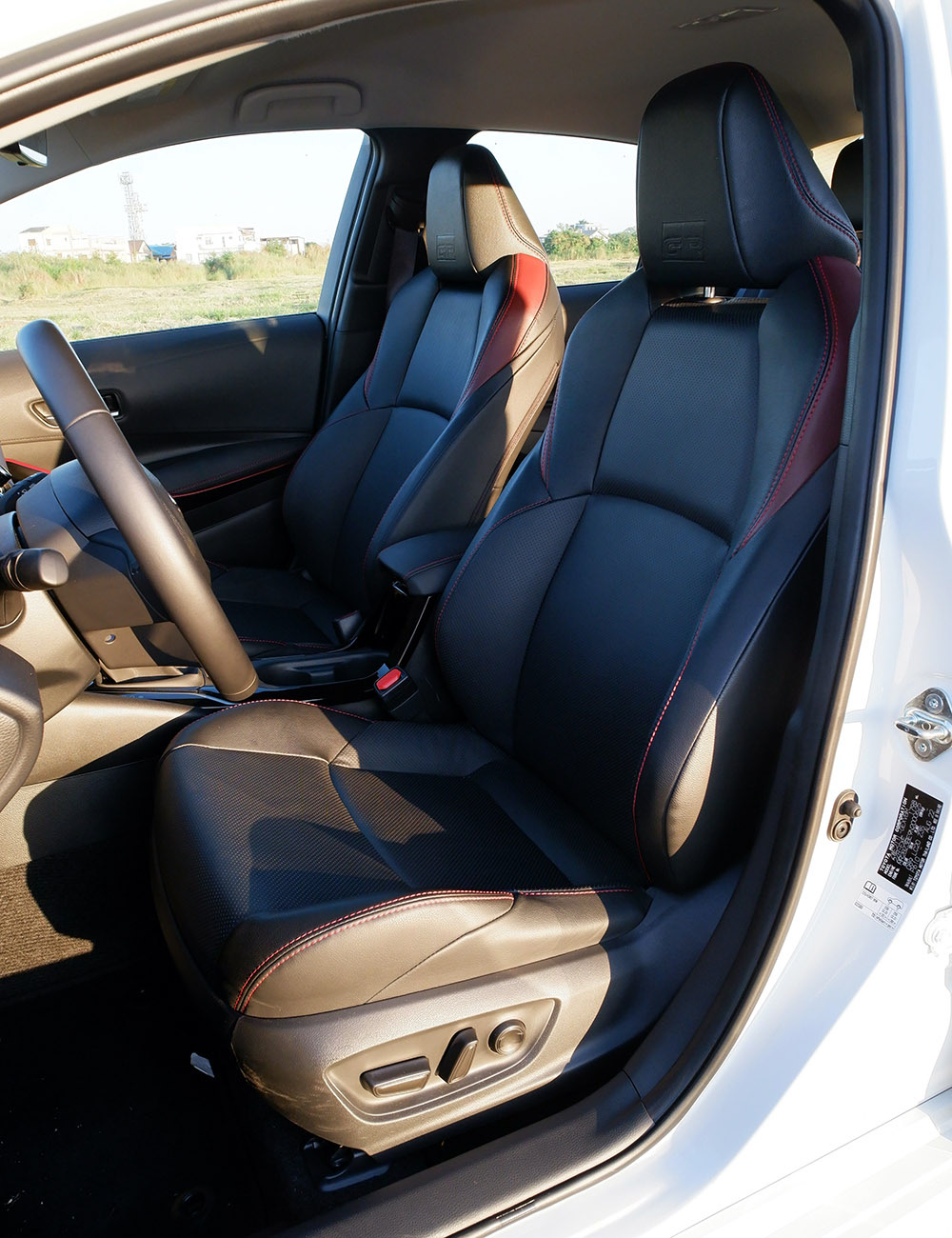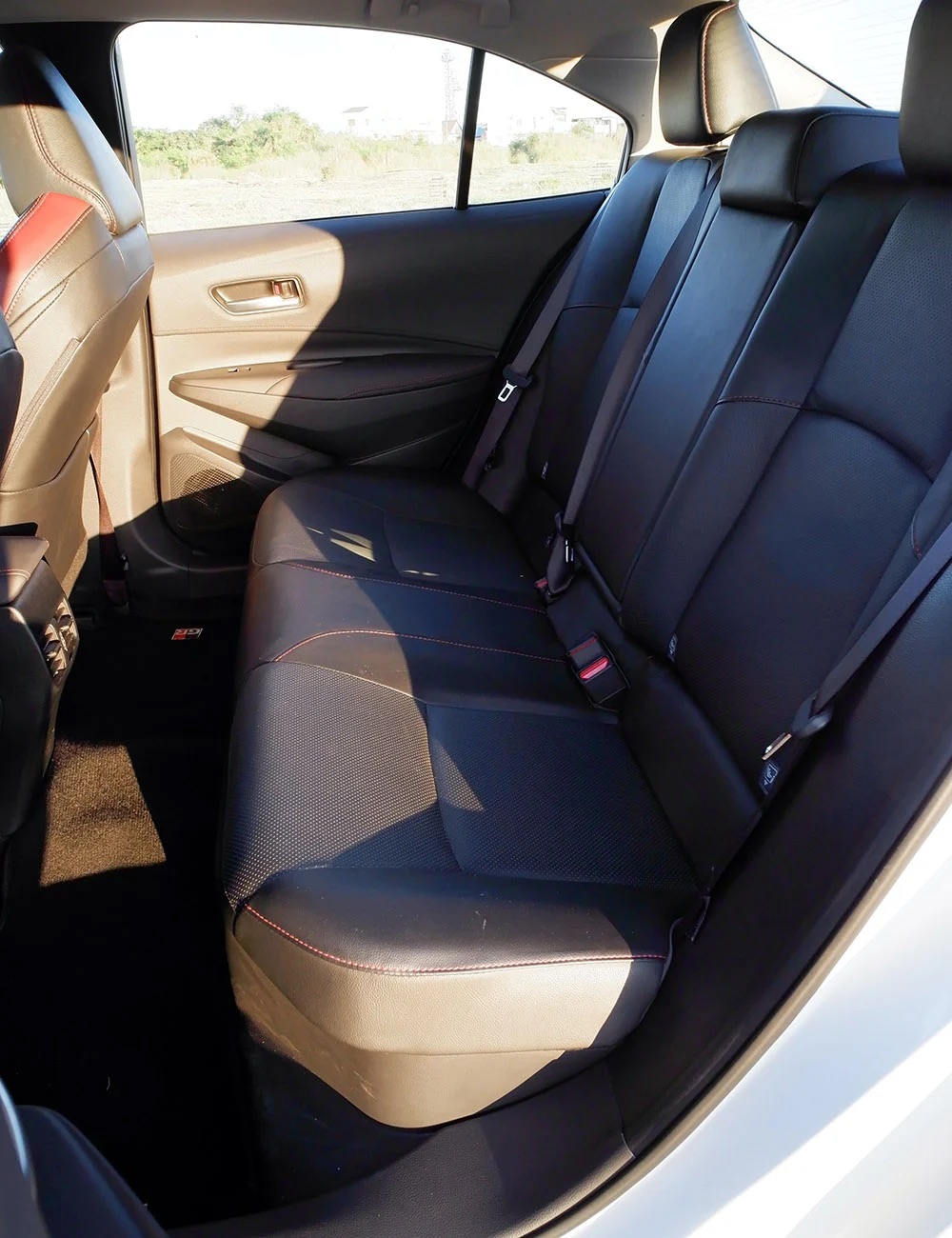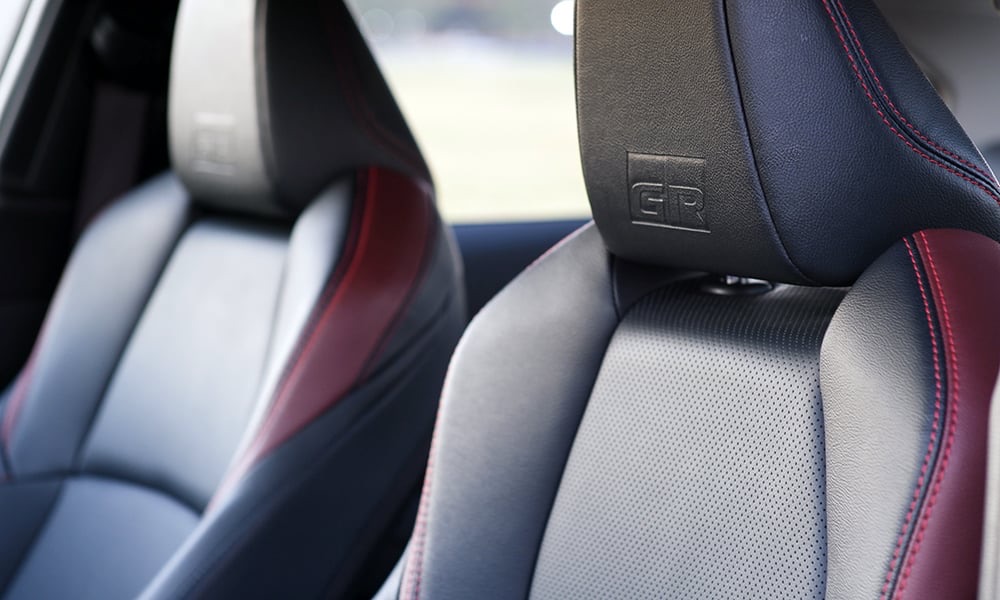 The Altis GR-S is a solidly conservative—perhaps too conservative—entry in the highly competitive (and shrinking) compact sedan market. The hybrid drivetrain works as advertised, and is worth the cost of entry alone, but the rest of the car is definitely feeling its age.
Being a Toyota (and a hybrid at that), of course you can expect it to last for many, frugal years. I just wish those years would also be filled with driving fun instead of just constantly geeking out on the fuel efficiency.
TOYOTA COROLLA ALTIS 1.8 GR-S HEV
| | |
| --- | --- |
| Engine | 1.8-liter four-cylinder gasoline with electric motor |
| Transmission | CVT |
| Power | 120hp @ 5,200rpm |
| Torque | 142Nm @ 3,600rpm |
| Dimensions | 4,635mm x 1,780mm x 1,455mm |
| Drive layout | FWD |
| Seating | 5 |
| Price | P1,665,000 |
| Upside | Smooth and hyper-efficient hybrid drivetrain. Upgraded suspension. Handsome aesthetics. |
| Downside | Seriously dated interior. Soulless transmission. |