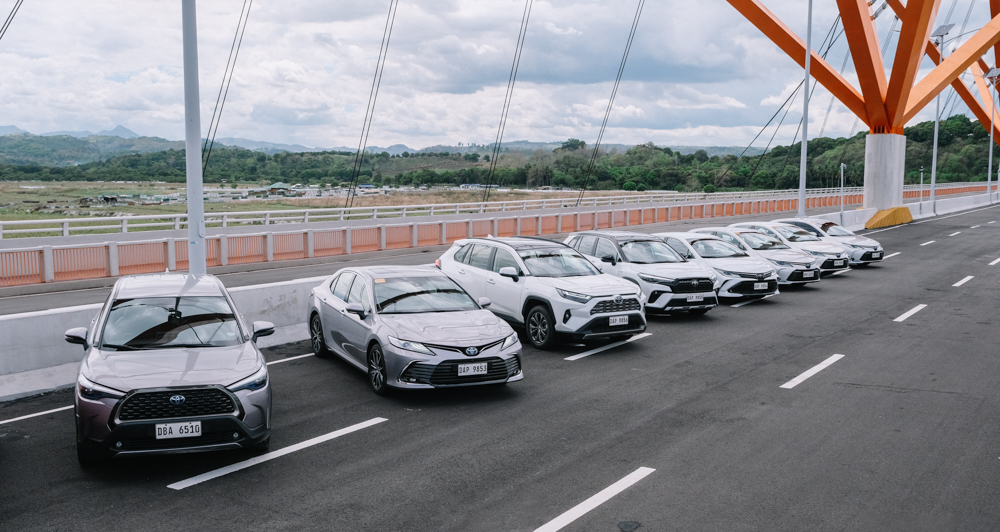 "HEV a nice day!"
That single sentence was the catchphrase coined for Toyota Motor Philippines' first media drive of the year. Even if my colleagues and I eventually got a bit sick of repeating it in front of a camera multiple times, I could tell that we were in for one heck of a nice drive for the next couple of days.
It's easy enough to say that you bring a car on a long drive to north Luzon on a single tank of gas, but to finish the journey with around three-fourths left in your tank is no easy feat. But if you're in one of Toyota's hybrid electric vehicles (or HEVs), you don't even need to try to be economical to achieve this.
The media drive would take us up north through various conditions: traffic-packed city centers, long stretches of expressways, and windy back roads. As you know, these hybrids are at their most efficient within the city, but also sip fuel out on the open roads.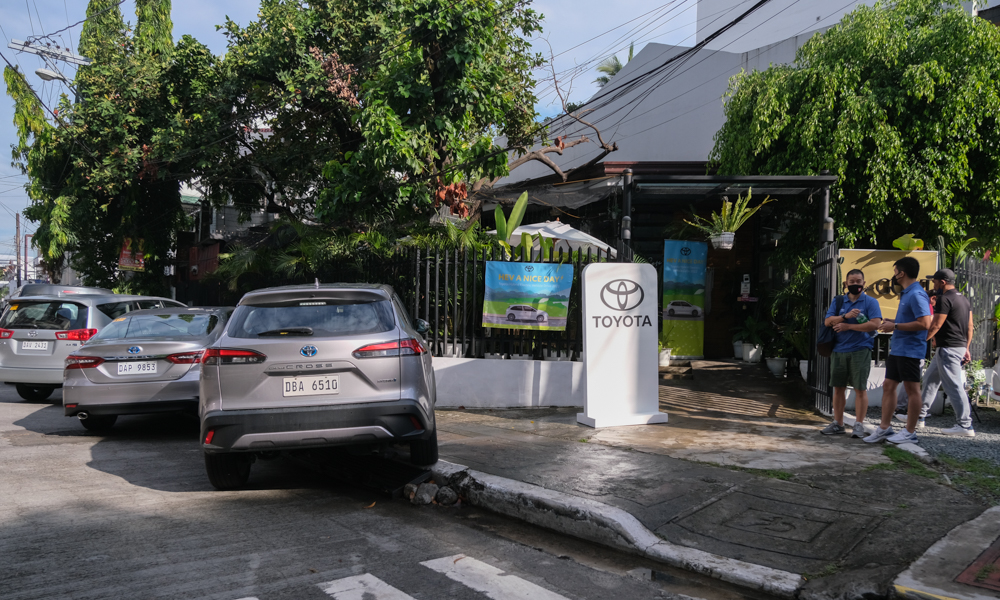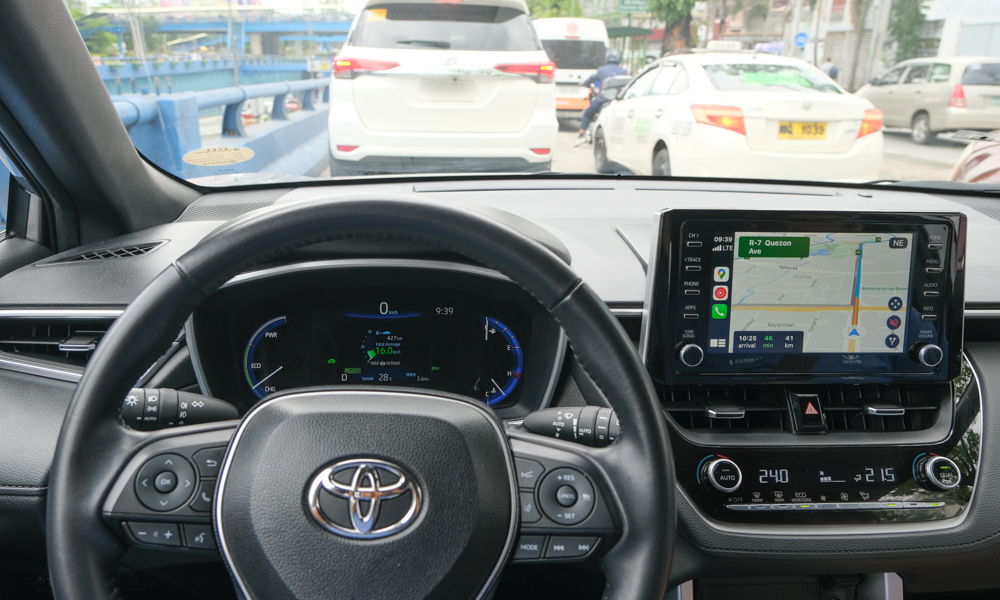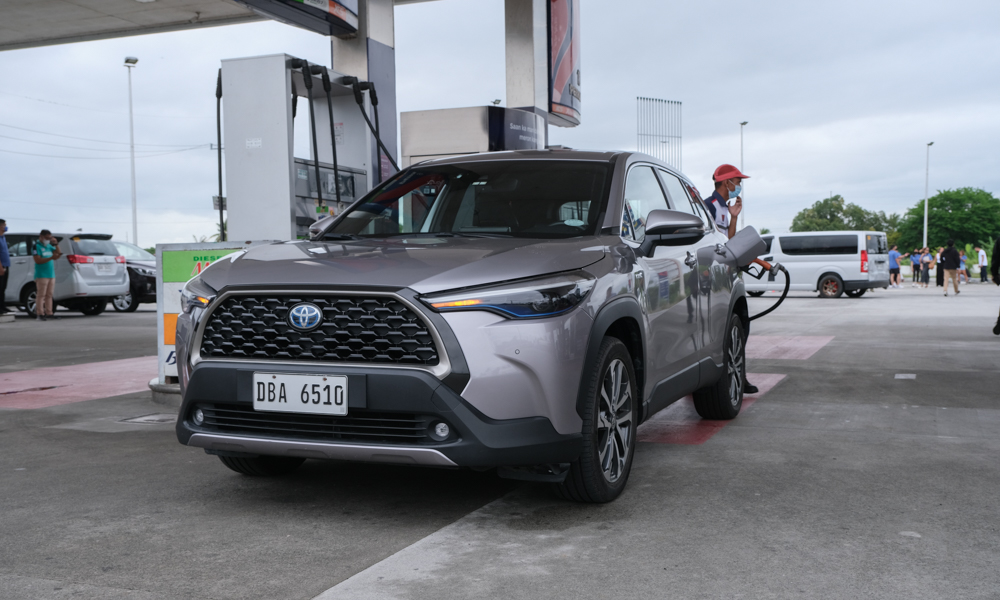 I was assigned a Corolla Cross Hybrid. As expected from a hybrid, I averaged 16.3km/L within the city as we headed to our first stop in Quezon City (Café Guilt). After the initial briefing and a hearty breakfast, we were off to our second stopover (Petron Km 42 NLEX) to top our cars off and switch vehicles for the next leg of the journey.
Well, it's not like we needed to in the first place with how efficient these cars are. I would be averaging 19.2km/L on the expressway. To my surprise, the Corolla Cross only needed around P700 worth of fuel to get back up to full, and that was after using it around in the city for 70.8km during two days before the actual media drive.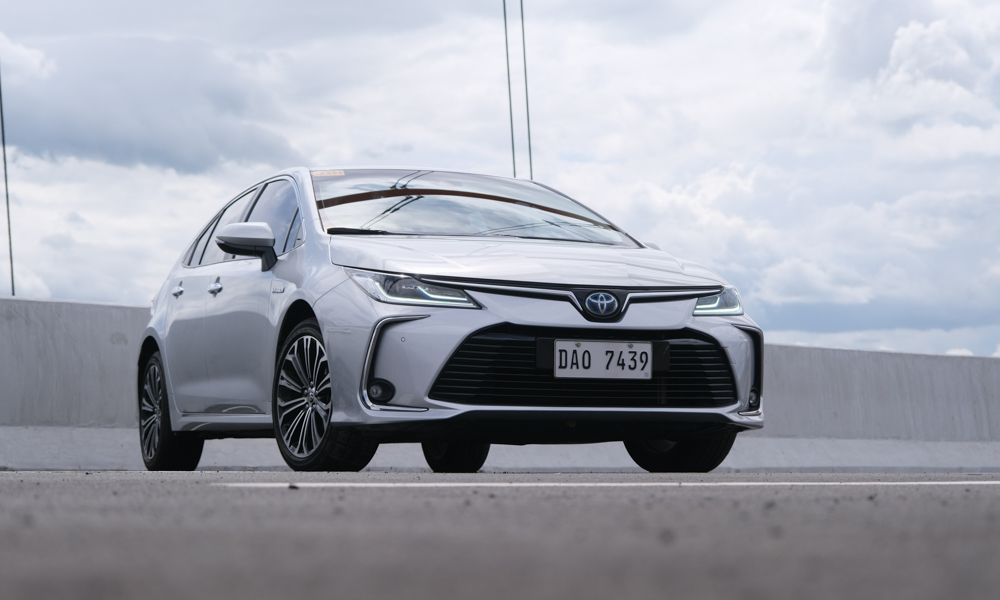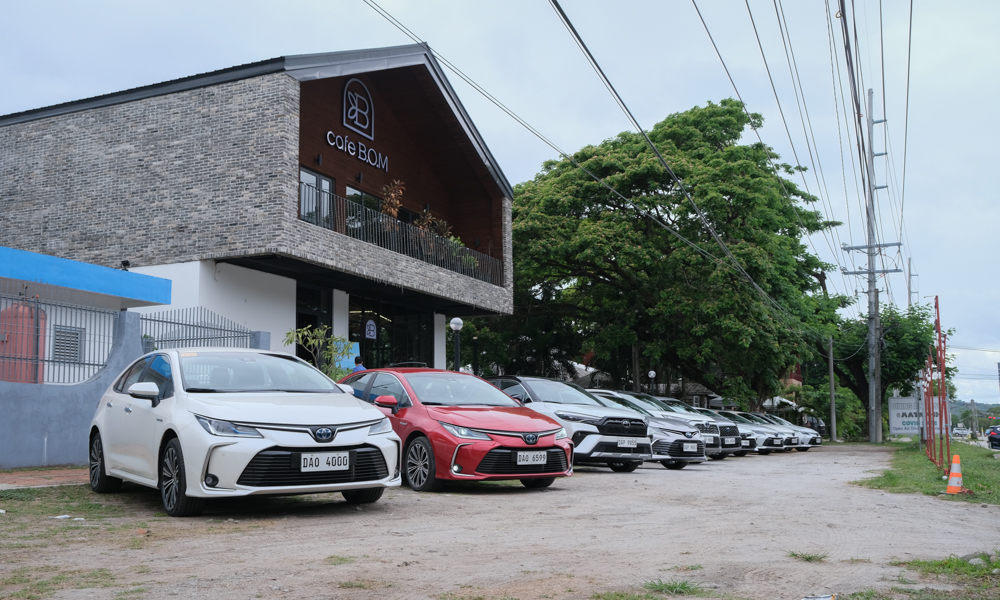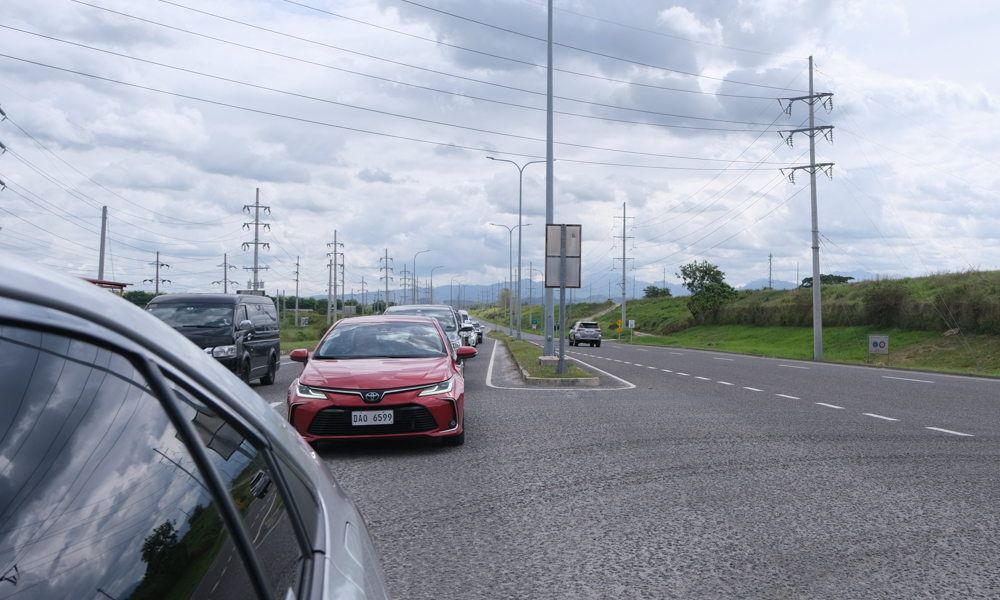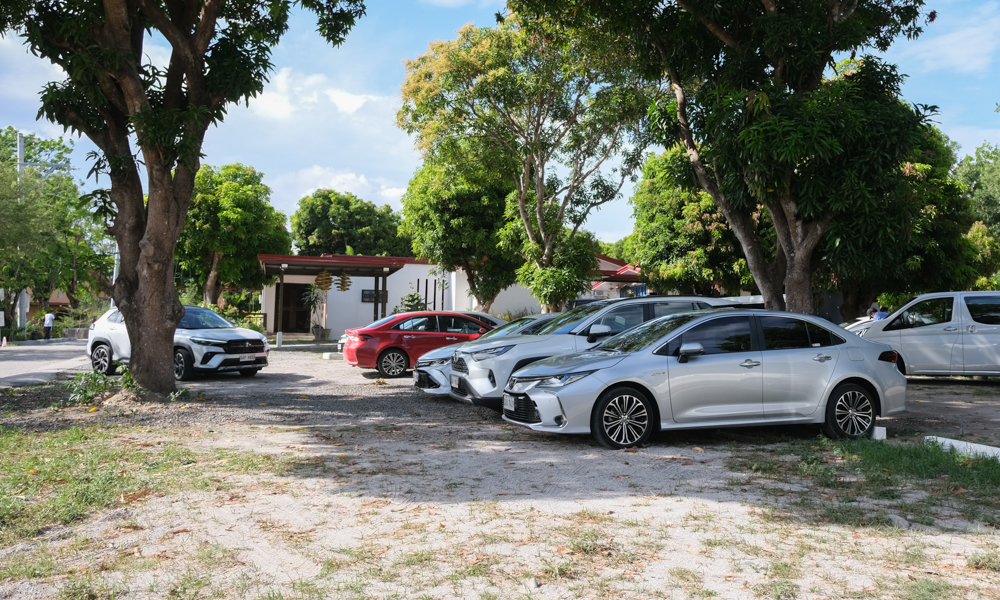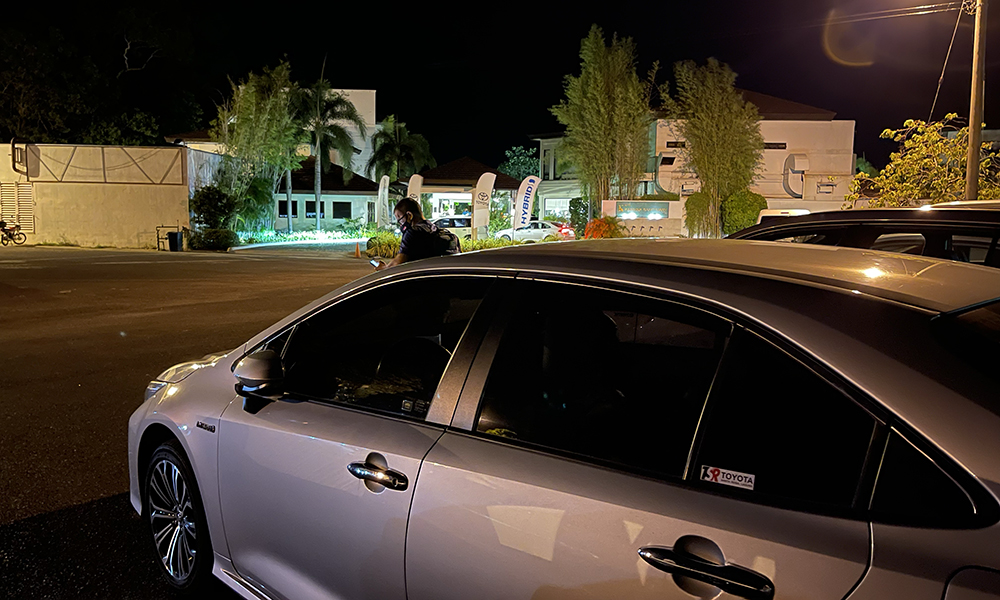 My next car would be the Corolla Altis Hybrid. A very familiar car to me, so I was confident for what would turn out to be the longest stint.
From Petron Km 42, we made our way to Clark for two destinations: Café B.O.M for a quick snack, and then to Sacobia Bridge for a photo-op. Then we went to Café Isabela in Tarlac for dinner, and then to Kamana Sanctuary which is where we stayed for the next day and a half.
The majority of this trip was spent on expressways, but it was made a whole lot easier as all of these cars were fitted with Toyota Safety Sense.
Long drives on straight roads can get fatiguing, but features like blind-spot monitoring, adaptive cruise control, and lane-keeping assist help ease the journey. Of course, these are meant to help out with your journey, not to drive the car for you.
Needless to say, after all the expressways and the twisty roads, we managed to end the day with the fuel gauge indicating we still had more than three-fourths left in the tank.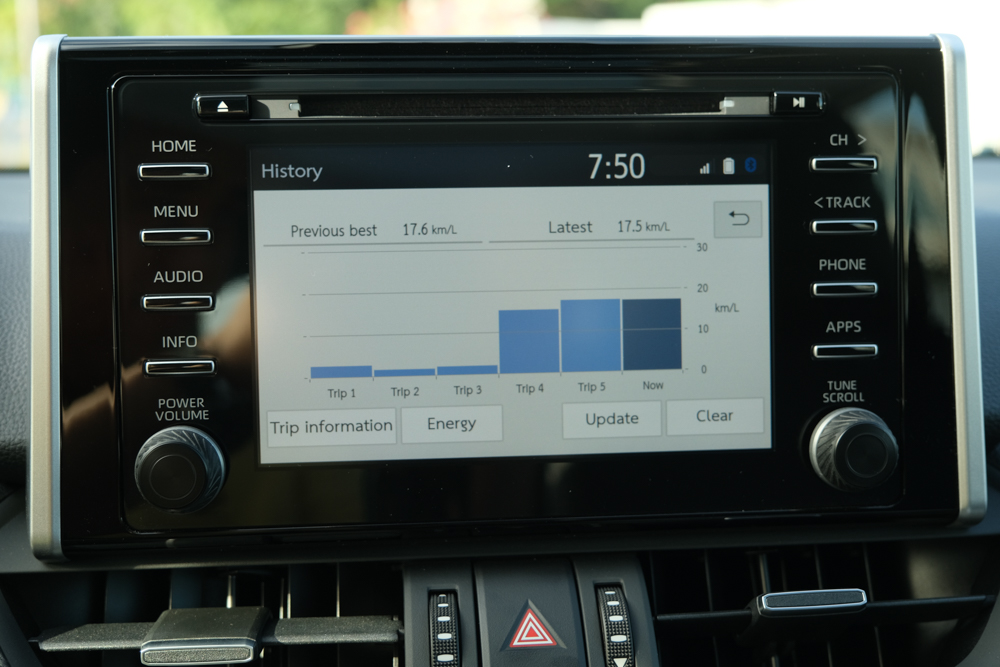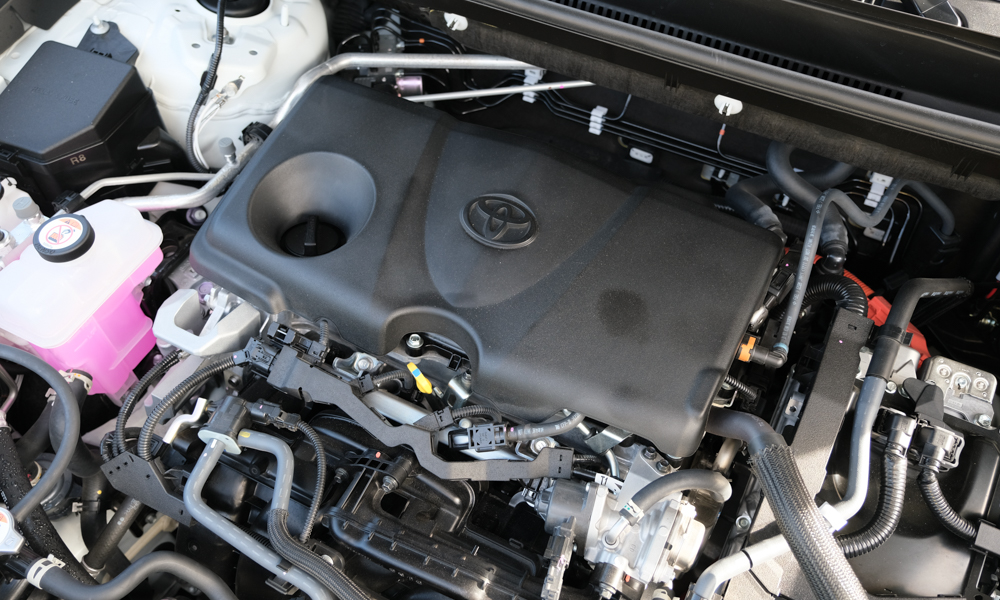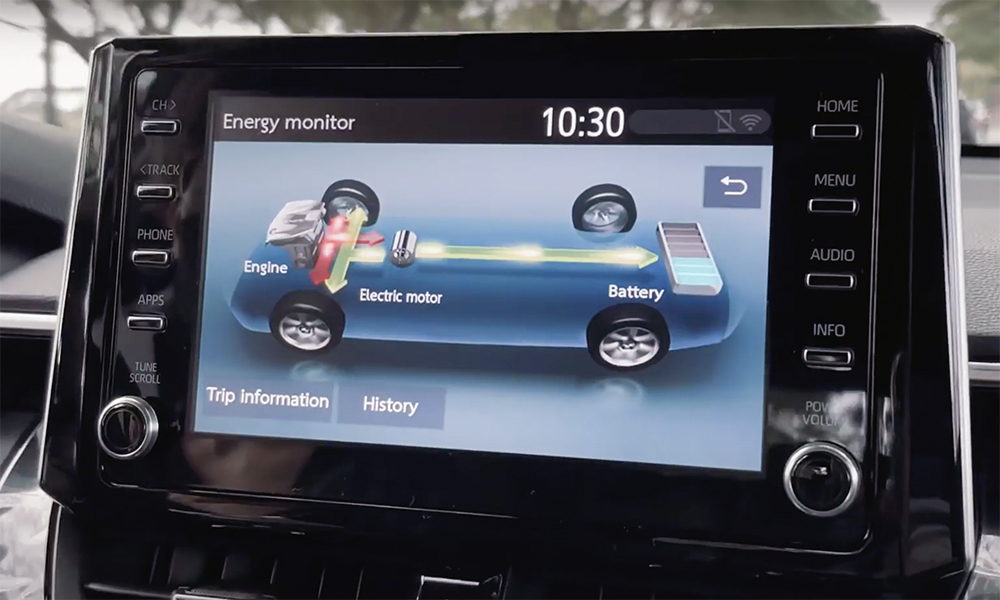 If you want to know how a hybrid system works, the Toyota Hybrid System is a self-charging system that utilizes a gasoline engine to either recharge the car's built-in battery or drive the front wheels at higher speeds. No need to have range anxiety like with plug-in electric vehicles.
Most of the time, you'll be using the electric motor to putter around at low speeds of up to 60km/h (you can also drive purely as an EV if the battery is sufficiently charged), but it can work together with the engine to give bursts of power when you need it for, say, merging onto a highway or overtaking.
Of course, there are questions and concerns about the hybrid system in general. Toyota was kind enough to enlighten us with a few answers.
First, maintaining the vehicle is just the same as any regular Toyota. Just bring it to your preferred dealer for preventive maintenance.
Second, these hybrid batteries are designed to last the lifespan of the vehicle, but in the event that you need to have them replaced, it should be a lot easier now as these batteries are covered under an eight-year warranty (separate from the vehicle's three-year standard warranty).
Third, you won't be electrocuted by the hybrid system and the battery if you drive through a flood. Here's a video by Toyota that shows the system automatically cutting power to prevent further damage and injury.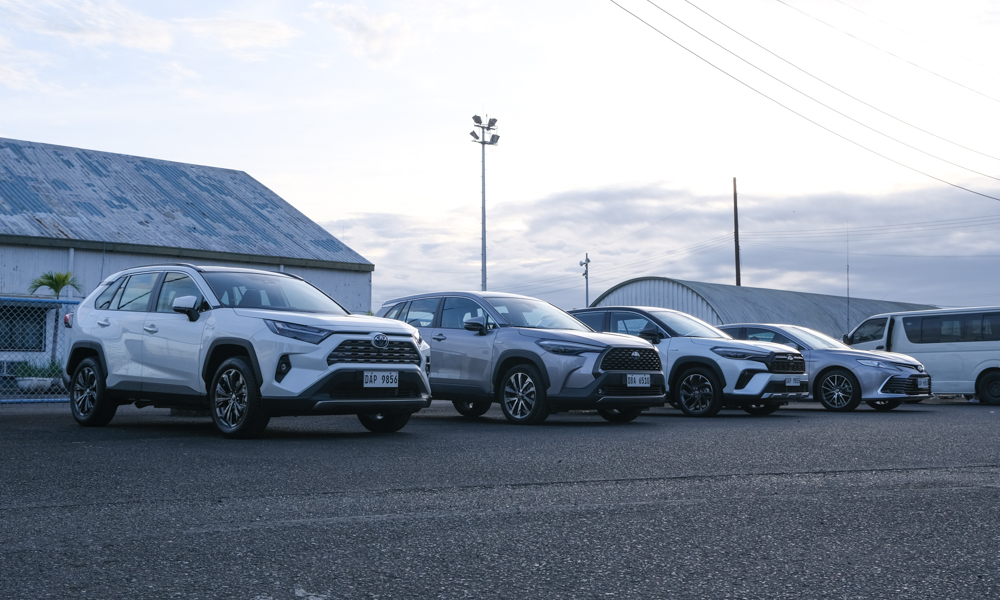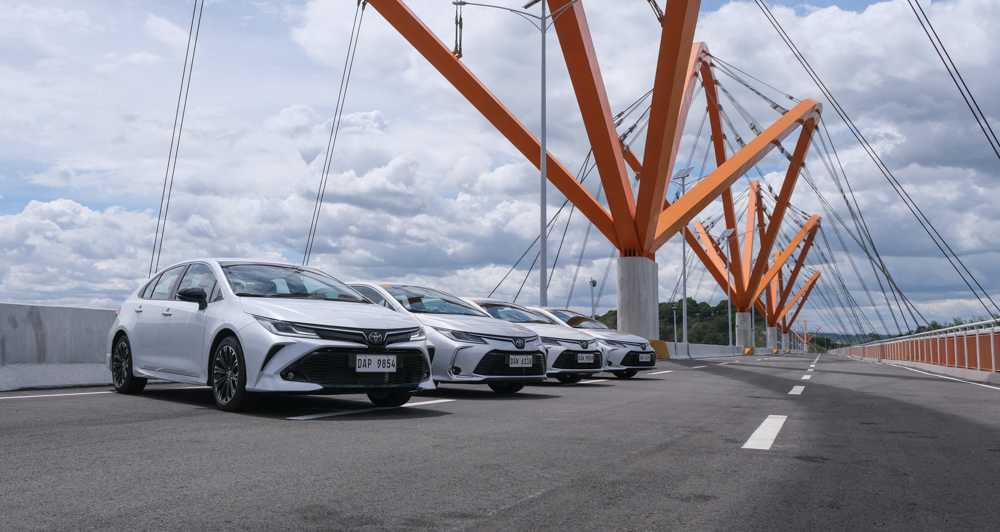 If it isn't apparent already, you can tell that this entire drive was a tour de force of the capabilities of Toyota's HEVs.
Most of us would be comparing fuel economy figures between stints, and we'd hear figures hovering at 20km/L. We would also play "hot potato" with these cars on the second day as we exchanged cars for test drives and photo shoots for our respective publications, only to find out that the fuel gauges of these cars were still well above the three-fourth mark.
It also erases the misconception that these cars are boring to drive. With the majority of the automaker's hybrid lineup available to drive (sans Prius), each one of them offered a distinctly different driving experience for different niches.
Do you prefer something comfortable and practical with no frills? You have the Corolla Cross Hybrid. If you want a little more luxury, then there's the Camry Hybrid. The Corolla Altis Hybrid had a very familiar and sportier drive (especially on the twisty back roads) for those who want a smaller sedan. Finally, the RAV4 HEV was the unofficial "darling" of the trip. Everyone who tried it raved about how peppy and comfortable it was while still offering excellent efficiency.
This just goes to show that there truly is a hybrid electric vehicle for everyone now (yes, including the luxury market) compared to before. While battery-electric vehicles are all the rage at the moment, Toyota believes that hybrid electric vehicles have a place in our market. And considering all the upsides and the available models right now, perhaps it's time you looked at one?