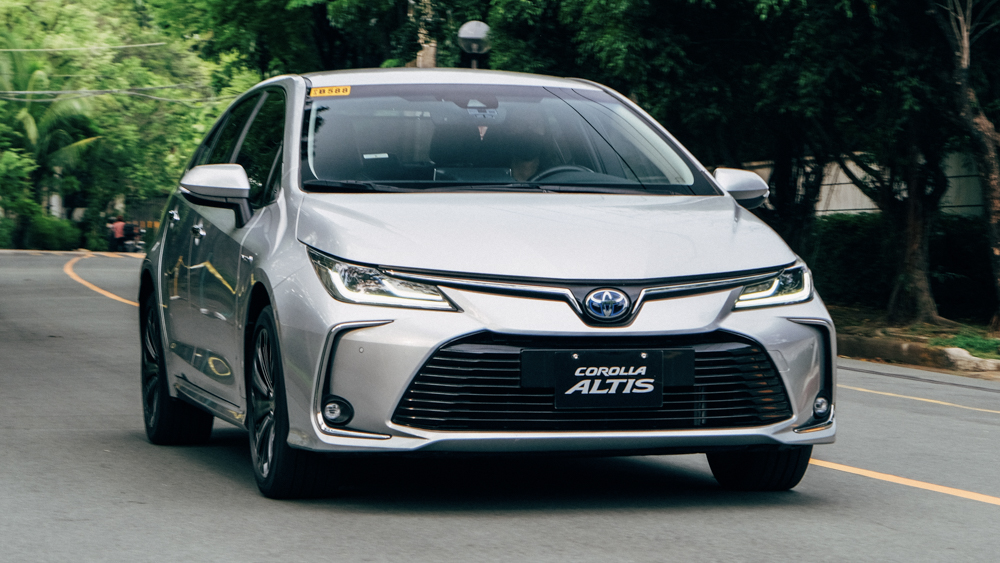 I've experienced electric vehicles in several forms. But whether it is a high-tech Tesla Model S or a cute and quirky Renault Twizy, EVs remain too expensive for mass-market buyers. And with the glaring lack of charging infrastructure, keeping a battery-powered car topped up is going to be an issue.
Hybrids bridge the gap between EVs and piston-engine cars. And to find out what it's like to live with one, I borrowed a Toyota Corolla Altis Hybrid for a week.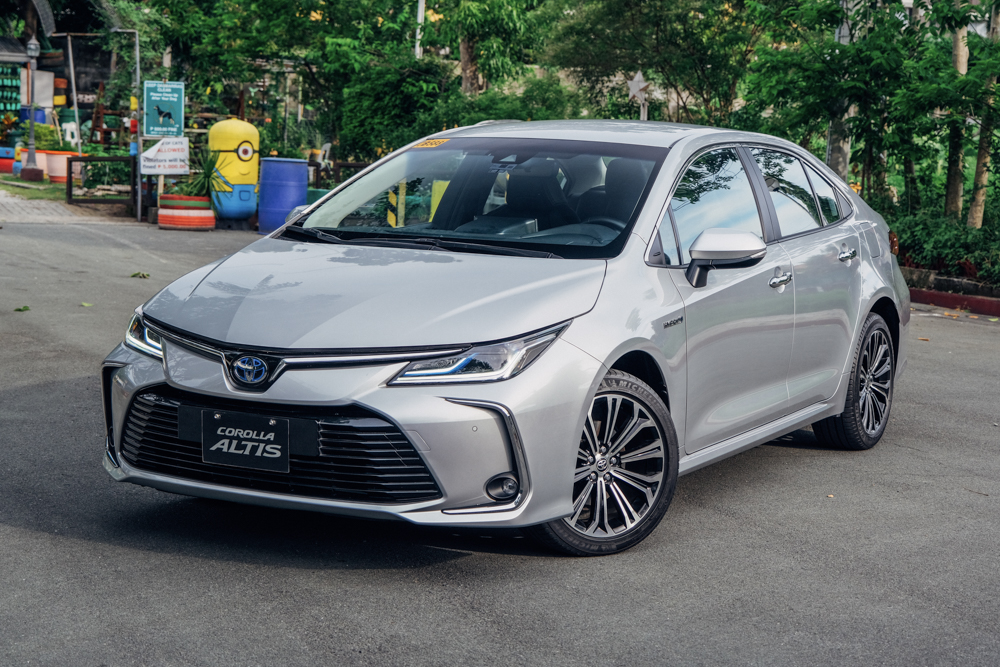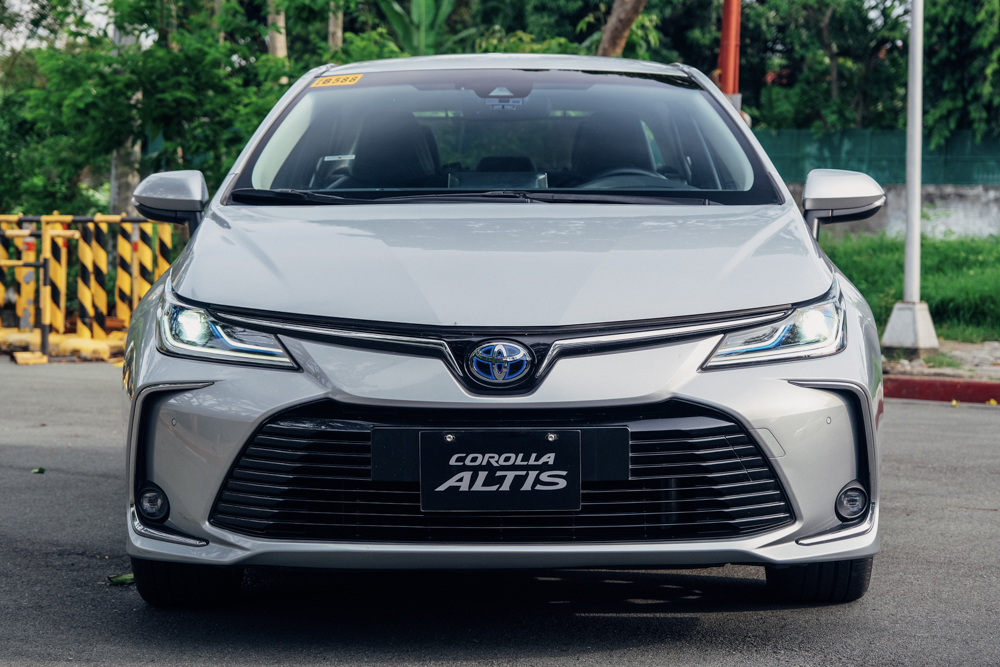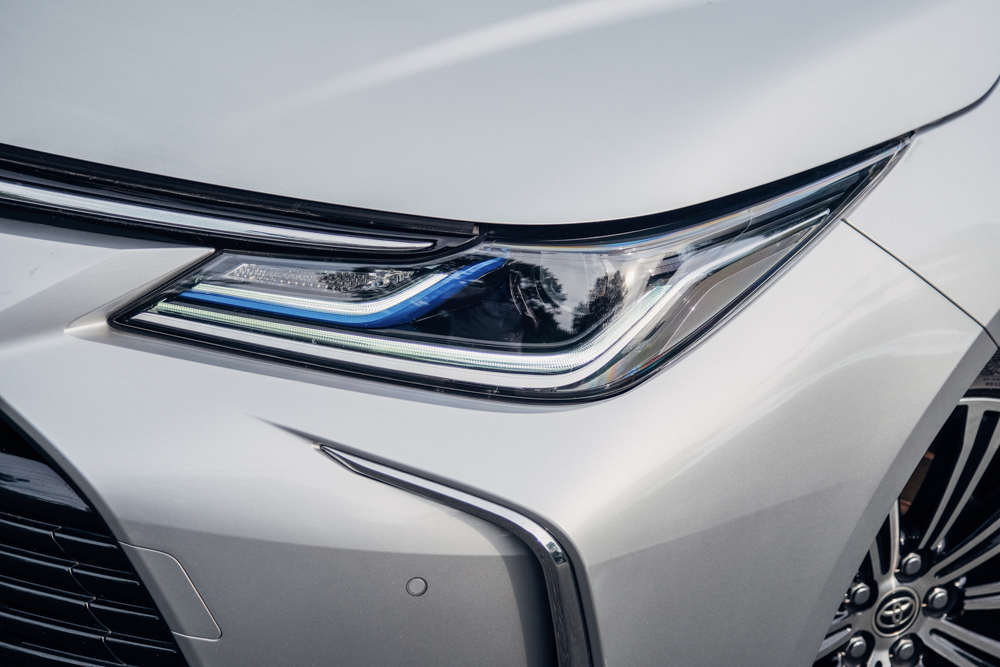 The Altis Hybrid is at home when cruising around town. At lower speeds, most of the work is done by the electric motor. An option to run in full-electric mode up to 50km/h is available if the battery has enough charge. You can silently creep away from a stop, and it's an extremely surreal experience not hearing engine noise as you drive. It only lasts for a few kilometers, though.
Once you hit a constant speed on the road, the gasoline engine does propulsion duties. The electric motor will simply provide assistance when more power is needed (and it is quite a kick). However, the car weirdly switches to EV mode for a few seconds at 80-90km/h. But it's probably the hybrid system knowing what's best for fuel efficiency.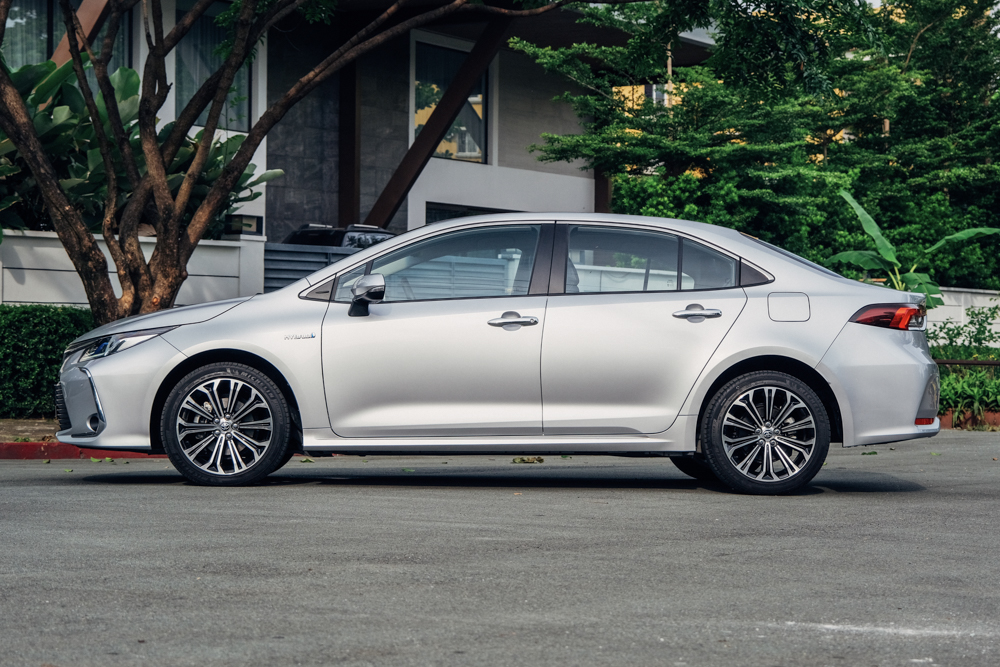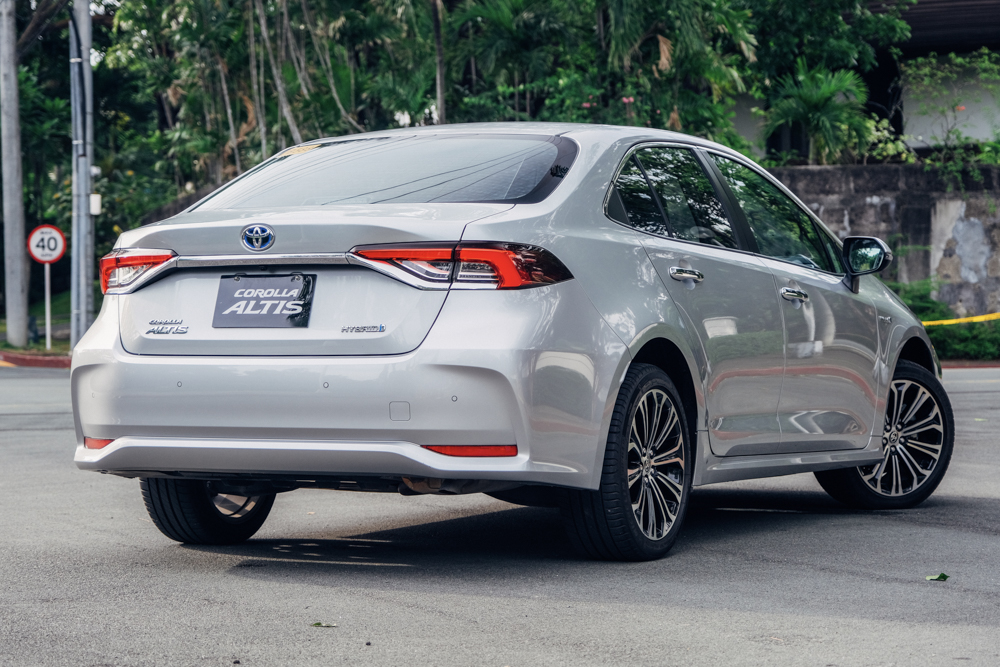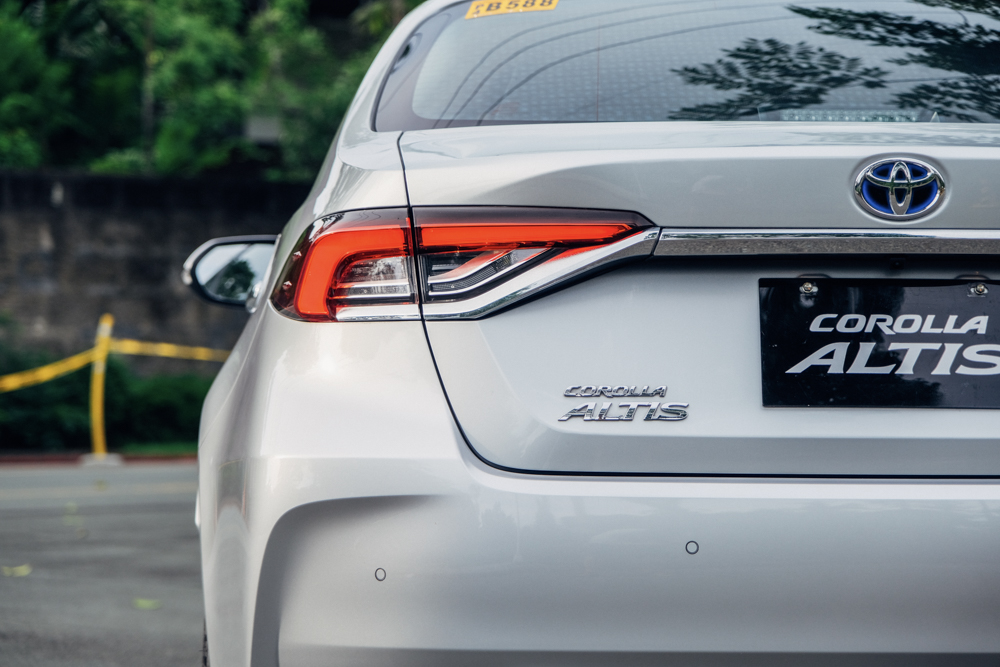 The battery pack is charged by the gas engine and regenerative braking. Lift off the accelerator and the Altis Hybrid starts to slow down as if you were gently working the brakes. This is something you'll have to get used to, which I did after a few days of driving.
On its own, the naturally aspirated 1.8-liter 2ZR-FXE gasoline engine has an output of just 97hp—a small figure for this displacement. That's because it utilizes the Atkinson cycle, a combustion method that sacrifices power for efficiency. Working in tandem with an electric motor, you can get as much as 121hp out of the Altis Hybrid.
Because of how the gas engine is occasionally used, the car sips fuel. My colleagues who had driven the Altis Hybrid when it was new said that they would get figures of around 18km/L in the city, which is close to what I managed (17.2km/L) around Makati. On the highway, the difference compared to pure-gasoline cars isn't as dramatic as I thought. I was able to squeeze out 20.9km/L with one passenger and a few pieces of luggage.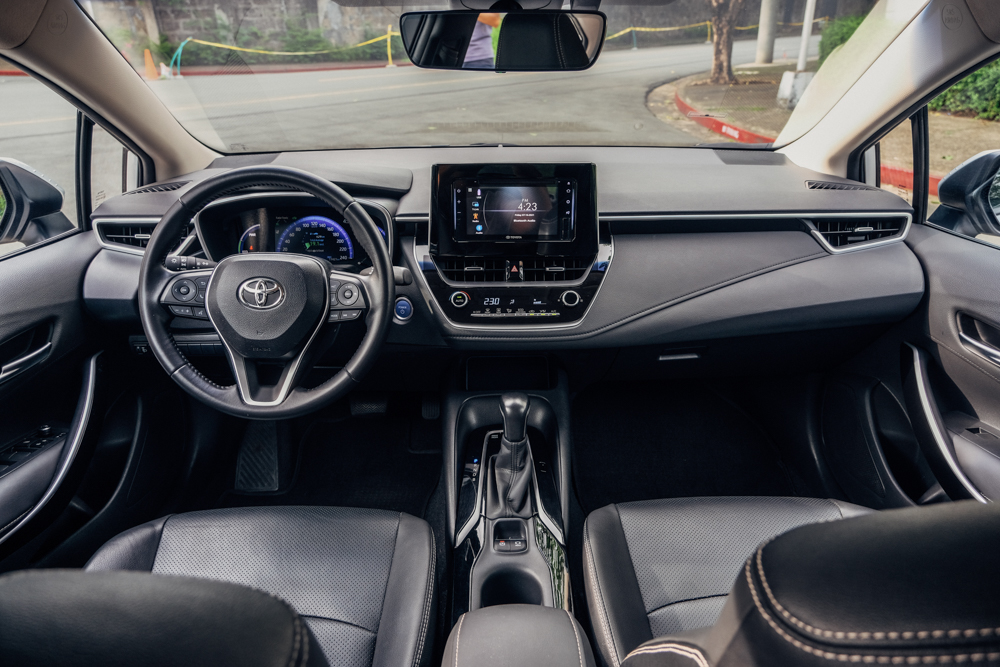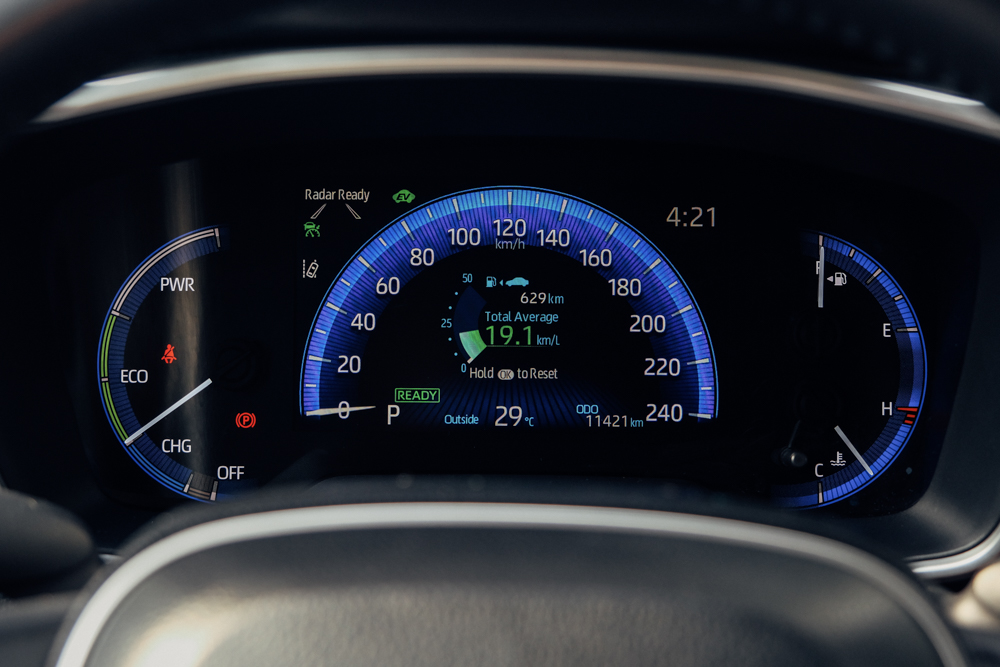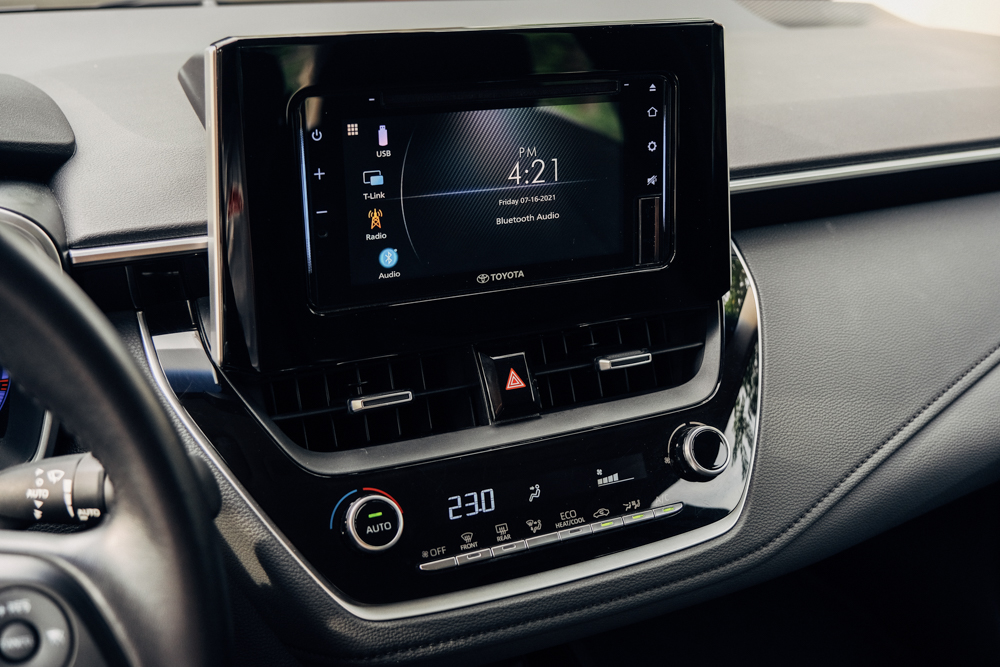 You're not supposed to treat a hybrid like you would an EV. Staring at the battery gauge will just give you artificial range anxiety. You will rarely fully charge the battery with regular day-to-day usage. The best way to experience a hybrid vehicle is by letting it figure things out on its own. And the engineers at Toyota definitely know a thing or two about efficiency.
Apart from the hybrid system, the car is just like any other Corolla Altis. I have owned an older-generation model myself, and driving the current one feels somewhat familiar. All-around visibility is excellent. Even with the added weight of the battery pack, handling feels snappy because of the TNGA platform.
The interior has supportive seats and soft-touch materials. There are even additional convenience features like a large seven-inch color display in the gauge cluster, and air-conditioning vents and a sunshade at the rear. Even with the cabin floor being slightly raised due to the battery, trunk space remains generous. While this particular vehicle has a regular 2-DIN infotainment system, newer V-grade cars are equipped with the Corolla Cross Hybrid's head unit with Apple CarPlay and Android Auto.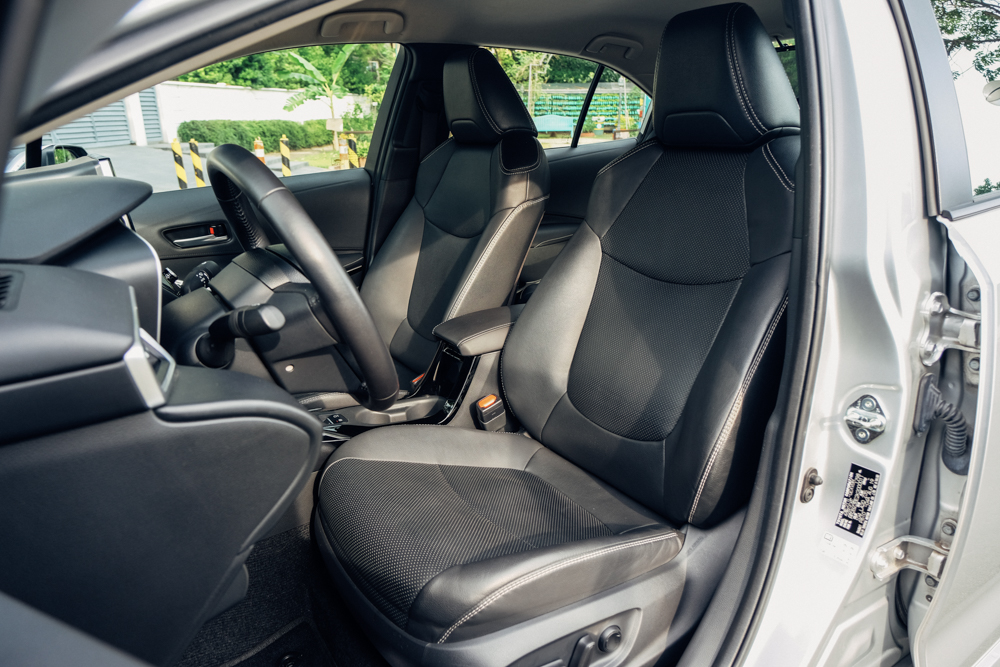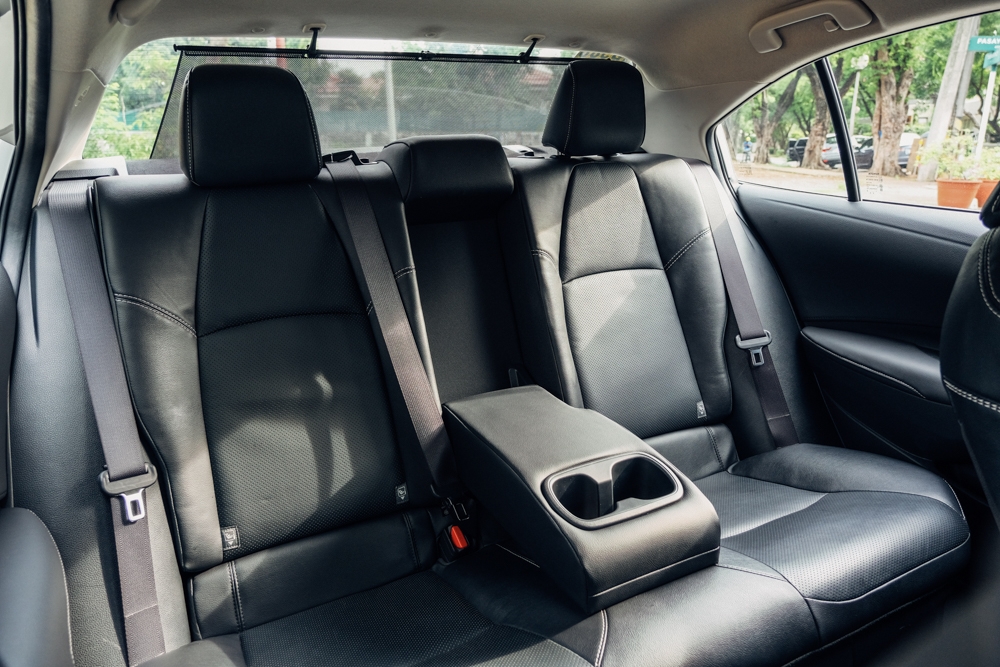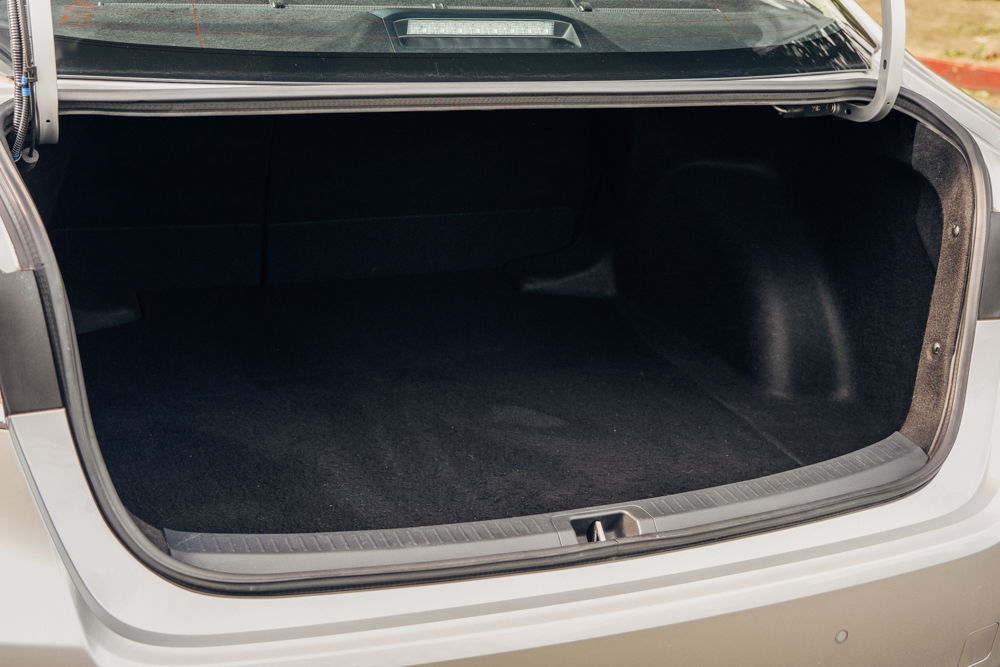 Maintenance is a genuine concern as hybrids are more complex than regular cars. The Altis Hybrid has a five-year warranty for the battery, and I was assured by Toyota that servicing costs are roughly similar to those of the non-hybrid Altis since electric motors don't have too many moving parts. In addition, owners can simply schedule an appointment with any Toyota dealership should problems arise. No need to go to a specialist.
For those worried about what will happen if a hybrid car gets flooded, there's a video by Toyota that shows the hybrid system automatically cutting power to prevent further damage and the possibility of occupants getting electrocuted.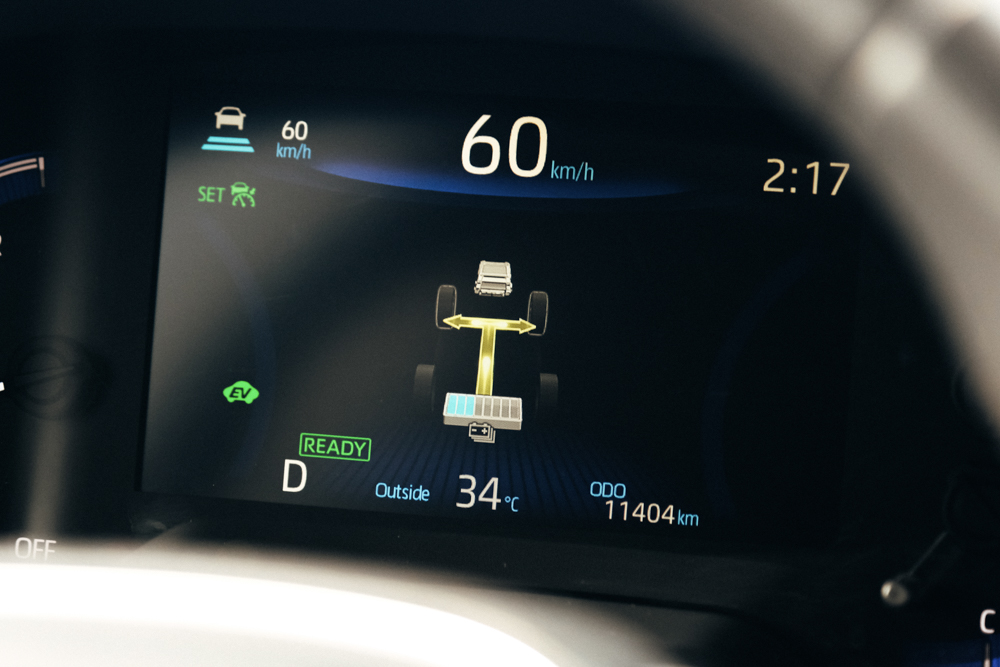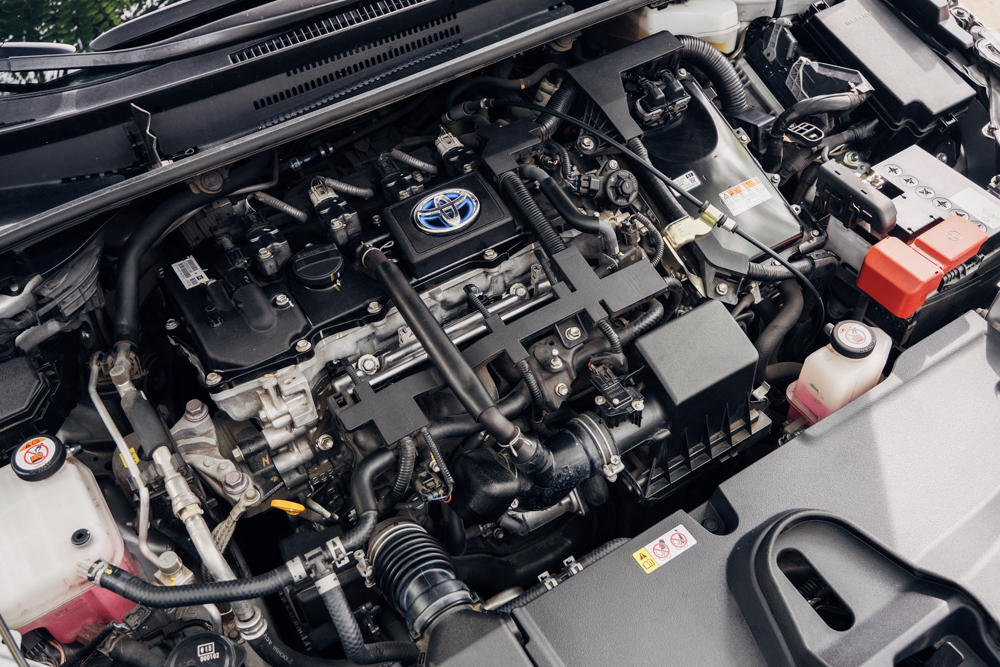 Toward the end of my lend-out period, I had traveled 370km—a figure that would usually leave the fuel tanks of most cars empty. But for the Corolla Altis Hybrid, the fuel-gauge needle was sitting halfway with an estimated range of 382km remaining. Crazy, right?
So, while we don't have the proper infrastructure to support EVs here in the Philippines, a hybrid vehicle is the best option for those looking for something very fuel-efficient and environment-friendly, assuming they can afford the higher purchase price. It won't be as frugal as an electric car, but it also won't have problems like range anxiety and the lack of charging stations.
TOYOTA COROLLA ALTIS 1.8V HYBRID
| | |
| --- | --- |
| Engine | 1.8-liter four-cylinder gasoline with electric motor |
| Transmission | CVT |
| Power | 121hp @ 5,200rpm |
| Torque | 142Nm @ 3,600rpm |
| Dimensions | 4,630mm x 1,780mm x 1,455mm |
| Drive layout | FWD |
| Seating | 5 |
| Price | P1,595,000 (P1,610,000 for Platinum White Pearl Mica) |
| Upside | It's easy to drive and it's familiar. No need to treat it differently. |
| Downside | For such an advanced vehicle, the Ni–MH battery is outdated. |