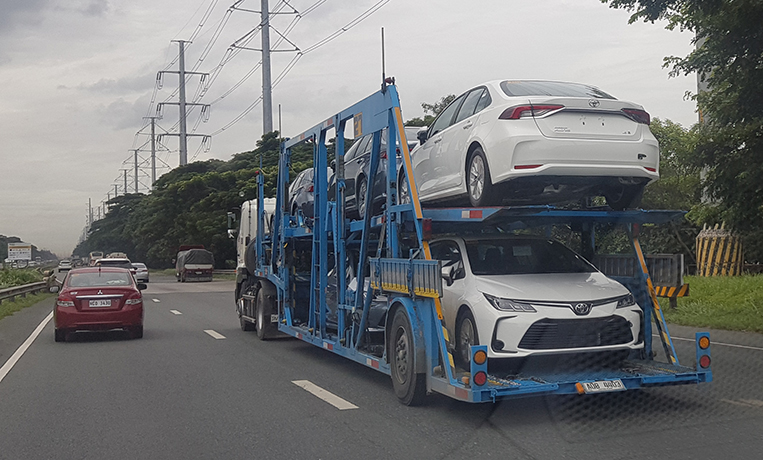 This morning, we received an e-mail from Toyota Motor Philippines informing us of the coming launch of the 12th-generation Corolla Altis compact sedan. "Our new hybrid era begins," the invitation proclaims.
As if by serendipity, one of our writers chanced upon a car transporter today loaded with units of said new Corolla Altis. People predictably went wild when we shared the picture on our Facebook page. Of course, we got private messages from readers who wanted to know the prices. We thought we'd give them estimates, but where's the fun in that? So we went out and secured the official price list for you.
Here you go:
1.8 V Hybrid – P1,580,000
1.6 V CVT – P1,185,000
1.6 G CVT – P1,115,000
1.6 G MT – P1,045,000
1.6 E MT – P999,000
The 1.8V Hybrid and the 1.6V CVT are both available in White Pearl, which (as usual) costs P15,000 more.
Yes, the current 2.0-liter gasoline engine will be replaced by a 1.8-liter hybrid system that produces 121hp and 142Nm. The 1.6-liter engine, meanwhile, is rated at 121hp and 153Nm—essentially the same as in the outgoing model.
What do you think?