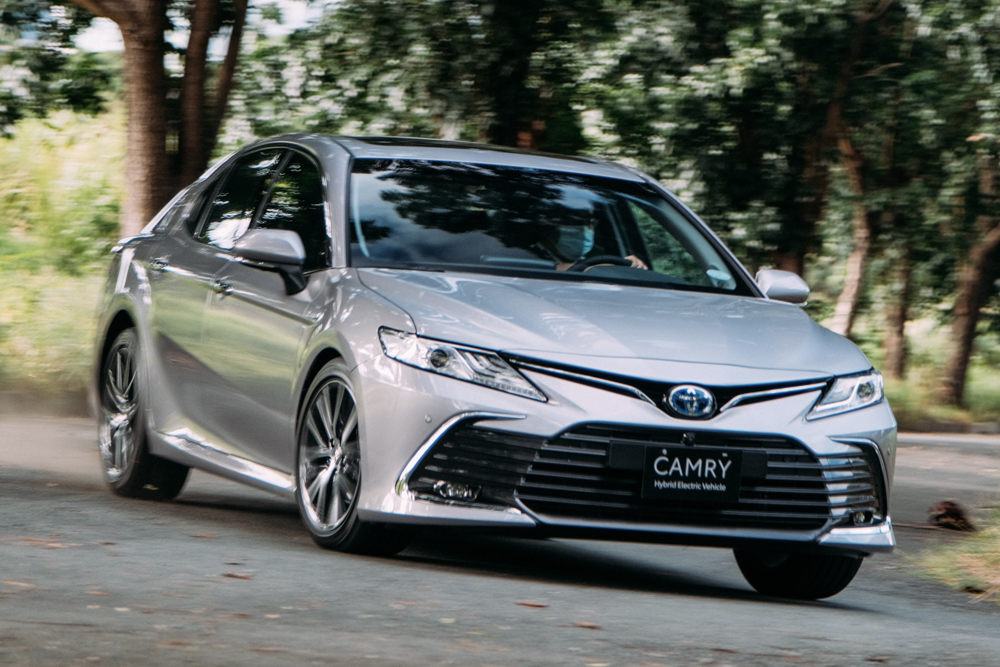 A few weeks ago, we wrote about how the midsize sedan has turned into from an aspirational choice to a niche product. That is certainly true with the Toyota Camry, whose retail price of over P2 million is enough to get a mid-spec Fortuner SUV that is both efficient and loaded with toys. And because these are traits that customers these days are looking for, the Camry must either adapt or disappear into the pages of history.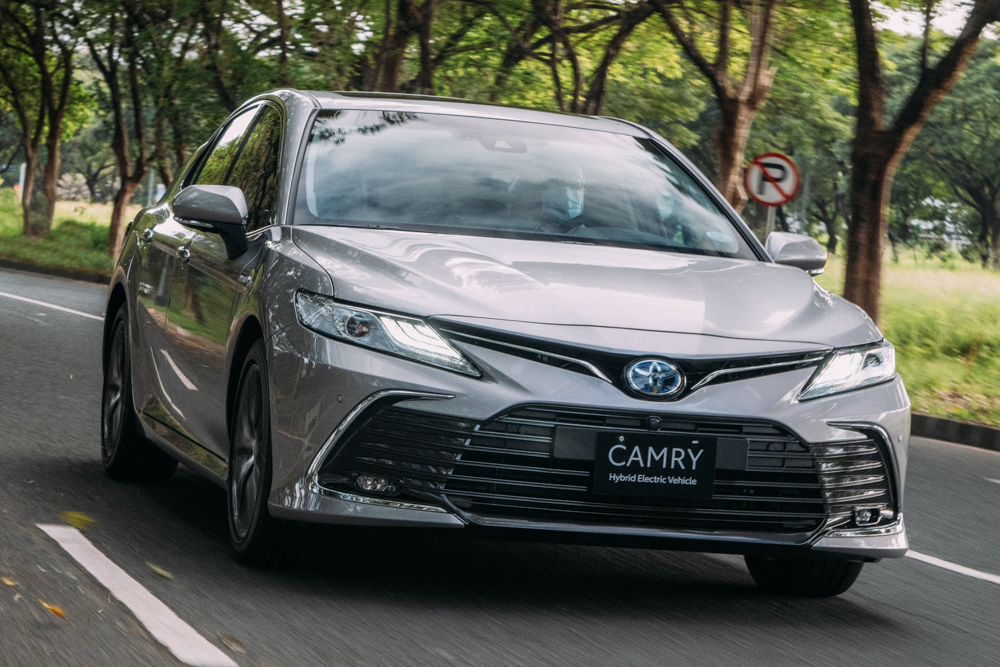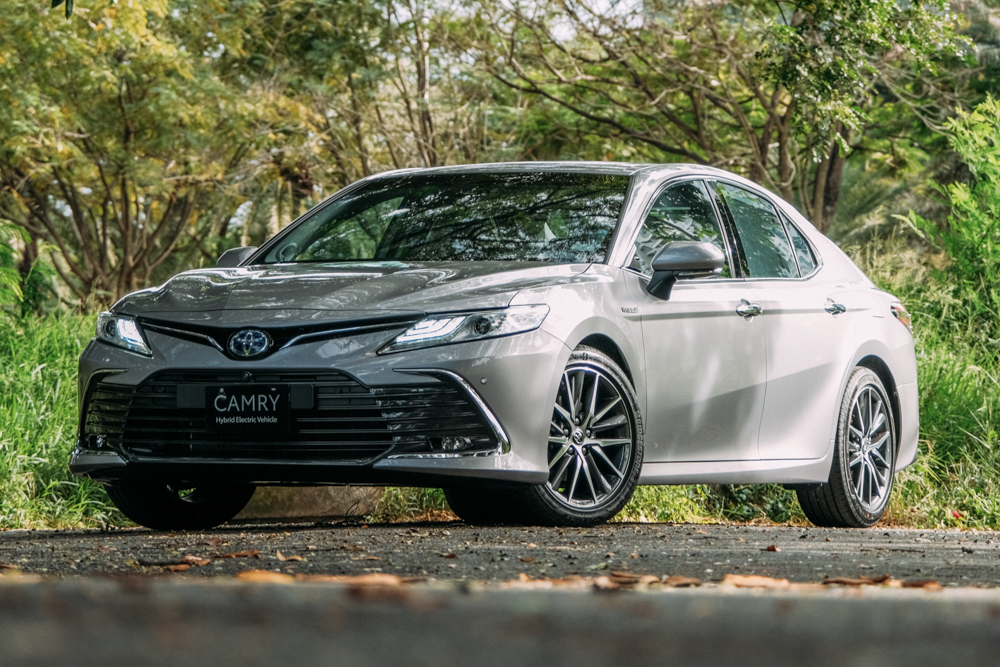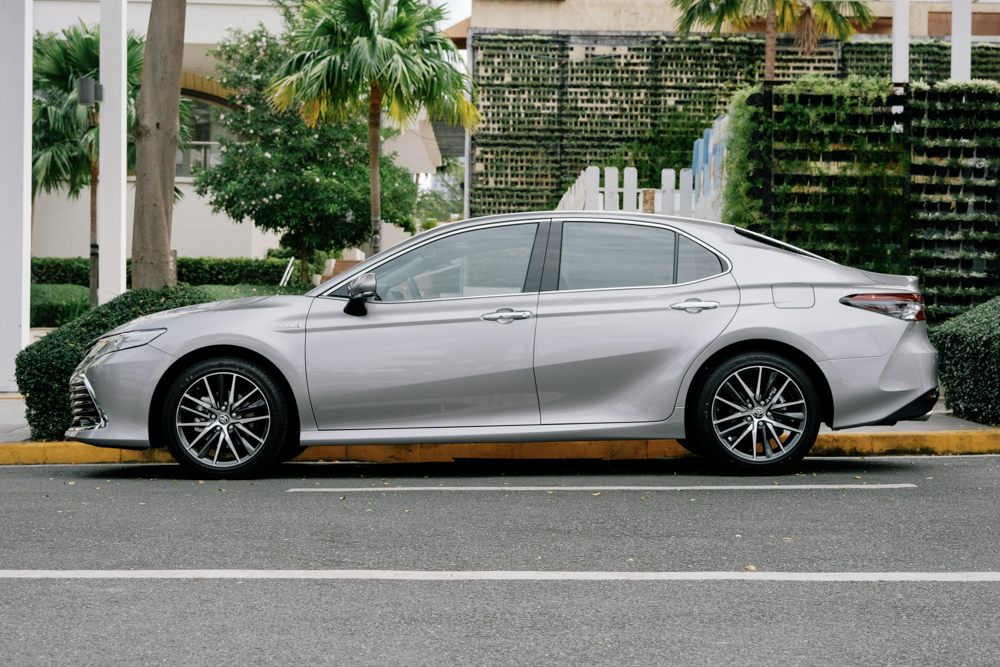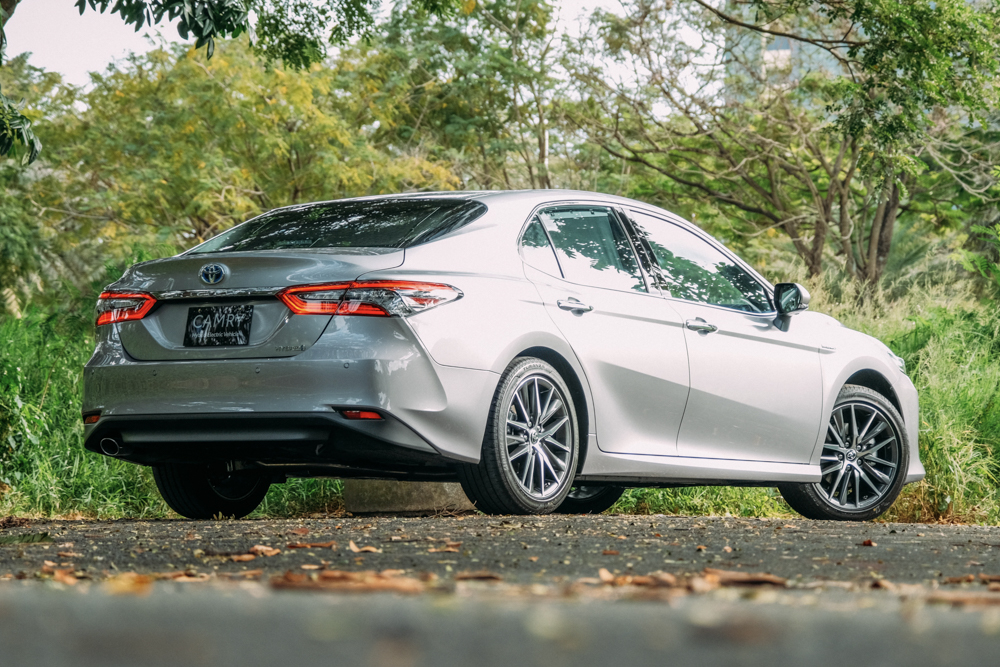 And adapt, it does, thanks to a completely new heart under the hood. It is the A25A-FXS, part of the next-generation Dynamic Force family of engines. This is a hybrid powerplant consisting of a 2.5-liter gasoline engine paired to an electric motor. The total system output is a respectable 176hp and 221Nm, and is mated to an eight-speed automatic transmission.
The key to the Camry's newfound efficiency lies in its ability to run solely on its electric motor. The car's EV mode works when it is cruising below 50km/h and the battery has over 40% charge. Being a hybrid, it also has a clever way to capture kinetic energy and convert it to something useful. In fact, the car can be driven downhill without the gasoline engine even starting—the descent controlled by the resistance of the regenerative brakes.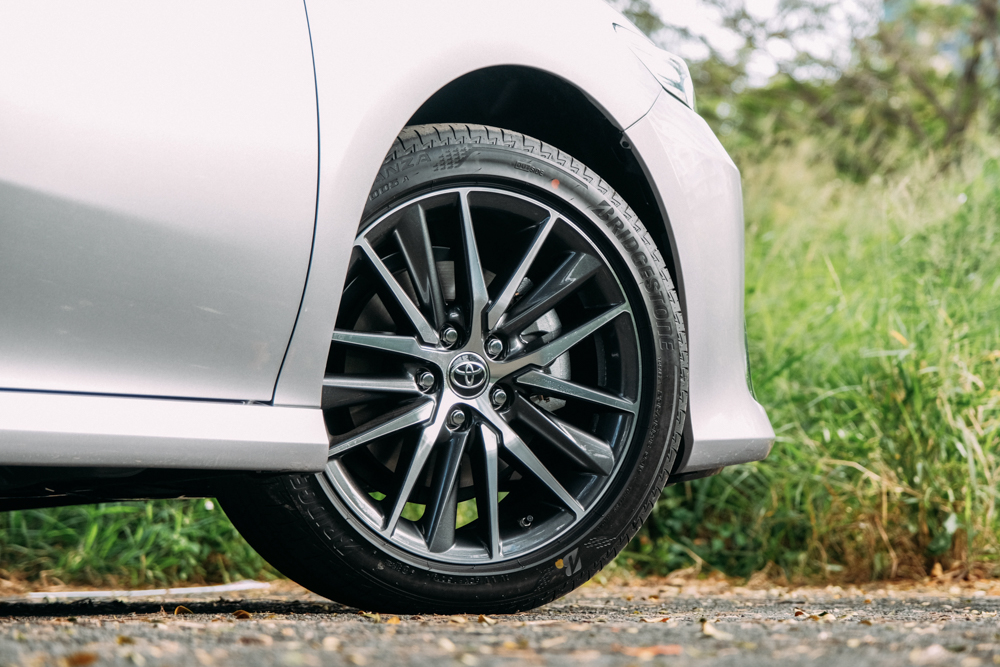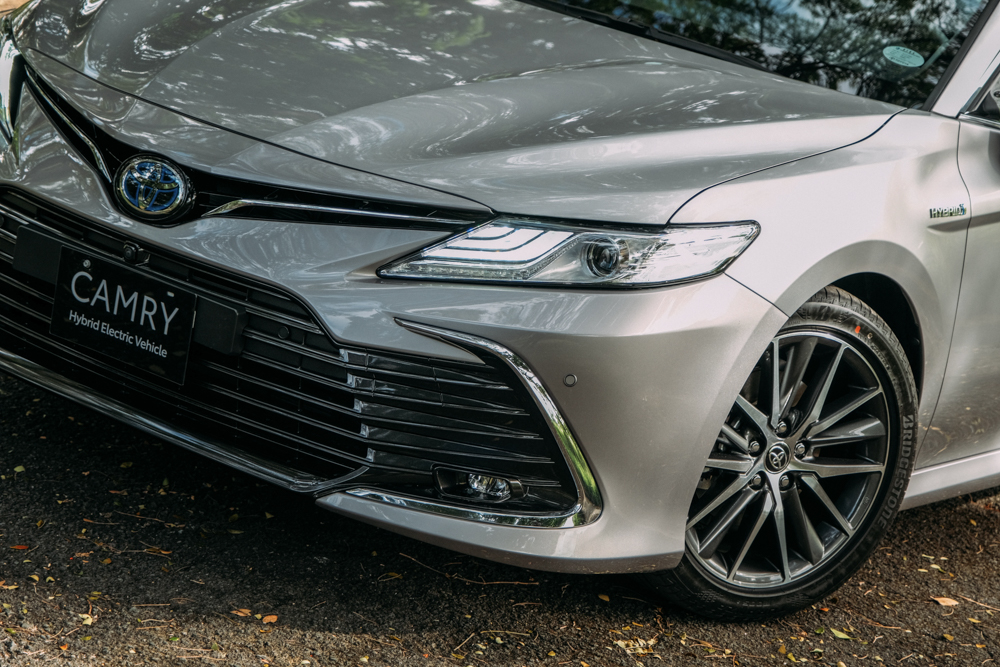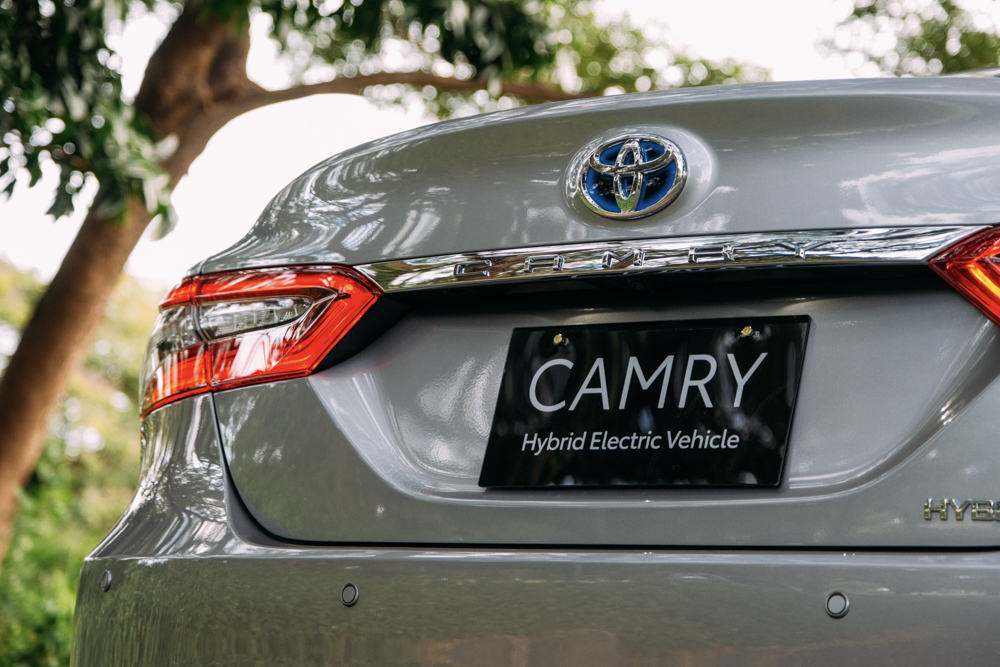 Aside from being efficient, the Camry Hybrid is quite a smart piece of kit. The new infotainment system now links up with smartphones via Apple CarPlay and Android Auto. Premium JBL speakers brings out the best in whatever music is being played. And the same display can even show the flow of energy within the powertrain.
Toyota Safety Sense also makes its way to the Camry. Included in its electronic safety net are blind-spot monitoring, forward collision alert and braking, lane-keep assist, rear cross-traffic alert, and adaptive cruise control. This is on top of antilock brakes, traction and stability control, and seven airbags.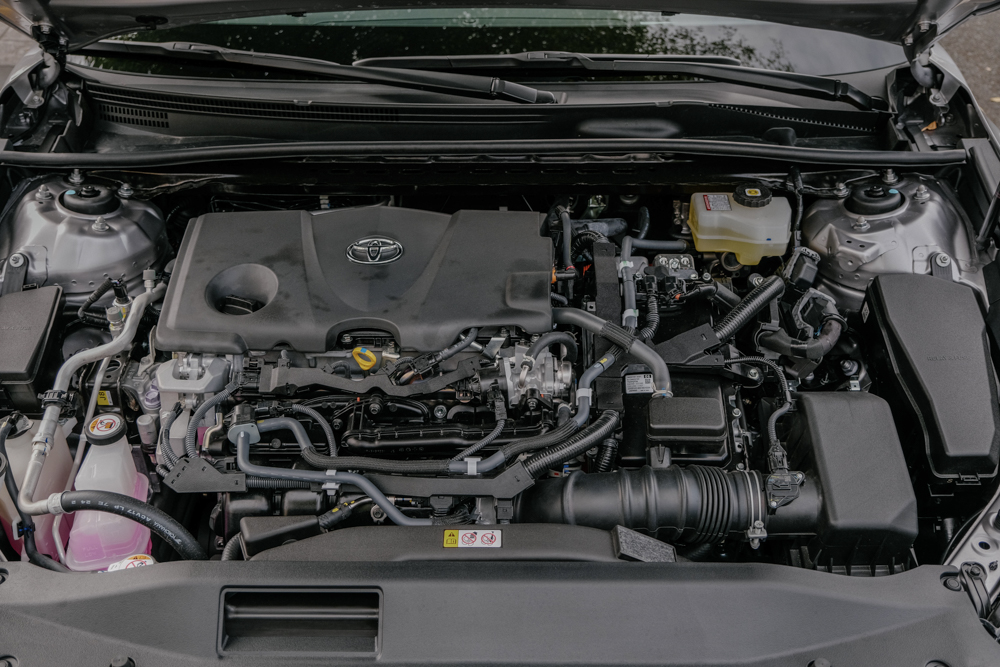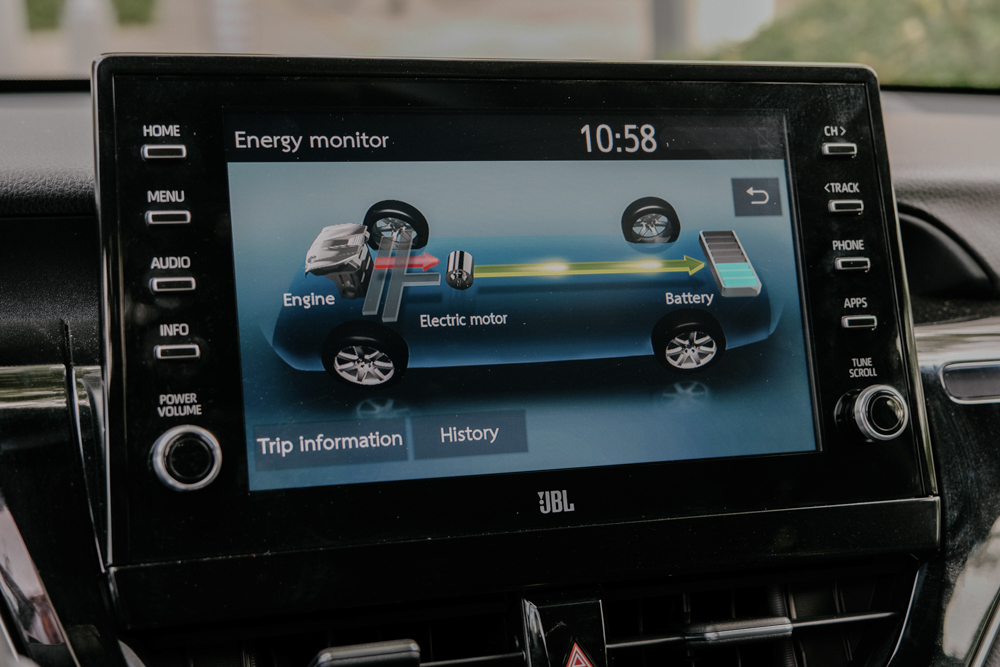 No SUV can match a midsize sedan's ride comfort, and the Camry Hybrid certainly beats the Fortuner here. Clearly designed with rear passengers in mind, there are side and rear sunshades, rear air-conditioning vents, and a remote-control panel for the audio on the back armrest. The rear seats can even be reclined, which is something that is normally equipped on much more expensive executive vehicles.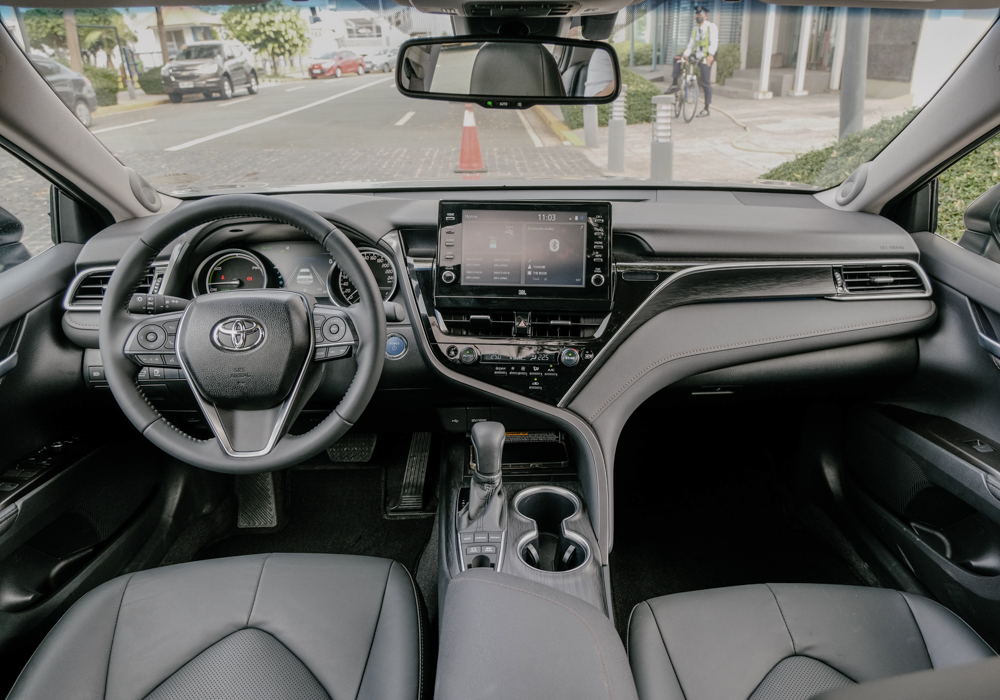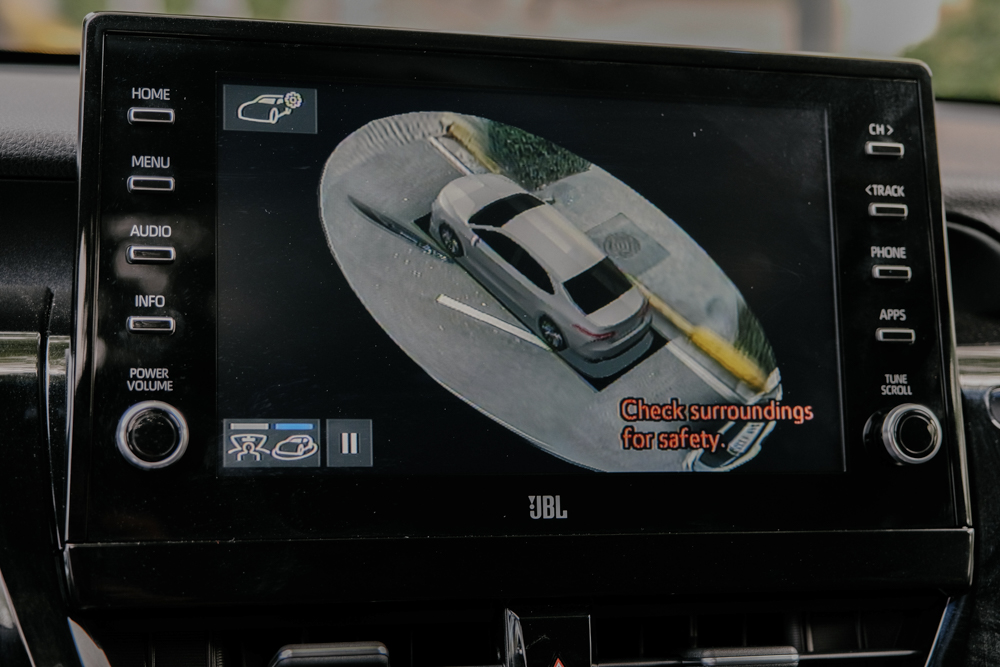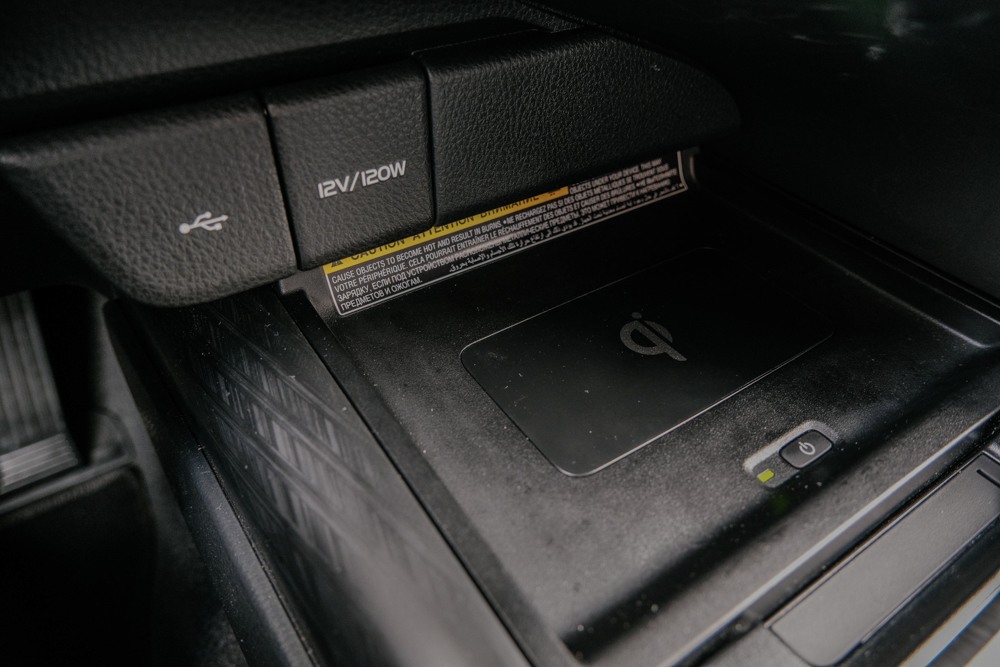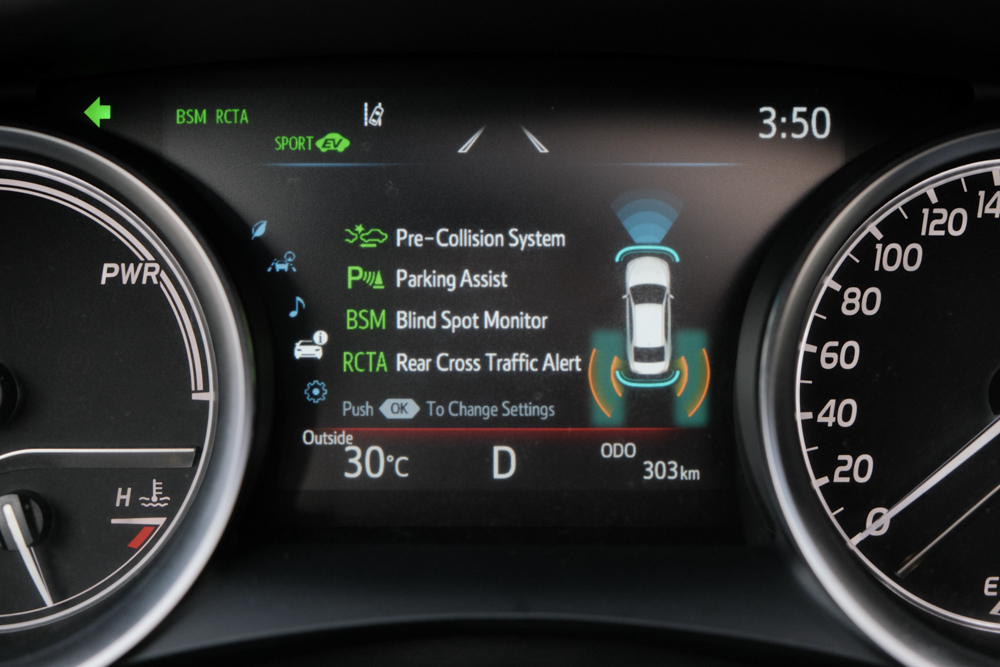 As for styling, not much has changed. This is a regular Camry after all, and we think the car's target customers would not want it to look like something else. There are blue highlights in the Toyota badges which indicates the car's eco-friendly nature. And the shoes are classy 18-inch machine-finished wheels wrapped in Bridgestone Turanza rubber.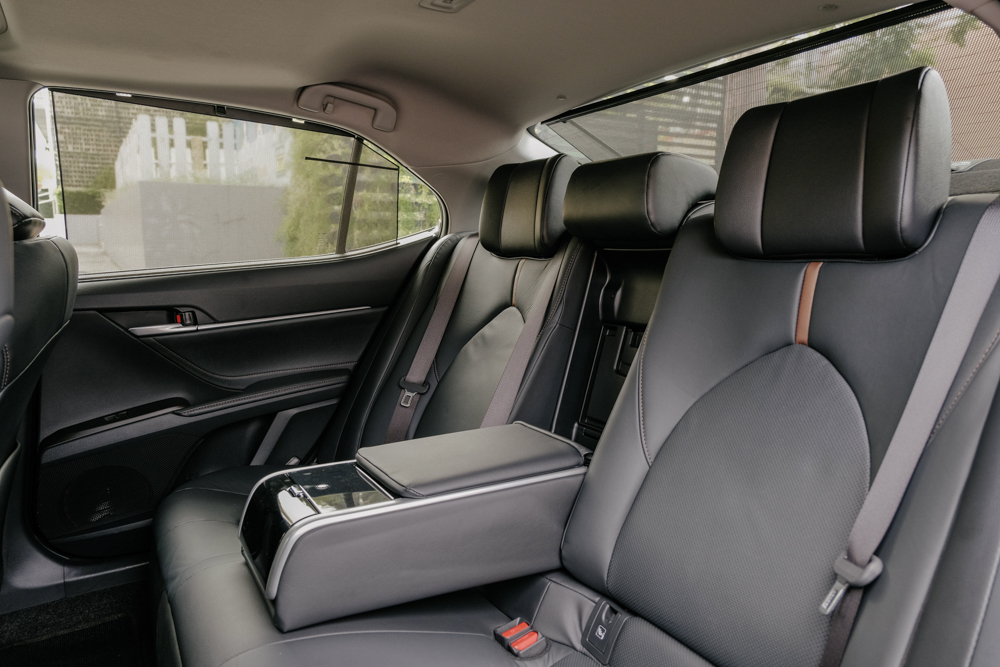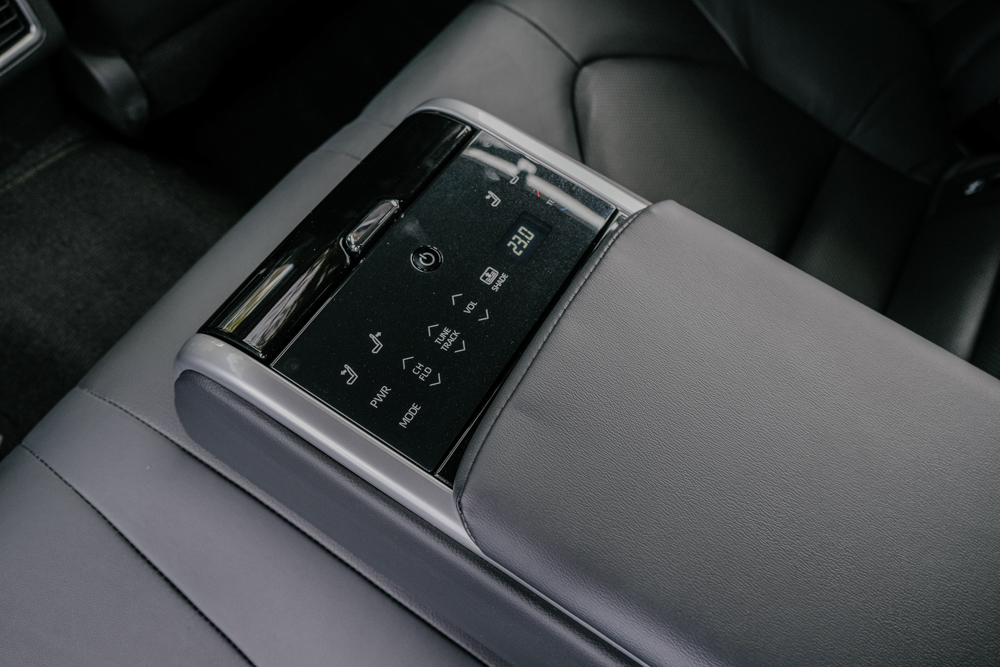 The sum of all this technology comes to P2,335,000 (additional P15,000 for Pearl White). Realistically, the Camry Hybrid won't be eating a significant chunk of SUV sales. But for those who can pay to be a little more exclusive, Toyota's refreshed midsize contender with eco-friendly manners might just fit the bill nicely.