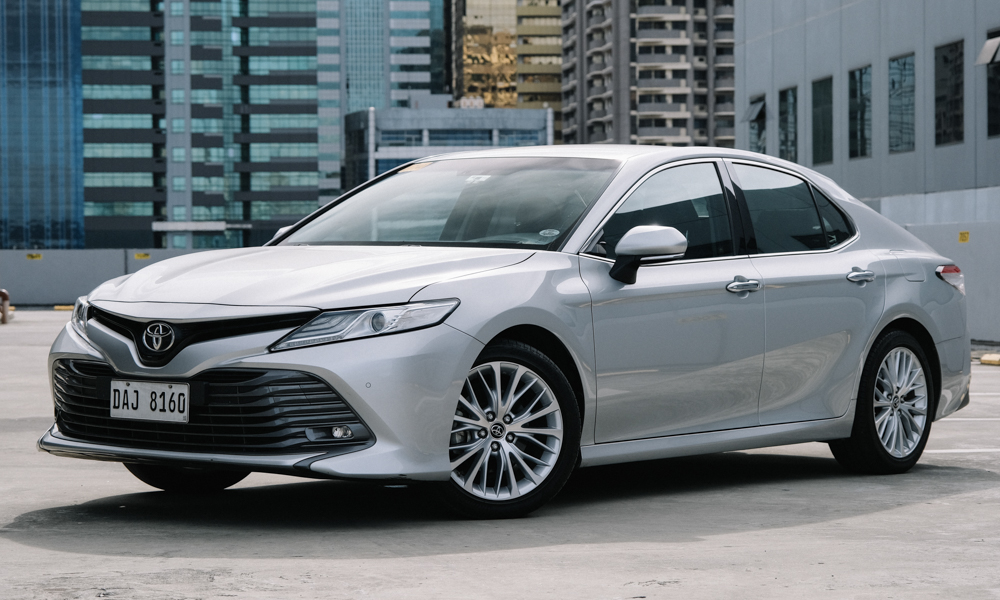 Back in the day, motoring life was simple. From a small car, you upgraded to a medium-sized car, and then onto an executive luxury car. Your started with a Toyota Vios and moved on to a Corolla Altis, eventually ending up with a Camry. That was the order of things, the automotive hierarchy everyone followed when buying vehicles.
Today, as society progressed, it has lived through a number of life-changing natural calamities (earthquakes, typhoons, floods and volcanic eruptions). As consumers have become more demanding and exacting of their automotive requirements, this traditional hierarchy of cars has been challenged.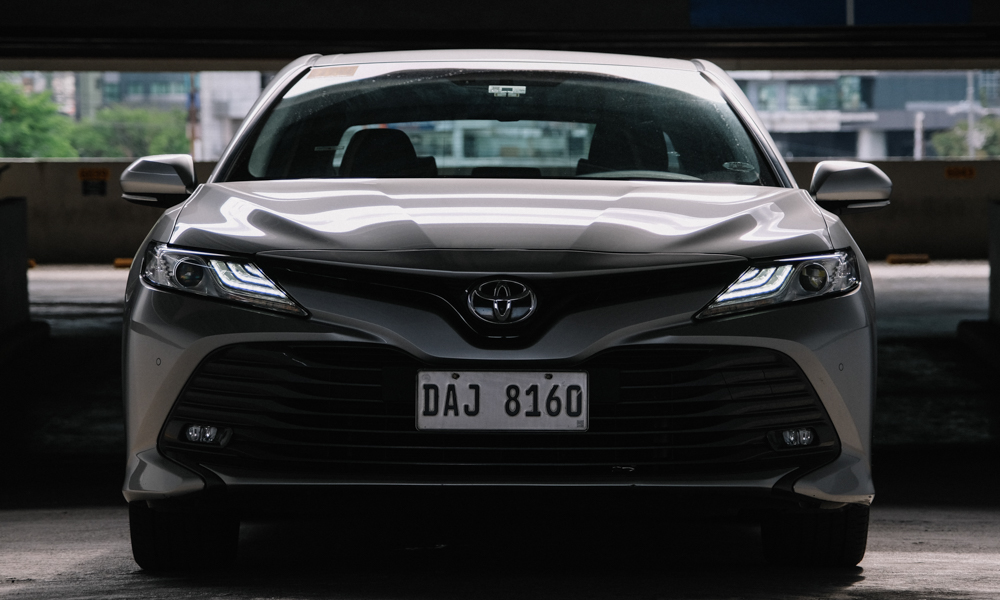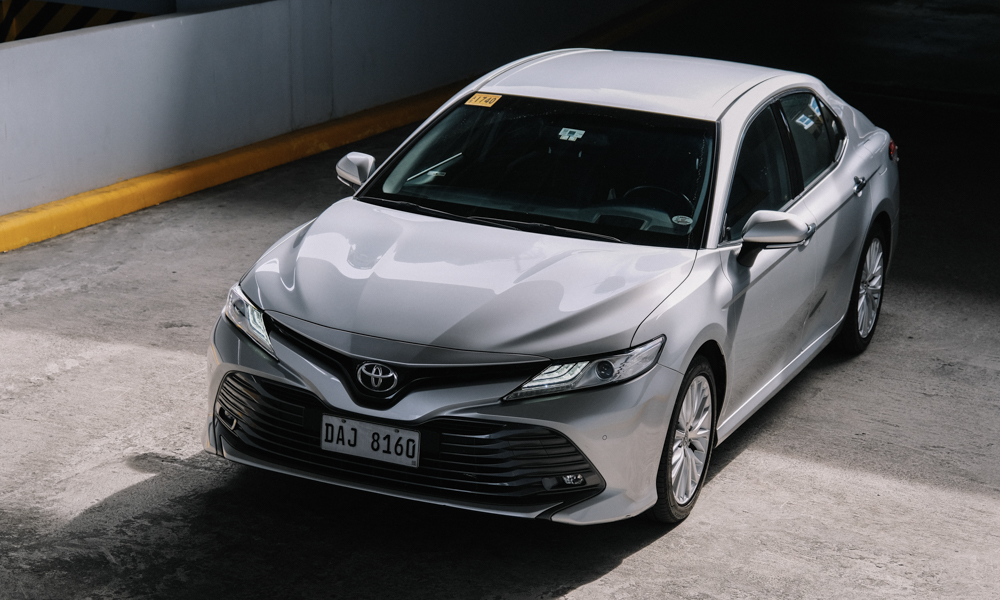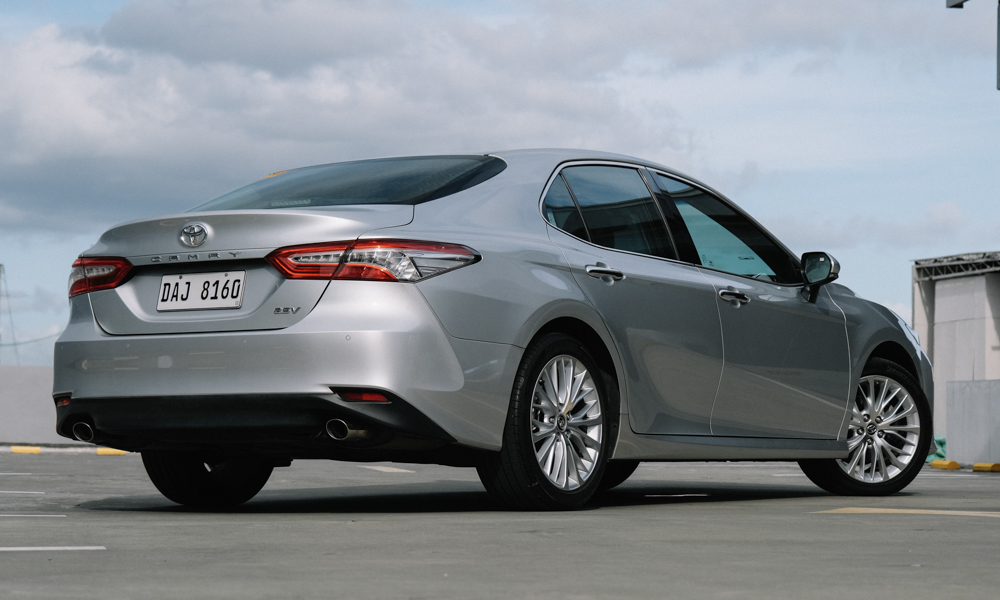 Beneath the Vios, there is now the Wigo. The sedan segment has shrunk in size significantly, taken over by compact MPVs like the Avanza and the Rush. Larger seven-seat people movers like the Innova, and truck-based SUVs like the Fortuner are now the aspirational choice for the Filipino motoring public, and with good reason. These are sturdier and taller, making them more versatile on rough roads and flash floods, and they offer drivers a commanding view of our streets which aren't always in the best condition.
Even the humble pickup is now a favorite among car enthusiasts, shedding its workhorse origins and morphing into a lifestyle-oriented and highly capable adventure machine for off-roading, overloading and camping activities. Add to the fact that that most sedans aren't hybrids, or don't have turbochargers or diesel engines that help eke out more power, efficiency, range or environmental friendliness, just goes against them in a cost- and image-conscious society.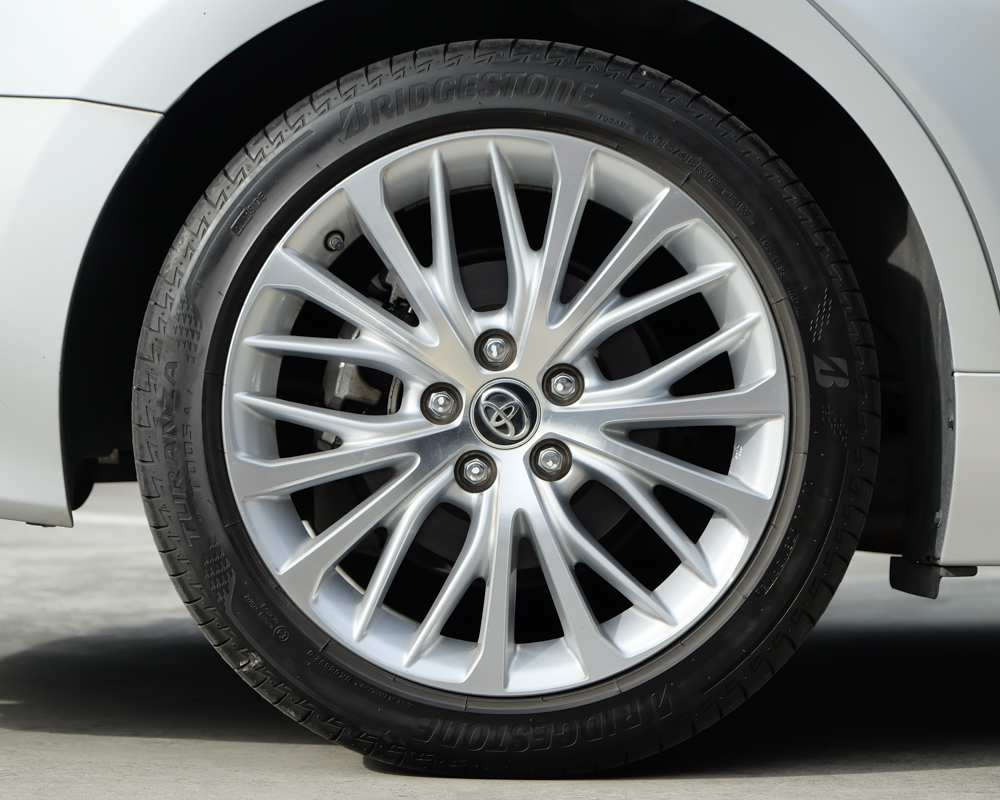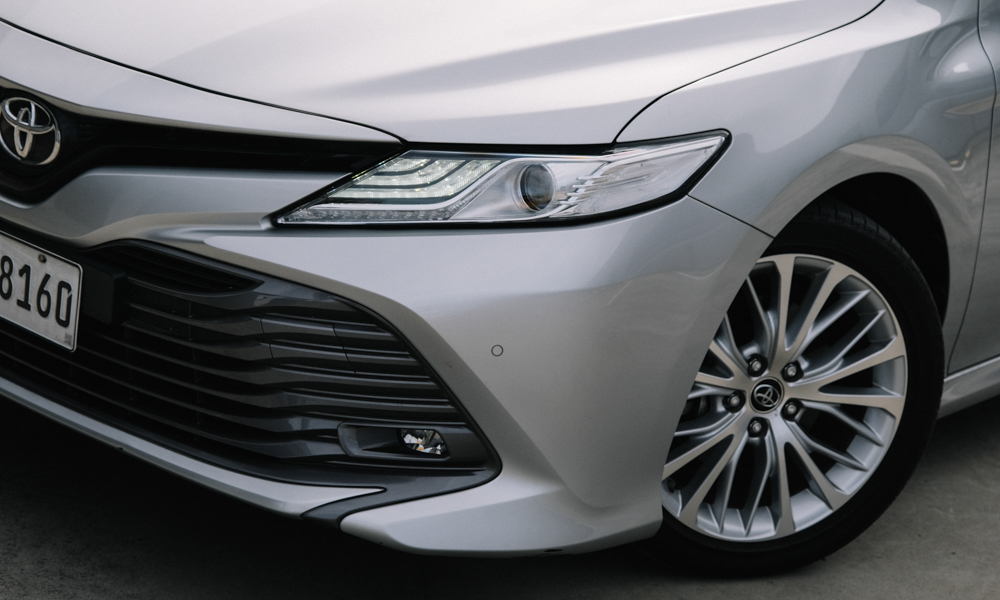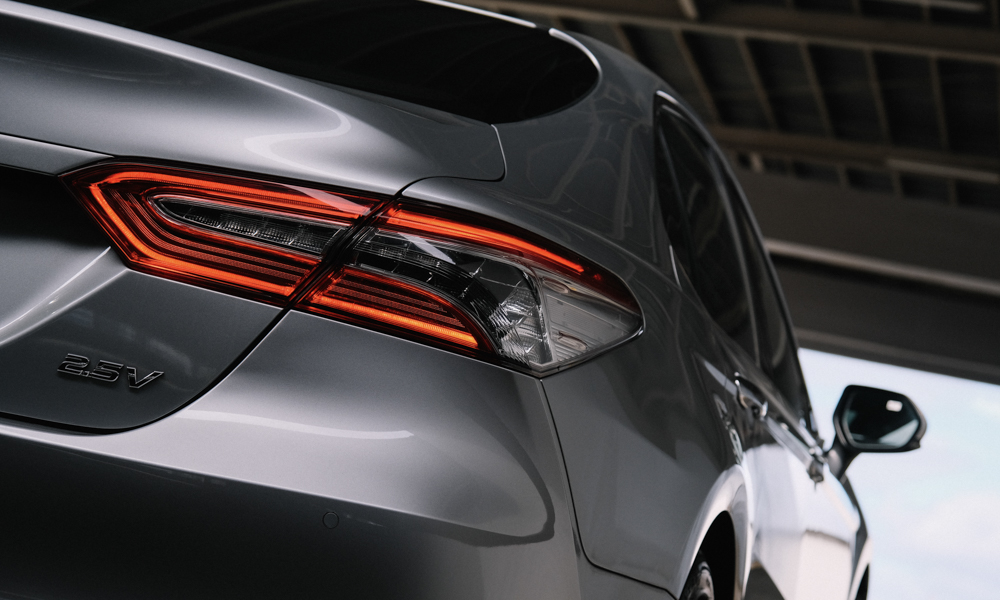 The Camry, whose name is taken from the Japanese word kanmuri which means "crown," follows a Toyota tradition of model names associated with royalty: Crown, Corolla (little crown), and Corona. It was first introduced in 1982 as a narrow-bodied compact car, but has grown in size and today is one of two true global cars from Toyota (the other one being the Corolla). The Camry has had several generations since it became its own nameplate rather than a four-door version of the Celica. So, a lot of history, tradition, pedigree and honor is carried by this vehicle on its strong shoulders.
The problem is, in today's times, does it still have a place to call its own? The Camry is a traditional four-door sedan, usually chauffeur driven in an era where everyone tries to be youthful. It is powered by a very conventional 2AR-FE four-cylinder engine that delivers an adequate 181hp and 231Nm, and drives the front wheels via a six-speed automatic transmission.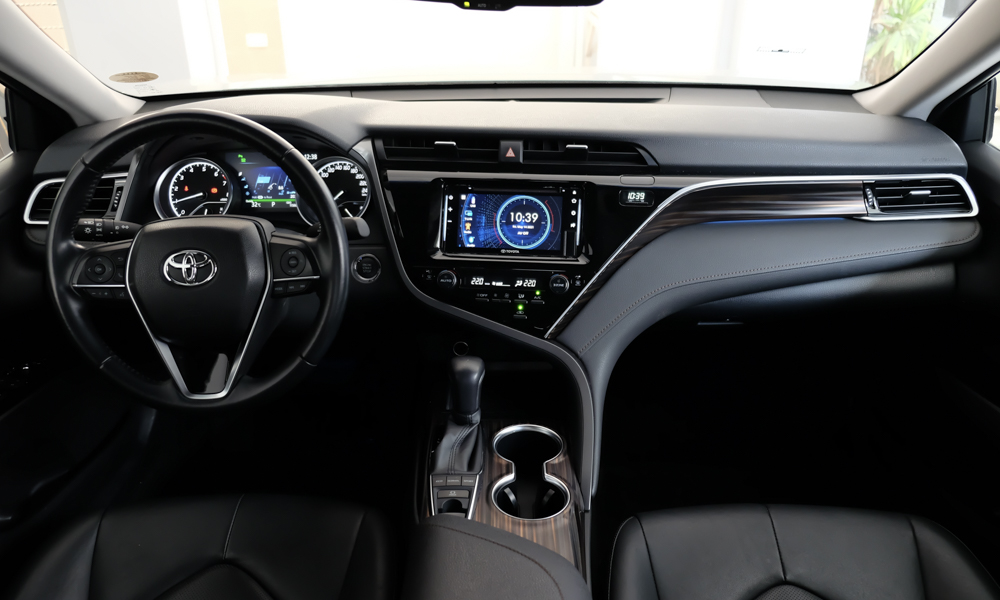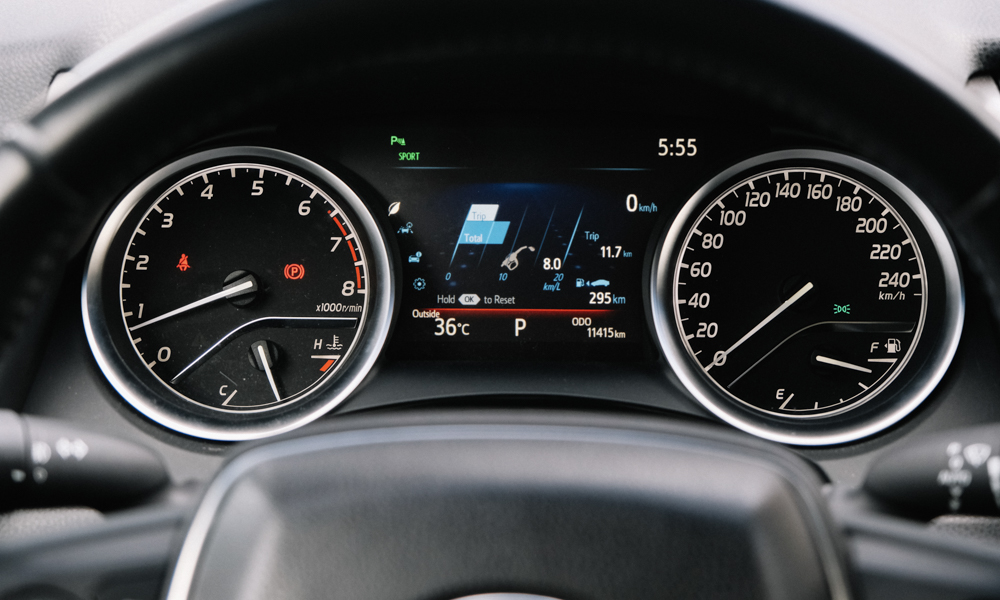 There's prodigious room inside, but so does your MPV or SUV. Of course, ride comfort is otherworldly: nobody can beat the comfort and refinement of a proper executive express. And behind the wheel, the Camry is actually sharp to drive, delivering a perfect blend of comfort and control, performance and pace with peace of mind afforded by the cocoon-like cabin. The only real complaint is the lack of Apple CarPlay/Android Auto which I deem essential in today's hectic business commute.
Seven airbags, ABS with emergency brake assist, traction/stability control, and hill-start assist help keep this luxury mobile safe. Everything else is somber and conservative with piano-black trim and splashes of matte wood to give it an old-world, old-school charm, as if calling out to its core market of elderly, well-heeled fans.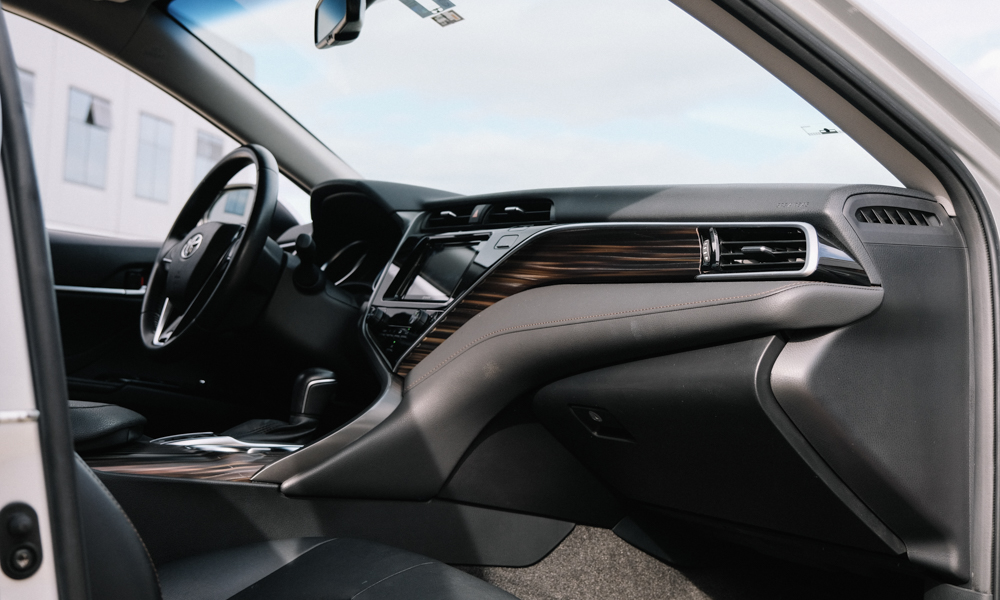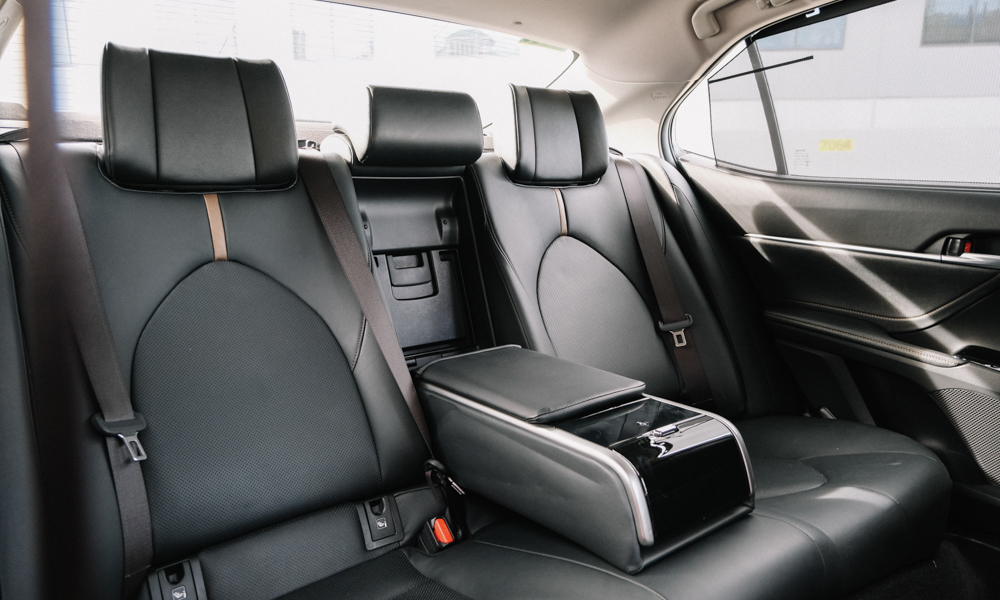 The steering is light and effortless. It isn't meant to be a sporty experience, but it has decent feel and feedback to offer some engagement while driving. The brakes surprisingly gave very good modulation rather than the overly soft or mushy feel one expects from most Japanese cars. Today's XV70 Camry rides on Toyota's TNGA-K platform, which features higher levels of safety and structural integrity.
I took the Camry to Batangas and Laguna, driving on highways, winding roads, and inner-city streets. It was smooth and sublime, despite riding on 18-inch alloy wheels and all-season performance tires. It is a welcome experience after having been caught up in project-car madness. The Camry was the antithesis to my low, loud and heavy-handed vehicles, providing drama-free, effortless and, yes, rapid mobility from point A to point B. For someone like me who likes problematic and challenging cars, the Camry is a breath of fresh air.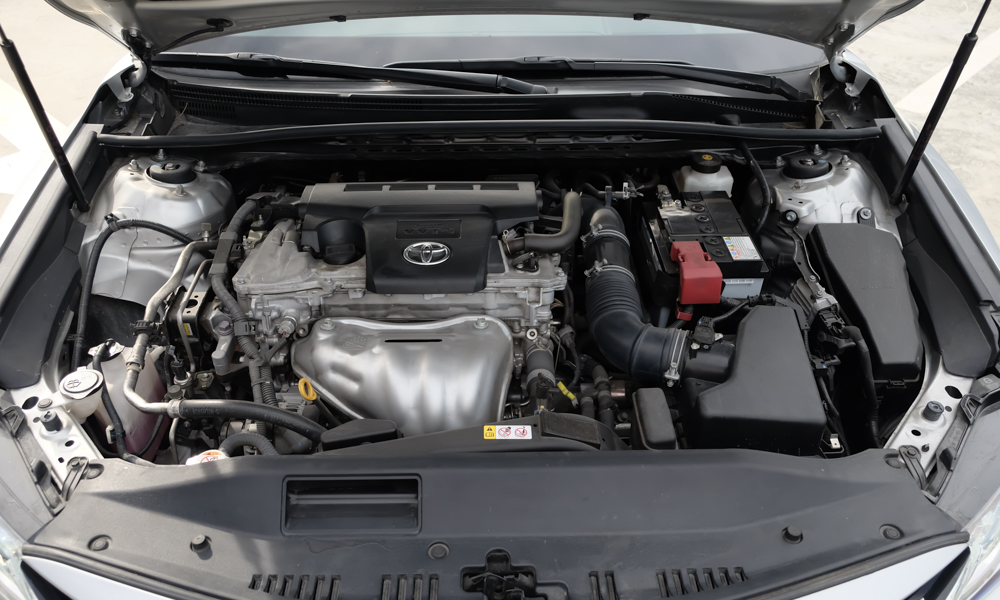 But what about the average motorist? The Camry would make for a great second, third or fourth car. It is stately yet low-key, and has presence and panache on the road without being shouty. But as a sole car or primary car? Alas, I feel that its days as Toyota's poster boy of the pinnacle of mass-motoring excellence and desirability is over.
The Camry is still a fantastic car, and it still deserves to be the leader in its shrinking segment. But today, the model is unfortunately overshadowed by the desires of the automotive zeitgeist.