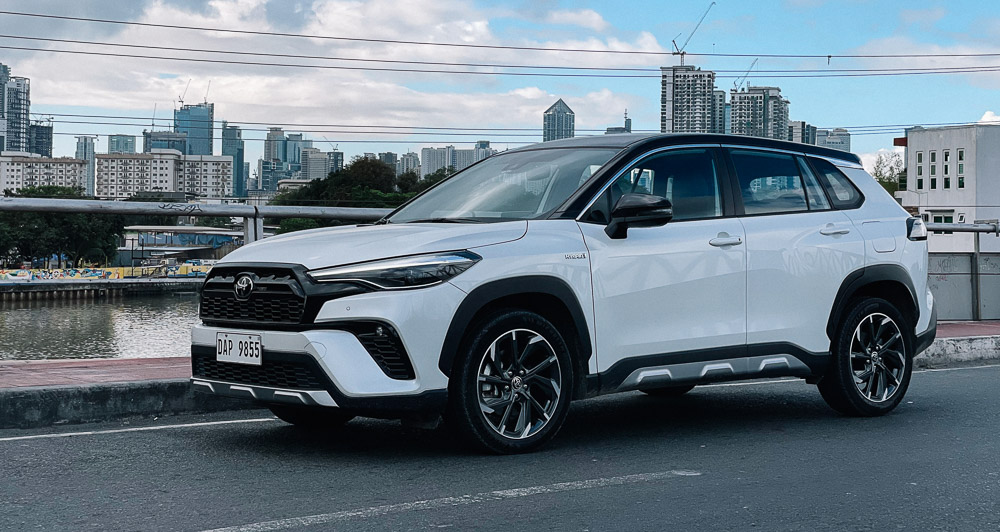 Fellow married gentlemen and petrolheads in serious relationships, it's time to face one of the unshakable truths in life: When it comes to deciding what car to buy, it's often not us who call the shots, but our significant others.
We may like to think that nature has graced us with the gift of being all-knowing when it comes to automobiles, but being able to recite the exact vehicle specifications inside and out doesn't count for much when our better halves don't like the styling, the way it drives, or the sound of the stereo.
This is why, when Toyota Motor Philippines handed us the keys to a Corolla Cross GR-S HEV for the week, I paid more attention to what my wife thought of it rather than just collecting my own professional impressions of this little crossover. Did it impress her? Read on to find out.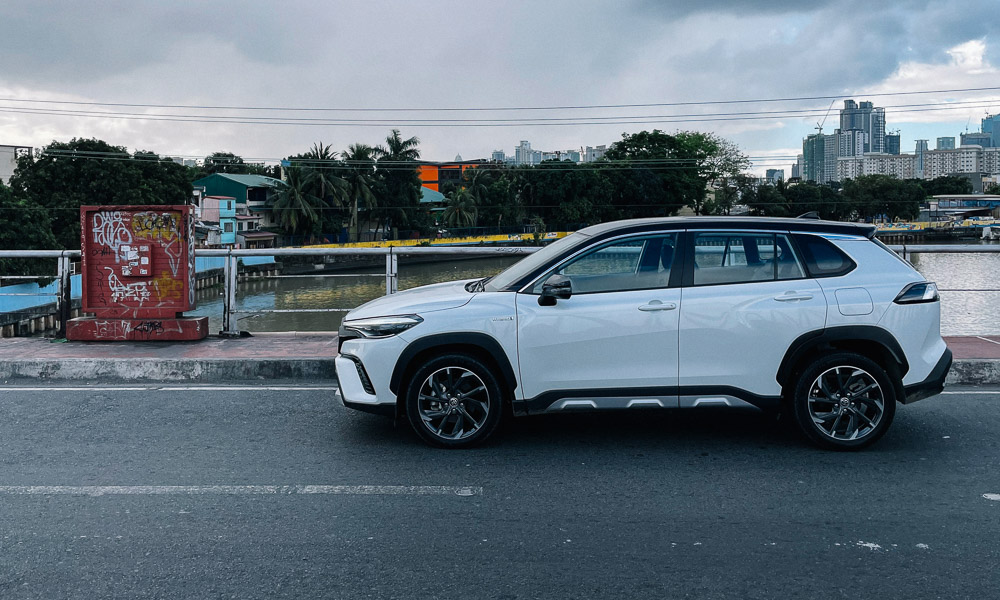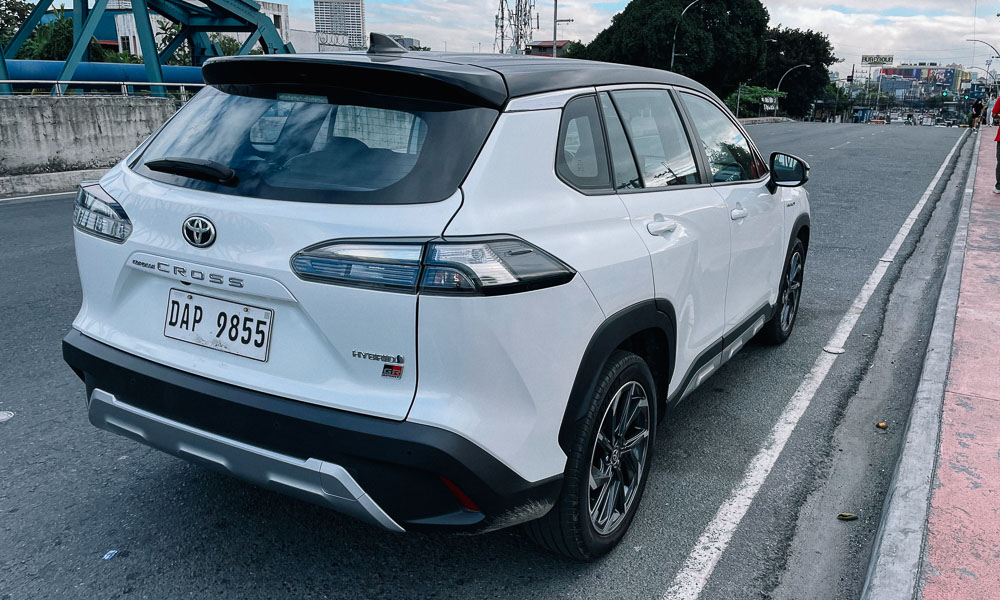 "Happy wife, happy life" is a concept that applies to anything from going to a Blackpink concert to buying a new car—or, in our case, reviewing one. First impressions are important, and when the Corolla Cross was handed over to us, we both instantly liked the look of it.
Despite being smaller than its more full-size siblings, the Corolla Cross cuts a good-looking figure, and the GR-S HEV version we drove looks especially nice—and, dare we say, a bit premium, with the white-and-black paint job.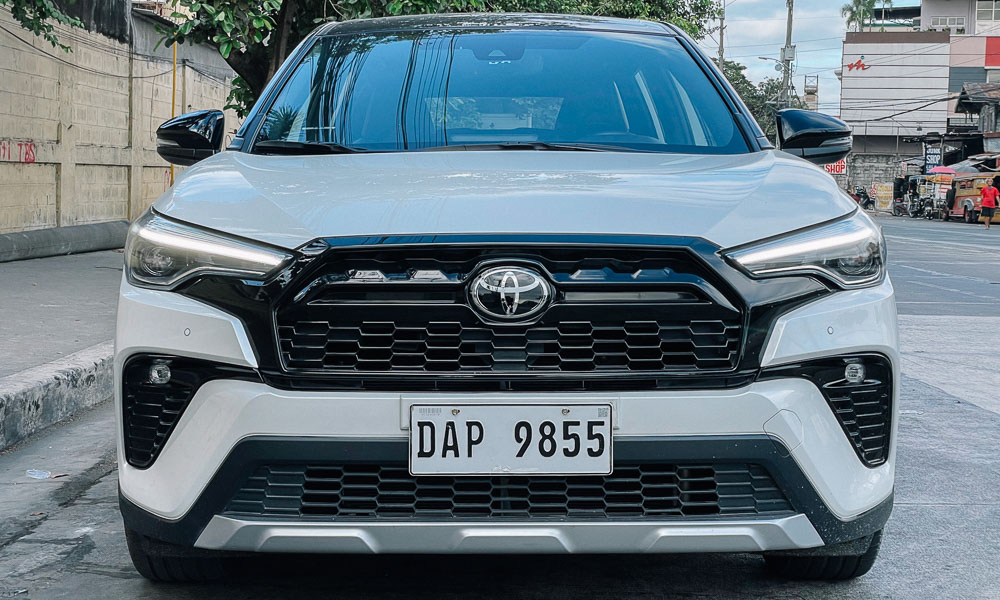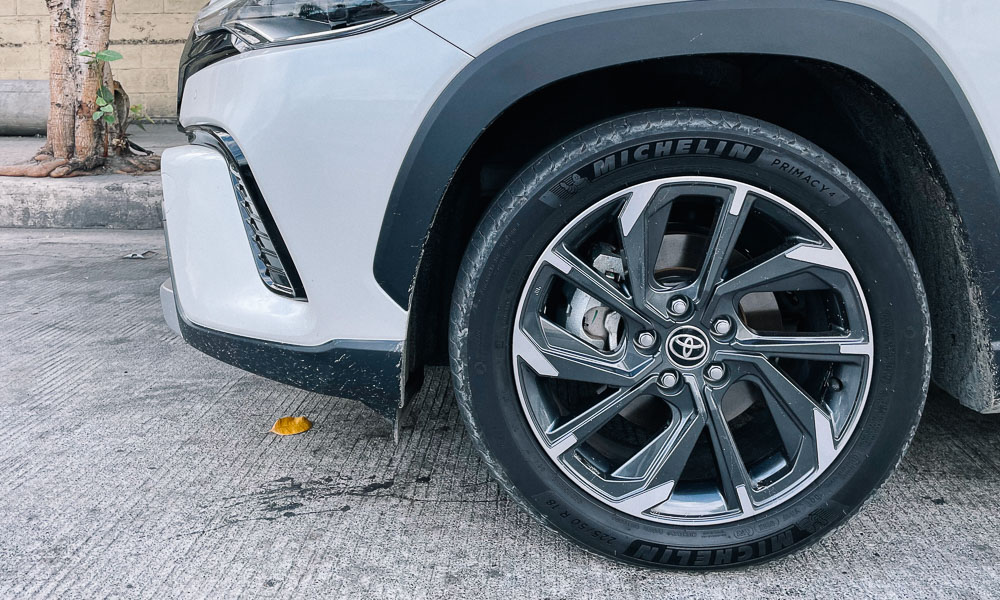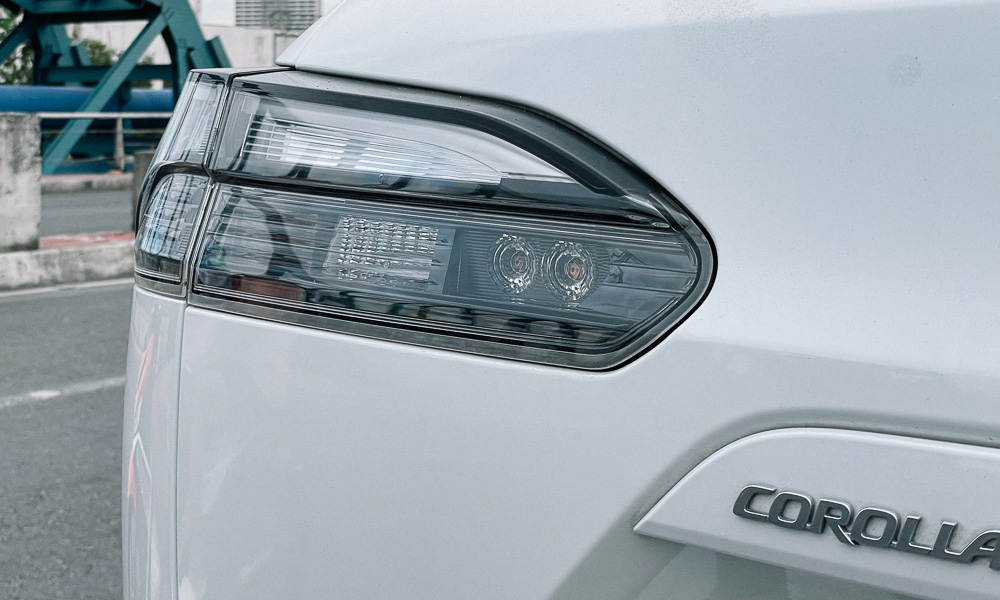 Big 18-inch rims and some Gazoo Racing-inspired accents add to the presence, and to think that this is technically a Corolla, the little family car that was first launched back in 1966, still amazes me. The name has come a long way, for sure.
Being a crossover, it doesn't quite give you the super high-up seating position of a big SUV, but still elevates you enough for a better view of the road ahead, a feature my better half instantly took a liking to. It also has enough ground clearance to cope with moderate levels of flooding, which is always a bonus in this country.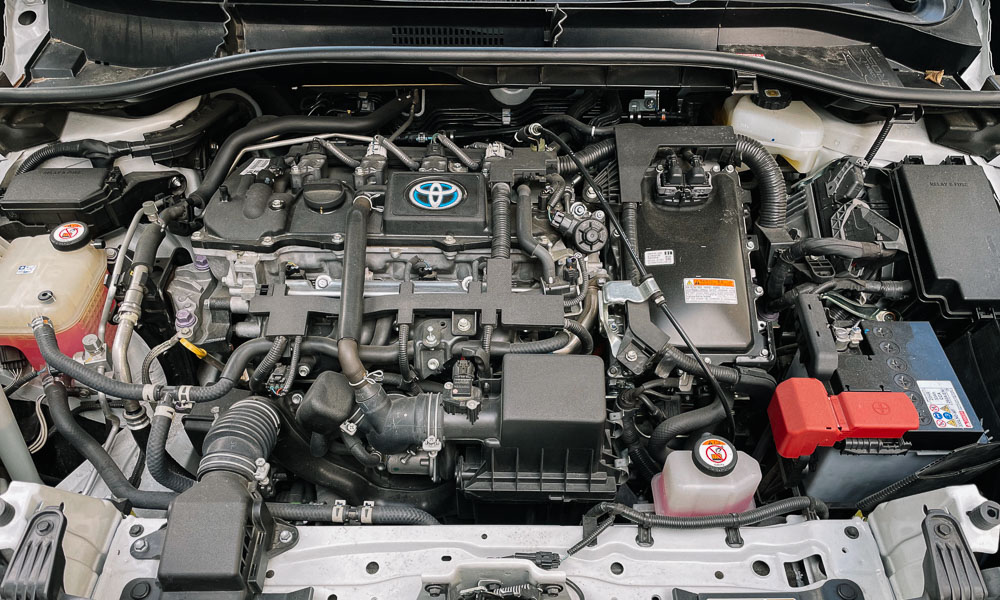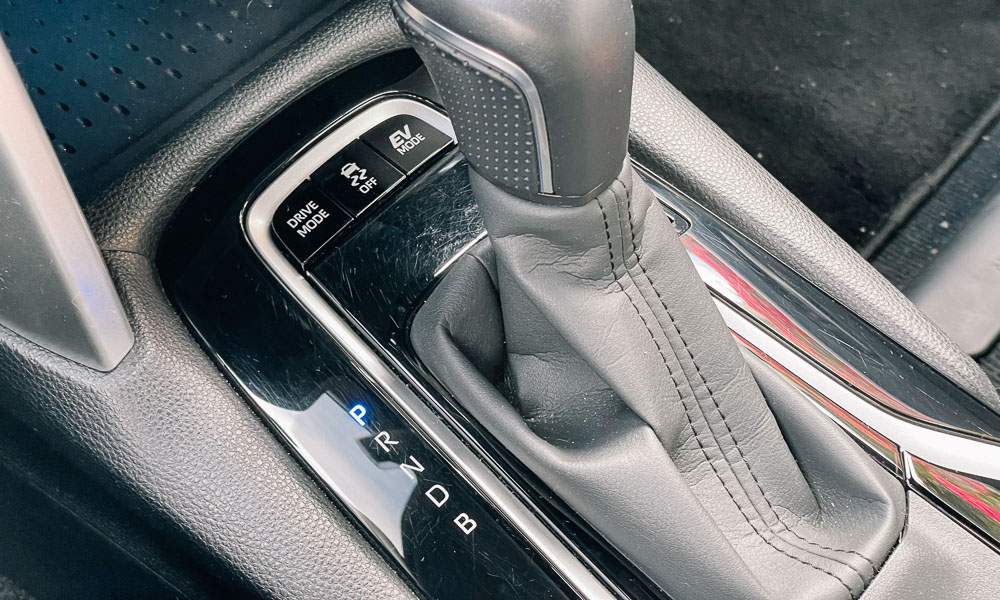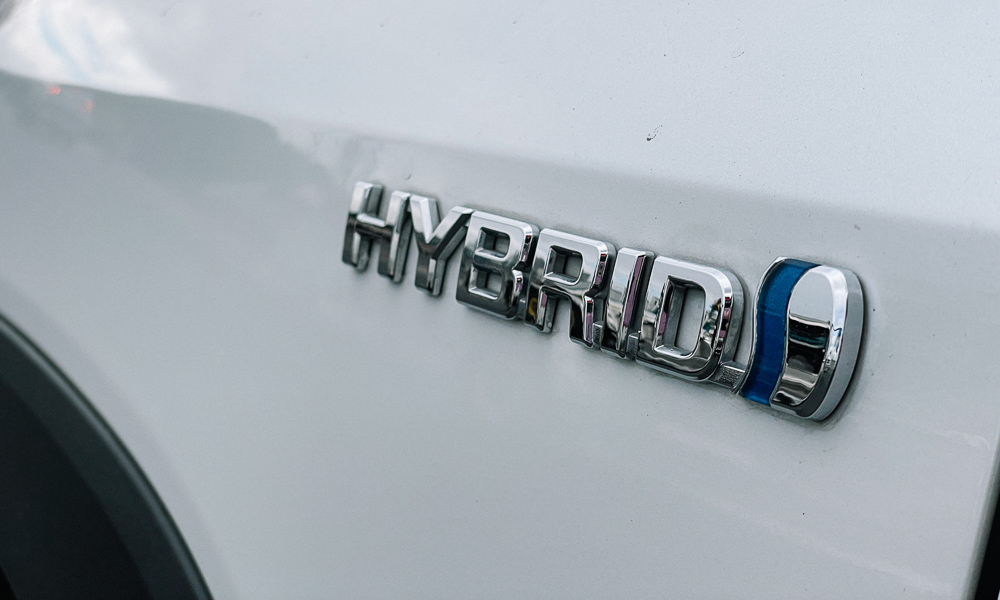 Power comes from a combination of a 1.8-liter four-banger and an electric motor that provide a combined system output of 120hp and 207Nm.
That might not sound like much, but Toyota has managed to keep the Corolla Cross nippy enough to make it fun, especially if you switch it to Power mode. No doubt, the instant acceleration of the electric motor has a lot to do with it. Keep it in Eco or EV mode and it will reward you with wallet-friendly fuel consumption, thanks to the clever hybrid setup.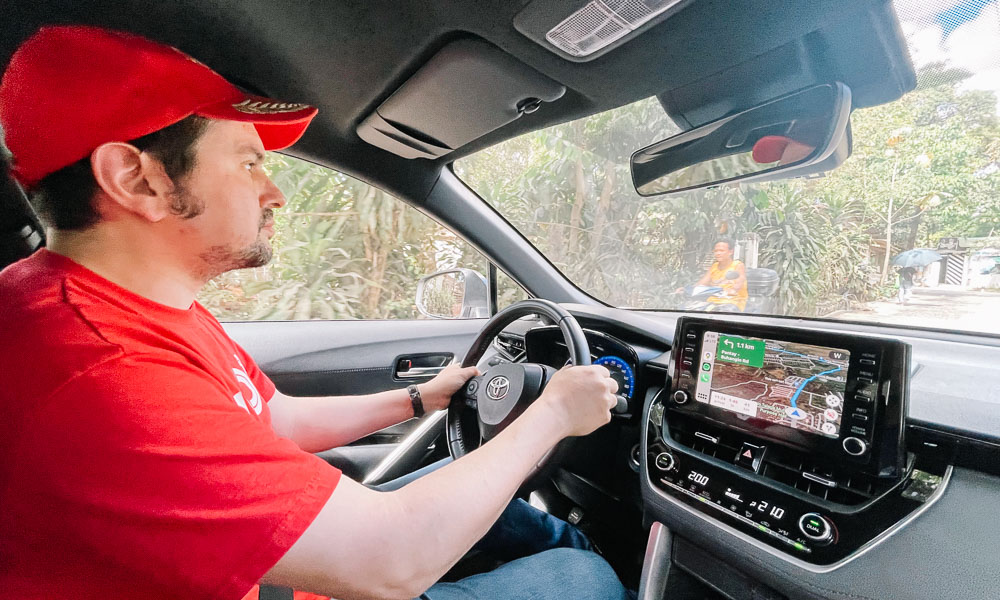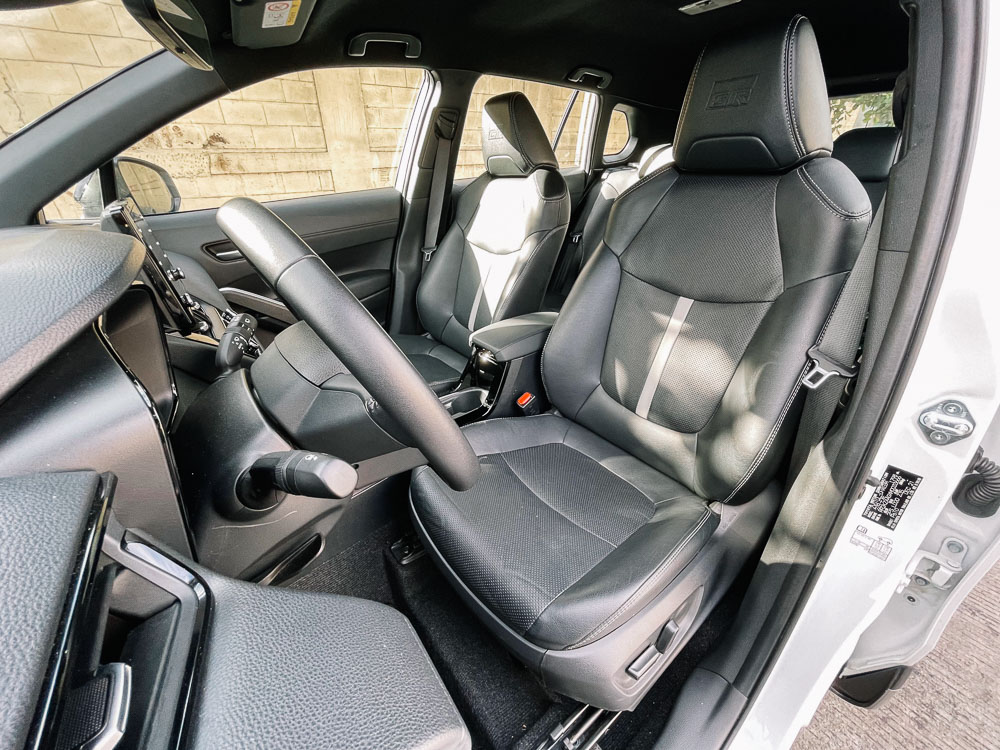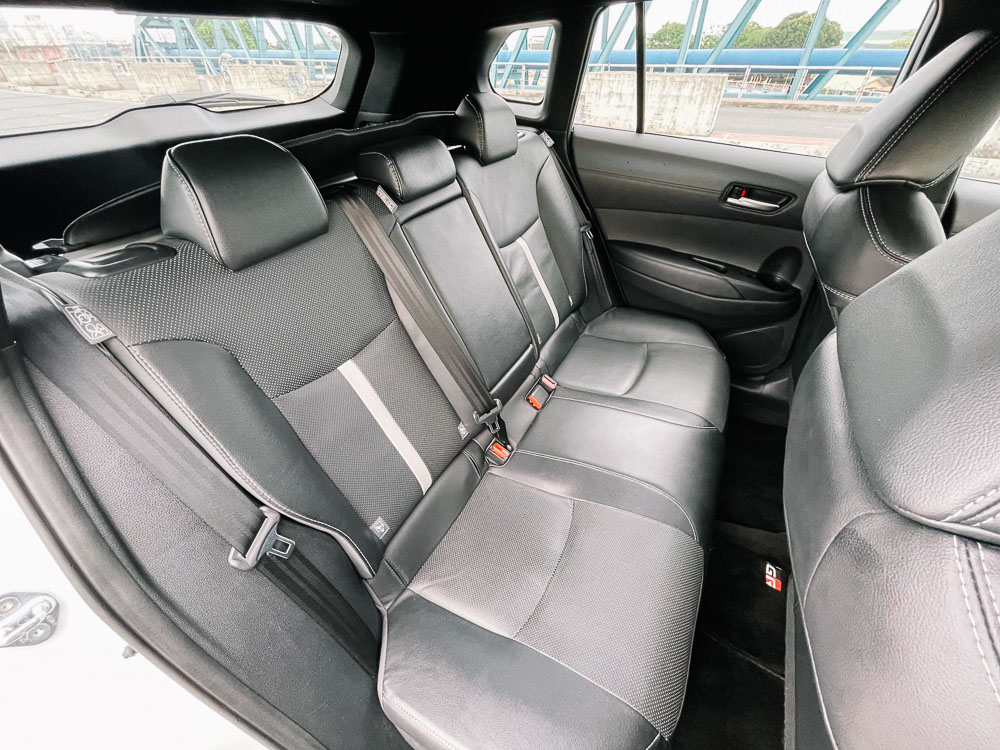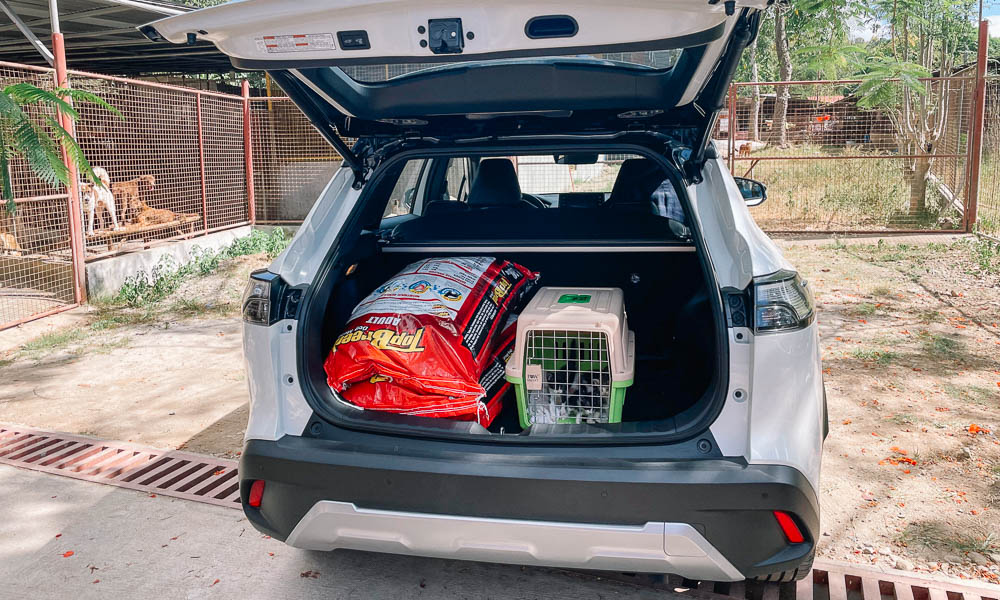 The whole car also manages an interesting balance. It feels quite premium and well-built, with doors that close with a satisfying plop (not quite a W123 plop, but an acceptable modern-car plop), comfy leather seats, zero squeaks or rattles, and features like a power tailgate and an eight-way power adjustable driver's seat.
Yet, at the same time, it also feels really light when you drive it. But not so light that it wouldn't be able to handle the countless speed bumps we have in Mandaluyong with comfortable ease. This is a proper little Toyota that clearly has aspirations to wow buyers away from its bigger family members in the showroom.
Our out-of-town trip led us to a pet sanctuary in Morong, Rizal, where we dropped off the Toyota Kittens and some food for the animals being cared for there. The road to it included steep climbs and some proper bumpy back roads, all of which the Corolla Cross mastered with ease. While we were cocooned in the pleasantly quiet cabin, the journey was a comfortable one, helped by the great stereo system and the easy-to-use controls.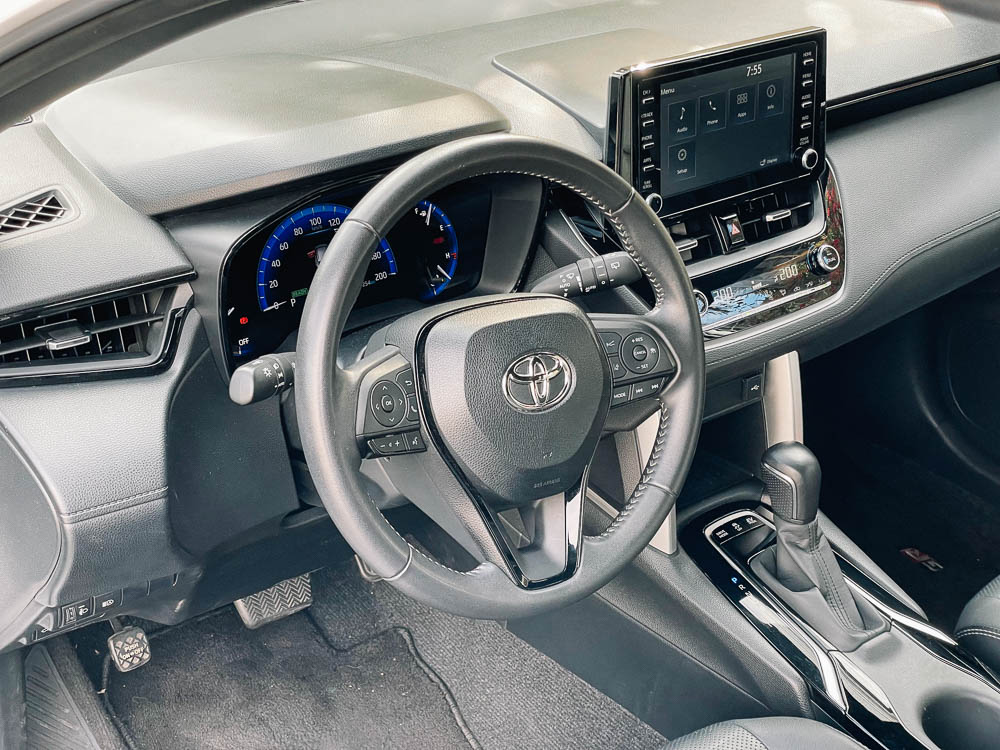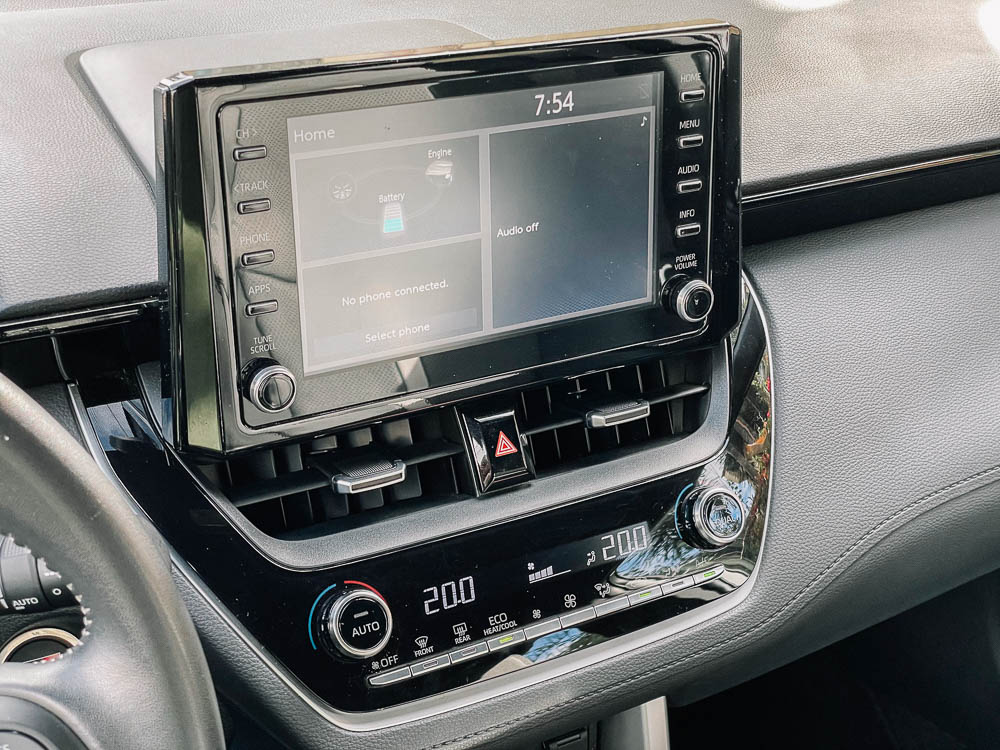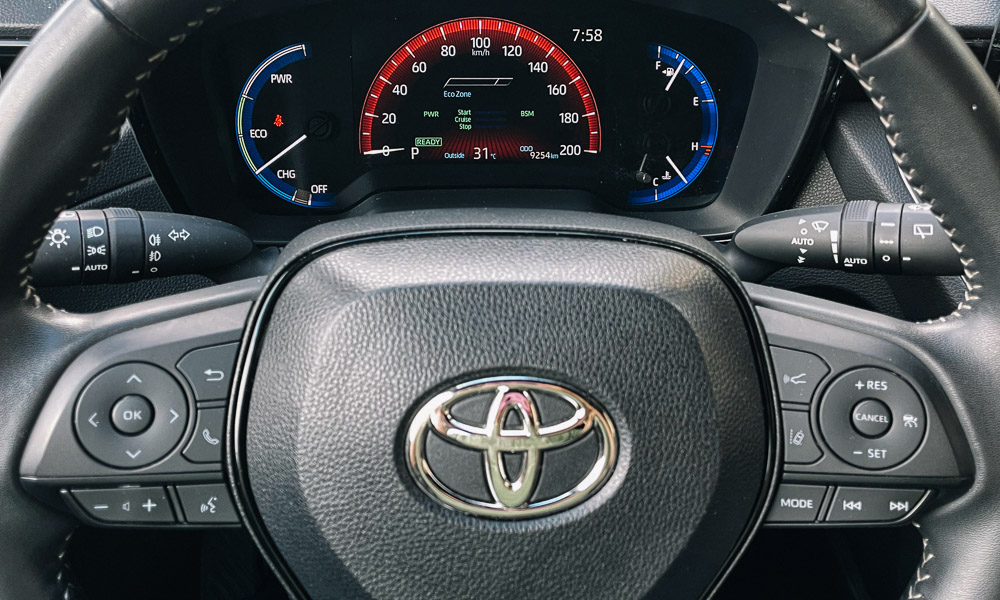 Most entertainment options and car settings are controlled from an eight-inch touchscreen that includes Apple CarPlay and Android Auto, but the aircon is adjusted using physical buttons below the screen in a well-designed layout.
The result is a car that, unlike many others today, is super easy to understand and doesn't require you to go back to university just so you can figure out how to change the way it locks its doors.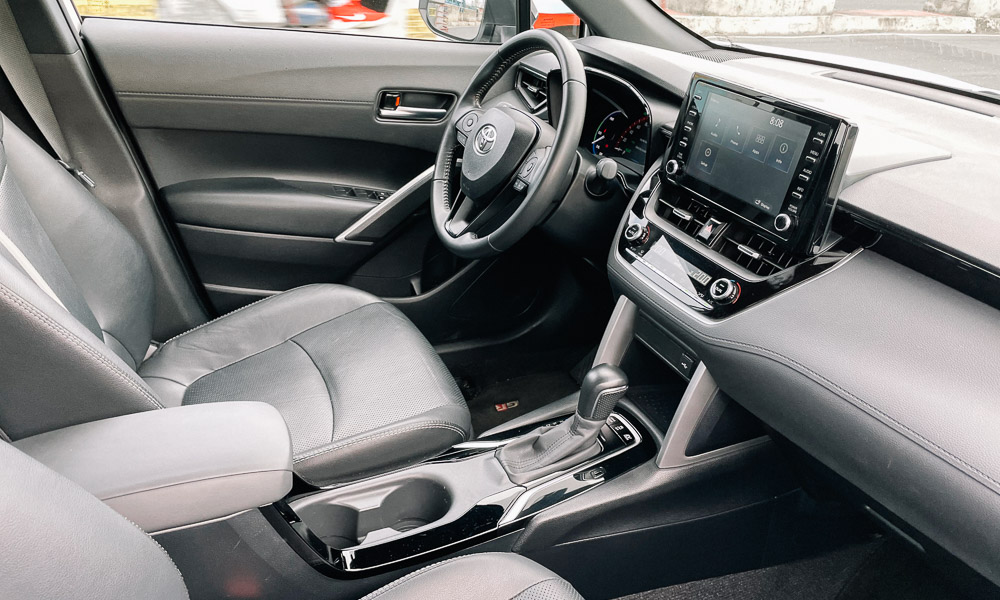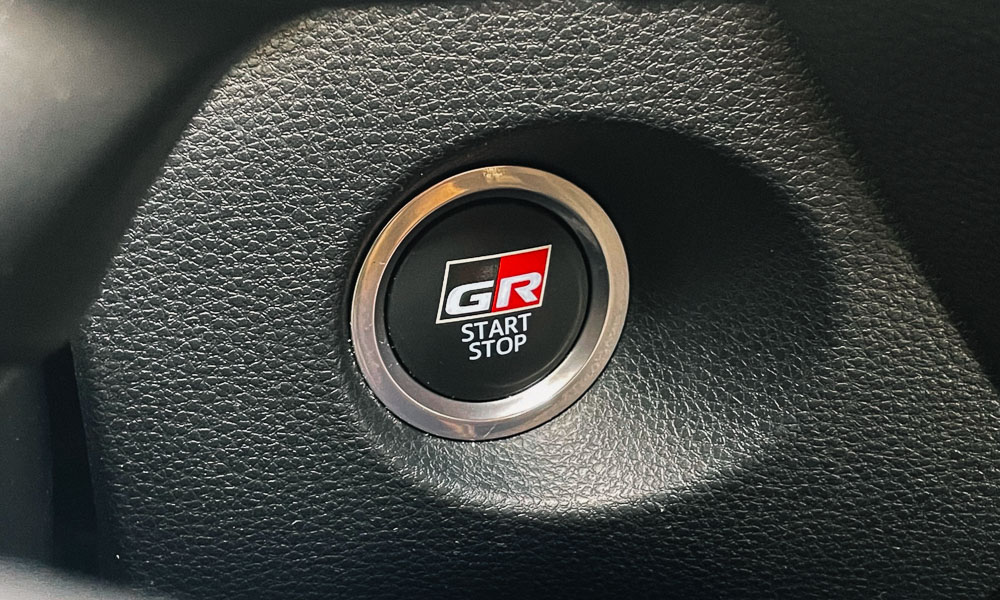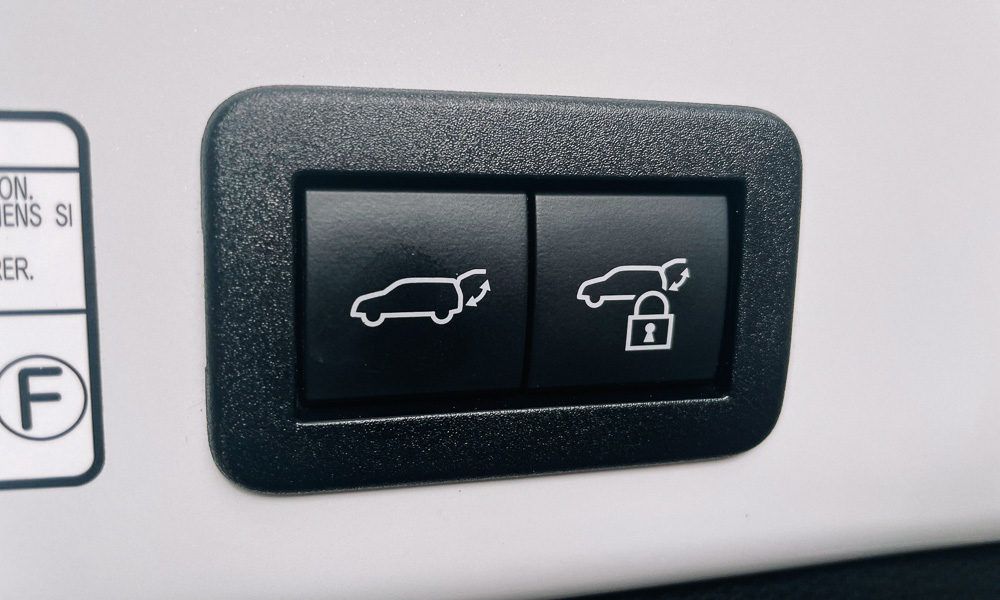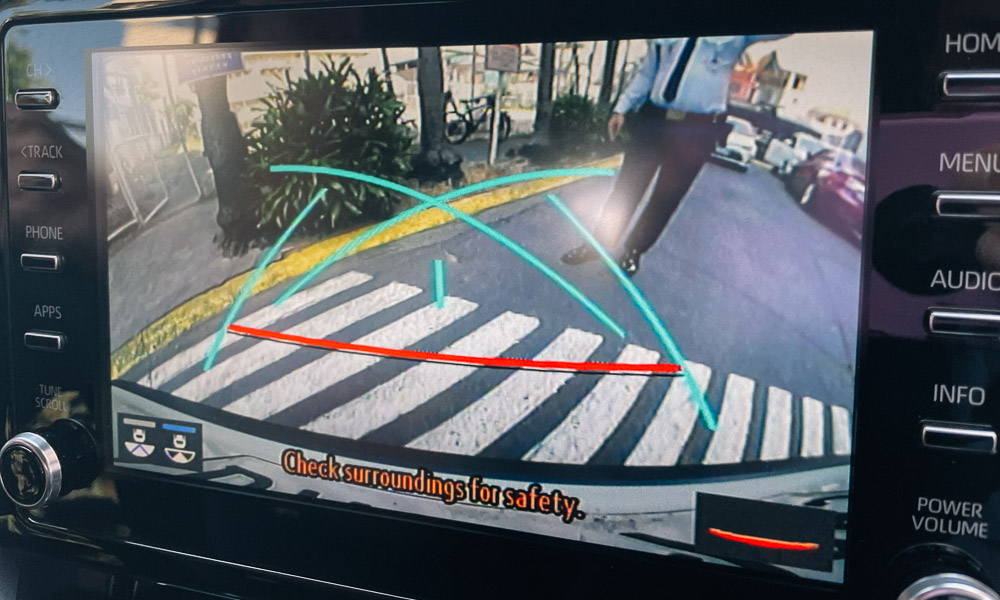 This model also comes with numerous cupholders, a USB port, a 12V charging port in the front, and rear USB ports, as well as a reversing camera with two angles, adaptive cruise control, brake assistant, and lane-tracing assist.
There's plenty of space for luggage even with the folding rear seats left upright, and features like the blind-spot assistant and the rear cross-traffic alert help to keep this pretty hybrid dent-free.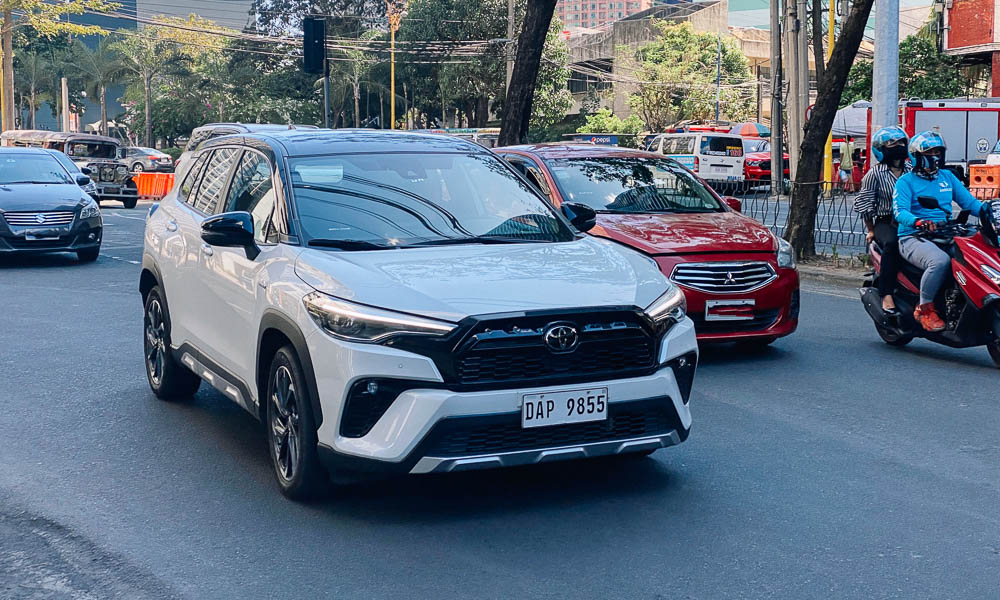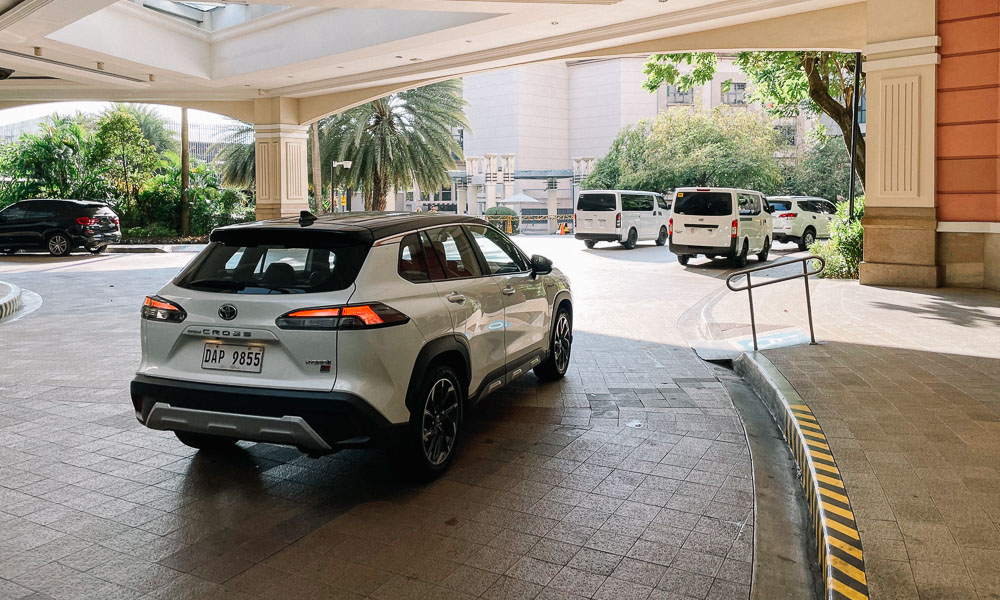 If this car were a movie, it would be called, "Honey, I shrunk the Fortuner!" With a price of P1.844 million, it also costs as much as a base version of the bigger SUV, but with the Corolla Cross, you get a modern hybrid machine that is kind to the environment and the wallet.
Most importantly of all: My wife didn't find a single thing on it that she didn't like. You can't go better than that, trust me.