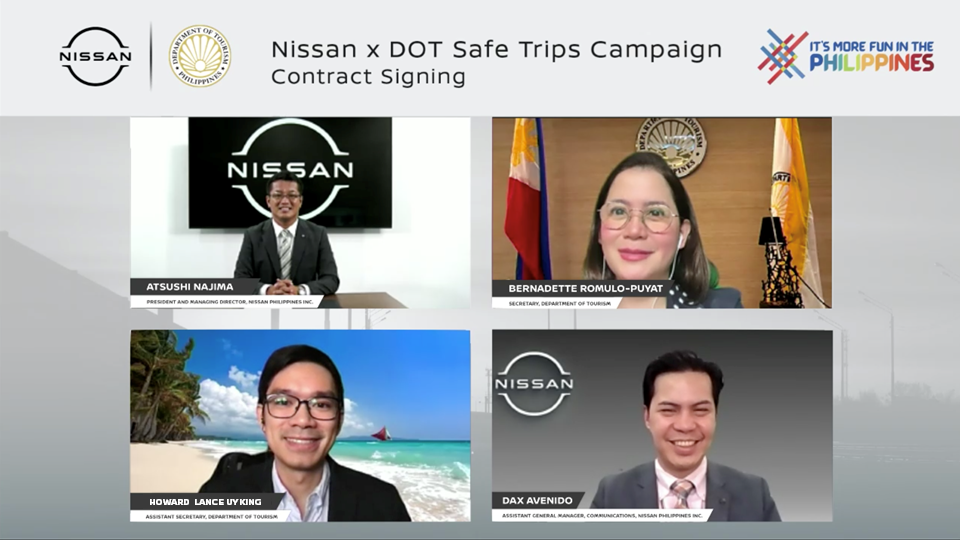 In these difficult times, travel is one thing that most people are understandably averse about. The Department of Tourism certainly understands this widespread reluctance; hence, the agency has teamed up with Nissan Philippines in order to get the largely homebound population to become tourists again.
Tourism secretary Bernadette Romulo-Puyat and Nissan Philippines president Atsushi Najima recently kicked off the Safe Trips campaign. The goal of this project is to educate the public on how to travel by land in a safe and responsible manner. This includes disseminating information on bespoke health protocols within each locality, and tourists spots that have reopened, among others.
The driving force for this campaign is the very fact that the tourism industry has suffered some of the heaviest losses during the health crisis. Fears of widespread virus transmission have forced the public to simply cancel any vacation plans both here and abroad. With the country steadily easing lockdown restrictions, efforts are now being made to rejuvenate the demand for travel.
A recent survey conducted by the DOT showed that land transportation using private cars is the safest way to conduct domestic travel. To that end, Nissan Philippines aims to help the country resuscitate its dormant tourism industry through the use of its range of vehicles.