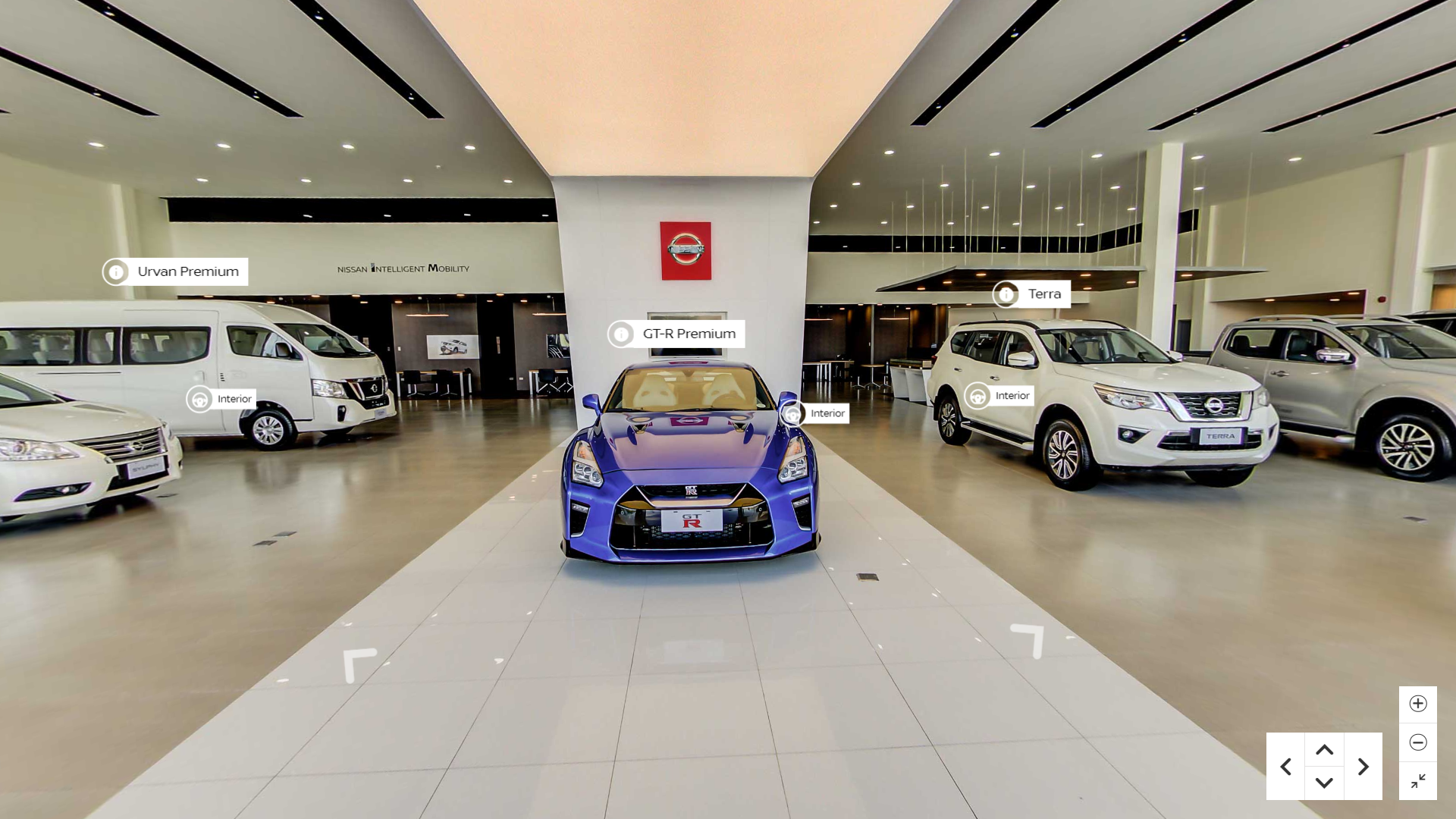 Pandemic or not, consumers still need automobiles to move around and about. While the new normal has compelled businesses like Nissan to adjust their operations by implementing stringent health and safety measures, it has also made customers understandably conservative about stepping out of their homes for more than necessary.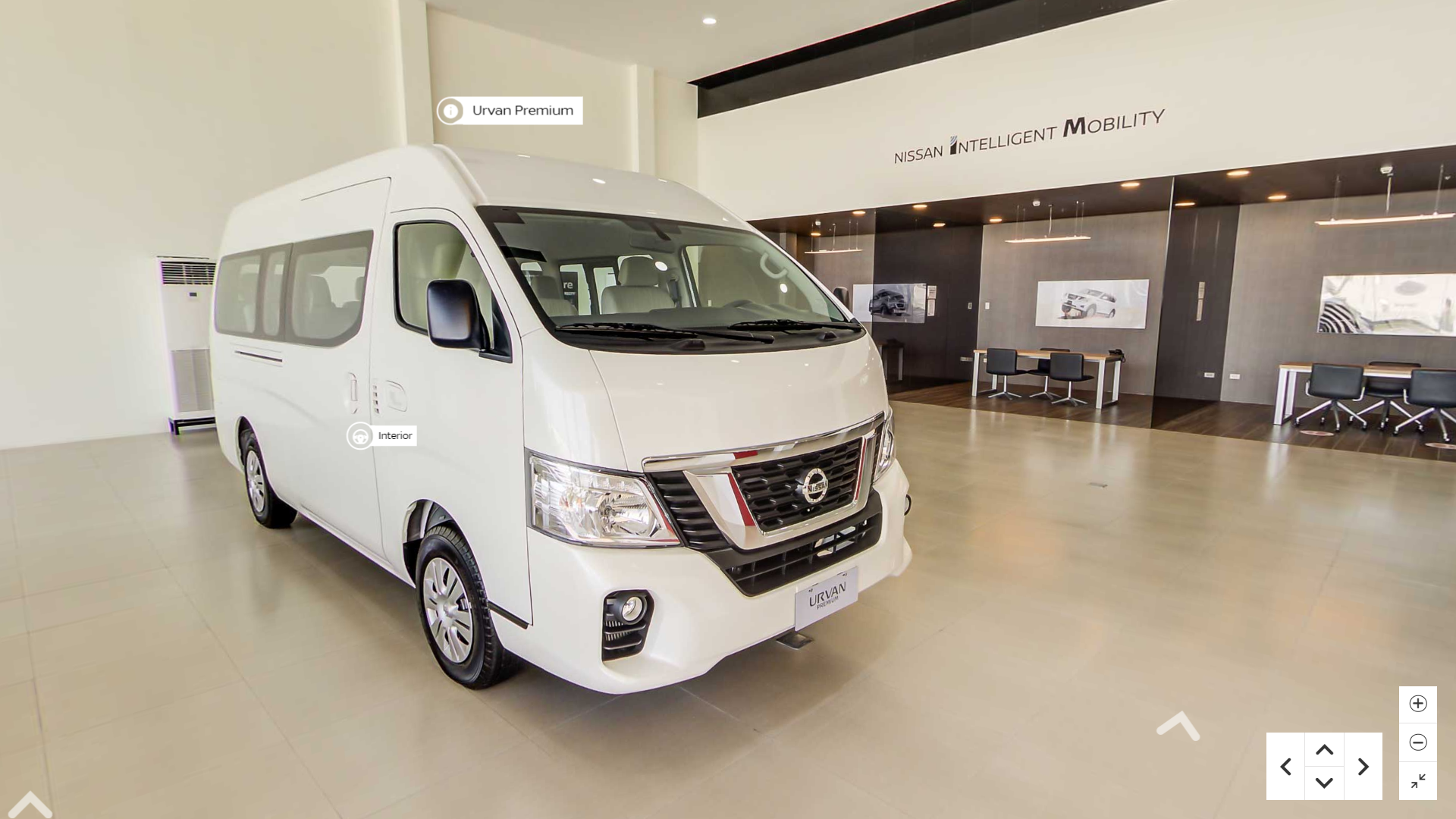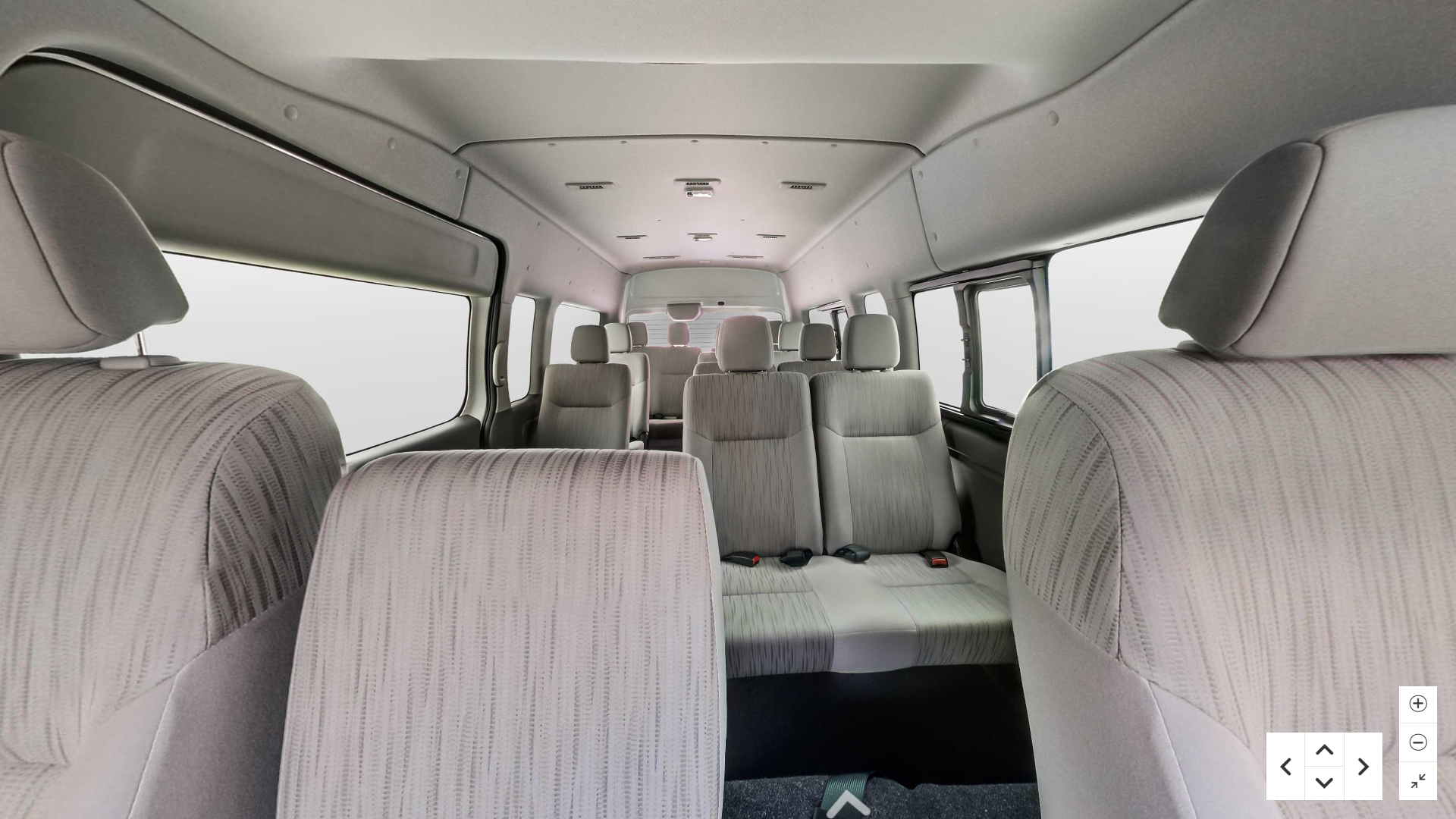 The good news for prospective car buyers is that Nissan has embraced this challenge by overhauling its website for a much more comprehensive experience. One of its most exciting upgrades is the new virtual showroom. A first among Nissan dealerships in the Asia and Oceania region, it features clickable, 360° photos of its products: the Terra, Sylphy, Navara, X-Trail, Patrol, Urvan Premium, GT-R Premium, 370 Nismo, and Almera N-Sport. The virtual showroom gives you the freedom to explore each car at your leisure. Each automobile has selected exterior and interior "hotspots" to quickly give you more information about its key features.
"Sit inside" the GT-R Premium, for example, and you can click on its 8-inch touchscreen display to see more details about all the information a driver sees while piloting this beast. On the other hand, select the Urvan Premium and you can see just how voluminous its cabin is, as well as notice the high quality of its upholstery and dashboard. In fact, each showroom unit's 360° interior view is so sharp that the only thing missing is the fabled "new car smell."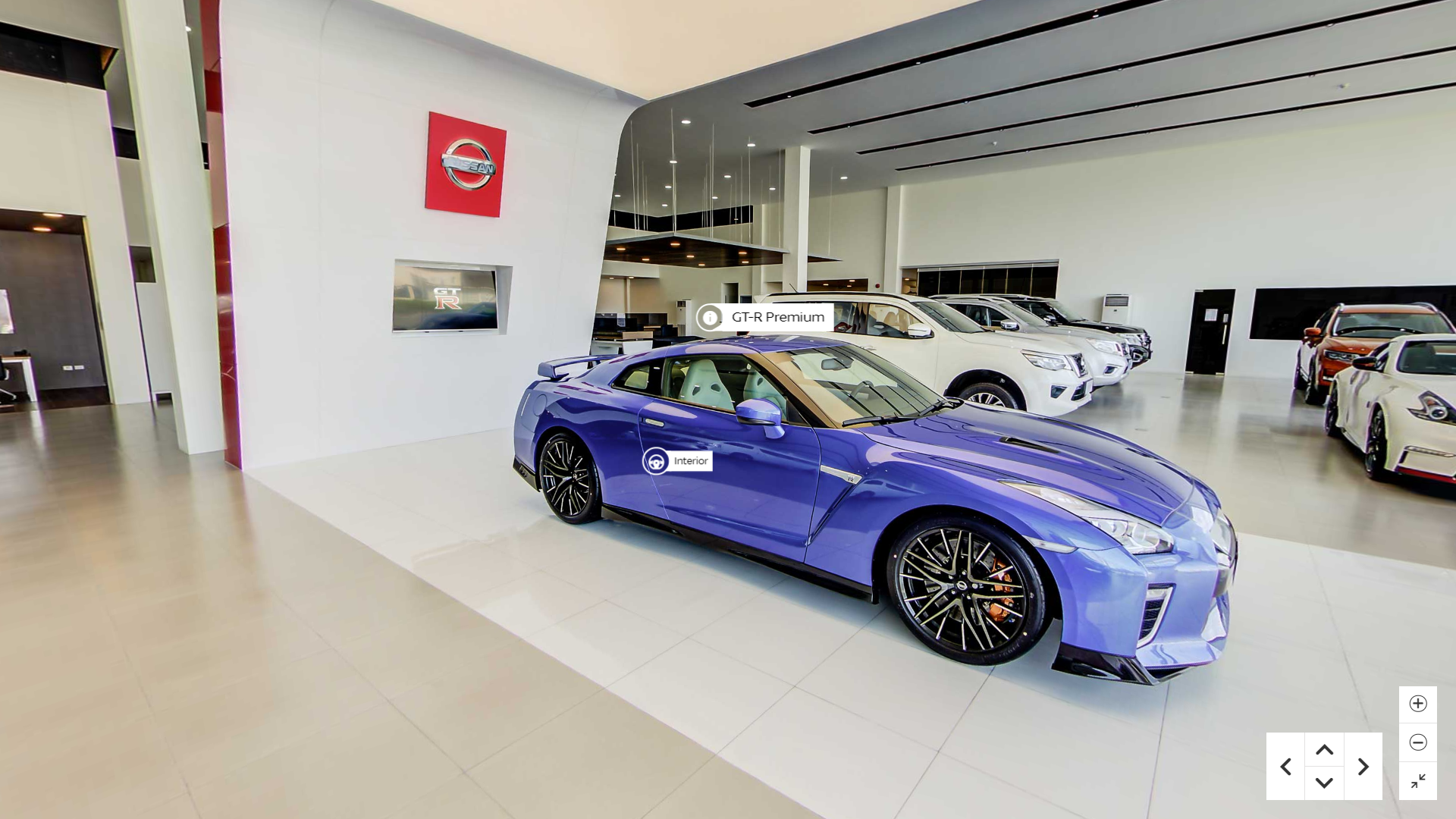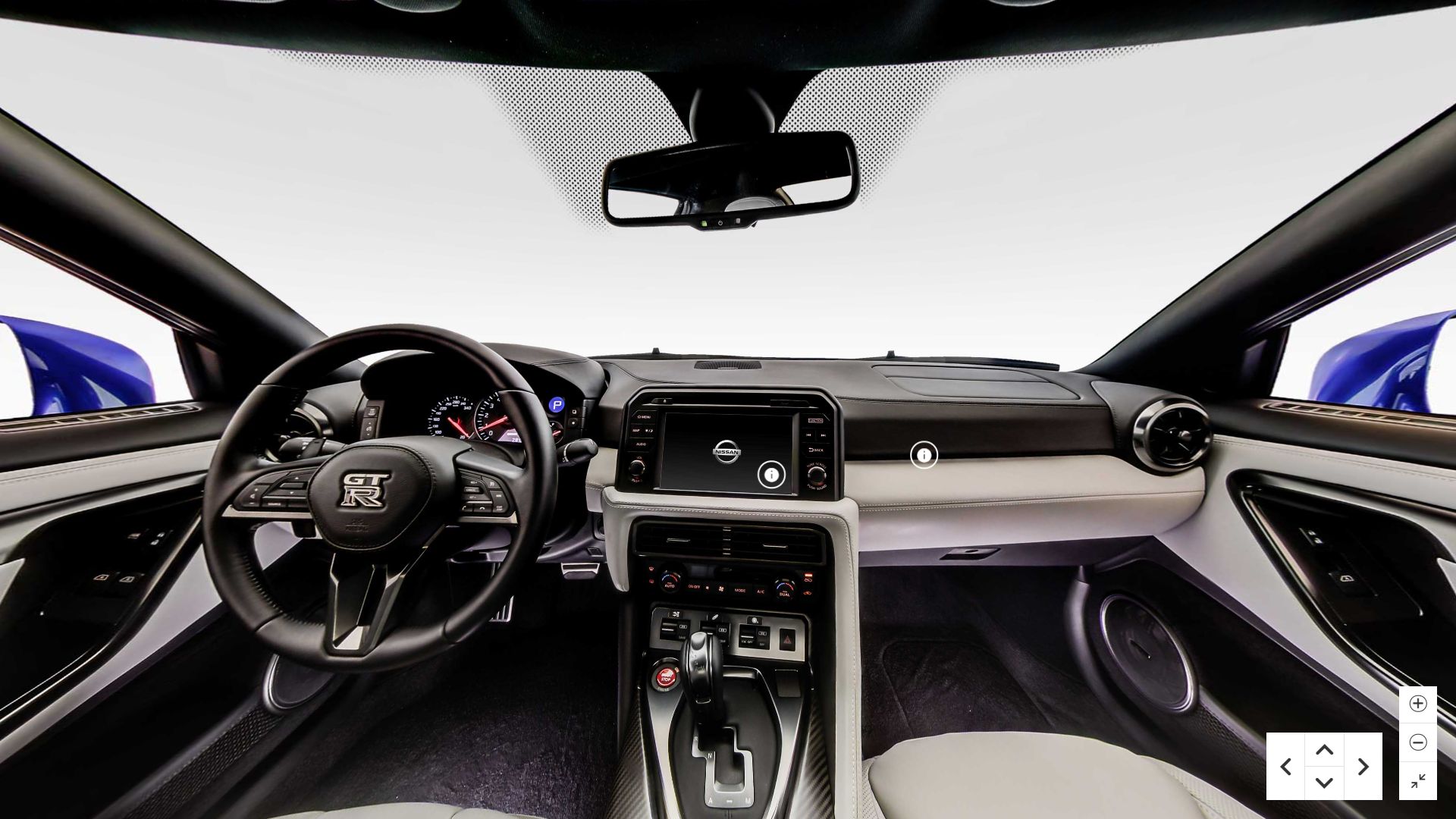 In addition to the virtual showroom, the enhanced website's landing pages for each vehicle has been upgraded with an interactive viewing feature and a colorizer so you can see the various color variants in various angles. New product walk-around videos for each vehicle provide more information about each vehicle and highlight the benefits of Nissan Intelligent Mobility. The latter refers to Nissan's suite of driving aids that enhance your safety and driving pleasure. These include Hill Start Assist, Lane Departure Warning, Blind Spot Warning, Intelligent Around View Monitor, and Intelligent Rear View Mirror. Nissan Intelligent Mobility is featured in the Terra, Navara, Patrol Royale, and X-Trail.
Visitors can browse through the features and specifications of each vehicle in the lineup. You can also download the brochures, as well as book a test drive and find the dealer nearest you. A configurator lets you spec and "assemble" an X-Trail, too.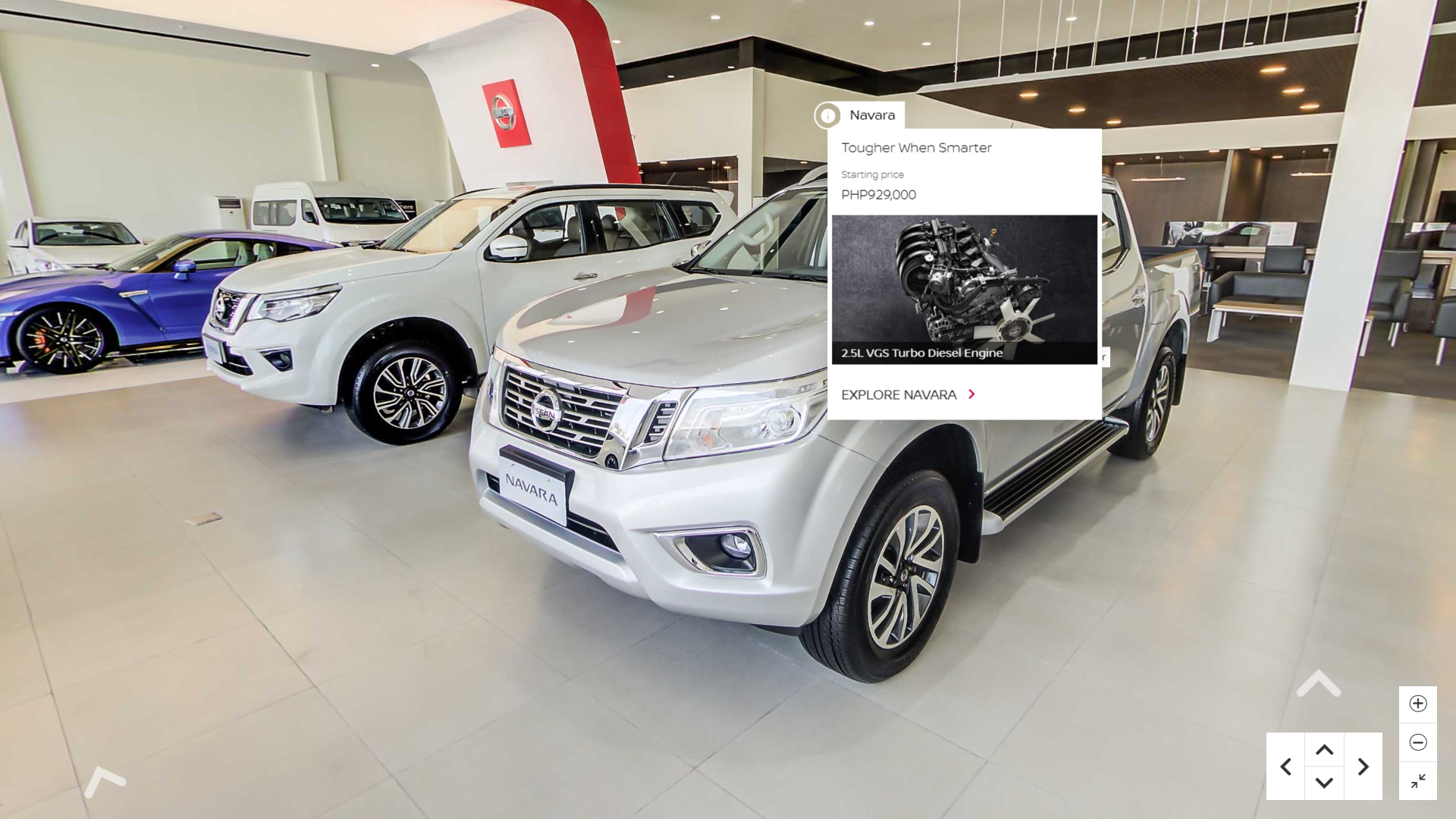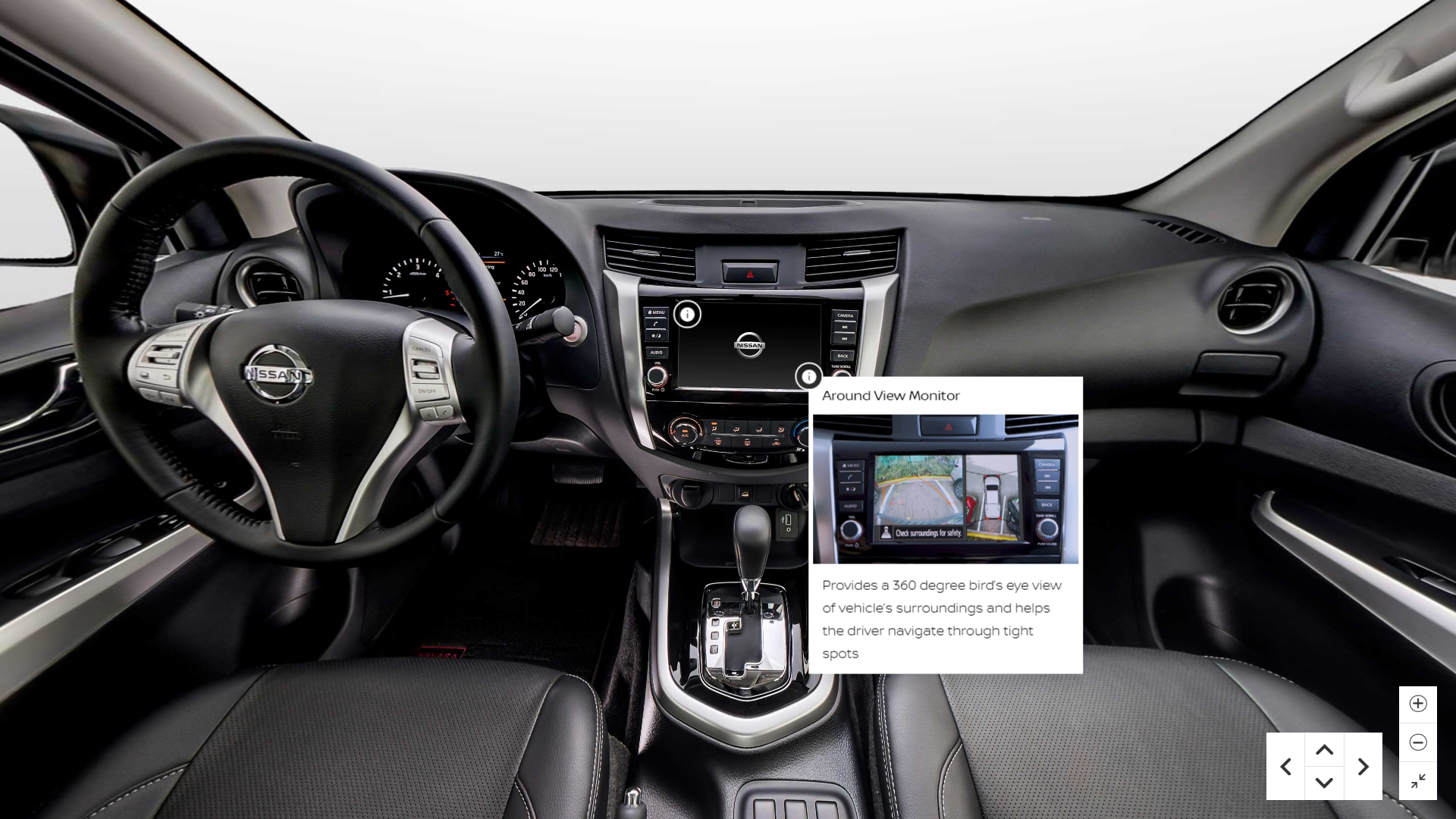 Ready to order your Nissan? Click the Finance page and you have the option to apply for financing through Nissan's partner EastWest Bank, which offers a 3-Step Finance Process. You can also check for any promos and deals here, as well as verify your eligibility and requirements.
After-sales support and service concerns can be addressed at the Services page. Here, you can find out more about Nissan's after-sales and emergency roadside assistance services, as well as how to schedule your next service visit. This is also where you can contact customer support for warranty claims or other concerns. In the pipeline is the ability to shop for after-sales products and vehicle parts online.
The enhanced website and virtual showroom aim to provide a more immersive experience for the customer. When it's time to visit your nearest Nissan dealer you already know enough to make an informed decision about the vehicle of your choice.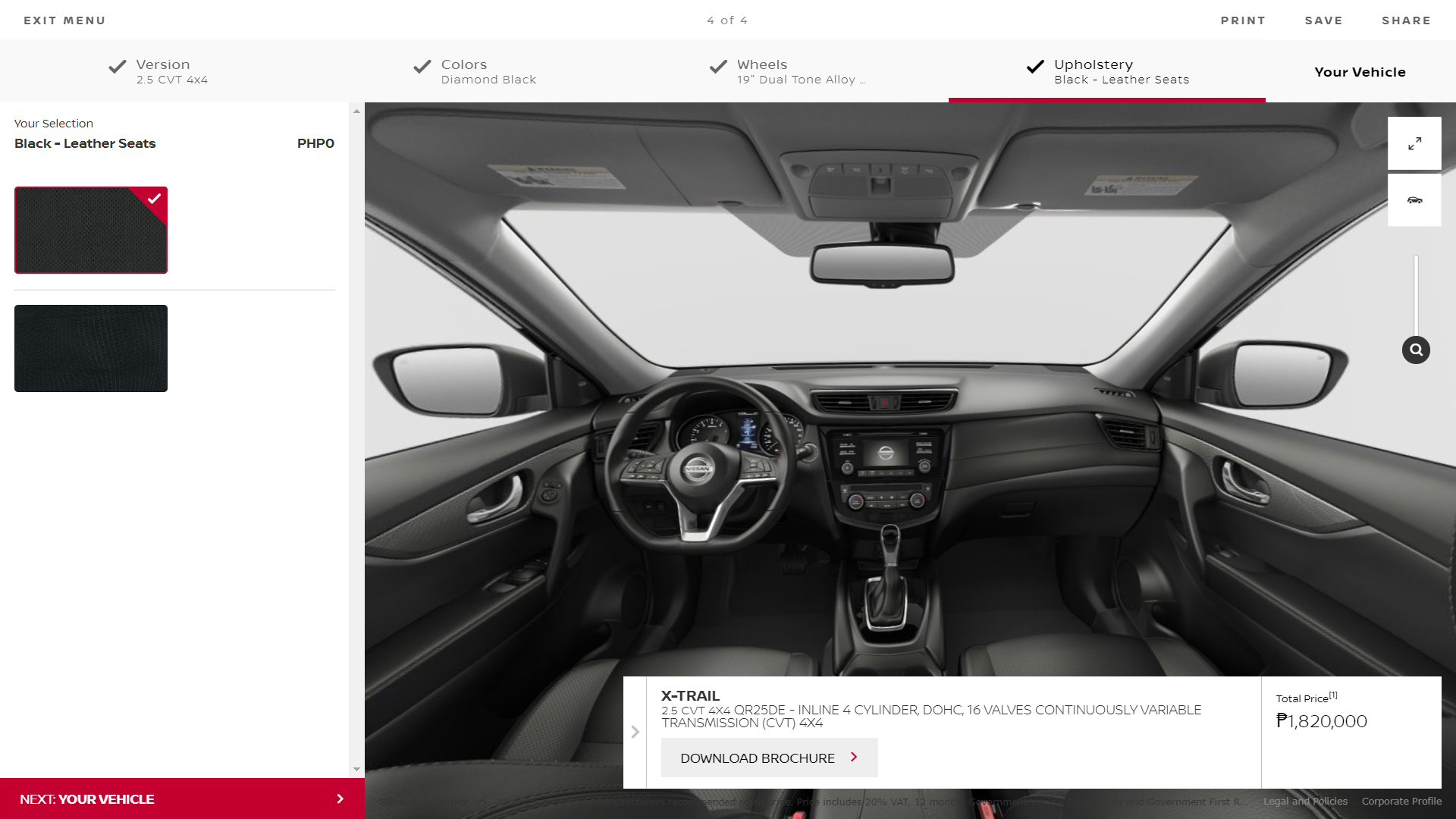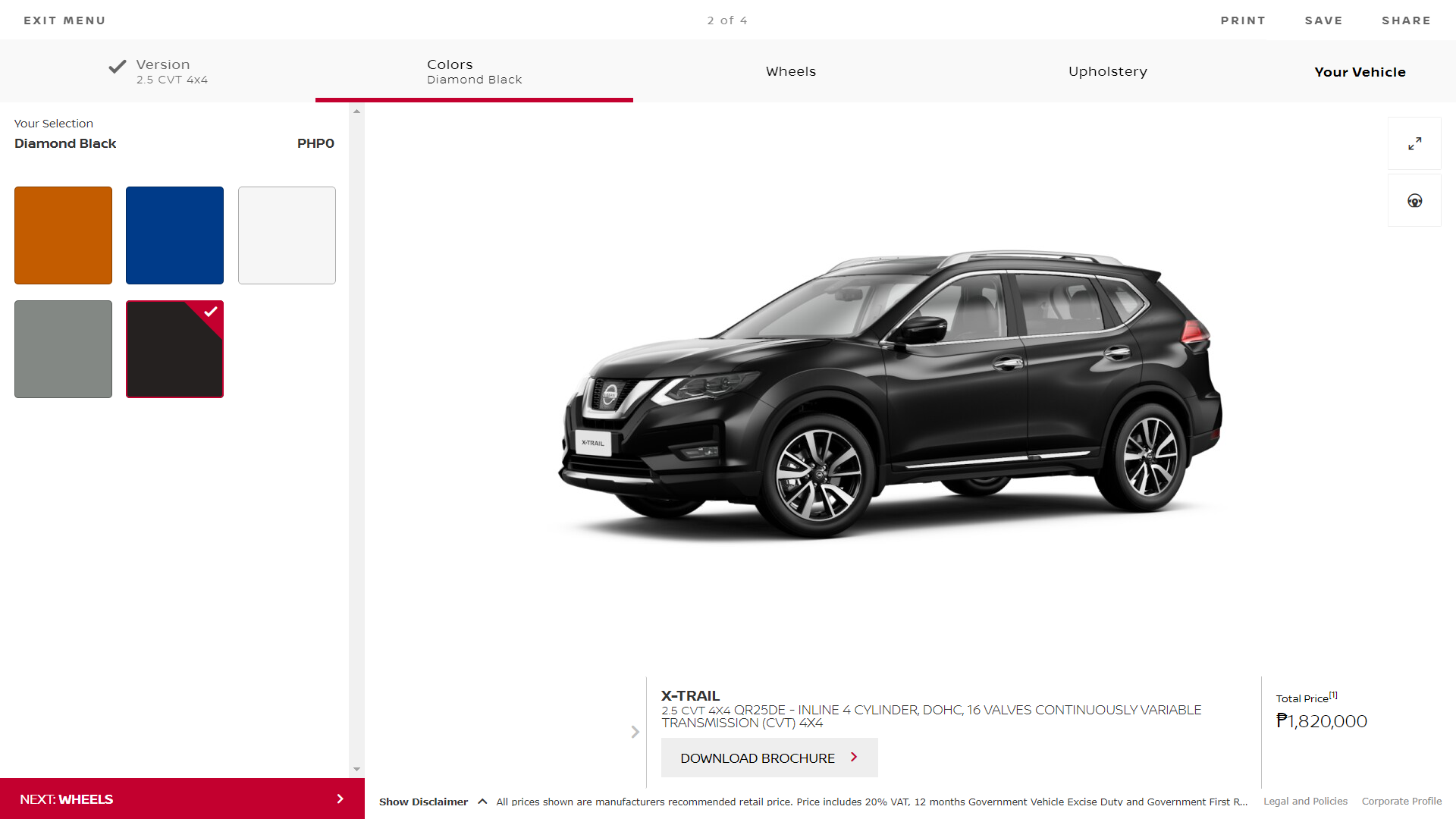 Before you step out of your home, of course, remember that the rules for the new normal still apply. Take the time to check their COVID-19 Information page where you can find out which dealerships are open or on partial operations, as well as what safety precautions you will be asked to exercise when you visit.
Nissan Philippines president and managing director Atsushi Najima, "Under a secure and safe new normal, the virtual showroom is one innovative way for us to push possibilities so that customers can seamlessly experience the Nissan brand from a digital platform right until they drive our vehicles. The virtual showroom not only brings a new kind of excitement in experiencing Nissan products for Filipinos, but also ensures that our customers remain safe during the pandemic."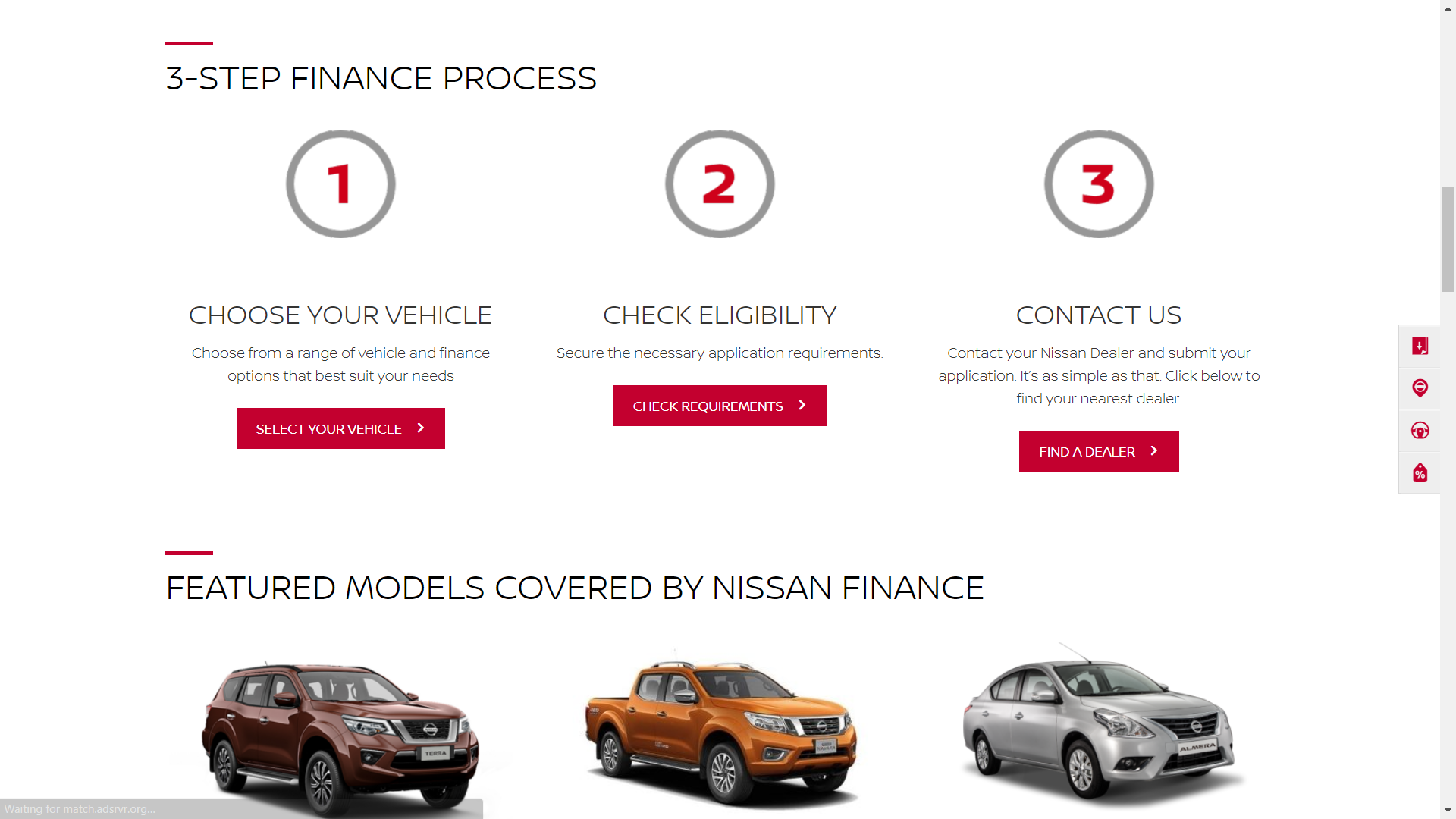 Anchoring this thrust is Nissan's new brand logo. Ever since Nissan adopted its "rising sun" emblem in 1988, the brand logo has represented the harmony between sun and sky throughout several iterations. The latest evolution retains the familiar silhouette, but now rendered in a thin, light, and flexible style. Inspired by breakthroughs in science, technology, and connectivity, the new logo represents Nissan at the forefront of the changing automotive landscape: not only a leader in the traditional "hardware" side of automobiles, but also in the rapidly developing field of electrification, driver assistance, and digital connectivity. You can find out more about the company at the Nissan Brand page, where all content on the Nissan brand and their proud engineering heritage is continually updated.
Excited to go shopping for your new Nissan? Get started by visiting www.nissan.ph.
This branded article was produced in partnership with Nissan Philippines.