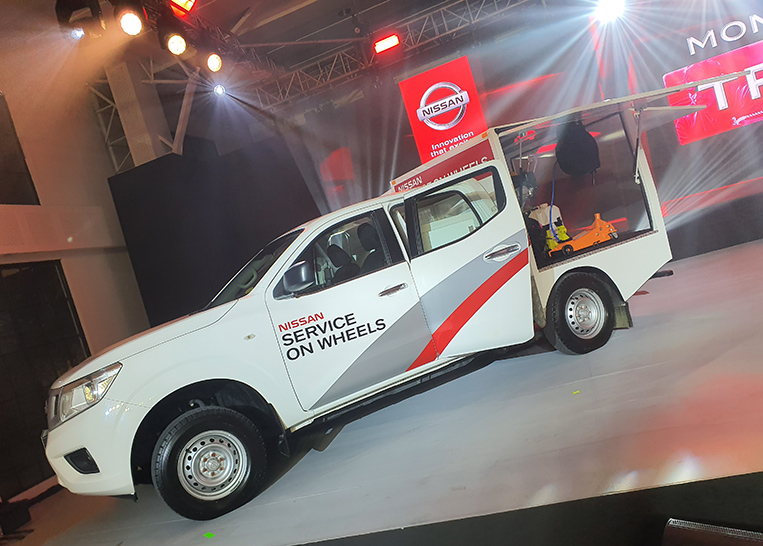 Aside from the bells and whistles that come with cars these days, after-sales reputation is one of the key factors that help buyers decide which vehicle to purchase. How brands support their clientele is as important as knowing whether their automobiles will survive the country's notoriously bad roads. Nissan Philippines knows this all too well, and the company is giving its customers another reason to be at ease behind the wheel.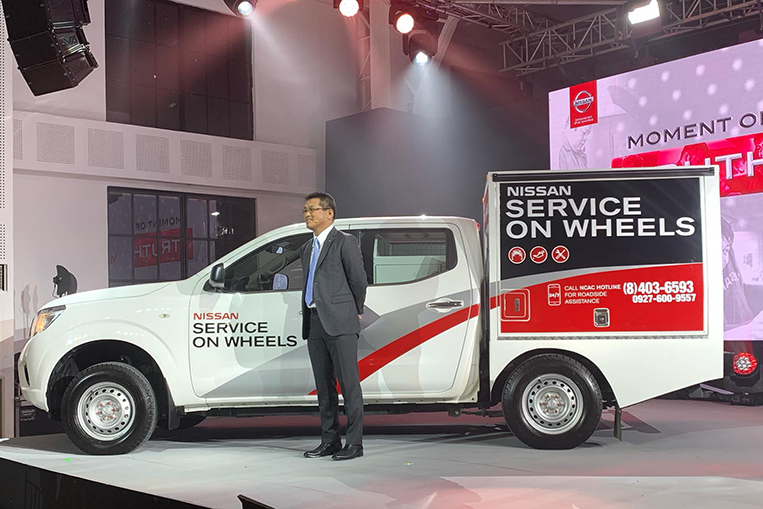 This customized Nissan Navara—aptly called "Service on Wheels"—is now part of the automaker's arsenal of customer assistance services. Designed for roadside repairs as well as quick periodic maintenance work, this truck is kitted out with a comprehensive set of equipment. Located where the cargo bed would otherwise be is now a box filled with tools such as axle stands, a hydraulic jack, a waste lubricant suction hose, a drain tank, and garage creepers for the mechanics. In the cab, the rear seats are replaced with small cabinets for other tools, spare parts and shop supplies.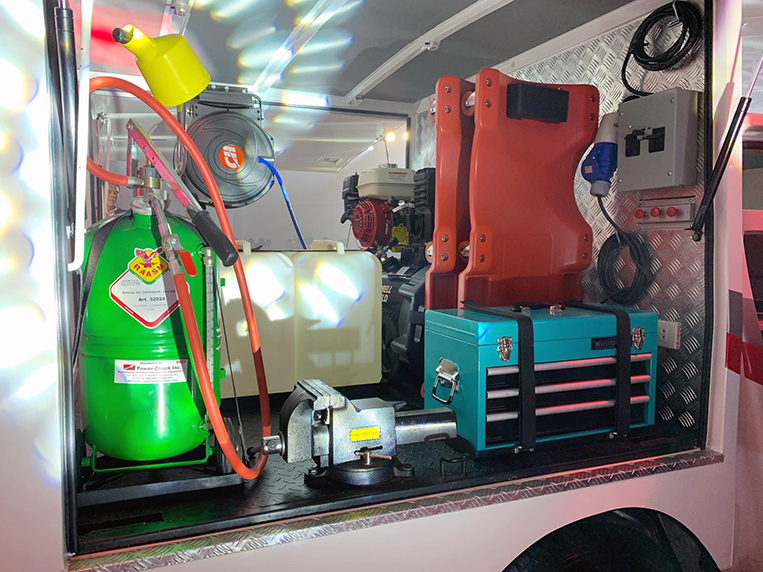 Nissan has a reputation for building solid and reliable products, and this so-called Service on Wheels is one of the many ways the brand is showing its commitment to supporting its customers long after they drive out of the showroom in their new car. Clients requiring any sort of assistance or repair work with their vehicles can call the Nissan Customer Assistance Center at (02) 8403-6593 or (0927) 600-9557. This service is available 24 hours a day, seven days a week.