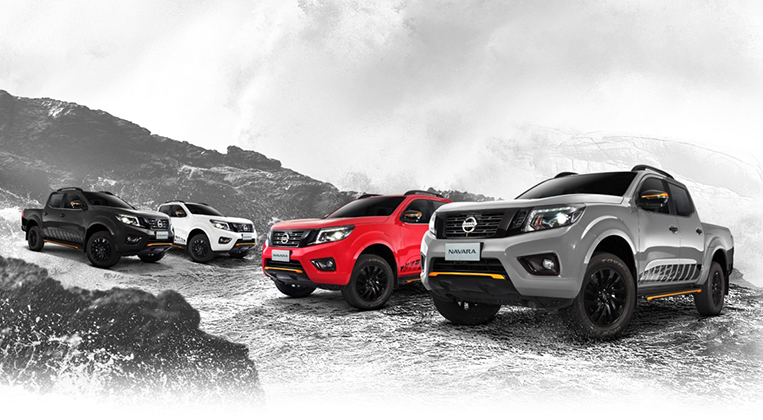 Pickup trucks are selling well in our market, thanks in large part to the excise tax exemption they currently enjoy, resulting in more competitive prices versus other vehicle types. Last year, the Toyota Hilux was still the best-selling mechanical workhorse in the Philippines with 18,287 units sold, but the Nissan Navara was well within striking distance in second place with 16,140 units leaving showroom floors across the country. This figure was enough to make the Navara the number one Nissan model in our territory in terms of sales. The brand's second-best-selling model, the Urvan, managed to move just 6,824 units, underscoring the dominance of the Navara and its importance in the Nissan stable.
There's little wonder, then, that Nissan Philippines will do everything in its power to ensure that the Navara stays popular and desirable. In March, for instance, the company released the N-Warrior package for its truck. It was admittedly a feeble attempt at appeasing customers who were clamoring for the badass Warrior X show vehicle displayed at the 2018 Philippine International Motor Show, but it revealed Nissan's readiness to keep the Navara in lunch conversations among vehicle shoppers.
Less than five months later, we get another cosmetic package for the Navara. Say hi to the Black Edition, which Nissan says will be available in limited supply (which is often just a marketing trick to get buyers to act fast).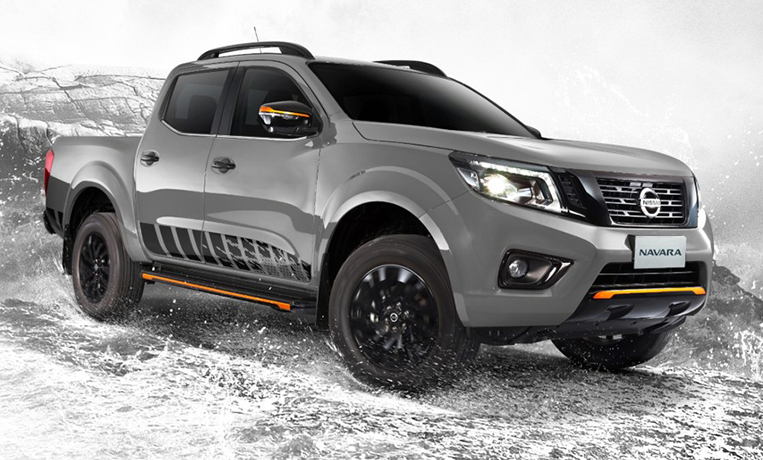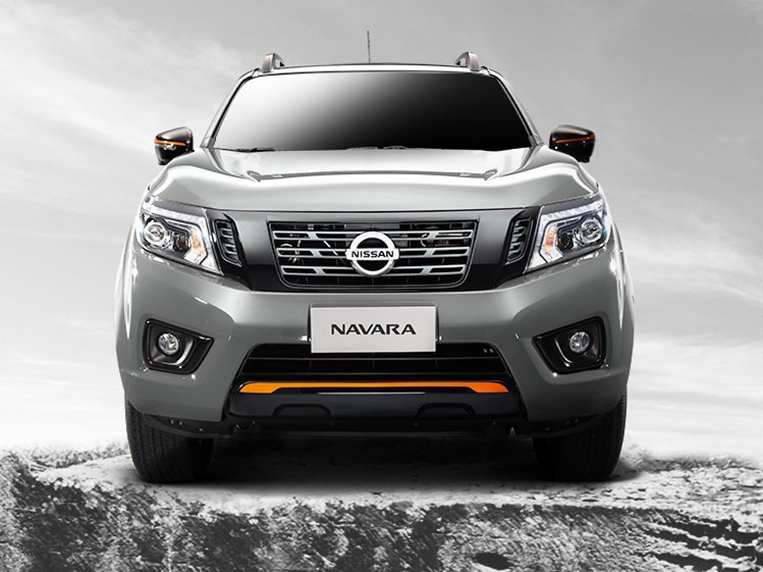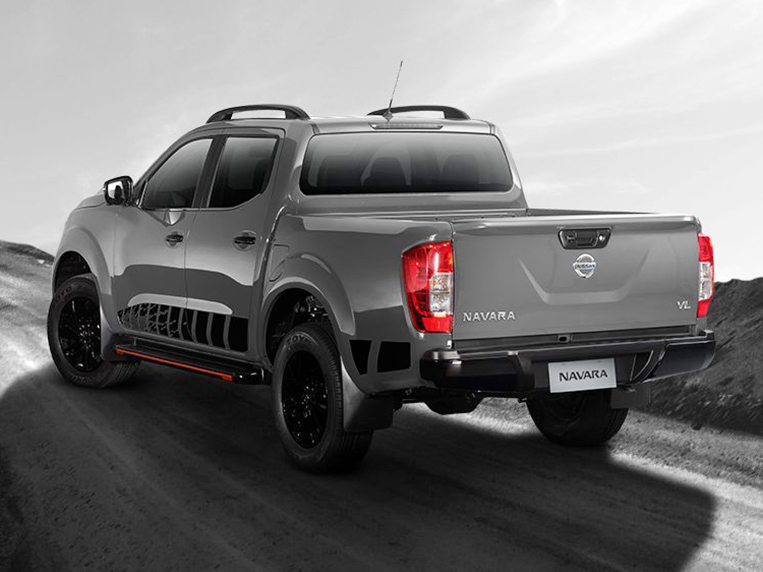 The Black Edition is available on the Navara's EL and VL variants, which means it also has the 360° Around View Monitor, a godsend to people who suck at parking. The main highlights of the Black Edition are special body decals with orange accents; gloss-black exterior elements, rear bumper and 18-inch alloy wheels; smoked LED projector headlamps with LED daytime running lights; eight-way power-adjustable driver seat; leather-and-sport-fabric seat material; and leather interior trim with orange stitching.
Available in four colors (yep, not just in black, thankfully)—Lunar Metallic Gray (new), Fiery Red (new), Galaxy Black and Aspen Pearl White (additional P15,000)—the Black Edition is priced as follows:
Navara EL Calibre 4×2 Black Edition MT – P1,125,000
Navara EL Calibre 4×2 Black Edition AT – P1,185,000
Navara VL 4×4 Black Edition MT – P1,445,000
Navara VL 4×4 Black Edition AT – P1,505,000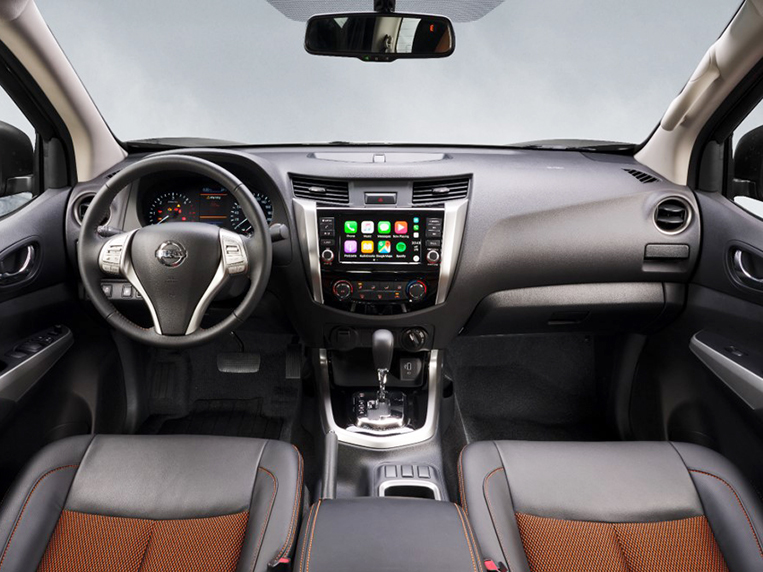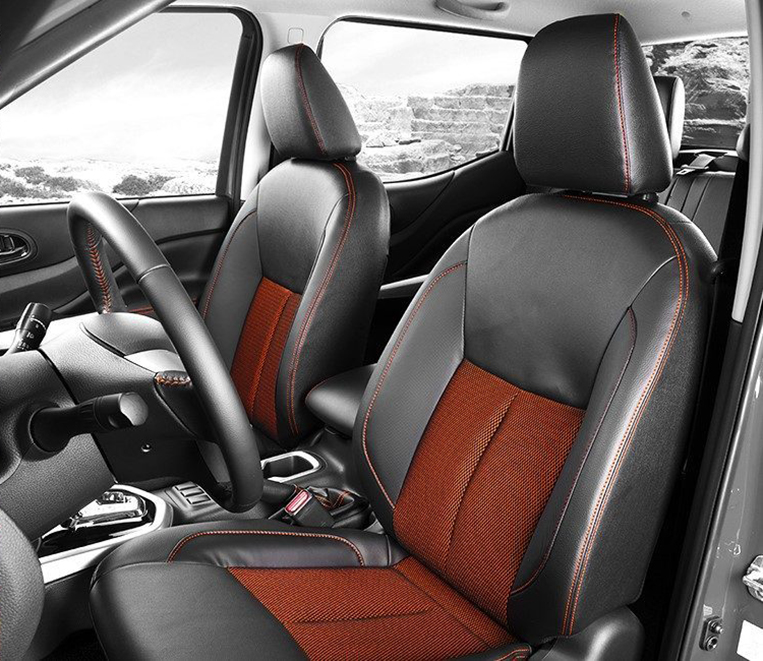 If you're in the market for a pickup truck and you fancy something that stands out from the vanilla crowd, you might want to include the Nissan Navara Black Edition on your shopping list.