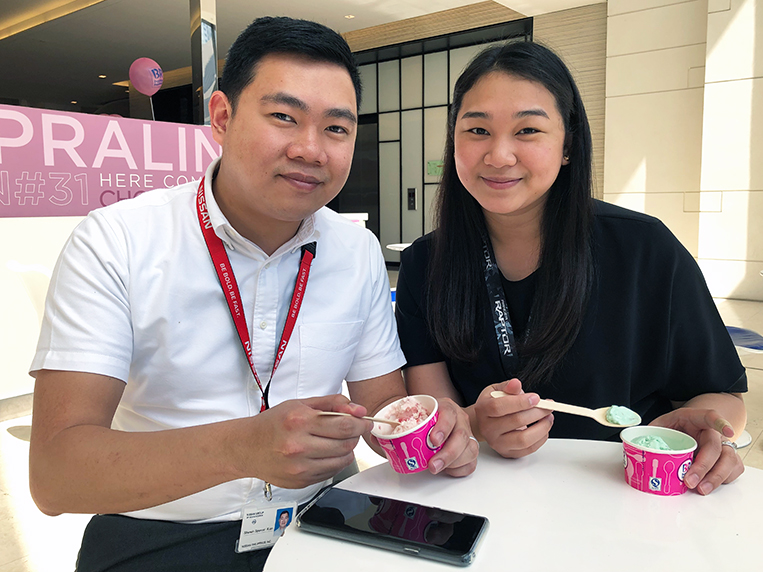 The people sitting across the table from me are a fairly young couple who got married in November 2017. They're both wearing their respective work IDs, issued by employers that happen to be fierce competitors in the auto industry. The lady, Kathleen Joan Lanot, is a brand manager at Ford Philippines; the gentleman, Sherwin Spencer Kuan, is the product marketing manager of Nissan Philippines. They're here to tell me how they stay happily hitched to someone who works for the enemy.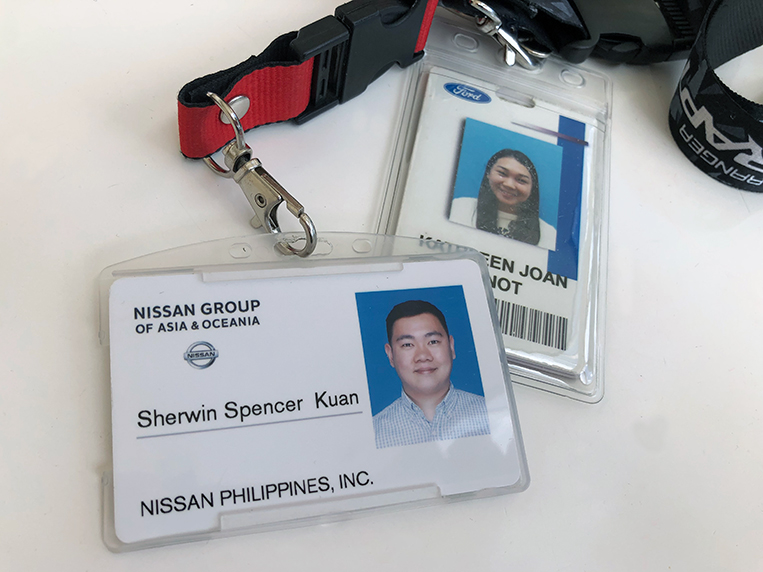 Kat, 30, and Sherwin, 32, weren't always work rivals. In fact, they met in another car company, as officemates. She had been employed by Honda Cars Philippines—first as advertising associate, and then as member of the PR department—for over three years when the automaker hired him in February 2013 as product planning specialist. Honda's hiring manager, who happened to be Kat's close friend, tipped her off about this new guy who might be a possible date for her (she was single). When she saw Sherwin's photo, she wasn't impressed and simply declined her friend's playful matchmaking. It wouldn't have mattered anyway even if his picture had appealed to her: He already had a girlfriend.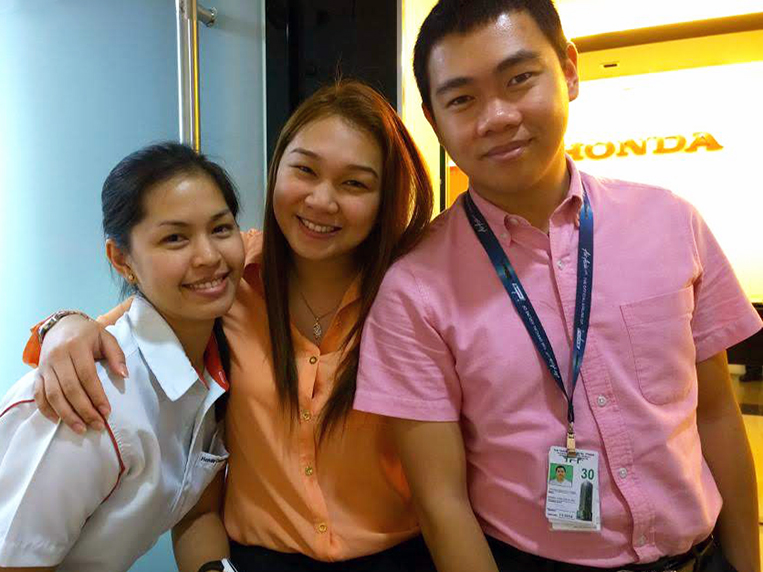 But because Julia Fordham told us that love moves in mysterious ways, Sherwin broke up with his girlfriend shortly after joining Honda—a movie scriptwriter's go-to plot twist if the story is a sappy one aimed at the same demographic that listens to Taylor Swift and Moira Dela Torre. Of course, he needed companionship to be able to move on. Of course, that emotional crutch was Kat.
The two quickly became part of a friendly clique at the office, then became lunchmates and then became movie dates. By January 2014, less than a year since first meeting each other, Kat and Sherwin were officially a romantic couple.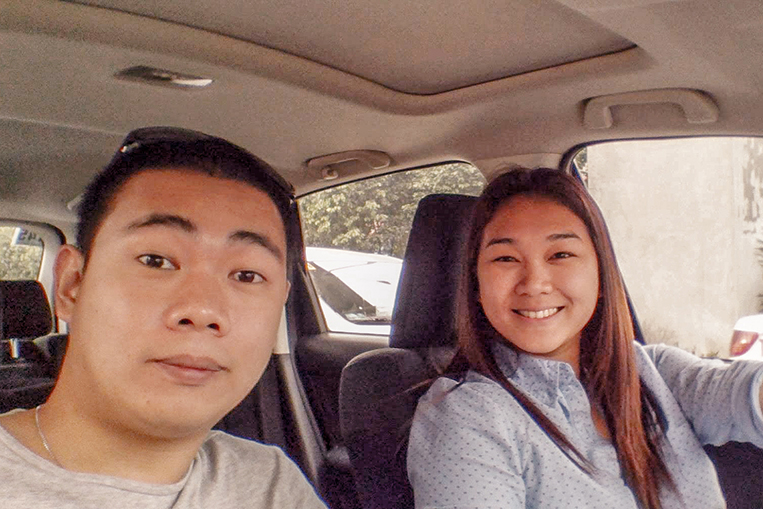 According to Kat, having an officemate for a boyfriend had its advantages as they had long working hours at Honda. "We didn't have time to go on dates anymore, so seeing each other at work helped," she says. "And we understood each other's stress."
Another benefit? "At nababantayan nya ako (And she was able to watch over me)," Sherwin teasingly adds, spoken like an overconfident dude who has already bagged the grand prize.
Their relationship was also a plus for their corporate tasks. Her being in PR and him being in product planning meant there was seamless communication between two departments that both played a crucial role in conveying the selling points of Honda vehicles to the media and the public.
The drawback, as with any amorous pair in the same company, was that it proved a bit difficult to perform their duties whenever they had a fight.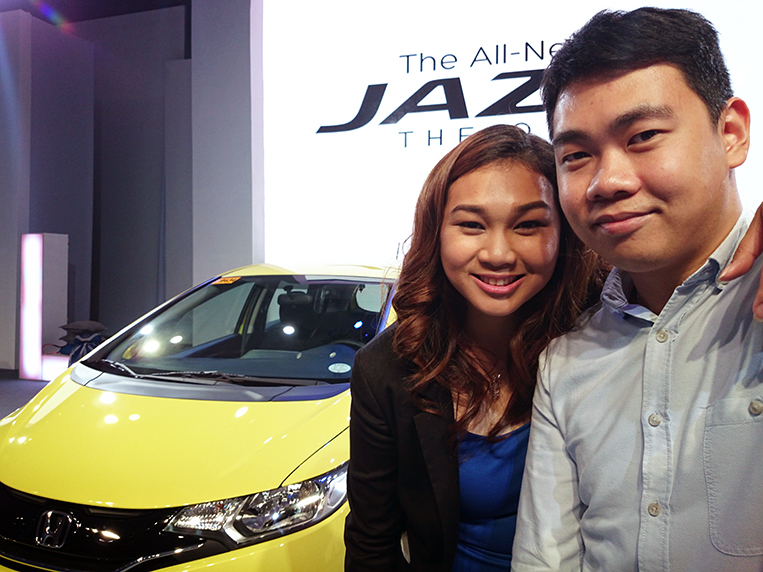 The relationship was forced to go through a major test when Kat moved to Ford in July 2016, initially joining the American automaker as communications manager. While this meant being away from Sherwin on weekdays, the decision was made easier by the fact that the transfer also meant going to a workplace that was near her Alabang residence. Thankfully, the boyfriend was supportive of her change of employment. "I encouraged her to explore new challenges," he shares.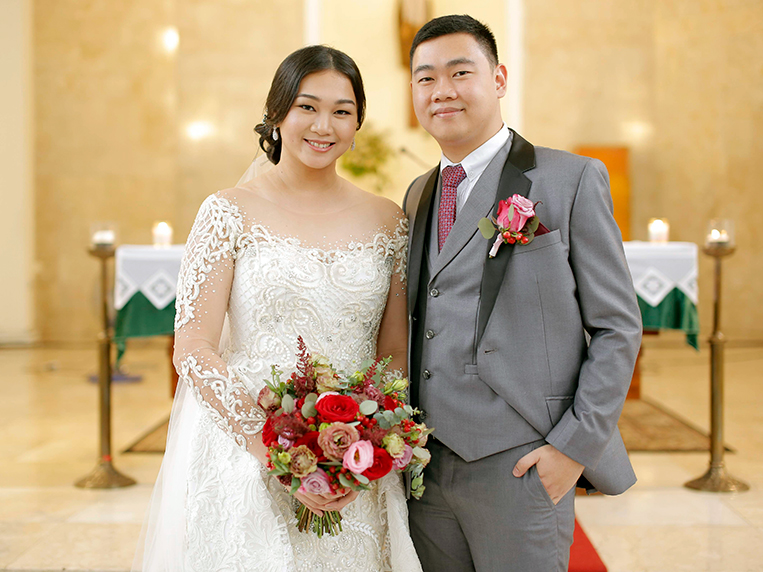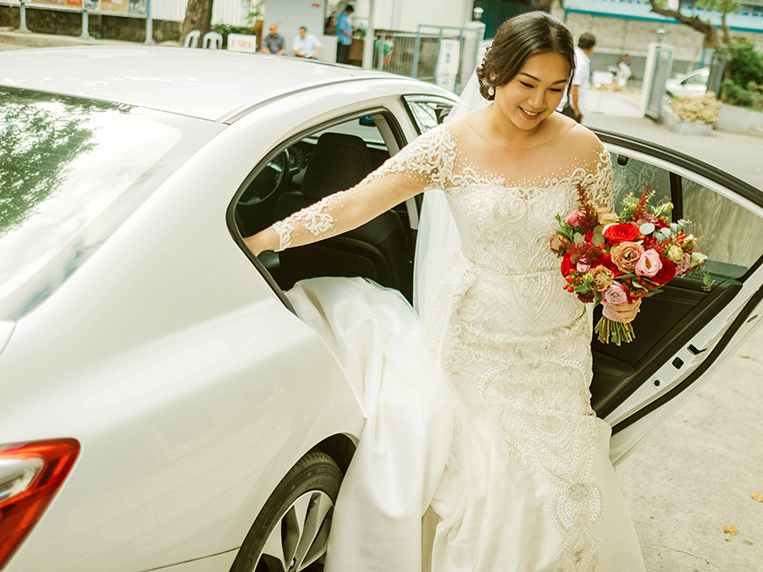 The lovers tied the knot in November 2017. To show some loyalty to their firms, Kat used a Honda Accord as her bridal car, while Sherwin borrowed a Ford Explorer to serve as the groom's vehicle. Individually, their everyday rides are still both Hondas—a Jazz for her and a CR-Z for him—perhaps a fitting tribute to the Japanese car brand that got them together in the first place.
Speaking of cars, these two do not swear absolute allegiance to their respective companies. Asked what brand they'll choose should the time come to purchase their first conjugal car, they reply that it won't necessarily be one of the brands they are professionally affiliated with. "We'll evaluate the car based on its value proposition, not the badge attached to it," explains Sherwin, who, lest we forget, knows a thing or two about vehicle specifications.
How do they handle confidential work-related matters that even a spouse shouldn't know about?
Sherwin himself wouldn't remain with Honda for much longer, accepting a post at Nissan in June 2018. The person who recruited him was an officemate of Kat's at Ford. In case you're curious, there have been several Ford officers crossing over to Nissan in the last two years. And as if all the employee-poaching wasn't enough, Nissan also overtook Ford in the sales rankings in 2018 (from seventh place in 2017, Nissan jumped to fourth while relegating Ford to fifth last year). So one could be excused for assuming that the couple's union turned tense as soon as Mr. Kuan signed Nissan's offer sheet.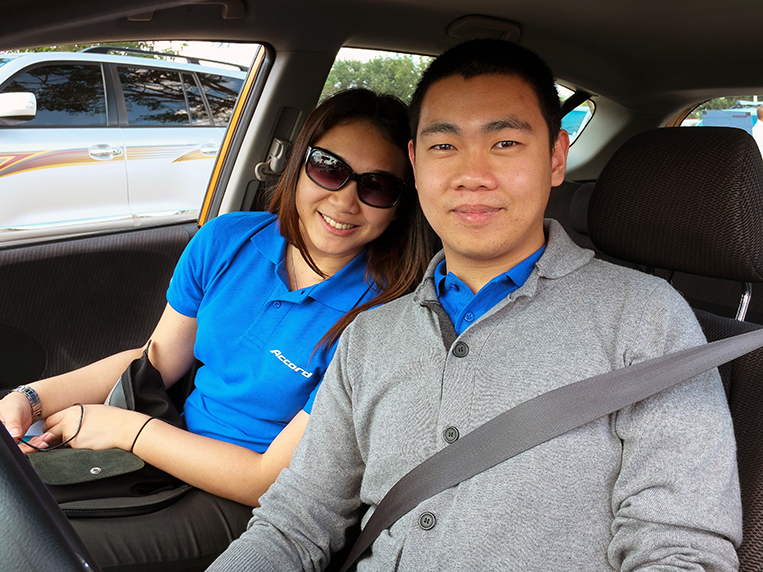 But that is far from reality. Kat and Sherwin support each other as well as their competing brands. "We want each other's company to do well," he admits. It's for a very practical reason, obviously: The better Ford and Nissan fare in business, the faster the married employees can advance in their careers.
When former Nissan chairman Carlos Ghosn was arrested in Japan last November for alleged financial violations, it was Kat who alerted Sherwin to the shocking news. She was somewhat concerned and wanted to know if the development would have any impact on Nissan's local subsidiary. "How will this affect you?" she recalls asking him.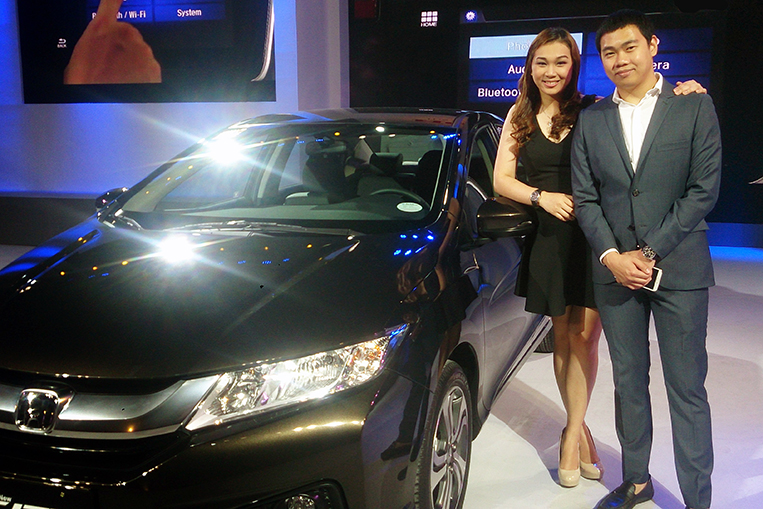 Looking out for each other's career is one thing; making sure they don't overstep their liberties is another. How do they handle confidential work-related matters that even a spouse shouldn't know about? You know, like new products in the pipeline or upcoming marketing campaigns.
"It is our unspoken rule to avoid work topics," Kat reveals. "We don't ask each other work information. And if we really need important details, we only ask each other those that are already available to the public—like updated car prices, for instance. Mostly just for clarification."
"And when I need to go somewhere for work, or if I need to work overtime, I just tell her so," Sherwin continues. "No need to provide details. No questions asked on her part."
Lucky bastard.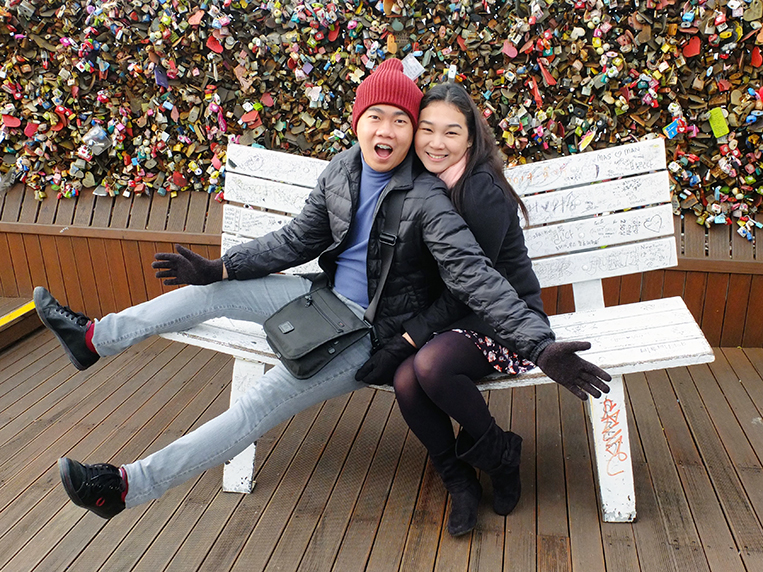 Kat Lanot-Kuan and Sherwin Kuan maintain their wedded bliss by keeping their marriage their first order of business. Their work is just that—work. It will come and go. Their employment, while exciting, is ephemeral. Their relationship, while mundane, is for life.
Happy Valentine's Day, lovebirds.