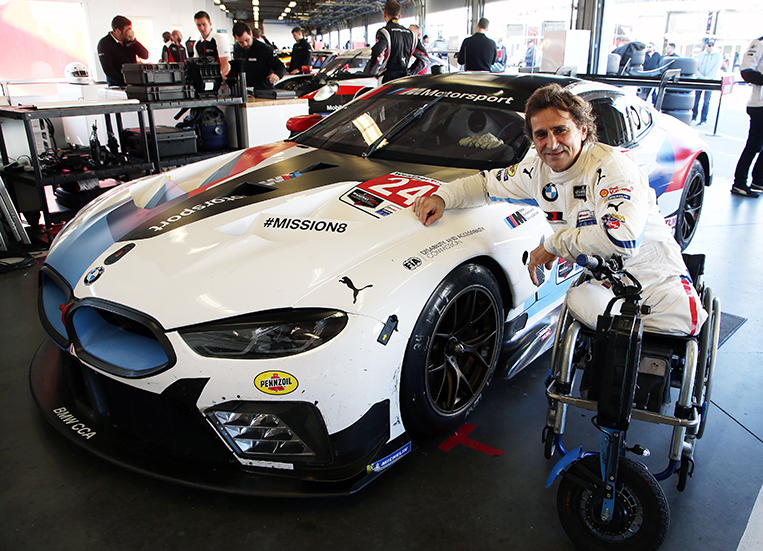 Meet Alessandro "Alex" Zanardi. If that name sounds familiar, it's because this guy has been around for quite a bit driving in different motorsport series. During my years as a youngster playing Formula 1 video games on the Sony PlayStation console, I used to jostle for the lead with Zanardi's low-resolution effigy—I raced him with my virtual Mika Hakkinen. Gaming references aside, this native of Bologna has had a distinguished racing career, bagging championship titles in both open-wheel racers and touring cars.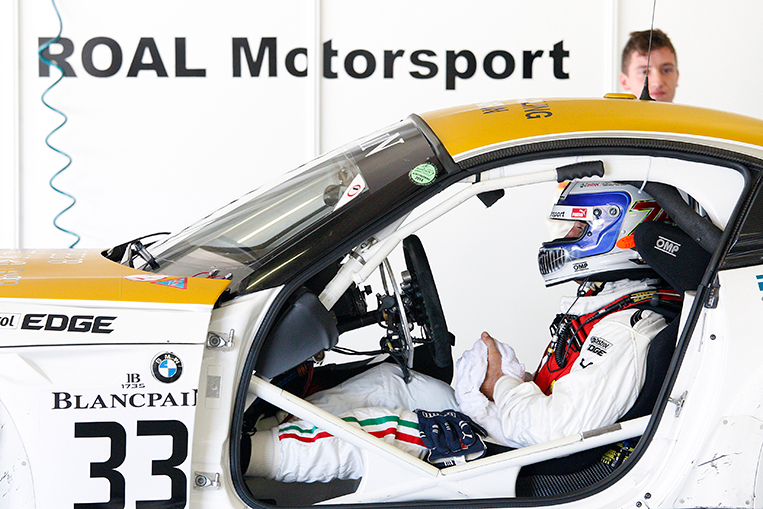 However, life hasn't always been fair to Zanardi. Besides a spell of underwhelming stints in uncompetitive hardware, one fateful day in 2001 would change the Italian's life forever. While leading the American Memorial CART race at EuroSpeedway Lausitz in Germany, Zanardi was accelerating out of the pits to rejoin the race when his cold tires couldn't cope with the sudden surge of horsepower. The car spun onto the track. Unfortunately, Canadian Alex Tagliani was very close by and could not avoid his wayward rival in time. The violent side impact severed the nose of Zanardi's car—as well as both the driver's legs. On-track first responders were able to save his life, but doctors had to amputate whatever was left of his mangled limbs to prevent his open wounds from festering due to infection. That accident at the Lausitzring would ultimately end his open-wheel racing career.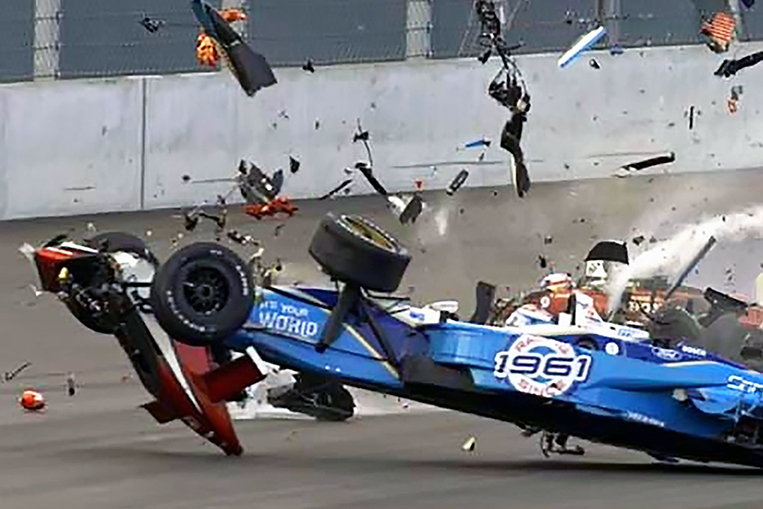 Now, most people would've been content sitting at the sidelines after going through something as horrific as a high-speed car crash. But not Alex Zanardi. Determined to get back to the sport as soon as possible, he started showing strong interest in specialized controls to aid drivers with restricted mobility. Not only would this enable him to go back to his old flat-out ways, it was also something that would help him come to terms with the physical limitations brought about by his injuries.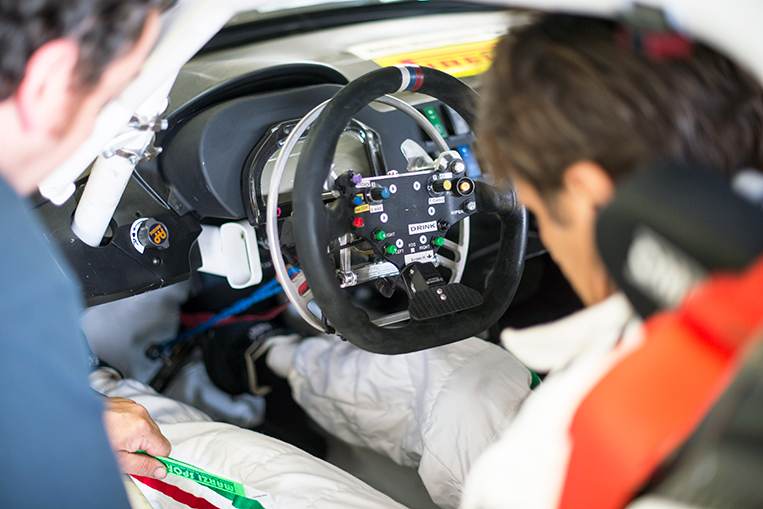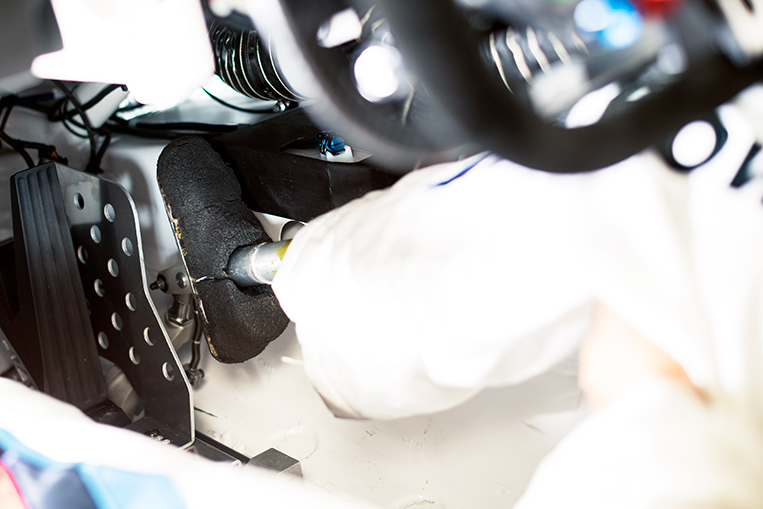 A partnership with the BMW M division that now spans almost two decades would see him witness the evolution of control systems for use by drivers with disabilities. Starting out in 2003 with a BMW 320i touring car equipped with a manual clutch and an H-pattern shifter, the efforts to develop these control systems over the years have taken advantage of technologies such as the sequential transmission and have adapted to current motorsport series where several drivers have to take over for a stretch of the race.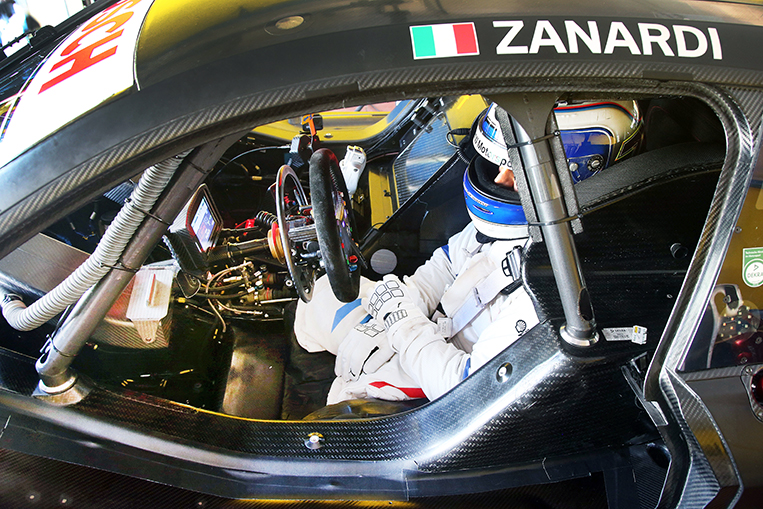 Development and continuous improvement of these systems led to the creation of a special BMW M8 GTE fielded by BMW Team RLL in the recent 24 Hours of Daytona race. This particular M8 came with a system that allowed Zanardi to basically manipulate everything in the car using his arms and hands. Older iterations had made use of his prosthetic leg to actuate the brakes, but the lack of lower extremities made it harder for his body to cool down and last long in a very hot cockpit. The M8 GTE's controls gave him a fighting chance of actually surviving the grueling endurance race.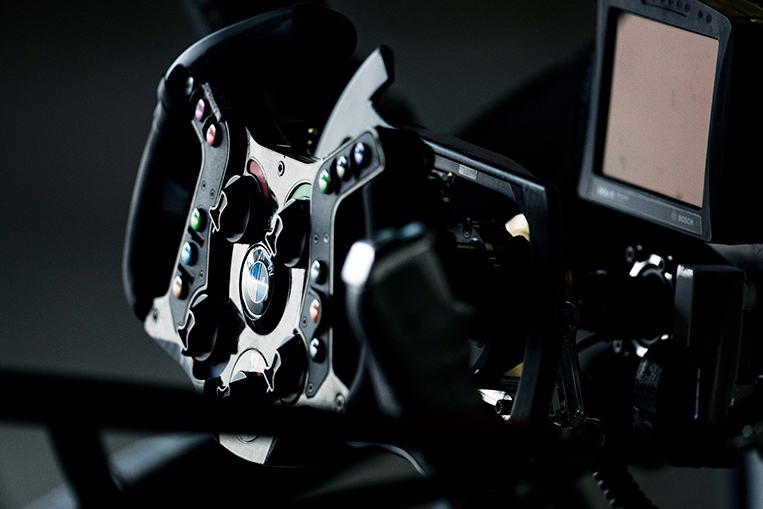 There are two major parts of his M8 GTE's controls. The first one is a customized steering wheel with integrated accelerator and gear-change controls. This tiller is designed to be operated with both hands if required. The throttle and upshift paddles are mounted behind the wheel, within easy reach of Zanardi's fingertips and allowing him to control the engine and semi-automatic gearbox simultaneously while working the steering.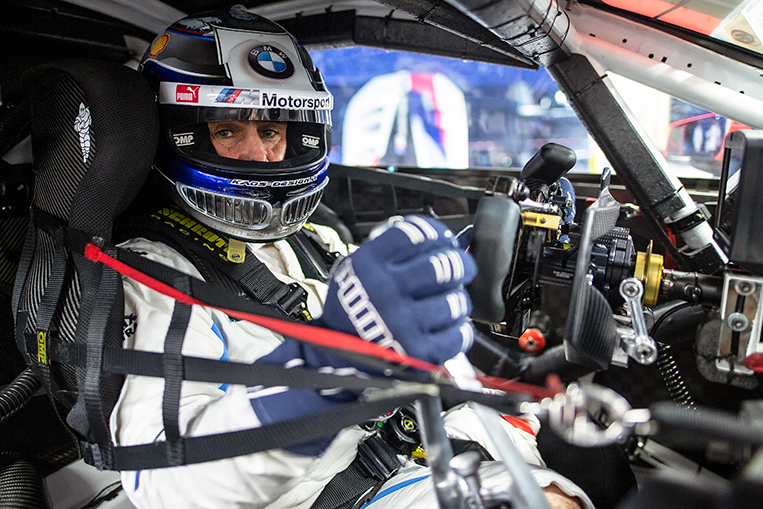 The second part is the brake lever to his right, which is pushed forward by his right hand to activate the brakes while a finger-operated button on top downshifts the transmission. This ingenious design not only lets Zanardi change gear ratios while braking at the same time, but it also allows him to brake later and harder. Aside from the force he applies to push the lever forward, the car's inertia during braking allows him to lean on the lever, increasing his mechanical advantage in operating the brakes.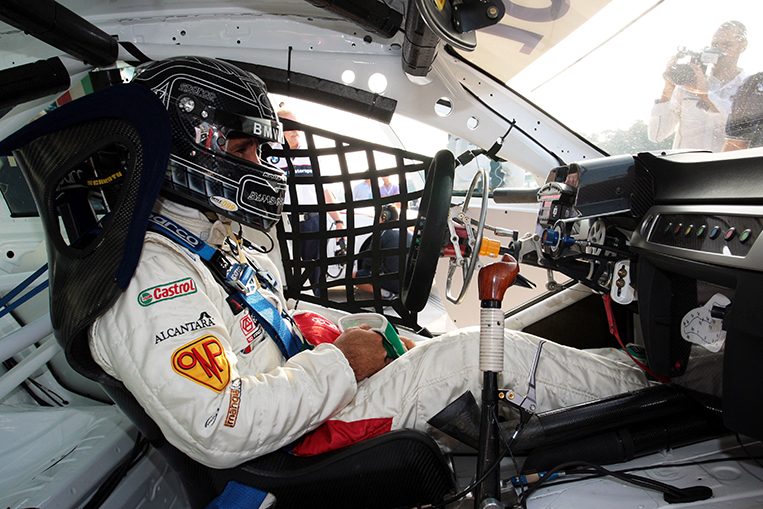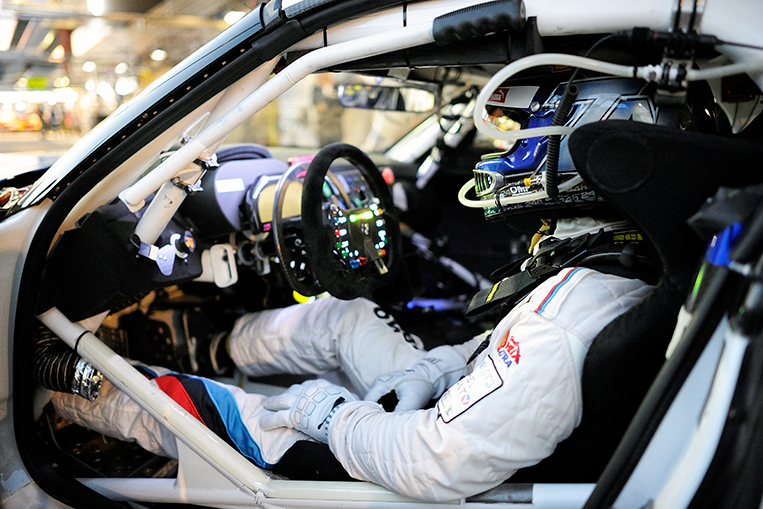 This setup of hand controls makes it possible for the pedal box to be left untouched. This lets Zanardi share the car with able-bodied drivers who could easily jump in and set off from the pits. The driver-change procedure is a sight to behold. Zanardi quickly and easily changes places with his fellow race jockeys, swapping in his special steering wheel and booster seat in the process. With minimal to no delay, the M8 GTE can get back on track. Also, racing without prosthetic limbs enables Zanardi to stay out longer as it slows down the onset of fatigue.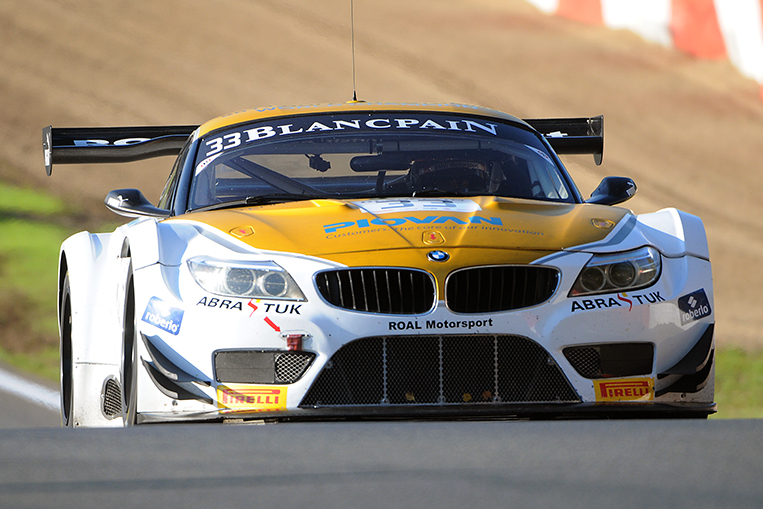 For Alex Zanardi, who is also an accomplished Paralympian, anyone who puts his heart and soul into what he does can achieve anything. The technology developed by him with BMW may one day pave the way for the physically impaired to not only drive on normal roads, but also open the doors for them to compete in motor racing. It's therefore safe to say that aside from its sporting aspirations, BMW's M division now stands for something more noble: mobility. Respect.