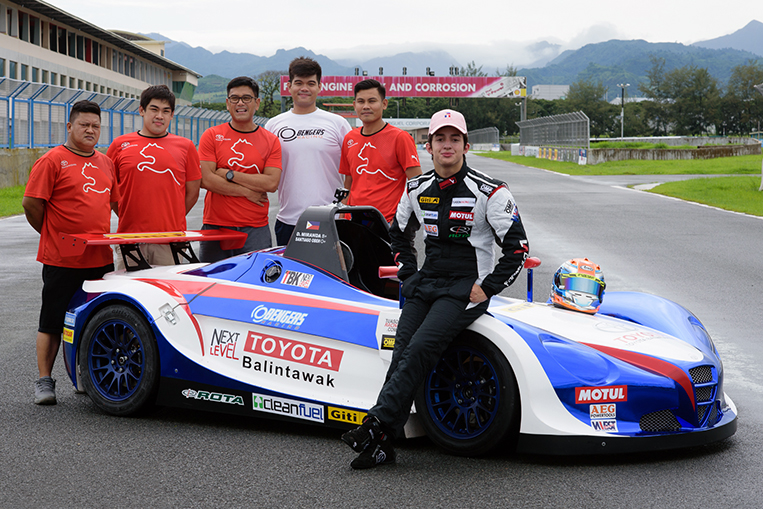 When people watch a race, they tend to only see the fast and colorful cars—with their head-turning liveries showing all their proud sponsors and partners.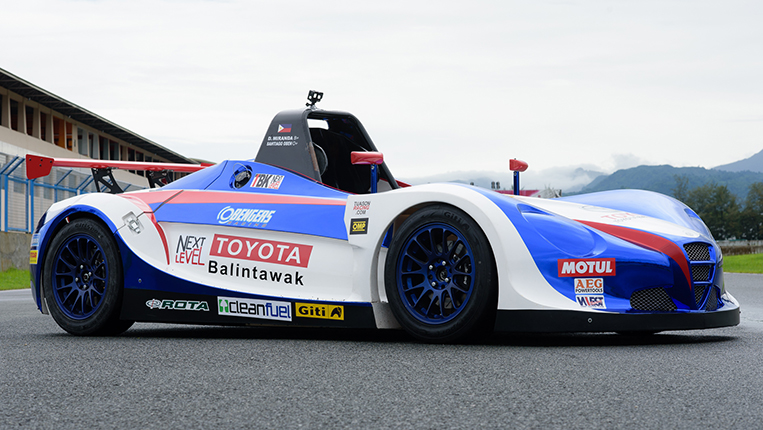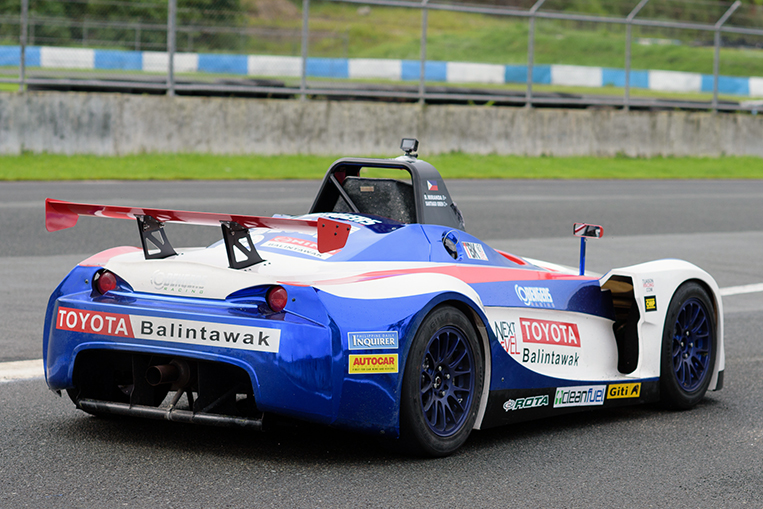 Fans also often focus on the good-looking drivers, who get to pose for pogi shots like this…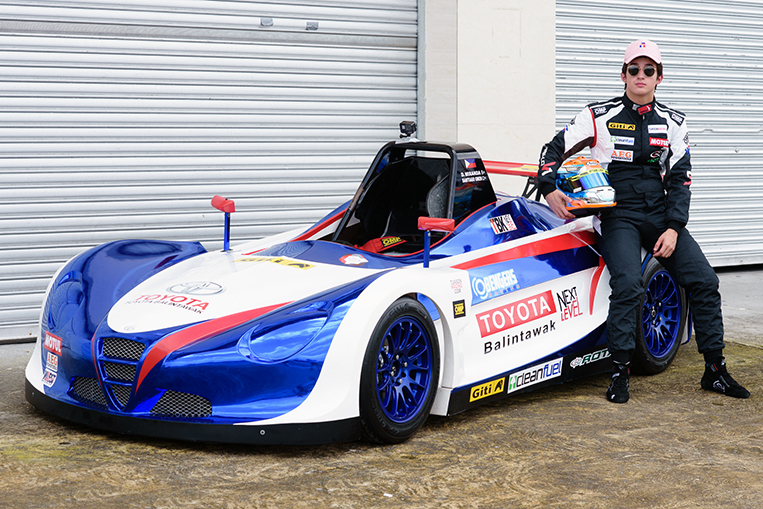 What spectators fail to notice are the hardworking members of the team—they who push and pull, who fix and improvise. They're the unsung heroes of every racing team, especially of the tight-knit Obengers of Toyota Balintawak.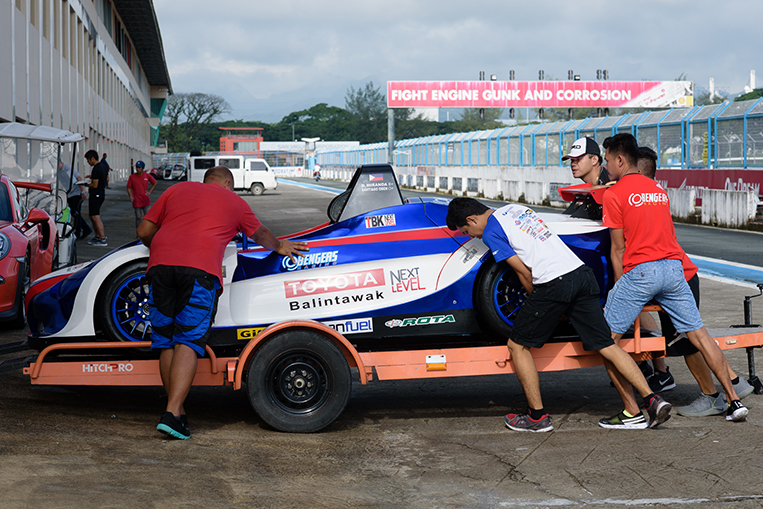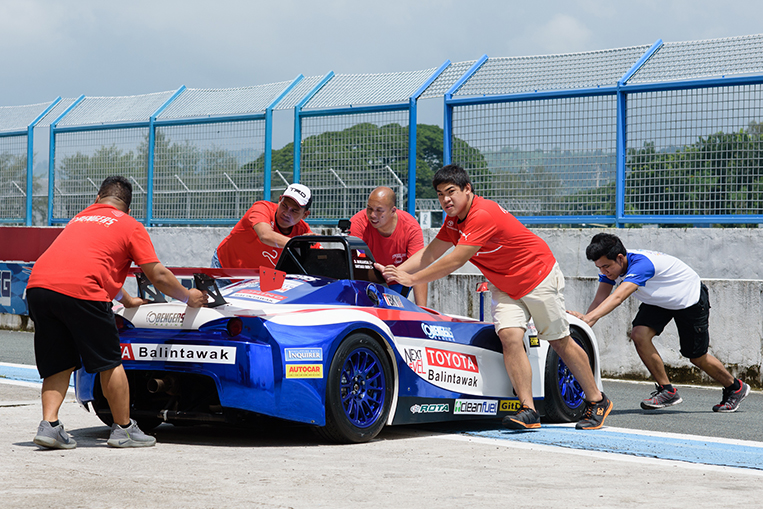 This team has been competing in the one-make racing series of Toyota Motor Philippines, popularly known as the Vios Cup. In fact, the group won the 2017 championship in the series's top Super Sporting Class, with its young driver Daniel Miranda behind the wheel.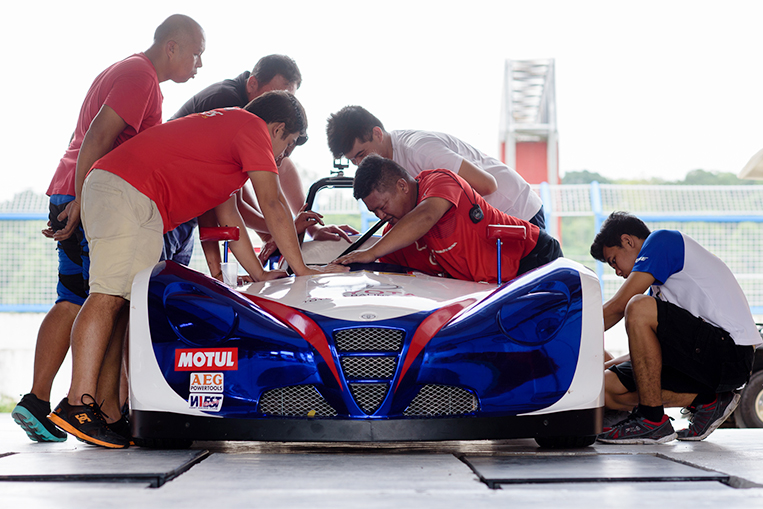 This year, Team Obengers is scaling new heights by joining the maiden season of the Giti Formula V1 Race Challenge, whose second leg is scheduled this weekend (August 11) at Clark International Speedway.
"Joining Formula V1 is a decision to challenge ourselves to level up and take the next step," Team Obengers principal Cosco Oben says. "One of the core values of the Oben Group is 'driven,' and we want to demonstrate this value in everything we do. Not only in our business or work, but also in racing. The plan was to join FV1 in its second year, but when our coach Roland Hermoso and I went to Batangas Racing Circuit to see the first race, we knew it was better late than never. I talked to some team owners, managers and coaches to inquire about running a team, and got convinced. Daniel was my first choice to be our FV1 driver because not only is he very talented, he also embodies all the core values of the Oben Group—a fine, young man who is driven, level-headed, respectful and humble. He's a team player and shows malasakit toward the team. All these traits of his combined with his impressive driving skills made our decision easier."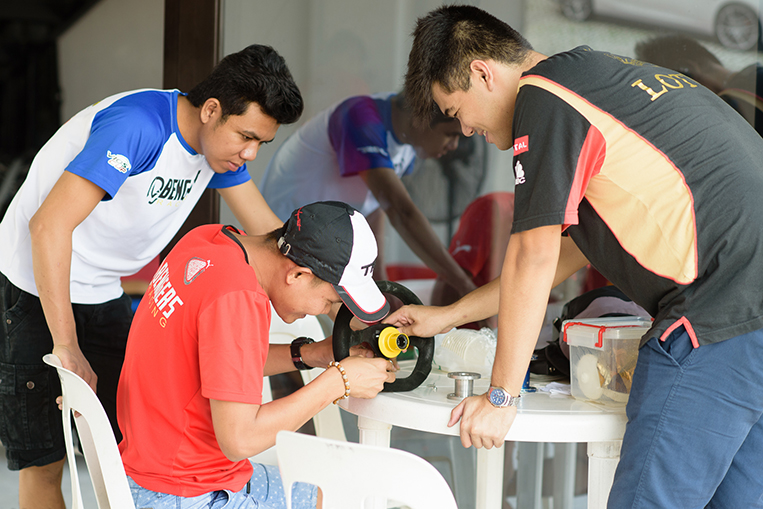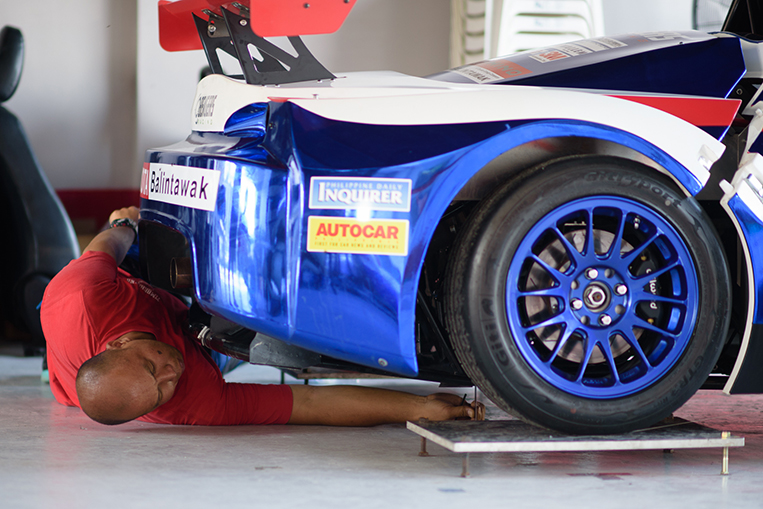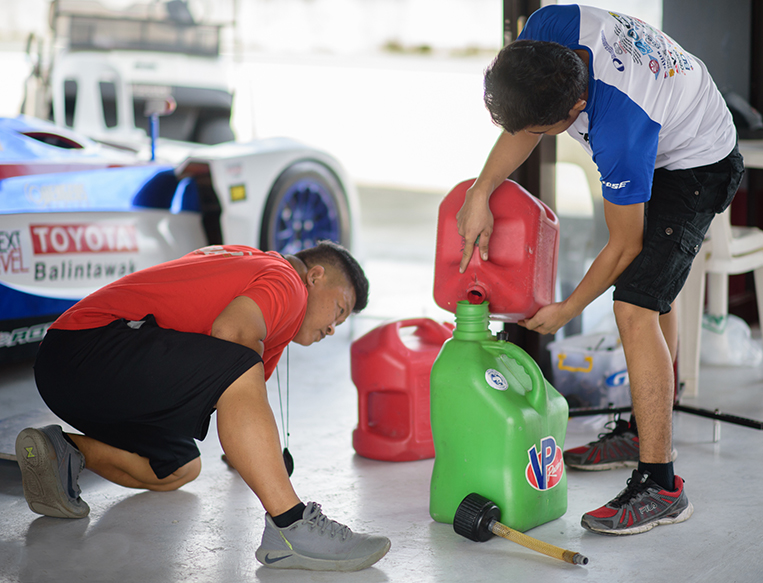 Although the team has an exceptional (and dashing) driver in the 21-year-old Miranda, the real backbone of the group is the crew that prepares and tweaks the car for every race.
"The heart of the Oben Group's Toyota dealerships is the people, and that's also how Boss Cosco treats his team," shares Toyota Balintawak general manager Mark Tejada. "Drivers recognize them for their hard work. Mechanics are very proud to be able to make sure the cars are up and running. They're passionate about it. They're very proud to be part of the Obengers. The key word is 'family'. Everyone is equal. They're all here to be behind Daniel. You can see that when we perform well, everyone is so proud. They all have a role to play. I'm very happy we took on Formula V1."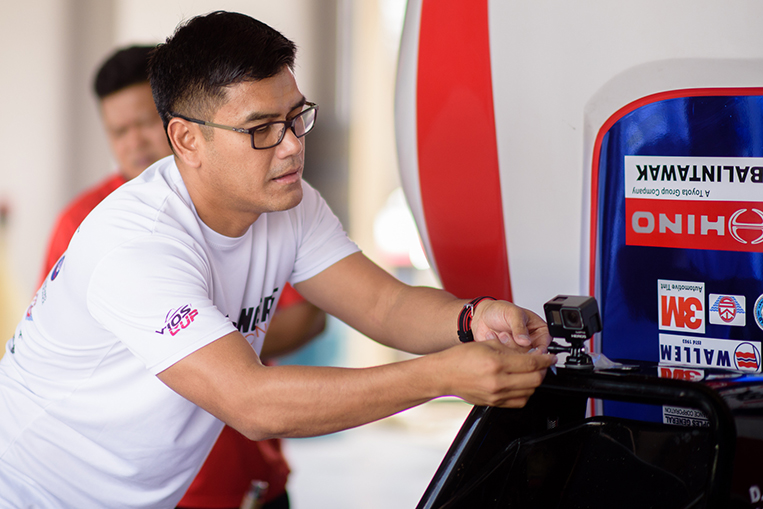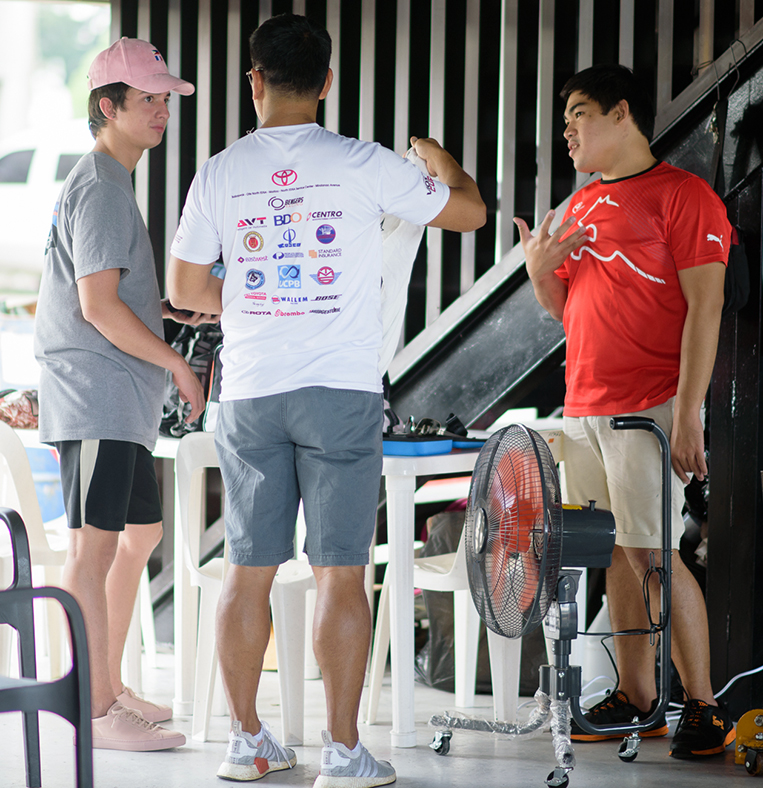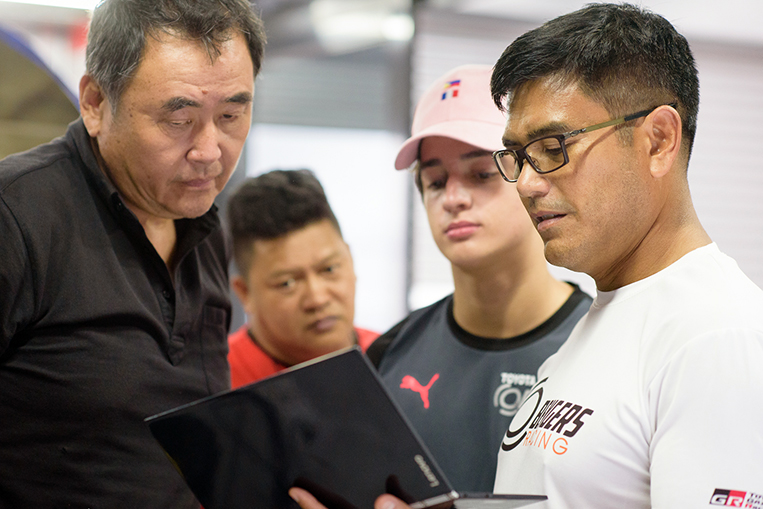 The team's coach, Roland Hermoso, agrees: "There are several personalities on the team who make it very, very fun. It's not only the racing or the winning, but also the camaraderie. It's a very fun team to be with. No boring moment."
Hermoso and team manager Paolo Agregado are the ones tasked to ensure the readiness of Miranda in driving the car and extracting the most out of the machine.
"It's good that I'm working with a driver that has real talent," declares Agregado. "He brings a lot of things to the table as a driver, while I take care of the mechanical side with our technical team. I would want to see him progress further, and Formula V1 shows how he can compete against top drivers. For FV1, the bar is really high, but we have Daniel and coach Roland who has experience racing in other countries, so I think that's an edge for us. The concept of kaizen resonates with me. Every time I'm racing, I always think that there are still things that I can improve on. I try to bring that mentality to the team by improving processes and making things easier and more efficient."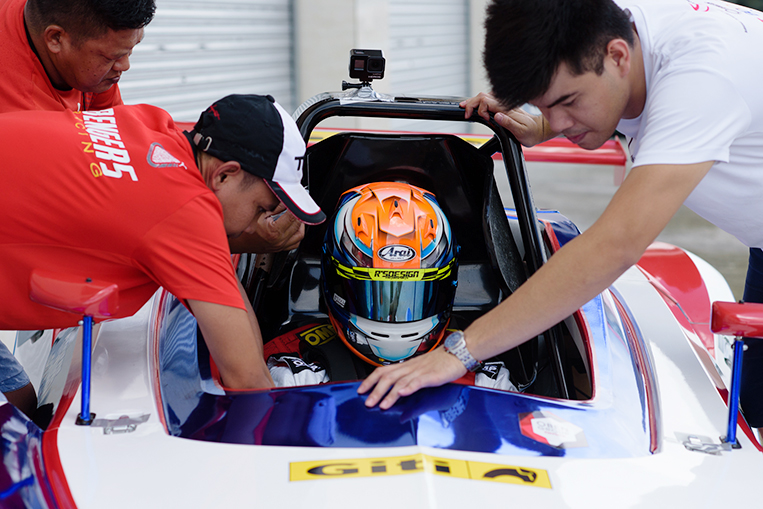 "We've already had three practice sessions, and so far we are progressing well," team boss Oben reveals. "Daniel is fast to adapt. Although we only have one car in FV1 requiring only a few mechanics, we want them to be as organic as possible. Our crew members from all our dealers are so proud knowing that they are part of the team. It provides them an experience that they can always be proud of. They get to enhance their skills, and they get to practice the value of teamwork and communication in order to get the job done and achieve positive results."
Speaking of communication, the team's PR manager, Marc Soong, has this to say: "When I met Daniel last year, he wouldn't even talk. Little by little, we helped him learn how to communicate better. I'd like to contribute to the Obengers the expertise I've honed while doing PR for my family's own companies. As a team, we have to figure out what our objective is. What are we doing for the sport? And what's our message? We want to inspire random people, like the kids who follow us on social media and tell us how much they can relate to the Obengers."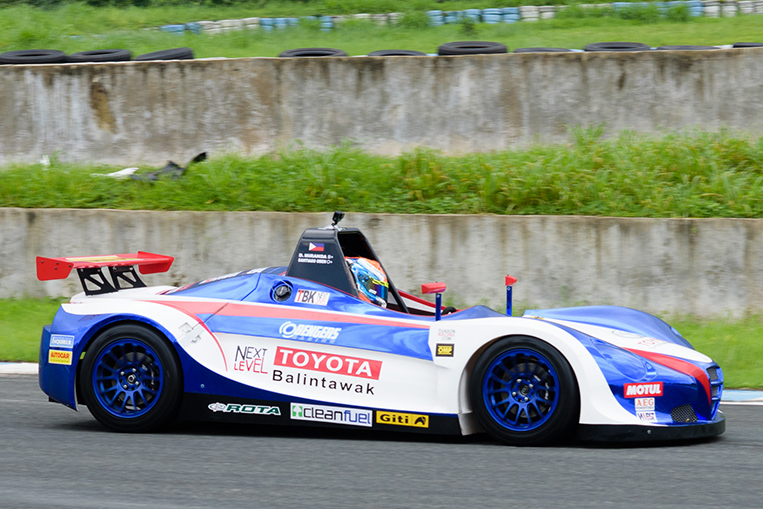 The next time you watch an automotive race—any race—remember that it isn't just a competition among popular drivers. There are so many devoted individuals behind the scenes who give their very best so that your favorite team has the best chance of winning. This can't be any truer than with Team Obengers, whose every member knows and breathes dedication, unity and selflessness. See them in action at the next Formula V1 race.
This branded article was produced in partnership with Oben Group Toyota.