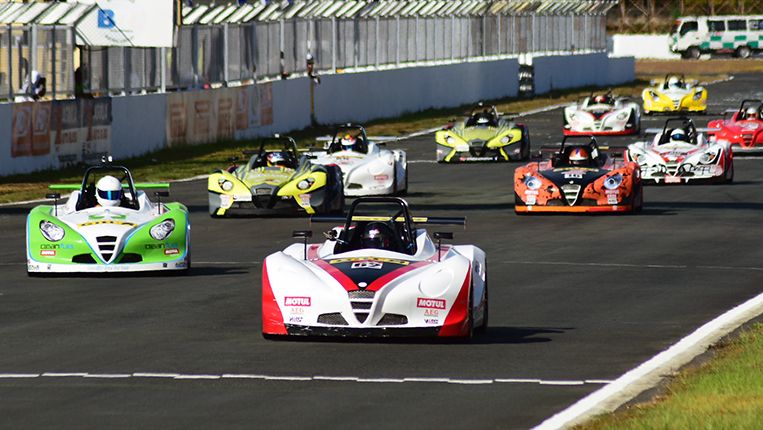 The maiden season of the Tuason Racing School-organized Giti Formula V1 Race Challenge kicked off last weekend at Batangas Racing Circuit. It was a gathering of longtime racing rivals alongside the most promising newcomers in the sport. The 13-car grid is made up of drivers not just from the local scene but also from overseas. And in case you're wondering, the series name refers to title sponsor Giti Tire.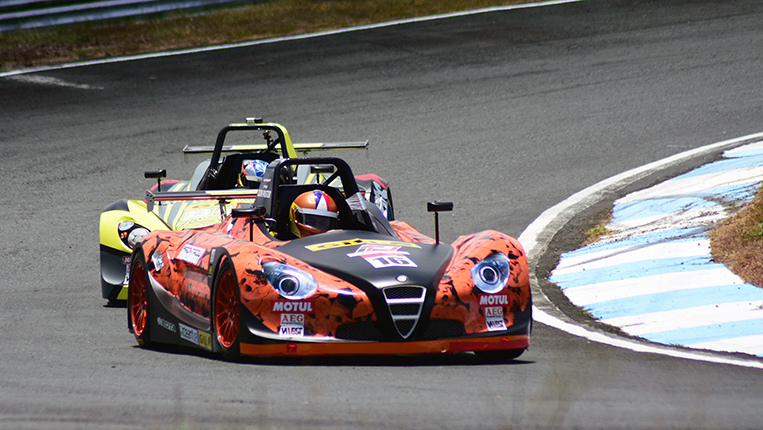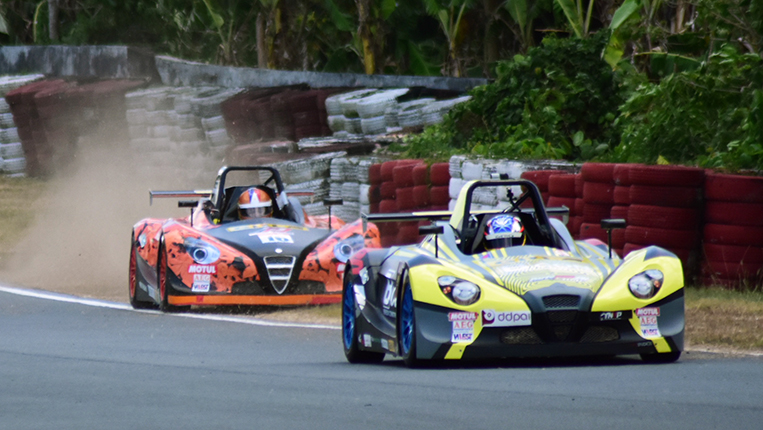 Formula V1 cars are powered by a Toyota Vios-derived 1.5-liter four-cylinder gasoline engine that seems to have been tweaked a bit as it is now reportedly rated at 110hp (versus the officially declared 106hp by the Japanese automaker). The powerplant is mated to a five-speed, short-shift transmission mounted on a very light 530kg body that somewhat resembles an oversized go-kart with more sophisticated aerodynamics. As a result, these FV1 racers showed impressive track times, capable of putting serious sports cars to shame.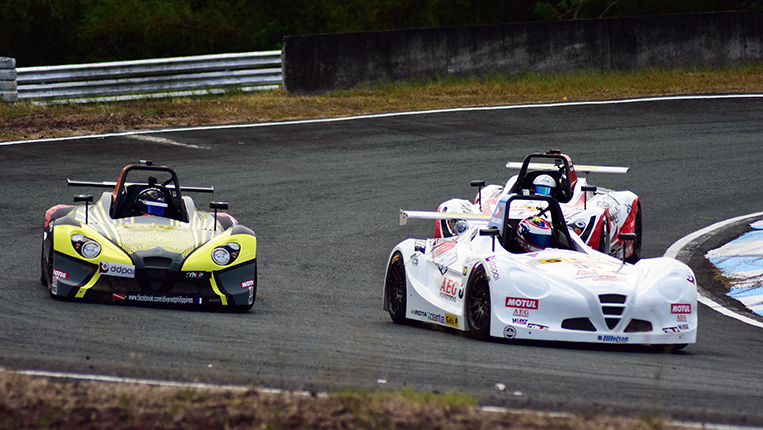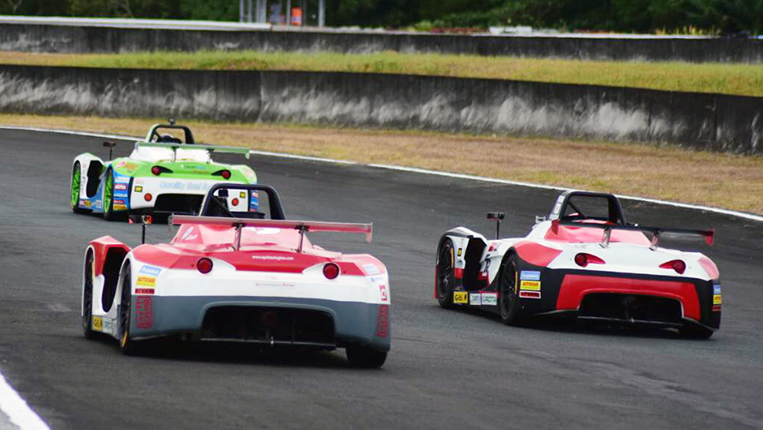 Things got heated in the Pro Class with Asian Formula 3 alumnus Tyson Sy (Parts Pro Racing), Asian V8 driver Don Pastor (Frontrow Racing) and Vios Cup champion Luis Gono (Cleanfuel) battling it out for the victory. Sy dominated Race 1, while Pastor won Race 2. Gono placed third in both contests.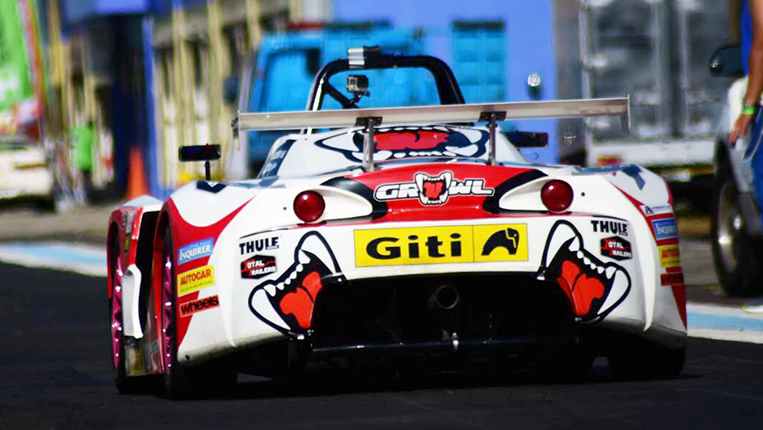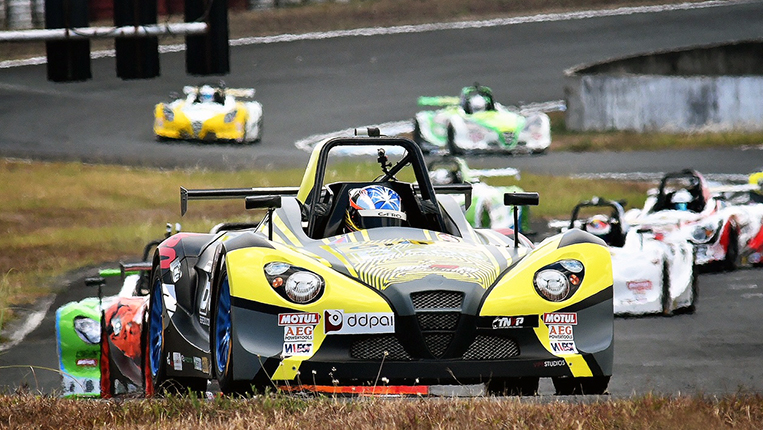 The Am Class had its share of gritty excitement, too. Ex-karter Sean Smith (Parts Pro Racing) and Jussi Hoikka (Growl-Thule Racing) were pretty much neck-and-neck in Race 1 as Smith kept a very slight lead until the last lap—before Hoikka seized the win by a mere fraction of a second. Race 2 saw Smith giving Hoikka some hefty payback by taking the top spot with a substantial lead to the checkered flag.
Meanwhile, Vios Cup celebrity champ Dominique Roque (Cleanfuel) valiantly battled for third place with Aussie first-time formula racer Shane Henderson (Parts Pro Racing). Alas, the latter got the coveted position in both Races 1 and 2.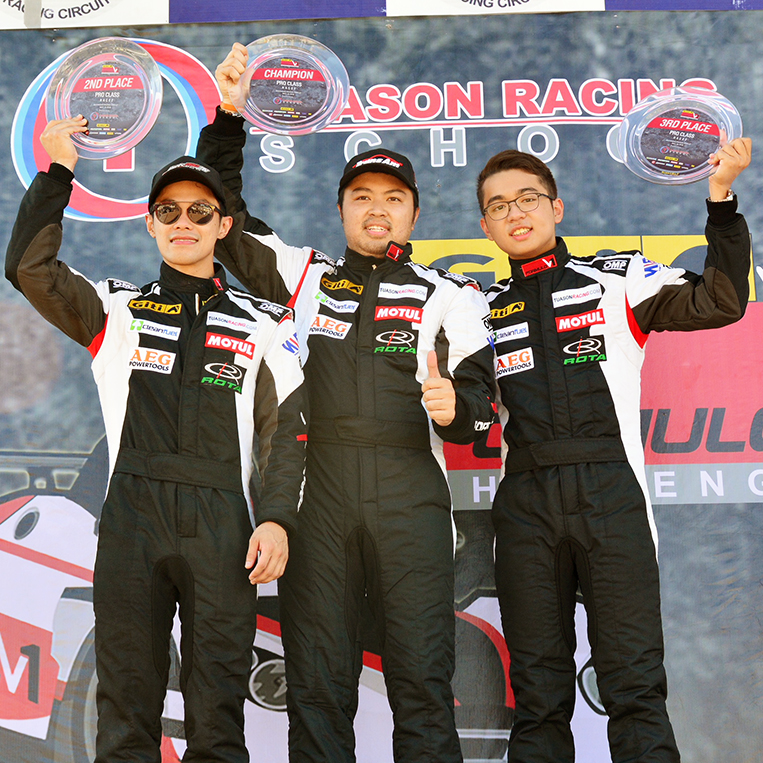 According to TRS boss and FV1 founder JP Tuason, the new race series is perfect for competitors coming from grassroots racing. The overall winner will get to compete at the famed Fuji Speedway in Japan in November. In the meantime, the next leg is set for August 10-11 at Clark International Speedway.