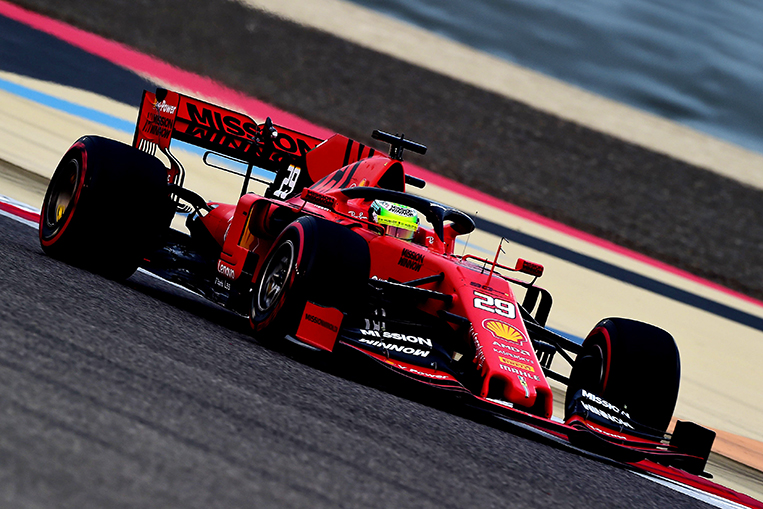 While I profess to be an Ayrton Senna fan first and foremost, it was the driving exploits of Germany's Michael Schumacher that really got me hooked on Formula 1—a sport I began watching in the late 1990s, just as the Red Baron was about to unleash his five-year supremacy as the lead driver of Ferrari. Come to think of it, maybe Michael is really number one on my list. Maybe I just like citing Senna because it's the cool thing to do.
It was a sad day for me when Schuey left the Scuderia after the 2006 season, and it was just as sad when he retired for the second time as he parted ways with Mercedes at the end of 2012. But neither one of these exits was sadder than his unfortunate skiing accident in December 2013, a tragic mishap that left him in a coma. His family has been firmly secretive when it comes to Michael's condition, but there is every reason to believe he remains bedridden.
Even if you're not a fan, all you need to do is recall Herr Schumacher at the height of his success as his sport's winningest driver (he's a seven-time champion, lest you forget)—and then picture him now as a helpless convalescent who has been confined to a room for more than five years now—to understand the motorsport community's joyous celebration when his 20-year-old son Mick tested Ferrari's current SF90 Formula 1 car in Bahrain earlier this month.
There are simply no words to describe the feeling of laying eyes on a young, new Schumacher donning Ferrari's scarlet overalls.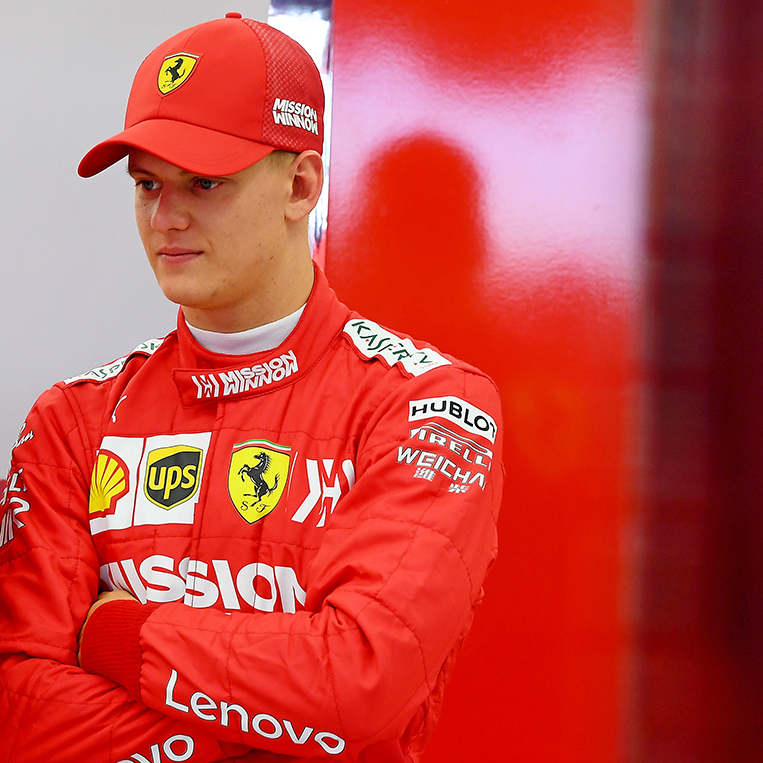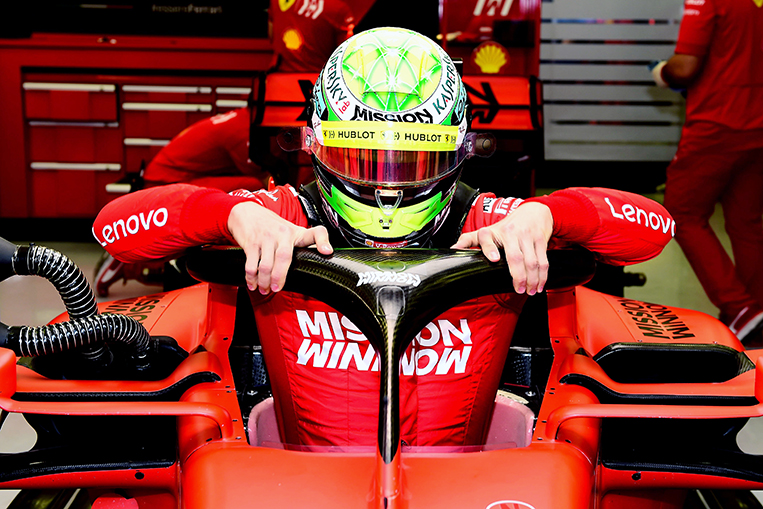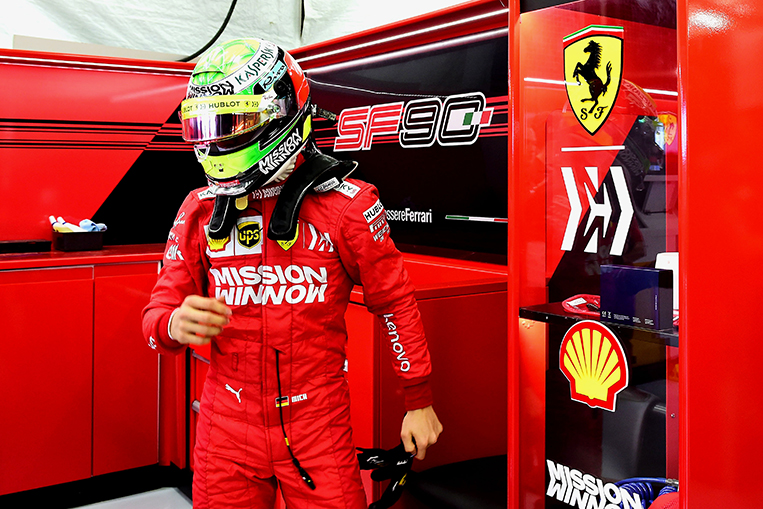 According to Ferrari, Mick completed 56 laps (or 303km) behind the wheel of the SF90, with his best time of one minute and 29.976 seconds around the 5.41km Bahrain International Circuit comparing decently with those of the regular F1 drivers.
"I really enjoyed today," said the 2018 Formula 3 European champion after the test. "It felt like home in the garage from the very first moment, with a lot of people who have known me since I was very young."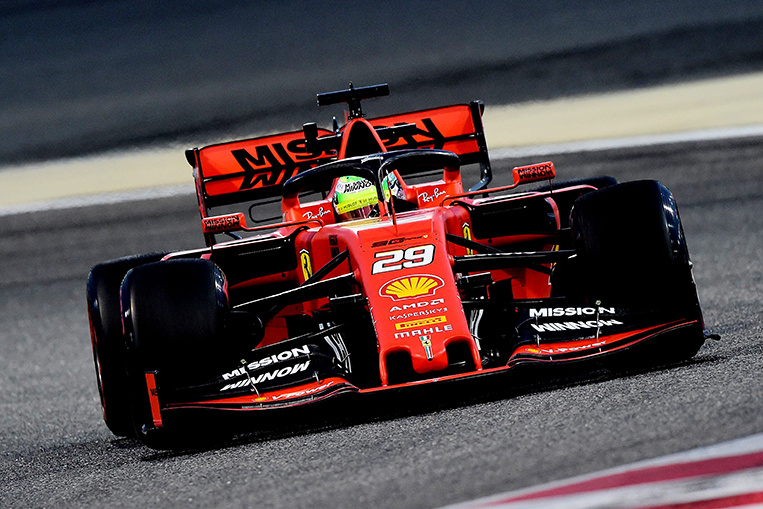 But forget about Mick wearing a Ferrari suit and driving a Ferrari F1 car. Forget about all the nostalgia that comes flooding back with this story. I just want you to see this photo of Corinna Schumacher (Michael's wife and Mick's mother) emotionally looking on as her son was conducting his first F1 test drive.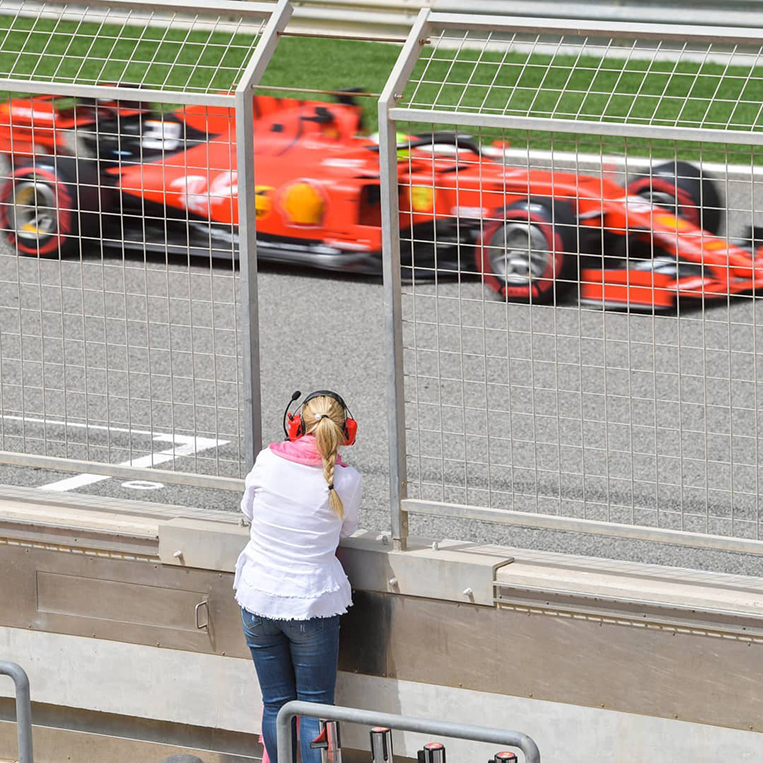 I don't know if Formula 1 can create a more powerful image this season. May Mick Schumacher successfully follow in his dad's footsteps. Hopefully as early as next year, when the Maranello-based team finally (fingers crossed) gets rid of the error-prone Sebastian Vettel.