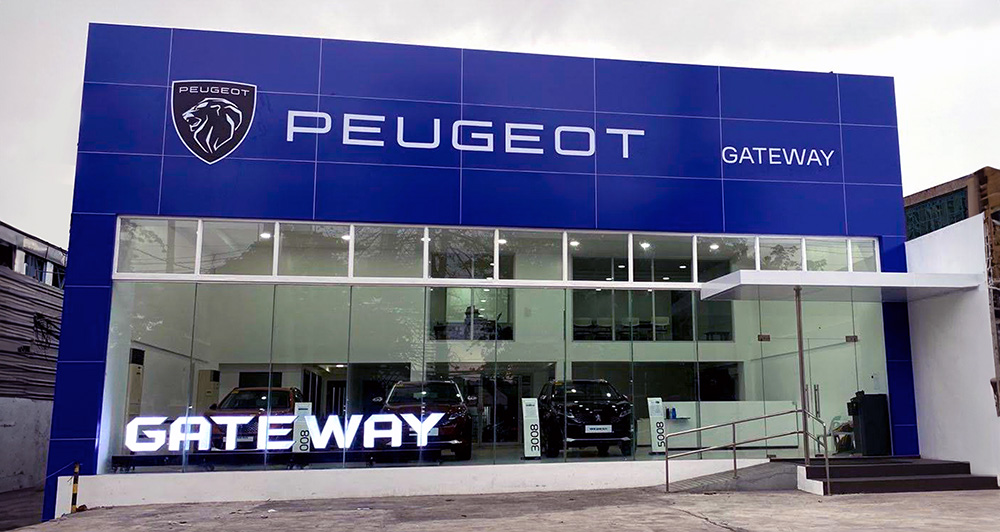 If there's one thing that automotive brands have been doing in our country in the past few years, it's establishing a brand presence. One of these is having unified dealership identity, where there is a common design language across all of the dealerships in the country, regardless of the management.
Under Astara Philippines, Peugeot Philippines is the latest brand to adopt this approach. It has recently unveiled three redesigned dealership facilities that follow Peugeot's global showroom design. These are found in Bulacan (currently on soft opening), Manila Bay, and Pasig.
The brand's new logo and new font will be placed in front of a vibrant blue background, which should be a very eye-catching and elegant way to distinguish itself from other dealerships from the outside. Inside, the minimalist showroom will feature predominantly white walls. Of course, its cars will still be the main focus, with very minimal fluff or distractions.
Eurorepar Car Service has also been accredited by Stellantis (the parent company of Peugeot) to be the supplier of spare parts, especially for owners of older, out-of-warranty vehicles.
Peugeot Philippines is set to open three more dealerships in Bonifacio Global City, Iloilo, and Cagayan de Oro within the year, bringing the total number of showrooms in the country to 14. Of course, expect the rest of its existing dealerships to follow this new design language in due time.