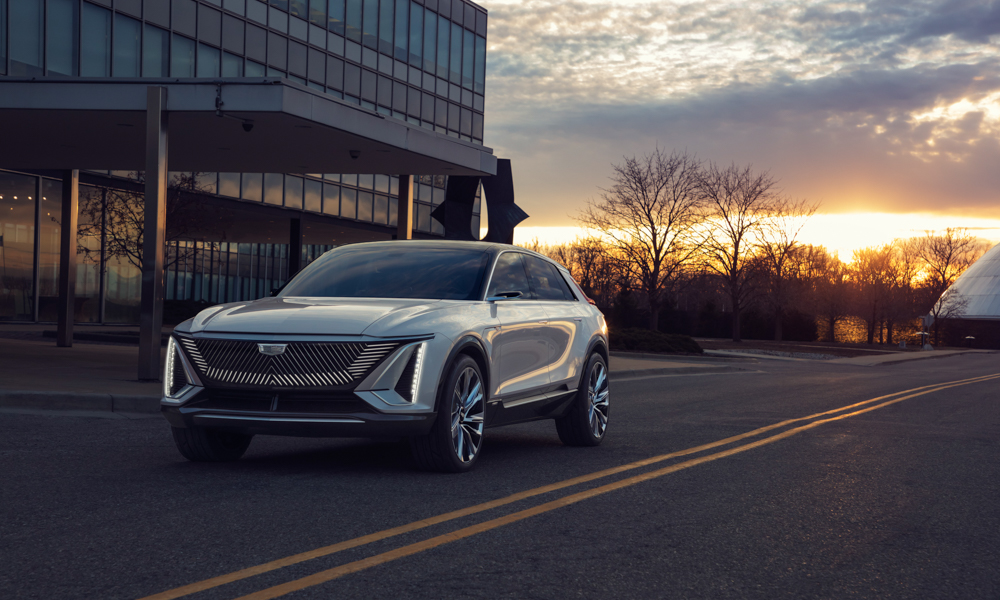 When you hear the word Cadillac, chances are you instantly think of huge American land yachts and house-sized SUVs with massive V8 engines. The brand that started life in 1902 has built up a reputation for creating vehicles with the road presence of oil tankers that are either piloted by pensioners or celebrities. But things might be about to change – at least where the propulsion department is concerned. Meet the Cadillac Lyriq show car, a titanic-sized look at the brand's electric future that comes packed with technology, as well as featuring one of the biggest screens ever fitted to a car.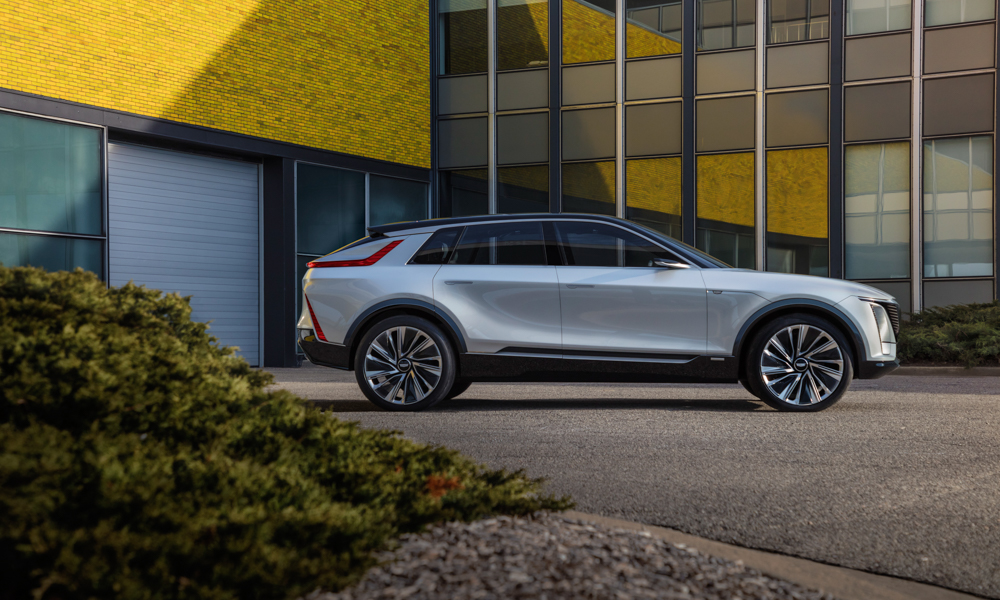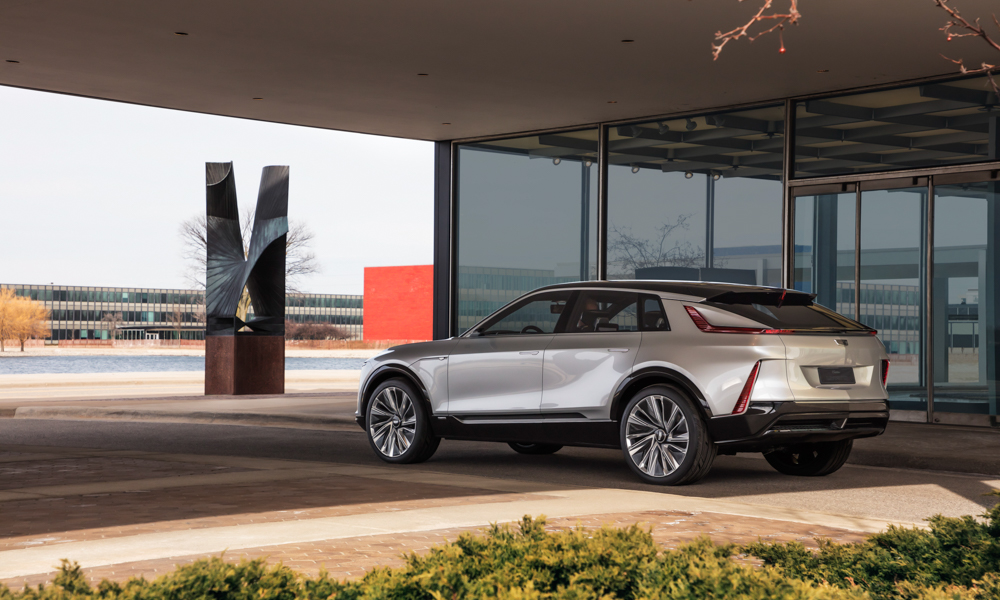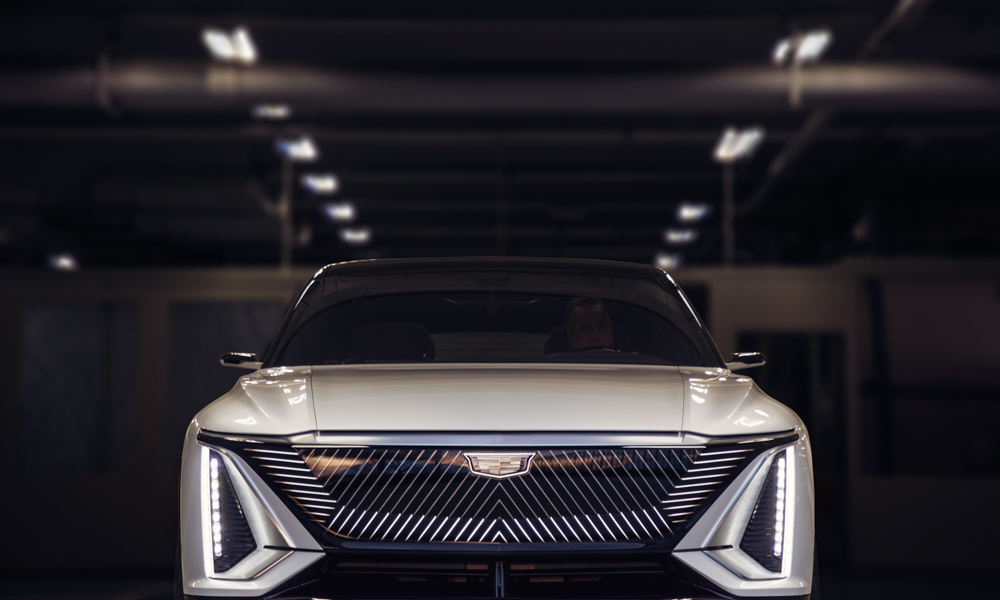 Cadillac's first electric SUV sure does not hold back when it comes to appearance and features. It seems like the firm has thrown everything but the kitchen sink at this imposing vehicle in a bid to impress future buyers of what might turn into a production EV at some point. Starting with the batteries, the American car maker is using GM's new Ultium setup that features NCMA (nickel-cobalt-manganese-aluminum) flat pouch cells. These make the Lyriq's powertrain easier to build and to keep cool. In addition, they also use less cobalt, a rare earth material, and are therefore kinder on the environment. Charging can be done in a variety of ways – from home chargers to fast charging – and with charge rates of over 150kW on DC quick charging docks.
Even before you get inside, the Lyriq starts to wow you by playing a choreographed lighting sequence as a greeting. The badge and then the whole front and back of the car slowly light up and we cannot help but think that it looks like the SUV is smiling when it does that. Intended or not, it is a nice trick. Once inside, the driver will probably be left speechless by the 33-inch advanced LED screen that can display over one billion colors. This currently holds the title for the highest pixel density available on an in-car screen. Basically, tootling along the highway at 55 miles per hour and choosing a radio station has never looked so good, as the massive display handles everything from driver information to infotainment.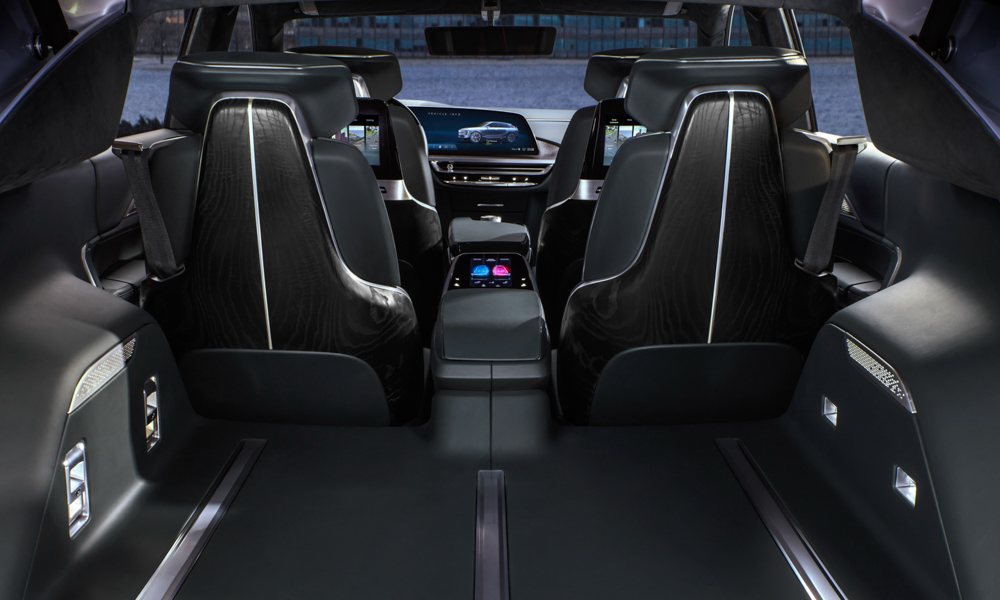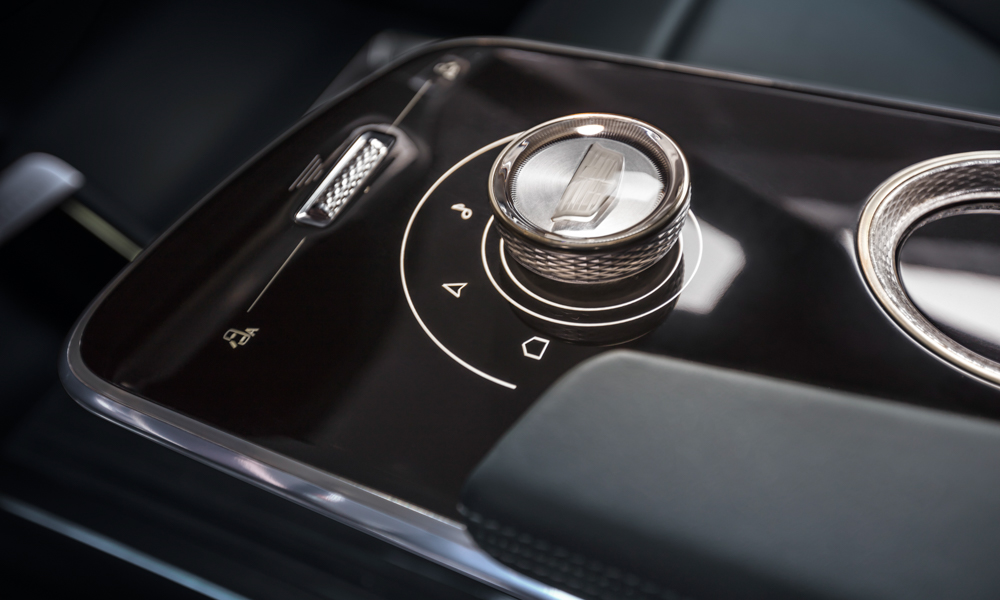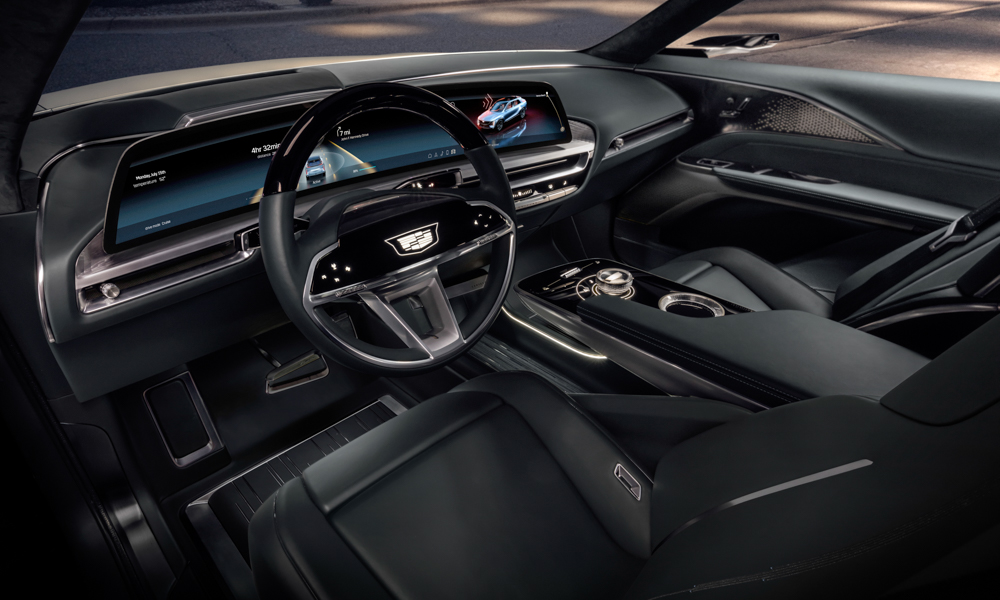 Just in case the driver needs some more time to take in all the features, the car also comes equipped with an enhanced version of GM's Super Cruise semi-autonomous highway driver assist system. Unlike other auto pilot systems such as the one Tesla uses, the Super Cruise feature is limited to more than 320,000km of limited-access freeways in the USA and Canada that have been LIDAR-mapped to help the onboard system of cameras, radars and sensors operate more accurately. The version in the Lyriq promises a proper hands-free experience as it allows for lane changes on-demand that the driver can then witness through the new dual-plane augmented reality-enhanced heads-up display.
If you have driven an electric car before, then you will know that one of the few noises you will hear while driving is that of the tires. With the electric motor quietly humming along, the sound of the rubbers rolling on the highway is usually quite prominent. Cadillac is going to extreme lengths to make the Lyric as quiet as possible by deploying active noise cancelling tech that utilizes microphones and accelerometers. In theory, the only thing passengers will hear should be the crystal-clear sound from the 19-speaker AKG Studio audio system.
On the design front, the Lyriq comes across as imposing but with clean and simple lines, and a cheeky kink toward the rear that delight the eyes in ways not often seen on a Cadillac. The brand's famous logo sits in a "black crystal" grille at the front and lights up when the driver approaches, while at the rear an array of slim LED taillights keep things interesting. You can definitely see similarities to other electric SUVs in there, especially some Chinese-made models, but it also has a good bit of Caddy DNA in the mix and would probably turn quite a few heads if it came rolling down your street. Of course, this show car is unlikely to ever be seen on public roads, but if this is an indication of what Cadillac has planned for its electrified future, then we say bring it on!