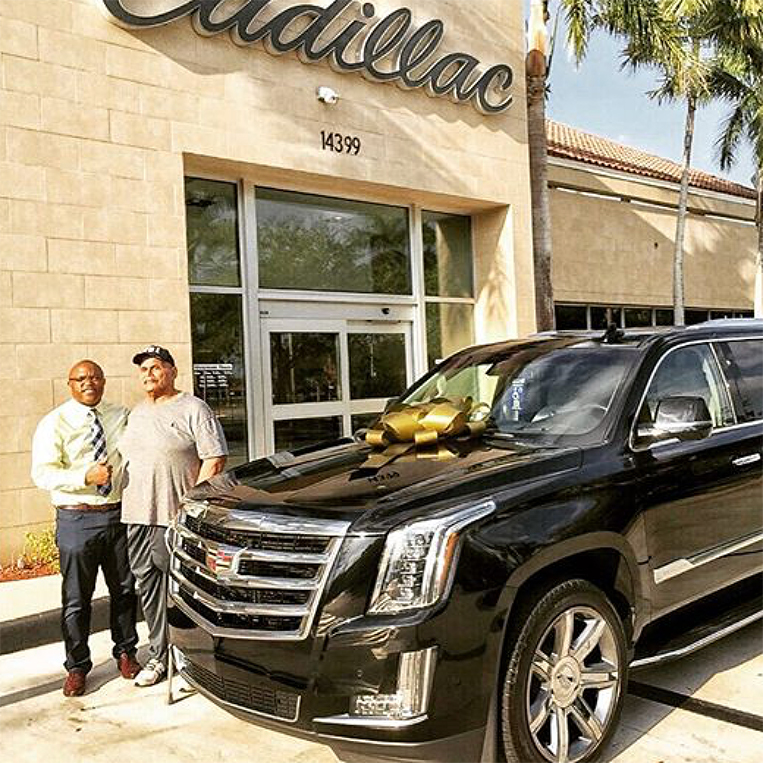 The man you see above is the father of The Rock aka Dwayne Johnson, who shared the photo on Instagram as well as the story behind it. In a nutshell, the Hollywood superstar just got his dad a brand-new Cadillac Escalade. The reason? Here it is, in his own words:
We all got daddy issues. My pops just had his hip replaced and called me and said: "Hey, Mr. D the surgeon really feels like I should have a bigger car since my hip rehab." I cut my dad off and just started laughing because I knew what he was hustling for. I said: "Say no more…I got you… just go down and pick out what you want." Then we hung up and hours later I get this pic. LOL. Hey, my old man was a tough MF on me. He'd kick my ass from one side of the gym to the other for years. I hated it when I was a kid, but grateful for it as a man. I'm lucky I could do this, and thanks for the ass-kicking.
He ended his post with a shout-out to the Cadillac dealership that assisted his pops, as well as with the hashtags #MyDoctorSaid and #NewHipsAndWhips.
If only all of us could get our parents their dream car. Then again, we're sure they're not complaining about the love we send their way. Just be sure to at least let your old man borrow your sports coupe when you finally get it, okay?