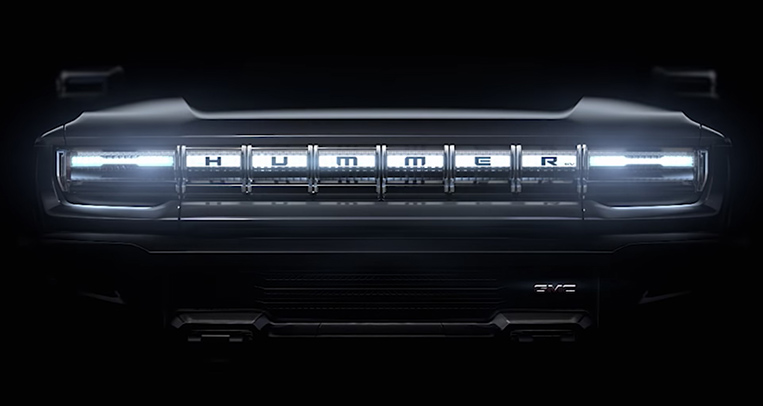 Back in the 1980s, the US military took delivery of a new High-Mobility Multipurpose Wheeled Vehicle, or HMMWV. Because that's hard to pronounce, the name of this go-anywhere troop transporter was simplified to Humvee. Its civilian version became known as the Hummer, and the earlier H1 and H2 models symbolized macho-style over-the-top motoring like few other production cars had ever done. The H3 was a bit more tame, but by the time it hit the road, even hardened SUV fans found the chunky 4×4 a bit too much to swallow. And so the brand eventually fizzled out—until now! A new teaser posted online by GMC gives the world a first glimpse at a new Hummer, and what a machine it promises to be.
All GMC has released so far is a picture of the front of this new Hummer, together with some performance figures. Gone is the internal-combustion engine; in its place is electric propulsion. Up to 1,000hp will be crammed under the hood, accelerating the vehicle from rest to 100km/h in three seconds. GMC also gave a figure for the torque, but it seems a bit odd as it was given as 11,500lb-ft, which translates to over 15,500Nm. We'll see.
Other bits we know about this reincarnated SUV are that it will be fully unveiled on May 20, deliveries will likely start in late 2021, and the vehicle will be built at GM's Detroit-Hamtramck assembly plant, where the firm will also be building other electric pickups. No word yet on pricing or final design, but there will probably be a bigger Super Bowl ad that might show a little more of the latest Hummer.