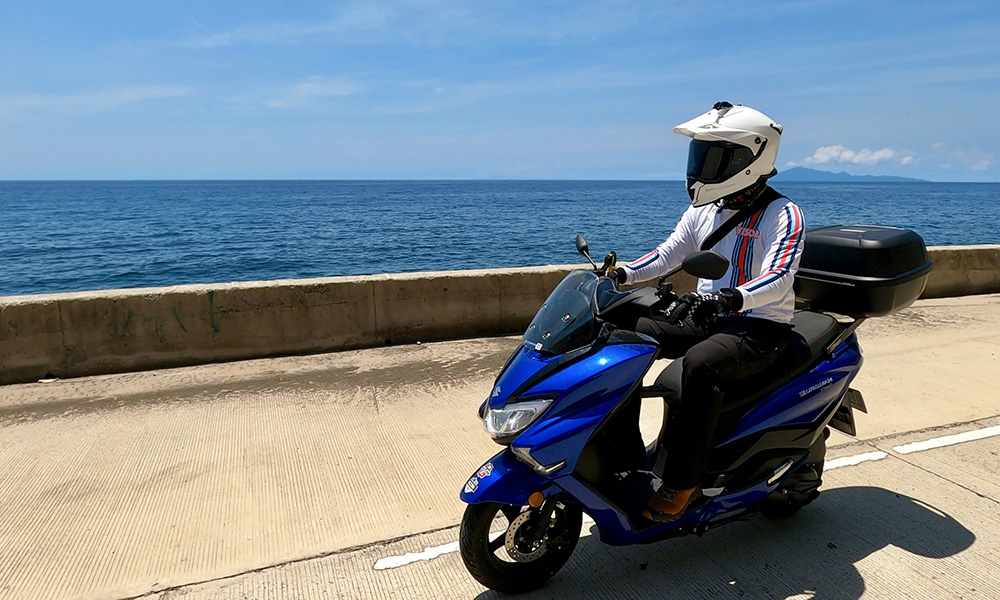 "Hey, you want to ride to Marinduque this weekend?"
Ritche: "Big bike?"
"No! Scooter naman!"
And just like that, plans were made and some minor upgrades were in order. My riding buddy Ritche and I had been planning an out-of-town ride for several months now, and when the opportunity came up, I thought: Why not put some miles on our long-term Burgman unit then?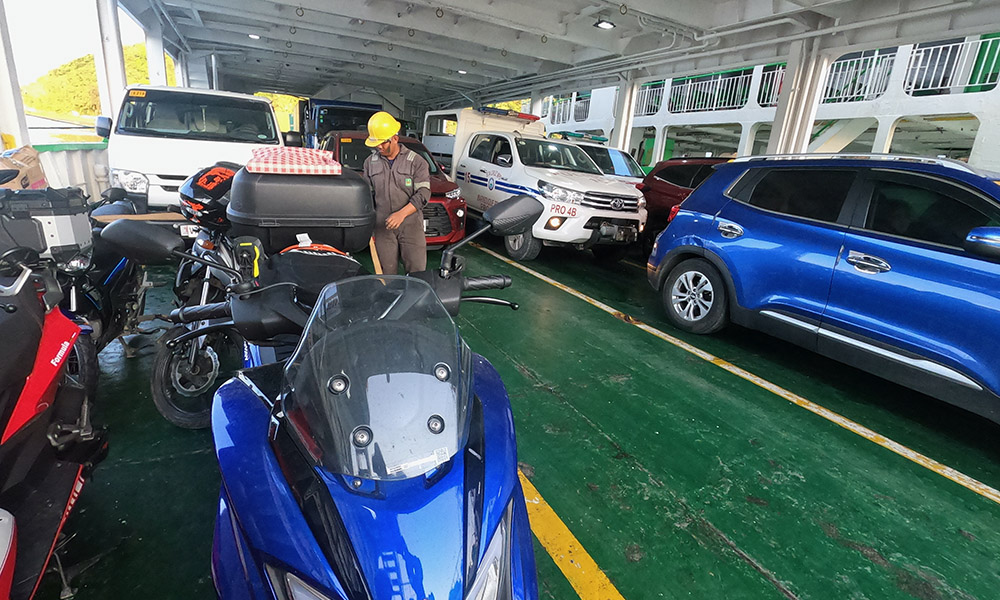 Besides, I knew the roads of Marinduque like the back of my hand since I went there regularly for the family business. Taking a small bike this time would be a bit of an adventure, not least being we'd be restricted to service roads and the Pan-Philippine Highway. Once on the heart-shaped island, however, it's ideal for small bikes because of the narrow and twisty roads.
Since our Suzuki Burgman Street displaced all of 125cc (and Ritche's Italjet Formula was also the same), there'd be no expressway access for us this time. On the one hand, we'd take at least an hour longer than the usual three-hour ride to Lucena from Alabang. On the other hand, we'd also save a few hundred pesos on toll fees, about a thousand or two in gas, plus get to enjoy the scenic route of the Pan-Philippine Highway (or so we thought).
To make the Burgman road trip-worthy, I opted to fit a 45L Givi top box as well as a pair of 40W auxiliary lights. Thus equipped, Ritche and I rendezvoused at Shell Molito in Alabang at half past five in the morning for our 145km transit to Dalahican Port in Lucena.
We had a full tank of gas each, several thousand in pocket money, and two sets of dry clothes. What could possibly go wrong?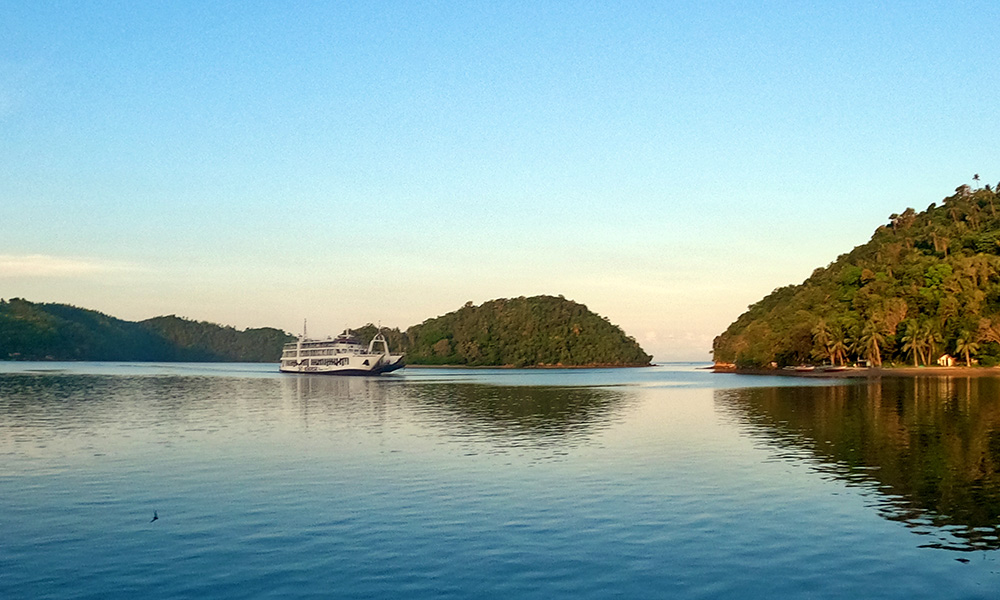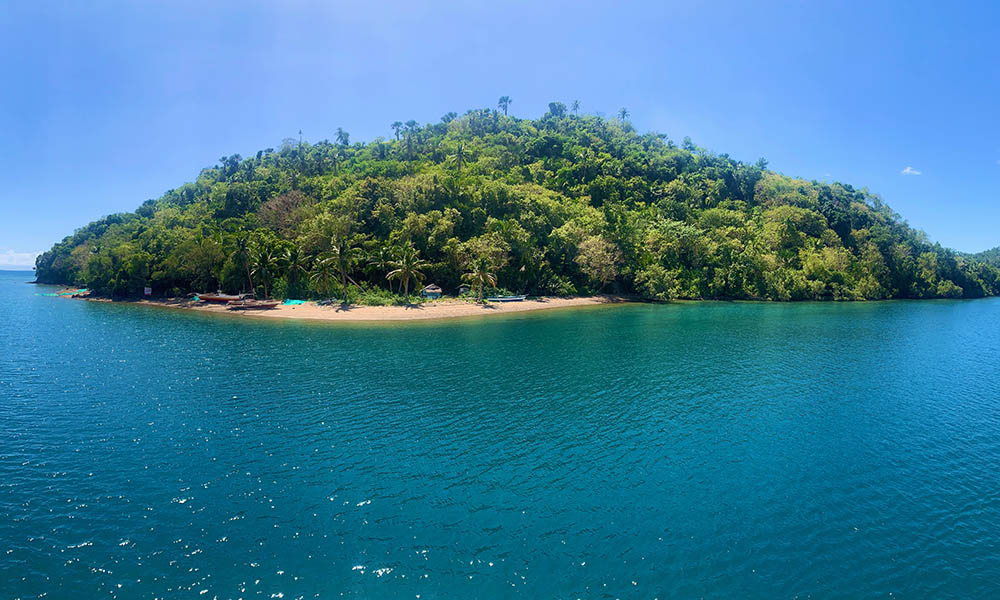 Nothing, actually. The key to a safe trip—especially on a motorcycle—is patience. Traffic was moderate until we reached Calamba. From there, we were soon going at anywhere from 60-90km/h. Nowhere near as fast as on our big bikes on the expressway, but still faster than most other vehicles on the road.
My only close call was a near miss with a low-flying egret. It flew across the road, and I just managed to duck. Imagine dying from a bird strike while riding a scooter!
We made it to the "9am" RORO at 9:15am, but the crew was still loading the bigger vehicles first so we had to wait around 20 minutes before we finally got the bikes secured.
Pro tip: Ferry schedules are just suggestions. If they say it's a 9am ferry, they actually mean that they start loading at 9am, not depart. But it's best to come early because vehicles are loaded on a first-come/first-served basis.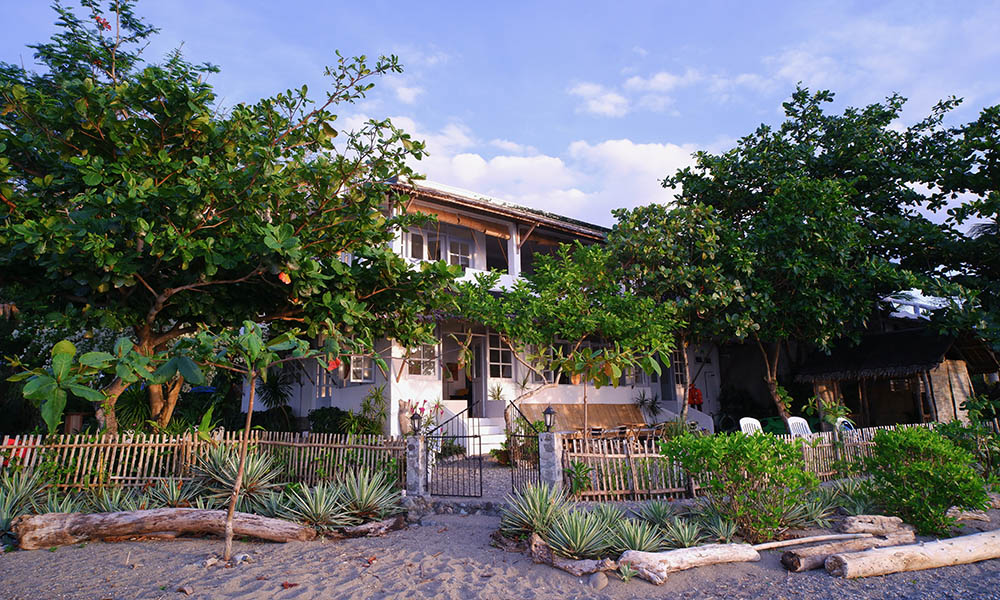 We made our way to Balai La-Hi in Cawit, a rustic two-story Airbnb just off the local port and with its own beach frontage. With large air-conditioned bedrooms, a big kitchen, a dining room, lots of space to relax in, and a small staff to assist you with your needs, it's a home away from home. Usually, when I go there, we go through the trouble of cooking our own dinners, but this time we elected to just eat out.
The next day was our big ride: a modified "Marinduque Loop" with some forays onto the inner roads of the towns of Torrijos and Santa Cruz. The loop is a standard route among riders who want to see most of the island in a day. Starting from the capital of Boac, you can do a counter-clockwise route through Buenavista toward Mogpoc and end up back in Boac.
Or you can do it the other way and still end up back in Boac in around five to six hours if you're not in a rush. We opted to go counter-clockwise on the off-chance that we might reach sunset on the way back, and have the sun in our eyes if we went clockwise.
Boac to Gasan and Buenavista is mostly flat, coastal roads where it's so enjoyable to have very light traffic, fresh air, and very few commercial billboards. The roadside is also very clean and free of litter. Not like the roads in NCR where trash is practically everywhere. From Buenavista, you're treated to a view of the "Tres Reyes" group of islands, as well as Elephant Island and its (now closed) Bellarocca resort.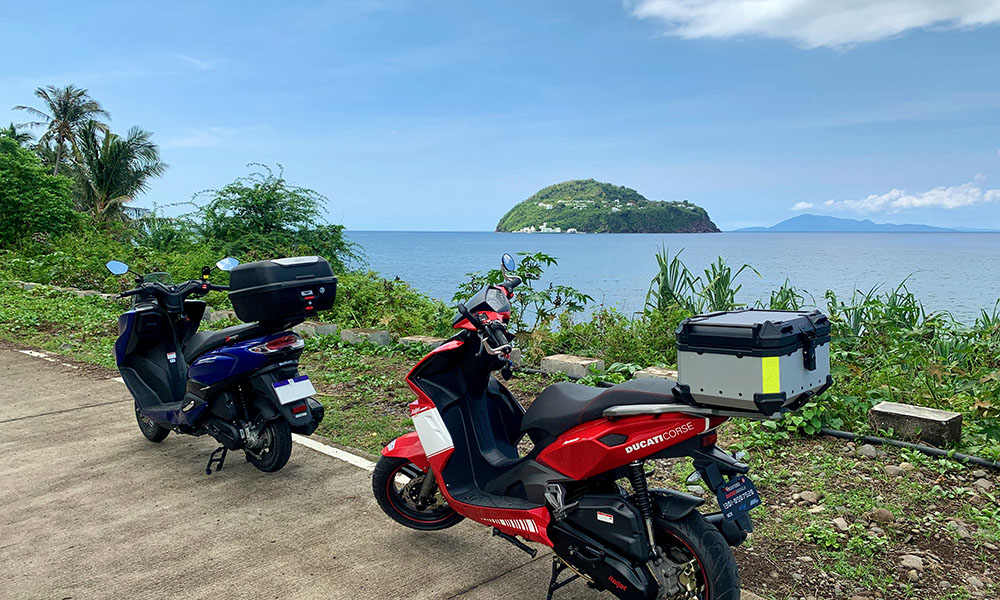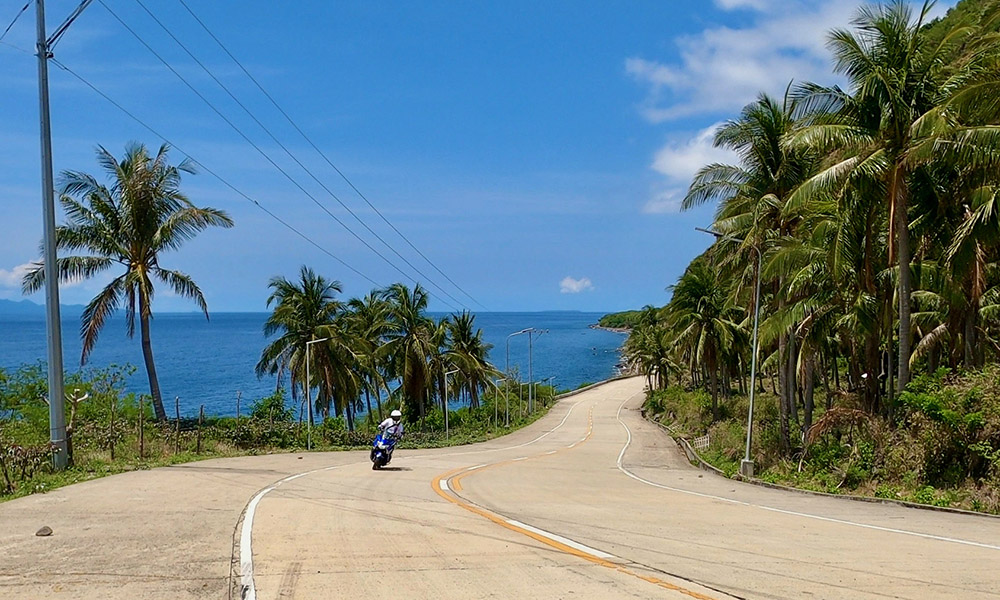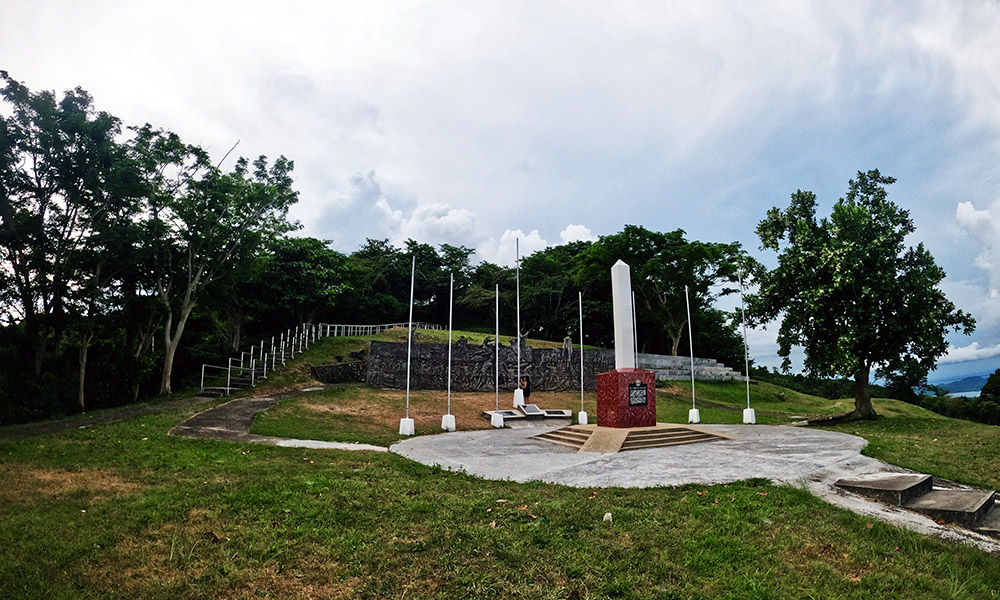 From there, we made our way to Torrijos and went up a very steep hill to the Battle of Pulang Lupa Historical Site. Every year, Marinduque commemorates this historic victory (yes, we won this battle but obviously lost the war) with ceremonies and a nonworking holiday. The weekend we went there, however, there was nobody but a caretaker in sight as we made our way down to the marker to take pictures and admire the view.
We then made our way down some beautiful, newly paved roads (lots of hairpins and esses) and back up the hills of Santa Cruz this time. Off the main highway, there are miles and miles of newly paved farm-to-market roads that will let you see more of the island besides the standard tourist stuff. You can basically go up any of the dozen steep hills (or small mountains) there, and be rewarded with amazing views and some neat riding that will ruin Marilaque for you. You pretty much have these inner roads all to yourself!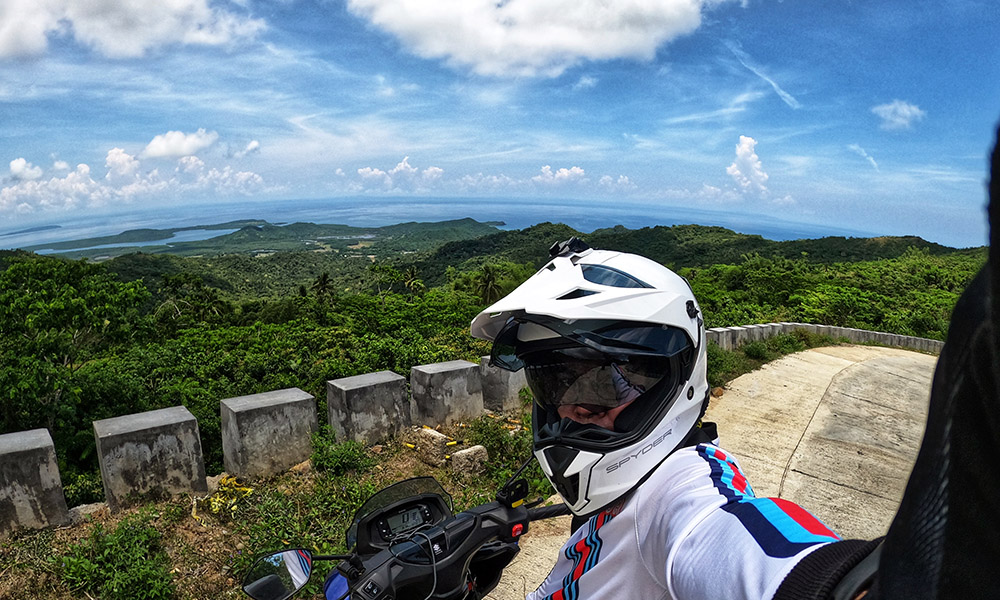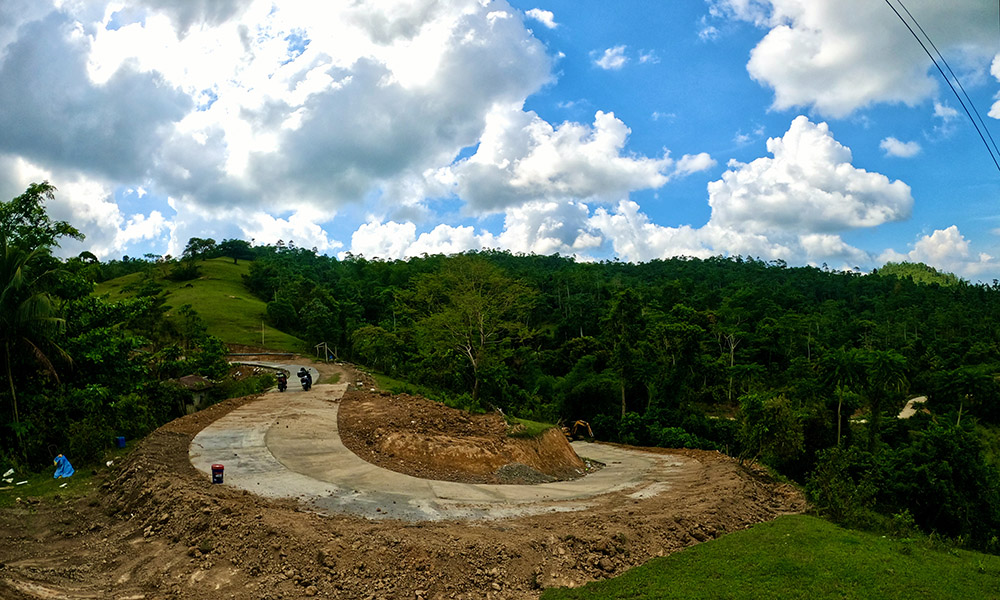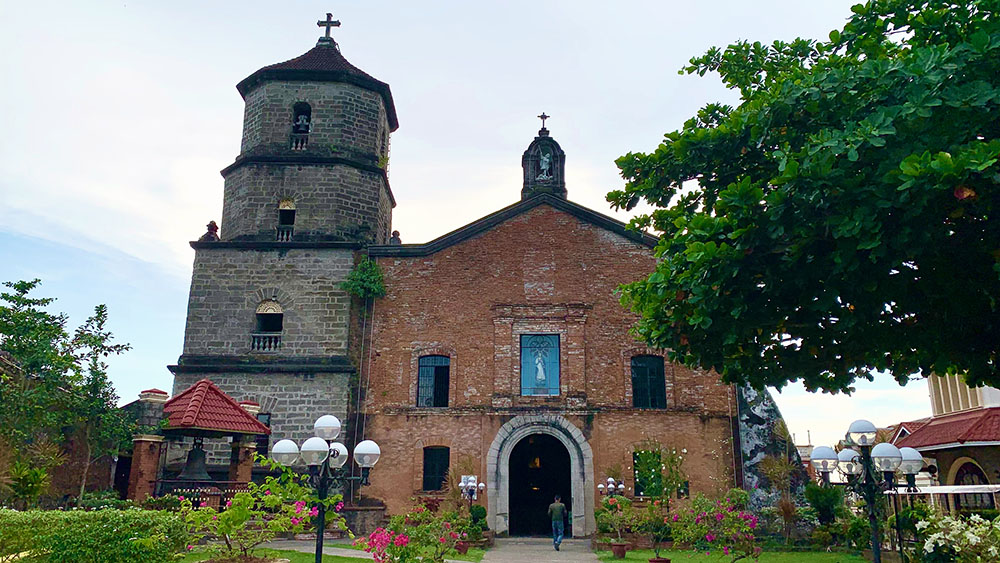 We originally planned to even go all the way back to Mogpog and visit Luzon Datum, the geographic center of Luzon, but the blazing summer heat made us decide to save it for another day. Another hour of roller-coaster twisties and we were back at the beach house to exhaust our supply of ice-cold beer.
The next day, we were on the road by 5am in order to make it to the 6am ferry back to Lucena. Another smooth crossing had us back onshore by 9am. As it was a Sunday, traffic going home was remarkably light until we reached Calamba, where the urban crush was back in force. Still, we made it back to Alabang in just under four hours—not as fast as if we'd been on the expressway, but also not excruciatingly slow as I'd thought.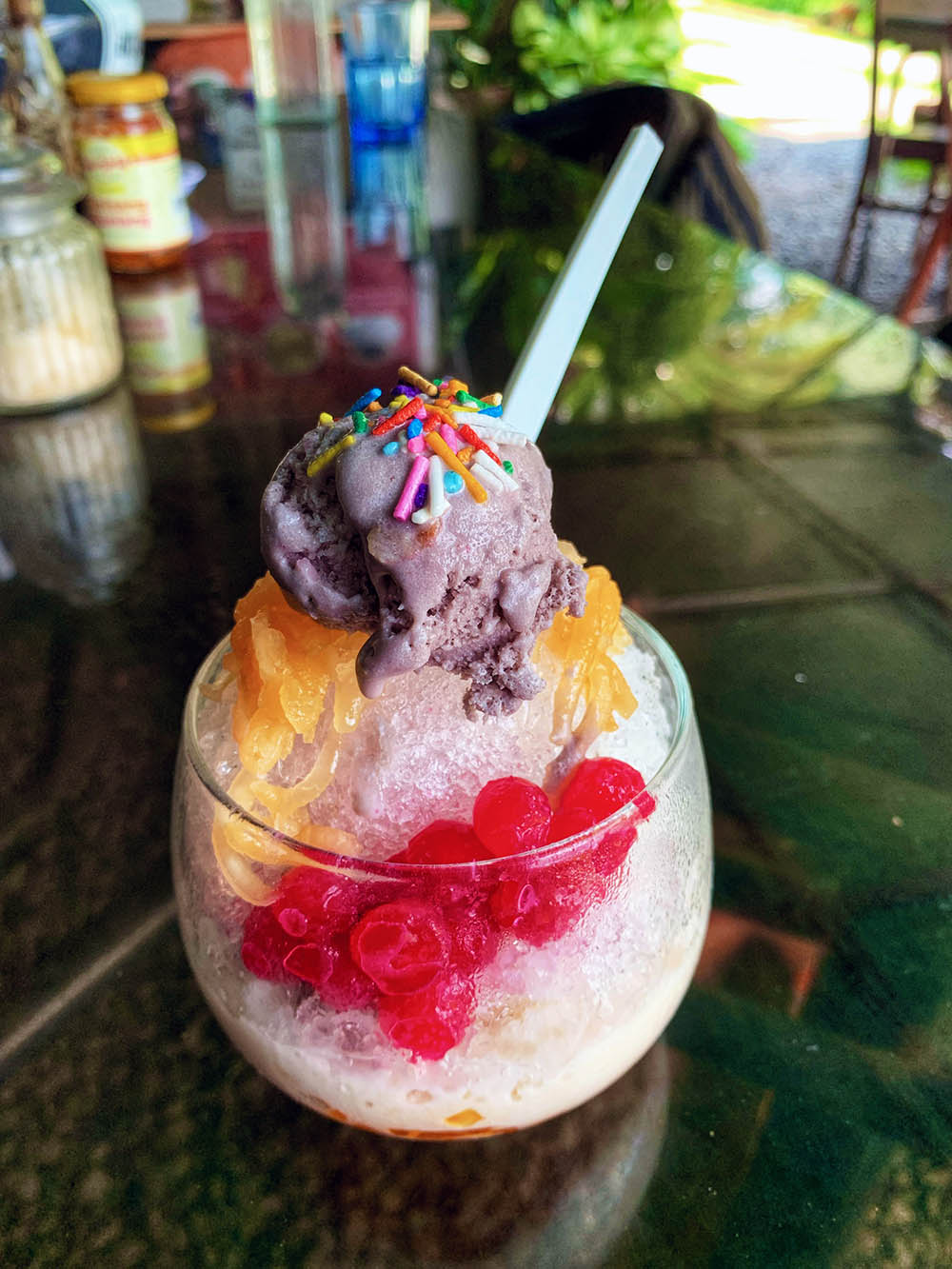 With only 8hp for the Burgman to work with, overtaking takes some planning and sound judgment. Ritche and I even had a fun little hill-climb race to the top of Pulang Lupa, where he edged me out by just a few seconds at the eye-watering speed of 45kph as our scoots huffed and puffed up the 16% gradient.
Total gas consumed was around 13L (around P900) for 600km of riding, which worked out to around 47km/L with lots of wide-open throttle and uphills. RORO tickets cost P2,200 round trip. Not bad at all.
Through it all the Burgman was a comfortable steed with predictable handling, good acceleration, and a super comfy seat. I loved that I could change foot positions throughout the ride with the wide floorboard and footrests. Would I do something like this again? Now that I know how little it will cost me compared to a car or a big bike—and also knowing how little extra time it will actually add to the trip—I definitely would.