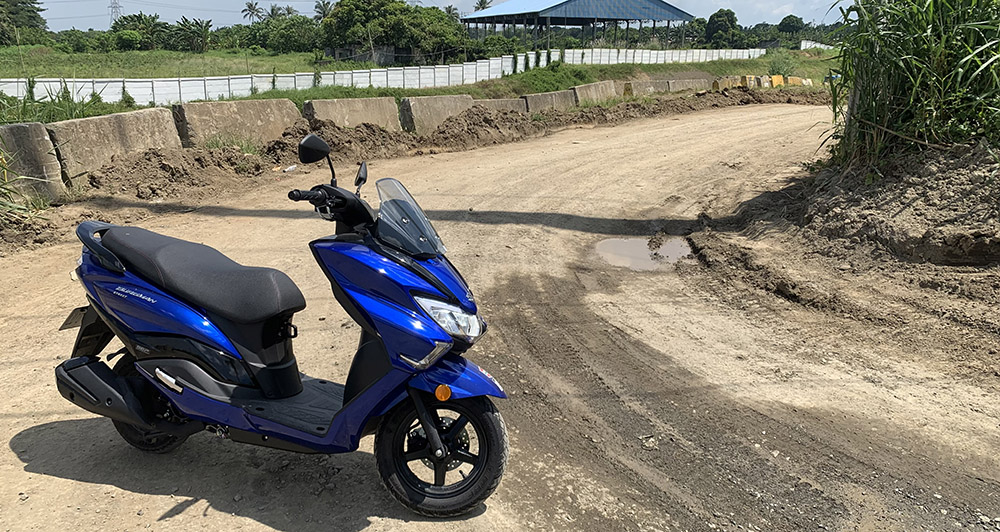 With the cost of fuel and pretty much everything else these days, I'm thankful to have a work-from-home setup. I get to spend more time with my kids, I'm not burned out with what used to be my usual three-hour daily commute, and I get a lot more work done in a day. With the WFH setup, I've drastically reduced the time spent driving my car, which I now only use for things that truly need to transport more than myself.
For mundane errands, that job has fallen to Suzuki's mini "maxi-scoot," the Burgman Street. First launched at the tail end of 2020, the Burgman Street has quickly captured a significant portion of the 125cc commuter market with its likable combination of style, performance, and economy.
We were intrigued enough by the little scoot that we agreed to take one on as a long-term test unit: drive it, ride it, thrash it around, and see if it will break.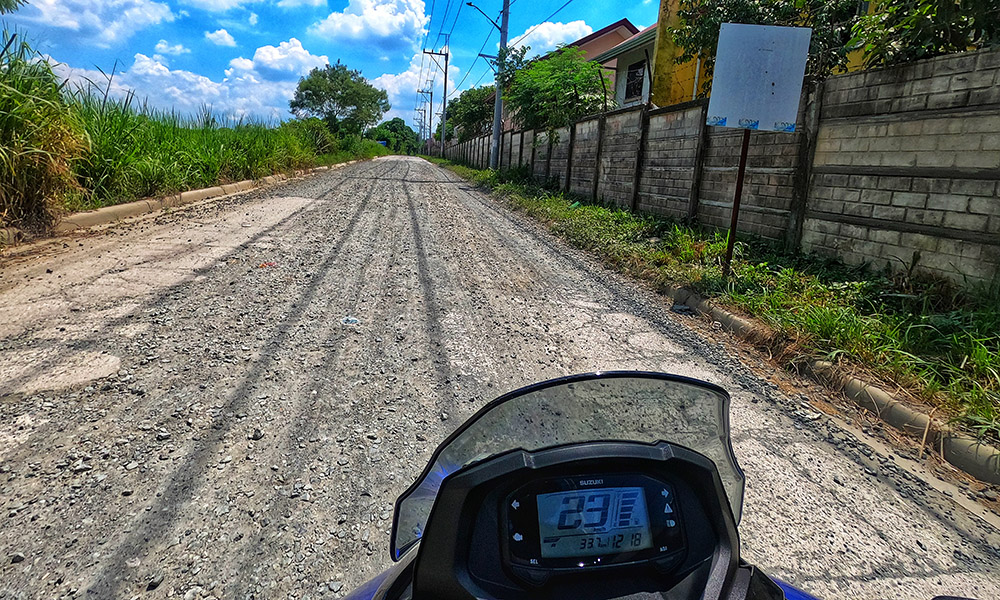 We took delivery of the unit back in August, and were off to a good start. The Pearl Fresh Blue color is somewhat rare, and it's a nice, deep coat that looks mature and more expensive than it really costs (P82,400).
At this price point, there are no expensive features like a fancy engine start/stop system or Bluetooth-smartphone connectivity. What you get is pretty solid, though: LCD dash panel, EFI-injected 125cc, air-cooled engine, and CVT. While the spec sheet seems bare, it only takes a few rides to appreciate the little details.
Build quality is very good, with tight-fitting panels and an absence of vibrating or rattling bits even when I rode it like I stole it over Cavite's infamous broken pavement. The one-piece saddle is wide and plush. Combined with the generous space between the seat and the leg shield, there's enough legroom and real estate to place your butt wherever you like. You won't ever feel cramped even with a pillion rider.
The flat load floor is something I really like, too. Many times I've gone grocery shopping and forgotten I had to bring everything home with the scoot and not my car. When I've run out space at the back to tie down by the grab rails, the step-through floor works in a pinch for boxes and grocery bags. And because it's completely flat, my dog absolutely loves it when I take him along for trips to grandma; he'll just lie down by my feet and take a nap.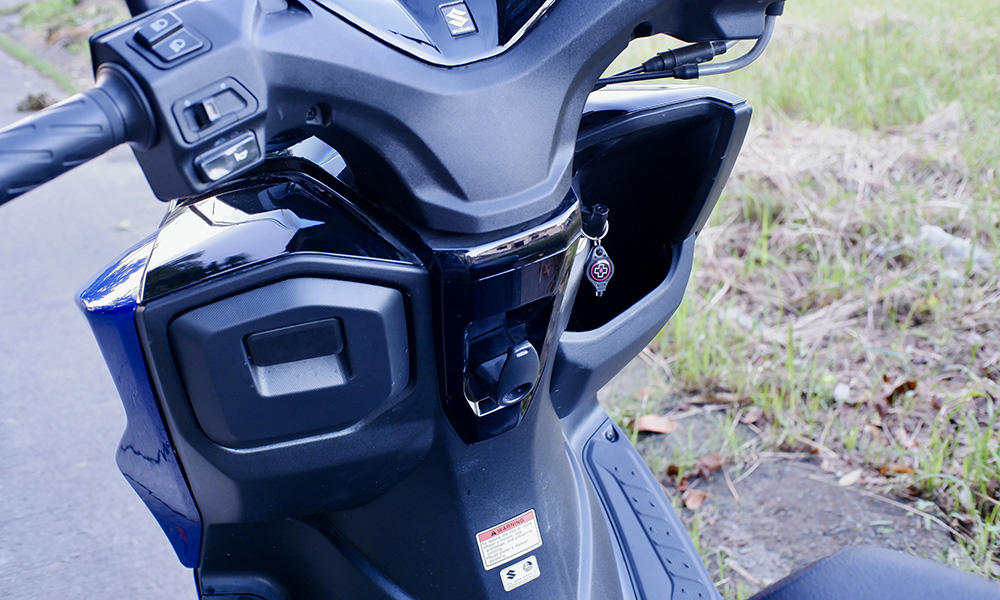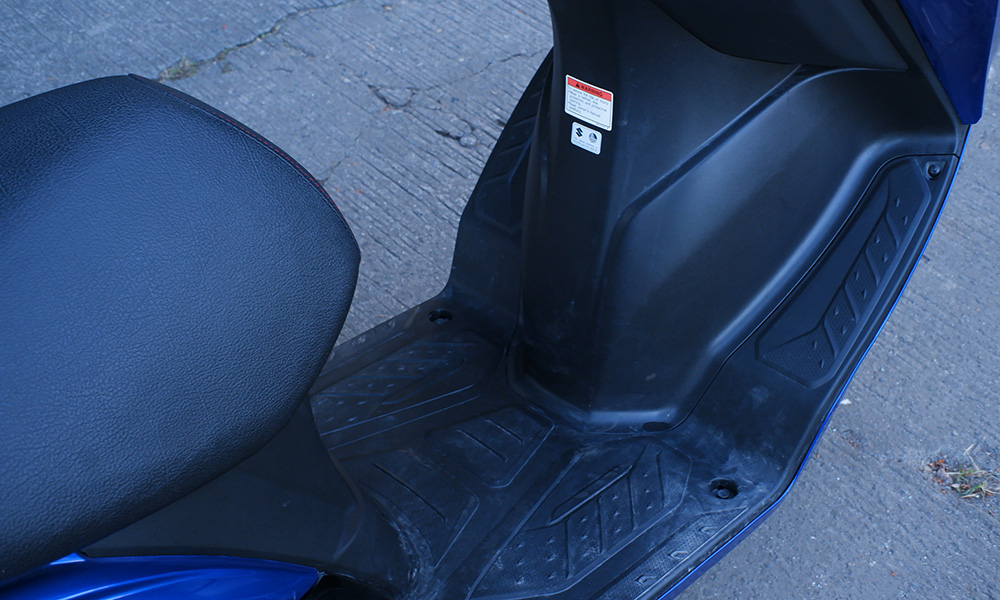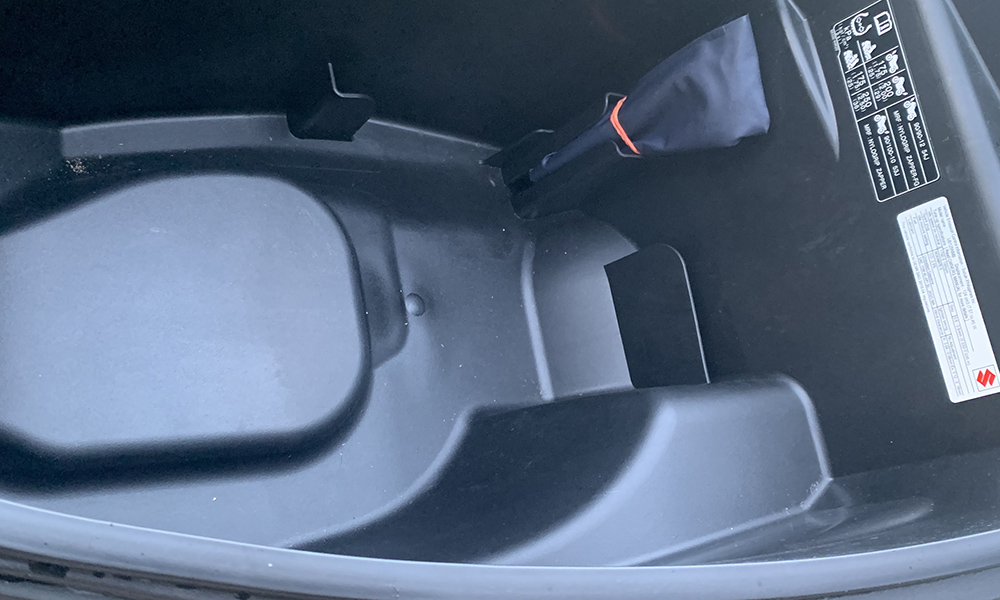 The Burgman's 8.7hp isn't going to set the road on fire, but Suzuki has tuned the engine well for good acceleration off the line (it actually runs better than my Vespa LX150, to be honest), and modulating the power is very easy. The power delivery is very linear, with no flat spots or hiccups as you go faster.
And it's quiet, too, with the muffler doing a great job of helping you zip by discreetly. While you won't win any drag races, it's responsive and ready to give you max output if you go wide open throttle. With a slight tailwind, a downhill, and a little aero tuck, it's possible to go a tad over 100km/h.
The sweet spot is in the 50-80km/h range, where the engine doesn't feel like it's straining yet and you're not going so fast that you'll need ABS if you need to stop right now…because remember that there is no ABS.
Suzuki has equipped it with a "Combi Brake" system, which links the front and rear brakes together. This is a good feature for those who are inexperienced with modulating braking force between the front and rear brakes, but of course, it's no substitute for an antilock system.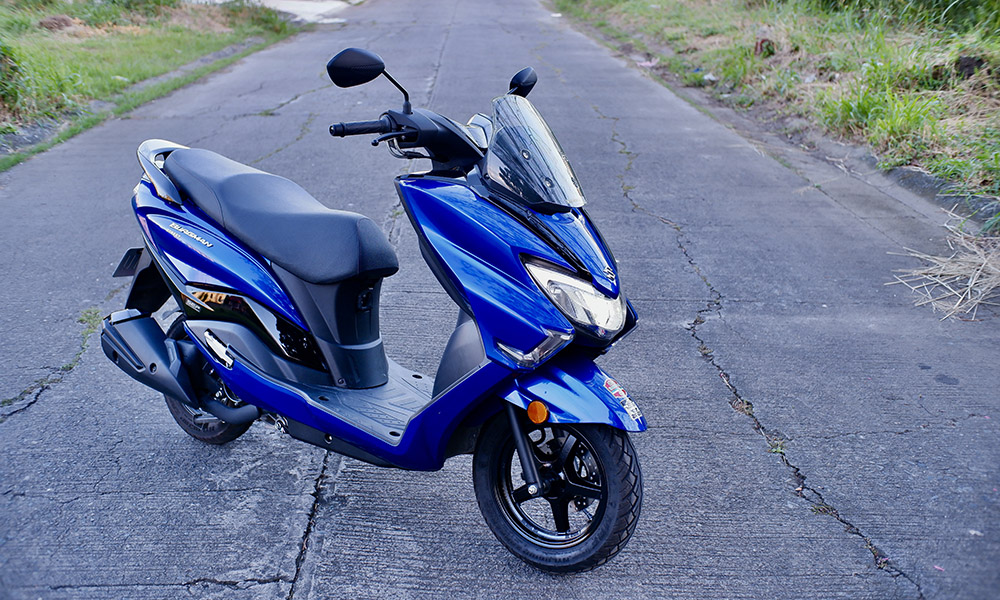 If you are going too fast on any bike that doesn't have ABS, either of two things will happen: You will lock up the front wheel and wash out the front end, or you will lock up the rear and slide. So, for bikes of this class, be very mindful of your speed and road conditions so you have enough room to stop sans ABS.
The Burgman has gotten some online hate about its puny tires (12 inches in front; 10 at the back), but to be honest, I never noticed until someone pointed it out. They do look a little dinky, but they get the job done, and since they're tiny, they help the little scoot turn on a dime. Plus, they're cheap to replace when they wear out. Anyway, I'm not too hung up about tire size.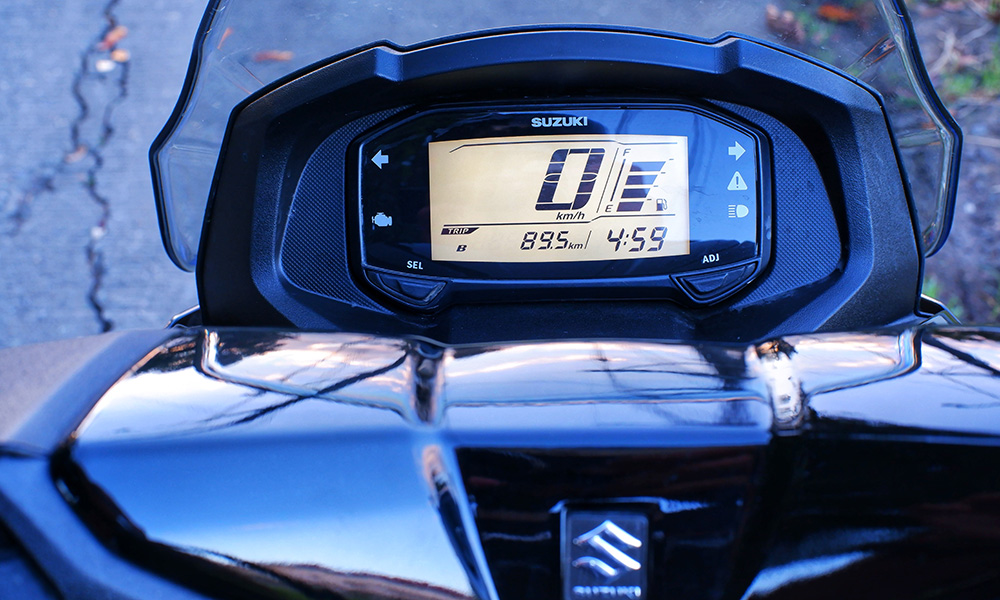 Other details I love about the Burgman are the backup kick start and the center stand—all bikes should have these. Lacking an automatic engine start/stop function, I found that using the engine kill switch does pretty much the same function if I'm really concerned about conserving fuel. But with the bike's stellar fuel efficiency of 48km/L of regular unleaded, I'm not too concerned about a few seconds of idling at stoplights.
In stock form, there's a lot to like about the Suzuki, but since this unit will be with us for a few more months, there are a few aftermarket mods lined up. First is a top box so I won't ever be at a loss as to where to place my groceries. Next is a set of auxiliary lights to augment the headlamp, because it's not especially bright and the high beam isn't that much better than the low beam. Last is perhaps a knobbier set of tires more suited to our provincial roads so I can go exploring, although there aren't a lot of options out there that aren't sketchy Chinese rubber.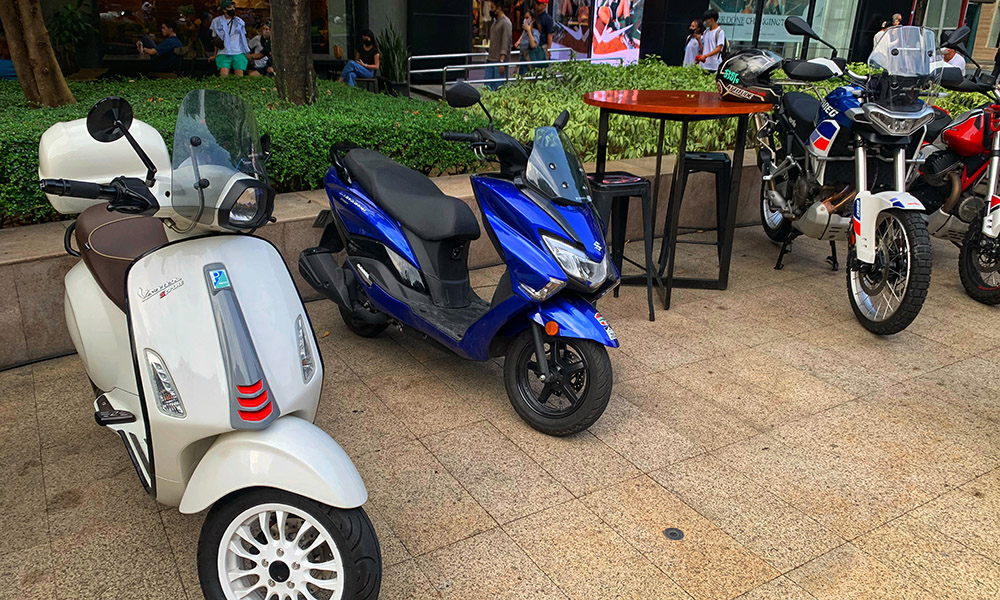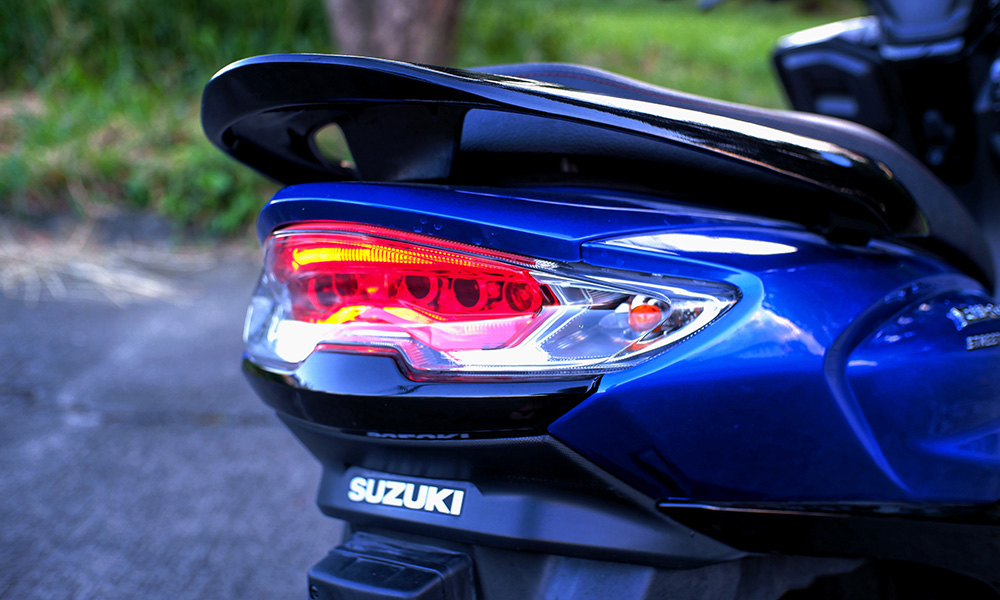 With around 600km of mostly urban commuting on the Burgman so far, we're looking forward to taking it farther out of the city for some light touring. So far, the little scoot has been a great partner for the WFH setup, as it has helped in saving me a lot of money and time on mundane errands that I would have otherwise used the car for.