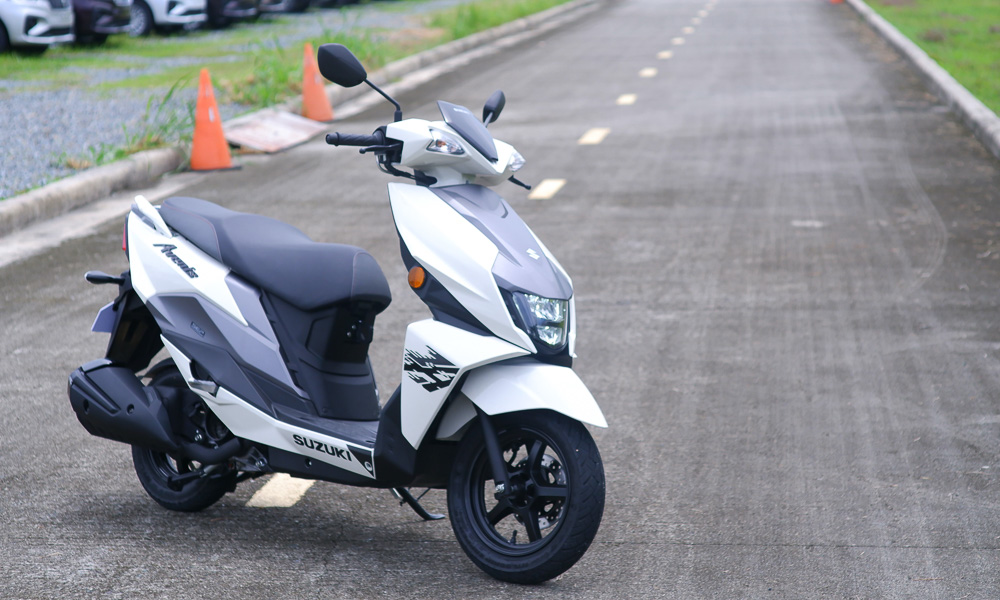 With motorcycle manufacturers launching a flurry of new products this season, Suzuki Philippines was canny enough to hold a short preview ride of the new Avenis scooter several weeks before the launch.
Only a thick sheaf of NDA documents and our aversion to lawsuits prevented us from jumping the gun. But the cat's out of the bag now, and judging from the comments on the official Facebook page, it looks like the brand has another winner in the "affordable/entry-level" scooter category.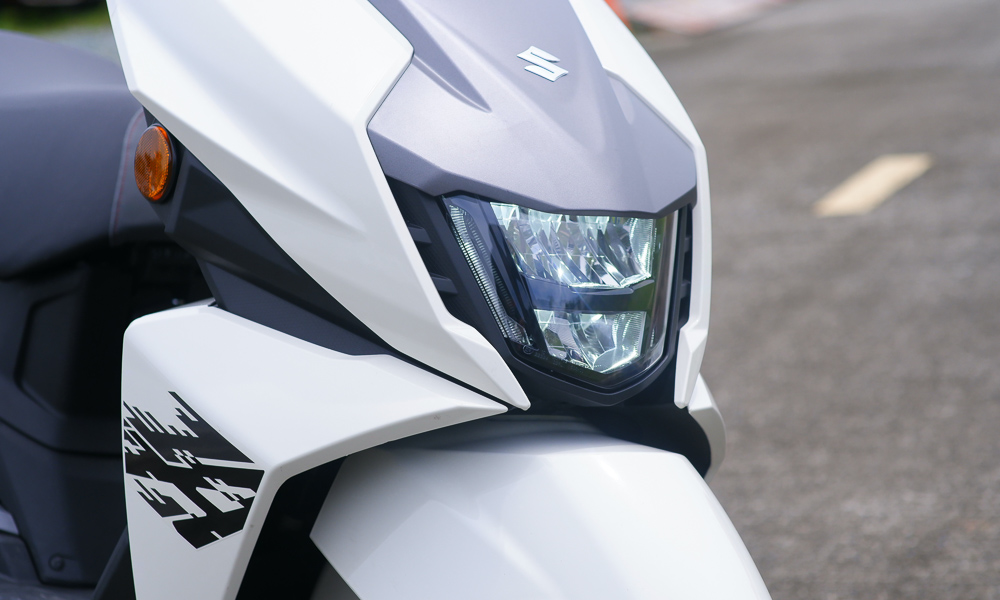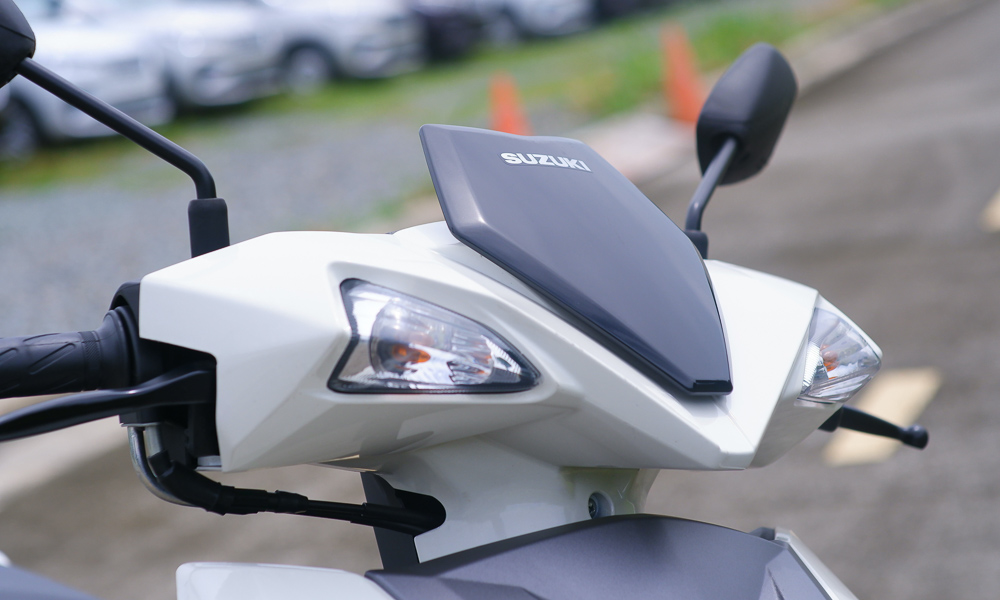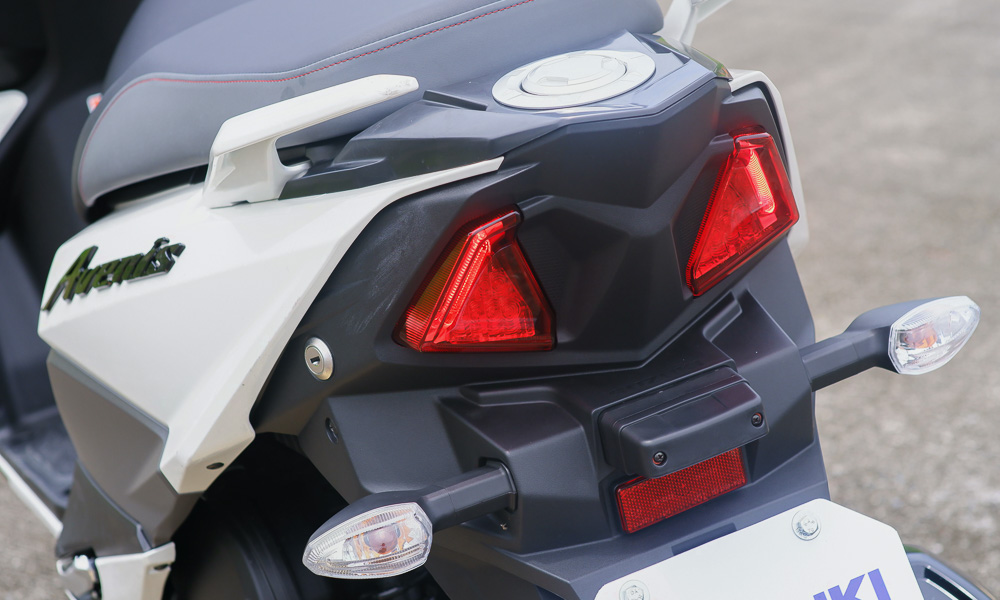 For an introductory price of P77,900, the new scooter won't wow you with pricey features like Bluetooth connectivity or antilock brakes, but at this price point, it comes with stuff you'd expect and a little bit of extra. Suzuki calls it its "muscular sporty" scooter (as opposed to "urban cute" with the Burgman Street?), and aesthetically speaking, much of the bodywork is easy on the eye.
It has a cyclops-style LED headlamp that evokes the big V-Strom and GSX range (and also the TVS Ntorq), edgy bodywork with winglike extensions on the lower half of the leg shield, and a little black visor that does nothing for wind protection but looks cool in the style of the Kymco Super 8. The black-on-gray LCD dash looks upmarket and displays basic information along with an "Eco" light to let you know when you're in the sweet spot.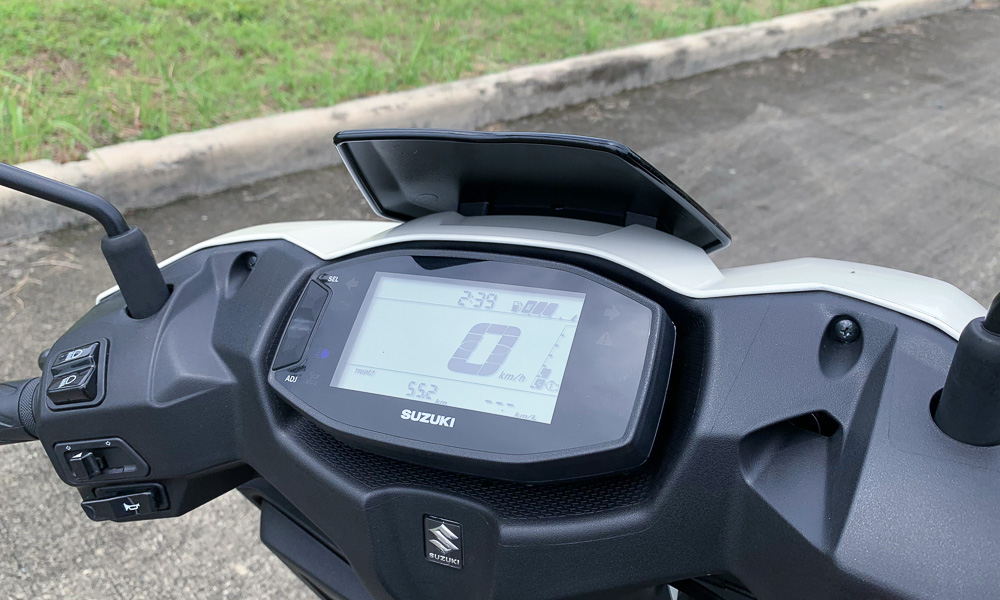 "Muscular" should be liberally translated here, because the 124cc motor is rated at just 8.58hp of output and 10Nm of torque—same as the Burgman Street. But it is especially thrifty, with a rating of 54km/L based on the World Motorcycle Test Cycle, so flex that little motor at the gas station.
In any case, scooters at this level aren't expected to be hot rods. They're meant to be economical and easy-to-handle commuters and service units for working stiffs, delivery riders, and the like. At this price point, there just needs to be a fine balance between basic efficiency and price, and a little bit of style also helps.
Suzuki has nailed the "easy-to-ride" criteria with excellent power delivery. Between the syrupy take-up of throttle and CVT response, getting up to speed is smooth and linear. A very slight turn of the throttle translates into walking speeds that are easily modulated.
Wide-open throttle produces a reasonably zesty acceleration that should be quick enough to clear the stoplight hole shot without watering your eyes. The muffler does a great job of ninja-fying the exhaust note, effectively reducing the noise to a very low hum.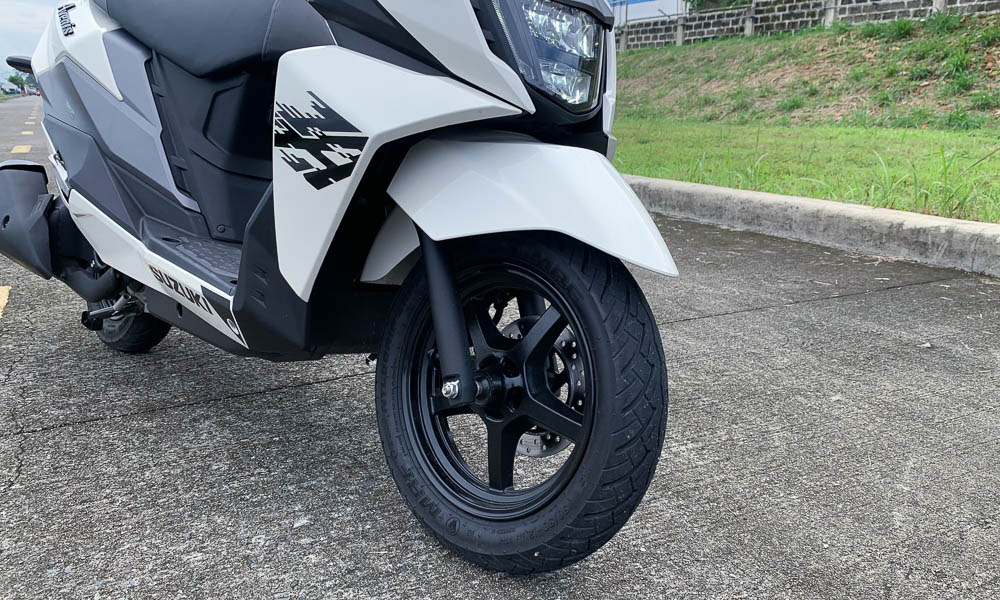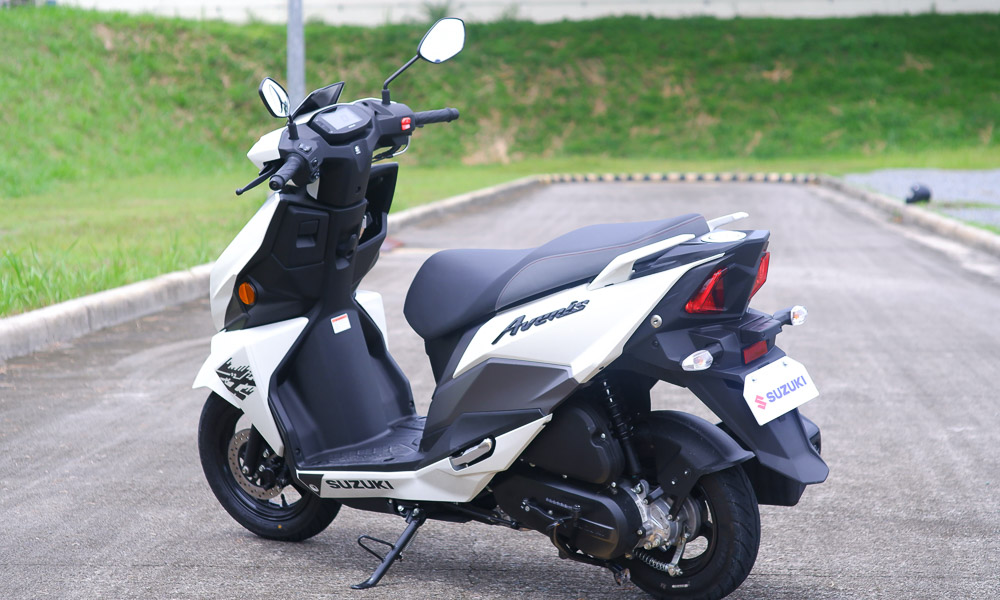 Quick side-to-side lane changes and U-turns are intuitive, too, while the brakes have a meaty feel. It's a shame you can't get ABS at this price, but it does have a combined (linked) brake system for some added safety.
However, without ABS, new riders should practice modulating front/rear brake applications in simulated panic stops to prevent sliding (not to mention giving themselves plenty of room to stop). I've seen too many riders wash out in the wet, both from going too fast and locking up the brakes.
Similar to the Burgman Street, the tires are 90/90 12 up front and 90/100 10 at the back. A common critique in the motorcycle community is how under-tired the back end looks. I don't know if it really matters in the performance realm for what is, after all, a commuter bike, but if it does the job and doesn't cost much to replace once it's worn-out, then that's okay.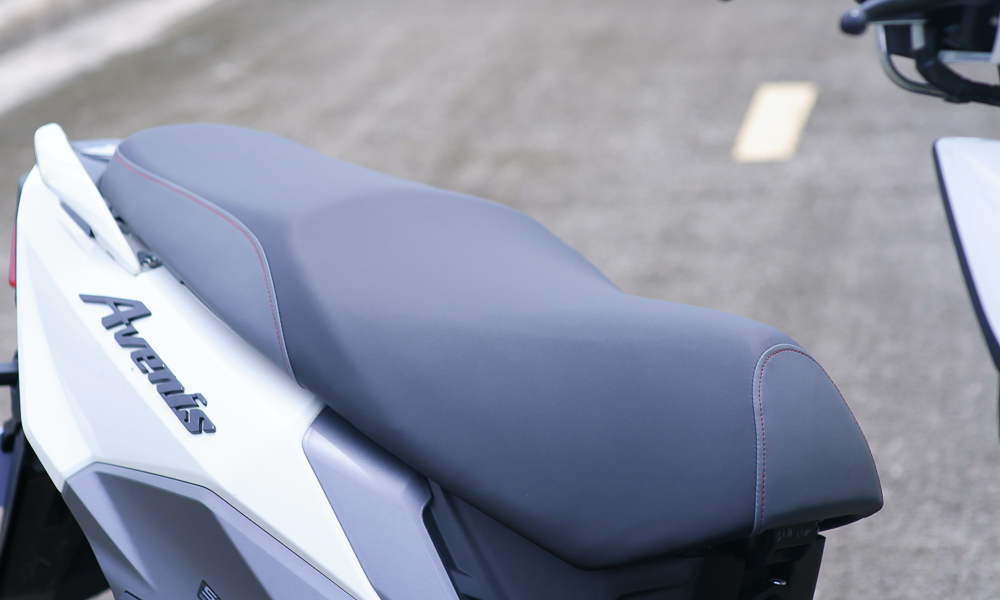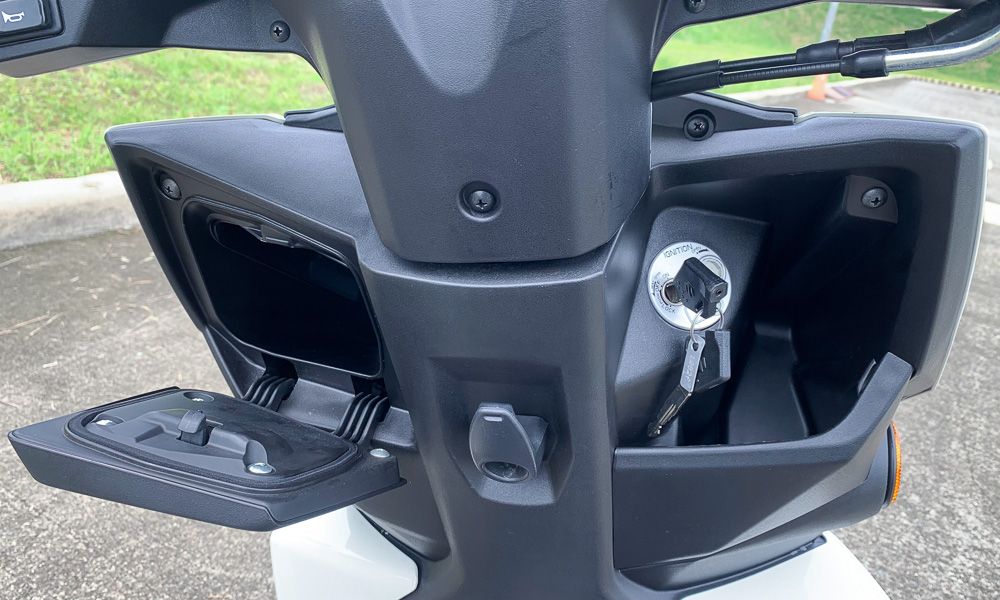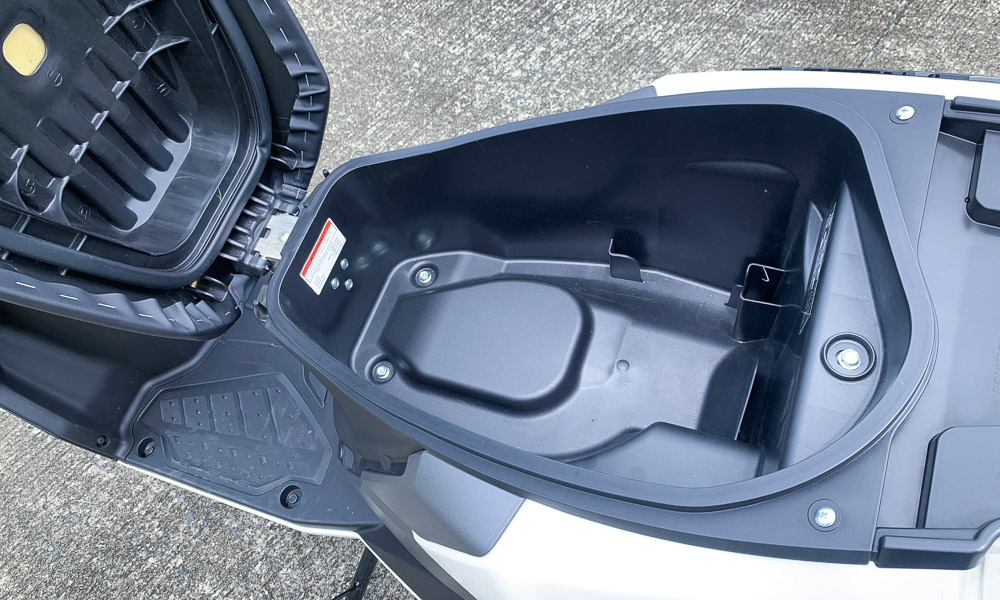 The mildly stepped seat is plush and comfortable, and it's shaped in such a way that both long- and short-legged riders should be able to find a good spot to rest their bum. The floorboard lacks the alternate, raised footrest of the Burgman Street, however.
Utility-wise, the Avenis comes with several storage features that'll be highly appreciated: a 1L, lidded glove box with a USB socket, a 1.6L cubbyhole on the right side, dual utility hooks, a flat floorboard, and a lockable 21.8L underseat compartment.
The fuel cap is located behind the saddle rather than under it. On the one hand, it looks unique and sporty. On the other hand, it might not work with most top box brackets currently on the market until somebody figures out a solution. It also has a side stand interlock, which kills the engine when engaged. If you're the type to leave the engine running while parked (like me), you can still do so with the center stand. At only 106kg (dry), getting the Avenis up is a breeze.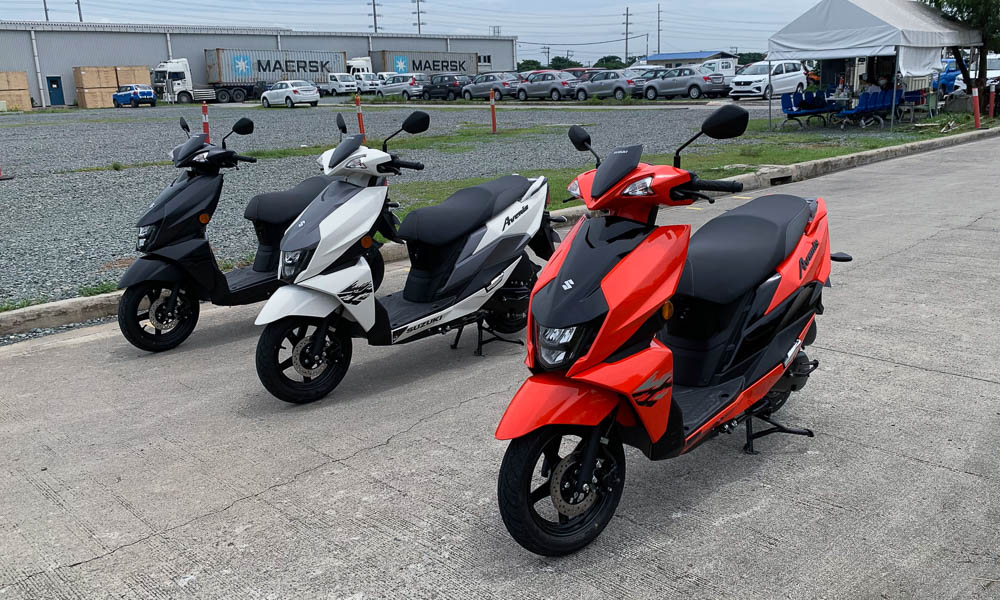 Three colors are initially available: Metallic Matte Black, Pearl Blaze Orange, and Pearl Mirage White. While nothing about the Avenis particularly stands out, competitive pricing, exceptional fuel efficiency, and a solid combination of style and features should make this another winner in the Suzuki lineup.