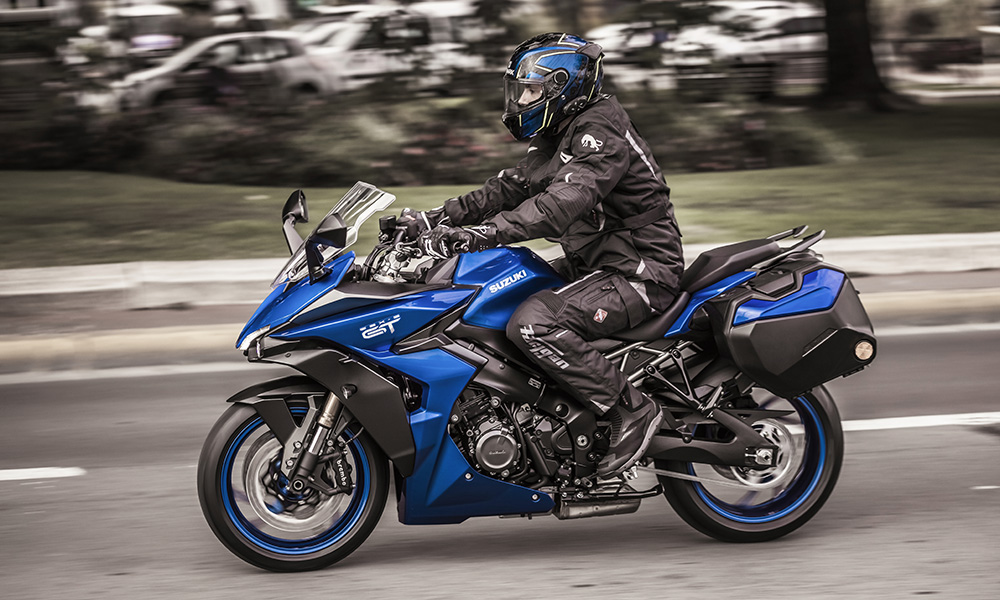 Picking a motorcycle to take on long rides is always a toss-up between comfort and capability. If you decide to take an adventure bike, you'll have all the comfort but less cornering capability and speed. If you go for a sport bike, then it's all capability and no comfort. Suzuki says why not both with the new GSX-S1000GT?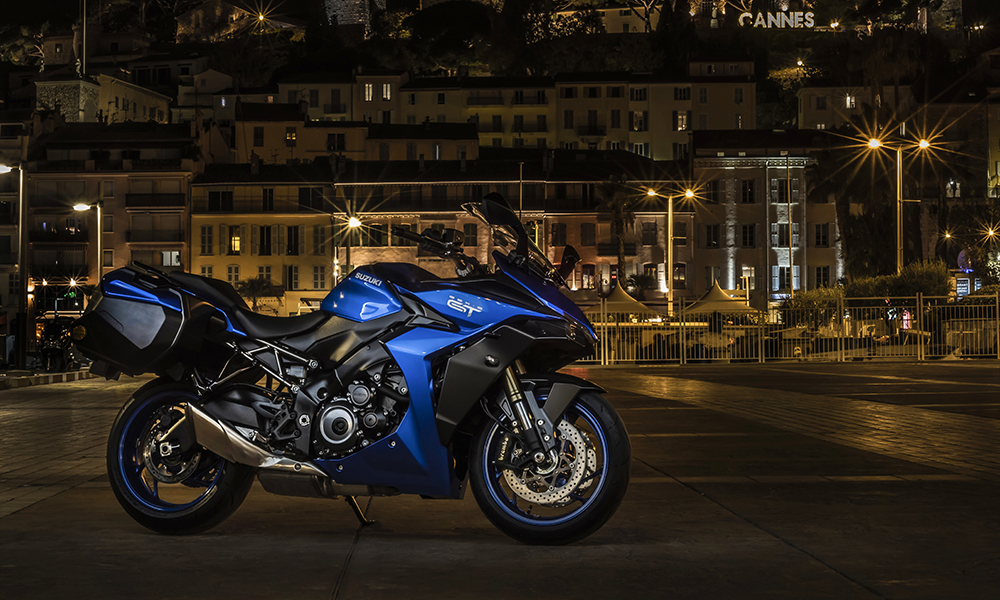 The styling on this bike pretty much sums up what it is. It aims to blend sport bike performance with grand tourer comfort, and it really shows. The fairings on this motorcycle could be mistaken for a super sport's, but look closer and you will find there are a lot of comfort-oriented features.
There is a large, adjustable windscreen, a wide pillion seat with grab bars, and handlebars that are rubber-mounted to reduce vibrations and improve comfort over long distances.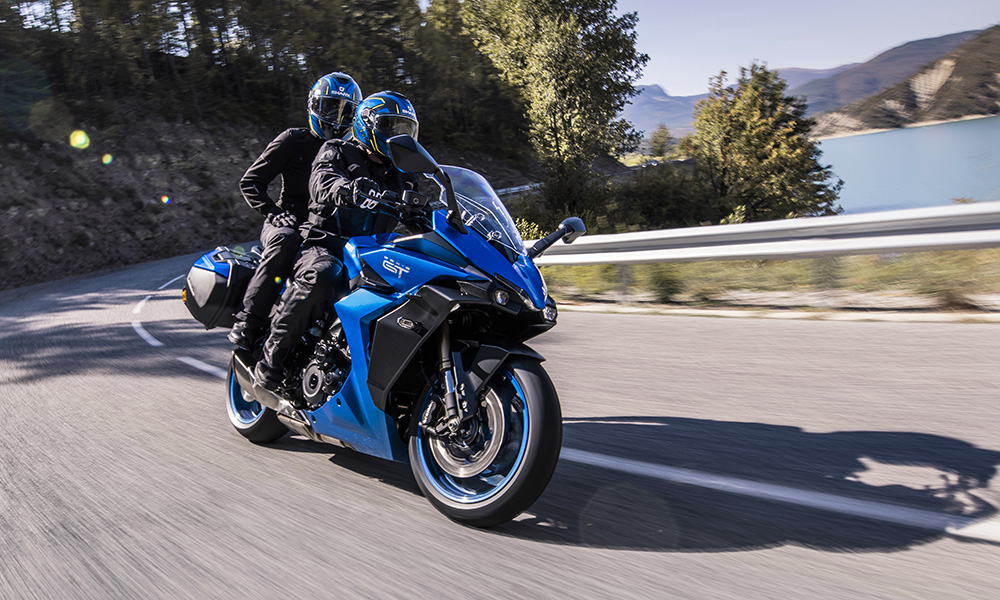 Under the seat lives the same 999cc in-line-four found on other GSX models. The core components of this engine are 17 years old now, but Suzuki has given it a host of new parts before putting it on the S1000GT. It still makes 150hp and 106Nm, but is now Euro 5-compliant.
Given that this grand tourer was meant to do long trips on the street, Suzuki has made modifications to the valvetrain including a new cam profile and valves to give the bike slightly more power down low without losing power up top.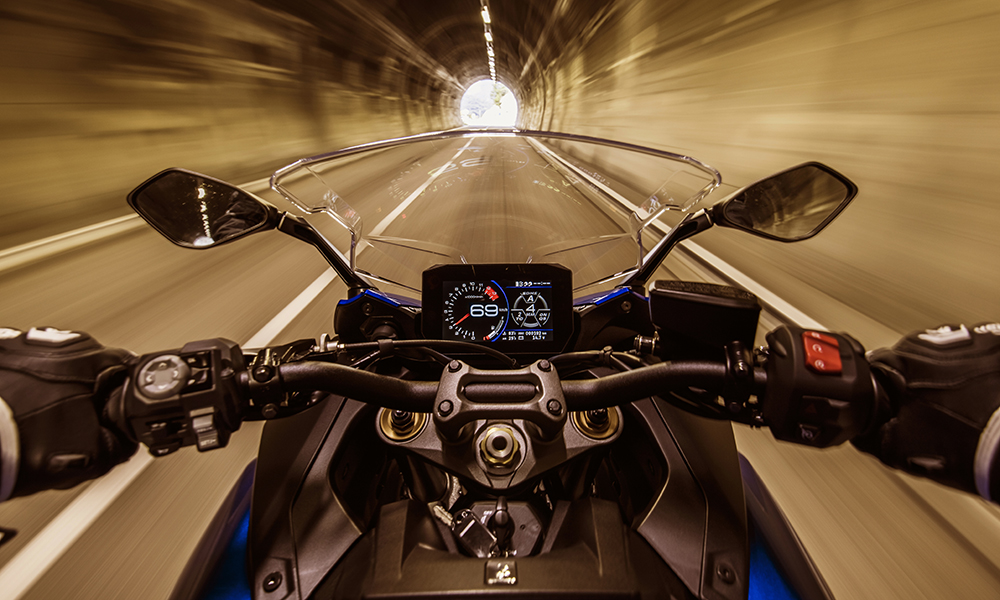 In the electronics department, The S1000GT features a 6.5-inch colored TFT display with a number of cool features including smartphone connectivity, a navigation display, and a built-in USB charging port.
It also has rider aids such as a drive mode selector, traction control, ABS, a slipper and assisted clutch, a bidirectional quick shifter, and cruise control.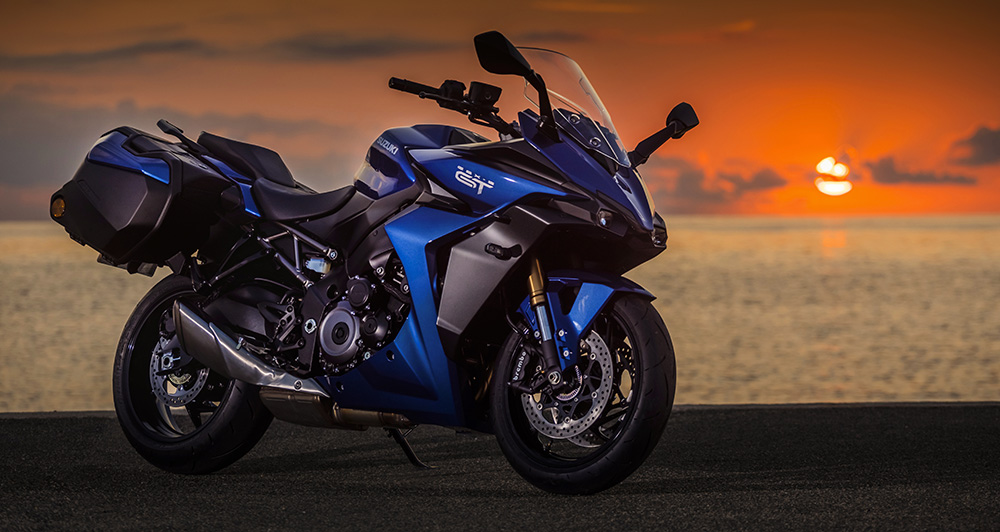 There are three colors available: Metallic Triton Blue, Metallic Reflective Blue, and Glass Sparkle Black. As for the price, be ready to shell out P815,000 to bring one of these home.