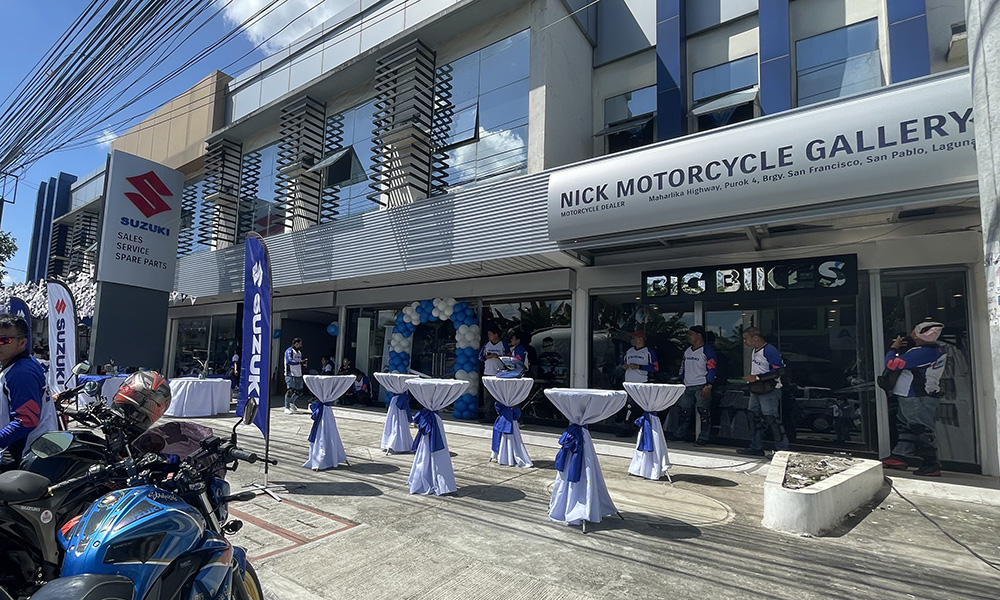 With motorcycle sales projected to continue strong growth in the coming years given the rising cost of fuel, Metro Manila's south-based riders now have a new place to shop with the opening of Suzuki San Pablo Nick Motorcycle Gallery Combo Shop.
Located along Maharlika Highway, Barangay San Francisco, Puro 4, in San Pablo City, it is the first Suzuki Combo Shop in Southern Luzon, as well as being the second Suzuki dealership for Nick Motorcycle Gallery.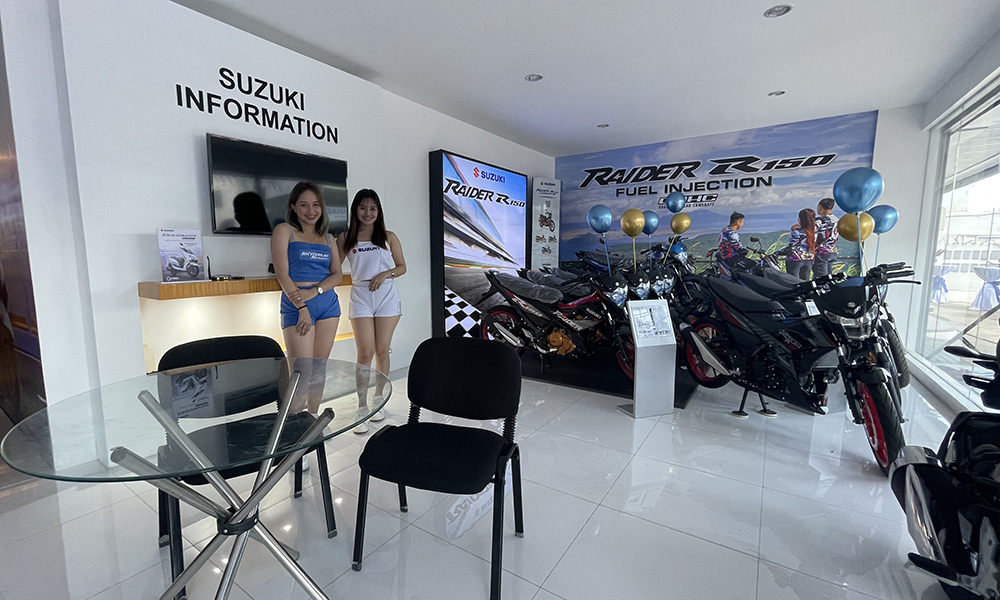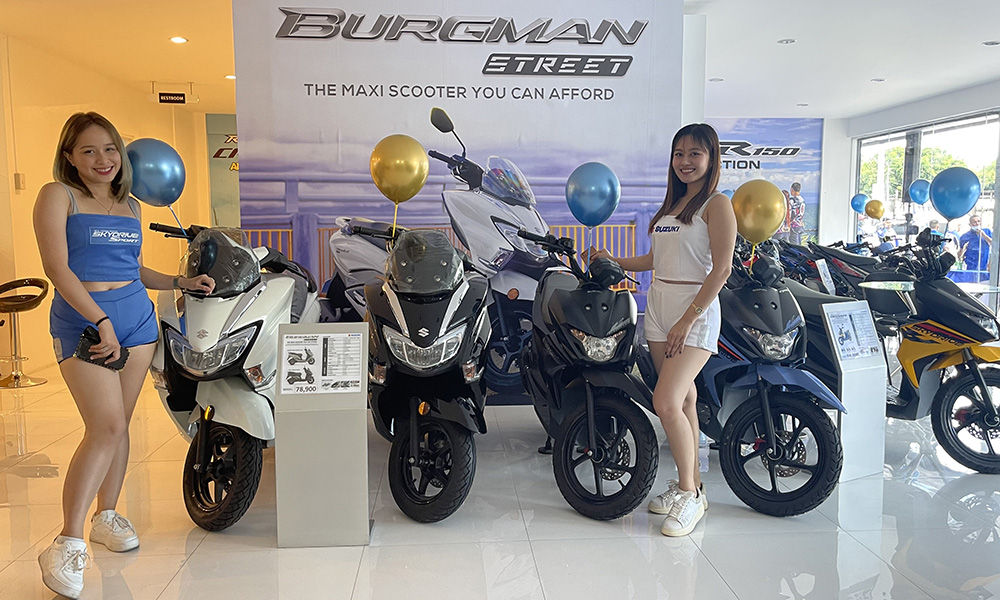 As a Suzuki 3S Shop, it carries both small-displacement motorcycles like the Raider, the Skydrive and the Burgman Street, as well as a selection of big bikes like the Hayabusa and the V-Strom.
Suzuki genuine parts and after-sales service are also on offer, with comfortable and clean spaces for customers while they wait for their motorcycles to be serviced. There is also a viewing deck so they can observe what's going on.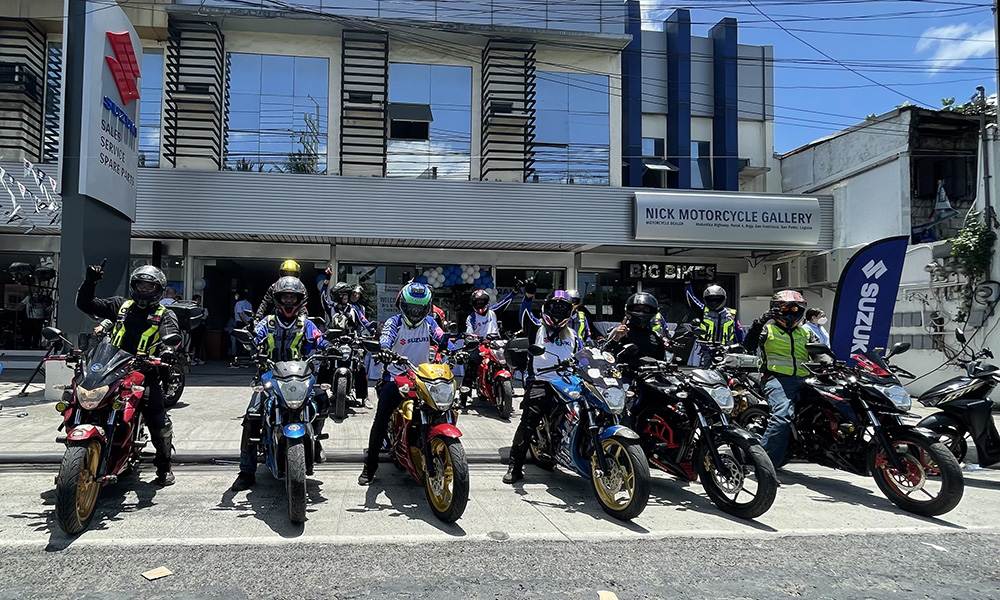 "This shop is your one-stop store for Suzuki motorcycles–from scooters and semi-automatics to underbones and backbones, as well as spare parts and after-sales service," says Jun Bulot, Suzuki Philippines general manager for Motorcycles Sales and Marketing. "We have everything for you."
The inclusion of big bikes in the portfolio opens up many possibilities for enthusiasts who wish to ride larger-displacement motorcycles for the vast road network of the south, particularly in Laguna, Batangas, Quezon, and even the Bicol region.