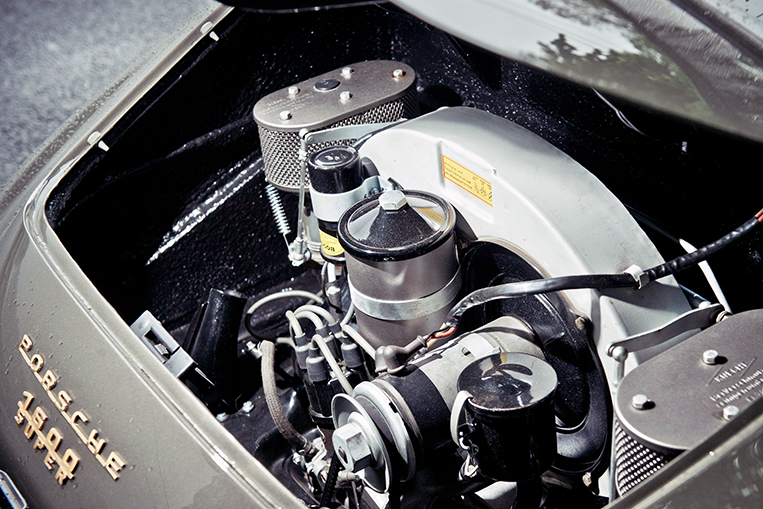 You know that little WhatsApp messaging app you use on your smartphone? Yes, that one. Obviously, someone created it—someone who started rolling in cash when Facebook bought the company in 2014 for a cool sum of $19 billion (in cash, Facebook shares and restricted stock units). That someone is a guy named Jan Koum, who co-founded WhatsApp with fellow Yahoo alumnus Brian Acton.
After Facebook's acquisition of his company, Koum remained as its CEO. Until yesterday, that is. The billionaire executive shared the following announcement on his personal Facebook page: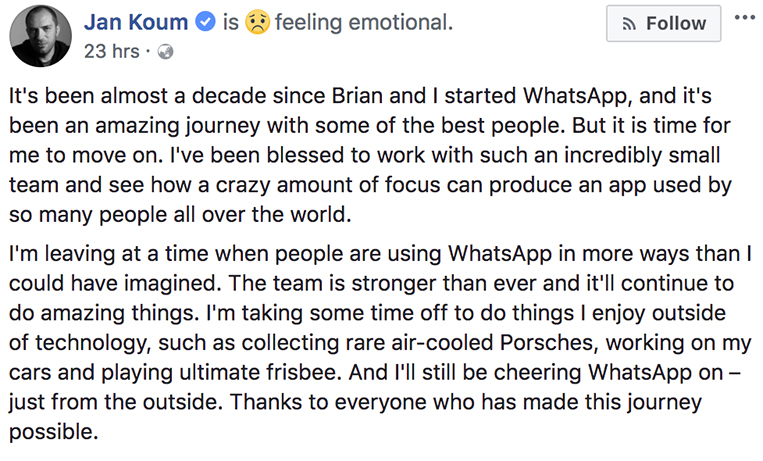 Now, we don't really care who runs WhatsApp or even if it disappears from the digital world altogether. We're writing about this because Koum mentioned what he'd do with his newfound free time. Collecting air-cooled Porsches, anyone? Working on your own cars in an expansive air-conditioned garage? Hell, yeah! That's what a $9 billion fortune (according to the latest Forbes estimate) allows you to do even when you're technically unemployed.
So here's to doing absolutely nothing other than to shop for classic 911s (isn't that every car nut's fantasy?). And Mr. Koum, may we recommend these three must-have air-cooled Porsches for your consideration (assuming you haven't already sent out your minions to get them)?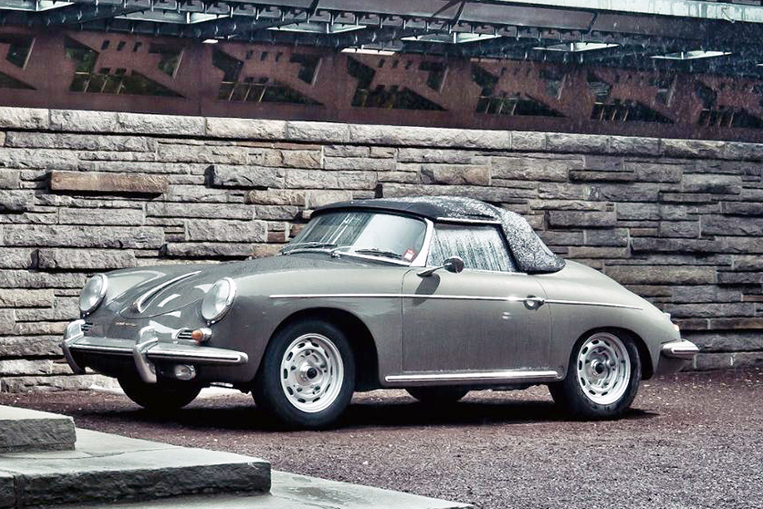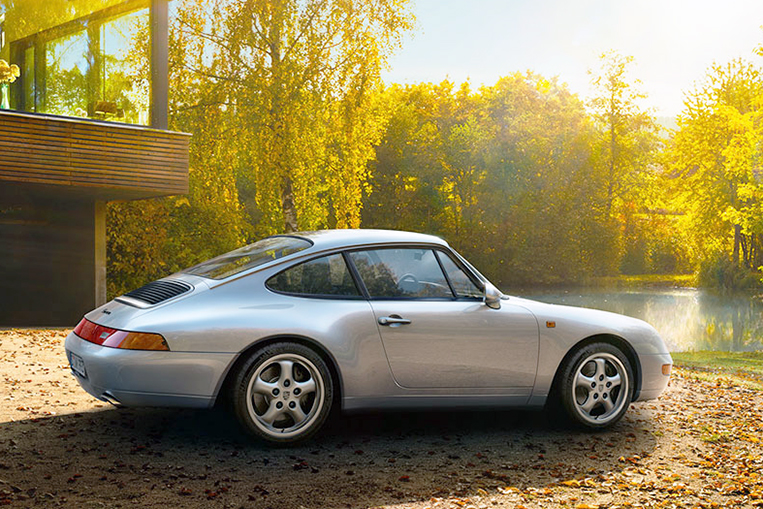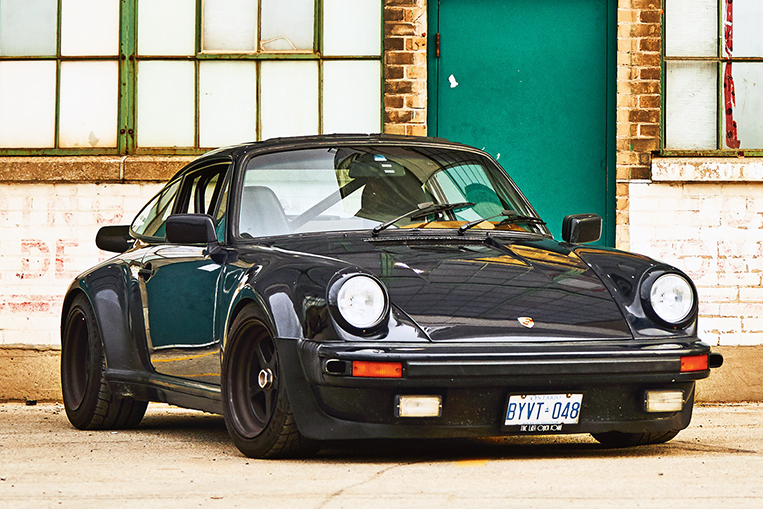 Please spare nothing in acquiring well-maintained examples of the 356 (a Jerry Seinfeld favorite), the 993 (the last air-cooled 911) and the 930 (our dream sports car). Excuse us as we now go back to the drawing board trying to think of the next hit app.