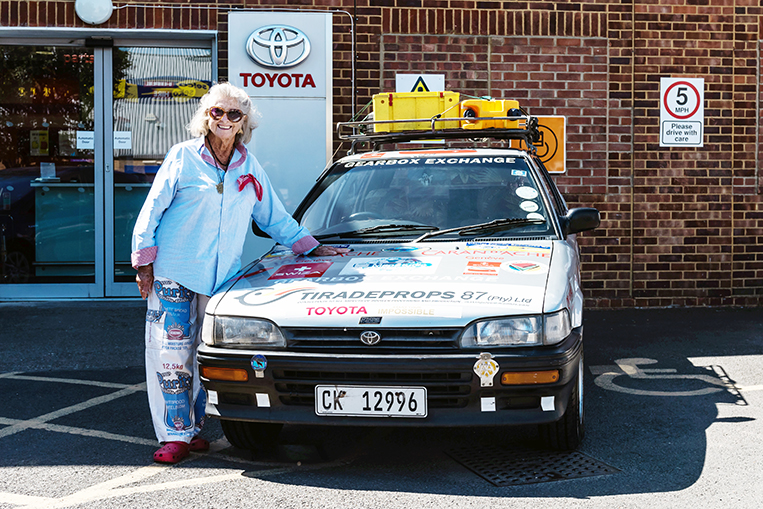 What would you be doing when you reach 80? Playing golf? Running after your grandkids? Netflix and chill? For one very spirited senior, those didn't sound particularly interesting or exciting. So she decided to drive her aging hatchback from South Africa to the United Kingdom.
Meet Cape Town resident Julia Albu. She's 80 years old, a loving mother of four and a doting grandmother of nine. Having lost her life partner of 33 years, she decided to take control of her fate and embark on something truly special.
One day, Julia was listening to a radio talk show discuss a local celebrity's expenditure on luxury cars for his wives. Infuriated by the absurdity of such excessive spending, she called up the DJ. She proudly spoke of her age and her trusty 20-year-old Toyota—and the fact that she would be driving all the way to London just to see her daughter.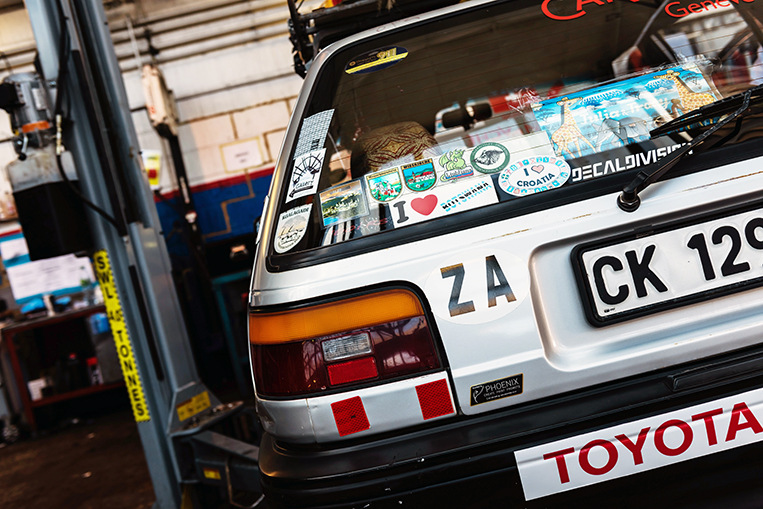 Friends and family immediately called Julia up asking if she'd really go for it. Knowing that every listener within the radio station's reach probably heard what she said, she swallowed her pride and kicked off a most epic road trip she wouldn't have initiated on her own.
But there was one problem. Not only did Julia not have enough money for such a trip, she also really had no idea about how she'd get her small hatchback from the southern tip of Africa to the land of Blighty. So she teamed up with Shine Literacy, a local charity in Cape Town, and got sponsorship for the journey (while promoting the group's cause to the world).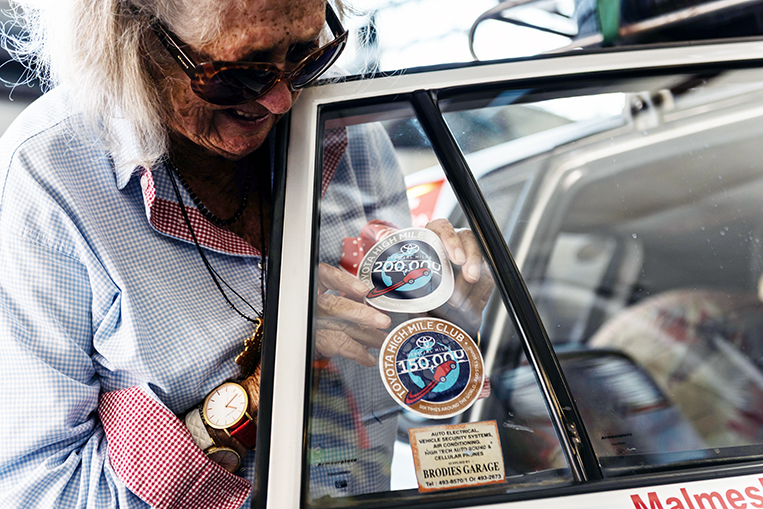 Preparations for the trip took one year, and it wasn't only Julia who needed to be ready. Her stock 1997 Toyota Corolla—sold as the Conquest in South Africa—had to be in tip-top shape for the arduous 12,000km journey. Tracy, as she fondly calls her car, received a full service and some minor modifications. Ground clearance is critical when driving through the African bush. To that end, Tracy got a suspension lift and slightly bigger tires.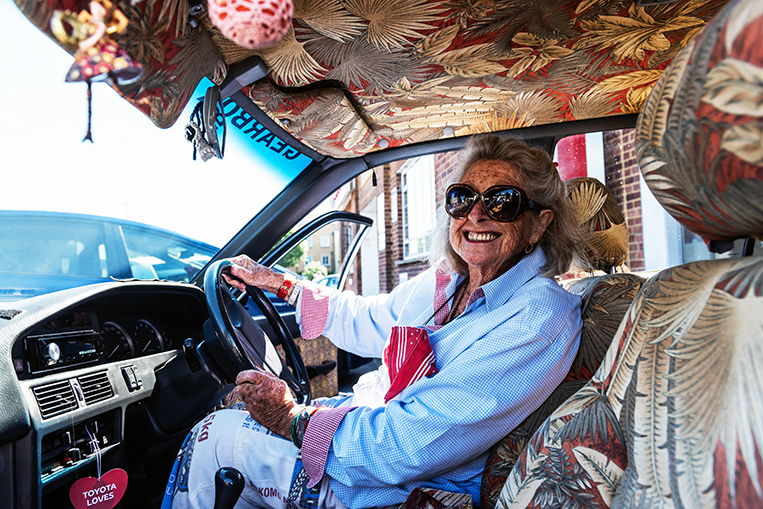 Julia set off with Tracy from Cape Town on June 14, 2017, one day after her 80th birthday. During the trip, she came face-to-face with challenges unique to each country that she was passing through. In war-torn Sudan, she recalls having to drive all by herself from the Ethiopian border crossing all the way to the capital (Khartoum) because her Ethiopian guide didn't have a passport. In addition, she practically didn't have any significant amount of cash on hand. Fortunately, the generosity of people who followed her blog kept her financially afloat.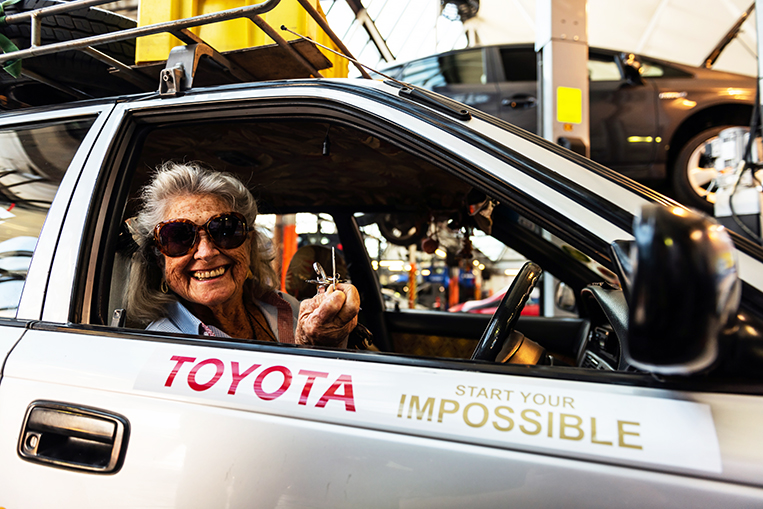 But her experiences weren't all bad or frightening. Julia became witness to the genuine hospitality of Africans to complete strangers. She was met with incredible warmth by people walking along the national roads of her East African route. She'd stop and greet local pedestrians and give them sweets. In exchange, these locals offered her food and drink, and happily accommodated her requests for selfies and photographs.
Julia's loyal steed, Tracy, never left her stranded by the side of the road. The two-decade-old hatchback was as reliable as it had been for all its years in service. Comparing Tracy to other vehicles being used to traverse the African continent, Julia vowed that she'd never ever exchange her beloved Toyota for anything else.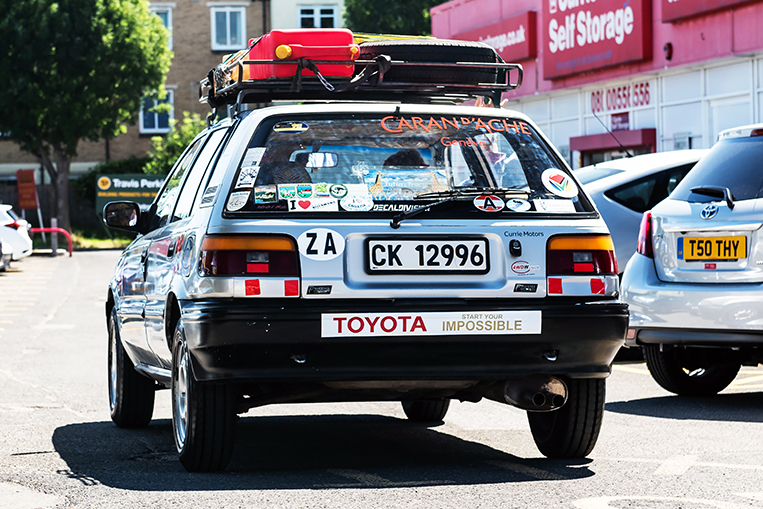 After almost a year of driving, Julia finally arrived in London last month. She had fulfilled her mission to see her daughter in the British Isles. Amazingly, this is only half of her journey. After staying in the country for a few weeks and getting Tracy serviced by a local garage, she left London on June 27 and is driving back to her home in Cape Town as we write this.