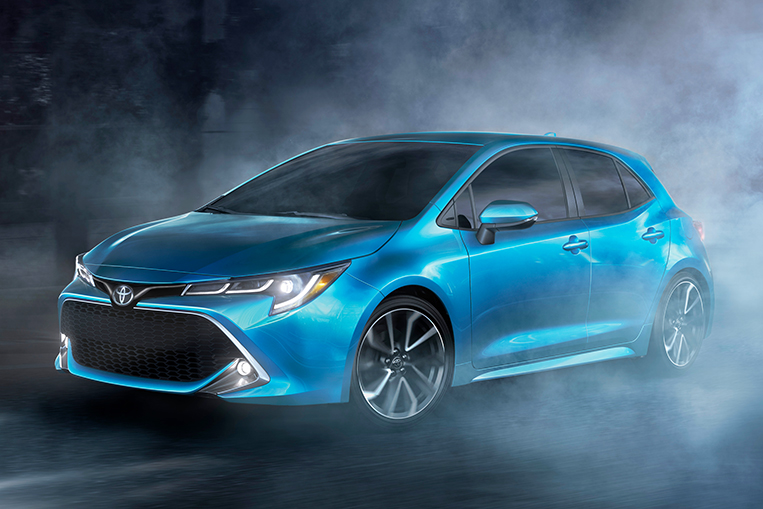 "The hatch is back!"
That's the excited headline dancing above the equally enthusiastic press release Toyota sent out to tell the world about its latest model, the all-new 2019 Corolla Hatchback, which will make its debut at the New York International Auto Show next week. The name Corolla carries some true gravitas and history for the brand, and this new version is not only aiming to continue the lineage that started way back in 1966, but clearly also attempts to take it to the next level.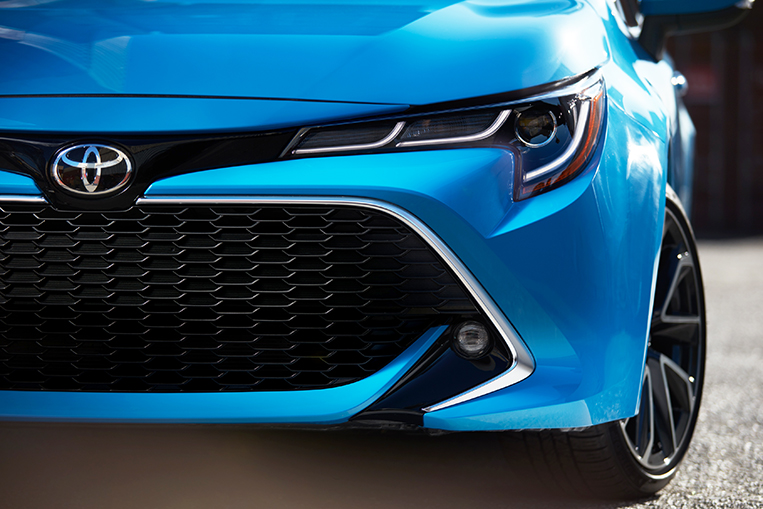 This is a damn good-looking little car. The 4.37m-long and 1.79m-wide hatch—with its lowered hood, J-shaped LED headlamps, confident character lines and rear chrome diffuser—appears sporty and well-planted, a visual impression that receives extra support from the new 16- or 18-inch wheels it rolls on.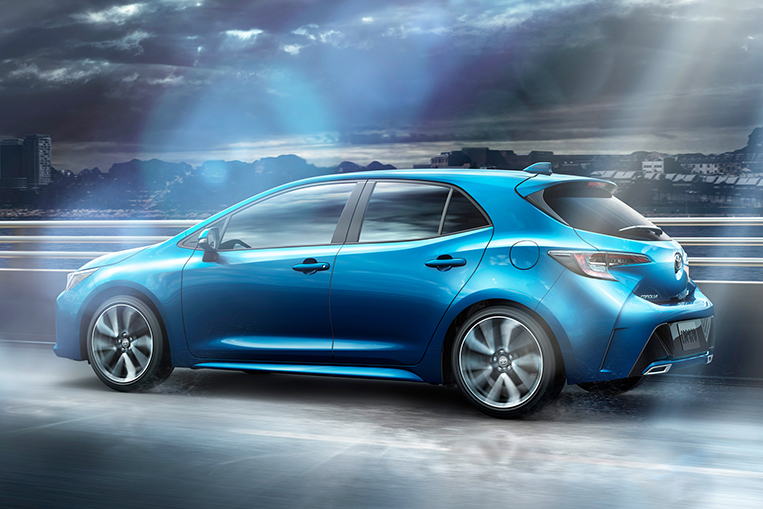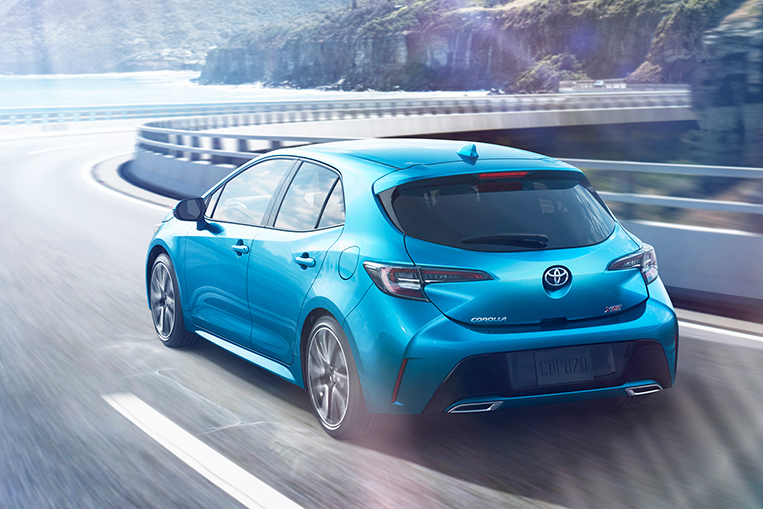 On the inside, passengers will find themselves surrounded by "Sensuous Minimalism," a fancy-sounding concept that at its core means the cabin has been redesigned to be more inviting, simpler and more harmonious. A changed seating position is supposed to provide a more natural body posture, while features such as a storage area for a 5.5-inch smartphone in the center console (with optional wireless charging capability), a mixture of high-gloss materials and matte elements, and even little changes like minimized gaps between buttons and switches are all designed to give the car a more sophisticated character and premium feel.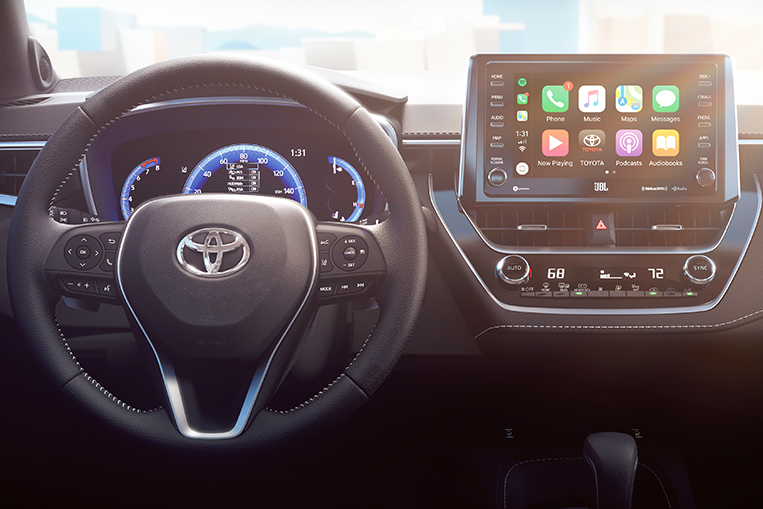 Under the hood sits a new 2.0-liter Dynamic Force direct-injection in-line four-cylinder engine that is smaller and lighter than its 1.8-liter predecessor. Power figures, unfortunately, have not been released as we write this. What has been revealed are the transmission options: Buyers can choose between a six-speed manual gearbox called the iMT (Intelligent Manual Transmission) and an all-new Dynamic Shift CVT that comes with no fewer than 10 simulated speeds, a sport mode and what the company claims is the world's first launch gear in a passenger-vehicle CVT. The latter is designed to improve acceleration from a standstill, where CVTs can sometimes feel a bit sluggish due to belt efficiency being poor in this scenario.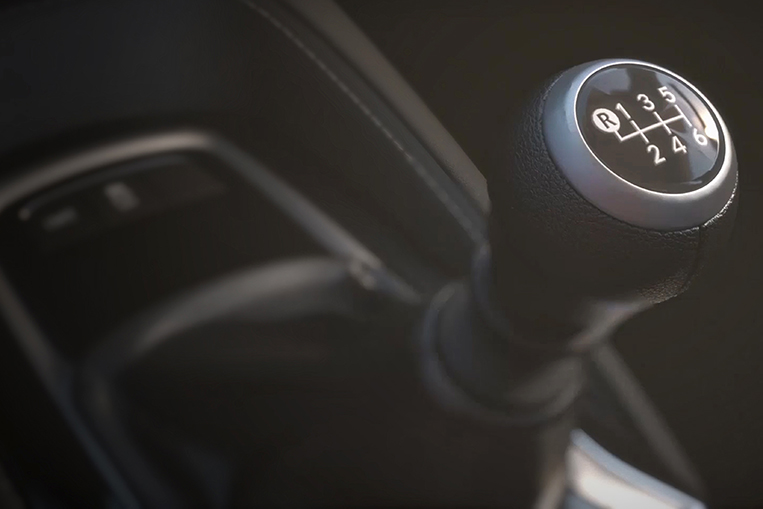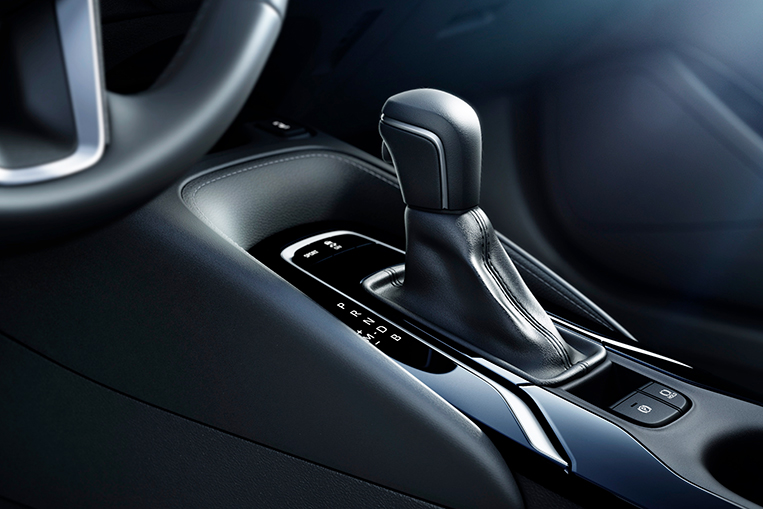 This wouldn't be a Toyota if it didn't have a ton of safety and driver-assist features, and the list for the Corolla Hatchback is quite a long one, starting with a Pre-Collision System with pedestrian detection that is touted to be able to detect other vehicles, pedestrians or even bicycles during the day and at night, and that will give visual warnings and apply the brakes if necessary. Then there are the adaptive cruise control that functions at speeds between zero and 180km/h; the lane-departure warning function with steering assist that can take action if an unintentional lane deviation is detected; the automatic high beams; and the new feature called Lane Tracing Assist that recognizes lane markings or the path of the car you are following to determine the center of the lane and improve driving safety by providing steering assistance to the driver.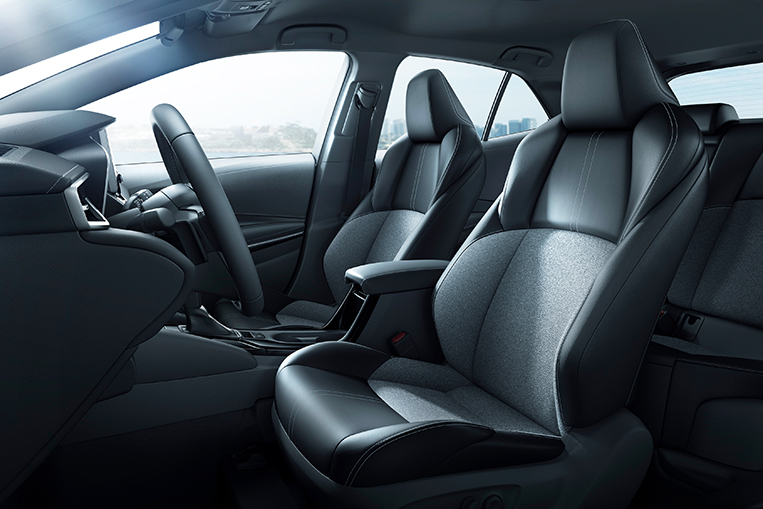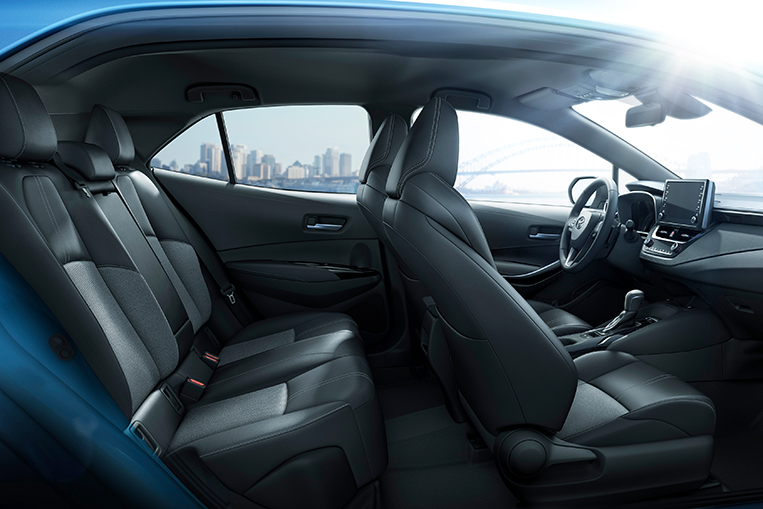 On top of those, there are seven airbags, enhanced vehicle stability control, traction control, a blind spot monitor and even a rearview camera. Toyota says that the new Corolla is not only safe, but it will also be fun to drive thanks to its revised front and rear suspension, the extensive use of aluminum to keep the weight down, and a chassis that has 60% higher torsional rigidity compared to the previous model.
And so the 12th-generation Corolla is upon us. We've seen the hatchback, and now we can't wait to lay our eyes on the sedan version.