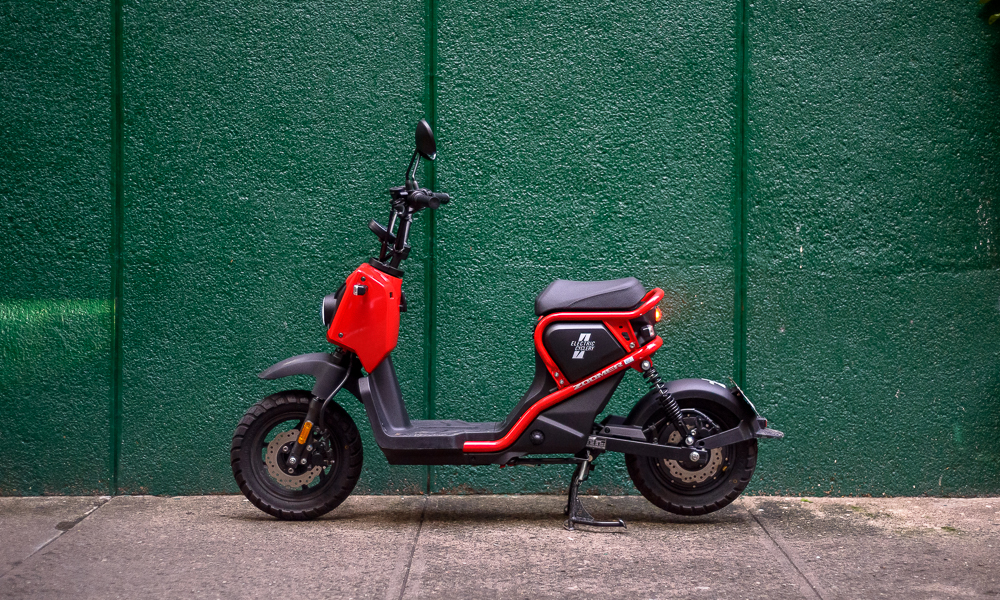 Honda Motor Company got its start making—of all things—motorcycles.
World War II left countries globally with a ton of surplus equipment. We got the Willys Jeep, which our crafty fellowmen eventually turned into the oft-maligned jeepney plying our roads today. Soichiro Honda, on the other hand, chanced upon a lot of surplus two-stroke 50cc engines originally meant for powering radio transmitters during the war. Slapped on a bicycle, these motorized movers eventually led to the powerhouse that Honda has become today.
Due to the lower barrier of entry of moped licenses, however, Honda soldiered on making sub-50cc motorcycles and scooters for markets all around the globe. From the vintage Super Cub and Sports Cub, up to the original Beat, the beloved Motocompo, and the locally known Dio, these low-powered personal transporters have moved people not only physically but sentimentally as well.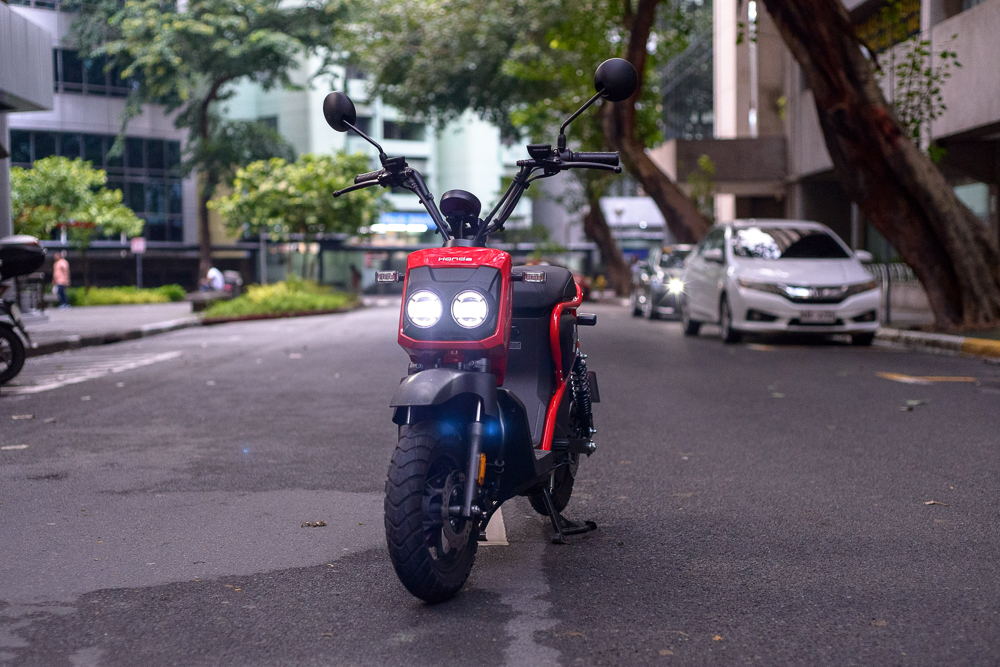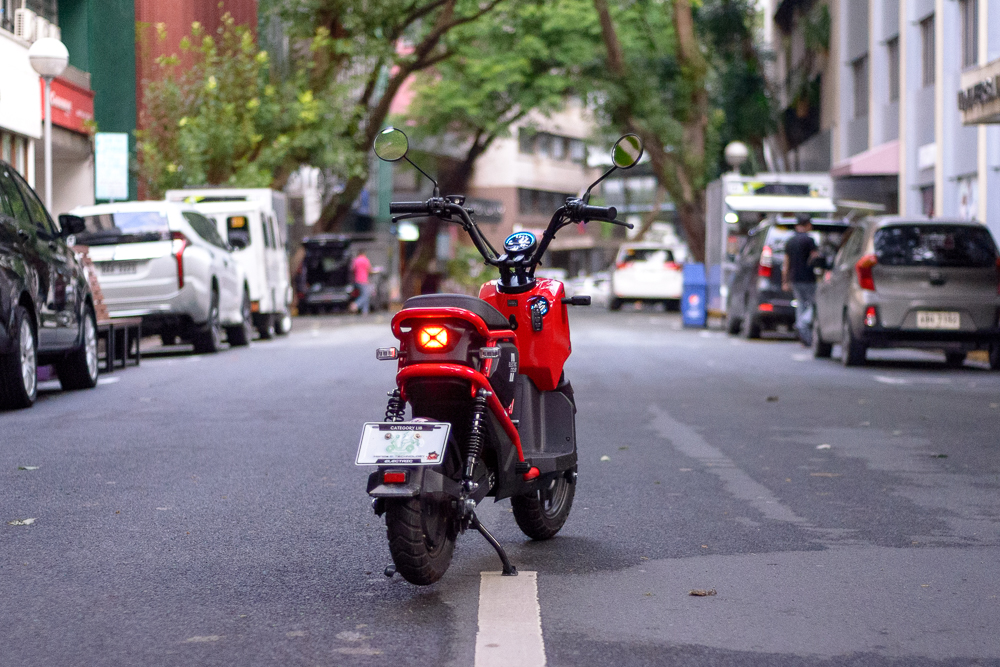 Now, there's a triad of thumpers that are being rehashed for the new generation, namely the urban-going Honda Cub, the off-road-tackling Zoomer, and the 125cc tiny curve-carving Dax. Primarily used for the city, relatively slow, and compact enough to not cause a ruckus in tight residential alleys, these make them perfect for reincarnation with an electric twist.
So we get to this Honda Zoomer e:. It retains the tubular off-road-going nature of its dinosaur-fueled ancestors, two bug-eye headlights modernized with LED projectors and daylight running lights, and, somehow, the same deranged peppiness as well.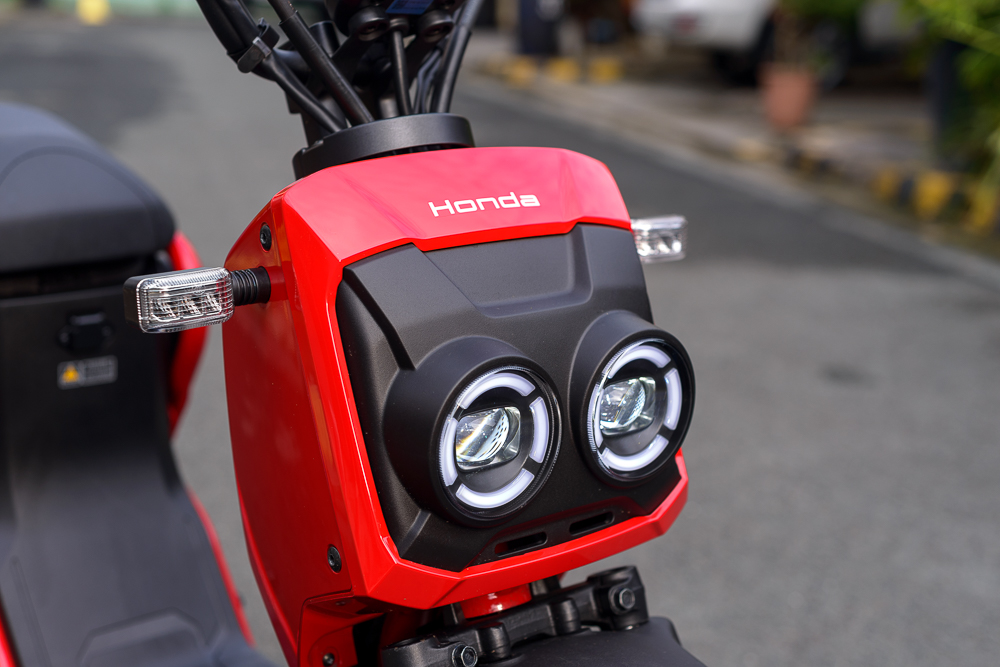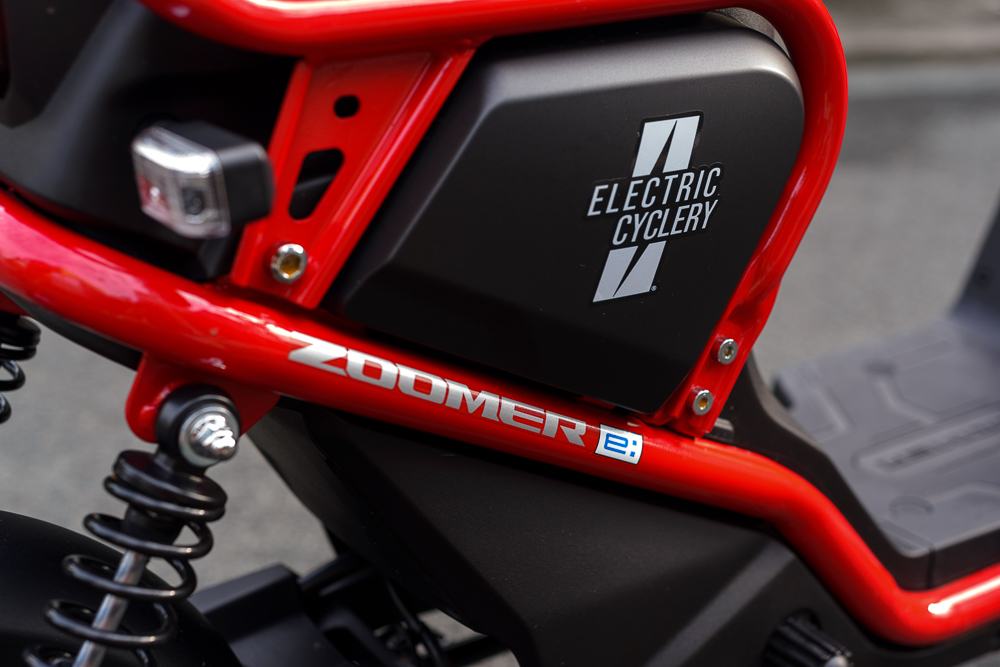 Alas, with the bike being produced by and for the Chinese market by the Sundiro-Honda partnership, it is limited by China's e-bike regulations. The motor is capped at 350W, and the speed is limited to 25km/h. That cap is removed for local units, but the speedometer is pegged at 25km/h even if you've hit the bike's top speed of 45km/h.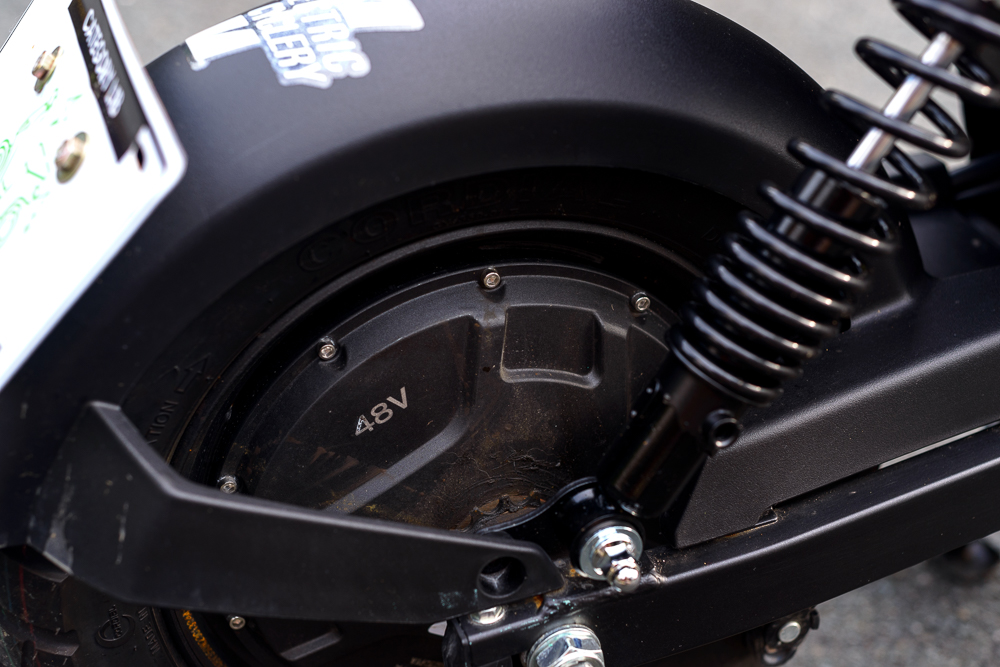 Foot pegs for pedals exist as a technicality under these regulations, but are both unnecessary and clunky to begin with. While our review unit's motor fared quite well going through floods, the freewheel developed a nasty clunking noise and necessitated the removal of the bike chain.
It doesn't matter, anyway, as this disabling of the supposed e-bike's bicycle part remained inconsequential.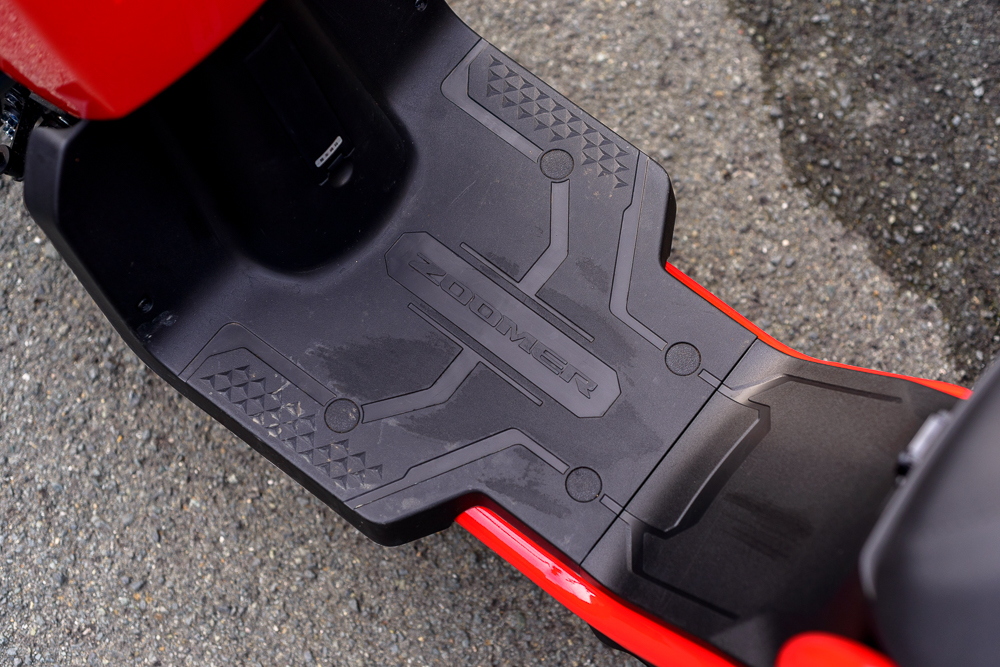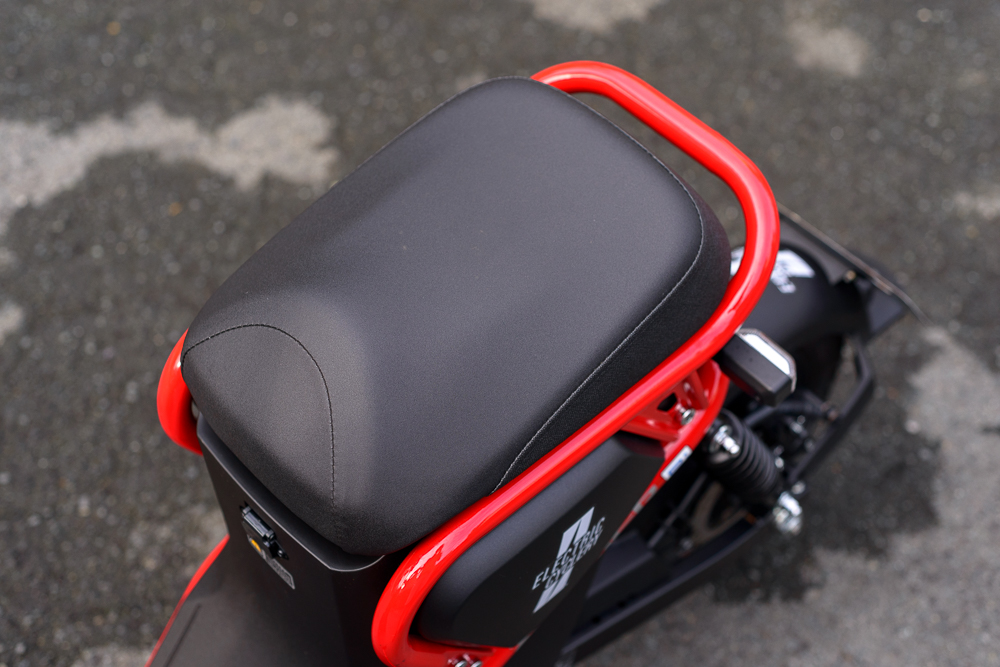 The seat height and the floorboard are surprisingly adequate for my 6'0" stature, albeit sized more for those who may be vertically average. There's no storage anywhere—this e-scooter is built for fun and fun alone.
You do get a few creature comforts in the form of a USB-A port to charge your phone, and cruise control so your wrist doesn't get tired mashing the thing at full throttle all the time. The key is optional as well, as the remote key fob allows access even to the handlebar lock and seat release.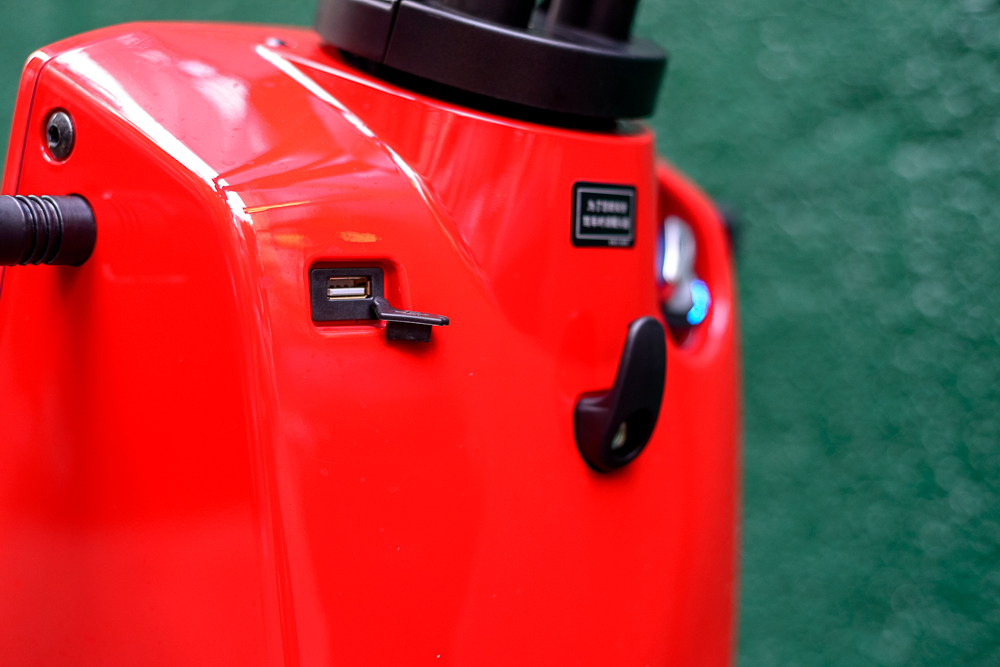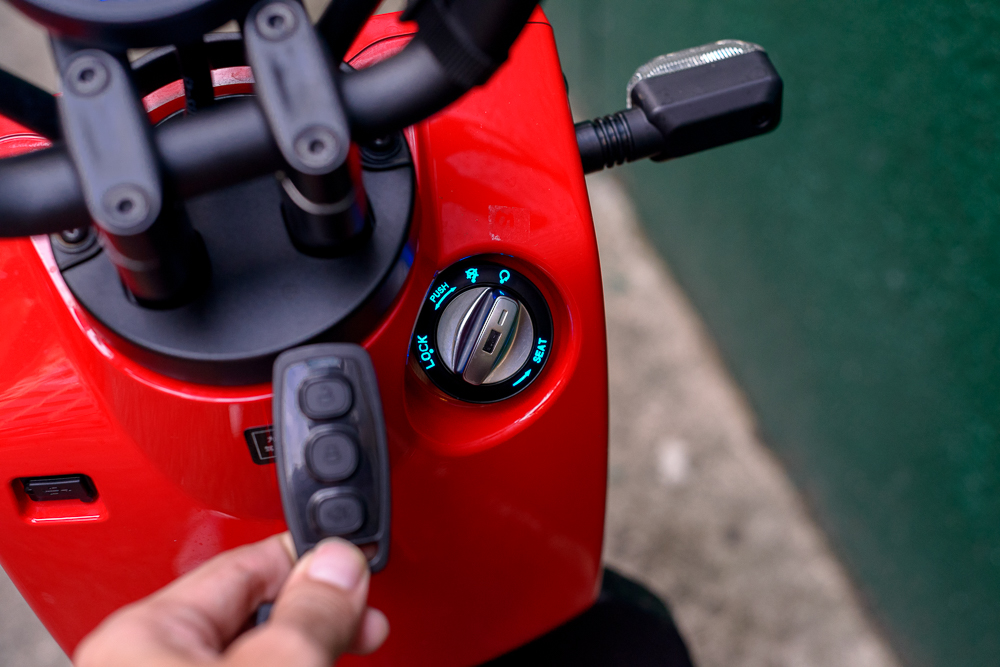 The switchgear is fairly standard. You can select between Drive and Sport modes via a switch on the left handlebar, with sport mode making acceleration off the line even more of a handful.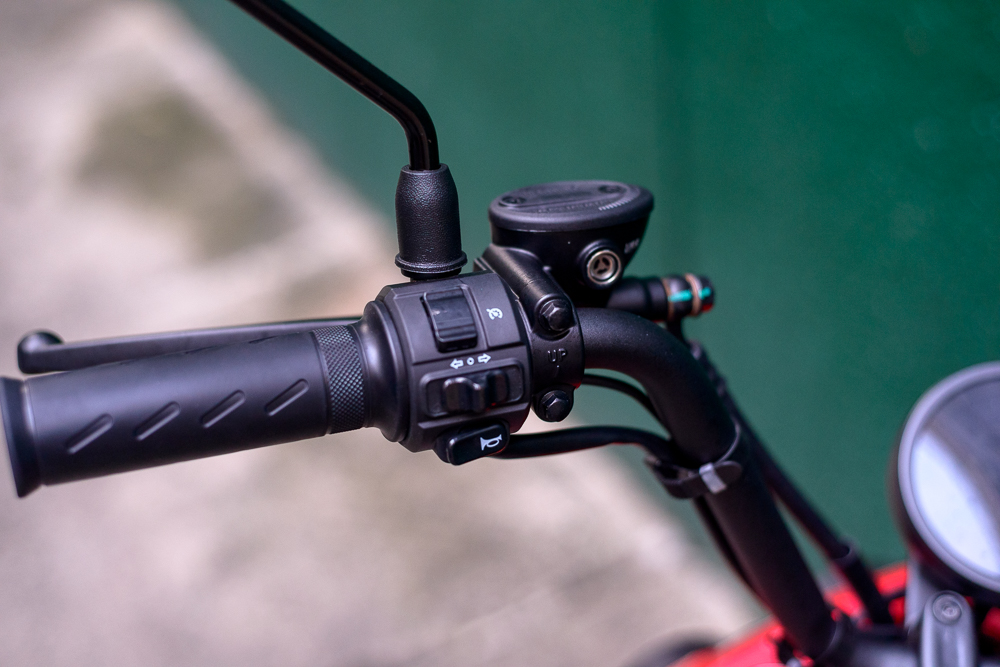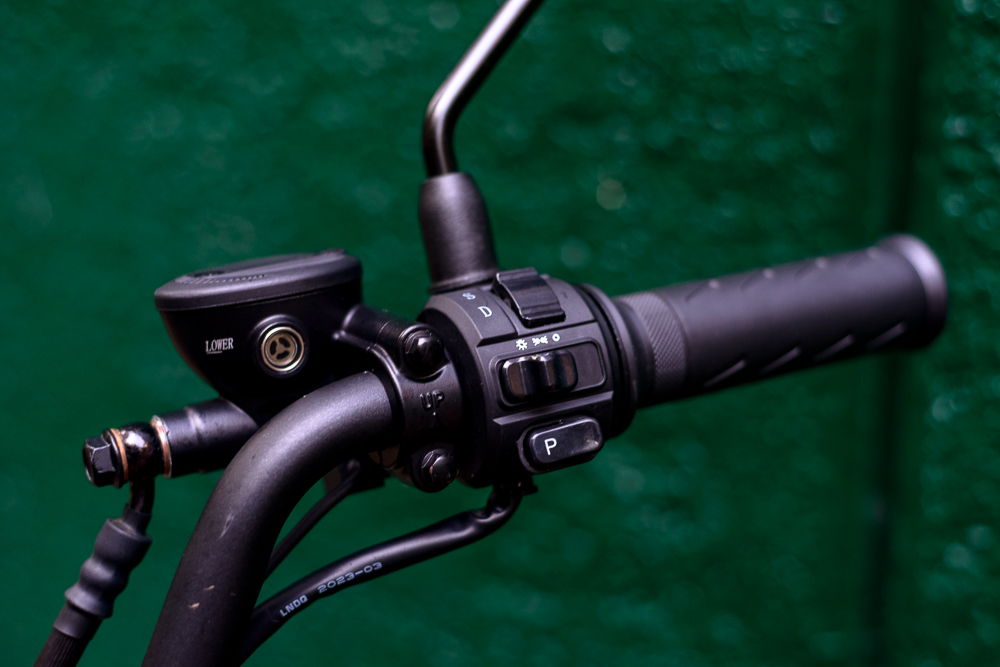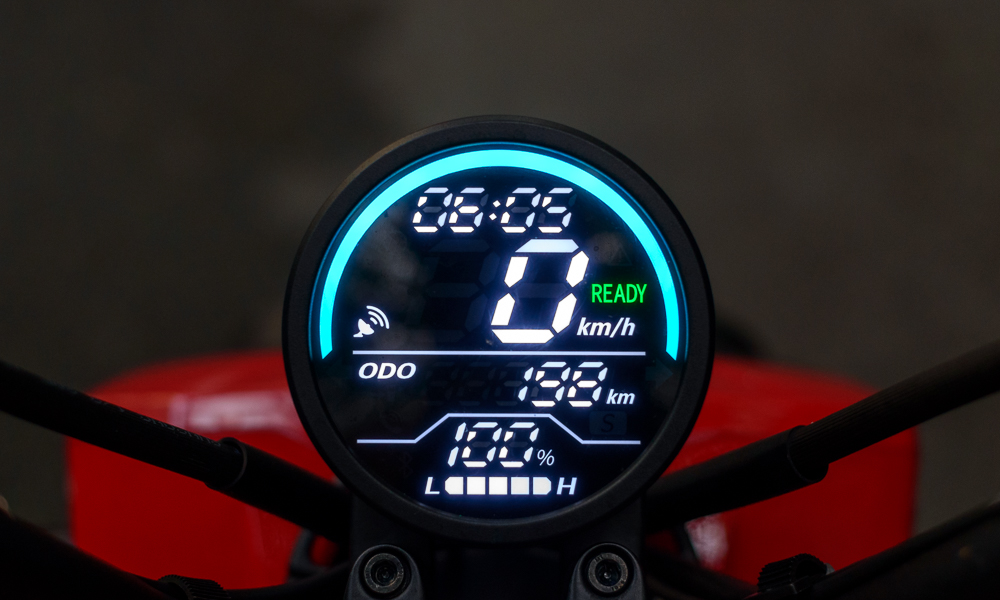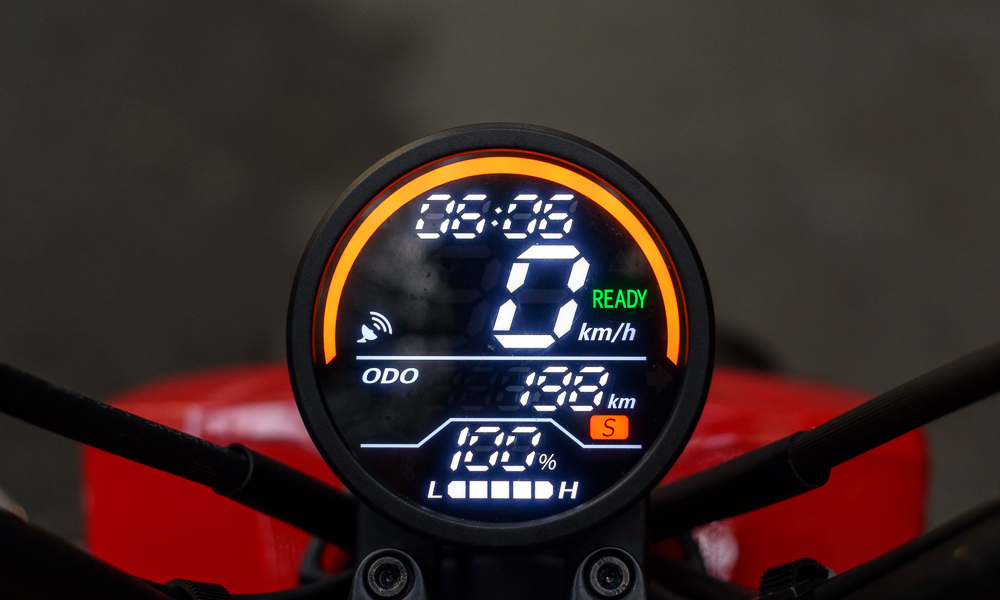 You get disc brakes for the front and the rear that deliver more than adequate braking performance and modulation, albeit still slightly spongy on the feel.
Unfortunately, you can't let the rear wheel spin loose on its own as the brake levers contain cutout switches for the motor, a safety feature that's especially egregious for starting on inclines.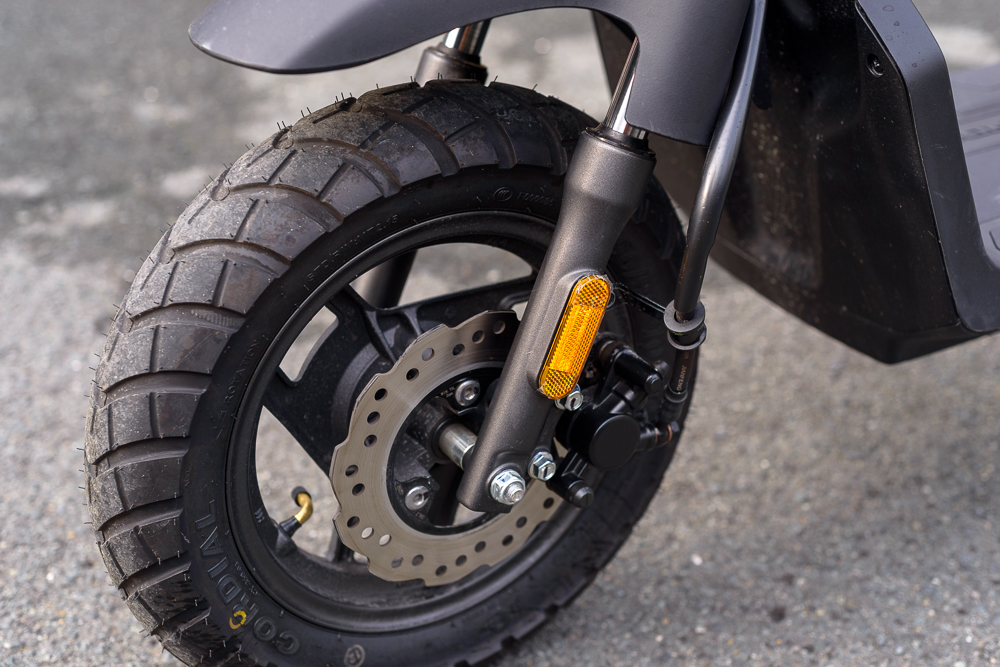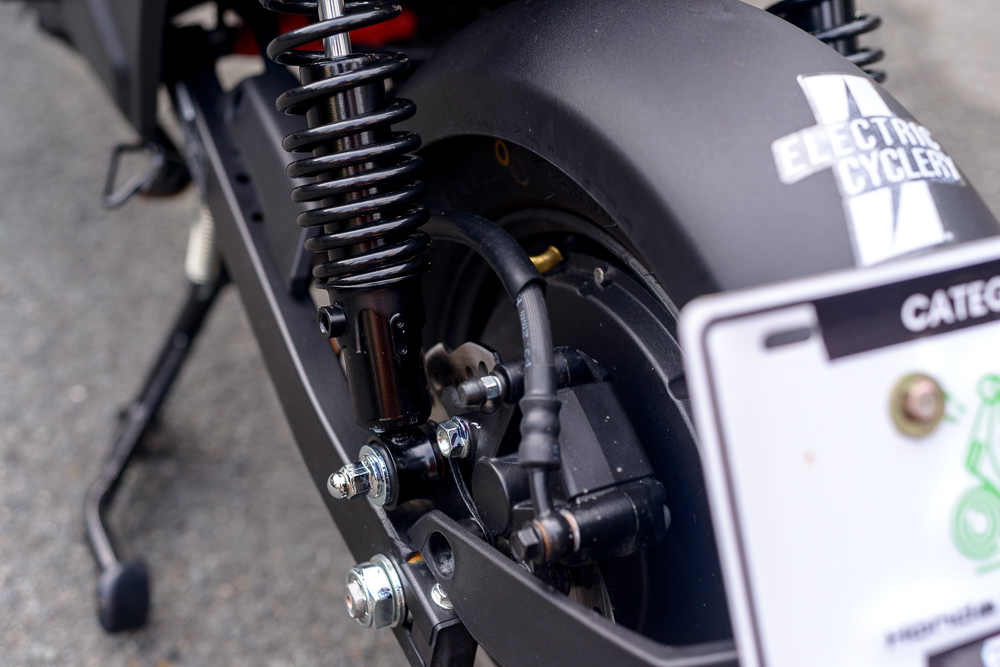 Frankly, all that is superfluous once you use the Zoomer for what it's actually for. This thing may not be built for speed or corners, but boy, is it agile as heck.
The throttle is smooth throughout its range, but it has a non-linearity that's best described as a rabid dog being held back by a leash. It wants to pounce off the line, and it only takes a little bit of suggesting from your wrist to do so.
The geometry is tuned rightfully so, twitchy enough to allow for quick steering input while being stable at speed. The weight is fairly low to the ground, giving you confidence where you would have never thought there would be any. A chunk of that fun disappears past 25km/h, however, as the 350W motor gets a little lethargic on its way to 45km/h.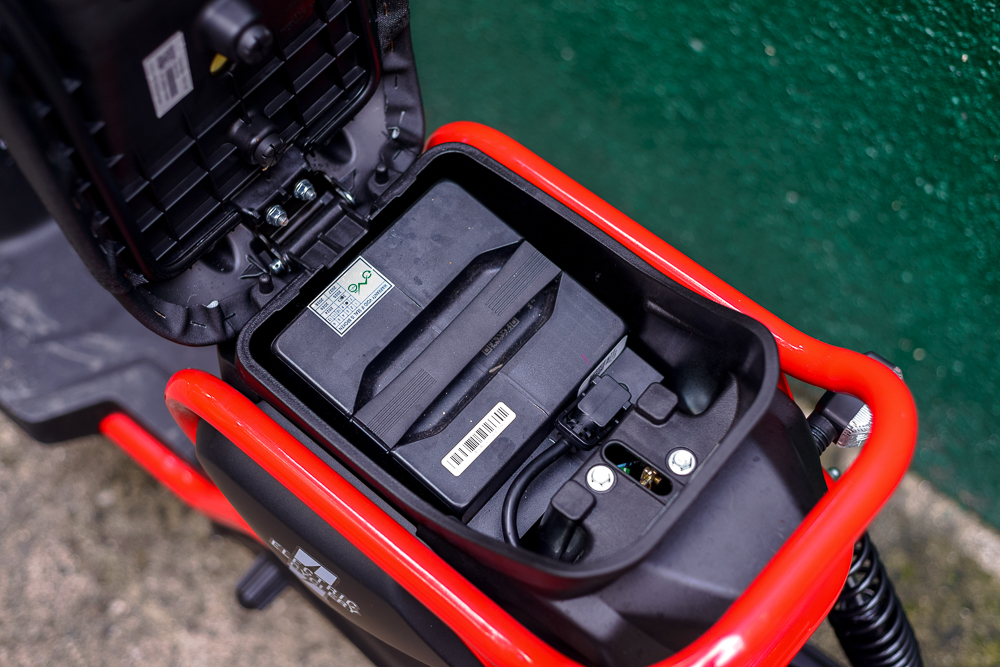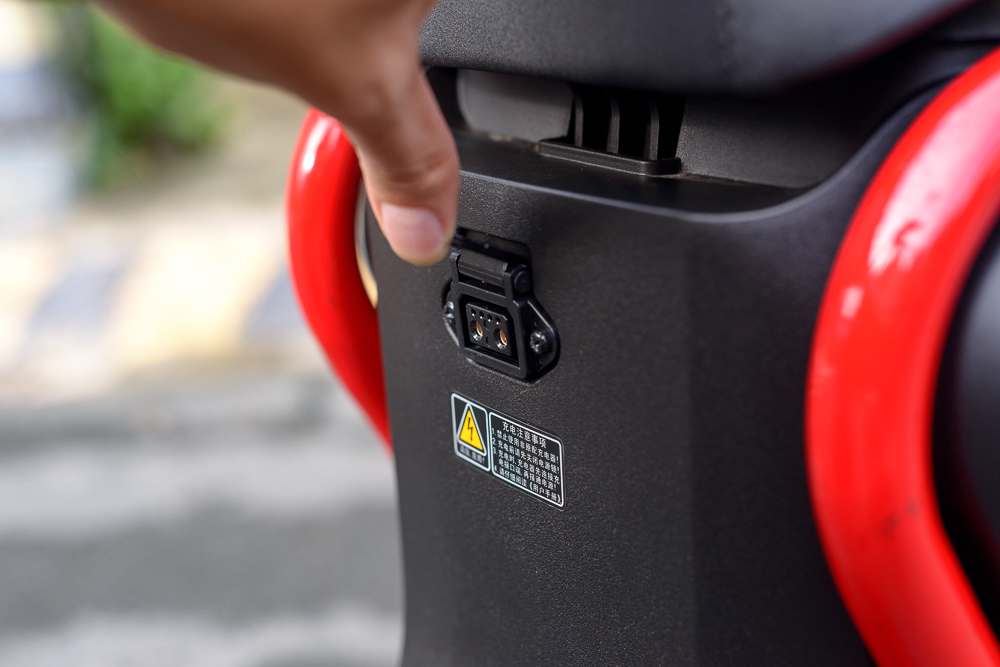 The Zoomer's underseat storage space is completely taken up by a 48V 24Ah lithium battery pack. This gives the Zoomer a decent theoretical range of 60-80km, but I've only managed to eke out 50km on a full charge. Charging is done either via a port below the seat or directly into the battery.
Practicality is not entirely off the table, however, given the Zoomer's 150kg load capacity. Accessories are available from local dealers, allowing for storage both in the space forward of the seat and with a top box behind. If you wish to carry passengers, the top box can be swapped for a seat, and the center box comes with a cushion above.
Theoretically, you can sit three on the Zoomer, acceleration be damned.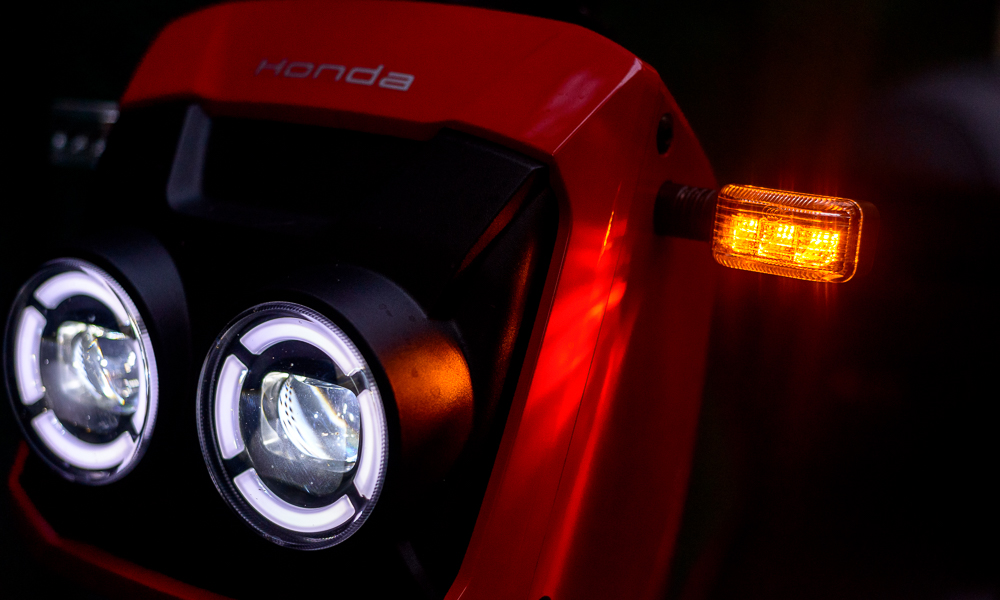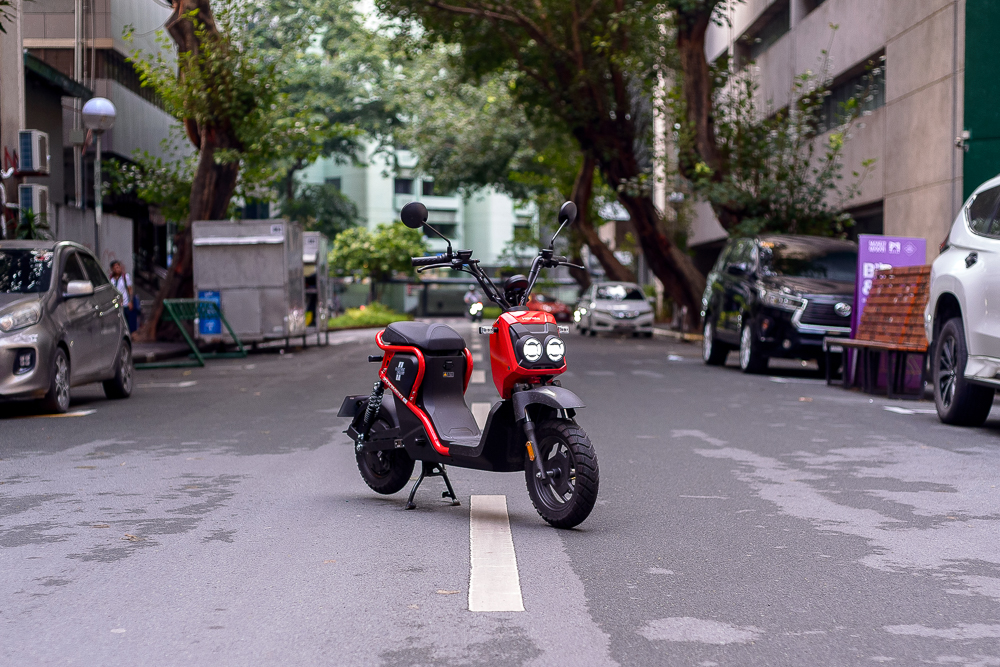 Several dealers are offering the Honda Zoomer e: locally, and our review unit was kindly lent to us by Electric Cyclery.
Priced at P84,900, this comes in Black, White, Red, Gray, and Army Green. It slots right in LTO's L1b classification, so while a motorcycle-style helmet is required, no license or registration is necessary.