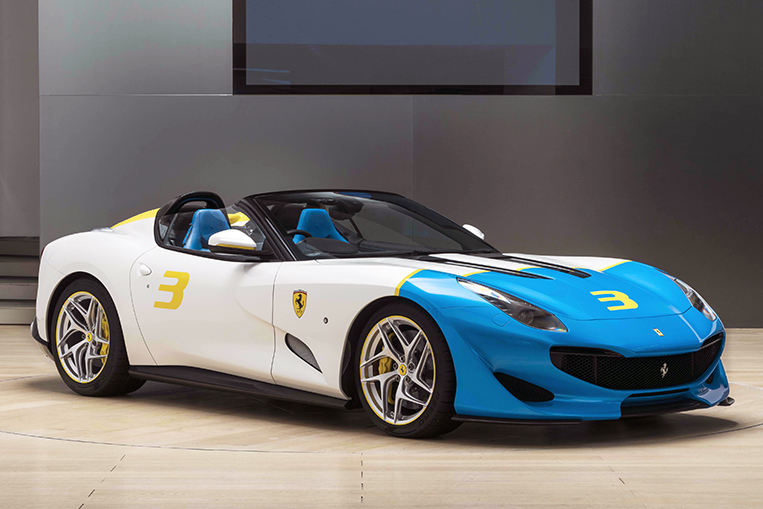 We've already told you that "if you're insanely rich, Ferrari can make you a one-off," like the SP38 the Italian carmaker presented earlier this year. Clearly, the world has no shortage of loaded car lovers who will spare nothing just to get their hands on the very best that the automotive industry has to offer.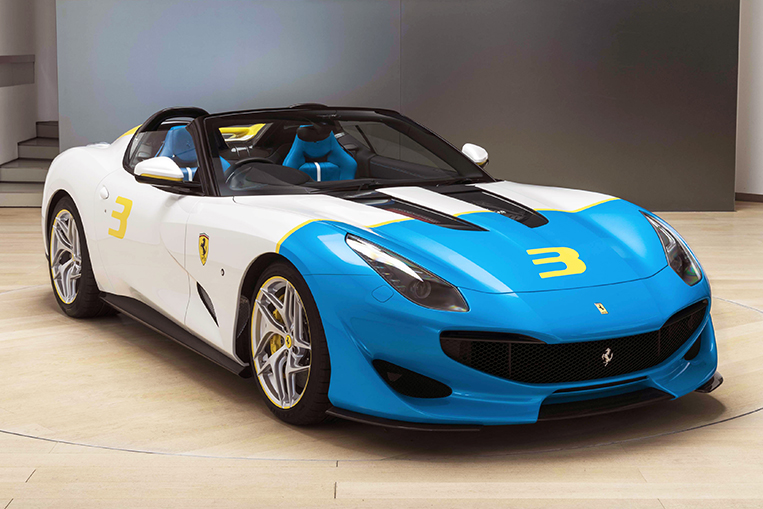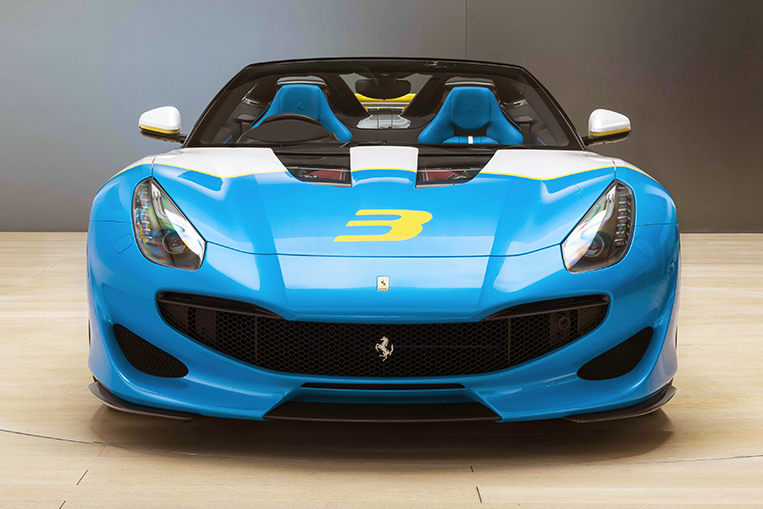 There's another car-crazy millionaire (possibly even a billionaire) who paid Ferrari to create an exclusive supercar that makes use of the F12tdf's chassis and running gear. Say hello to the SP3JC, which was designed by the Ferrari Styling Center for a lucky bastard who is probably running out of ideas about how to spend his money. Ferrari describes this project car like this:
The SP3JC is the maximum expression of open-air motoring, harking back to Ferrari's epic V12-engined spiders of the 1950s and the 1960s. The striking one-off makes an important and individual styling statement, and represents the outcome of over two years of intense work, with close involvement from the client throughout the process.
Damn. If this took more than two years to complete, you can imagine the pile of cash needed to make this happen. Which, of course, rubs in the fact that the rest of us are such flat-broke human beings.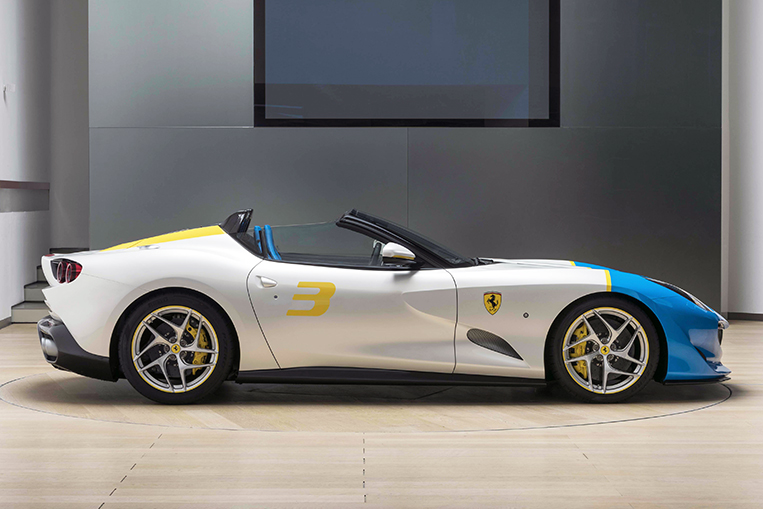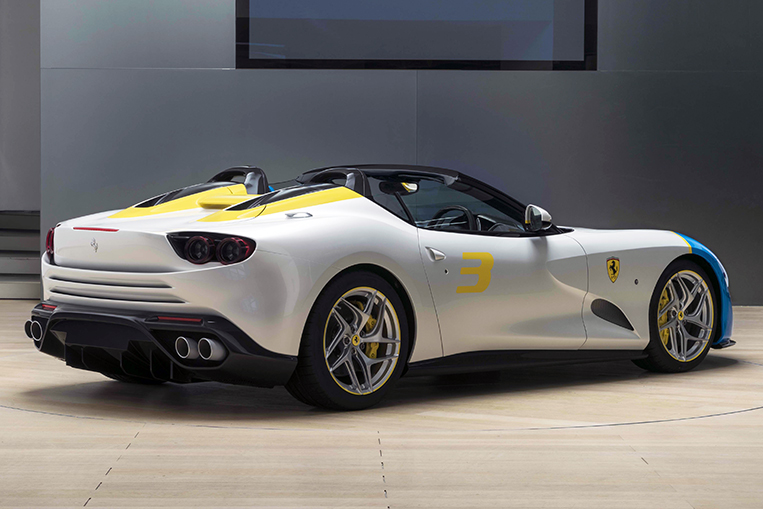 In case you're laughing inside and wondering what kind of a tacky petrolhead would go for such an exterior look, Ferrari says that the client who commissioned this is into pop art. Hence "the unique combination of the Azzurro Met and Giallo Modena livery over the main Bianco Italia color scheme." Okay. We guess you can do anything if you're swimming in €500 bills.