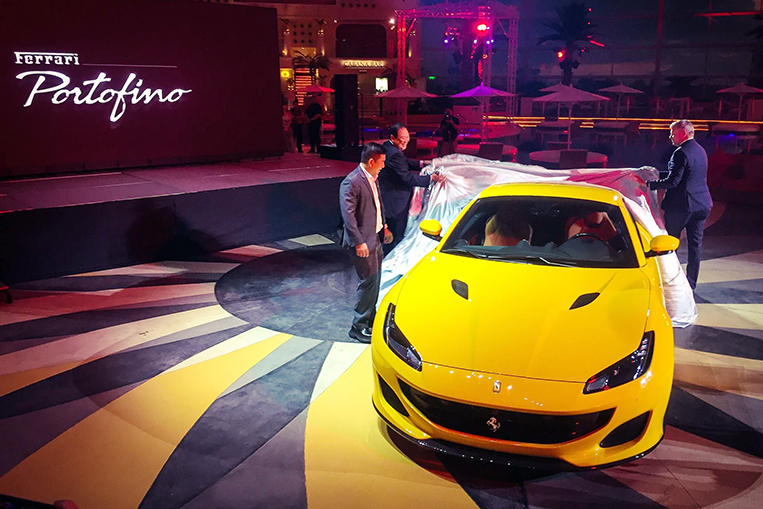 Not even a visually striking bright-yellow Ferrari convertible could steal the spotlight from one specific individual gracing the car's formal introduction in the local market, held tonight at Cove Manila inside the Okada lifestyle complex. That person is Davao-based businessman Dennis Uy, Phoenix Petroleum's chairman and president.
Uy officially came out as the new business partner of Wellington Soong, himself the chairman and president of Ferrari distributor Autostrada Motore. Uy had been linked to Soong for quite a while now, but the partnership looks to have been cemented with the duo joining each other onstage to present the stunning two-door Portofino.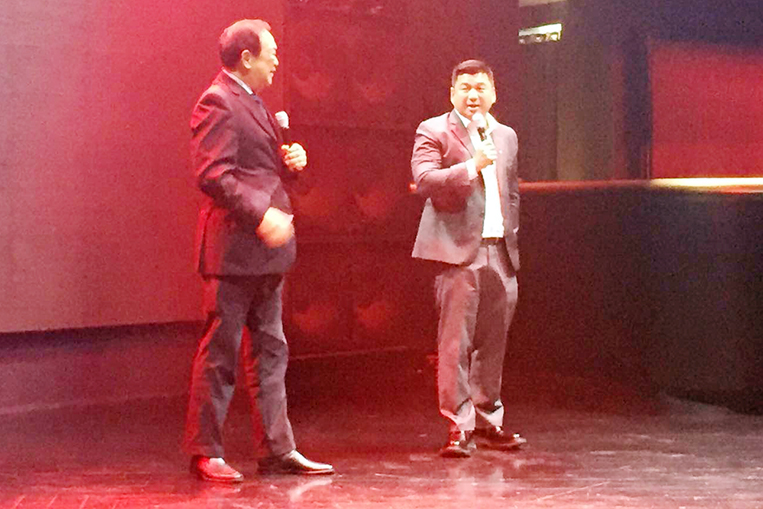 A story came out earlier today on a website called Bilyonaryo, announcing that Uy had bought 70% of "debt-mired Philippine dealer of Ferrari and Maserati." When we asked Soong to comment on the article, he said: "This partnership with Dennis Uy is a major strategic power alliance for Ferrari in the Philippines." Is the 70% stake accurate? "It's still confidential," the jolly businessman said. "Less said, less complication."
Soong proceeded to call the Bilyonaryo article "malicious."
"They were trying to portray me as someone who's bankrupt," he protested. "Thankfully, that is not true."
In fact, Soong pointed out, one sentence in the article is particularly erroneous—the one that says "he sold the Jaguar Land Rover distributorship to Felix Ang's Auto Nation Group last year." In truth, the two British brands were taken away from him, according to the businessman. Which explains why he was extremely upset during the transfer of distributorship rights in November 2017.
"If I had sold those brands, why would they say I was bankrupt?" Soong rhetorically asked.
Soong believes that "certain people" in the automotive business are simply pissed because Uy chose to partner with him and not with them.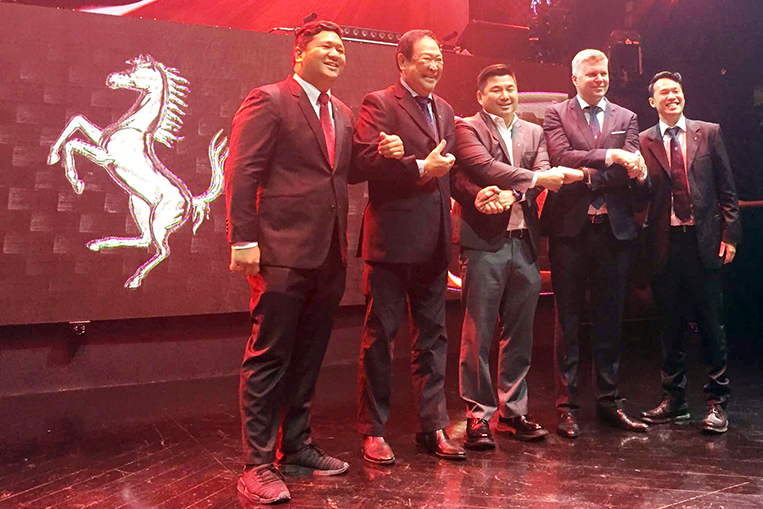 Besides taking a stake in Autostrada Motore, Uy is also now involved with Formula Sports Inc., the company assigned to Maserati. Soong told VISOR that Uy's group has "ambitious plans" for Ferrari and Maserati in our market.
In that case, you can expect a lot more noise from these two Italian car brands in the immediate future. But we wonder: Will Phoenix supplant Shell as Ferrari's fuel partner in the Philippines?