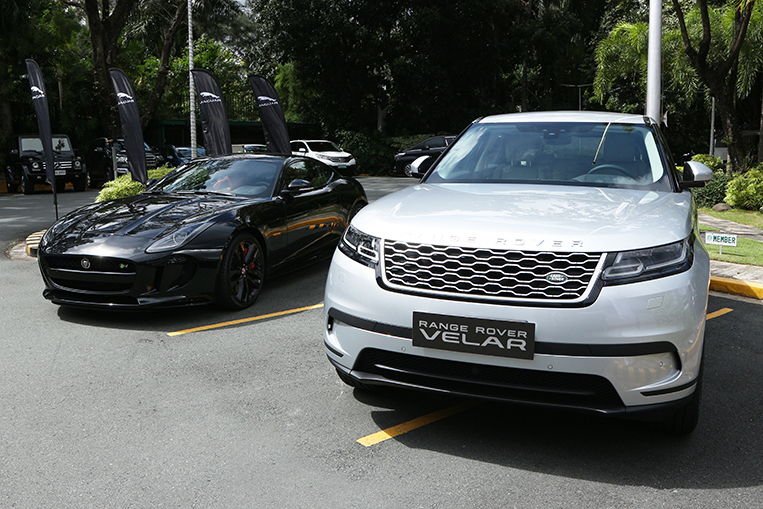 Visitors of the Manila Golf and Country Club at around noon today must have been delighted to spot two hot-looking cars parked on the premises: a black Jaguar F-Type R coupe and a silver Land Rover (Range Rover) Velar SUV. It was a special day for the two British brands—they finally have a new Philippine distributor following a shocking split from their previous importer (the Soong family, which also represents Ferrari and Maserati here).
In early May, I received a call from patriarch Wellington Soong who personally informed me that May 5th would be the last day of his company's affiliation with Jaguar Land Rover. He said that JLR was demanding that he construct a bigger facility for the two brands (which used to share floor space with the aforementioned Italian marques inside a conjoined showroom in Bonifacio Global City)—a demand he couldn't accede to. I could tell it hurt like hell, not only for him but also for his family.
At that time, I already knew that the Auto Nation Group—which manages Mercedes-Benz, Chrysler, Dodge, Jeep and Harley-Davidson in our market—was among those being considered to take over the JLR distributorship. Today, that rumor was officially brought to a conclusion.
Well, sort of.
The people behind ANG, led by Felix Ang, had to create a separate business entity—Coventry Motors Corporation—and excuse themselves from holding executive positions at the newly formed company. (An ANG officer told me they would just be shareholders at CMC.) At the helm of the new firm are Philippine Chamber of Commerce and Industry president George Barcelon as chairman, and former Mazda Philippines managing director (and very recently retired Hanes Philippines managing director) Gerry Alejandro.
The new distributor's name is derived from a city in the West Midlands in the UK where the JLR headquarters are located.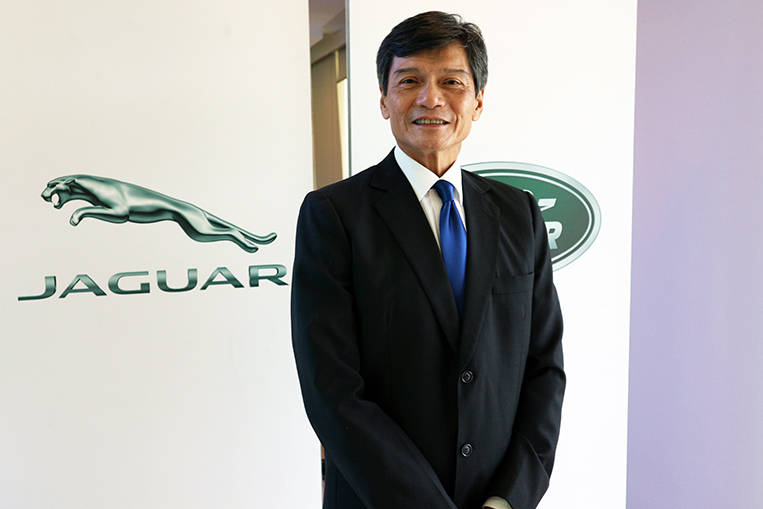 The event and the press release had a serious tone to them, as though the visiting executives from Jaguar Land Rover Singapore (the brands' Asia-Pacific importers) wanted to make it unambiguously clear to the assembled media that they meant nothing but business.
When I had the chance to talk to JLR Singapore managing director Robin Colgan, I asked him if their previous distributor was still allowed to sell its remaining inventory (three Jaguar units, to be exact). Colgan simply replied that, at present, Jaguar Land Rover has only one authorized distributor in the Philippines, and that's CMC.
"Our business is growing in the region and more products are coming in, so we need a better facility and a bigger staff to run the operations," Colgan told me.
During a meeting early this year, when Soong was trying to make an appeal to Colgan by citing their long-standing business relationship—Soong became the local distributor in 1997—Colgan, according to Soong, told him: "This business is not about relationships, it's about KPIs (key performance indicators)."
And in the automotive industry, the number one KPI is sales volume, something the principals confidently feel Coventry Motors can deliver in spades.
There's only the future to look forward to, and it's an exciting future
The press release sounded just as stern, using the phrases "binding contract" and "with immediate effect" in the opening sentence, presumably to let everyone know that Coventry Motors Corporation is now the one and only representative of Jaguar and Land Rover in the country. Nobody else, period.
A local official I talked to today used an interesting analogy when asked whether the transition had gone smoothly: "You know, it's like being married to another partner. The new spouse really shouldn't get involved or even comment on the previous marriage. That's none of his or her business. There's only the future to look forward to. And it's an exciting future."
To be fair, there are distinct advantages to the new setup. As pointed out by another Filipino executive I had a chat with, there will be opportunities for optimal synergy between Jaguar Land Rover and Mercedes-Benz. "We can now be more effective with our product strategies," he said. "For example, we can now better control the number of units to be imported vis-à-vis the other brand, since we know what specific model in what class sells more versus the competition. And we can now also better spec our products. So the customers win in the end."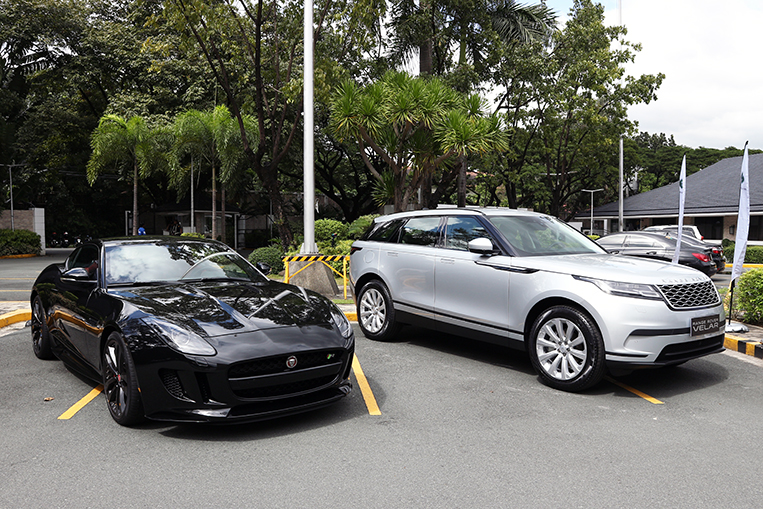 The new Jaguar Land Rover showroom is projected to open in the first quarter of 2018, also in the ANG territory along Greenhills-EDSA. Expected to be immediately offered are the twin midsize crossover SUVs, the Jaguar F-Pace and the Range Rover Velar. As you read this, CMC already has five units of the Velar, which will be priced at "around P6.5 million."
In business, as in marriage, relationships grow old, turn sour, sometimes even become bitter. Concerned parties just have to find a way to move on in order to be happier and (hopefully) more prosperous. Here's wishing both Jaguar and Land Rover all the best as they forge ahead with a new partner.