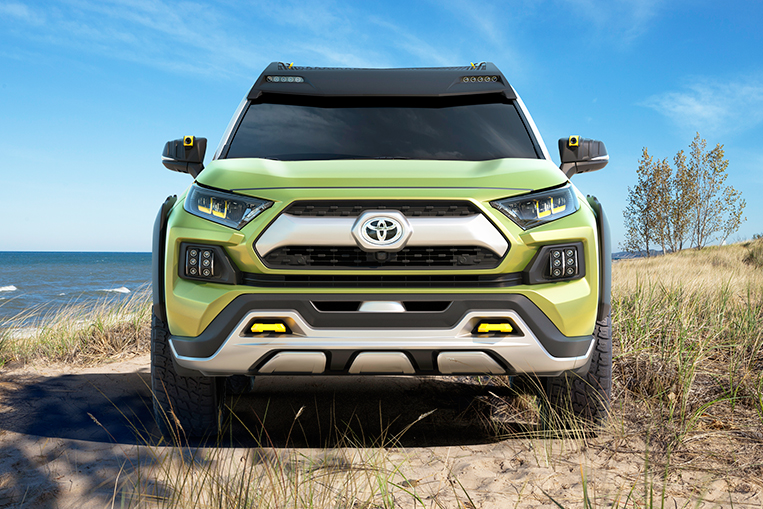 This is the Future Toyota Adventure Concept, the Japanese automaker's latest demonstration that if you can't beat the deadline, you have the option to just wing it—hence, the acronym FT-AC instead of a thoughtful name like, say, Kikai. This is a vehicle designed around the active lifestyle. It's not for lazy people.
Listen to some Toyota executive named Jack Hollis: "The FT-AC is perfect for those outdoor enthusiasts who want to dial up the adventure on their weekend getaways. No matter the roads, the activities or the people, the FT-AC sparks authentic fun and conversation."
So, not only is this car not for the indolent, it's also most definitely not for the reticent.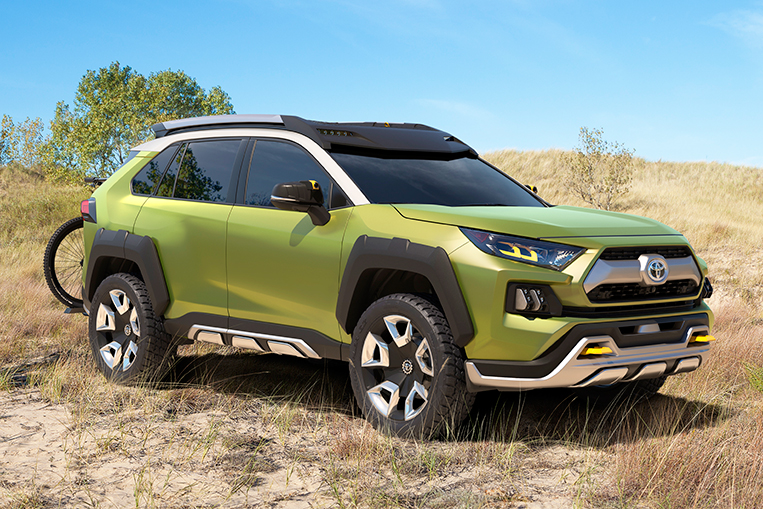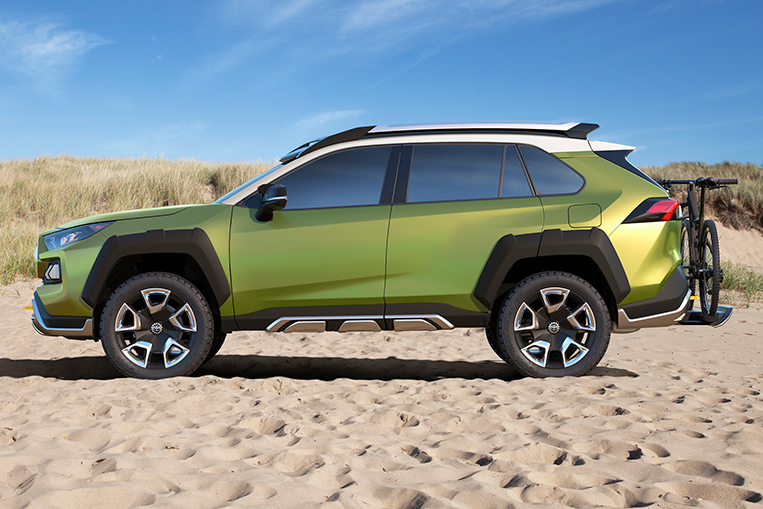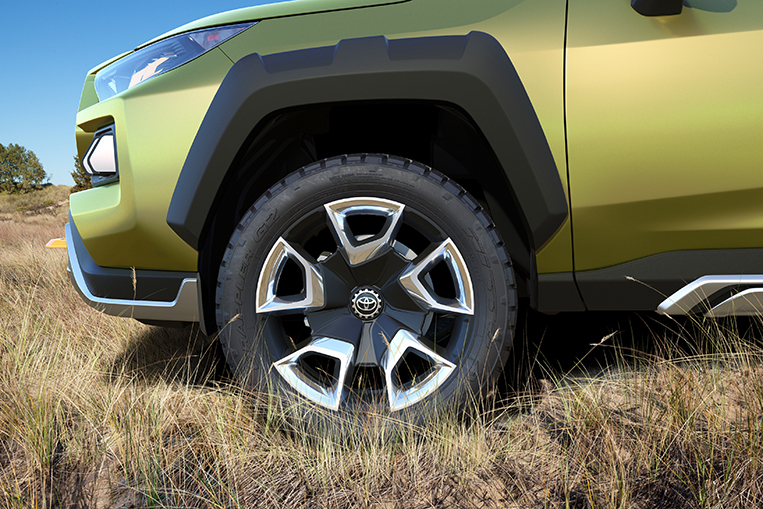 Toyota calls the FT-AC a mere "design experiment," which means it has no specific powertrain and mechanical components yet—although the company has said this vehicle could very well be a gasoline-powered mover with all-wheel drive and torque vectoring.
And because it is an adventure SUV, the FT-AC has features that would prove useful to adventurous individuals: 20-inch wheels with all-terrain tires, skid plates for the front and rear overhangs, twin hooks for vehicle recovery, Wi-Fi hotspot, and geolocation capabilities.
Even the paint job is a nod to the outdoors. It's called Prospect Green with Fortress Gray accents.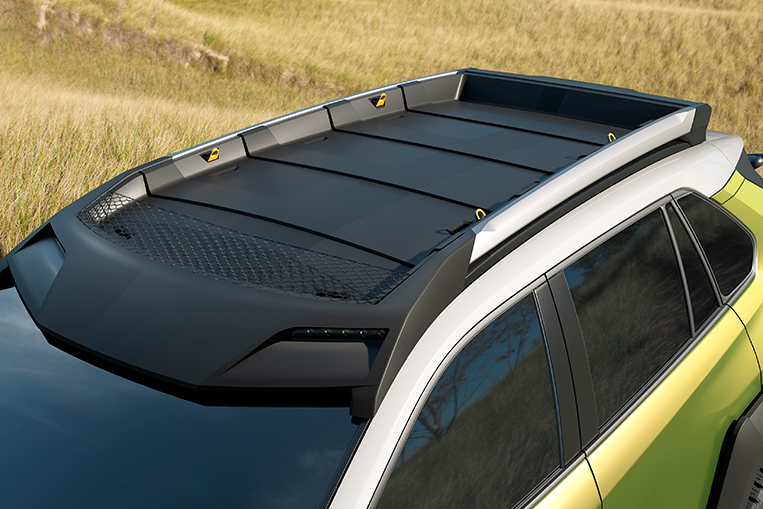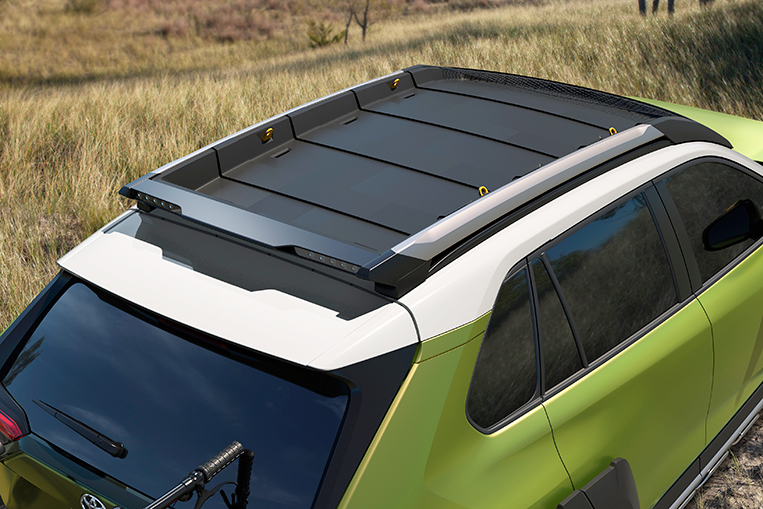 Those constantly afflicted with wanderlust will appreciate the safari-style roof rack, which has LED lights at the front and the back so thieves can better see the stuff you're traveling with you can have improved visibility out in the wilderness.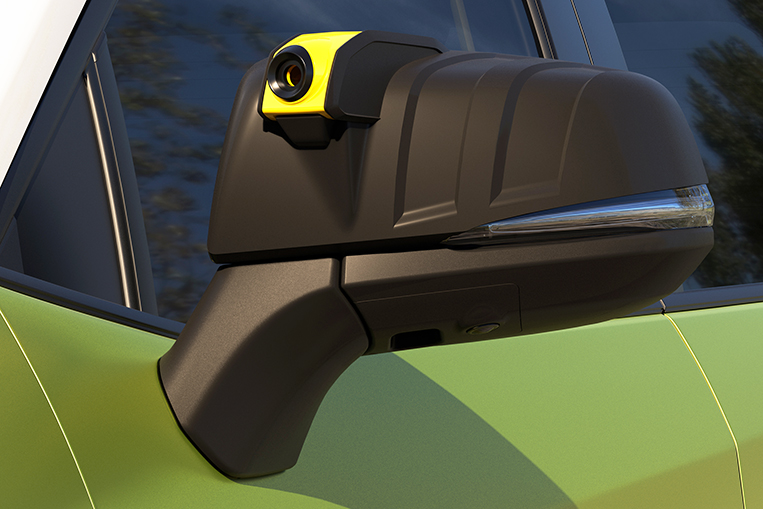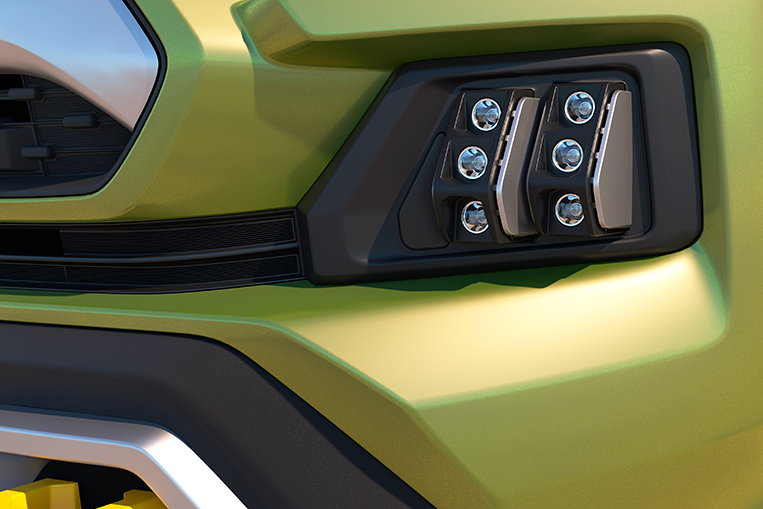 The best features of the FT-AC are the infrared cameras on the side mirrors and the fog lights up front—they're detachable so the aforementioned thieves have more loot to take home and can be taken on a hiking or biking trail.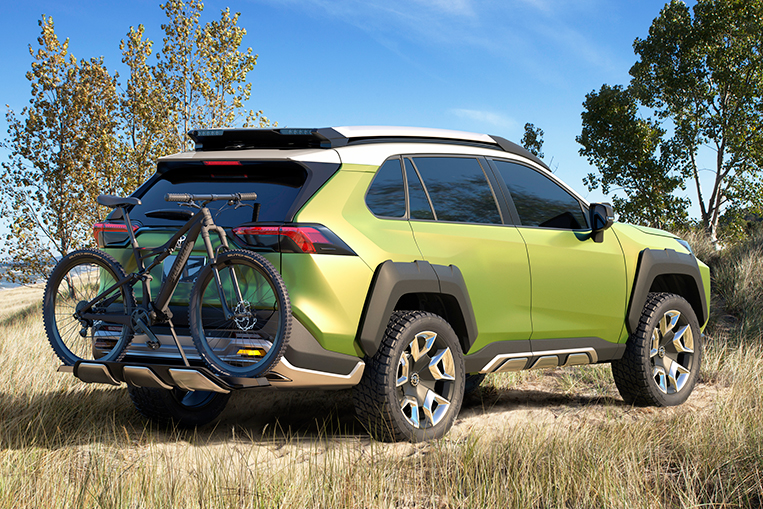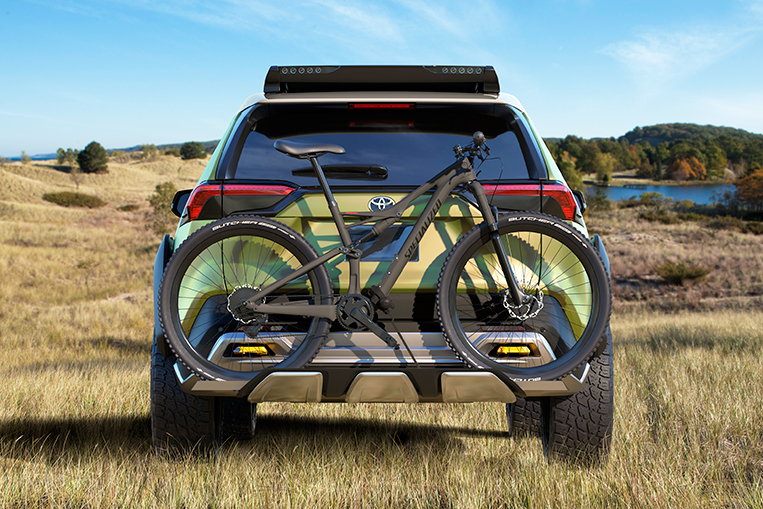 In case you haven't noticed, the FT-AC is exclusively presented in the photographs with a bicycle mounted on its rear. That's Toyota's way of saying the target market for this vehicle has to be passionate about physical fitness. We think the brand feels compelled to do something about this global epidemic called obesity. A showroom exchange between you and the Toyota salesperson might go like this:
You: "How much is the FT-AC?"
Salesperson: "Sir, do you ride a bicycle?"
You: "Er, I'm not interested in bicycles. I want your adventure vehicle."
Salesperson: "Mmm…what kind of adventure might you use the FT-AC for?"
You: "The usual…office…mall…restaurant…groceries."
Salesperson: "Sir, have you checked out this wonderful car over here? This is called the Prius and it's hybrid…"
You: "Where's your manager?"