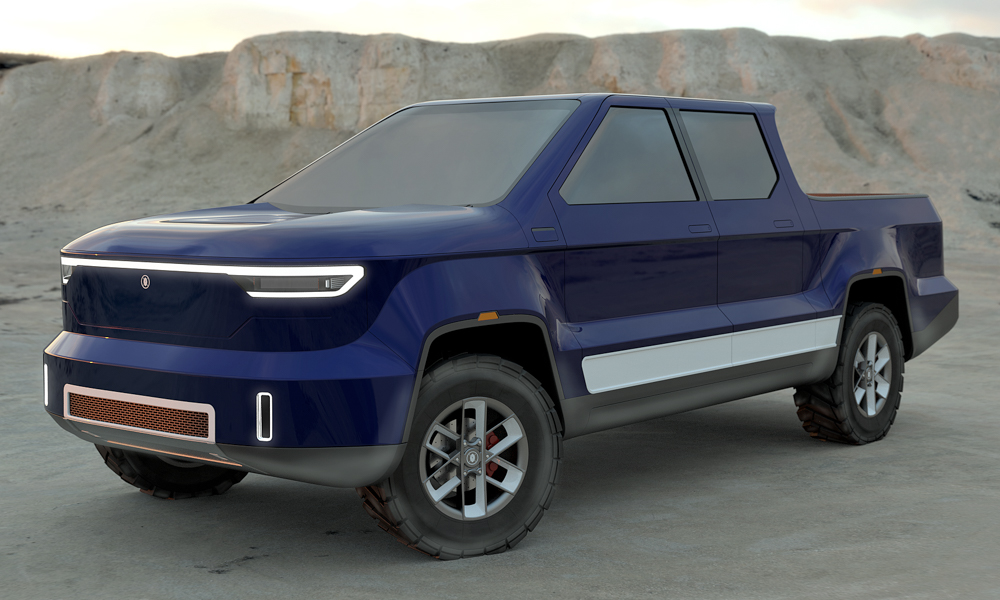 Widely known for its minibus taxis that drive like maniacs all in the name of competition, South Africa isn't really a hotspot for cars like Japan or the United States. However, the country's rugged roads mean pickup trucks are extremely popular. Several automakers have actually set up shop within the nation to assemble vehicles for domestic consumption and regional export. But a local startup plans to break the monopoly of these large firms, and it's going to do it using battery power.
Enter the Mazibuko Motor Company. Founded in 2020, its lofty vision is to see Africa embrace electric cars through vehicles produced in the region. And leading the charge to make its goal come to fruition is the M1B electric bakkie, the colloquial Afrikaans name for a light truck.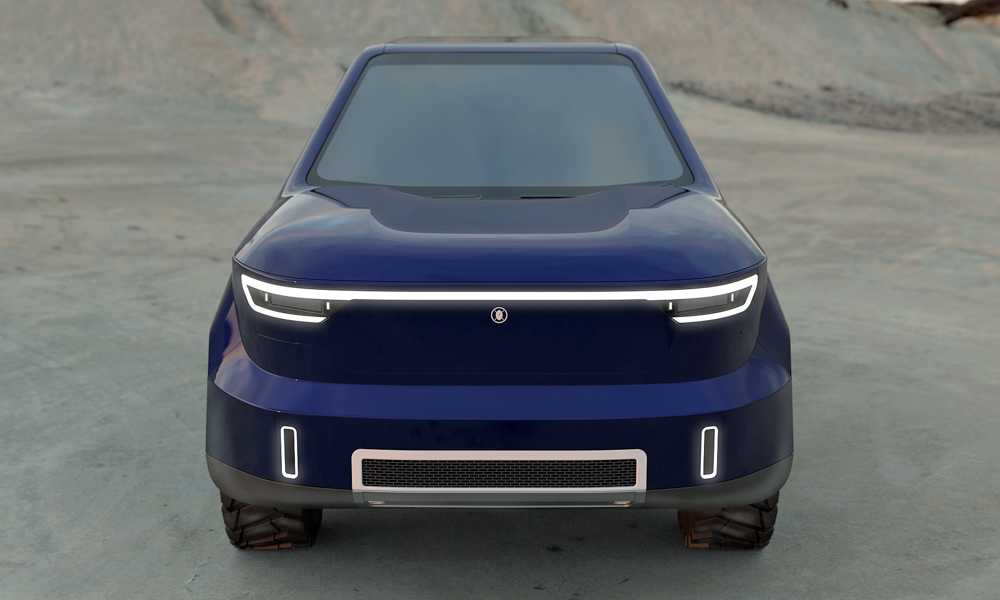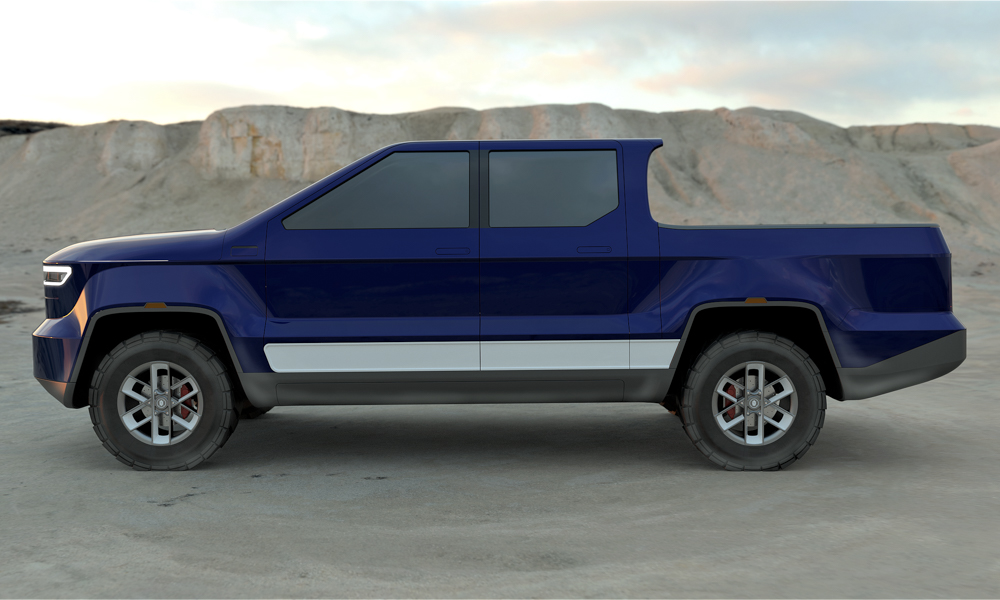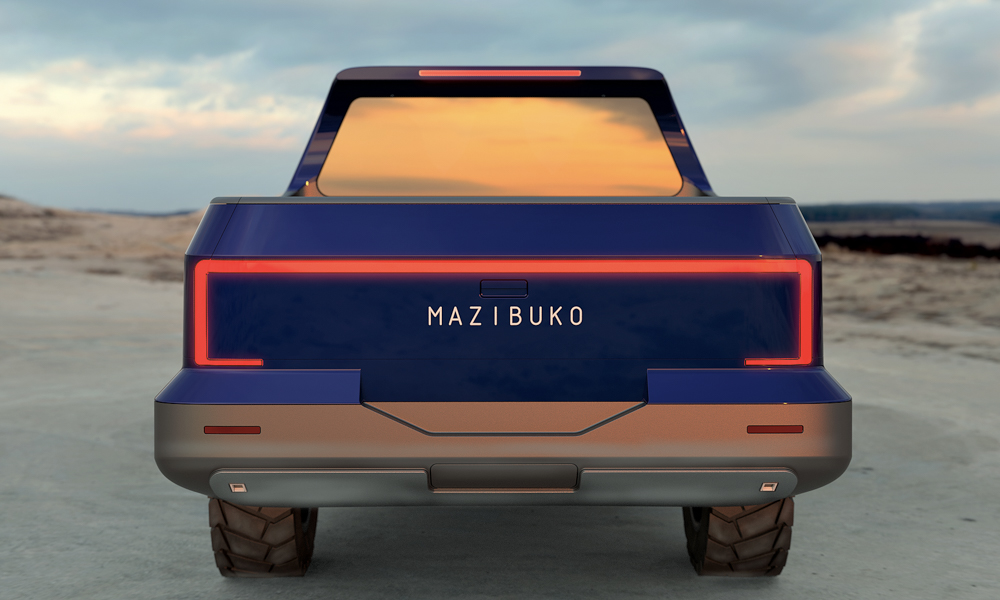 The M1B measures 5,390mm long, 1,830mm wide and 1,820mm high, which makes it around the same size as a Toyota Hilux. The truck has a rather interesting mix of curves and flat panels that isn't what we'd honestly call handsome. Some of the front clip's design cues are copied from inspired by the Rivian R1T. The sides have grotesquely large fender flares. And there's a weird spoiler thing behind the cab. But we do admit that the M1B looks way better than the design disaster that is the Tesla Cybertruck.
On paper, South Africa's first all-electric bakkie does have respectable performance. Its modular platform has two electric motors producing a total output of 671hp and can apparently dash to 100km/h in under five seconds. While Mazibuko hasn't listed towing or load capacities, the 1,300Nm of torque should be more than enough since similarly sized diesel pickups make do with 500Nm or less.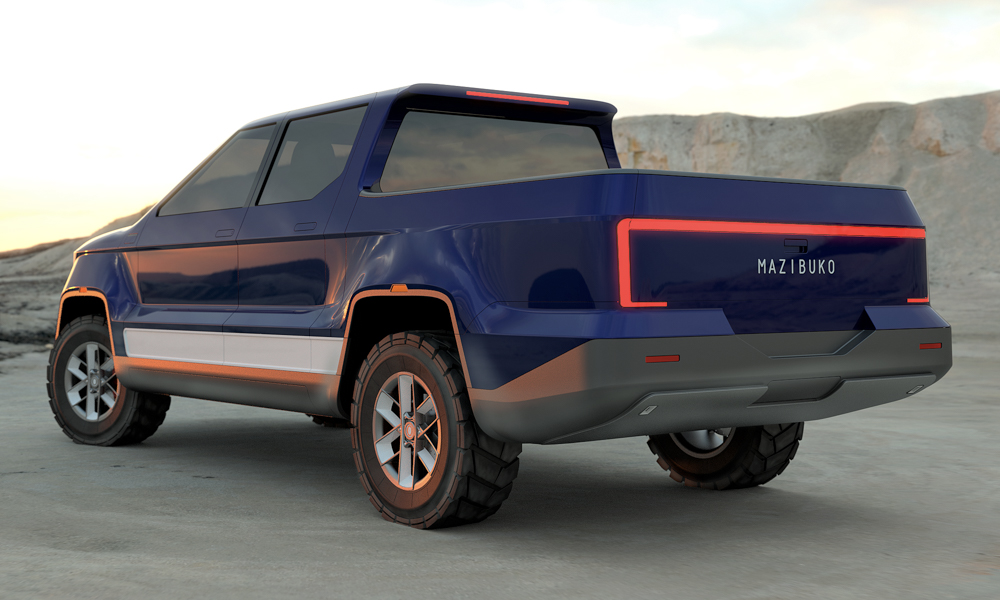 But there are some challenges that the M1B must overcome. Even with a range of 400km from its 120kWh battery pack, most of South Africa's road network is still unpaved and located in remote areas. The possibility of running out of juice in the bush is very real with no charging stations in sight. But Mazibuko says that it shouldn't be a problem in the future as some of its business ventures include building vehicle charging docks and eco-friendly energy solutions.