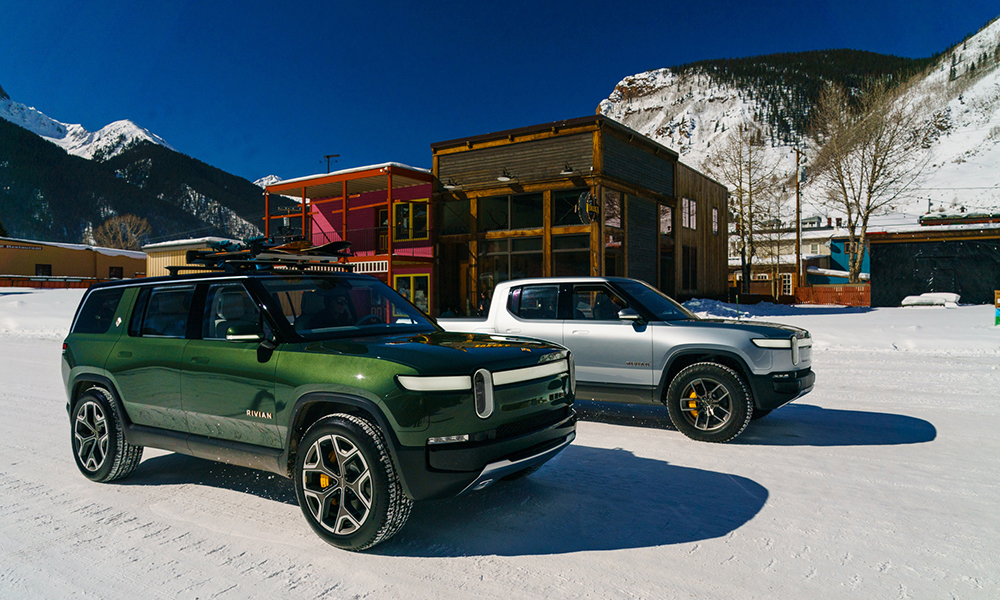 With the recent talk of electric trucks and SUVs such as the Tesla Cybertruck and the GMC Hummer EV, one name that consistently pops up is Rivian. We've never heard of it before and after some research, we've come to know that this is a young American automaker specializing in electric vehicles and autonomous driving technology. A quick look at its website shows that they are now offering two vehicles for preorder: the R1S SUV and the R1T pickup.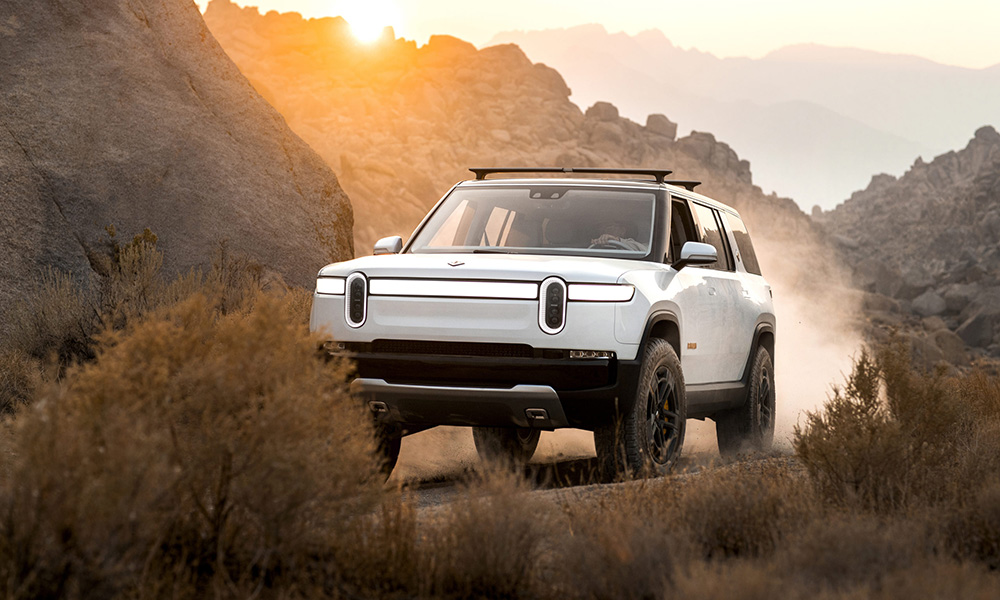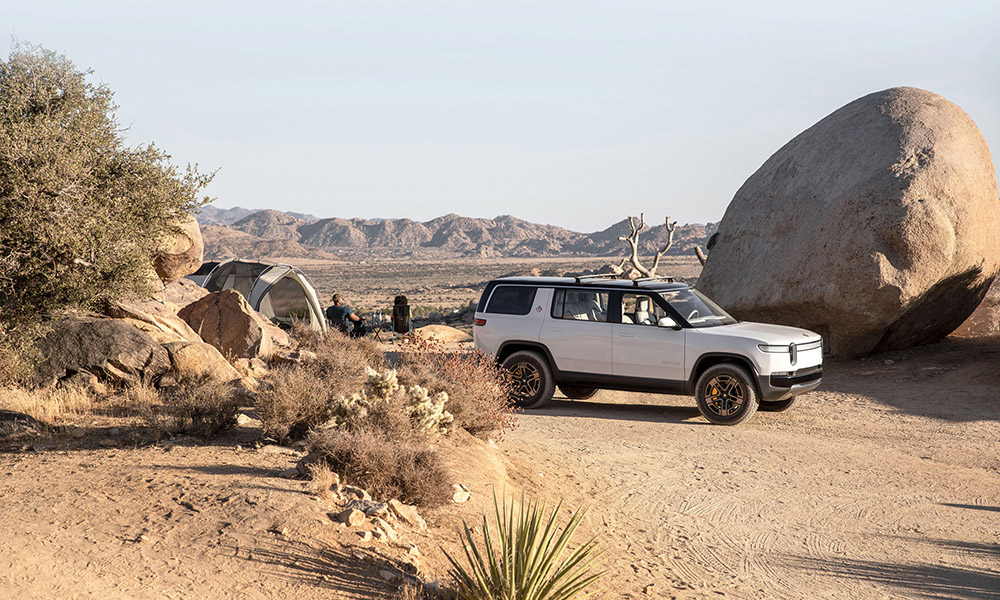 The R1S is an interesting piece of kit. With a length of 202 inches (5,131mm), this three-row SUV is almost as long as a Chevrolet Tahoe so that should give you an idea on how big it is. From the pictures on Rivian's website, this thing looks pretty tasty with its rather distinctive front fascia, boxy profile, and large alloy wheels. The cockpit does have a clean look with two large display screens for the instrumentation and the infotainment system.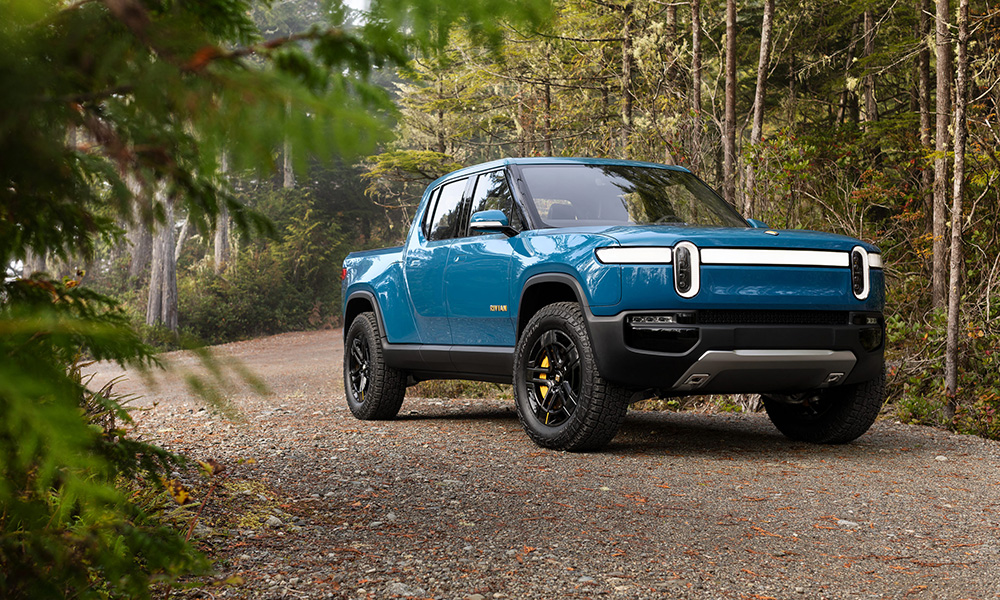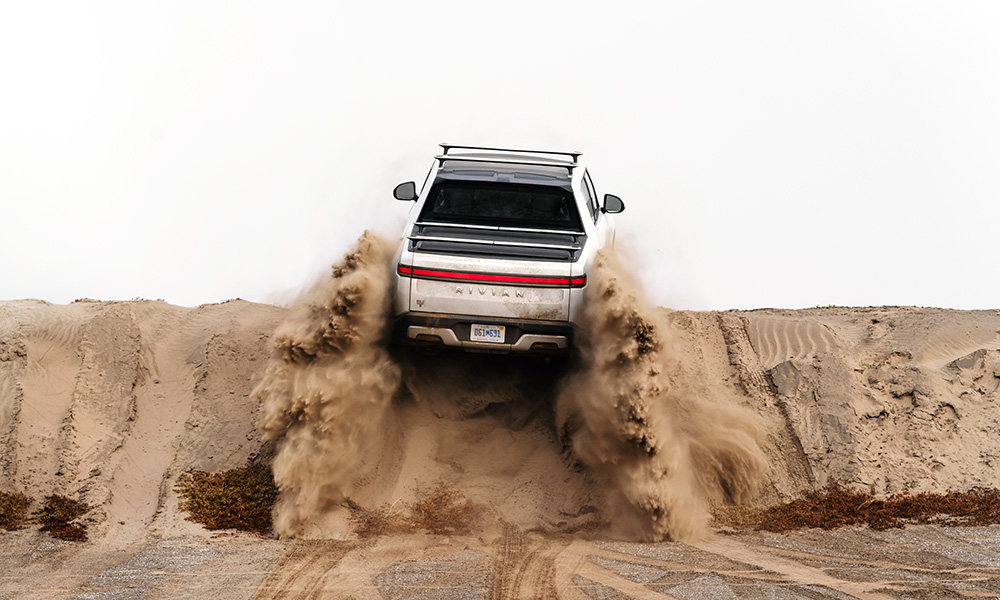 Its pickup cousin, the R1T, also predictably sports the same design language up front with the thick lightbar and oblique running lights. Frankly, as far as electric trucks go, this one is way better looking than Mr. Musk's Cybertruck. Again, the same minimalist cabin is also used, and the R1T should give the much-awaited Hummer EV some serious competition. At 218 inches (5,537mm) long, you're looking at something around as big as a Ford F-150.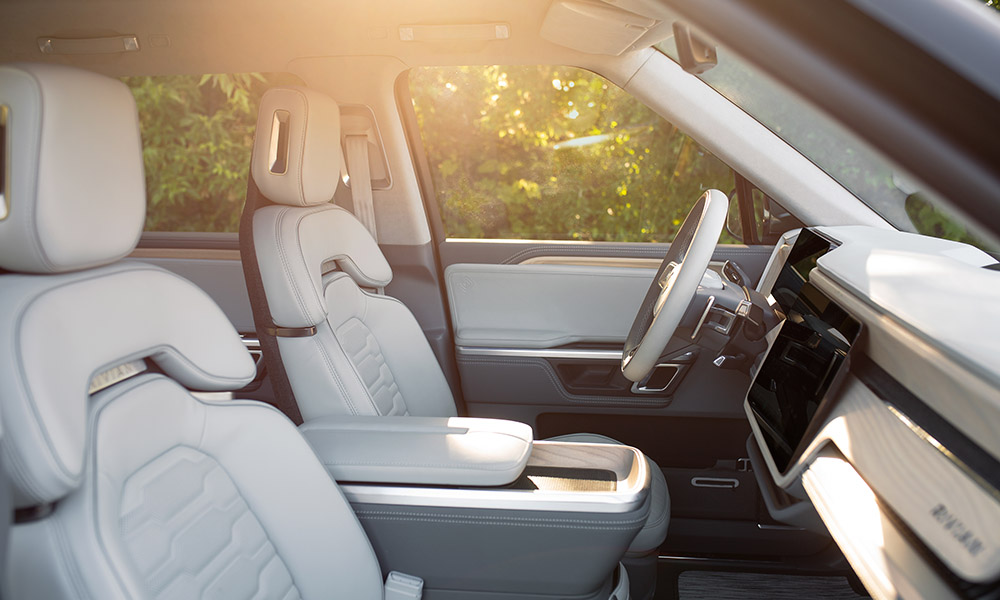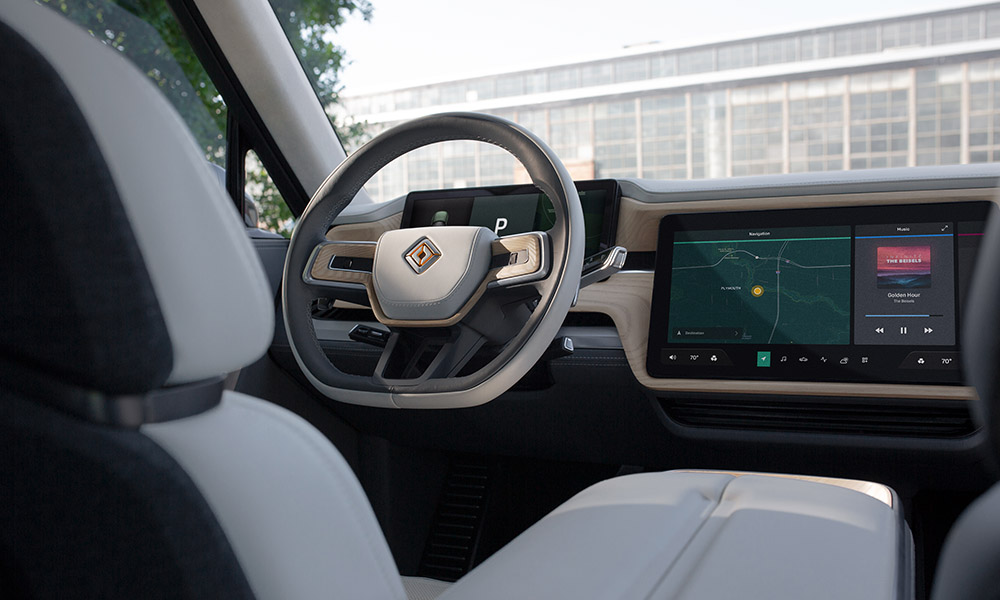 For obvious reasons, both vehicles share the same technology as far as propulsion systems and in-car electronics are concerned. One thing that caught our attention was the powertrain. Rivian says that it uses a quad-motor setup, which probably means an electric motor per wheel. Acceleration to 60mph (97km/h) is a claimed 3 seconds, and range is apparently over 300 miles (483km) on a single charge. As for towing capacity, the R1S can pull up to 3,493kg while the R1T bumps that up to a whopping 4,990kg.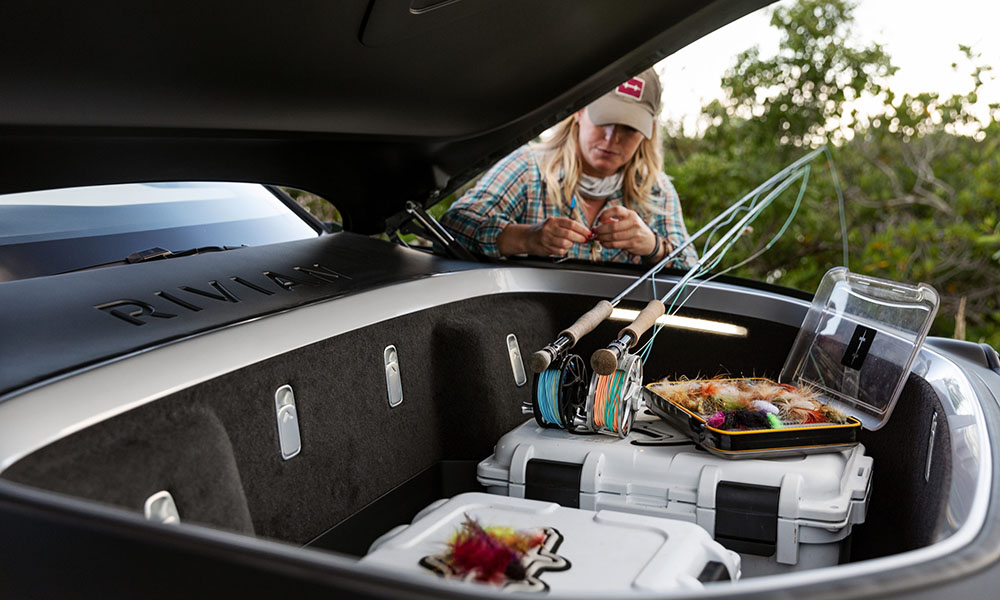 Also noteworthy is Rivian's autonomous driving technology which will come as standard equipment on every vehicle. Called Driver+, the company claims an authentic hands-free experience with a 360⁰ field of detection using a network of 11 cameras, 12 ultrasonic sensors, and five radars. We're very much keen on seeing how this compares to Tesla's Autopilot and GM's Super Cruise.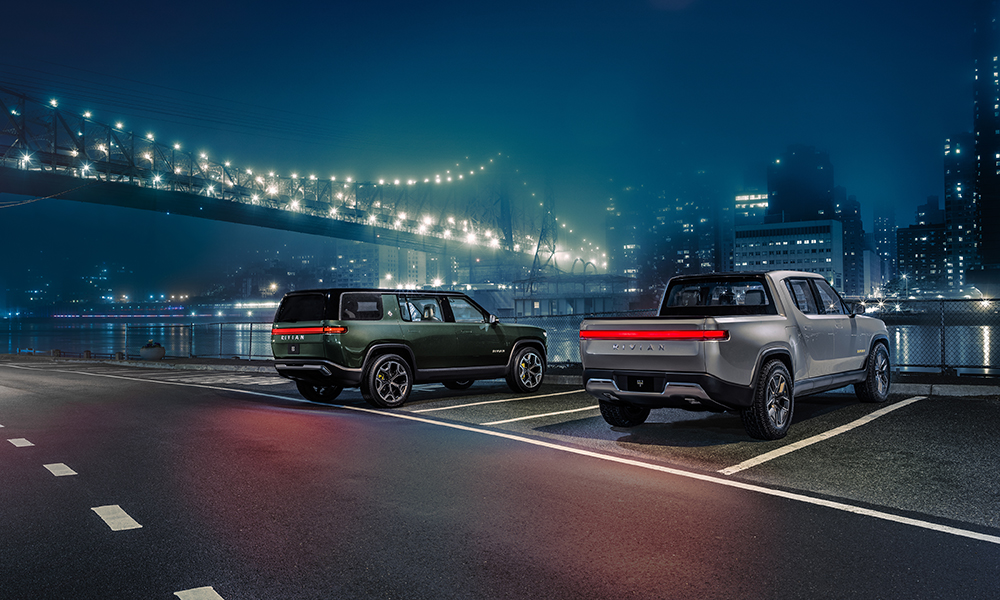 For the pricing, both Rivian vehicles will have their respective special launch versions. The R1S Launch Edition retails for $77,500 (P3.76 million) while the R1T Launch Edition starts at $75,000 (P3.64 million) with deliveries slated to begin next year. These are interesting times for the pickup and SUV market, and we'd like to see how these electric cars will fare against their more established rivals.