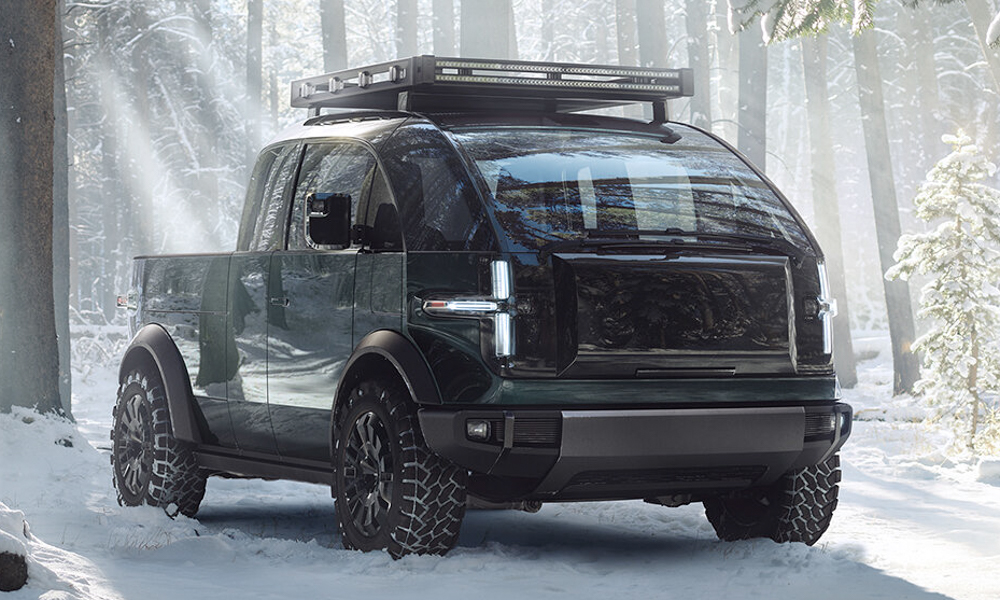 Not too long ago, we wrote about the cargo vans made by EV startup Canoo. The MPDV duo is extremely flexible due to the US-based firm's proprietary BEV platform designed for commercial vehicles. Looking to cash in on the emerging market for trucks powered by alternative sources of energy, Canoo has just debuted its own pickup (which does not have a name yet).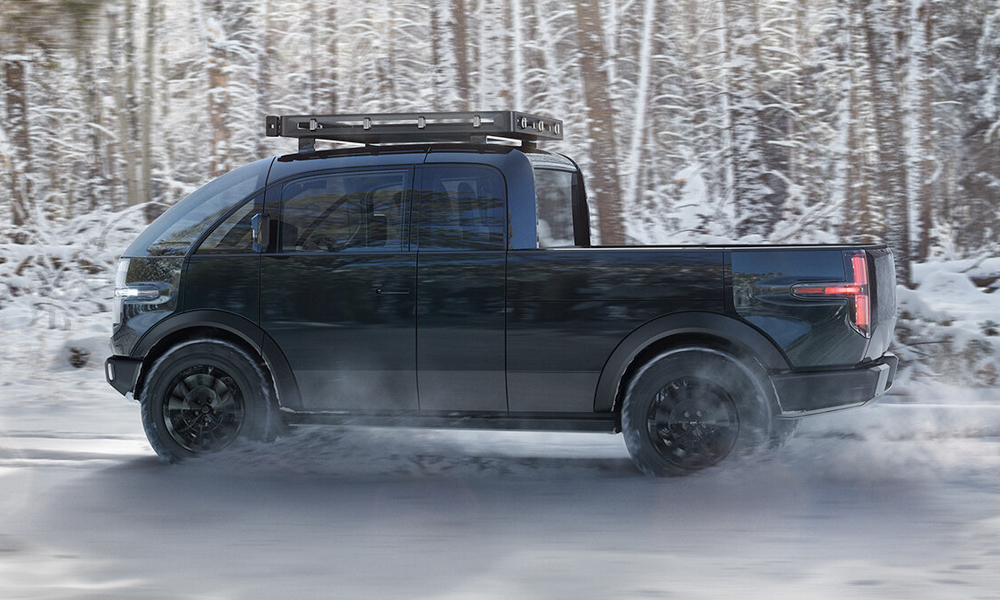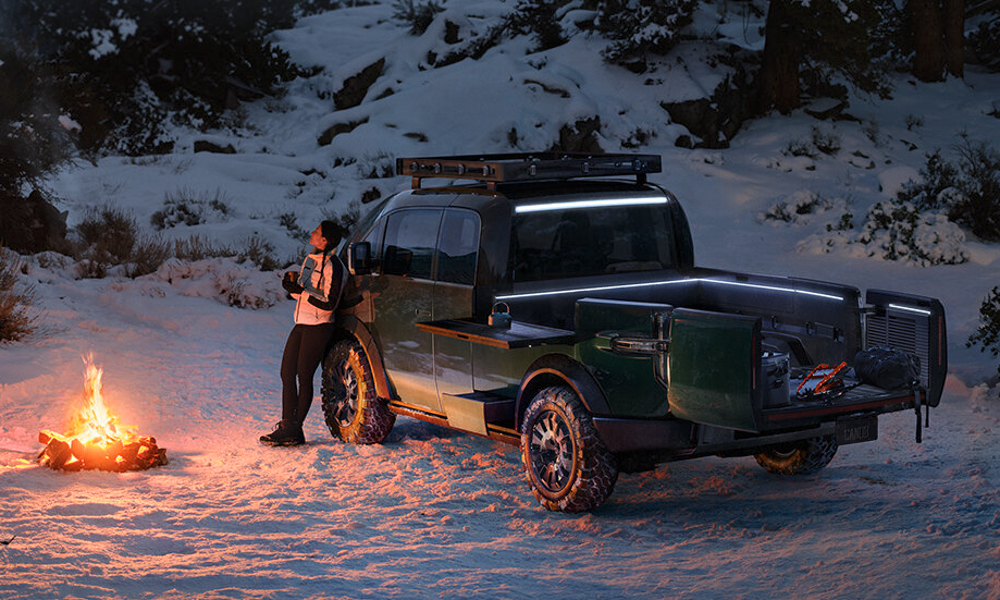 Canoo's pickup truck is unlike any you've seen before. That's in a good way, though, as the vehicle's design is a lot easier to digest than that of the Tesla Cybertruck. At 4,677mm long, 1,980mm wide and 1,920mm tall, Canoo's truck is considerably shorter than a Toyota Hilux, but payload is a respectable 816kg. This is due to the unusual cab-forward configuration made possible by the company's multipurpose platform, allowing its truck to be more compact in terms of length.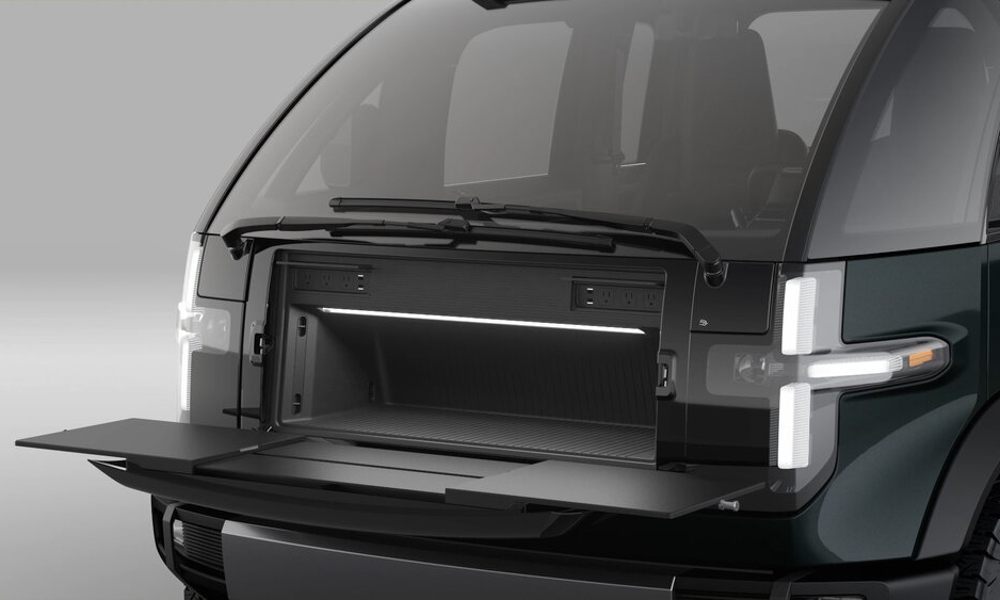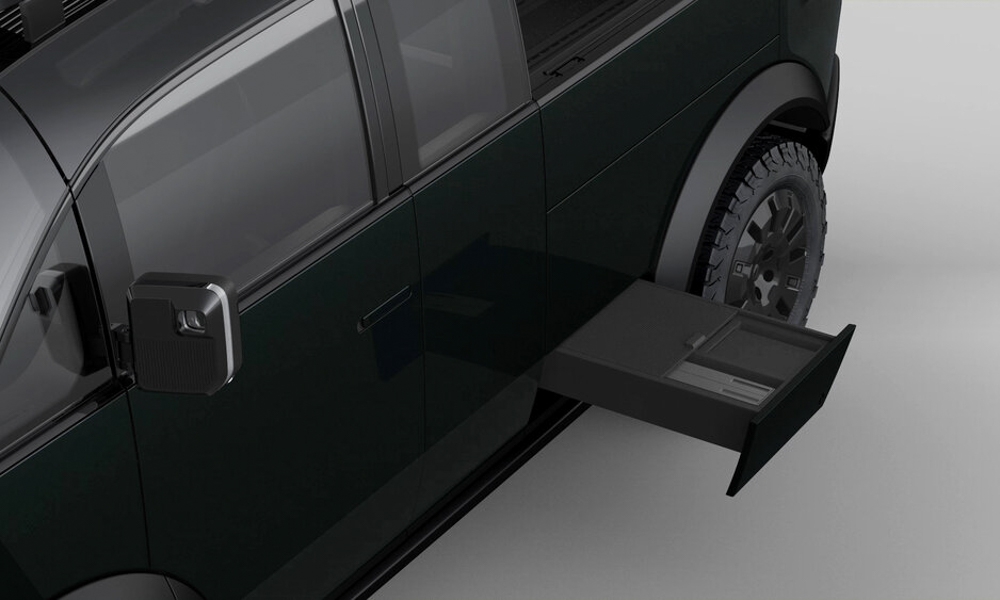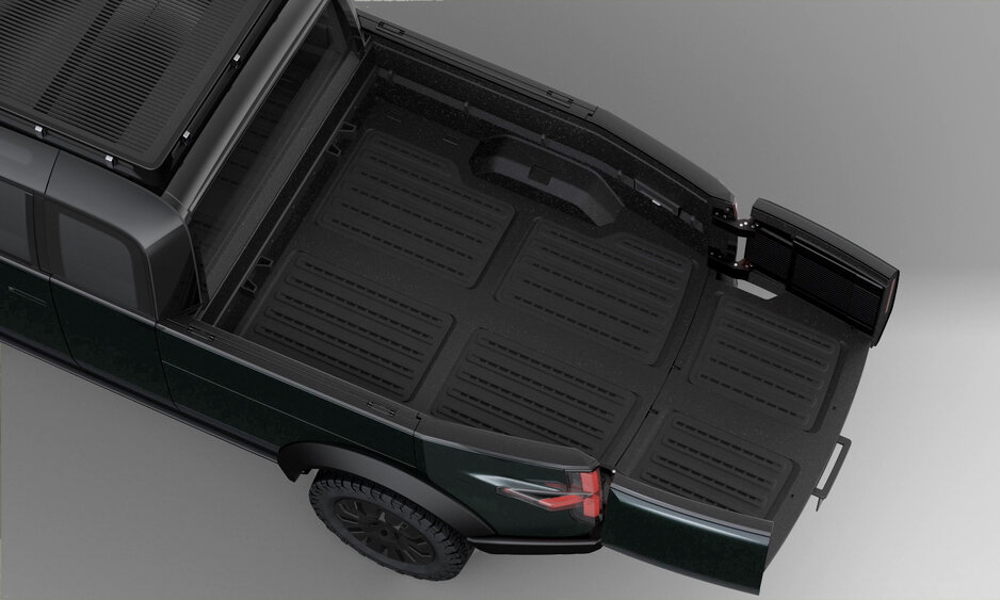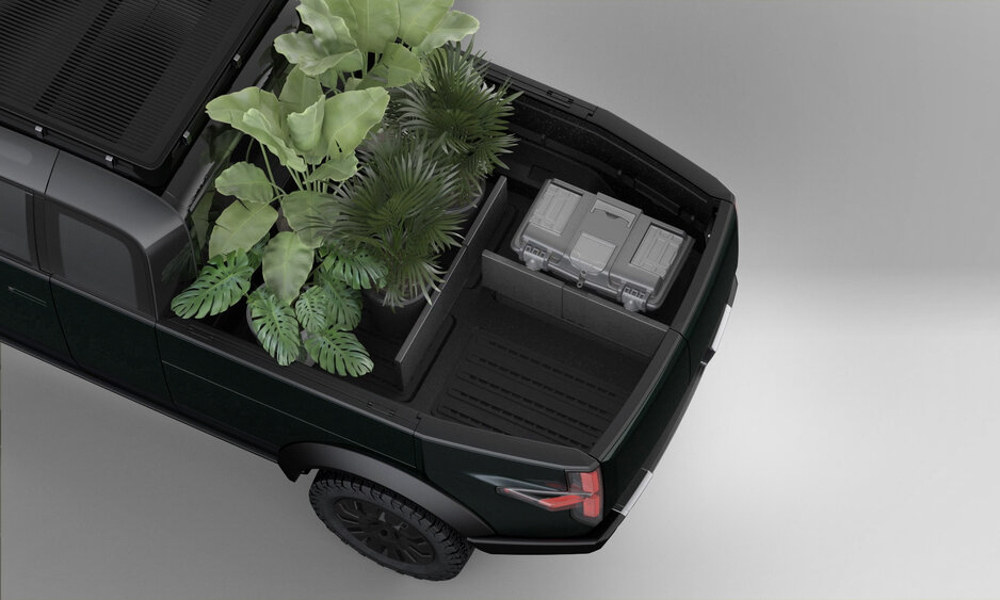 Canoo packs its pickup with lots of features that will surely endear it to people who dig work trucks. For example, the bed can be extended by up to 2ft, enabling it to carry oversized loads. There is a front fold-down worktable that also serves as an additional cargo compartment for your gear. The load bed's side panels can be used as tables or workbenches. A pull-out step can help you climb up or load items on the bed, where you'll also find a first-aid kit, a drink cooler, and even a lockable laptop storage area. You can plug power tools in one of several household-style outlets in the charging dock, which is said to impact driving range by only 10%.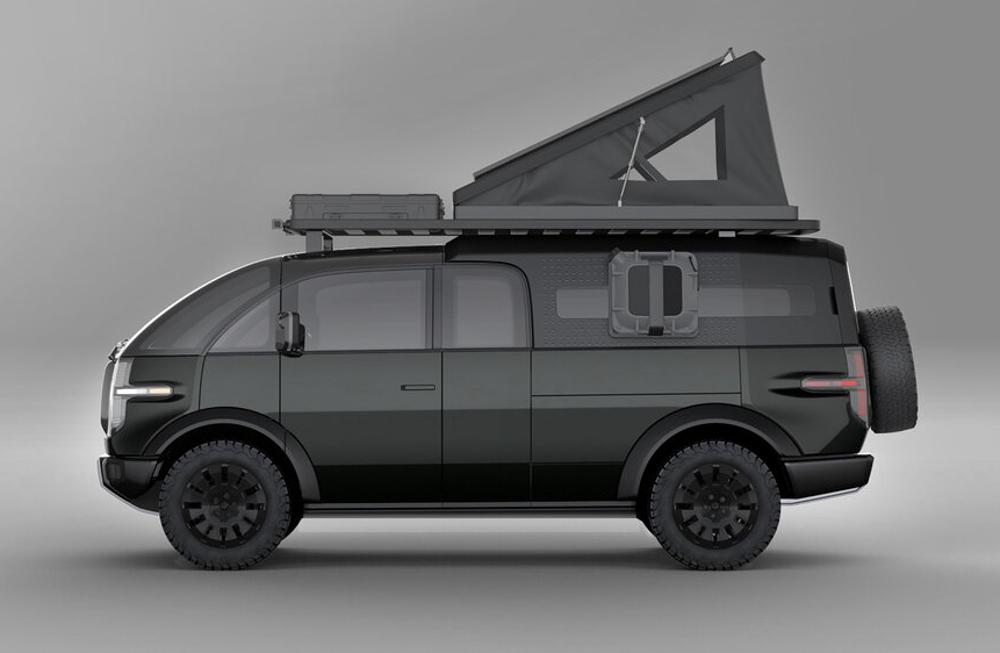 The truck can be equipped with single or dual motors, with the latter good for 600hp and 746Nm. While Canoo hasn't disclosed the vehicle's full list of specs, its first foray into the pickup segment is already looking quite impressive. Knowing how truck-crazy the US market is, we won't be surprised if this becomes an instant hit. Hopefully, by then, the EV maker will have given it a name.