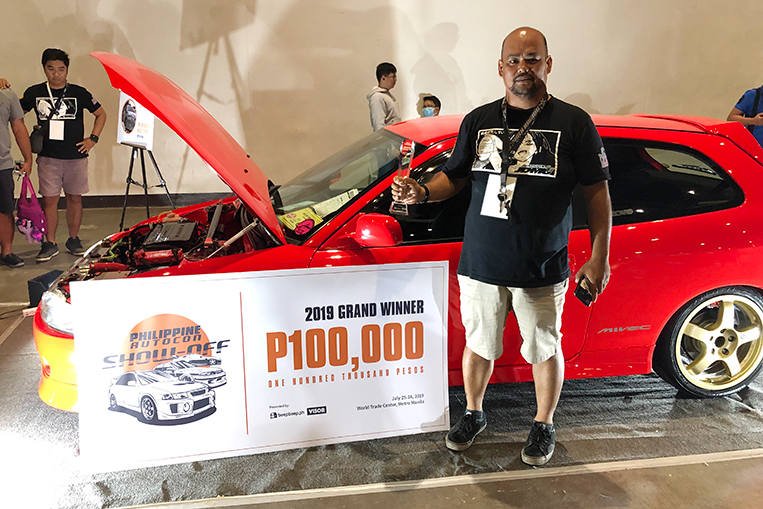 Car mechanic Chester Vasquez and his 1997 Mitsubishi Mirage Cyborg were not supposed to be among the 10 finalists in our first-ever "Show-Off" competition in the just-concluded Philippine Autocon event organized by BeepBeep.ph. The contest was a straightforward search for the best old-school Japanese car we could find, with the winner taking home a cool P100,000 in cash (and an equally cool trophy).
During the screening phase to determine the finalists, judges Jeiven Perez, JP Cariño and Botchi Santos collectively picked 10 other cars ahead of the rare Cyborg hatchback, which placed 11th to narrowly miss the cut. Fortunately for the 41-year-old Vasquez, we had agreed on a rule to only accept two of three Nissan/Datsun Z cars in the final round, the reason being we didn't want to bore show visitors with three slots given to basically the same sports car.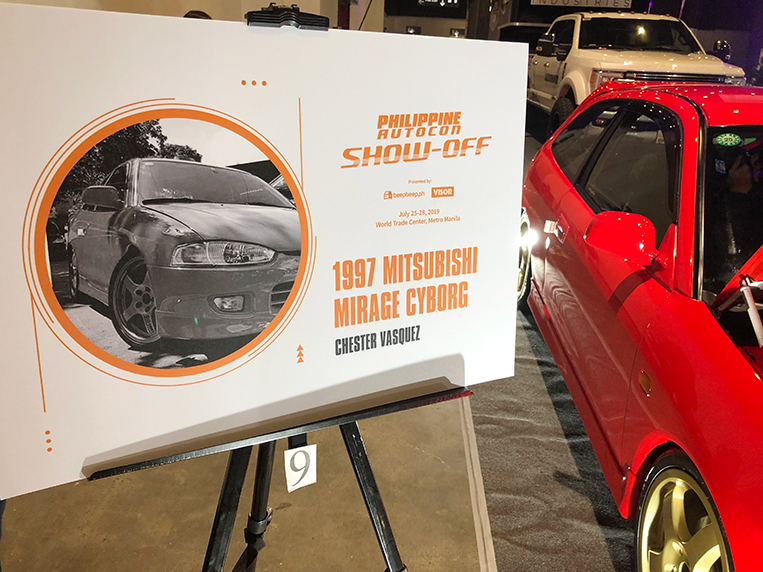 So the Cyborg barely made the final roster—like a chance passenger being accommodated on a flight due to another traveler being a no-show at the last minute. And boy, did its proud owner make the most of the opportunity. This victory really shows that hard work will almost always trump sheer talent or skill.
You see, Chester approached this competition with the mindset of Michael Jordan in a best-of-seven championship series: Give it your all or just stay home. He wasn't happy just being a finalist—the nonnegotiable goal was to win the whole thing. His competitive fire was immediately evident during ingress, when he requested that he be allowed to put a mirror underneath his car so visitors could see just how clean and put-together its underpinning was. We declined the petition in the spirit of fairness, but we knew right then that this guy was sparing nothing to beat his rivals.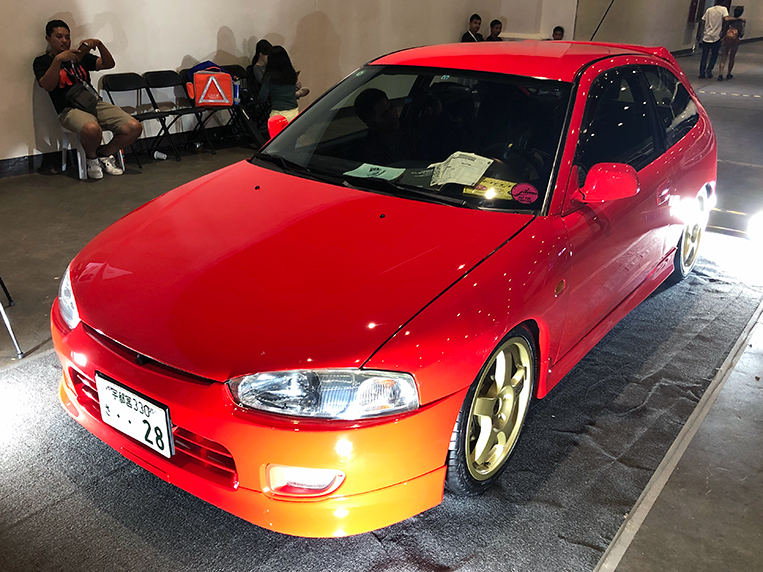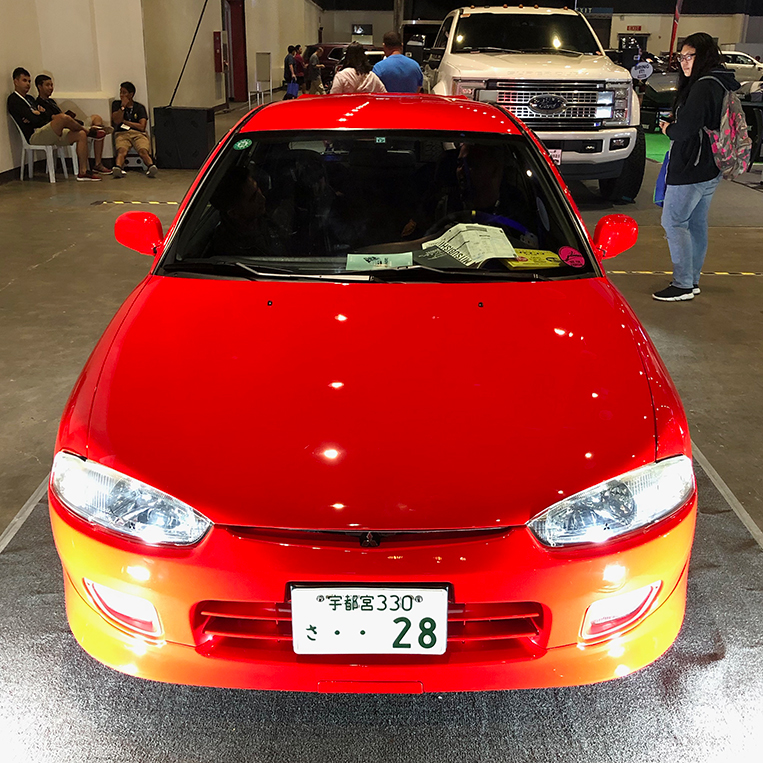 Indeed, Vasquez was at the venue every single day with friends and family, watching over his ride with all the pride LeBron James must feel every time son Bronny goes up for a dunk. He would have probably pitched a tent beside his Cyborg if it were at all possible. The Mitsubishi hatchback's corner spot sometimes felt like a vigil, with supporters pouring in to cast their vote for the car. We even met a young Ford Philippines employee who dropped by to add to the Cyborg's tally—he had been a customer of Carspecs Performance, an automotive shop in Las Piñas owned and operated by Chester since 2000. Said shop specializes in Mitsubishi models, but it can also work on vehicles made by other Japanese brands.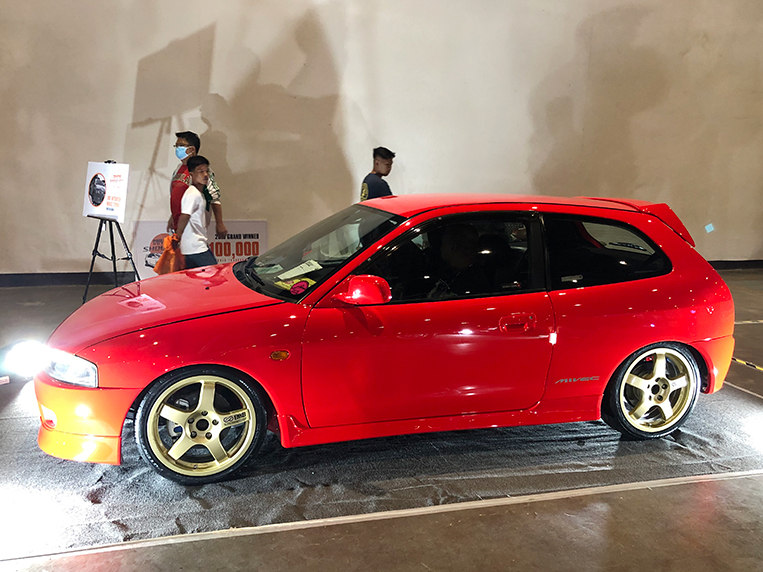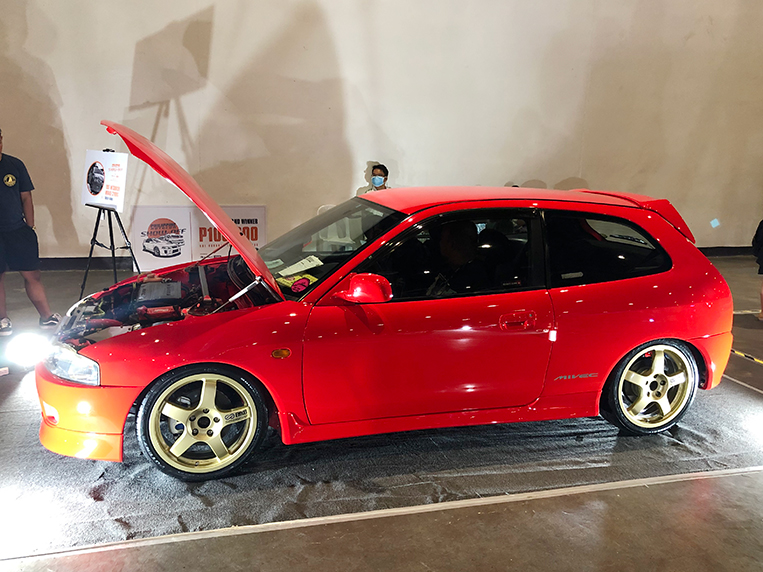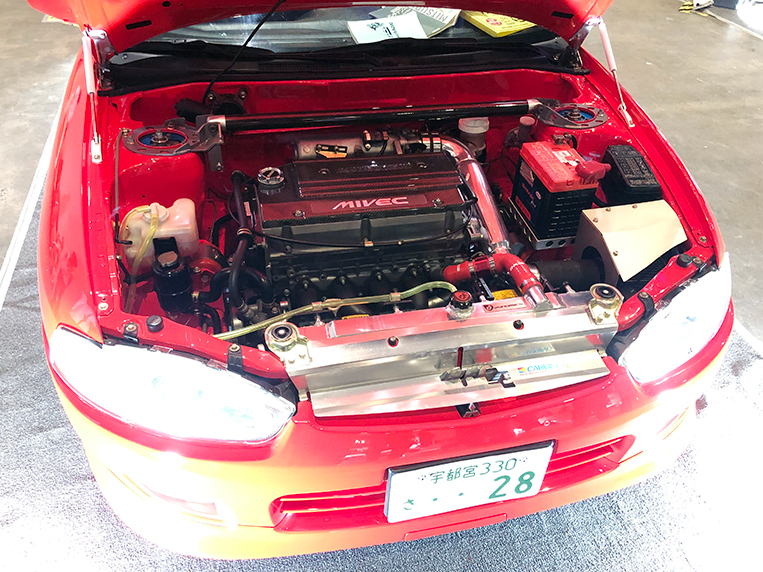 Chester Vasquez best exemplified the spirit of the competition: A car owner who was so in love with his mechanical steed that he shamelessly bragged about it to others. A show-off, in other words. While some finalists were content to just leave their drool-worthy automobiles in the exhibition hall, Chester personally looked after his just to make sure it was free of specks and fingerprints at all times. He also called on fellow enthusiasts and car club members to "like" his car online. As a result, the Cyborg got the most on-site and online votes.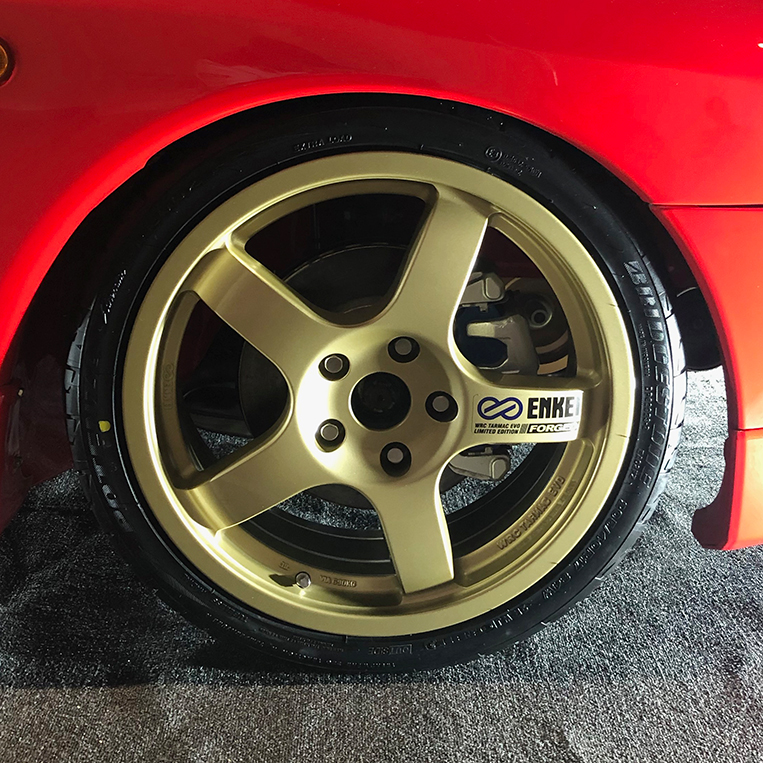 "I got this car two years ago from an importer," Vasquez tells VISOR. "And then I worked on it little by little, occasionally getting some budget from other projects just to finish the job. This has been a one-year build."
All in all, Vasquez says he spent close to P800,000 on this car, the unit price included. Much of the amount went into overhauling the Cyborg's 4G92 DOHC MIVEC RS engine, installing a limited-slip differential, modifying the suspension, sprucing up the interior, perfecting the paint job and converting the right-hand-drive steering system. Asked if he's willing to sell it to an eager buyer if the price is right, he replies with a reluctant yes, but that he'd like to first enjoy the car for now.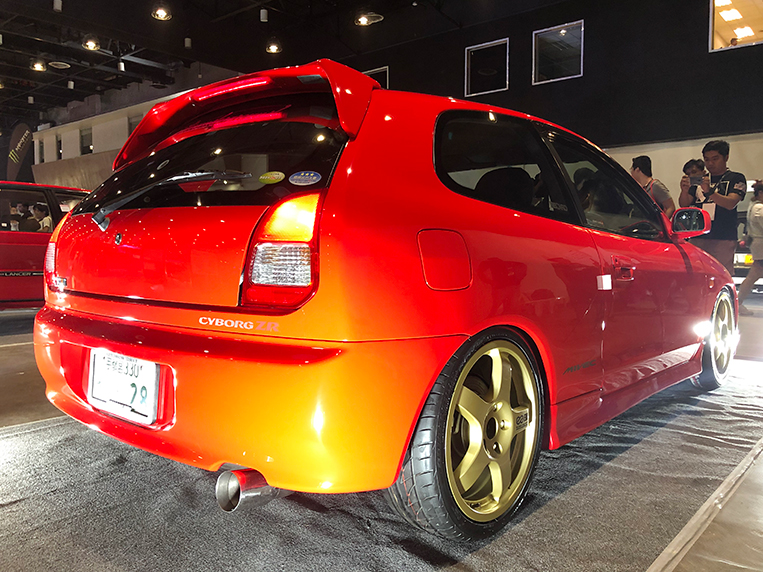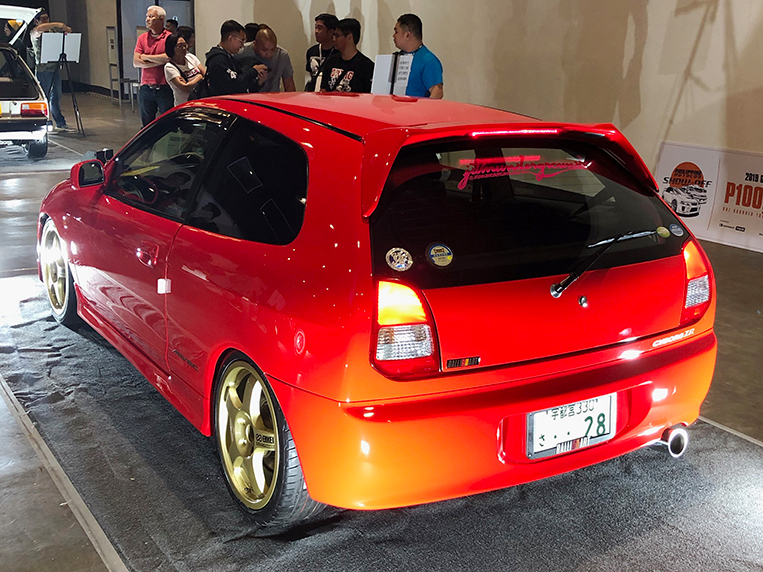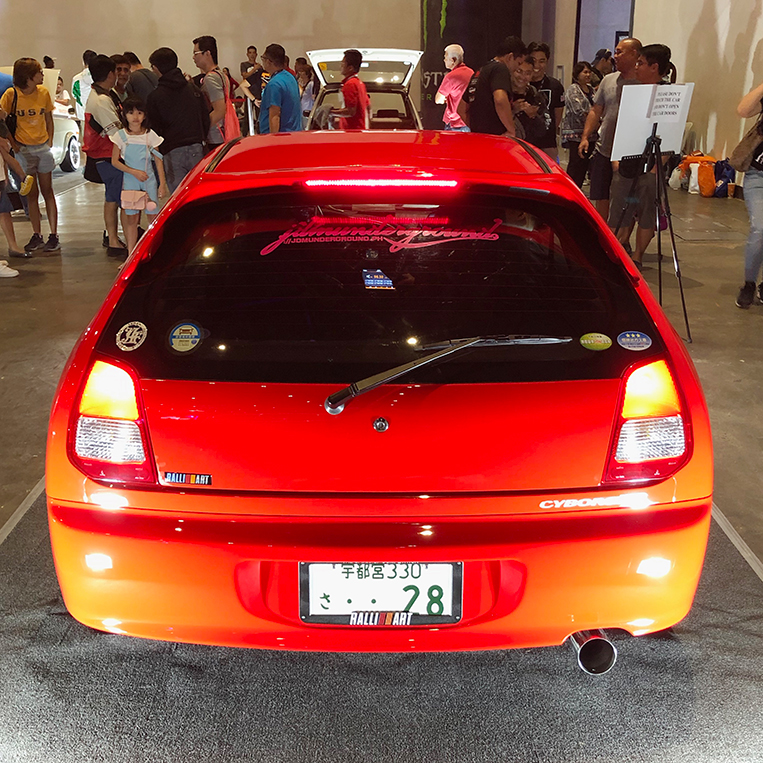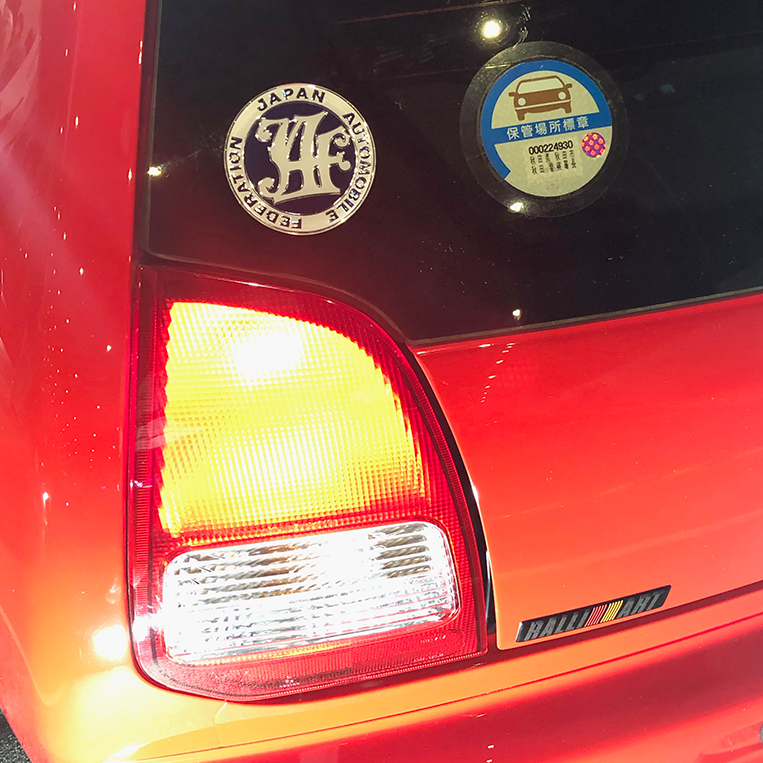 What this 1997 Mitsubishi Mirage Cyborg has accomplished is more than just win a pissing contest. It has also shown that—in any competition as in life—it is never enough to merely show up and leave everything to fate. You have to grind out the outcome. Success doesn't fall into your lap without you lifting a finger; it demands that you wrestle with all the forces at work. And Chester did.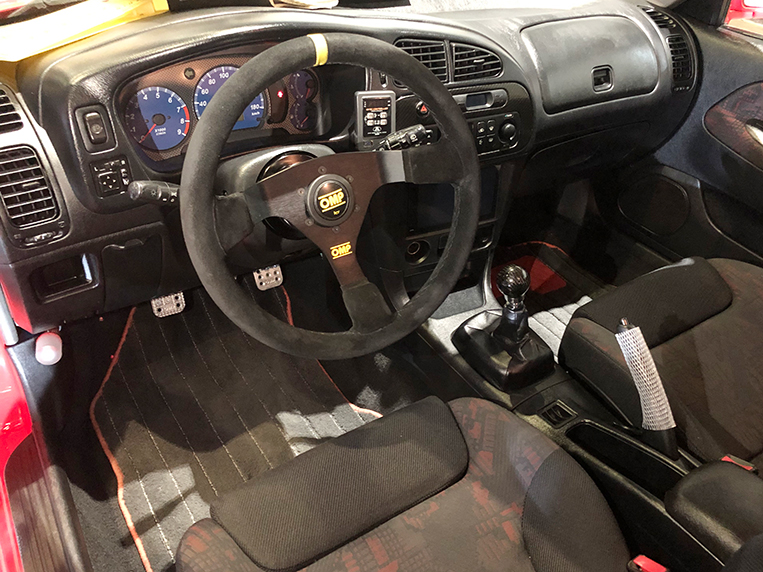 While this car has countless supporters, it also has several critics. Or those who insist it has won nothing more than a popularity contest. And so? At least its owner got a fat check for the effort. Try earning that by ranting on social media all the time. Good luck.