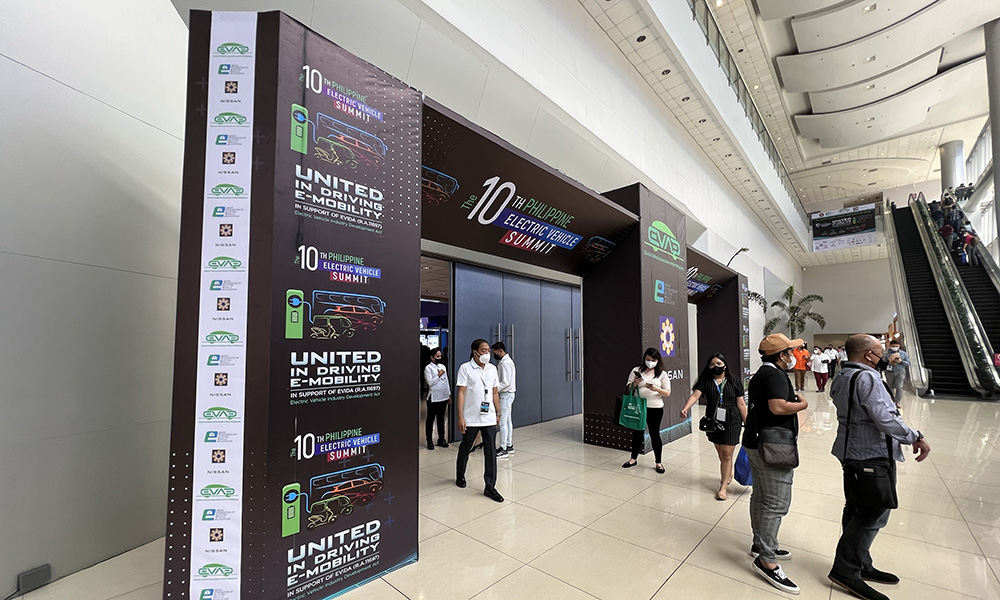 If you had the time to drop by the SMX Convention Center in Pasay City this weekend to catch the 10th Philippine Electric Vehicle Summit, you might have seen a handful of EVs on display, including some that are a familiar sight to most. But if you didn't have time to drop by, fear not as here are some of the most interesting cars that were exhibited.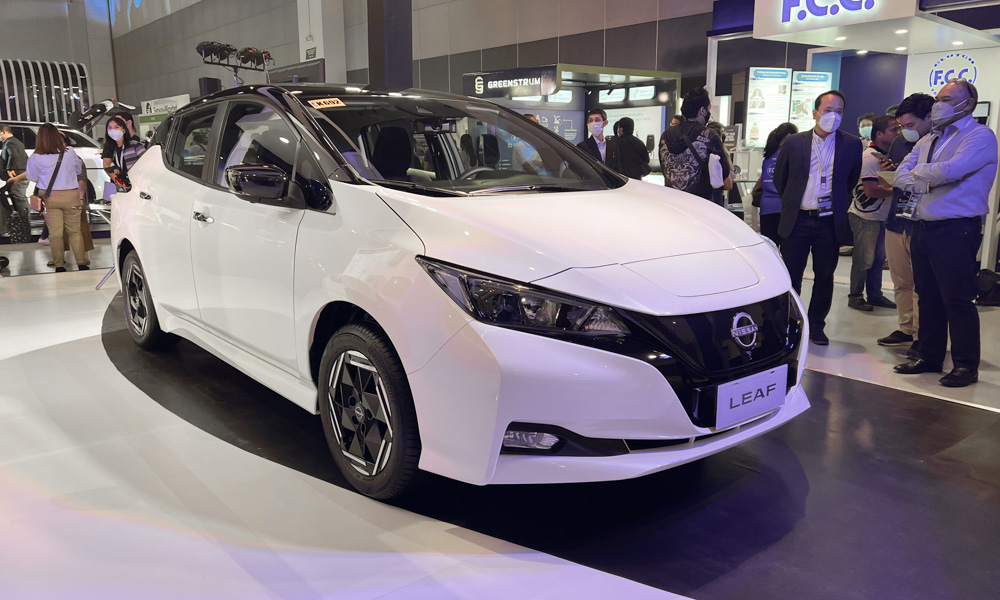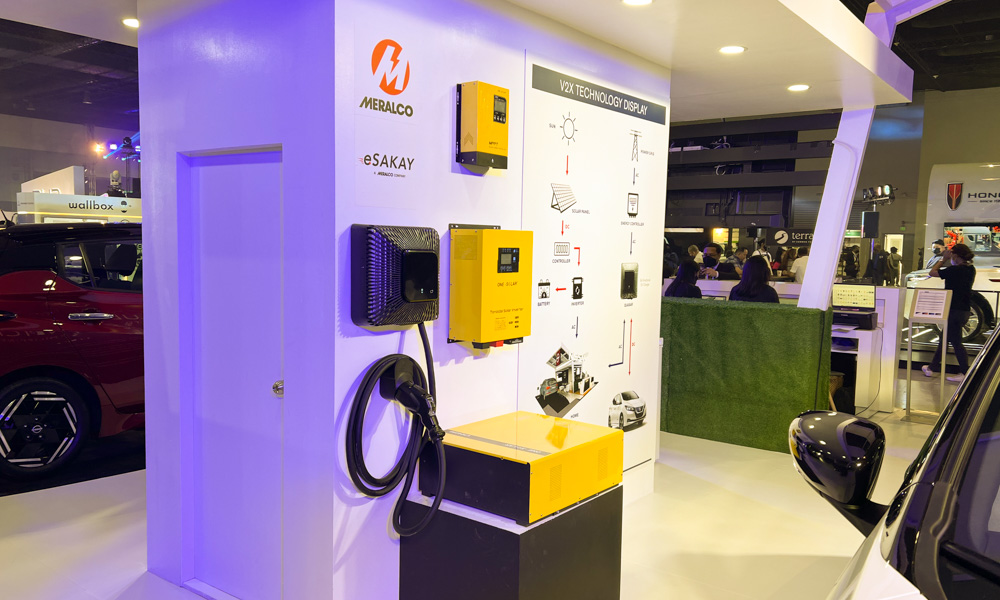 Nissan Leaf. You can't talk about EVs in the Philippines without bringing up Nissan's entry into the segment. It has undergone a refresh in a few departments to keep things fresh and interesting, all while keeping the price the same at P2.798 million.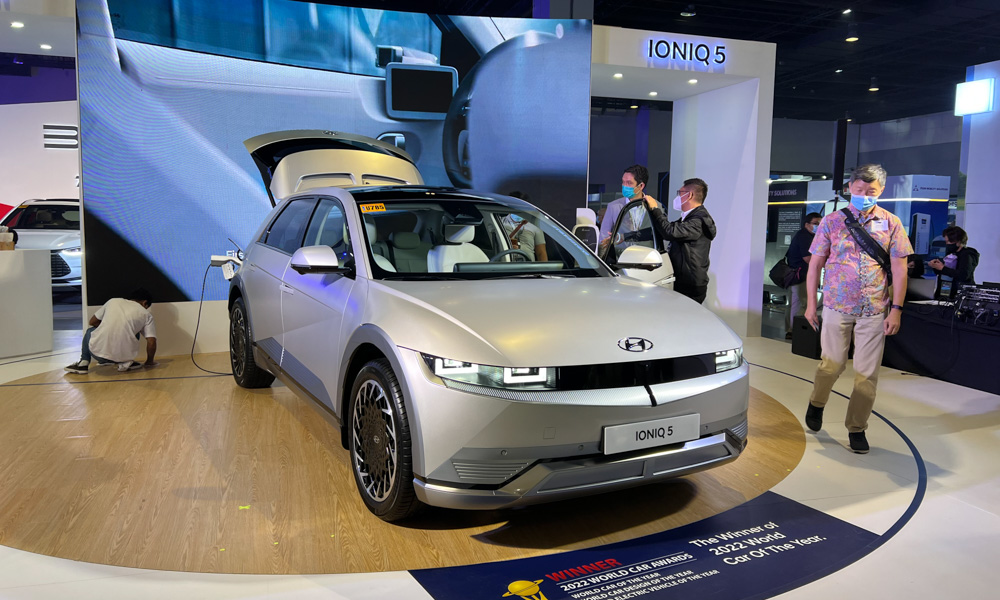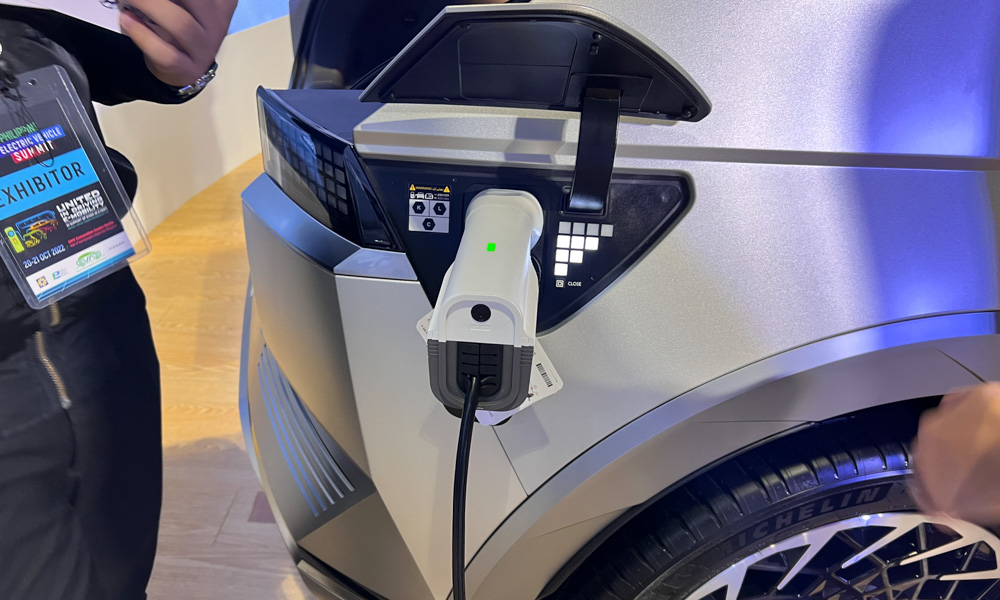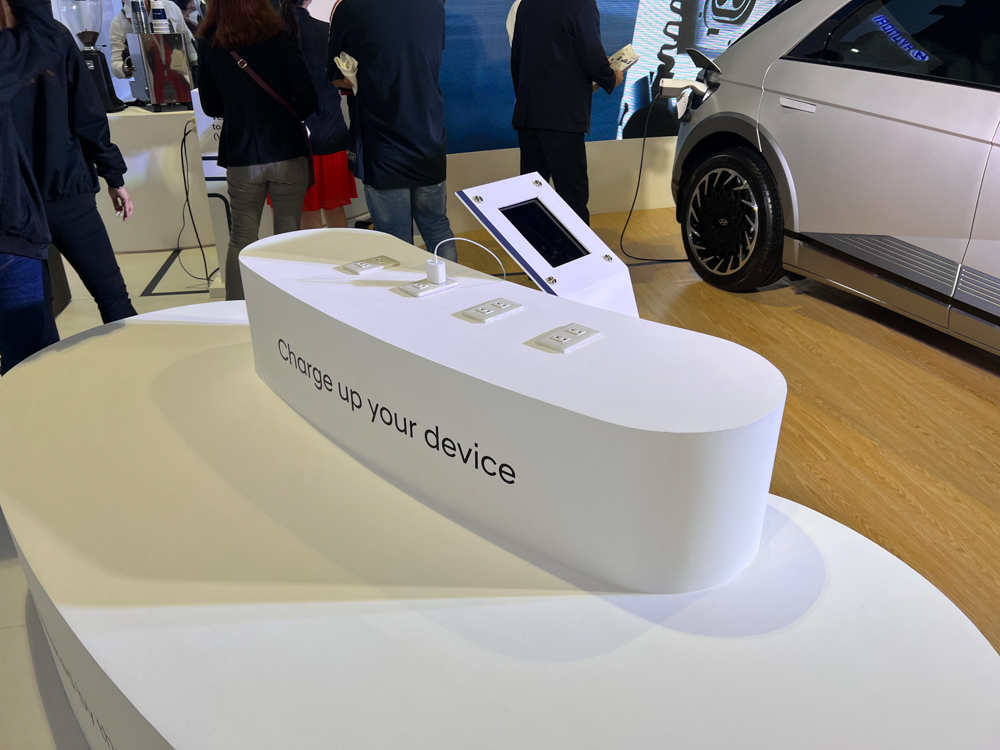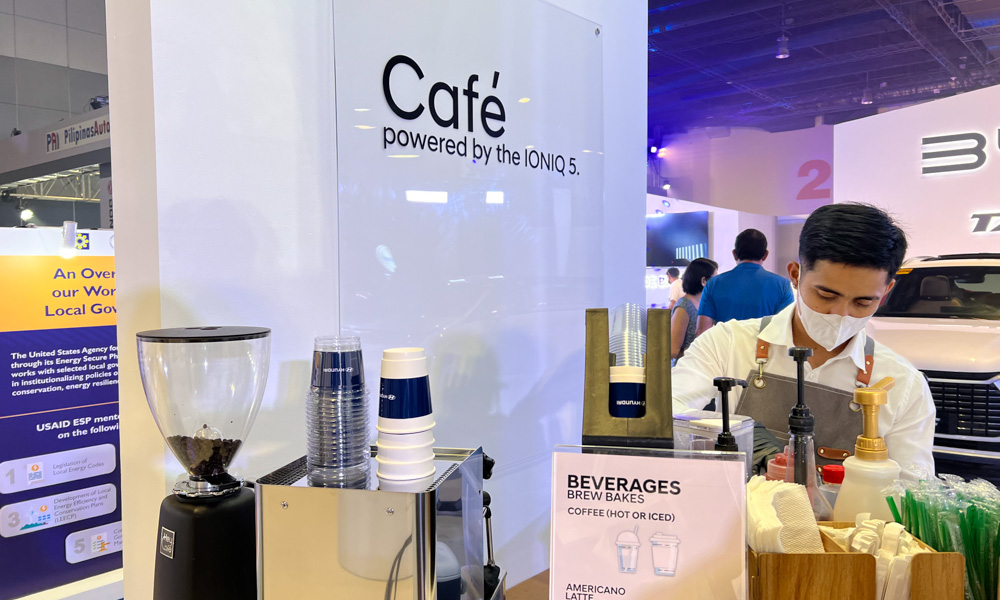 Hyundai Ioniq 5. Even if it had been shown off to the public at the Philippine International Motor Show, the automaker exhibited it once again, but this time showing off the vehicle's integrated V2L (vehicle-to-load) capabilities, powering a small café and a charging station at the Hyundai booth.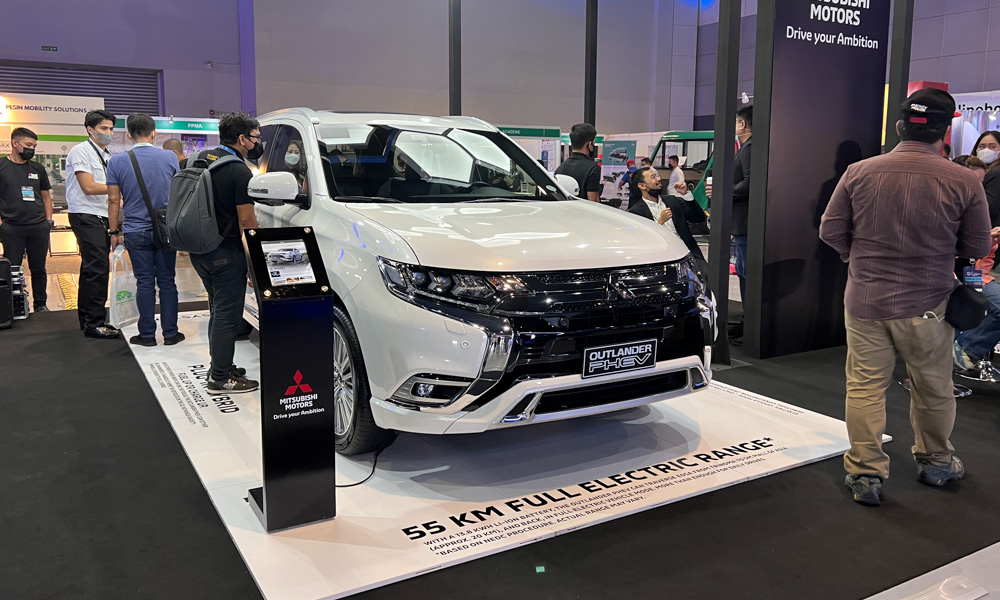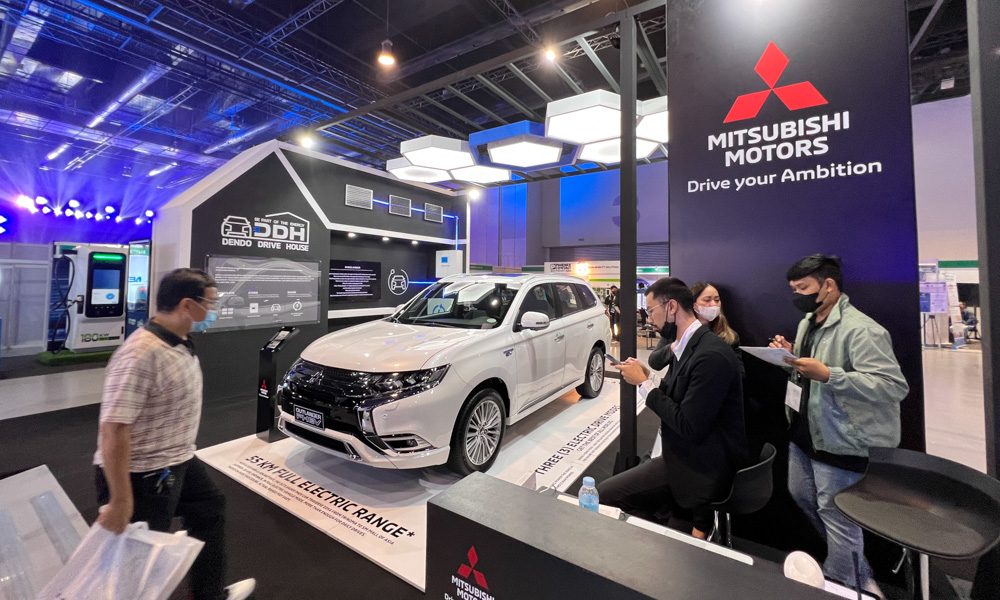 Mitsubishi Outlander PHEV. The automaker's plug-in hybrid offering was on display, showcasing the benefits of the best of both worlds, including how its Dendo Drive House works with its vehicle, especially with its vehicle-to-home (V2H) capabilites. If you're interested, you can read our article on how it works.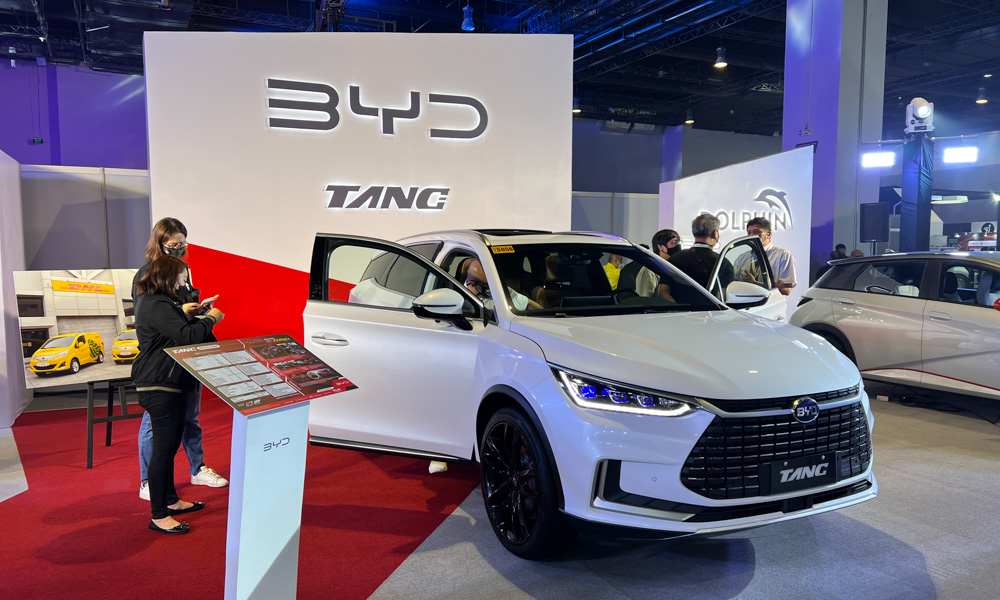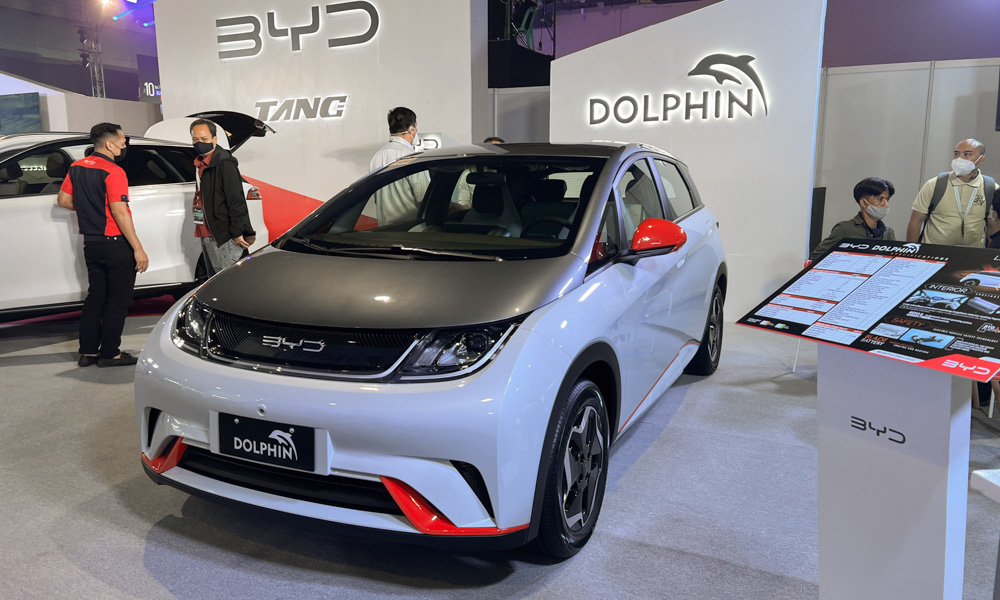 BYD Tang and Dolphin. It's a rare sight to see those two cars in the metal, but these represent the cheapest (P1.798 million for the Dolphin) and most expensive offering (P3.988 million for the Tang) from the Chinese EV specialist.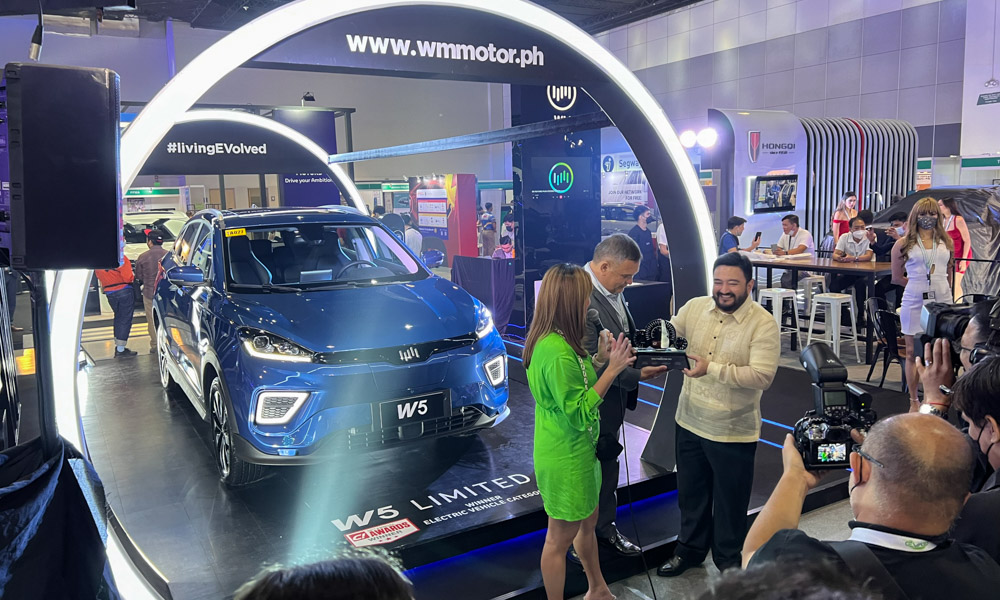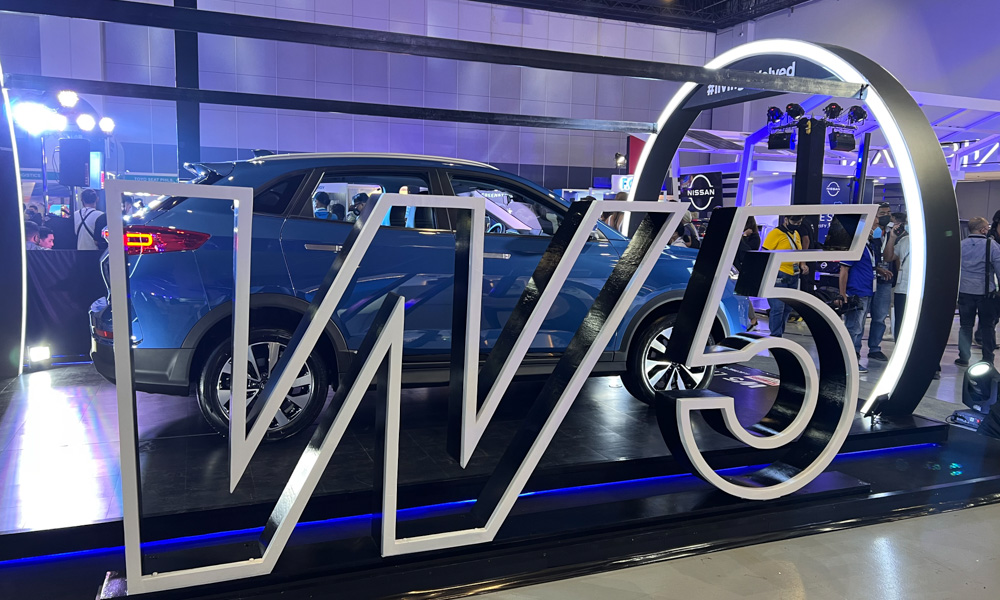 Weltmeister W5. WM Motor's electric crossover was present at the show as well. It's a great first EV for most looking to dip their toes in, especially with the backing of its distributor (the Transnational Diversified Group). You can read more about our impressions of the vehicle from our review.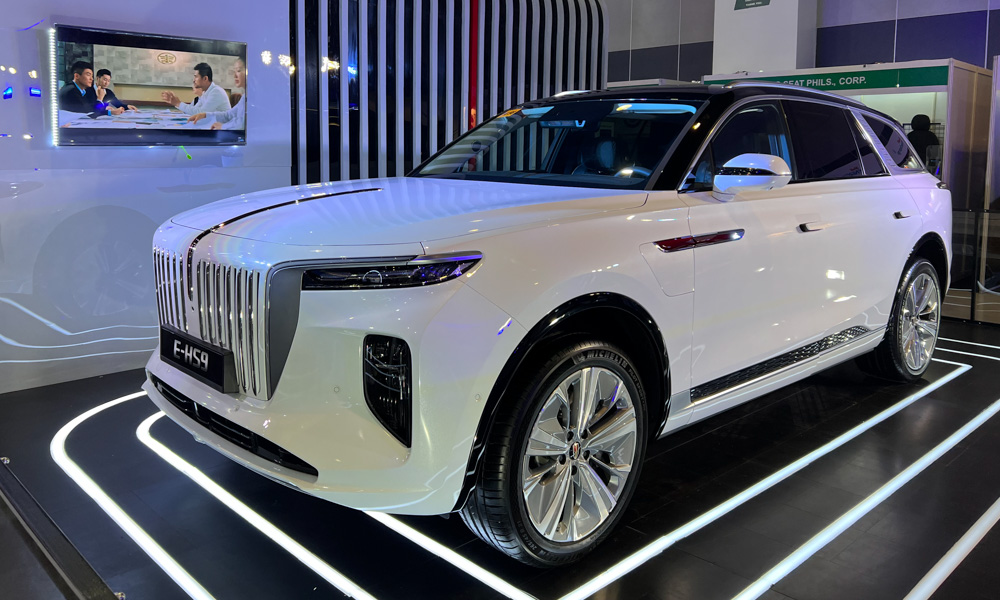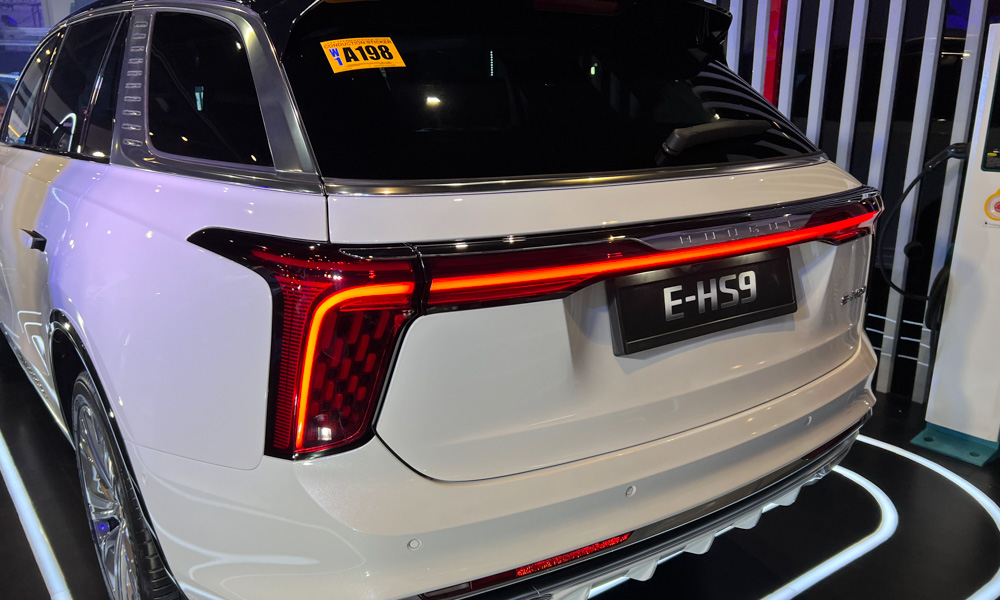 Hongqi E-HS9. Now, this is something most showgoers did not expect. The 5.2m-long full-size luxury SUV made its Philippine debut on the first day of the show to a crowd of stunned onlookers. While prices haven't been finalized for the Philippine market, what we can tell you is that it packs an über-luxurious interior featuring seven seats upholstered with quilted leather and Alcantara, a dashboard with three screens, a panoramic glass roof, and a whole suite of safety and tech features.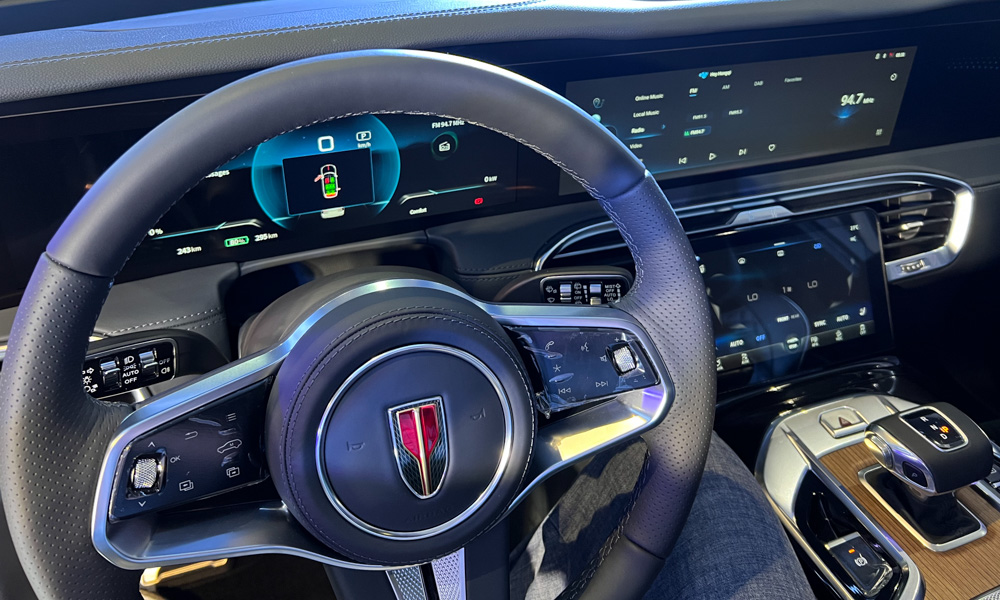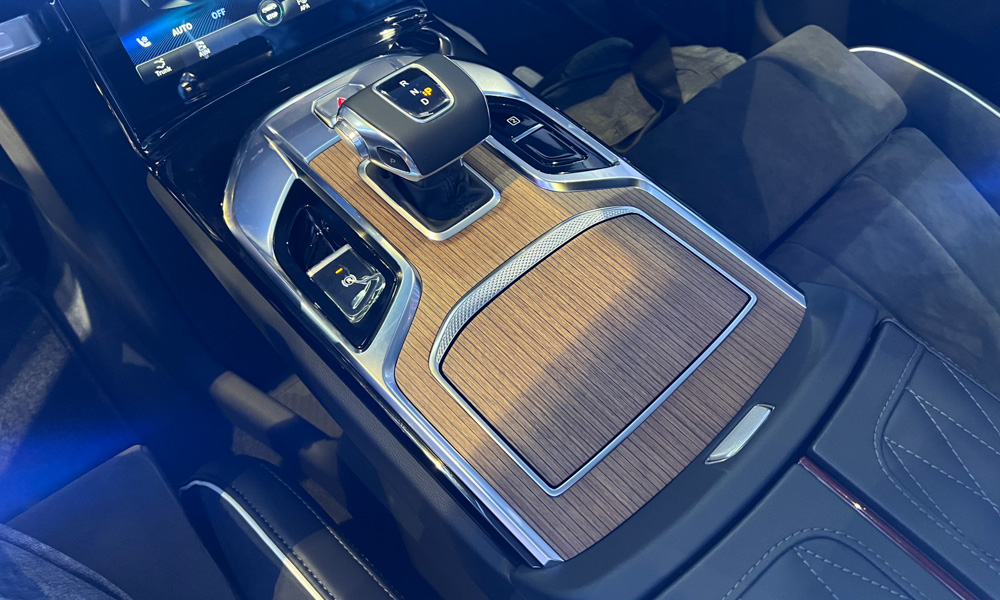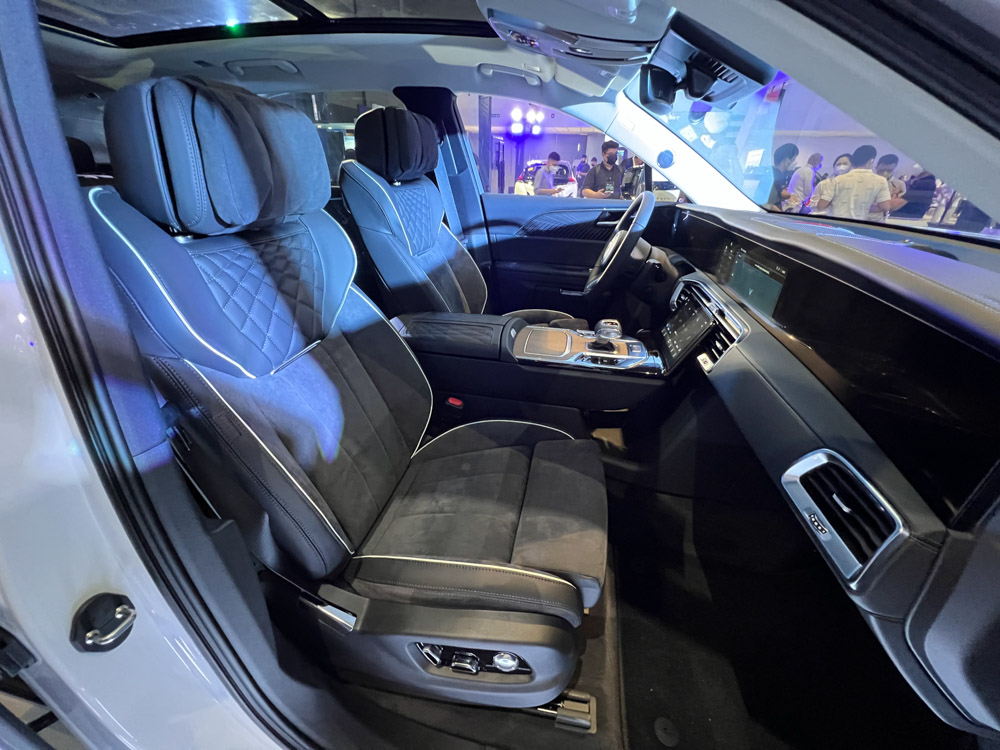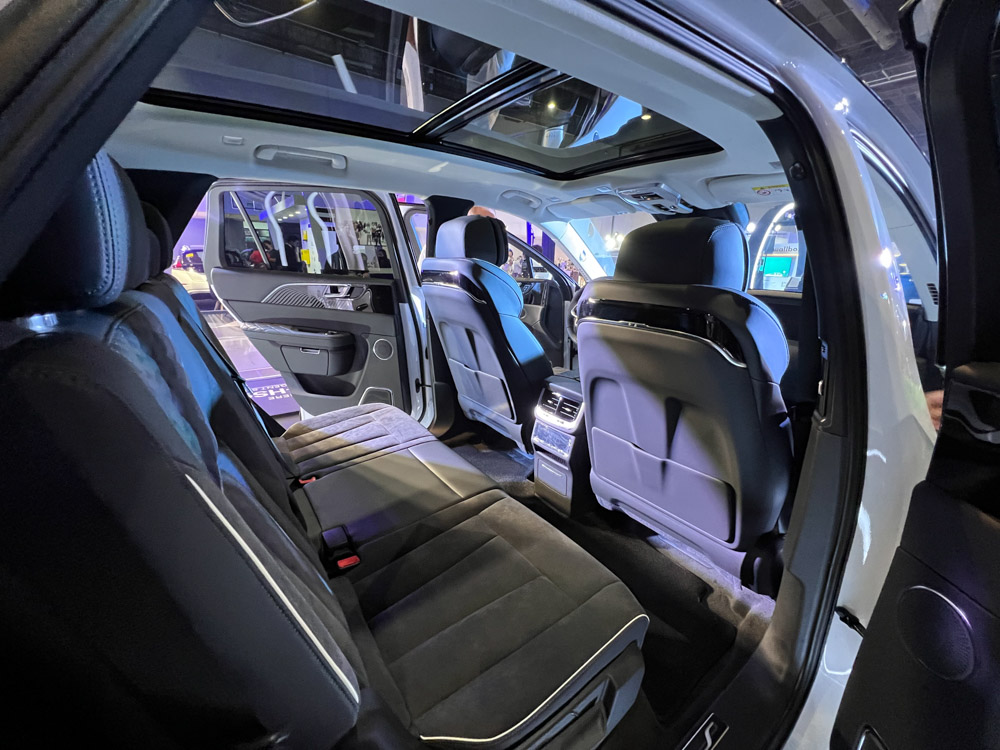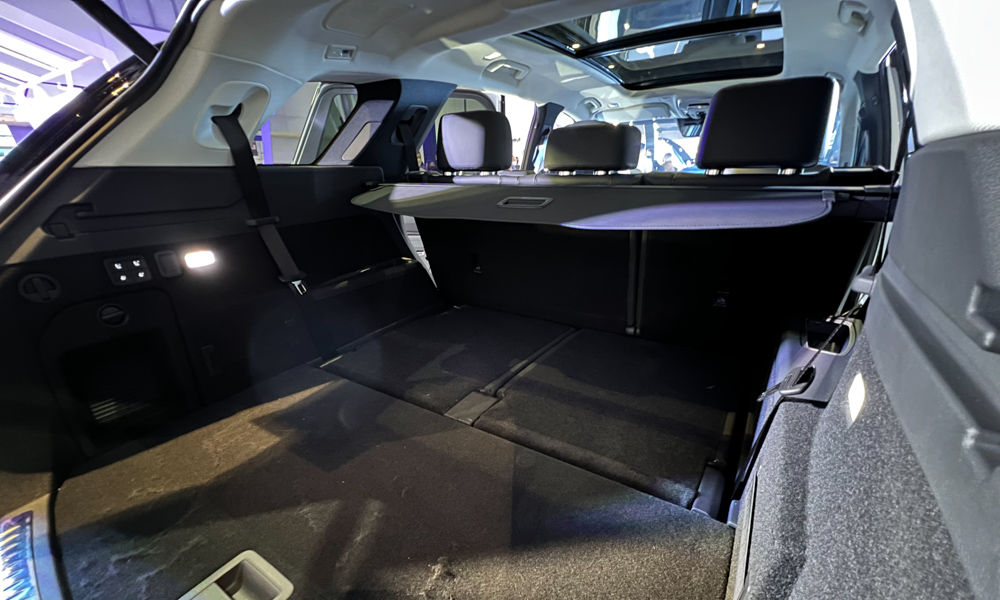 The one on display had a battery capacity of 84kWh and a dual motor setup with a total output of 429hp and 600Nm—for a range of approximately 380km. But you can also spec it with a larger 99kWh battery, and the power output is bumped up to 543hp and 750Nm, with an estimated range of 441km. And it charges via CCS (Type 2), so you won't have to worry about finding supported chargers.
Considering this car is targeted at the likes of the higher end of the EV market, don't expect this to flood the streets, but it's always interesting to see more Chinese EV entries enter our market.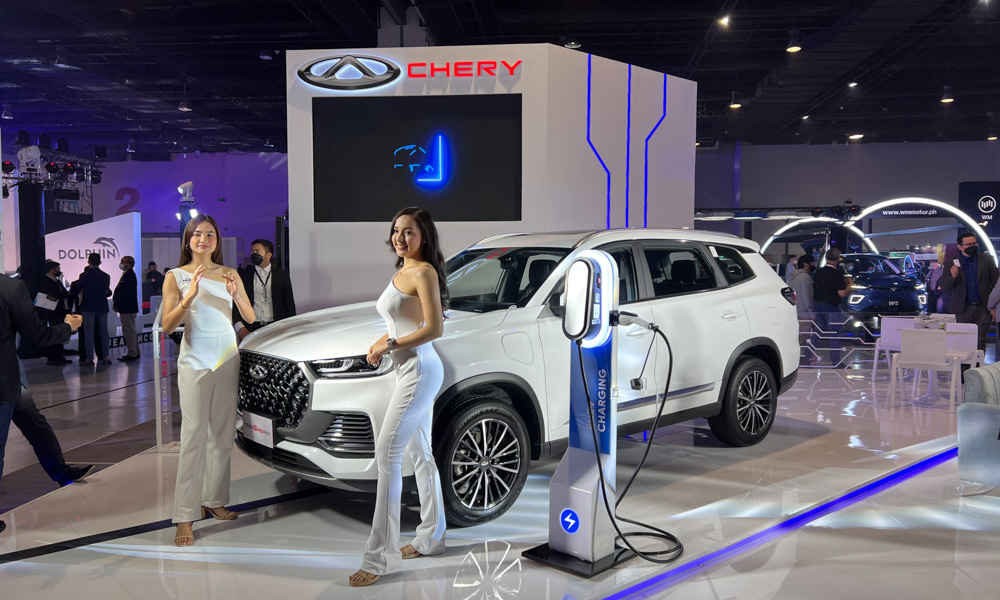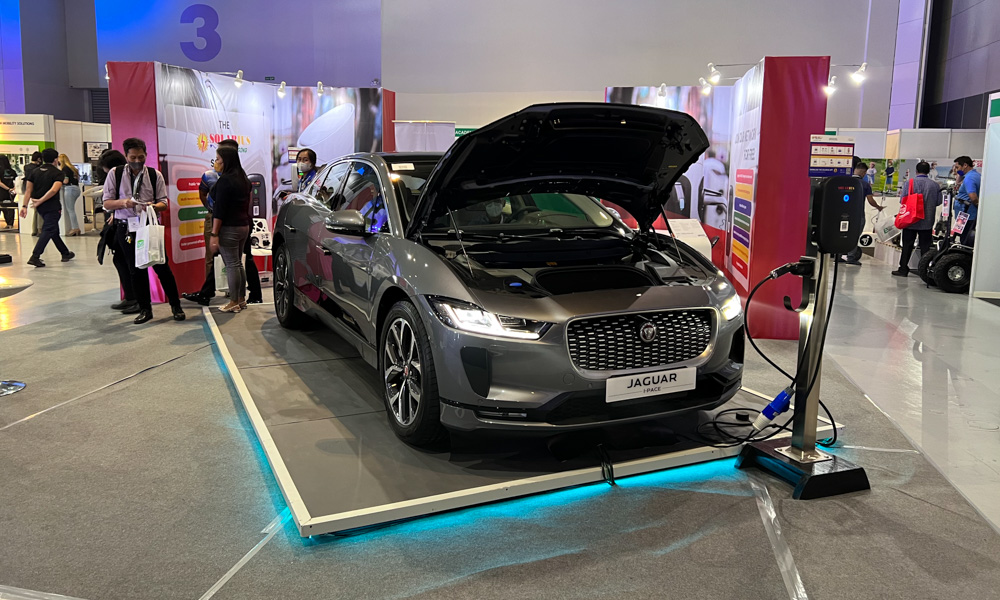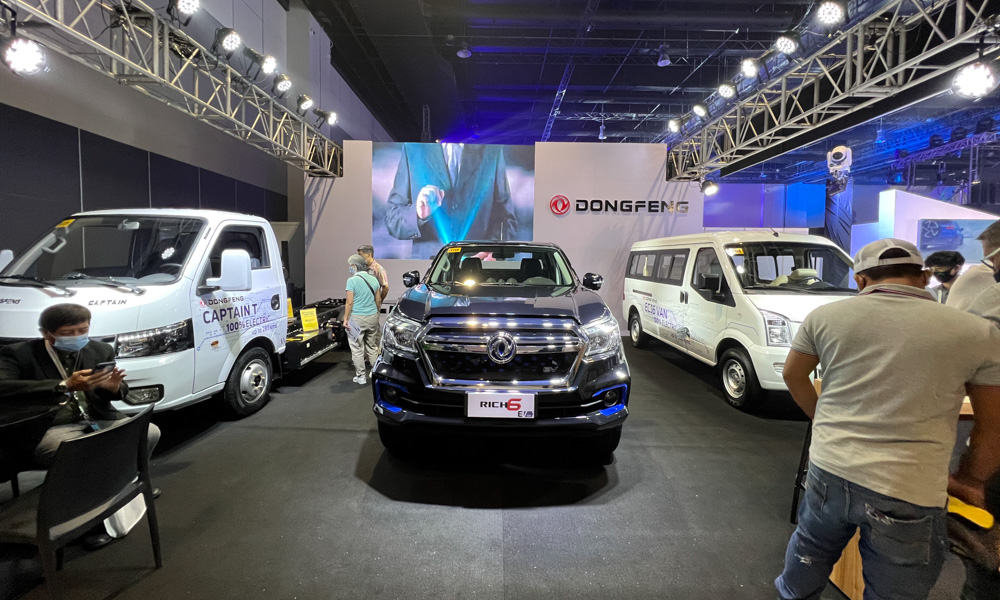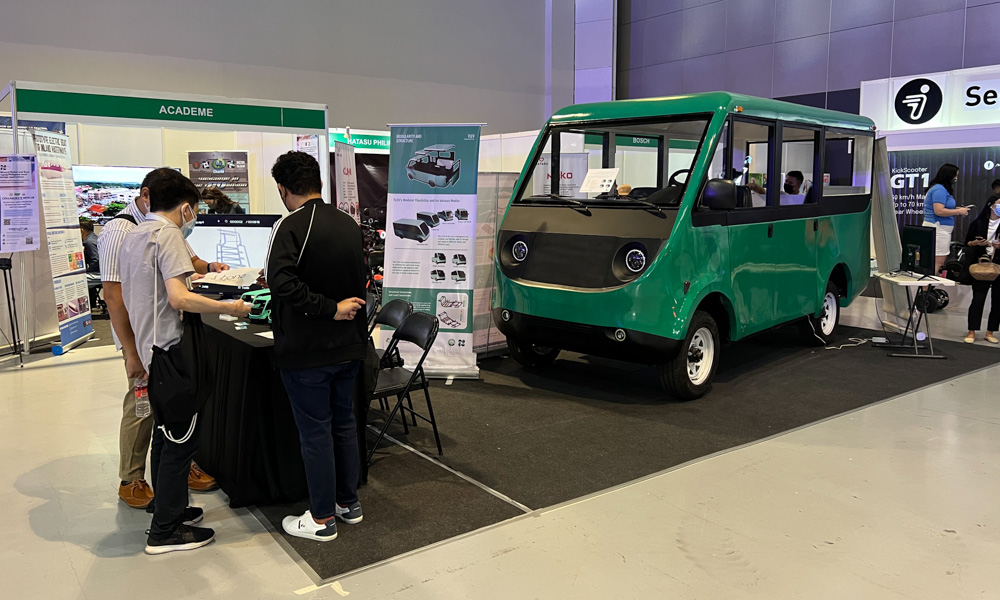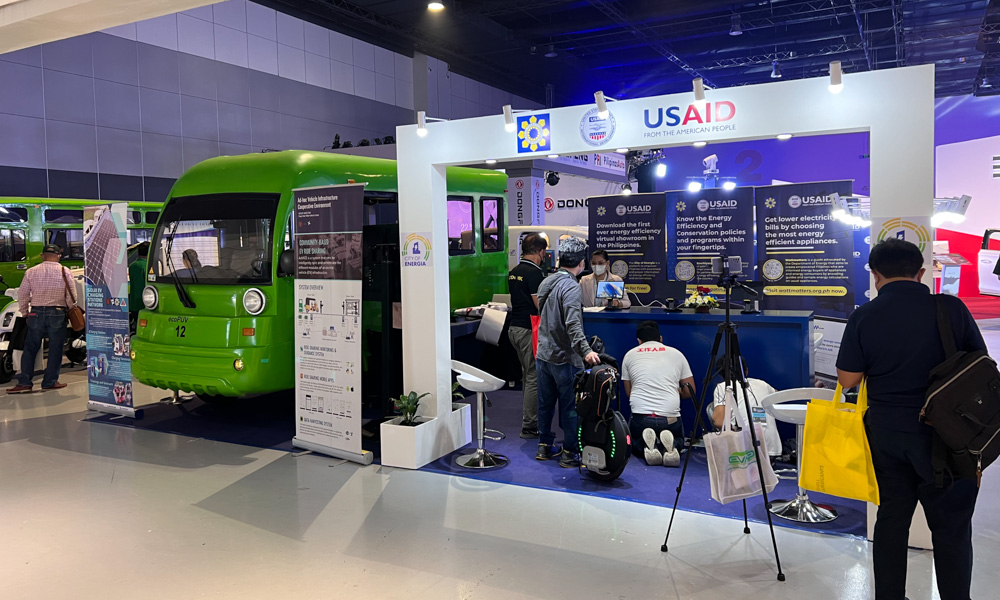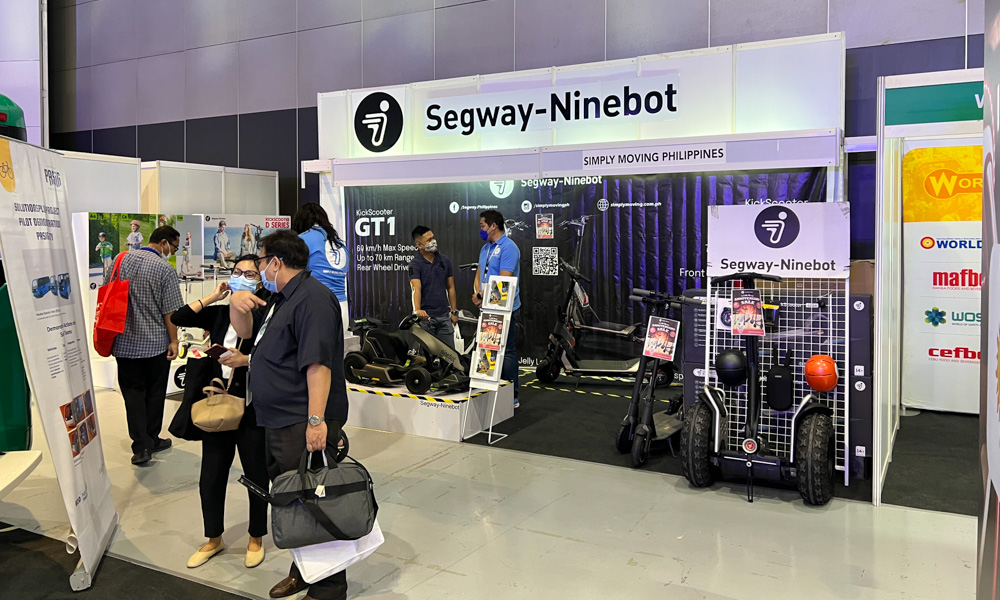 Other honorable mentions included the Chery Tiggo 8 Pro PHEV; the Jaguar I-Pace shown off at the Solarius booth; and Dongfeng with its Rich 6 EV pickup truck, Captain T truck, and EC36 van. Finally, there were a couple of electric PUVs, and a booth featuring some Segway-Ninebot electric karts and kick scooters.
While it was a short event compared to regular auto shows, it proved to be successful in attracting crowds curious about the state of our electric mobility. We hope that it will eventually expand with more manufacturers in the future.