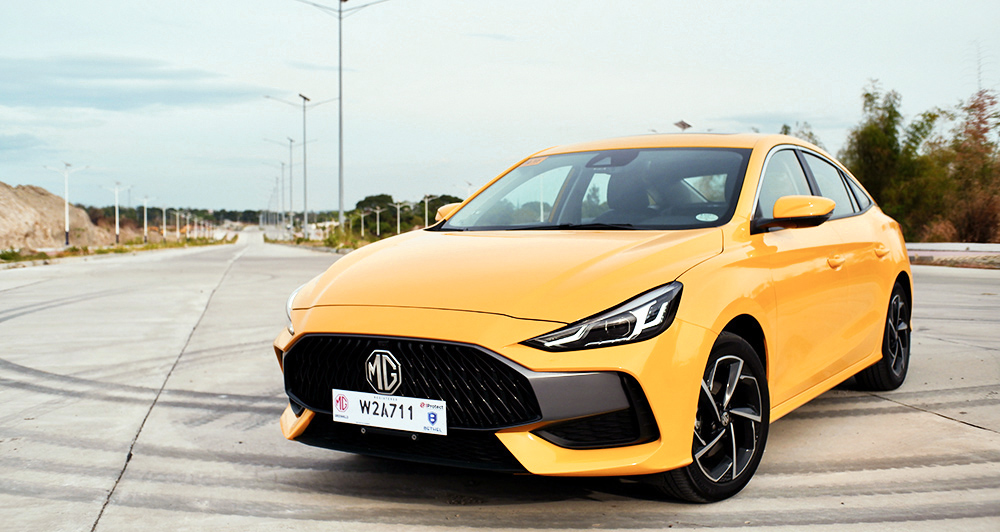 SUVs and crossovers may be all the rage these days, but my heart still yearns for a compact four-door with a high fun-to-drive quotient. The king of sporty (as opposed to red-blooded "sports sedans") Japanese sedans used to be the Civic. A relatively high-performing, small displacement in-line-four with a disciplined chassis was its forte, but option creep, inflation, and a tendency for manufacturers to keep making cars bigger have priced the Civic into SUV territory, while also bloating up into a pseudo-Accord. Same deal with the Mazda 3, whose impressive handling can be yours, but only if you've got P1.495 million to start with.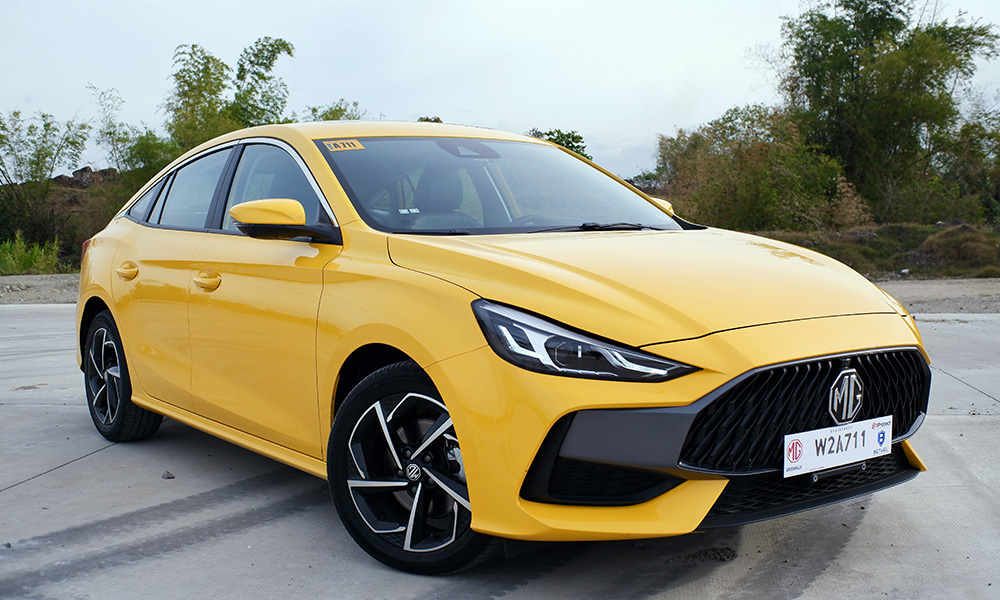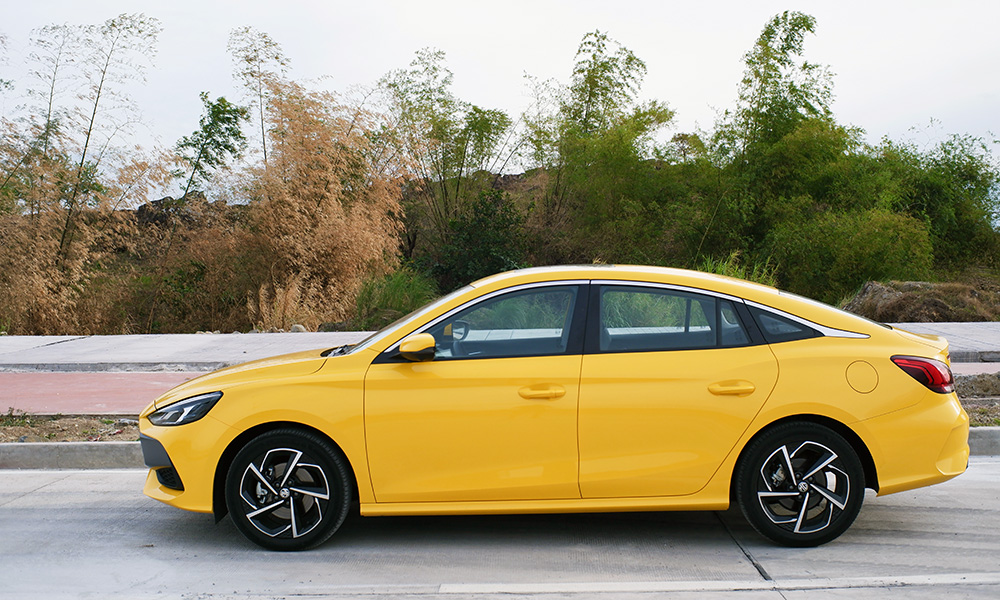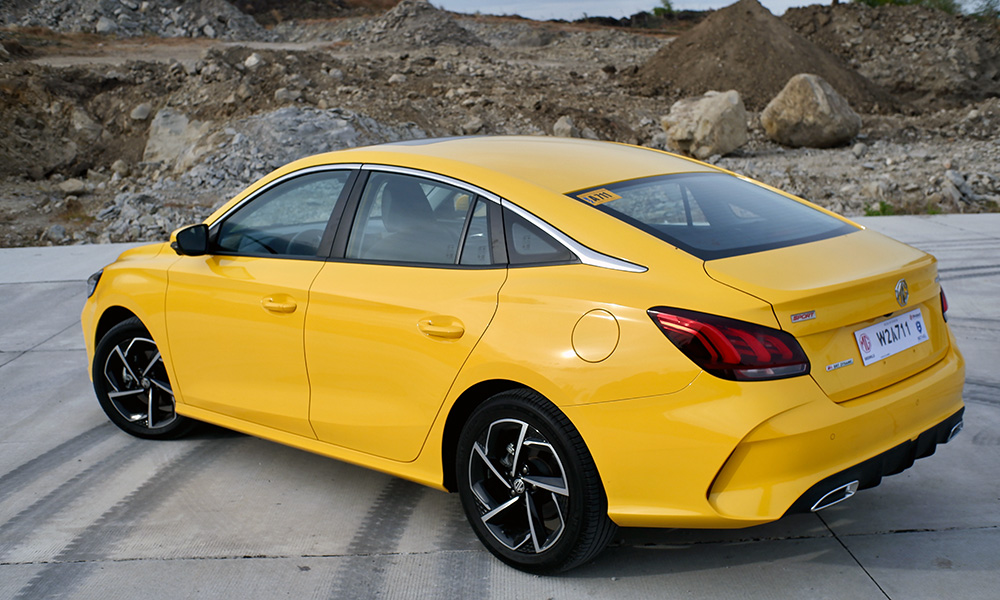 Enter MG, the Chinese-owned British brand that has been making a killing in the market with a lineup of well-made and competitively priced cars and SUVs. Very competitively priced, actually. Enough to convince early adopters to switch from traditional brands and save hundreds of thousands of pesos.
This particular MG is currently priced at P1,193,888, and it's loaded. Turbocharged in-line-four good for 159hp and 250Nm, seven-speed dual-clutch transmission, sunroof, active driving aids, 360° cameras…you know the drill.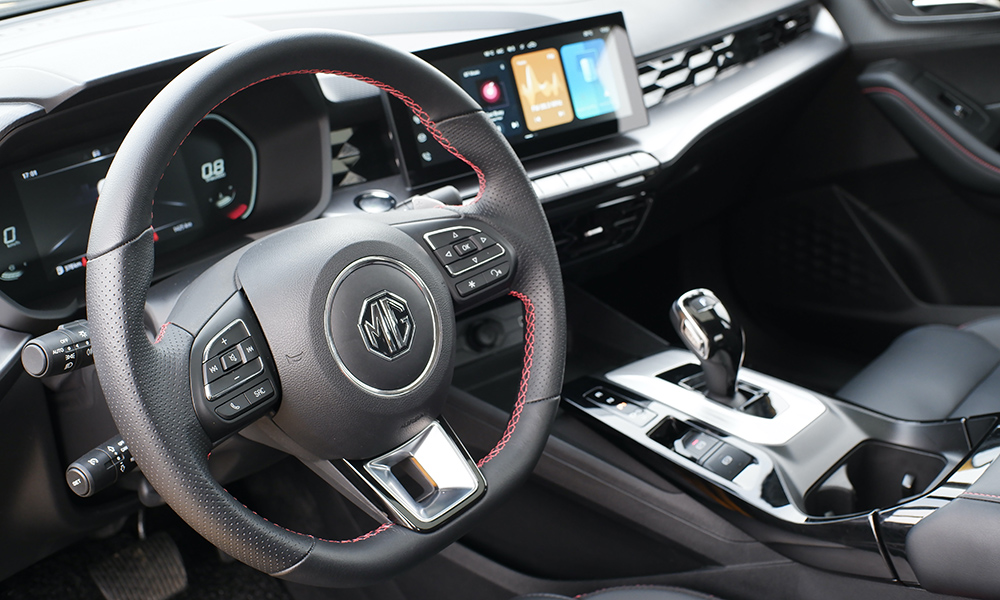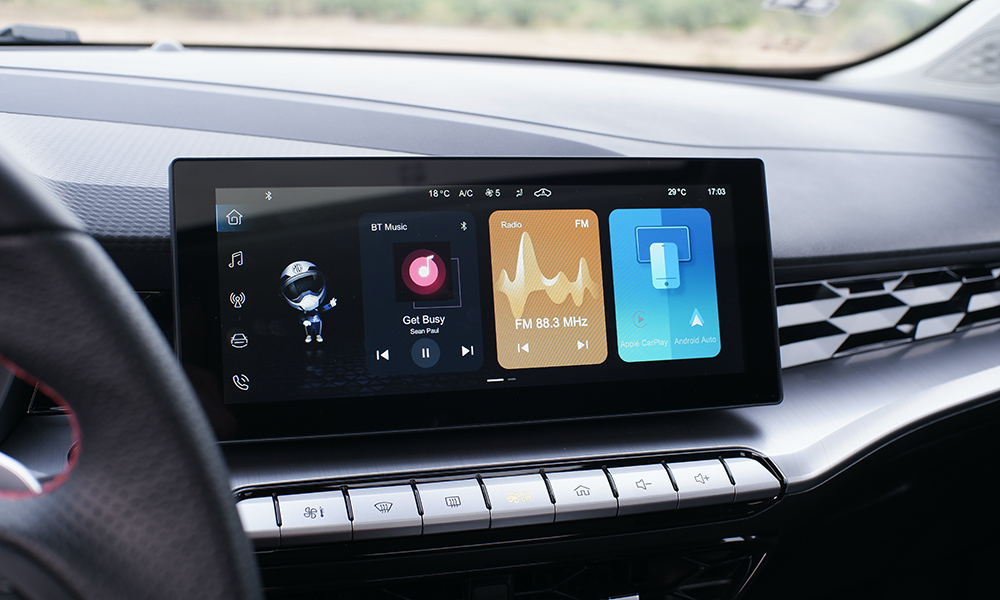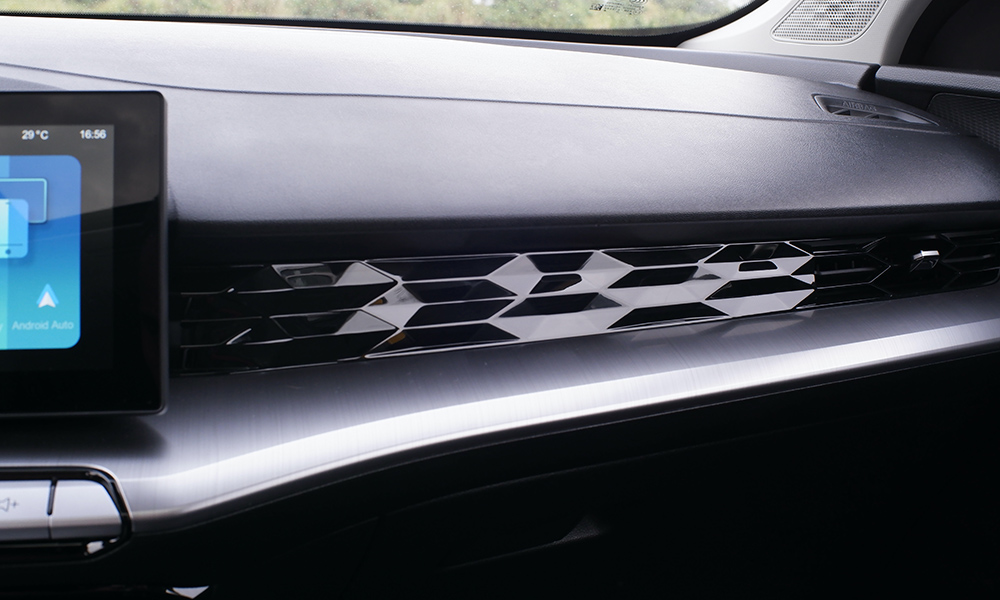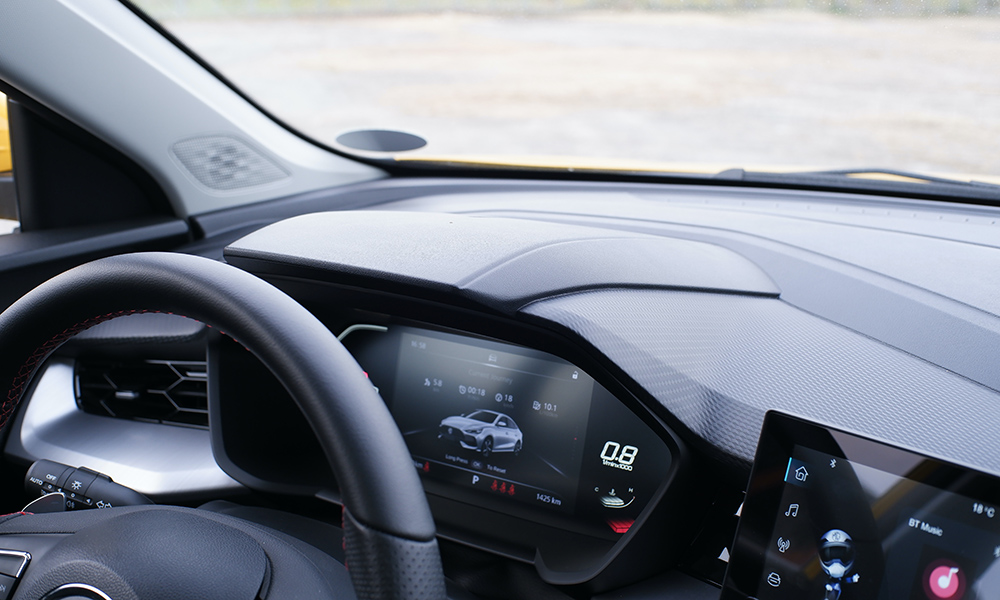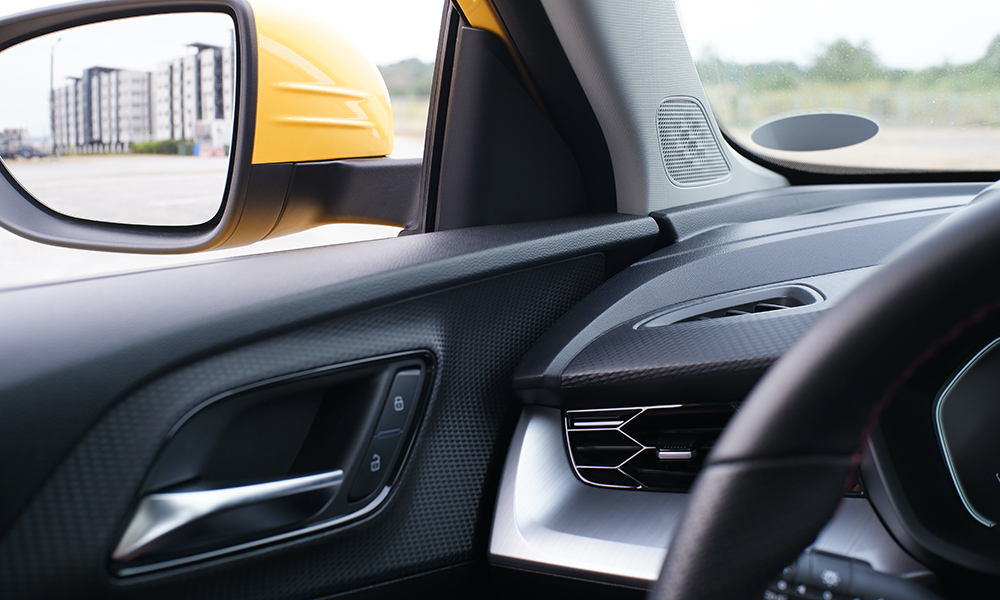 Compared to the Civic, the GT Sport is nearly as long (4,675mm versus 4,678mm), but is taller (1,480mm versus 1,415mm) and wider (1,842mm versus 1,802mm). The wheelbase of 2,680mm is shorter than the Civic's 2,735mm, but put them side-by-side and you'd have a hard time telling which one was bigger just by eyeballing.
With a fastback profile, Tomahawk-style alloy wheels, a roofline reminiscent of the Hyundai Elantra, and just enough curves and scoops (fake or otherwise) to get you excited without going overboard, the GT looks very promising. And especially with this Nuclear Yellow color, you're kind of hoping it drives as well as it looks. You'd be quite surprised. I know I was.
Like all other MGs, the GT is manufactured by SAIC, China's biggest automobile manufacturing firm. If you didn't know the GT's origins, you'd think you were in a Japanese or Korean car, and while I don't like the Chinese's politics, I've come to accept that they can make pretty good products. Fit and finish are very good all throughout, with liberal use of soft-touch plastics and quality leather.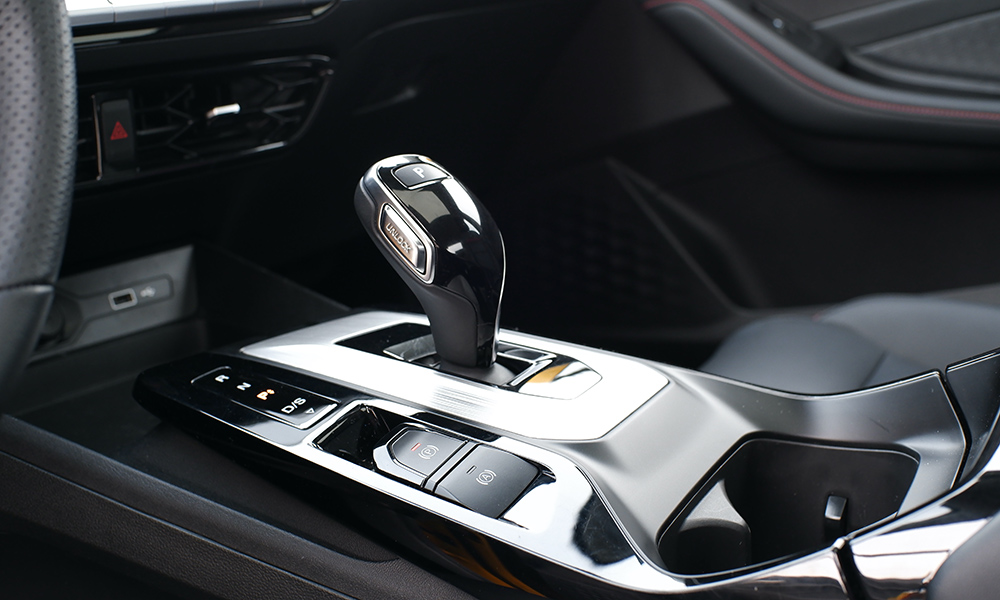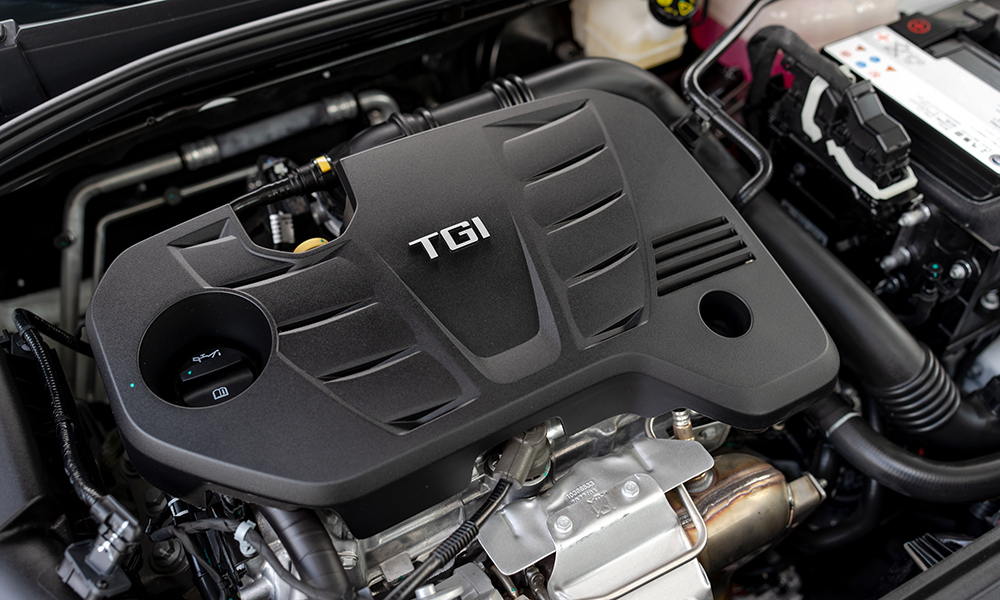 Calling it a "GT" seems presumptuous at first, especially if you've normally associated those two letters with snooty, high-end cars, but the car has the oomph to make a good showing of itself. Deep, urgent prods of the accelerator have the car surging forward, accompanied by a pleasant growl from the compact four-cylinder along with a bit of turbo whistle.
There's some turbo lag below 3,000rpm, but once it's spun up the car delivers excellent midrange acceleration and will claw its way to nearly 200km/h. The seven-speed DCT is a great partner for the engine, shifting quickly and smoothly either in auto mode or manually with the paddle shifters. There's no shift lock trigger, so keep your hand off the shifter unless you really want to change gears. Otherwise, you can accidentally nudge it into Neutral.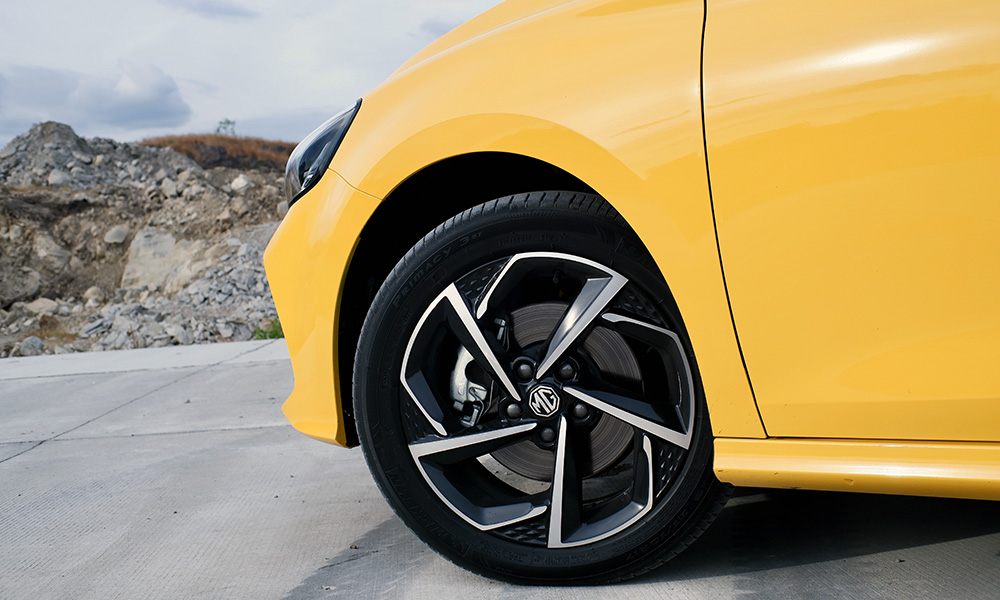 Like most cars these days, the steering is an electrically assisted unit, but it has a Sport mode that firms up the effort. It doesn't feel quite as precise as a traditional hydraulic system, but it's close and just a little bit wooden in feel. I left it in Sport for the entire duration of the test drive as the Normal setting feels too artificial and overboosted.
While the monocoque frame is as stiff as a brick and flex-free, where the GT falls short of its ambitious name is in the suspension. The front strut/rear torsion beam setup is common for the class, and while it's an inexpensive way to get decent handling without eating up too much space, the limits are too easily reached when you're driving aggressively.
It's fun to swing the tail around at low speeds since the rear tires are effectively linked by the axle, but at higher speeds, the tail feels unsettled and robs you of confidence. Soft shock absorbers contribute to a floaty feel as pavement ripples send the back end continuously moving up and down. Firmer shocks with better rebound control would definitely fix this. As it is, the stock suspension setup is tuned for all-around comfort rather than attacking a hill.
For stopping power, the all-disc, ABS setup is excellent, and you'd have to be doing hot laps on a track to get it to seriously fade.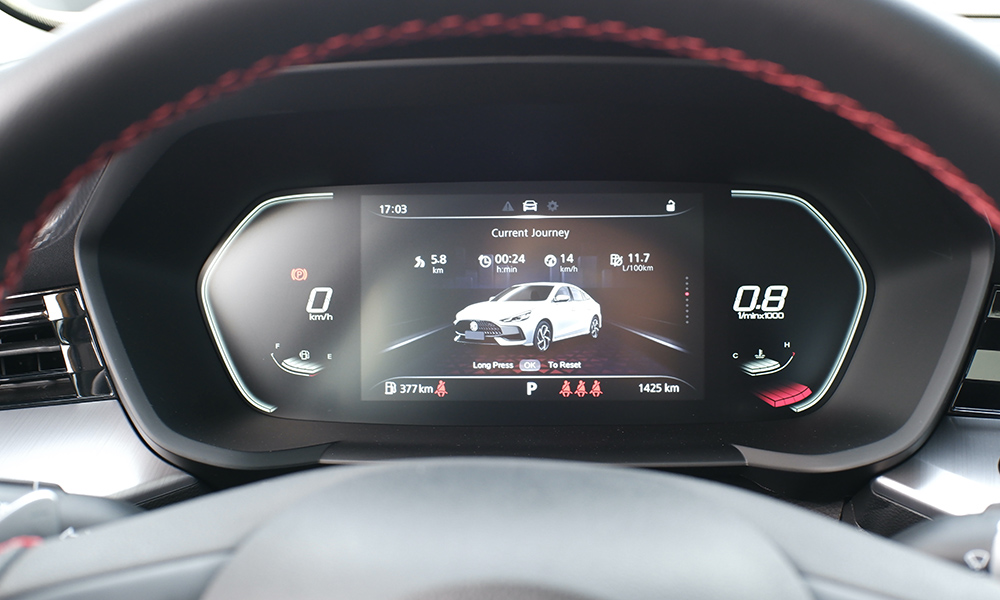 Speaking of laps, I was actually surprised to find a stopwatch function on the dashboard, as well as an accelerometer/power/torque display. Unless I'm mistaken, it's the only car in its class to have such a feature, and while you're not going to use it a lot, it does encourage you to go looking for a track day or two.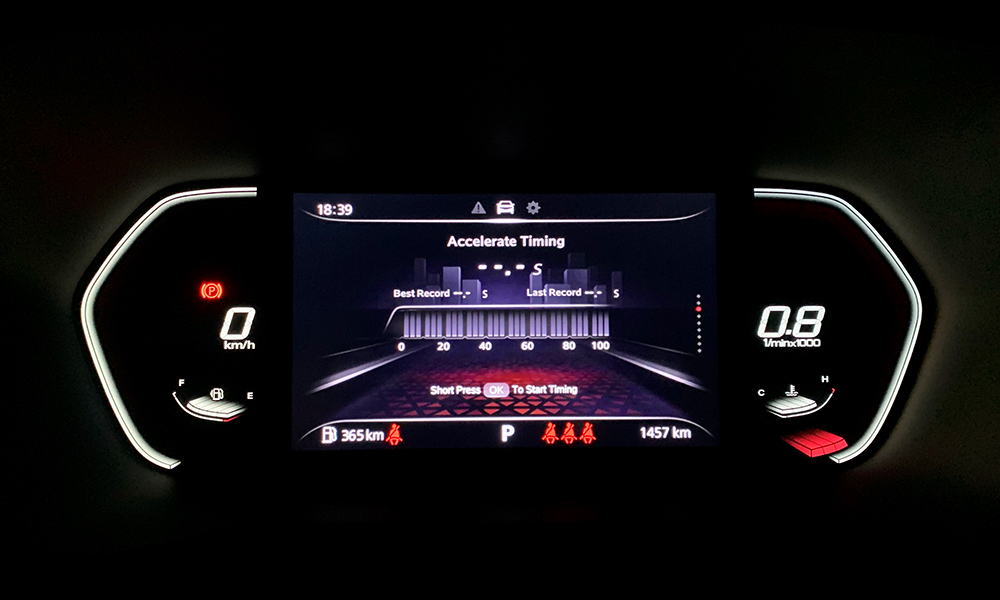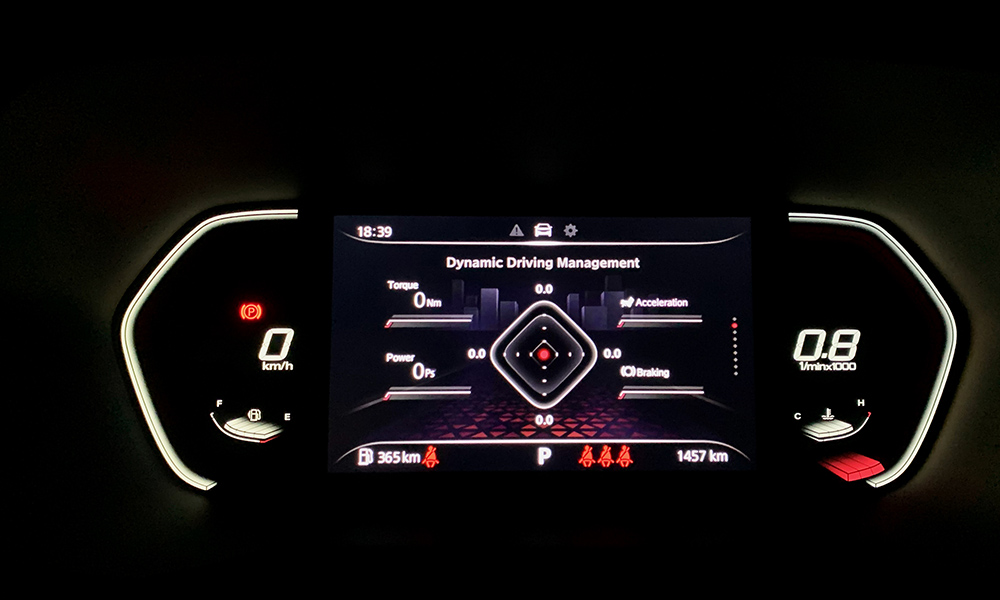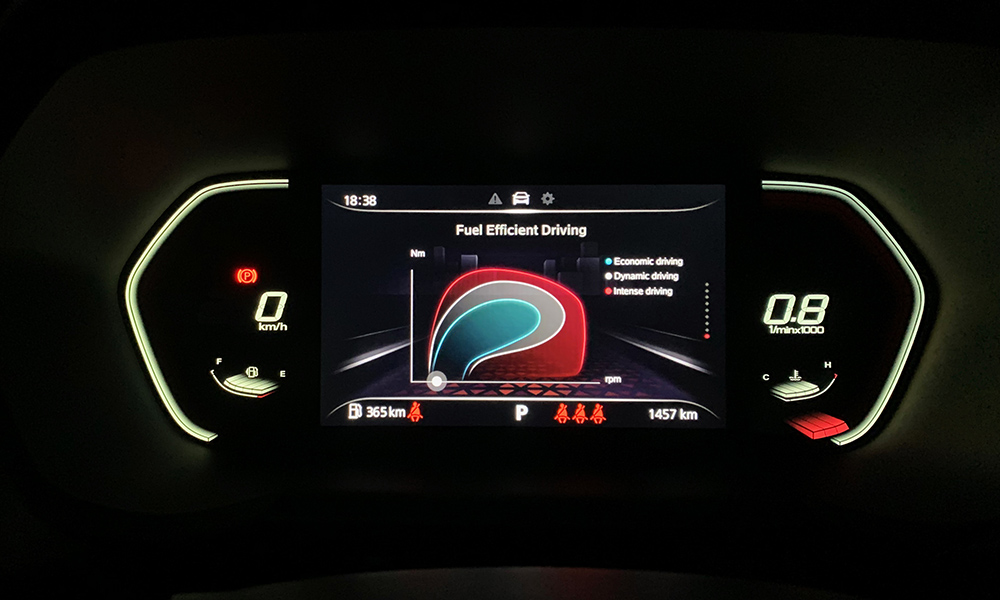 Other things that make the GT Sport a bona fide driver's car are the supportive Zero Gravity seats, a jet fighter-style cockpit, a low cowl, and a panoramic windshield—everything you need to help you get the best driving experience. When I wasn't in the mood for sporty driving and just wanted to cruise, I loved the crisp audio quality of the stereo, and found the glass moonroof useful for brightening up the somber black interior.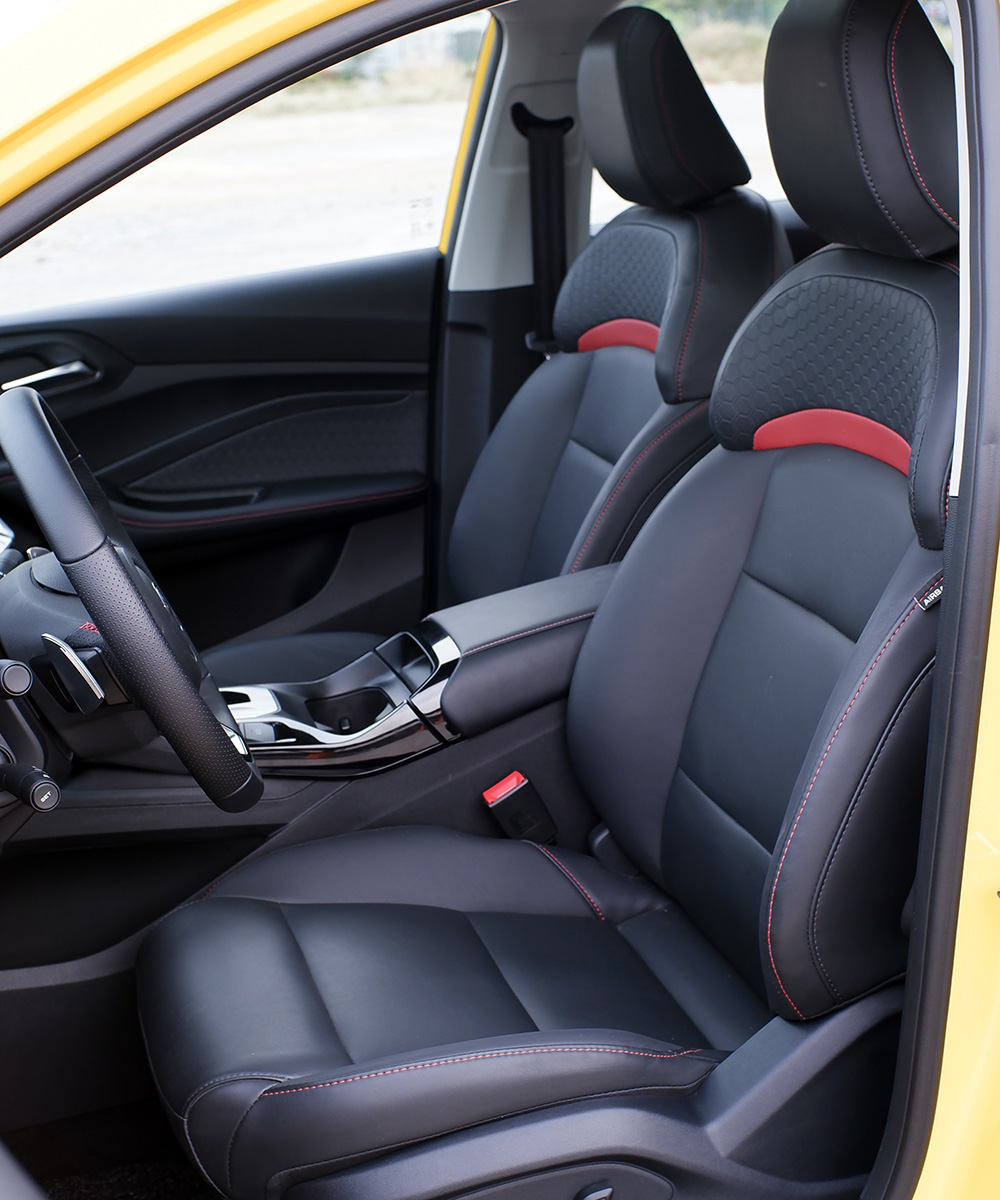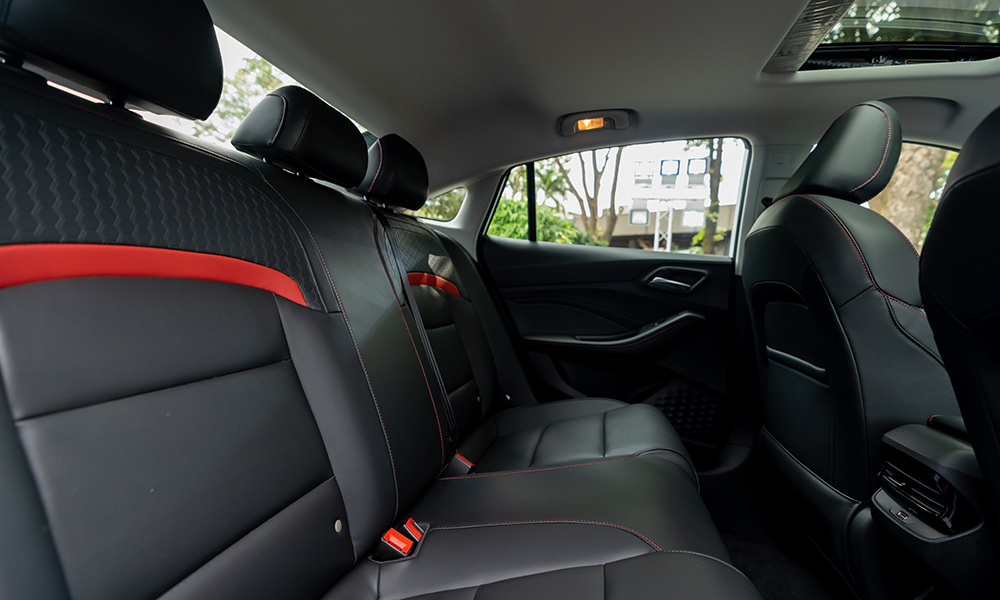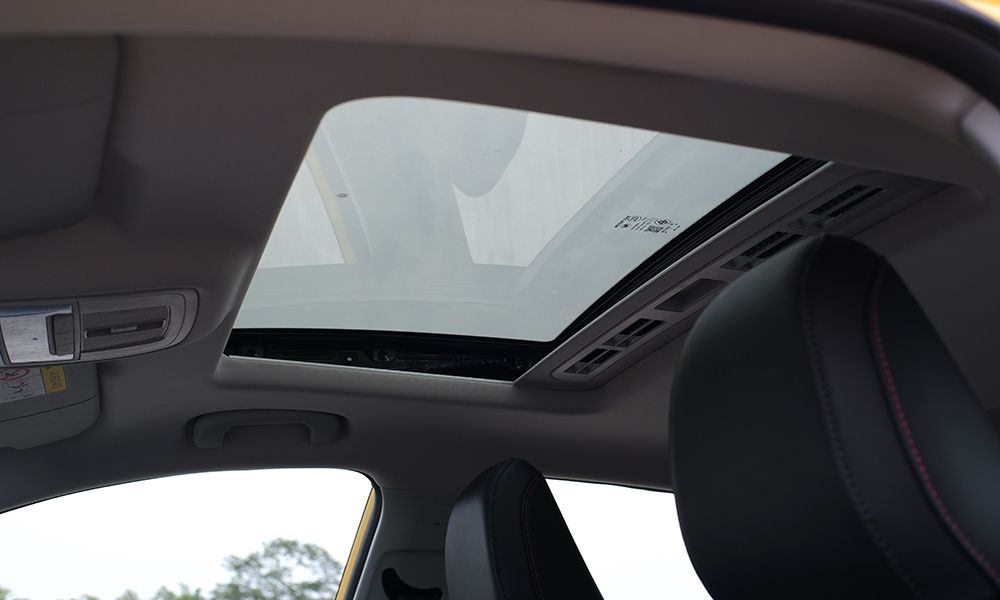 As a family car, it works well enough with decent space at the back for Asian-sized passengers. With a trunk volume of 401L, I was also able to stuff a gravel bike and some bags, too, by folding down the seat back.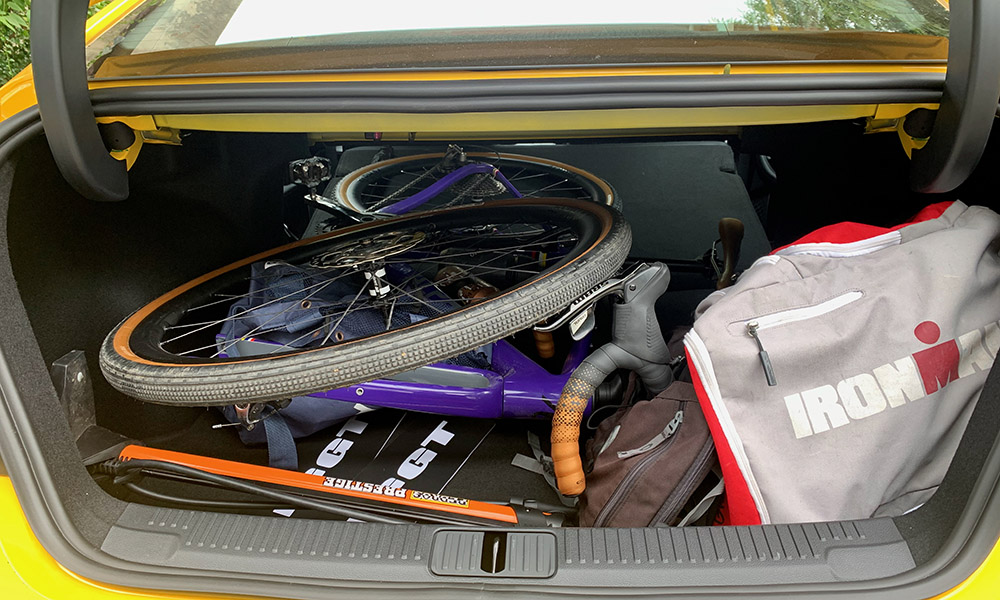 MG proudly lists the high-tech things it has stuffed in the car, and while they do add value and raise the level of safety in today's automobiles, it's nice to know that the brand has come up with a car that's genuinely fun and engaging to drive, with or without the gadgets.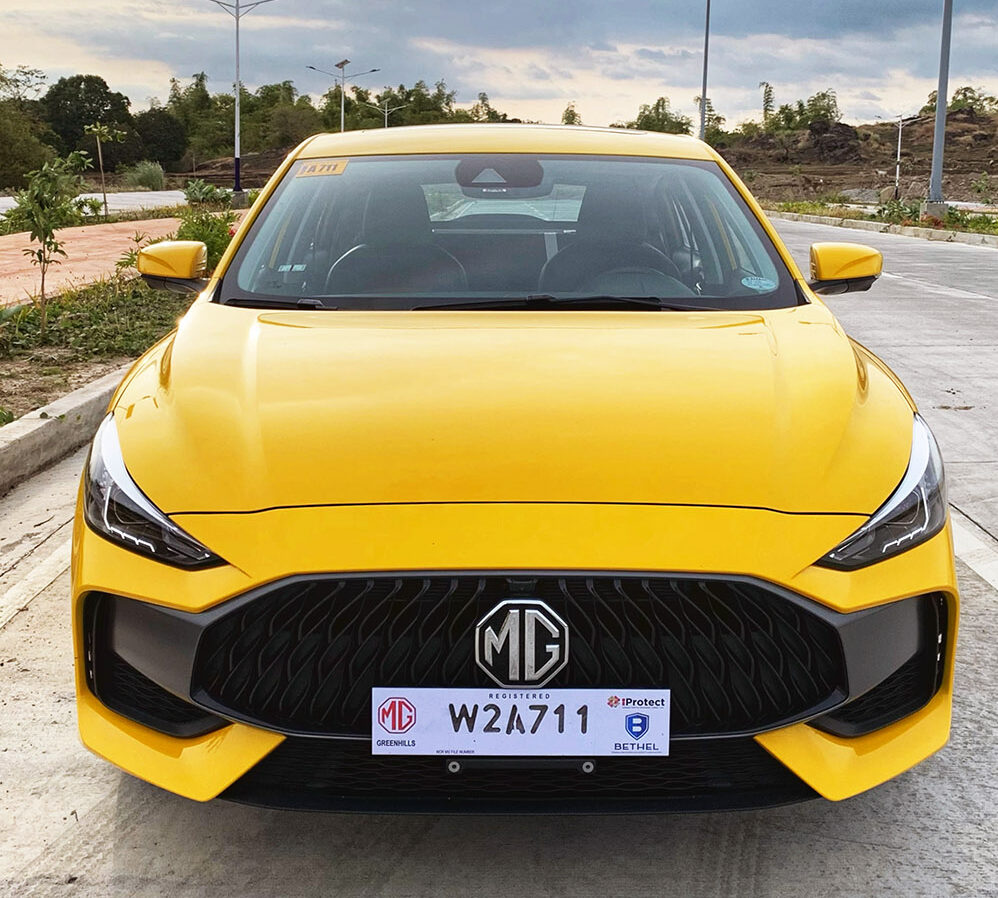 I wouldn't say that the GT Sport feels as hardwired to your brain as a true sports sedan, but for what it costs and how skilled most drivers really are, it's close enough. Just get a better set of shock absorbers and you've got yourself a real grand touring machine.
MG GT SPORT
| | |
| --- | --- |
| Engine | 1.5-liter four-cylinder turbo gasoline |
| Transmission | 7-speed dual-clutch automatic |
| Power | 159hp @ 6,500rpm |
| Torque | 250Nm @ 4,500rpm |
| Dimensions | 4,675mm x 1,842mm x 1,480mm |
| Drive layout | FWD |
| Seating | 5 |
| Price | P1,193,888 |
| Upside | Youthful styling. Driver-focused cockpit. Very good build quality. Potent drivetrain. Loaded with active driving aids and mod cons. |
| Downside | The soft suspension will hold you back. |