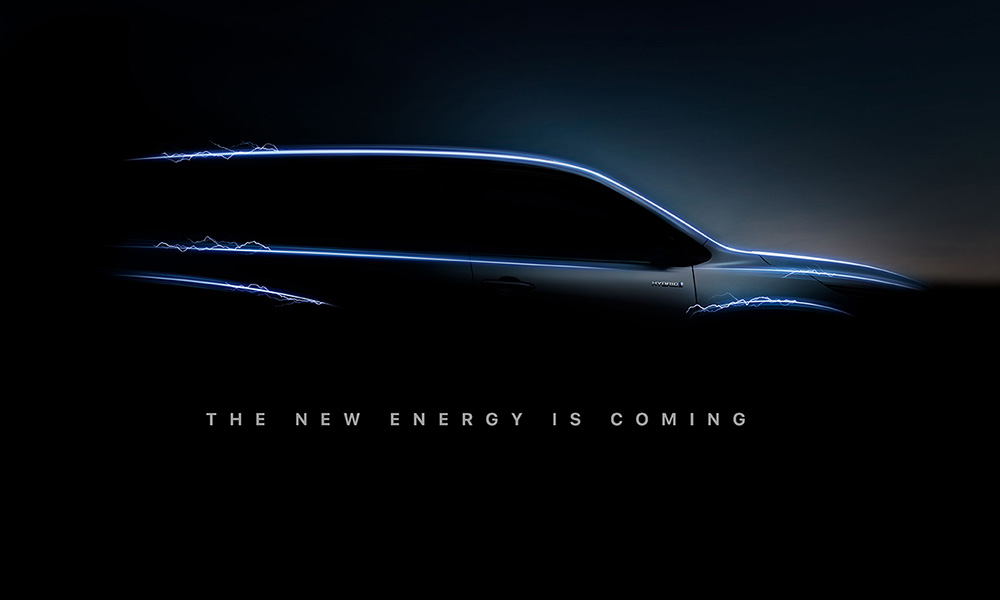 It looks like the whispers on the Internet are starting to fall into place: The next-generation Toyota Innova will indeed be a hybrid, just as revealed by this "electrified" teaser photo posted by Toyota Indonesia. This is set to be the nameplate's biggest shake-up in its lifespan, as the rumors say the automaker will be dropping the rear-wheel-driven, body-on-frame IMV platform for a front-wheel-drive TNGA-based platform.
We're not sure about the specifics of the hybrid, and what engine it will be mated to, but if it's not a new motor, it could either be the bigger 2.5-liter A25A-FXS found in the likes of the RAV4 Hybrid, the Camry Hybrid, and the Lexus ES/NX hybrids, or the smaller, 2.0-liter M20A-FXS found in the likes of the Corolla Altis Hybrid and the Corolla Cross Hybrid. Also, the switch to a new platform should bring a host of more goodies and safety systems, like Toyota Safety Sense, and more interior space.
If you want to infer how big of a change this will be, just take a look at the current-generation Toyota Avanza and compare it to its predecessor. Of course, we could also expect the likes of a cheaper, non-hybrid model to slot in for those who won't be able to afford the vehicle's potential price. Gas or diesel? Who knows. We're just as excited as you are.