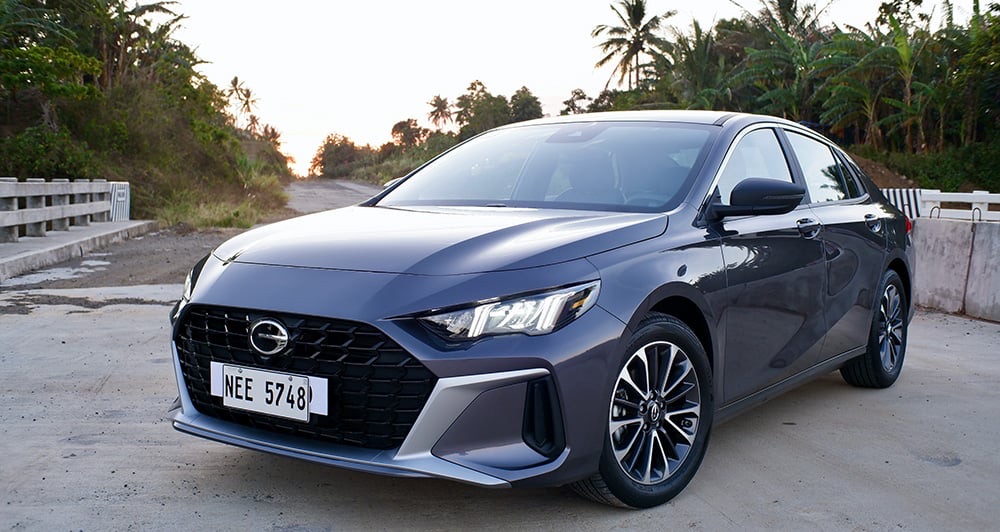 Naming a new baby is always an important undertaking. I remember when I was making a list of names for my first child, I had to take into consideration that it was also a Christian name. Thus, my firstborn was regrettably not named "Robotech Macross," although I did make up for it by giving him not one but four Christian names.
Similarly, in the automotive world, a lot of thought and research happens before the head honcho signs off on the name of what could be a very important car for the foreseeable future.
Very often, it will convey the image that you want to project in your customer's mind. The Chevrolet Corvette was named after a fast, sleek warship; the Dodge Viper needs no explanation; and the Jeep Wrangler makes the whole idea of herding cows and riding horses seem sexy instead of sweaty, back-breaking work.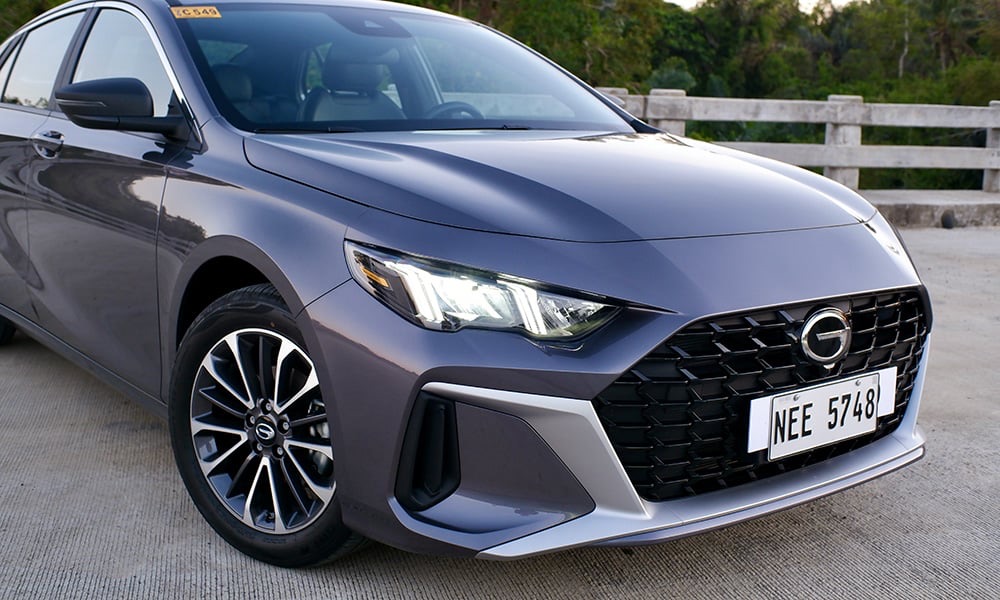 Of course, automotive history has a few misfires from time to time, as one name that seems okay in one market may turn out to be wholly unsatisfactory once translated into another country.
This is why the Mitsubishi Pajero is fine with Asian markets, but "Montero" is used in the US and Latin America because "Pajero" is too close to the Spanish word for wanker. Sometimes, a name will be self-fulfilling for all the wrong reasons like the Pontiac Fiero of the '80s. Aside from less than sizzling performance, it also had a reputation for occasionally self-combusting.
To play it safe, a manufacturer like Honda will go with universally neutral names, and usually something that connotes good vibes. Thus, we have the Accord and the Civic, while Toyota opts for aspirations of success with the Fortuner and the Hilux.
Other brands will just forget about it and go for escalating numbers and letters: The higher you go, the fancier the car like a BMW or a Mercedes. You can't go wrong with numbers and letters the way some people went loco and actually came up with the Mazda Laputa.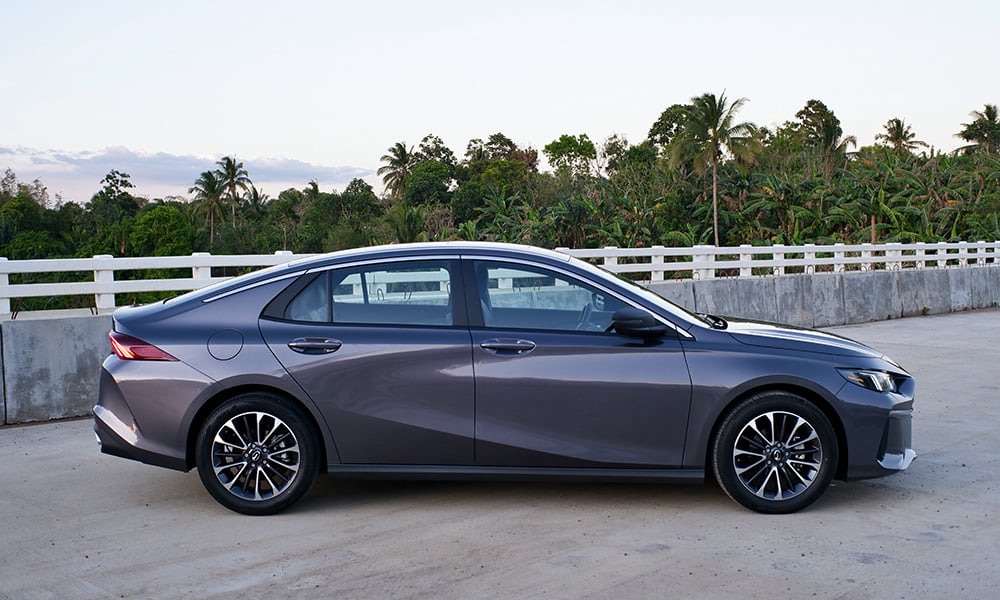 And now we have GAC. In case you've been living under a rock for the past few years, the Chinese have been upping their game. Good-looking cars, great spec, dealer support, and cutthroat pricing. GAC is one of China's biggest automotive players, something on the order of two million cars a year. Thing is—and this is a problem I have with the other Chinese brands, too—I have trouble remembering all their models.
It's a bunch of alphanumeric combinations, and I actually had to go to its website just now in order to list down the GS8, the GS4, the GS3, and this…car. The trouble with alphanumeric names is that it's hard to remember what they stand for until they've actually earned some street cred like the BMW 3-Series has, for example.
But in the GAC lineup, this car actually has a distinctive name: Empow. I understand it is short for "empower," but honestly all I can think of are puffed rice balls and those red envelopes we used to line up for at lolo's house every Christmas. It's a pity because every conversation you have with your friends will always bring up the name before you can talk about the car's actual merits.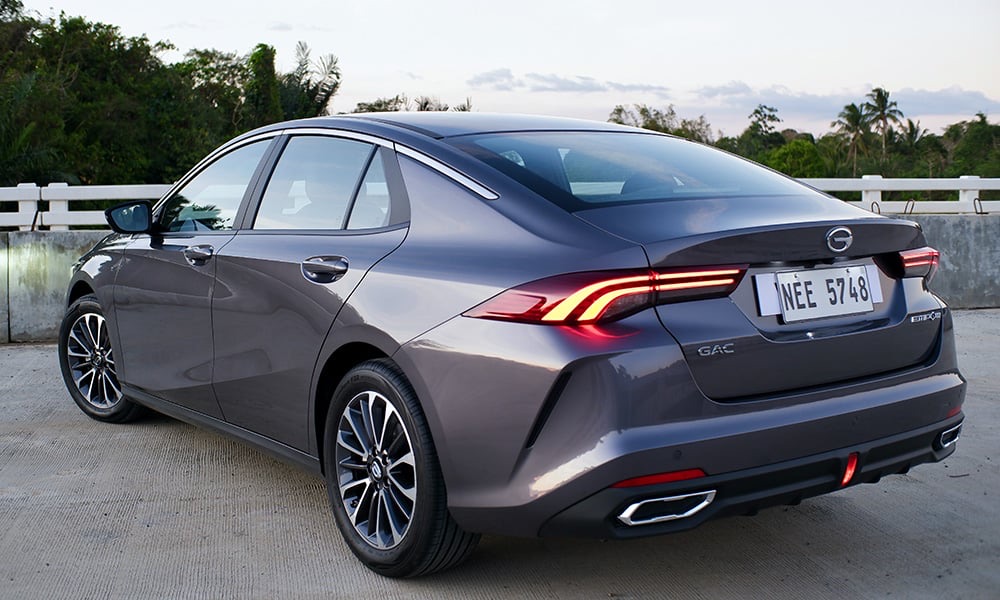 And they are numerous. Let's start with the styling, which is, for lack of a better word, gorgeous.
It has those fighter-jet intakes by the bumper with functional brake ducts; the hood has a bit of a power bulge like a BMW 3-Series; there's this sloping character line by the flanks; and it has a fastback profile ending in a truncated tail. Just lovely, and it makes Japanese competitors look dull and old-fashioned.
Much has been said about the power it makes, and it's true: 174hp and 270Nm are a lot for this class of car. It's delivered smoothly and quietly, just a strong rush of acceleration when you step on it.
"Make fun of my name again, why don't you?" says the Empow, as all the sneering competitors eat its dust.
The rest of the hardware is up to support the car's sporting aspirations…to a point. All disc brakes, ABS, a bunch of active safety features, multiple driving modes, and even a stopwatch like with the MG GT (so I was mistaken in my review of that car).
But the soft suspension, as in the GT, betrays its budget-car roots. Body roll is pronounced in hard turns, and rippled surfaces set the suspension constantly juddering and pogoing.
And for an engine that wants to be run hard, the seven-speed DCT lacks either a manual gate or paddle shifters. It's like playing Gran Turismo 7 in full automatic mode—sometimes it's just more fun to do your own shifting.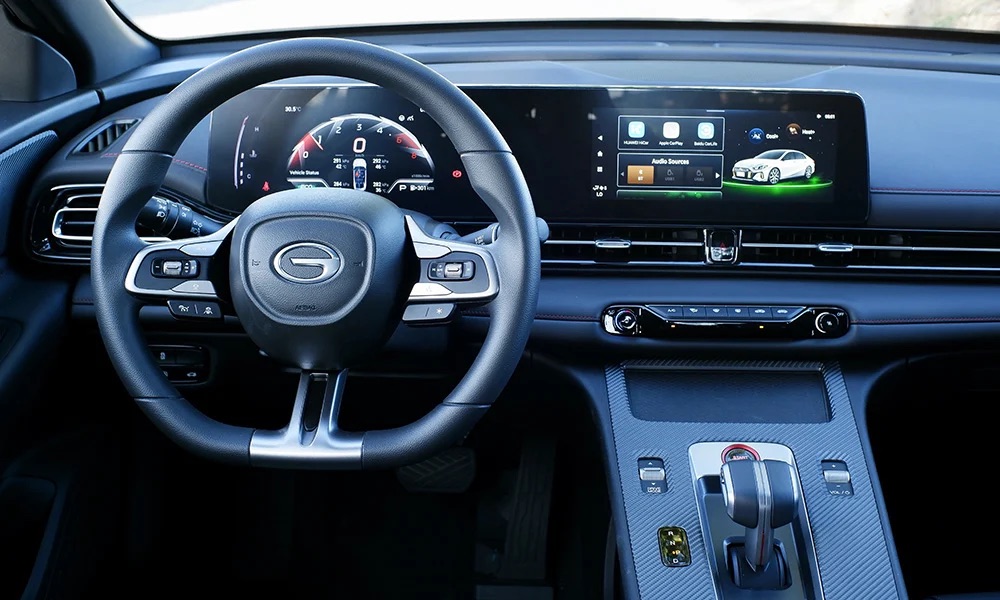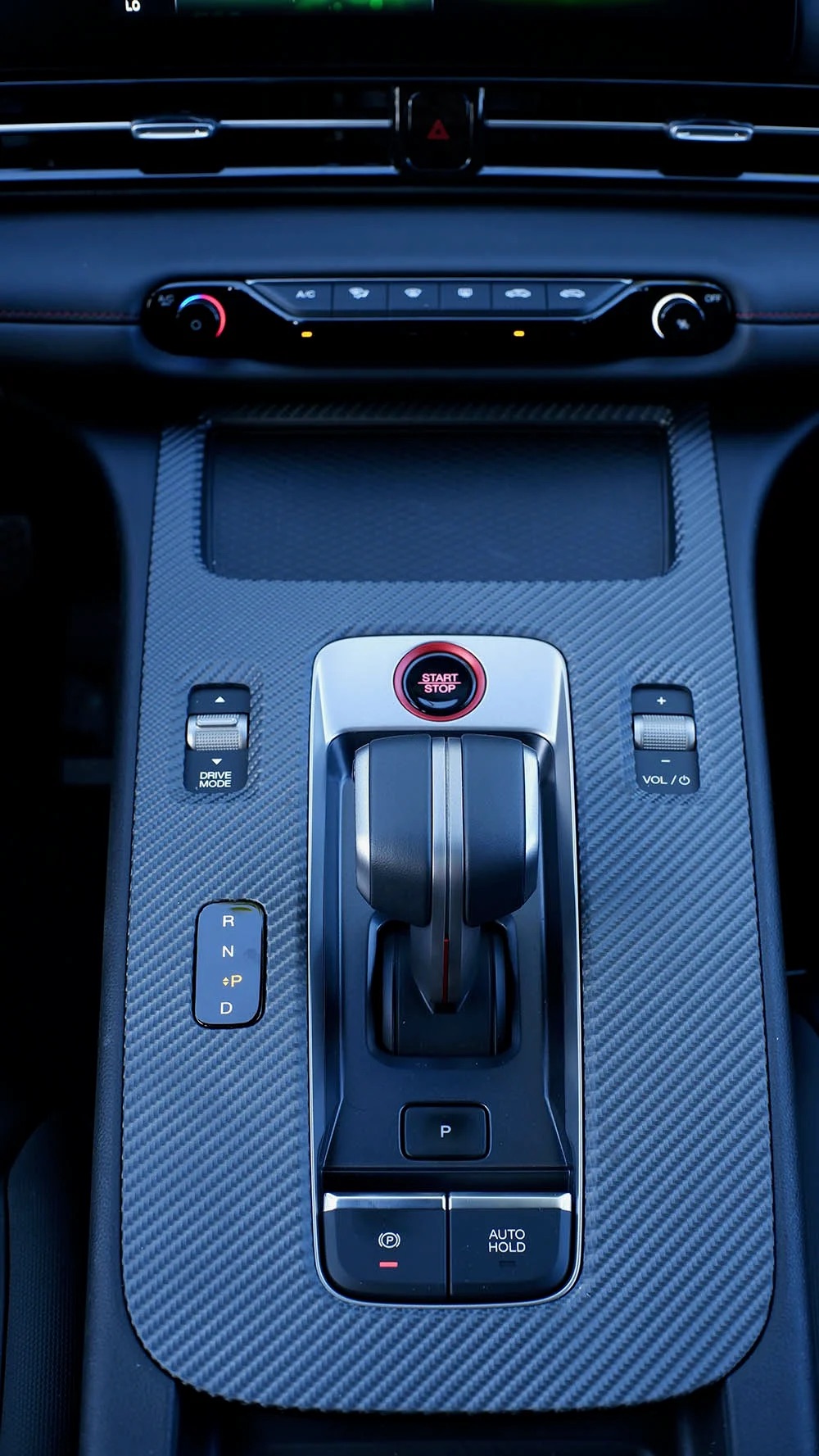 While the driving dynamics are less than sporting, the interior is a home run. A low dashboard with a wide panel for the instrumentation and infotainment screen. Just enough faux carbon fiber and piano-black accents that look classy instead of tacky, and nice, flat areas to place your phone and small items.
Contrary to what the brochure says, the shifter is styled to look like an aircraft throttle, not a joystick. Rocker dials flip through the drive modes and stereo volume. Managing the climate control, the navigation and the music isn't the only thing you can do with the infotainment screen.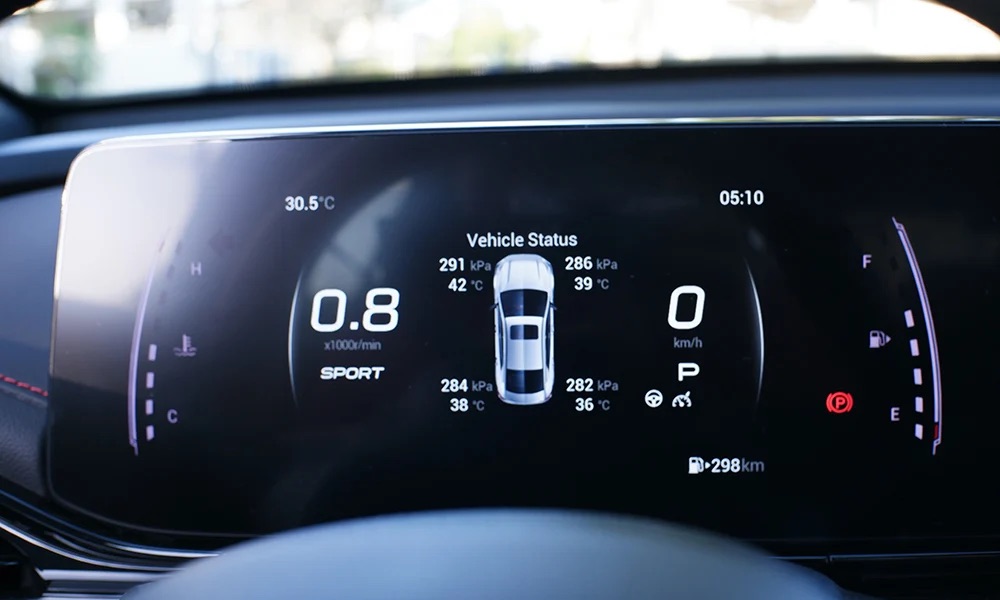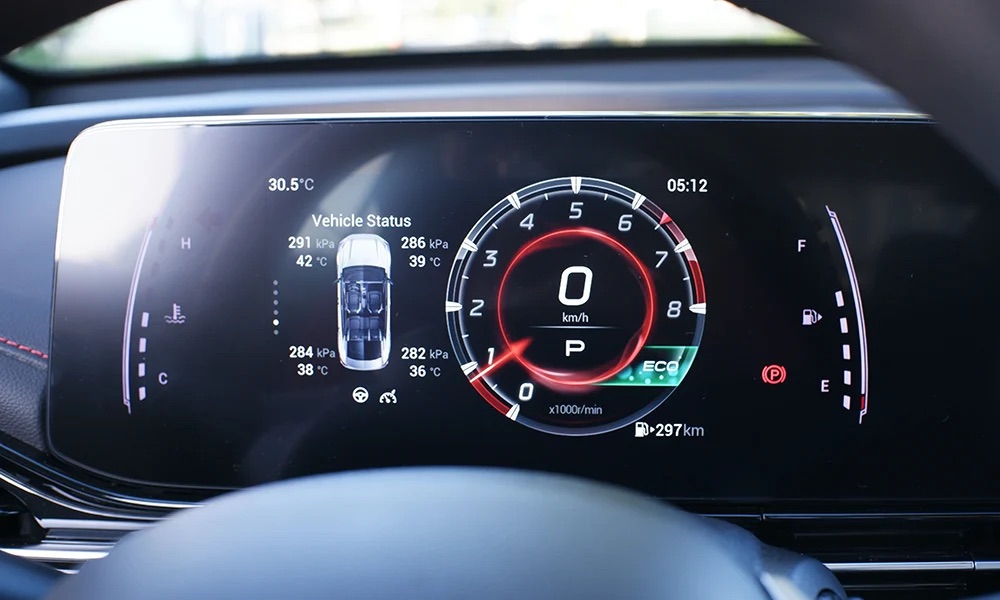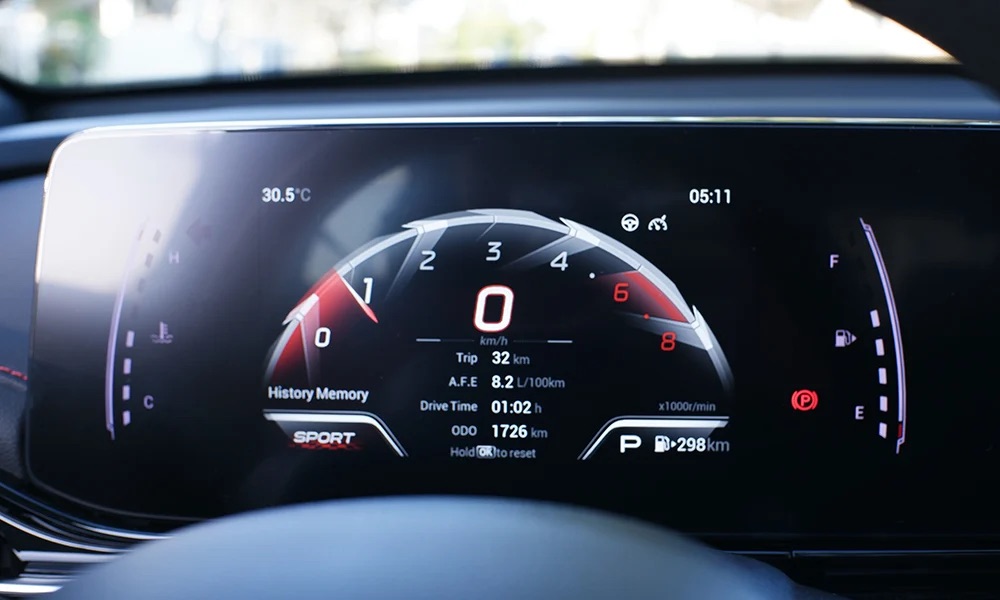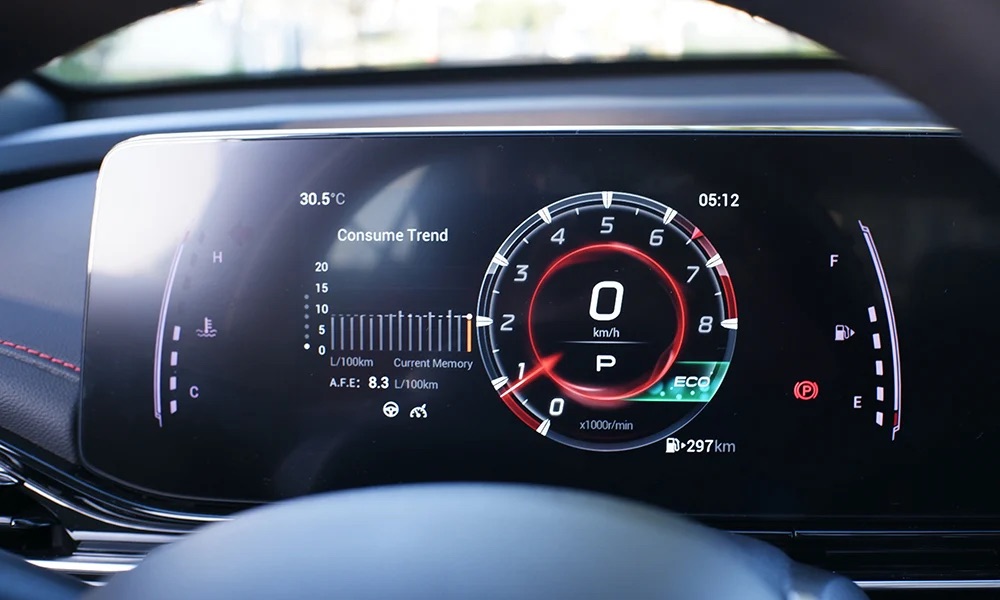 You can also open all the windows and the moonroof through the screen, as well as flip through some other car systems. Very entertaining stuff, and sure to keep you occupied while you're stuck in traffic. Everything is also put together tightly and precisely. You could be happy living with this car and not give a damn what anyone else thinks.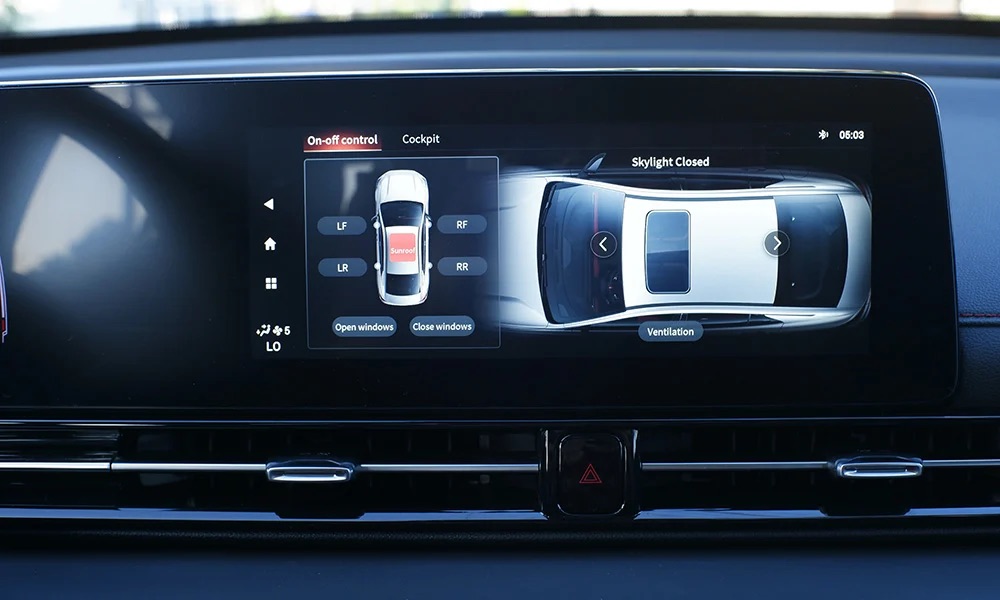 The way to enjoy it is to go on a long road trip, but not necessarily in a rush. The seats are plush, and there are lots of legroom and headroom. The body is eerily quiet, too, so you get luxe-car feels without actually having spent Lexus money.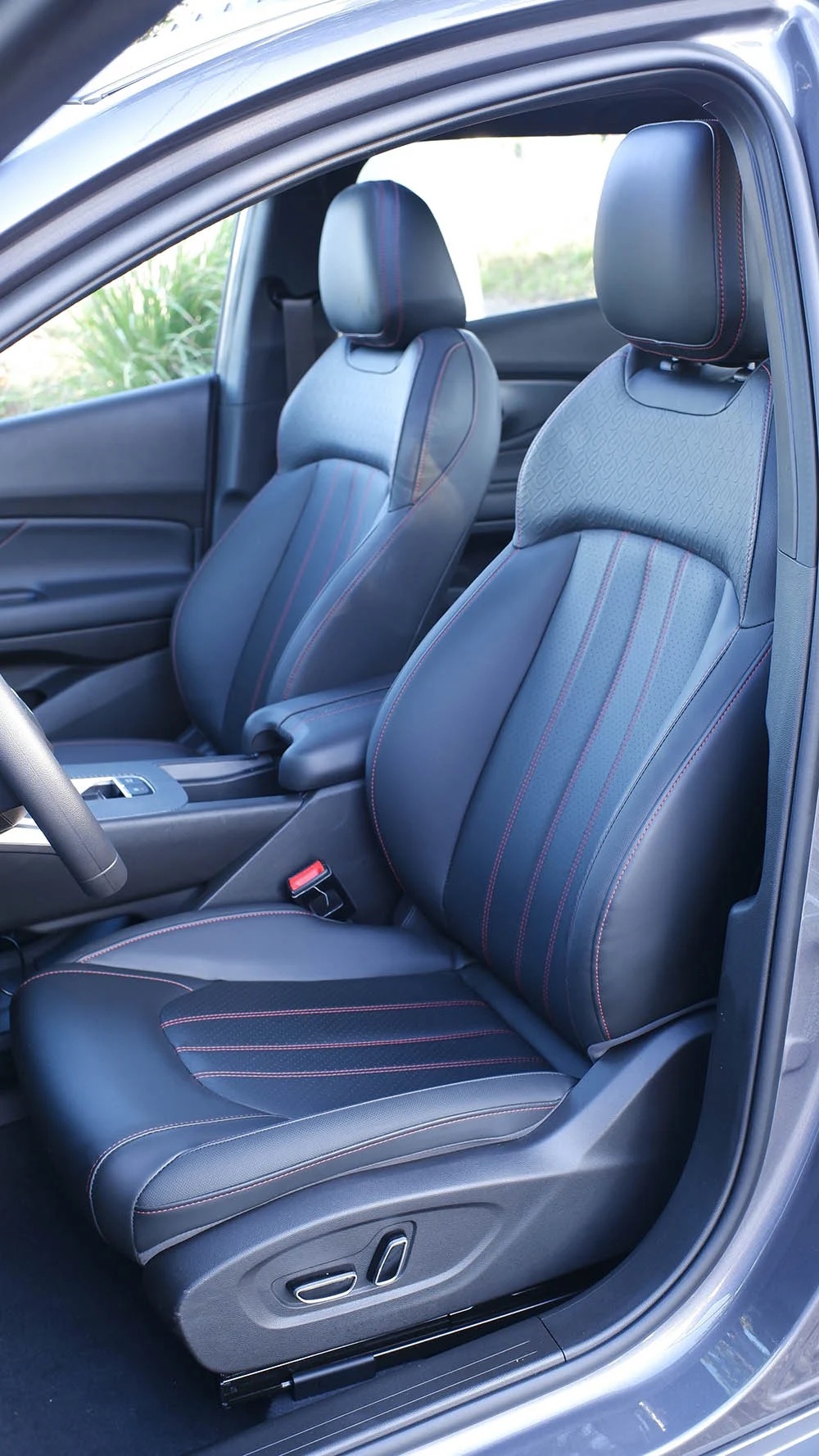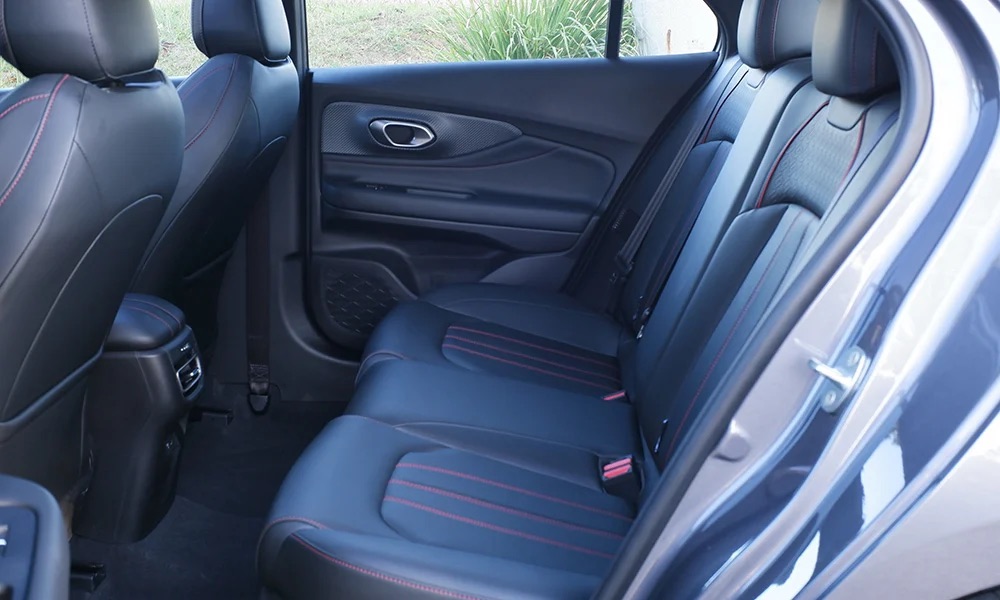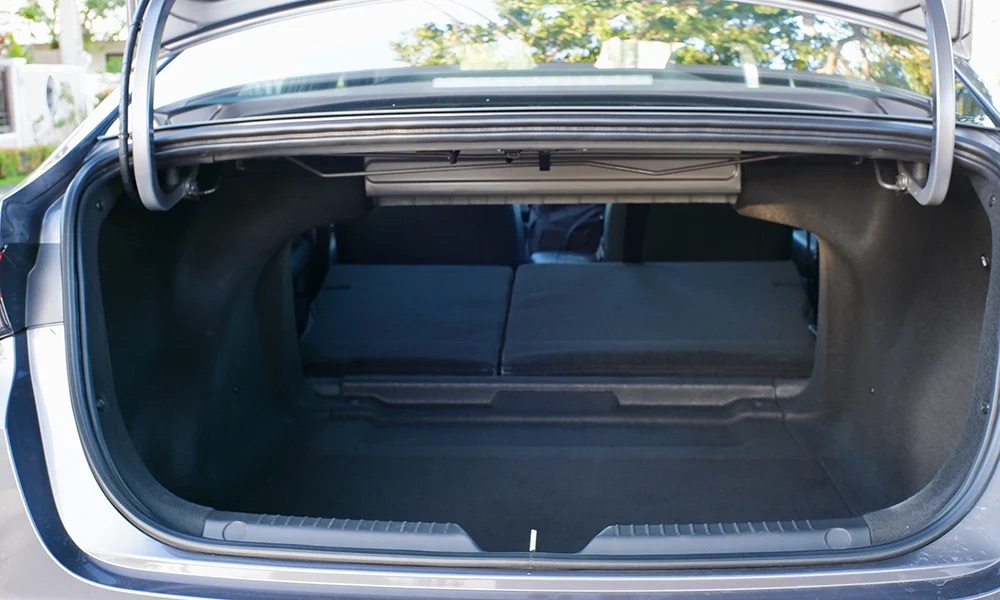 The surfeit of power is plenty useful for quick overtakes and occasional sprints, while going eco-mode still gets you around 10-12km/L on the highway. The trunk is big, but the fastback shape cuts the opening short and may be a challenge for getting longer items in.
At P1.215 million for the midrange GB variant, you won't find anything else as comprehensively specced for its size and price. It's quick, it's slick, and it's still more fun to drive than just about every other crossover you could get. Sedans ain't dead yet.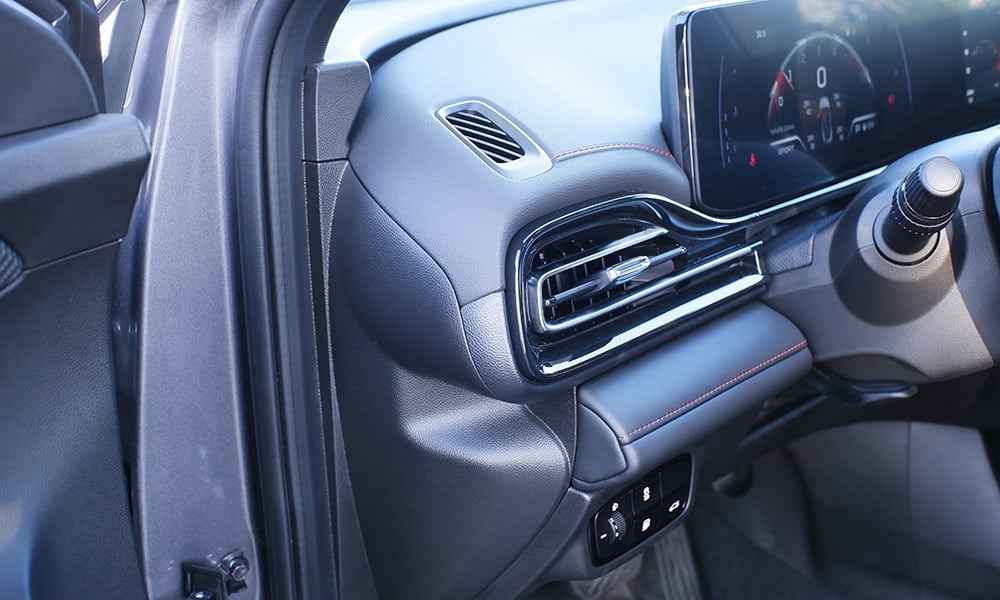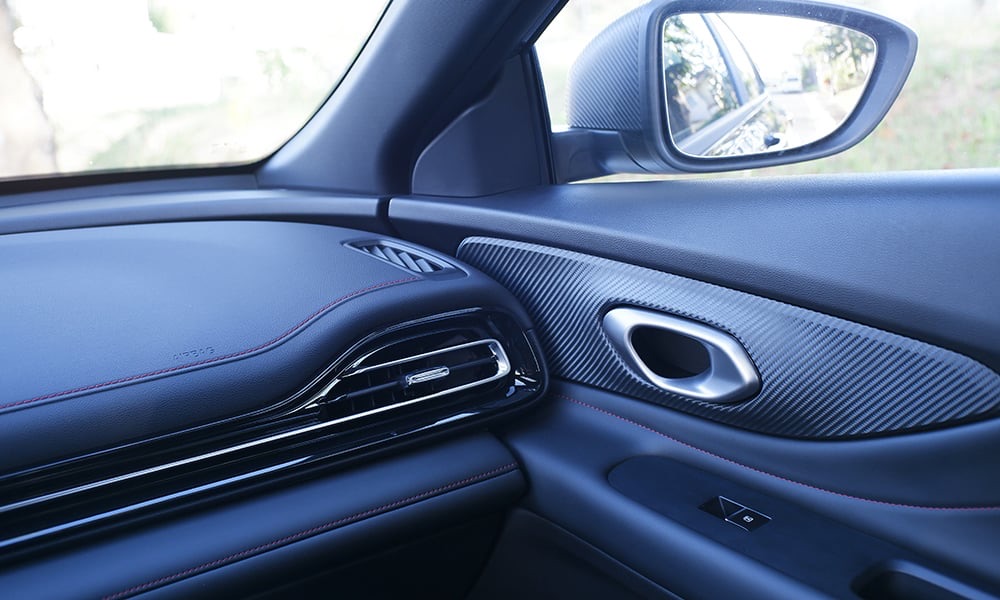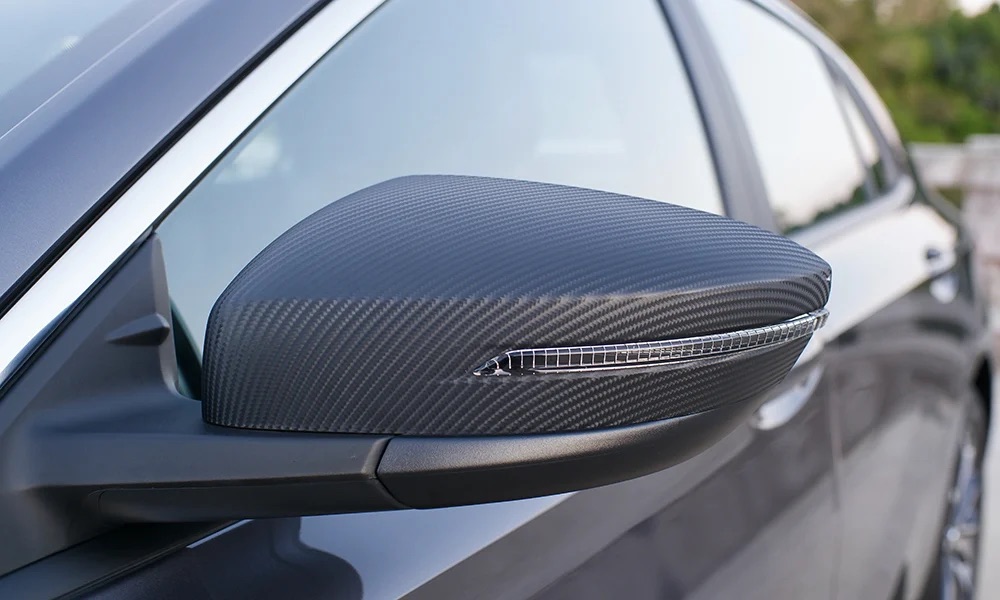 But imagine how it'll go the first time your neighbor checks out your new car.
"That's a nice-looking car, bro! What is it?"
"Ahm, it's an Empow."
"Ha?"
Then you have to explain away and regale your friend with how good it really is. He'll check out the interior and go ga-ga over the fit and finish and think of how sad his own Japanese car looks and feels.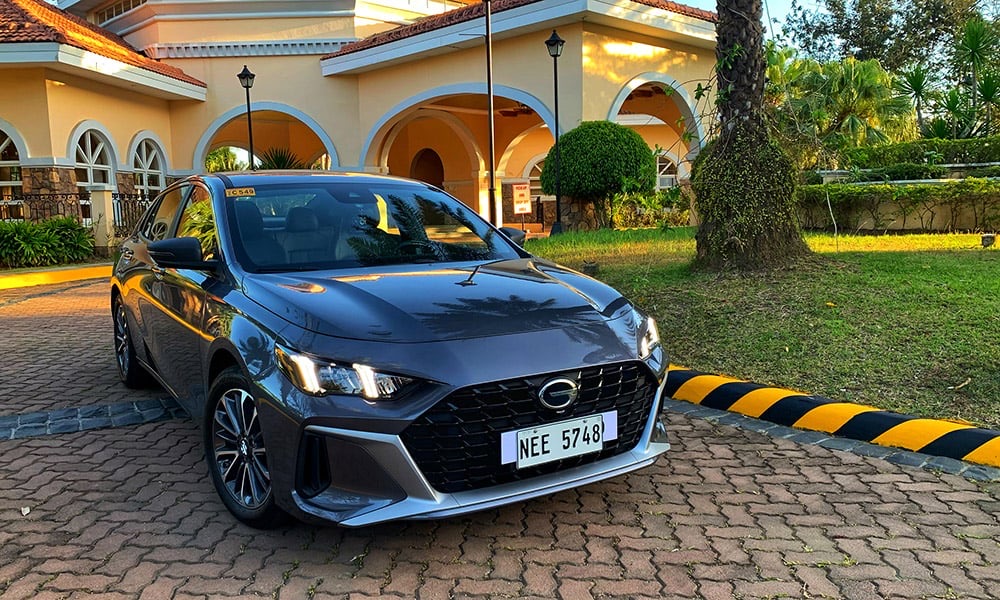 Come to think of it, maybe that really was the intent behind the name. At the very least, it'll make for a good hook every time someone asks you about your Empow.