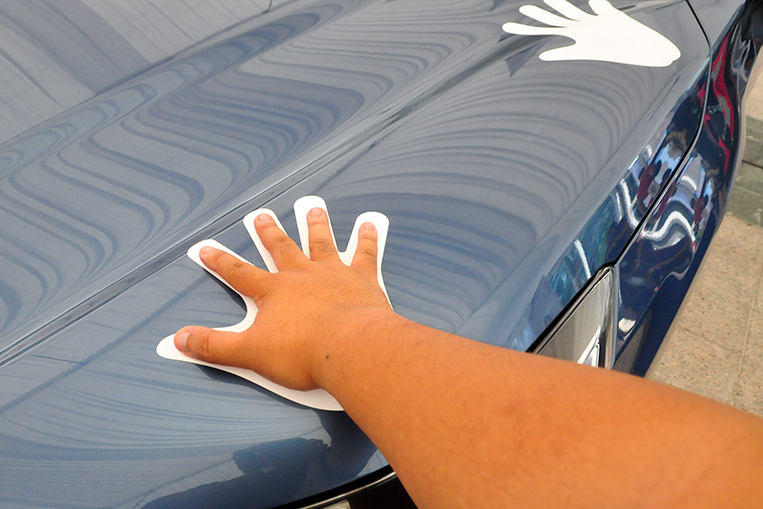 I first heard about Subaru's endurance challenge back in 2010. The idea of winning a Subaru car by simply placing your hand on a designated spot on a vehicle for as long as possible intrigued me. That eagerness didn't wane even when I got my hands on my very own Impreza. The prospect of a brand-new car replacing my daily-driven steed was obviously very exciting.
Alas, I never got around to joining the competition. I thought it wasn't worth my time and energy having to take a vacation leave just to place my palm on some car. And considering my lack of fitness and conditioning, I was simply resigned to the fact that I was too weak and frail to outlast even a single other contestant. Also, I loved my Impreza and saw no real need to replace it.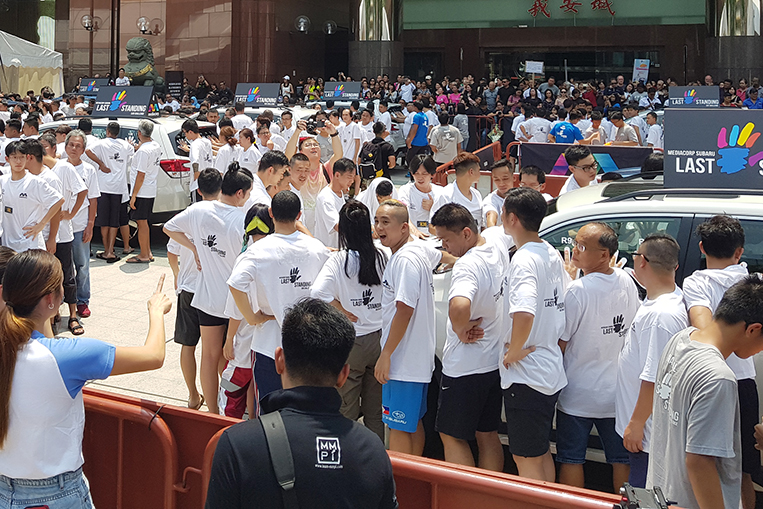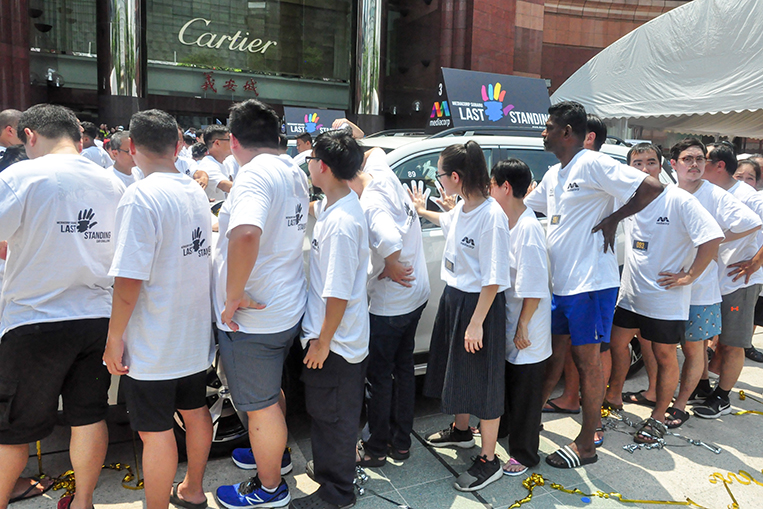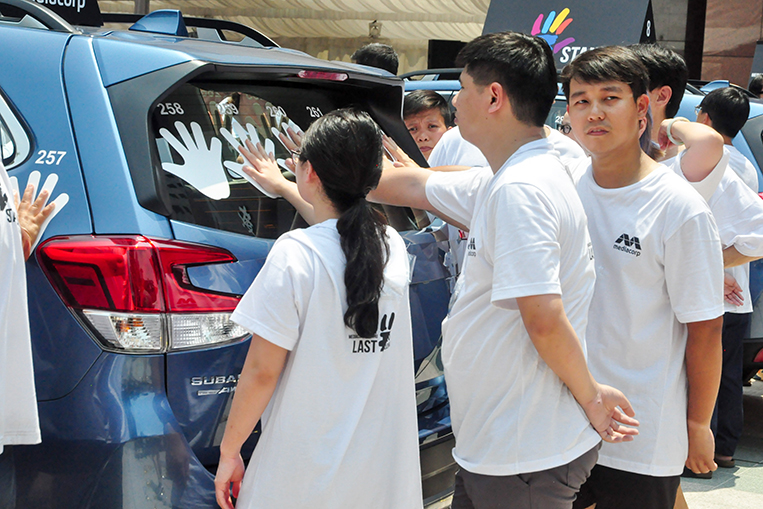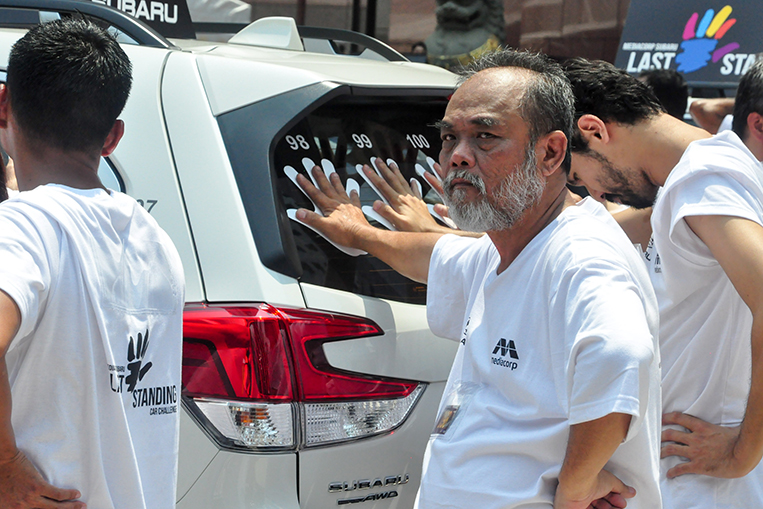 When I got the assignment to cover the final round of this year's Subaru Palm Challenge, I thought it was an opportunity for me to see what it would actually be like to join. I had never previously been to any edition of the event, so I had absolutely no idea how I'd fare if I gave it a shot. The final test is always held in Singapore, where the heat and the humidity are a lot more taxing on one's mind and body. If the average temperature in the Philippines could bake you to a medium, the Lion City's toasty climate guarantees you'd be well and truly done.
The organizers couldn't have chosen a better (or worse) time to start: 1pm (local time), when the sun shines the brightest and there are no clouds overhead. Not even the tall buildings around the Ngee Ann City shopping center along Orchard Road are enough to provide adequate shade over the competition area.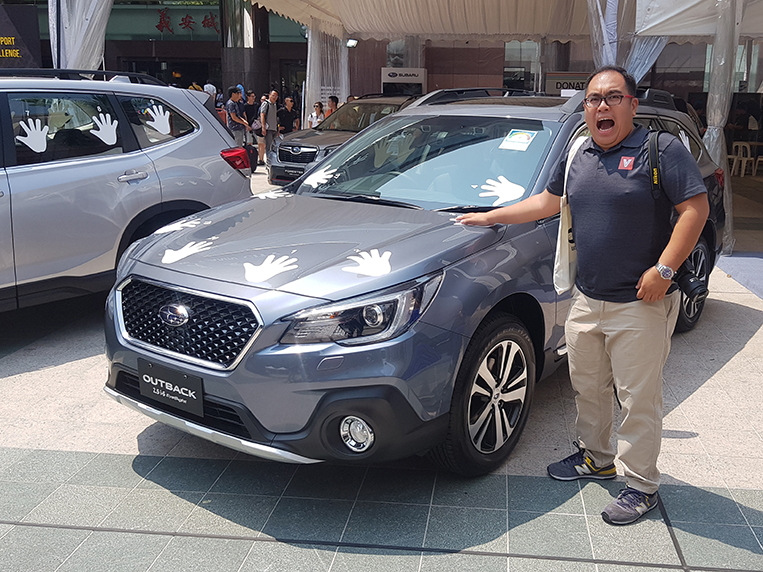 When I agree to give it a try, the temperature has soared to 33°C, enough for me to sweat profusely from just walking around. At the reception area, two Subarus sport palm stickers for spectators to try the challenge for themselves. I place mine on one of the hood stickers. This is fucking harder than it looks.
The vehicle's exterior is scorching-hot. I tell the dude taking my photo to hurry up as I am barely able to keep my hand attached to the hood. I'm convinced that I can cook eggs over easy on the patch of metal I am touching. I seriously can't imagine how the contestants will be able to endure having their paws glued to the car for hours, even days. Oh, the marshals happen to be very strict with the hand placement. You're eliminated if your palm slips even just a tiny bit outside the sticker area.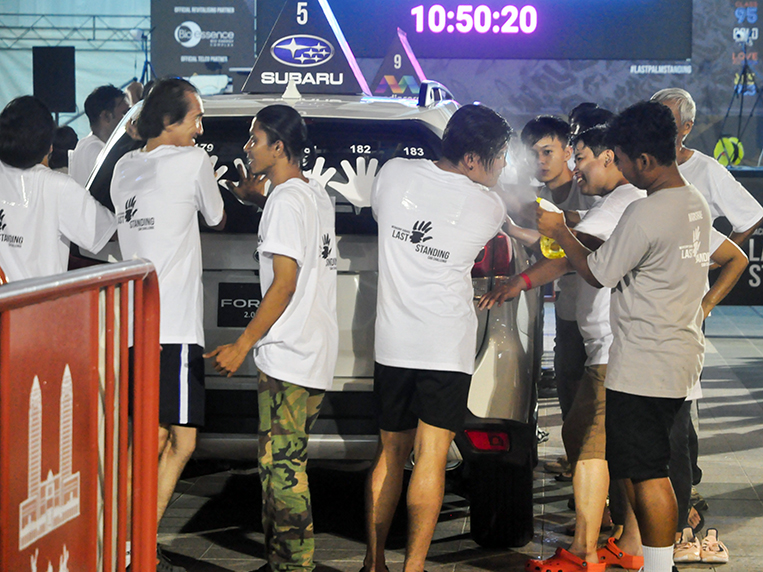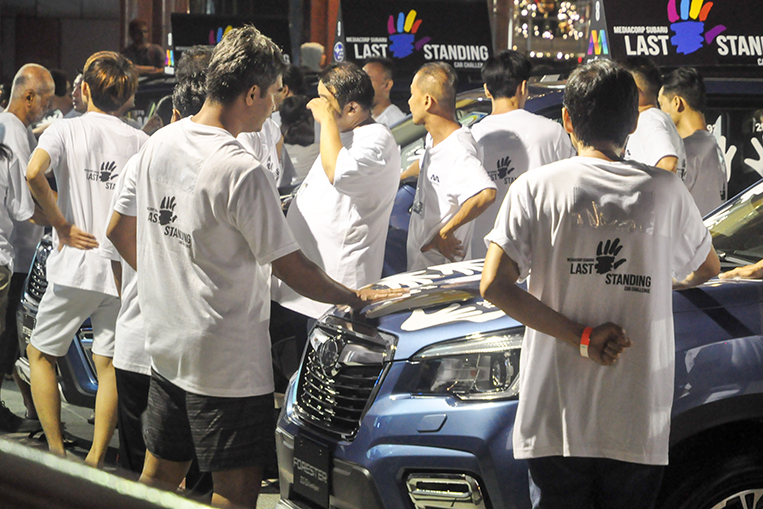 And it's not like the participants can choose the spot they prefer. Each player is given a random number that corresponds to a specific sticker on the car. The hood is particularly torturous as its surface absorbs direct heat from the sun. And if you are short and have to place your hand on the roof, tough luck. The going doesn't get any easier even after the sun comes down. Although temperatures in Singapore generally drop by 5°C at midnight, fatigue and sleepiness will greatly urge you to just throw in the towel.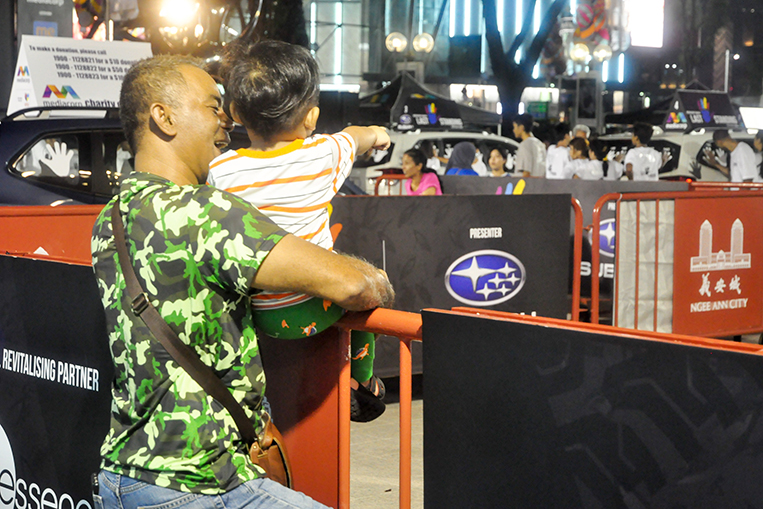 But here I am, free to roam around the event area and eat or drink whatever I want (and whenever I feel like it). After taking some photographs, my spoiled self is already sweating profusely and thinking of walking back to the hotel for a hot shower and a quick nap. Of course, there is no brand-new car that's on the line for me—just my salary and the article you're reading now.
Now, please excuse me. I need to go back to the contest area so I can continue appreciating my pampered existence.