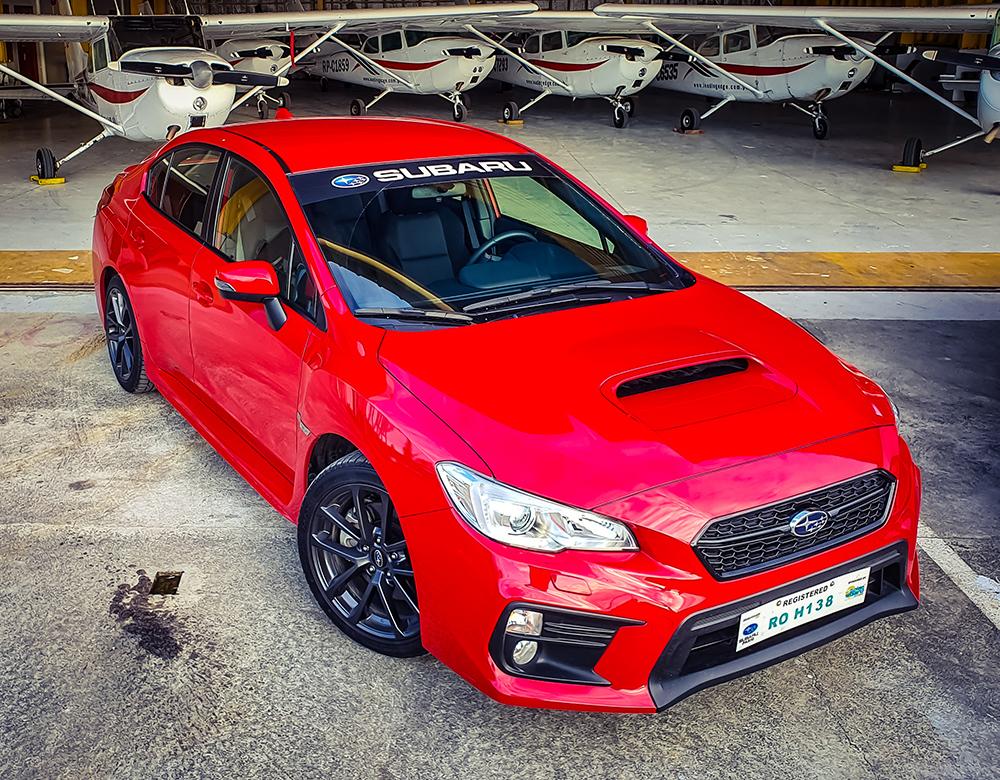 If you are familiar with Subaru's design language for the previous-generation Impreza, nothing much has really changed since the WRX's release back in 2014 aside from some minor tweaks. Though the platform and styling is beginning to show its age, that doesn't detract from the spirit of this machine in any manner. The functional hood scoop and its contemporary sharp yet subtle looks still proudly represent the WRX's character.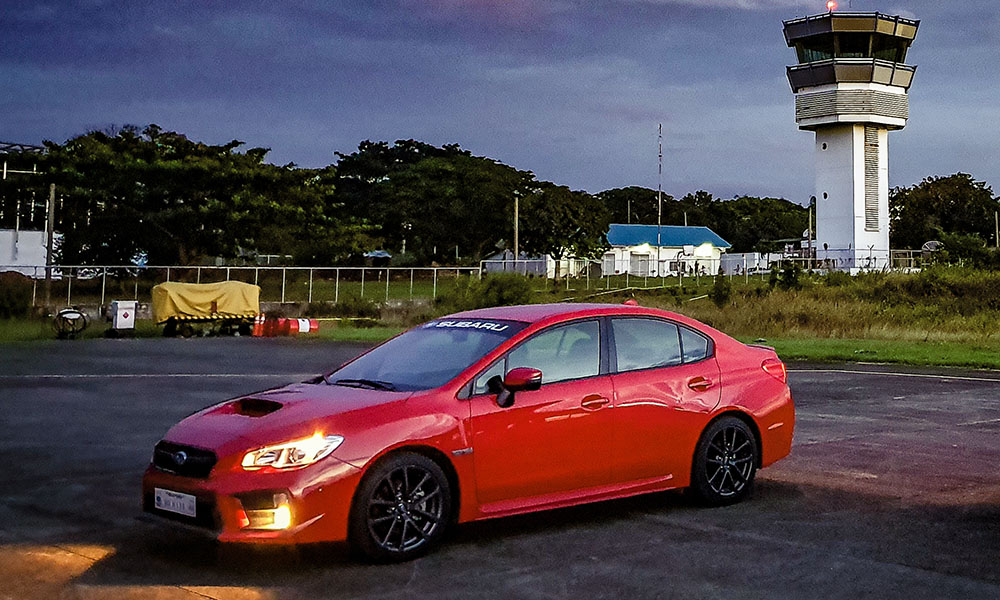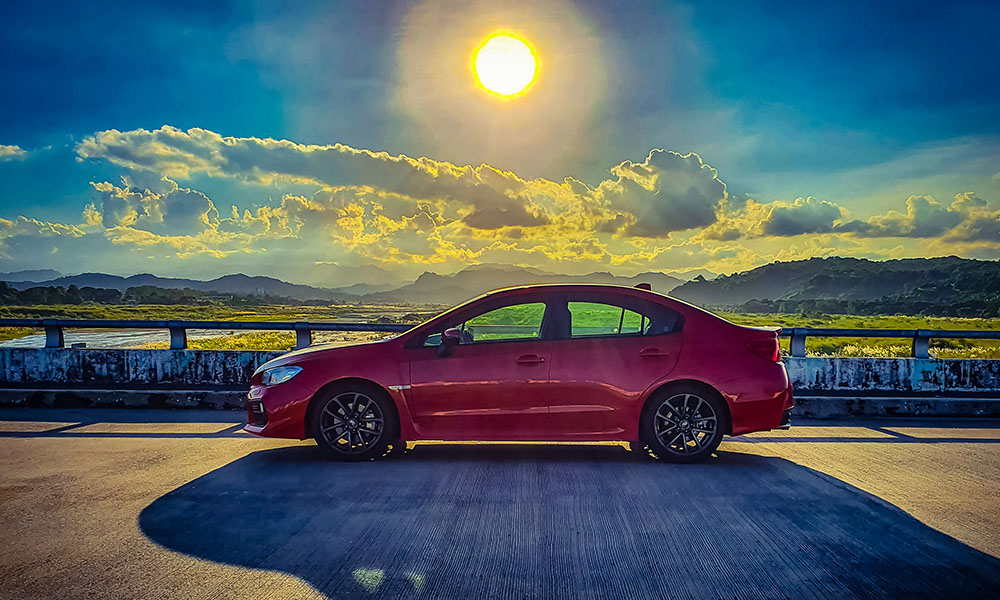 Under the bonnet rumbles a 2.0-liter turbocharged FA20 direct-injected boxer engine which cranks out 264hp and 350Nm of torque between 2,400 to 5,200 rpm. While the old EJ mill's turbo was located behind the engine, the FA's Garrett snail resides in the front which allows for better heat dissipation. All that power is delivered to the pavement via a proper six-speed manual gearbox and Symmetrical All-Wheel Drive system. With 245mm wide Dunlop Sport Maxx RT tires hugging the glossy 18-inch black alloy wheels, this four-door sports sedan keeps a tenacious grip on any given path. These numbers and specs appear to be more than adequate for one's appetite for fun so I took it out for a good thrashing.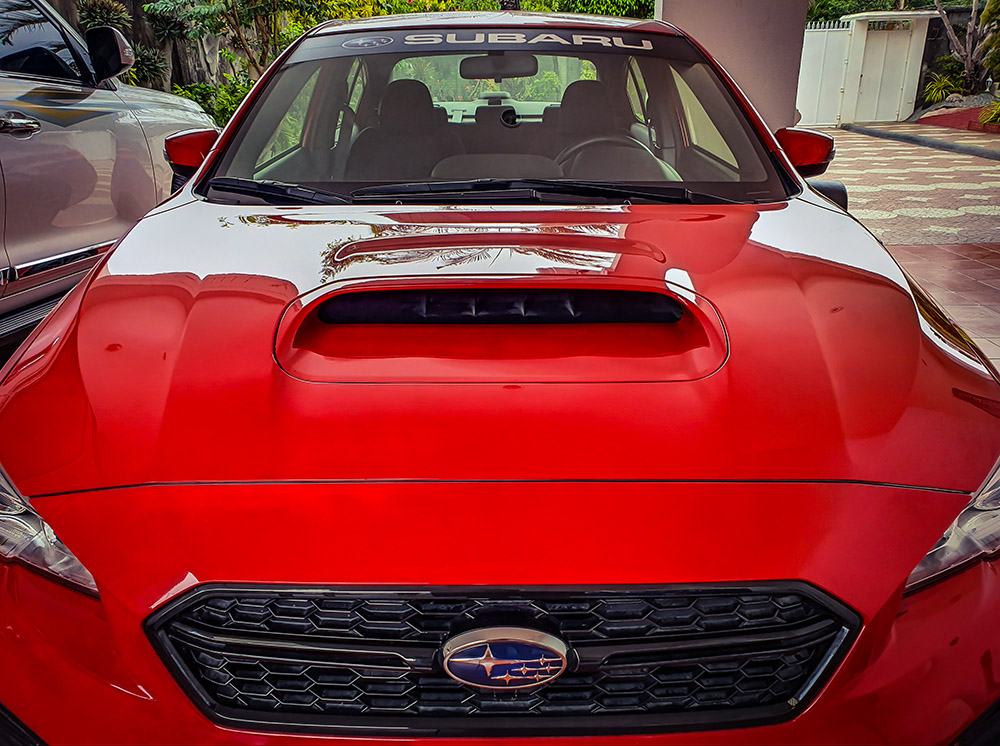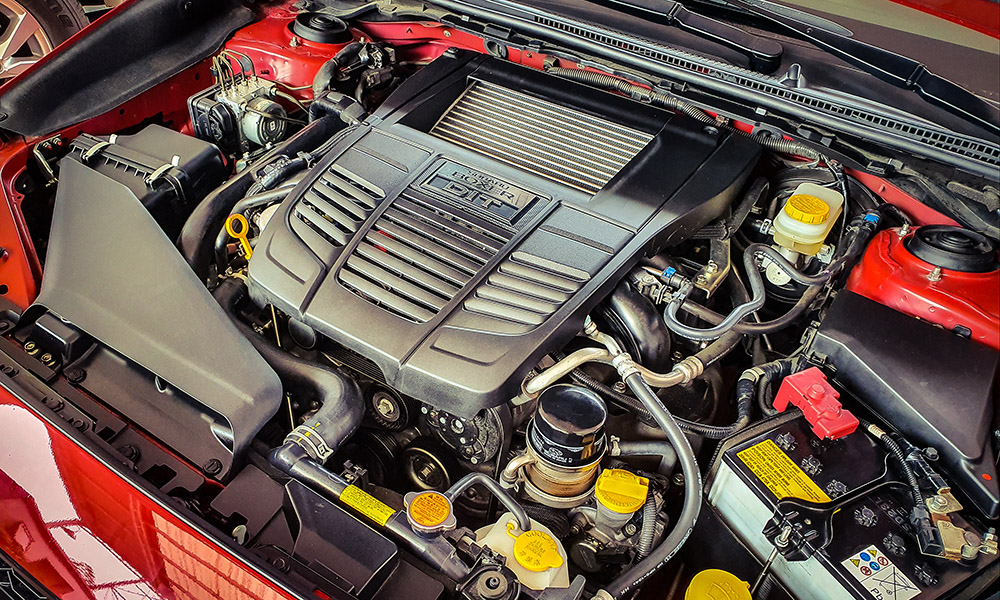 In the pilot's seat, you can feel WRX's rally-machine DNA. The tachometer, speedometer, and temperature and fuel gauges remain analog while everything else has gone LCD including the dash's center console, displaying engine and performance-oriented details (like the prominent boost gauge) as you toggle through multiple windows at a push of a button.
I plowed through Manila's midday congestion with nothing but provincial tollways and highways on my mind. Though a bit more pliant than the STI's suspension, the WRX's dampers were still on the firm side as expected. Then again, you must realize that the suspension tuning is dialed in for rougher rally terrain. It takes some getting used to if you are accustomed to comfort.
Upon logging a fuel consumption of just over 7km/L (based on the readout) through moderate city traffic, I finally opened up the throttle as I entered NLEX. Maintaining expressway speed limits, I managed 14.2km/L which was quite impressive. Boxer engines are known for adding balance and improving handling, but not necessarily good returns on fuel consumption.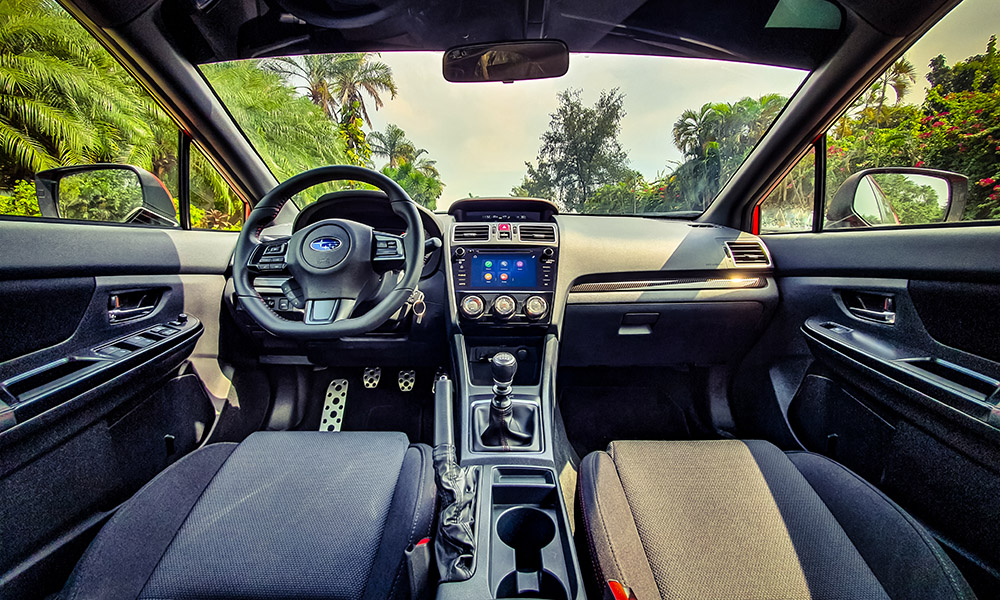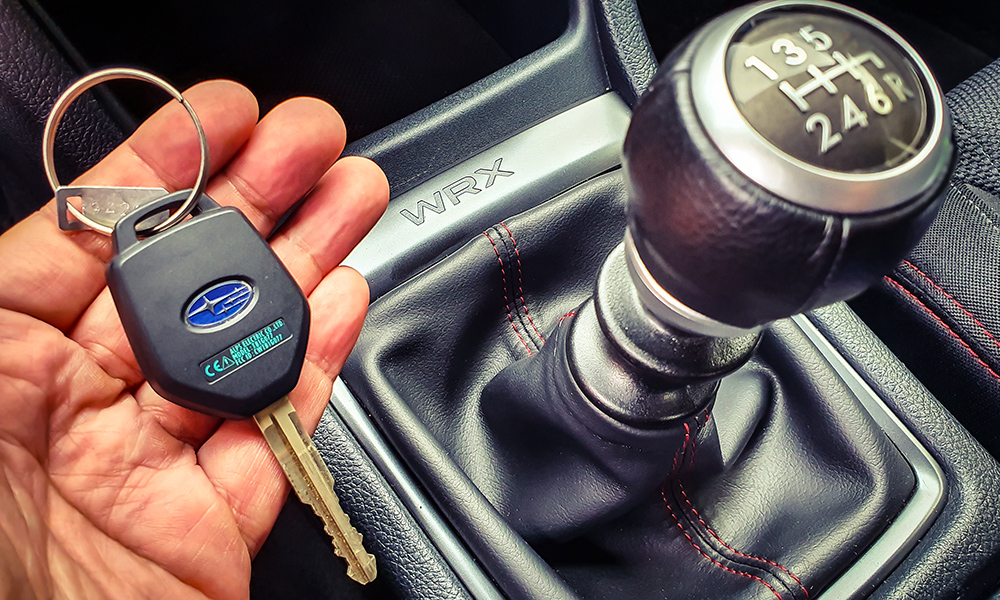 The WRX behaved like most modern Japanese sedans when driven leisurely. Front seats provided decent bolstering and lumbar support while steering felt properly weighted and precise. The audio system, though nowhere near the best in this category, still satisfied my discerning ears while listening to the soundtrack of Baby Driver. At home on the open road, the WRX provided an enjoyable experience on my long journey. Thanks to the stick shift, driving engagement was better than the CVT version. However, some may find the clutch a bit of a workout in city traffic.
Pushing the WRX above the norm was an itch I had to scratch. On smooth tarmac, the car went from zero to 100km/h in just a hair above six seconds. In the province, I managed to find a nice stretch of rough road with some bends along the way, placing the WRX right in its element. It was a hoot to drive as the conditions matched the suspension and chassis, living up to its intended purpose. The stock brakes felt adequate but could use an upgrade if you end up enhancing engine performance. Speaking of aftermarket options, the WRX has developed a reputation of being highly tunable; it can easily reach STI power levels with an experienced tuner and the right bolt-on hardware.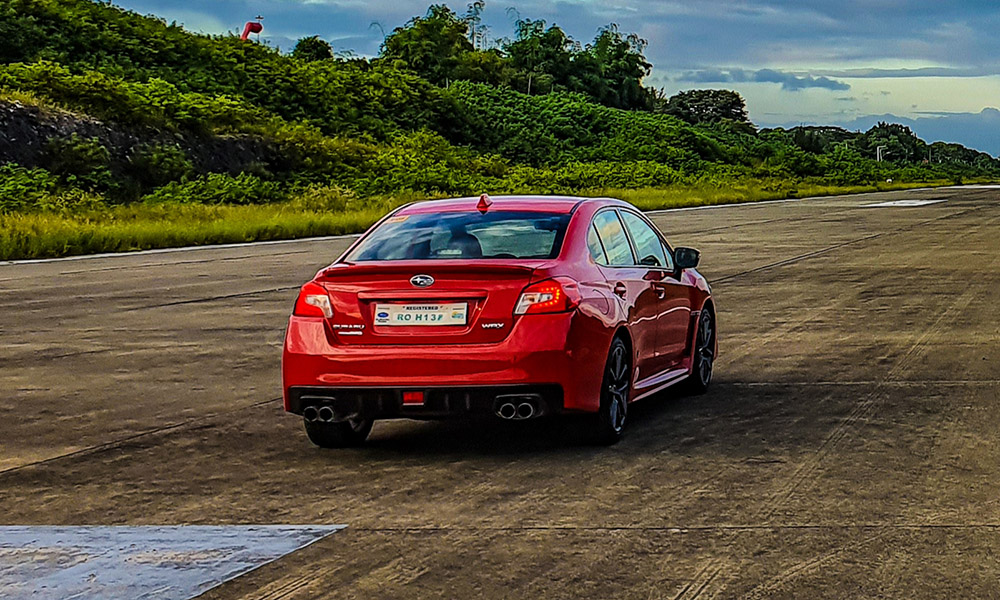 At a price point of P2.158 million, the manual-transmission WRX offers a package that is hard to match. Summing up performance traits with practical features, it can go from a weekday family car to weekend performer in a snap. This is certainly something that enthusiasts would consider given the notable lack of usable interior and cargo space associated with a few sports cars found right around or above its price range. It is a back-to-basics performer that requires a bit of experience, but heaps of fun once you have it figured out. From what Subaru has planned for the future, this car could most likely be the last of the Mohicans. Grab one while you still can.
SUBARU WRX 2.0 MT
| | |
| --- | --- |
| Engine | 2.0-liter horizontally-opposed four-cylinder turbo gasoline |
| Transmission | 6-speed manual |
| Power | 264hp @ 5,600rpm |
| Torque | 350Nm @ 2,400-5,200rpm |
| Dimensions | 4,595mm x 1,795mm x 1,475mm |
| Drive layout | AWD |
| Seating | 5 |
| Price | P2,158,000 |
| Upside | Power delivery, rally pedigree, usable space, and aftermarket support. |
| Downside | Stiff ride, heavy clutch, and dated looks. |