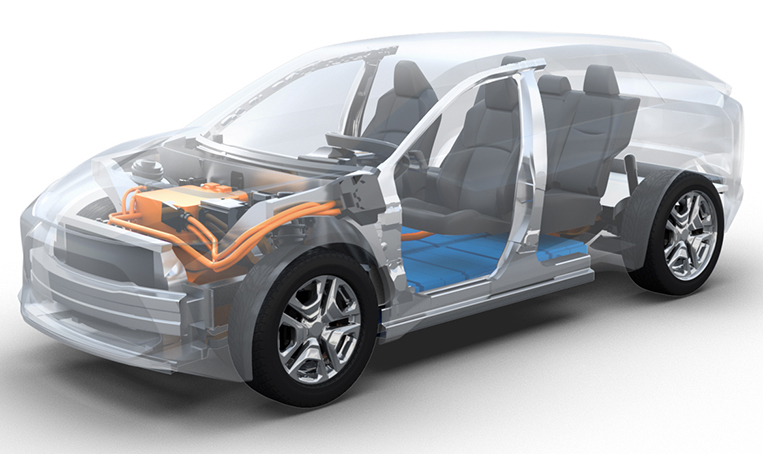 If the resounding success of Subaru's BRZ and Toyota's 86 is any indication, combining the two Japanese automakers' best attributes—the former's performance and the latter's reliability—in a vehicle is a brilliant and profitable idea. And more than being a sales success, the 86/BRZ sports car is a joy to drive.
Besides the 86/BRZ project, Subaru has used Toyota's plug-in hybrid electric technology in its Crosstrek Hybrid crossover. And now, the pair is at it again: Toyota and Subaru have agreed to codevelop a new battery electric vehicle platform.
Toyota has been producing hybrid cars since 1997 with the Prius. However, the firm still lags behind rivals Nissan, Volkswagen and Tesla in terms of producing fully electric vehicles. Subaru, meanwhile, is virtually new to the field of vehicle electrification.
According to a press statement, this partnership aims to help both brands make new electrified midsize and large passenger vehicles while reducing costs in research and development. Under the agreement, the new vehicles will be using Subaru's all-wheel drive system and Toyota's electrification technologies. The two companies are expected to use the platform to create new C-segment and D-segment sedans and SUVs.
These are truly exciting electrifying times.